New Vampyr Gameplay Trailer Released at E3 2017
Updated: 13 Jul 2017 11:04 am
Dr. Jonathan Reid turns into a vampire after being bitten by his own patient.
Developer Dontnod teases us with yet another trailer for the upcoming game Vampyr
Developer Dontnod Entertainment, known for their games 'Remember Me' and 'Life is Strange', has released a new gameplay trailer for Vampyr, a dark fantasy RPG that follows the story of Dr. Jonathan Reid, a military surgeon who turns into a vampire after being bitten by his own patient.
Watch the new gameplay trailer: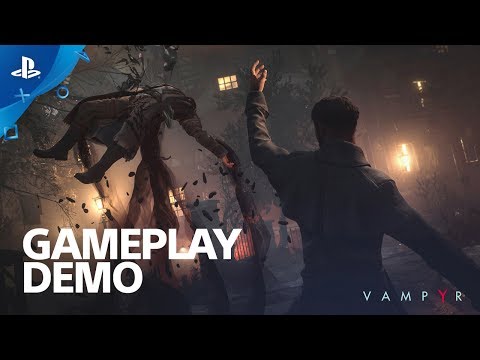 Vampyr PS4 Gameplay Tour | E3 2017
The gameplay shows players a grim ambience of London where Dr. Jonathan Reid is investigating some hospital murders. This investigation eventually leads to a man named Sean, who seems to be another vampire who feeds on human flesh.
The gameplay features role-playing elements where players will have to make tough decisions that will determine what happens in the game. It also gives us a taste of the combat mechanics. As a vampire, Jonathan is able to use special attacks and feed off his enemies. He needs blood to sustain himself and is torn between his sacred oath to save lives and his hunger for blood.
Vampyr is scheduled to be released for the PC, PS4 and Xbox one in November 2017.
You may also be interested in: