Top 10 Witcher 3 Best Decoctions
Updated: 04 Mar 2019 7:45 am
Geralt under the effects of decoctions
Geralt of Rivia is already superhumanly fast and strong, and is one of the most skilled swordfighters in the world of The Witcher 3: Wild Hunt, but sometimes even a witcher needs an extra edge.
Thankfully, Geralt is able to use alchemy to make decoctions—essentially, potions that temporarily give him the physical powers of the monsters he's defeated.
While decoctions become toxic if used too much, they can be a huge boost to Geralt's combat abilities. These ten are some of the best in the game. Which ones are best for you will depend on your build, but all of these have the potential to be incredibly powerful.
10. Ekimmara Decoction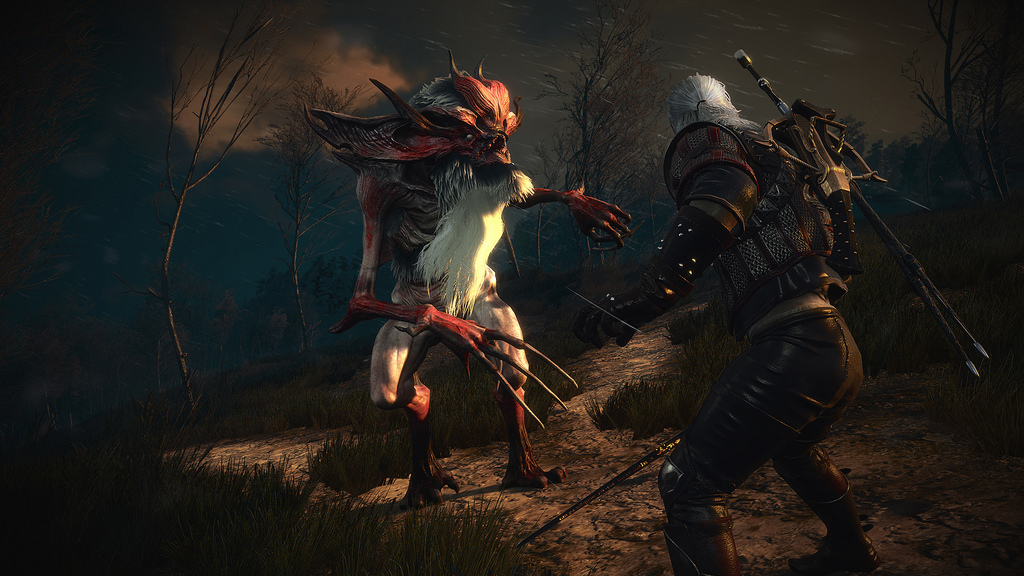 These grotesque, bat-like vampires can help Geralt regenerate health
Damage dealt to foes restores vitality.
Restores 10% of damage dealt +1
Toxicity: 70
Duration: 30 minutes
How to craft it:
1 dwarven spirit
1 ekimmara mutagen
1 white myrtle petals
1 mandrake root
This decoction gives a relatively simple buff, but one that is useful no matter what build you're running. It's also relatively easy to craft.
Find the recipe either in the ransacked village near White Orchard or in Drahim Castle just south of Novigrad. Ekimmara appear in several locations and quests throughout the game (including the quest Following the Thread, and in Dragonslayer's Grotto), and all the other ingredients are common items found in loot throughout the world or at merchants.
9. Ekhidna Decoction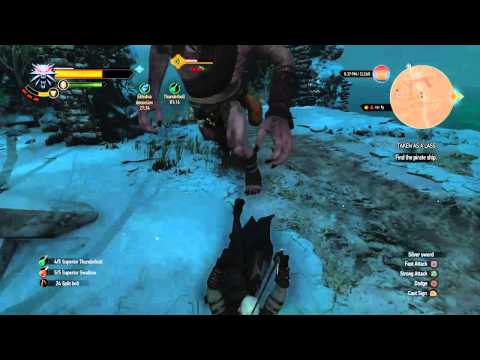 Witcher 3 ekhidna decoction gameplay
Performing actions that consume stamina restore vitality.
Instantly restores 10% of max vitality
Toxicity: 70
Duration: 30 minutes
How to craft it:
1 dwarven spirit
1 ekhidna mutagen
1 ribleaf
1 berbercane fruit
If you've unlocked the Whirl ability for Geralt, do yourself a favor and use this decoction. The healing you get from the ability is insane. Even without Whirl, though, this decoction is a great way to raise your chances of survival.
Dwarven spirit, ribleaf, and berbercane fruit are all common items. If you're missing any, they all should be available for purchase in Novigrad. Ekhidnas are also very common (if anything, too common) monsters along the many coasts of Skellige. You can learn the recipe for this decoction through random loot or by reading the in-game book Journey to the End of the World.
8. Troll Decoction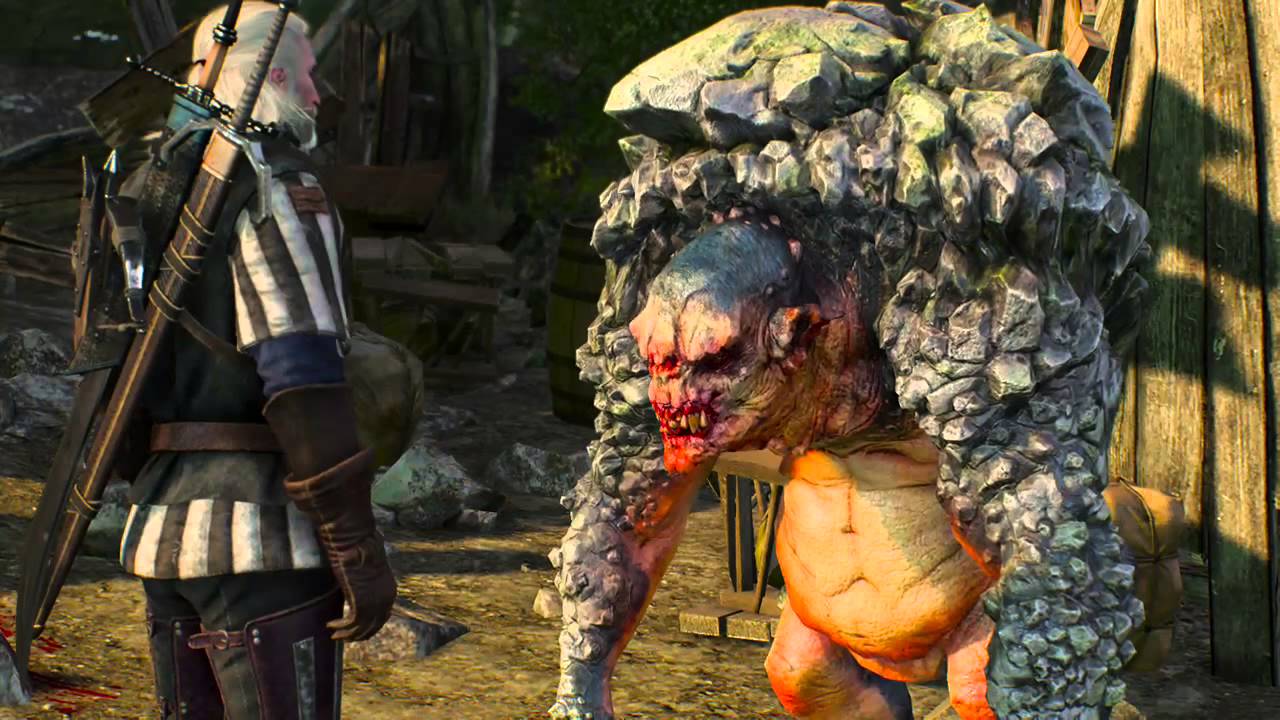 Some trolls are just misunderstood
Regenerate vitality during and outside of combat.
Out of combat: +100 per second
In combat: +20 per second
Toxicity: 70
Duration: 30 minutes
How to craft it:
1 dwarven spirit
1 troll claw
1 crow's eye
1 honeysuckle
Another great survivability decoction... if you can bring yourself to kill one of these lovable creatures to harvest its claws. If you're looking for an aggressive troll you can kill guilt-free, try the rabid rock trolls in southeast Velen or the one near Yngvar's Fang in Skellige.
The recipe can be bought from book shops in Novigrad (look for the book World Underground). As with other common crafting elements, crow's eye and honeysuckle should also be available at shops in Novigrad.
7. Succubus Decoction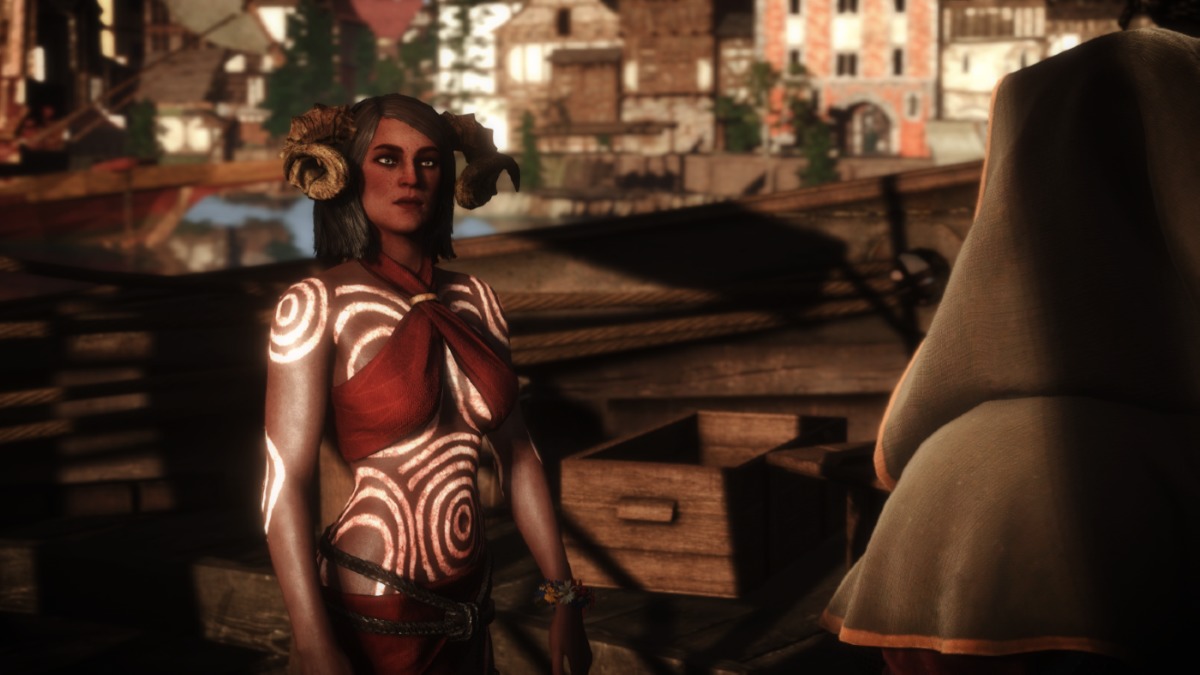 Choosing to kill these highly-intelligent creatures is controversial, but the power they can give is undeniable
Attack Power grows over the course of a fight until reaching a maximum threshold.
Grows 1% every 2 seconds to a maximum of 30% at 1 minute
Toxicity: 70
Duration: 30 minutes
How to craft it:
1 dwarven spirit
1 succubus mutagen
1 green mold
1 allspice
Okay, let me be clear: I have never crafted this mutagen, and I hope no one else will either because neither of the succubi in this game deserve to be killed. That said, the effect is quite strong, especially against tough monsters and bosses.
Buy the recipe from the herbalist in Kaer Trolde harbor or learn it from reading Journey to the End of the World. The only succubi in the game can be found in the quests Contract: Deadly Delight and Practicum in Advanced Alchemy. The other ingredients are all common and easily purchasable.
6. Nightwraith Decoction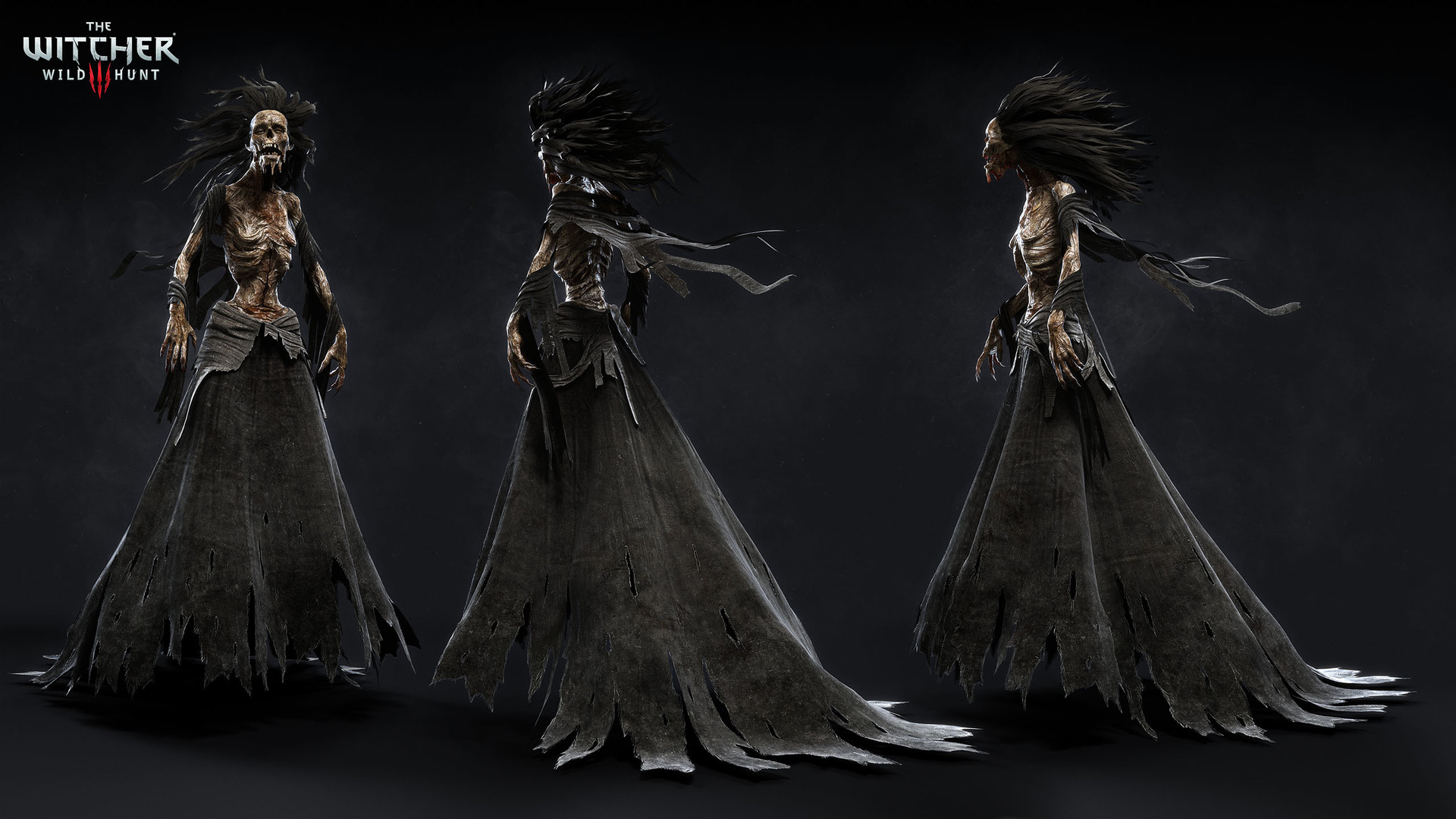 These ghostly creatures have unfinished business 
Geralt's maximum vitality is increased with each foe killed.
Increased by 50 per foe killed
Ends after meditation or fast travel
Toxicity: 70
Duration: 30 minutes
How to craft it:
1 dwarven spirit
1 nightwraith mutagen
1 mistletoe
1 sewant mushrooms
This decoction is useful any time you're going up against a large number of human enemies or monsters that like to fight in groups. If you're quick, you can also use it to farm vitality in the area around a tough boss fight before diving in.
Buy the recipe for this decoction at the refugee camp in Velen or by clearing out abandoned sites and visiting the herbalists that sometimes set up shop there afterward. The mutagen can be found in Contract: Jenny o' the Woods (talk to the people of Midcopse in Velen).
5. Water Hag Decoction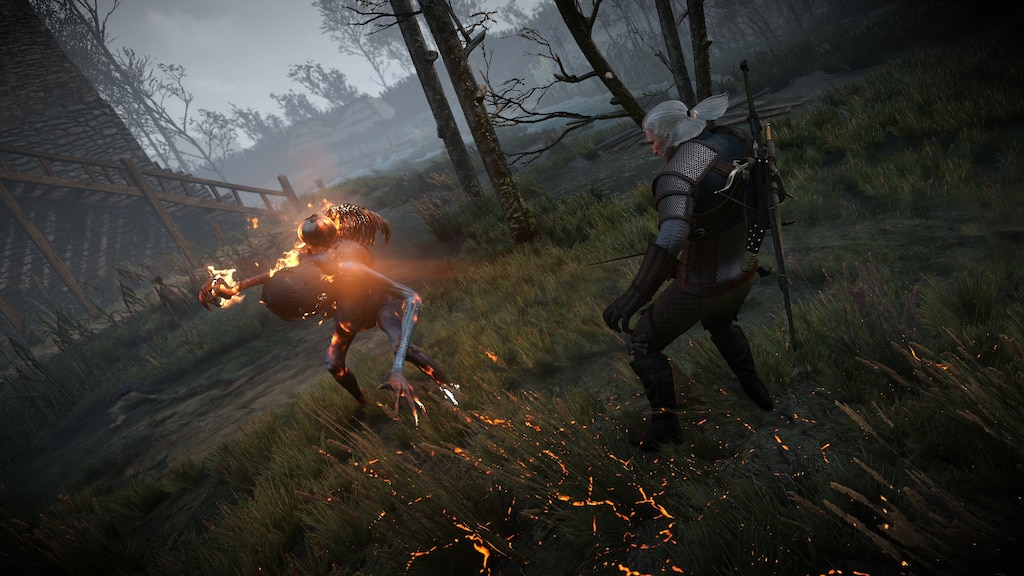 Watch out for these bog monsters, their tongues are deadly...literally
Damage dealt is increased when vitality is at its maximum.
Increased 50%
Toxicity: 70
Duration: 30 minutes
How to craft it:
1 dwarven spirit
1 water hag mutagen
1 berbercane fruit
If you've been paying attention to the decoctions earlier on this list, your eyes might have just lit up. 50% bonus damage is an incredible buff, and while it may be hard to stay at full health under normal circumstances, there are several potions and decoctions which can keep Geralt perfectly healthy long into a fight. Try comboing this decoction with the ekimmara decoction.
To find the recipe for this decoction, you'll have to clear out the abandoned site near Hangman's Alley then come back and visit the herbalist. Water hags are common enemies in Velen's bogs. They're a bit annoying to fight, but definitely worth it for this decoction.
4. Chort Decoction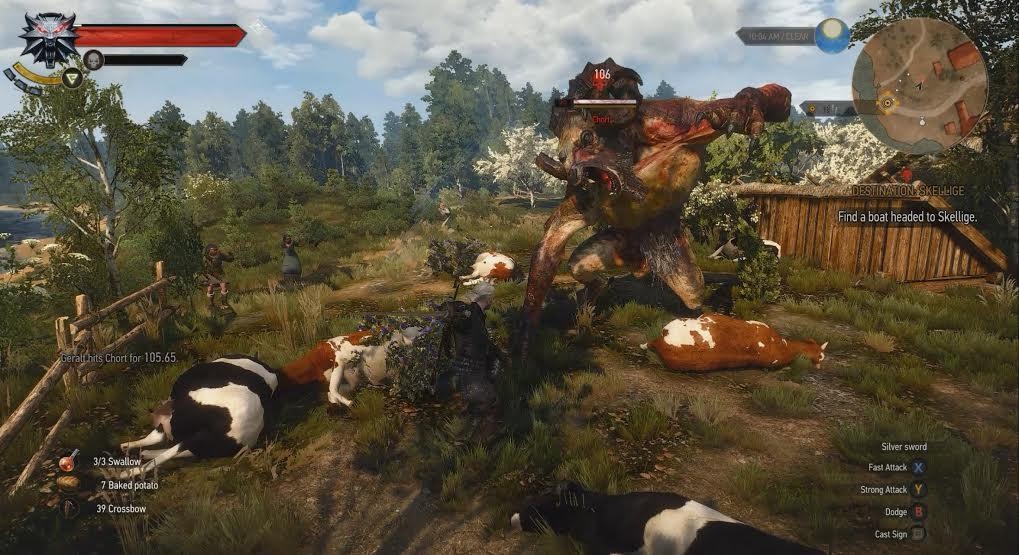 Don't kill too many cows in White Orchard or you'll have dangerous company
Provides complete resistance to the stagger effect and reduces the knock-down effect to stagger.
Toxicity: 70
Duration: 30 minutes
How to craft it:
1 dwarven spirit
1 chort mutagen
1 puffball
1 cortinarius
This decoction is great for fighting enemies that hit hard. A lot of attacks in Witcher 3 are so powerful that Geralt's only option is to roll away and avoid being hit entirely. With a chort decoction, you can deflect these blows instead.
You can learn how to make this decoction and harvest the necessary mutagen by completing the quest Contract: Mysterious Tracks. The chort is one of the cooler monsters in the game, too, so be sure to finish this contract.
3. Reliever's Decoction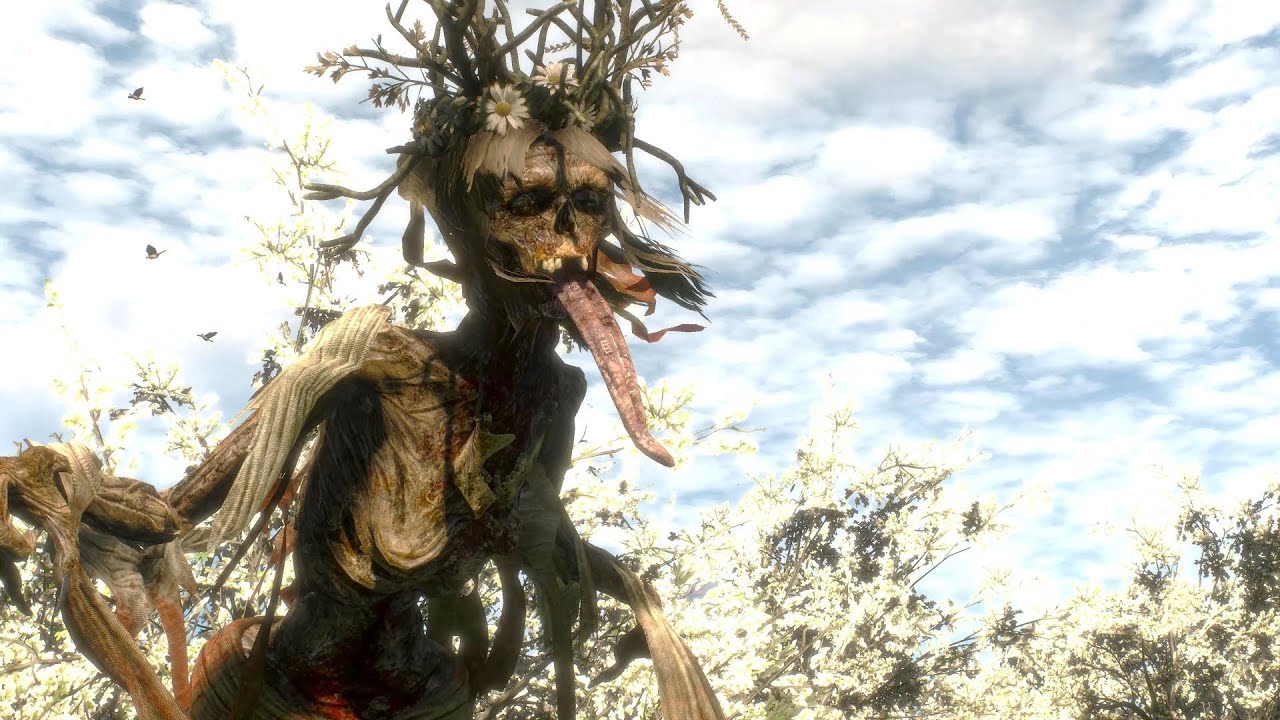 If you think wraiths are annoying to fight, you'll love this decoction 
Increases damage dealt and decreases damage taken against wraiths.
+10% damage to wraiths
+15% damage resistance to slashing, piercing, bludgeoning, monster, and elemental damage from wraiths
Toxicity: 70
Duration: 30 minutes
How to craft it:
5 dwarven spirit
4 lesser red mutagens
4 lesser green mutagens
4 lesser blue mutagens
1 essence of wraith
This is one of the more difficult decoctions to brew, but it gives a huge edge against wraith type enemies. With as tricky as wraiths can be, this is definitely worth breaking out any time you need to go up against either a large group or the boss of a wraith contract.
Essence of wraith is fairly easy to come by, as it drops from randomly from any wraiths you defeat. The mutagens are not specific, which helps because you'll need a fairly large number of them to complete this decoction. You can find the recipe in a chest near the road southeast of Fyke Isle in Velen.
2. Archgriffin Decoction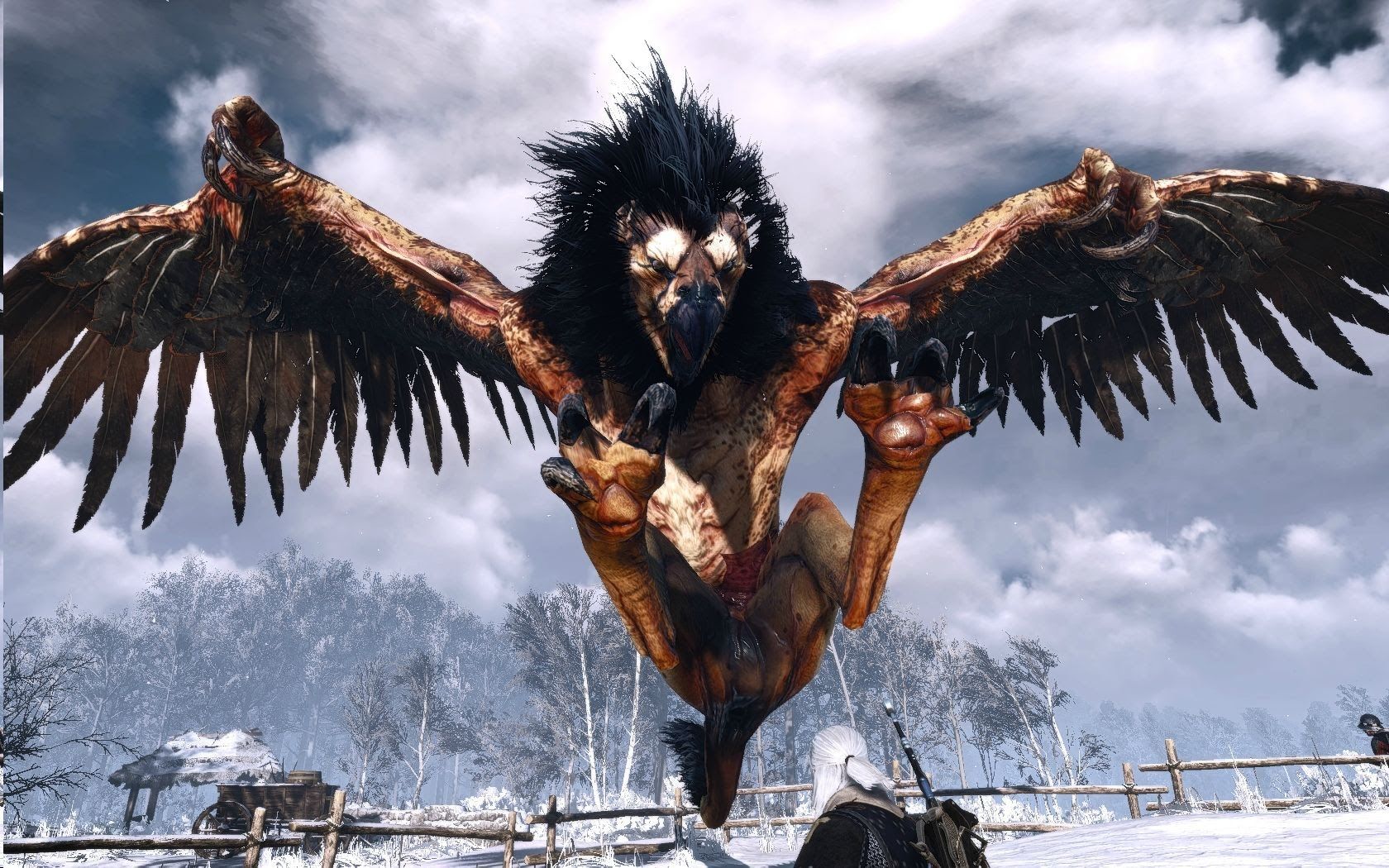 Archgriffins are iconic, difficult monsters in Witcher 3, and their decoctions live up to their reputation
If any Stamina is available, strong strikes consume all of it and reduce the struck foe's vitality.
Reduces vitality by 5% after damage is calculated
Toxicity: 70
Duration: 30 minutes
How to craft it:
1 dwarven spirit
1 archgriffin mutagen
1 ribleaf
1 blowball
This is just a solid damage buff, and is especially useful for players who like to prioritize dealing damage with heavy attacks. The recipe is randomly found in treasure chests.
The mutagen may be more of a challenge to gather, though. Archgriffins are tough enemies. Look for them in the quests Contract: The Griffin from the Highlands and Contract: The Creature from Oxenfurt Forest. If you're up for a real challenge, a griffin on Snidhalll Isle in Skellige is one of the toughest monsters in the game.
1. Ancient Leshen Decoction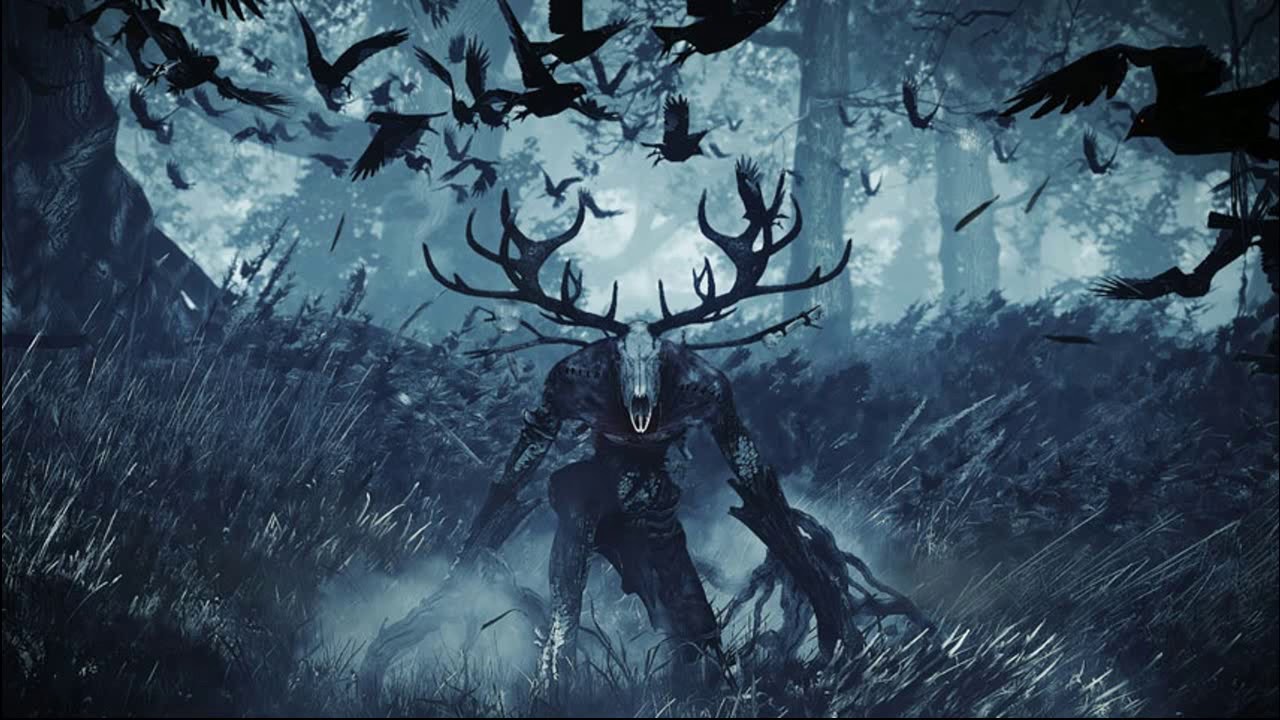 Leshen command the power of the forest against you. Defeat them and turn their magic to good use
Each sign cast increases stamina regeneration for the remainder of the fight.
Stamina generation +2
Toxicity: 70
Duration: 30 minutes
How to craft it:
1 dwarven spirit
1 ancient leshen mutagen
1 mandrake root
1 ginatia petals
1 honeysuckle
Leshen might be the coolest monsters in Witcher 3, and they are certainly some of the eeriest and most terrifying. It's fitting, then, that their decoction triggers off of signs. In reality, this decoction is probably best suited for hybrid builds that use both signs and melee attacks.
The recipe can be found randomly in the world, or in White Orchard northwest of Woesong Bridge. The mutagens can be found in the quest In the Heart of the Woods or from killing the leshen in Arnskrone Castle Ruins.
You may also be interested in:
Image Gallery