Top 10 Games like Ooblets (Games Better Than Ooblets In Their Own Way)
Updated: 11 Feb 2019 6:54 pm
From farming to island building, to playing mayor to playing small-town hero, here are ten games that are sure to excite the leisurely gamer in all of us.
If you're a casual indie gamer like myself, you should probably know about Ooblets.
According to the official website, Ooblets is an upcoming "farming, creature collection, and town life indie game inspired by Pokémon, Harvest Moon, and Animal Crossing". With an emphasis on characterization and exploration, Ooblets promises to be an exciting and entertaining game once it releases.
Games like Ooblets have been a staple of the gaming community for years, though they are often overshadowed by big-named releases and engaging MMORPGs. Still, these casual games hold a certain place in all of our hearts and, as proven by the development of Ooblets, continue to inspire our imagination. And so, to tide you over until Ooblets gets an official release, let us take a moment to acknowledge some equally wonderful casual slice-of-life games that continue to bring us joy (as well as some that promise future casual adventures).
10. Castaway Paradise:
Castaway Paradise gameplay
This cartoony sandbox game whisks you away to your very own private island. Well, to be fair, you don't get whisked away as much as stranded, but still, you have the freedom to create a tropical paradise all your own. Outside of its building element, the game plays very much like a tropical Animal Crossing: bug catching, fishing, gardening, and performing quests to help out the locals are all a part of the fun. So grab some sunscreen and enjoy your own home away from home.
If this island isn't paradise on earth, then I don't know what is. (But if it's not, you can probably erase it and start all over anyway).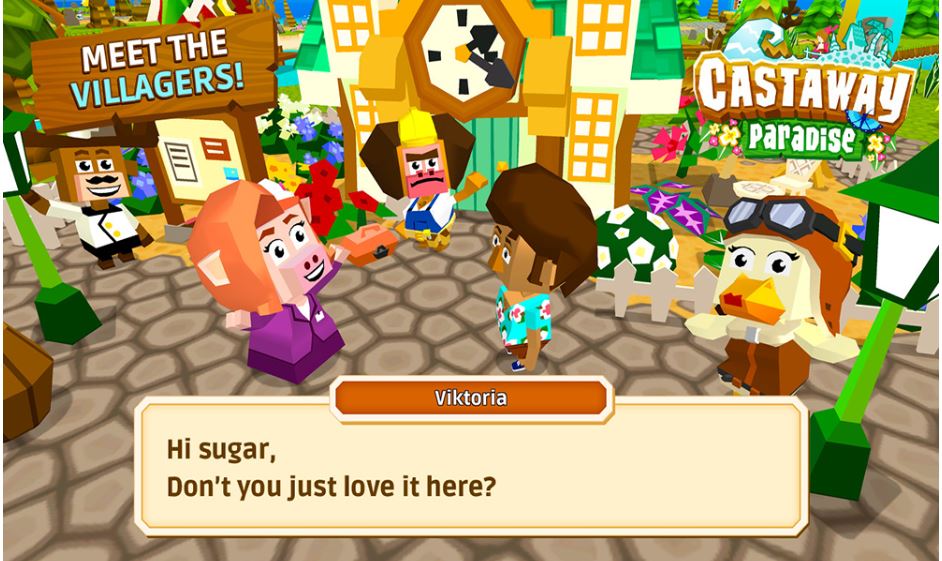 Getting to know your new neighbor Viktoria & the other residents of your island.
9. My Time at Portia
My Time at Portia gameplay
My Time at Portia is a game best described as the mechanics of Harvest Moon filtered through a Studio Ghibli art lens. No, there's no sign of Tortoro here, but My Time at Portia captures the same vast and gorgeous whimsy of Studio Ghibli films. Like most Harvest Moon games, your mission is to restore your father's old, discarded workshop into a profitable town business. Farm, craft, make friends, romance, and fight a monster or two; the possibilities are endless. And with a free demo available on Steam, there's no excuse not to give it a try.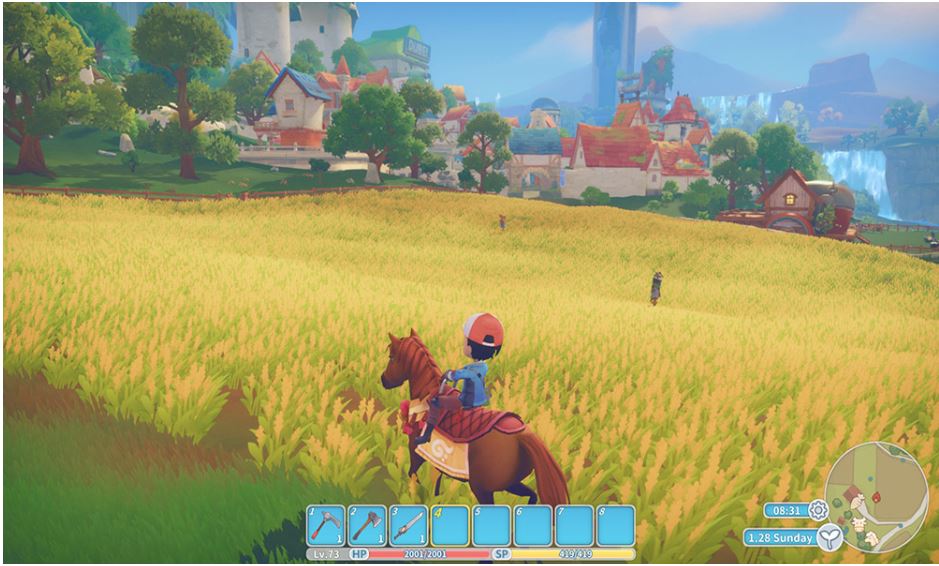 Use your horse to ride around and help you grow and gather the crops you need.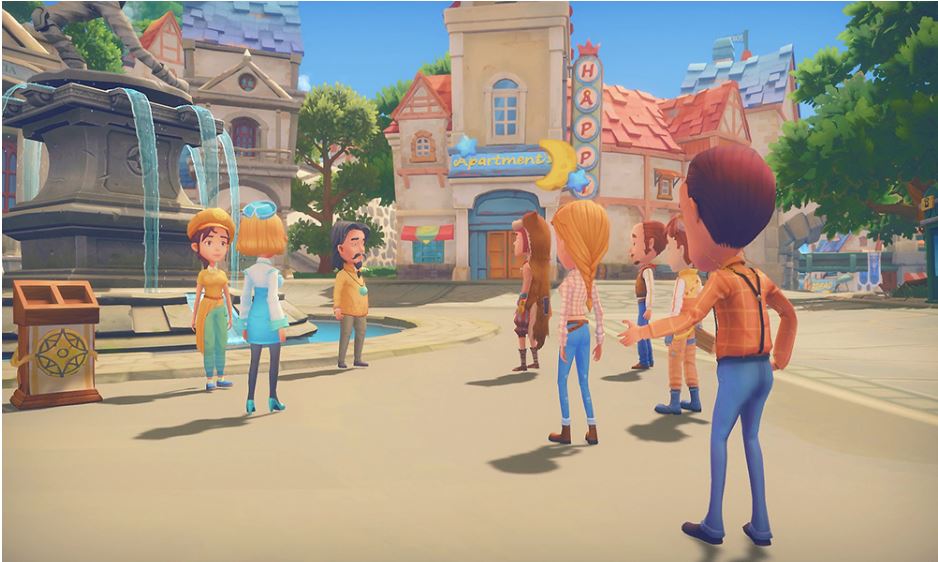 Head into town to talk with the locals, make friends, and maybe even find the love of your life!
8. Staxel
Staxel gameplay
Despite its pixilated graphics and multiplayer features, Staxel is by no means a Minecraft rip-off. In actuality, Staxel combines Harvest Moon-esque farming mechanics with an open-world sandbox, allowing you the ability to literally build the farm and town of your dreams. Plus, it's got a village full of colorful characters for you to aid and interact with. So let your imagination run wild and make your version of Staxel the best farming village ever created.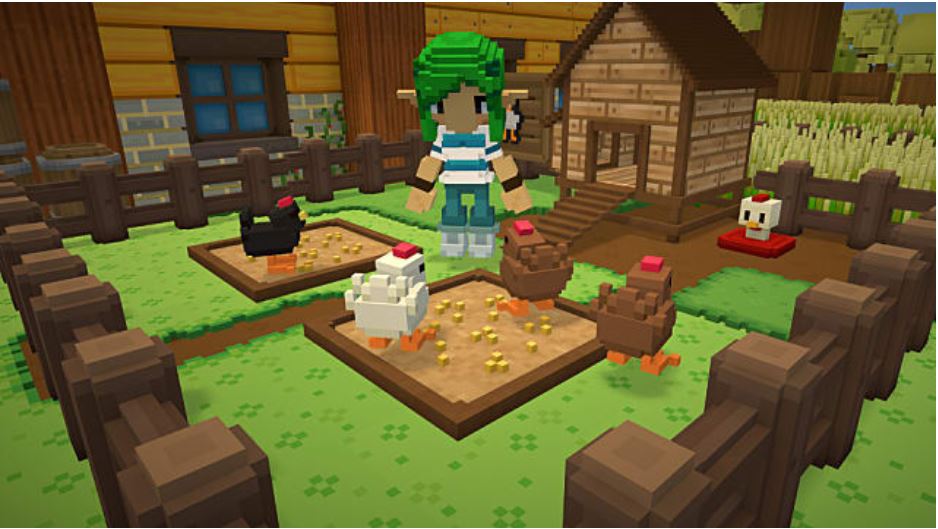 Tend to your beloved chickens.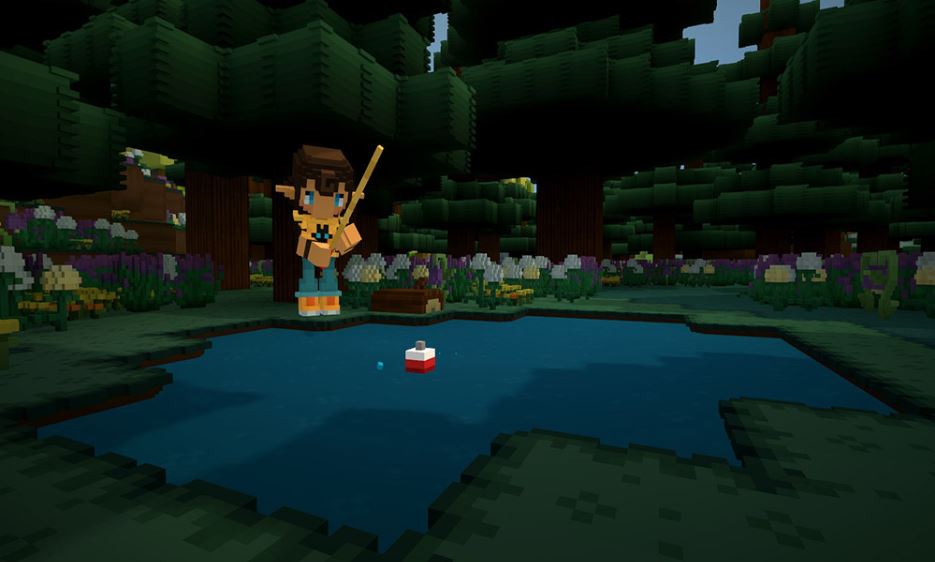 Take a break from farming and go fishing in your own personal pond.
7. Animal Crossing New Leaf
Animal Crossing New Leaf gameplay
Perhaps the best Animal Crossing game made thus far, New Leaf is a great reboot that throws in a special twist: you are the mayor of your own town. With benches to build, stores to upgrade, festivals to win, friends to make, and a tropical island to visit, the hours of fun are absolutely endless. Guarantee to put a smile on your face, pick up a copy for yourself if you haven't already. Trust us; it's worth every bell.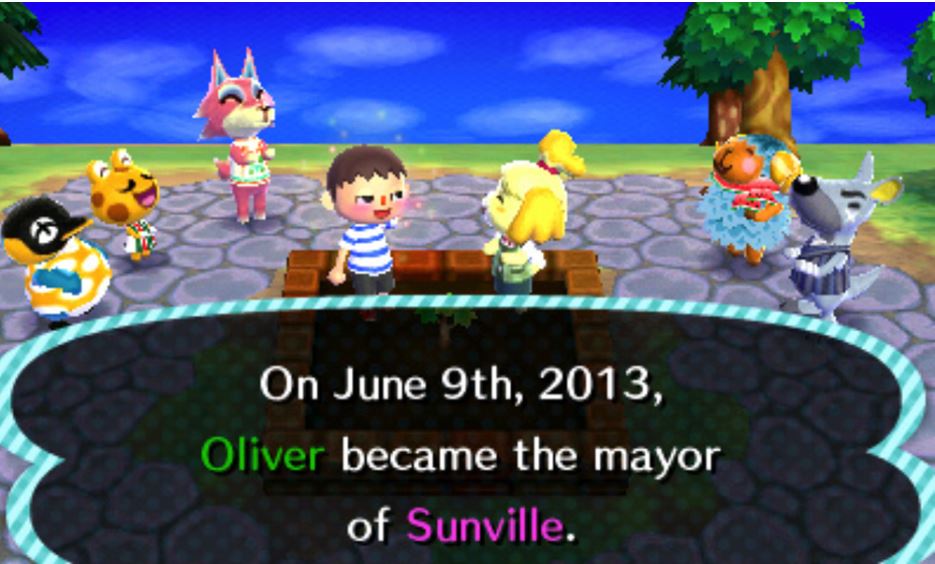 A celebration of your first year as mayor! The whole town's out to celebrate.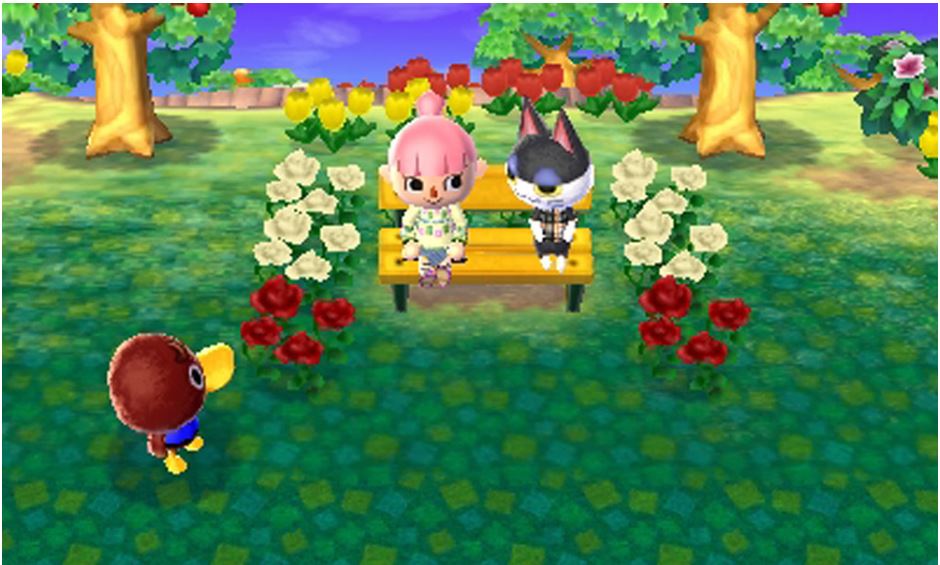 Sitting on a custom-built park bench; watching the world go by and enjoying the flowers.
6. Stranded Sails - Explorers of the Cursed Islands
Stranded Sails gameplay
Let's take a moment out of our list of playable games to give a special shout-out to another upcoming release. For my fellow pirate fans out there, Stranded Sails promises to be a fun shake-up to the casual farming RPG. After all, you're not really a farmer, you're the captain of your own pirate ship. However, when you and your crew wind up stranded on a deserted island, it's up to you to ensure survival and, eventually, find a way back home. With the promise of puzzles and stunning graphics, Stranded Sails is one to keep your eye on.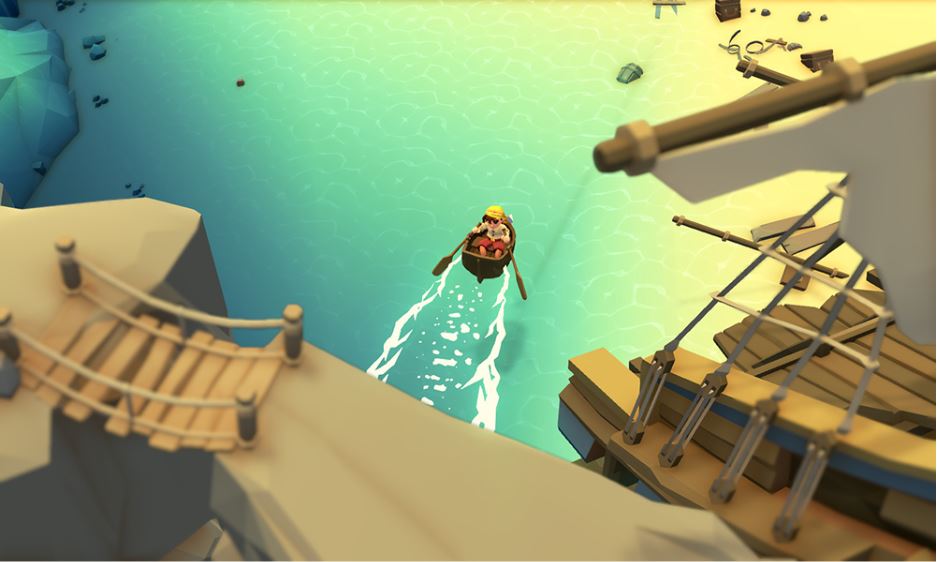 ~Sailing, sailing, across the big blue sea~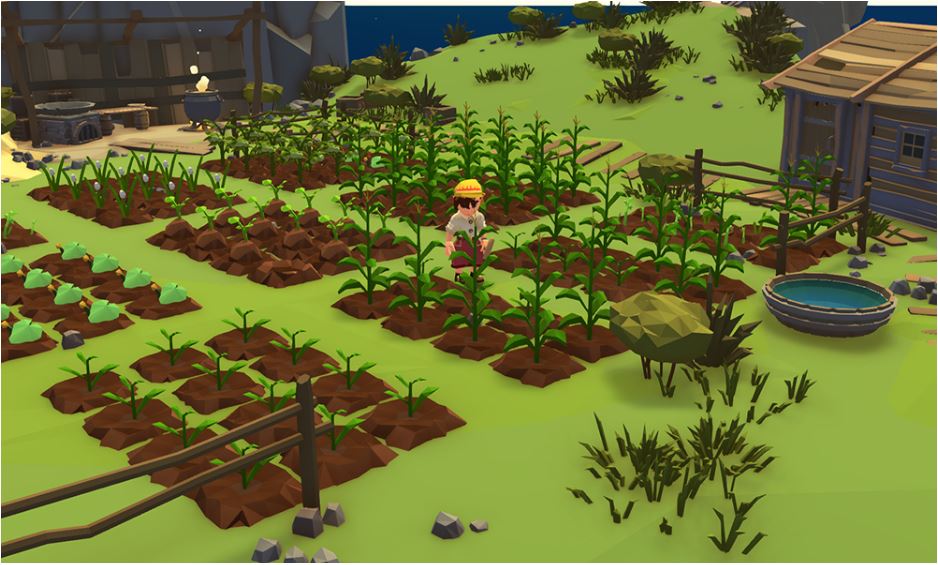 You've got to feed your crew somehow.
5. Stardew Valley
Stardew Valley gameplay
Stardew Valley is probably one of the most popular games on this list, and it's not hard to see why. A loving homage to the Harvest Moon games of the Gameboy era, Stardew Valley has tons of activities to participate in outside of farming. From exploring and mining a local cave to participating in fun village festivals, from practicing combat skills to helping your local small businesses (or choosing not to), there are endless ways to live your Stardew adventure. So head to Steam and buy it as soon as you can.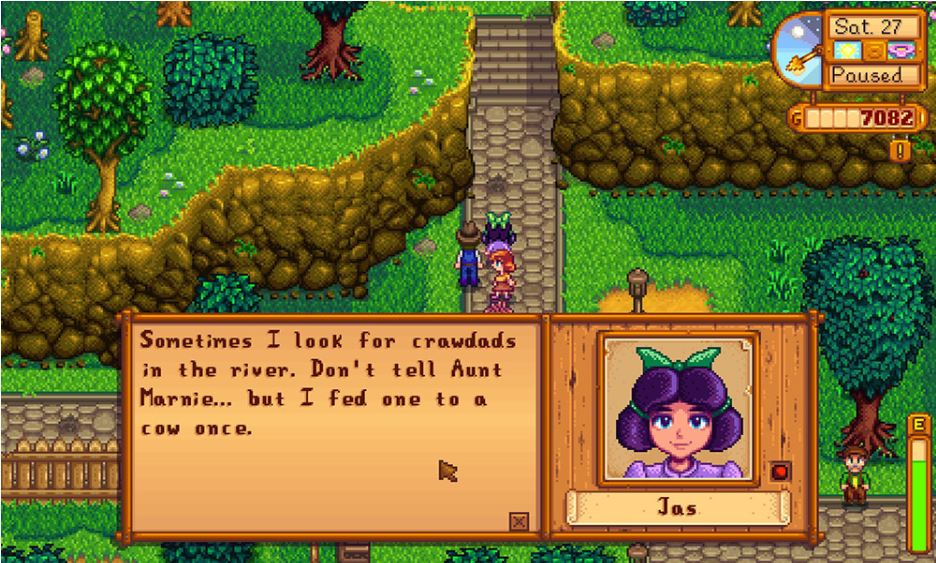 Get to know your neighbors and swap stories and rumors in town.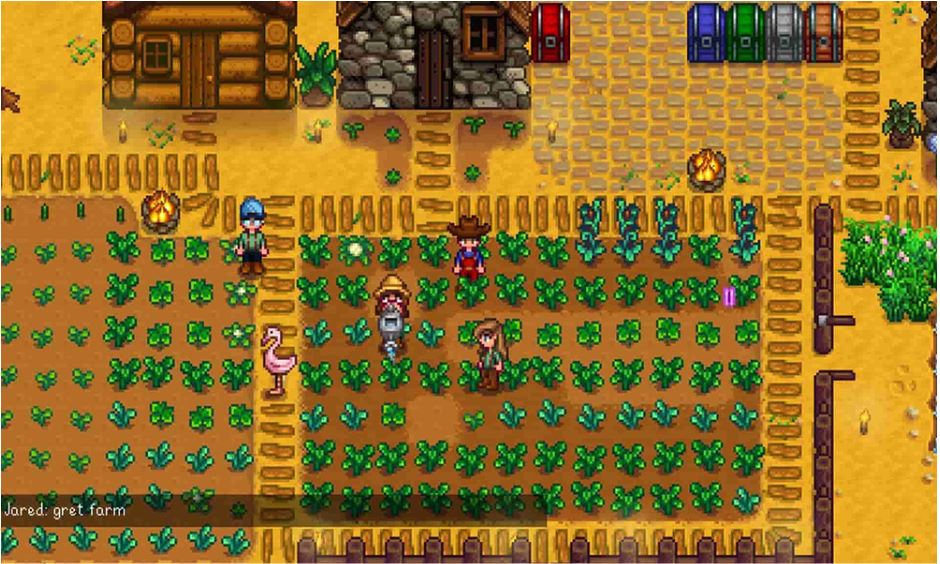 Get your friends together and farm on multiplayer mode. 
4. Farm Together
Farm Together gameplay
There's probably at least one of you scrolling through this list and thinking: "Well, this is all nice and good Kat, but I just want to farm!". Well, my friend, Farm Together is the game for you. It is the only true farm-only game on this list, and for those of you who love digital agriculture, you need to get this game. Grow your crops, raise animals, build your dream farmhouse, even ask the public to come out and help you! With unique elements like Ostriches and your own pet, Farm Together gives you the simple life you've always wanted.
Work hard to maintain your farm, even as the sun goes down.​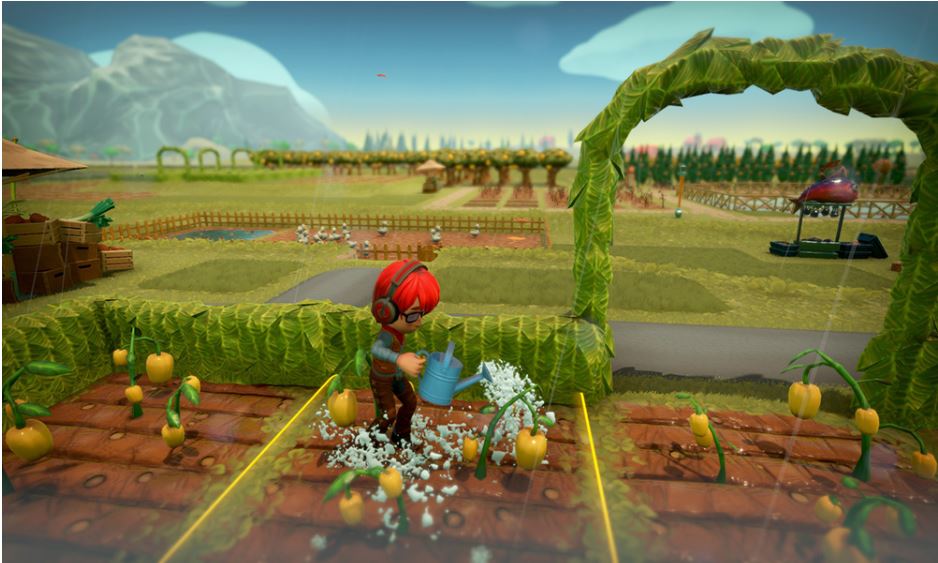 Good or bad days, rain or shine, this game is here to send your sorrows packing. 
3. Yonder: The Cloud Catcher Chronicles
Yonder: The Cloud Catcher Chronicles gameplay
For those of you want to really relax and take your time, then Yonder: The Cloud Catcher Chronicles is the perfect game for you. Set on the island of Gemea, you play its hero, out on an open-world quest to defeat the Murk and restore the island to its beautiful state with the help of magical Sprites. Explore at your own pace: save the world, spend some leisurely time in town, fish, farm, do whatever you want. Gemea is yours to explore, and it's yours to explore as you please.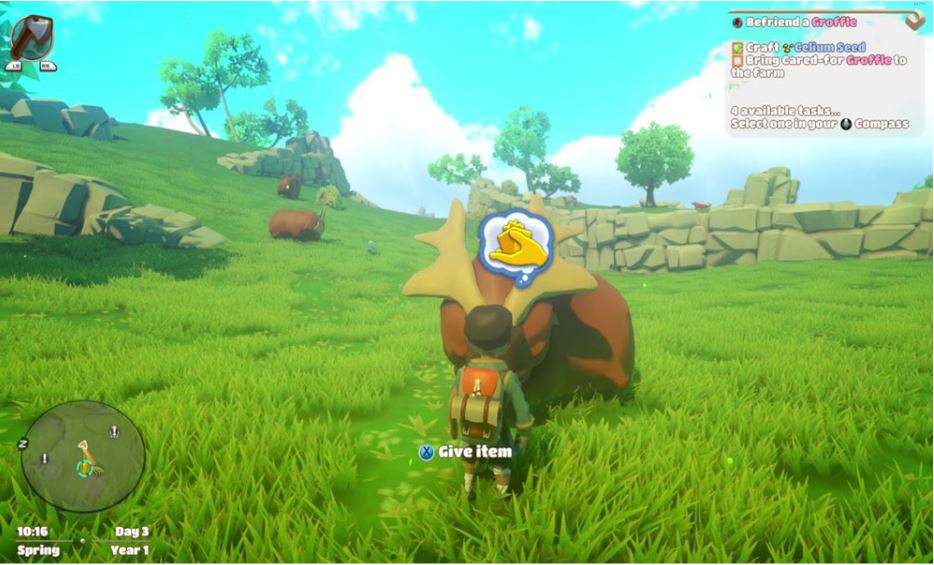 Meeting a friendly Groffle on your quest.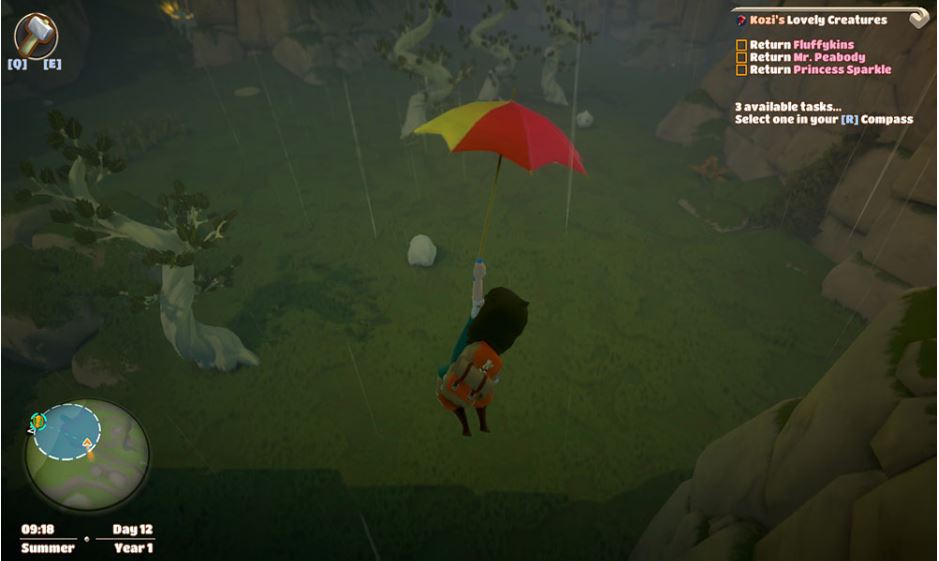 Soar through the air with the help of your trusty umbrella.
2. Verdant Skies
Verdant Skies gameplay
With a greater emphasis on character development and overall restoration of your colony, Verdant Skies is the perfect option for all of you farming romantics out there. Described as a "life-simulation game", Verdant Skies takes the Harvest Moon formula and pushes it another step further. Aside from traditional farming activities, you can create your own crop hybrids, paint, or even find your soulmate. Oh, and I forgot to mention: it takes place in space. So board your rocketship and speed off to your new colony.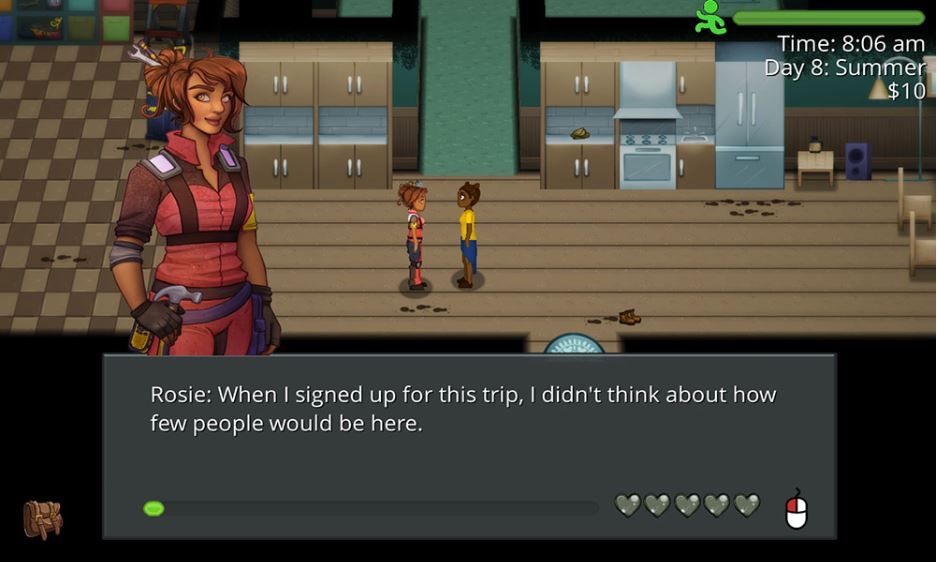 Talking with Rosie, one of your fellow colony members and skilled mechanic.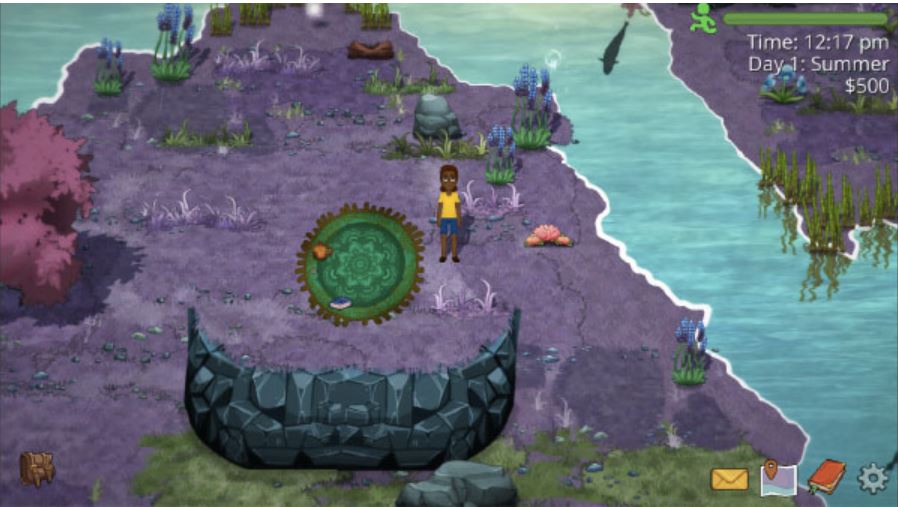 Exploring the unique overworld of Verdant Skies. It's out of this world! (Literally).
1. Farm For Your Life
Farm For Your Life gameplay
If farming-based video games teach us anything, it's that the best things in life can sometimes be the simplest. And if Farm For Your Life teaches us anything, it's that the best things in life can be made better with zombies. Living in a laid-back, cartoony apocalypse, it's your job to sustain your little farming community in the middle of zombie-infested territory. Grow crops, fight zombies, and even manage your own restaurant. After all, if the world is ending, you might as well make the most of it.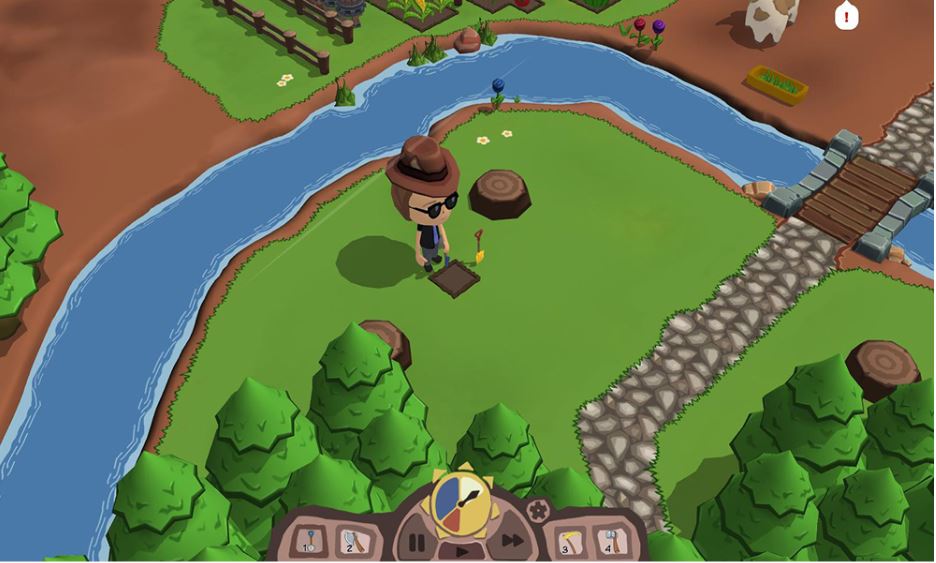 Taking advantage of a zombie-free moment to plant some more crops.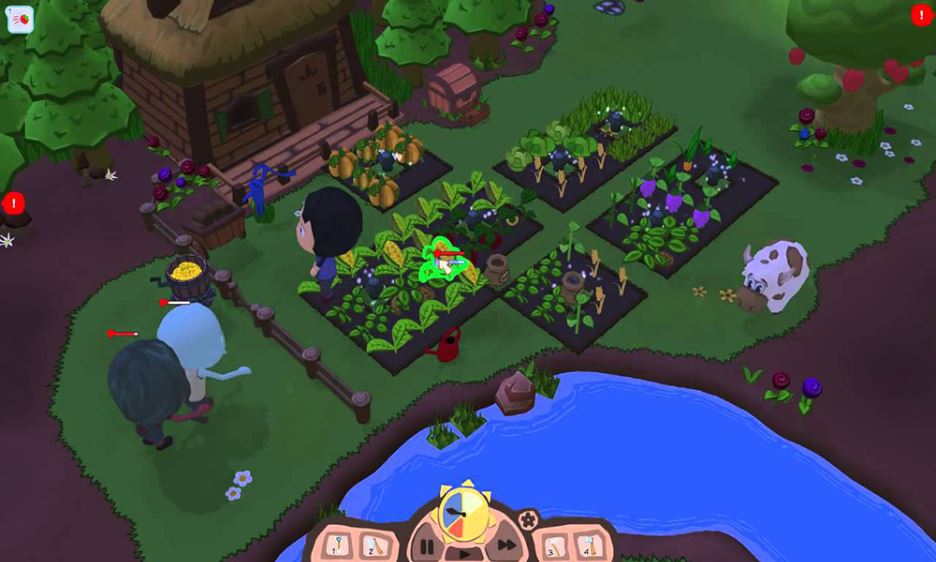 Fiercely protect your crops from hungry zombies. Or, protect yourself. Either way, it's important to fight off the zombies. ​
Image Gallery