Top 15 Best VIking Games to Play Right Now
Updated: 25 Sep 2020 7:08 am
from God of War (2018)
Vikings have had a massive cultural resurgence over the past few years.
You've got Neil Gaiman writing a bestselling retelling of Norse Mythology, the tv shows Vikings, Norsemen, and The Last Kingdom, as well as some of the best video games of recent memory. With the upcoming release of Assassin's Creed: Valhalla, Vikings are once again appearing in the cultural conversation, and it seems like a good time to go back and take another look at some of the best Viking games you can play to get that sweet, sweet Asgardian fix.
15. Viking Squad (PS4, Windows, macOS)
Viking Squad Launch Trailer
In Viking Squad, players control a ragtag group of Vikings trying to stop Loki and reopen the gates to Valhalla. Bringing precision-based combos and a lane style movement system, Viking Squad adds a unique twist to a familiar genre.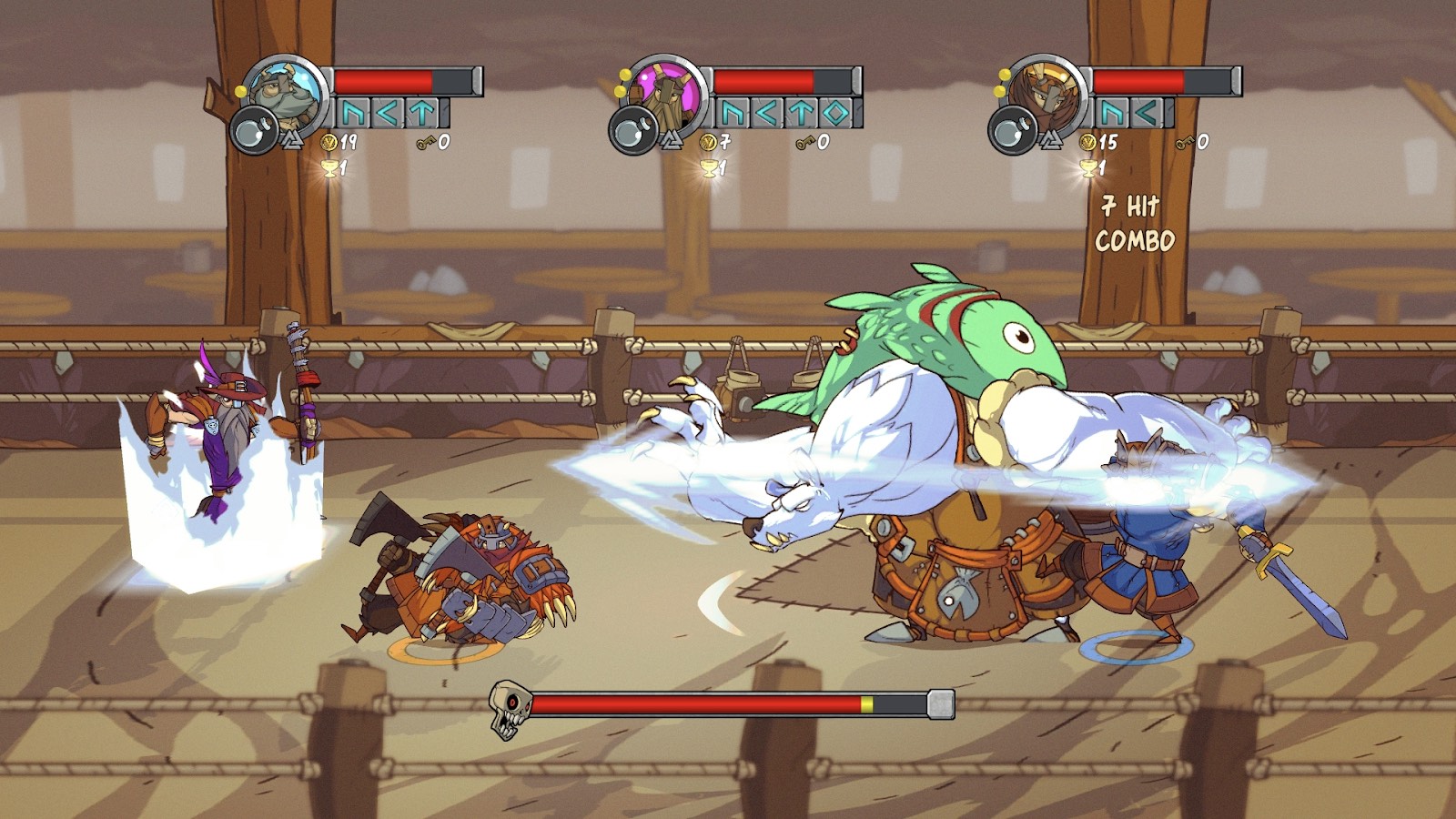 Viking Squad balances chaos and precision underneath a colorful, fun exterior.
14. The Elder Scrolls V: Skyrim (PS4, Switch, Xbox One, PC, PS3, Xbox 360)
TES V: Skyrim Trailer
    What is there to say about Skyrim that hasn't already been said? It's fantastic, and nine years later it's as fun as ever to play. While not technically "Viking" in the earthly or nordic sense of the word, Skyrim is the northernmost point of Tamriel and clearly draws its influence from real-world Viking mythology. You've likely already got this in some form or another, and it won't ever hurt to pick it back up again.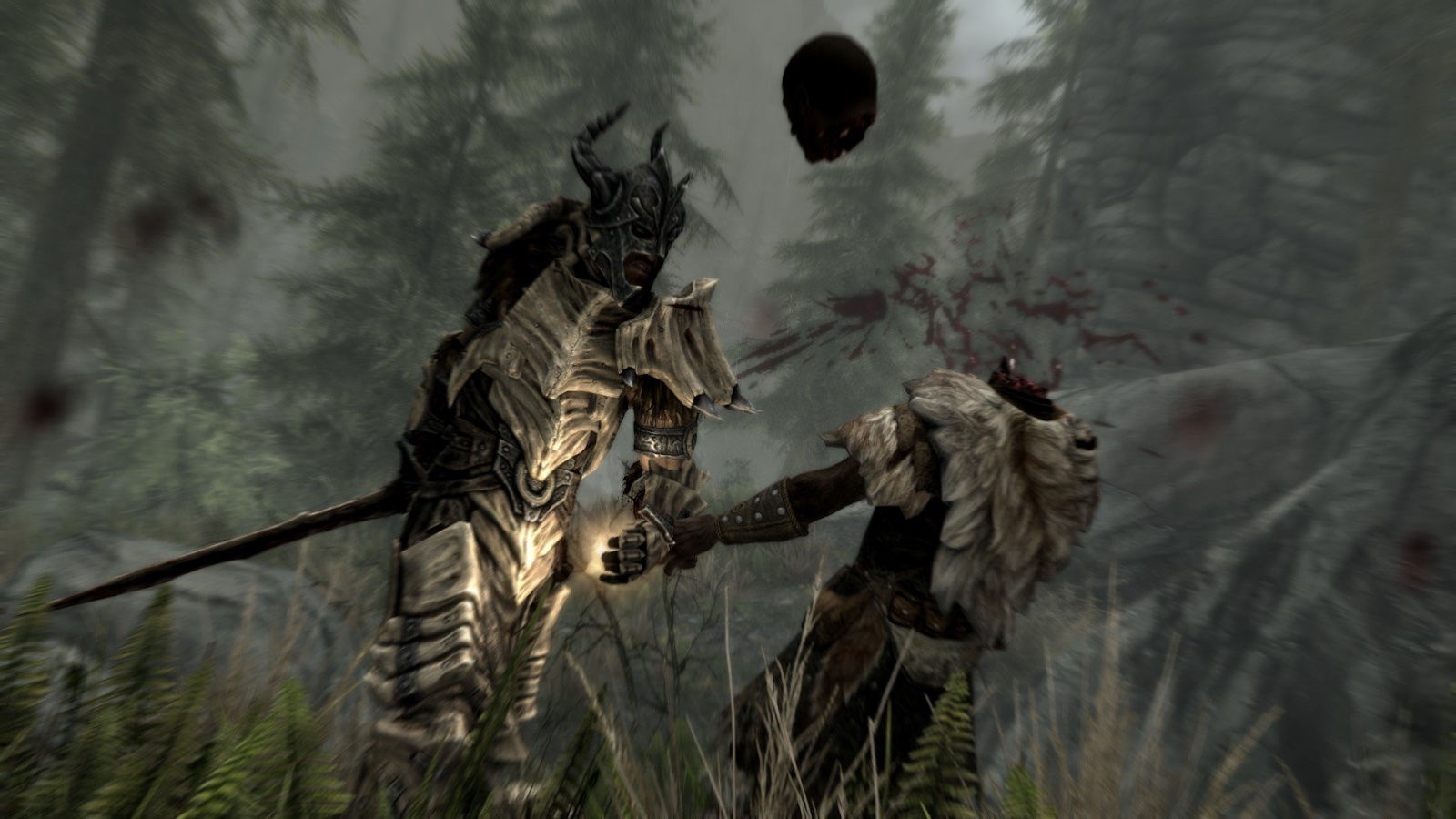 Remember the first time you saw a decapitation in Skyrim? That was sick, man.
13. Total War Saga: Thrones of Britannia
Total War Saga: Thrones of Britannia Alfred the Great Trailer
    Set during the time when Anglo-Saxons, Vikings, and Gaelic struggled for control of Europe, this strategy game lets you replay (and rewrite) pivotal moments in history. Relive massive battles in real-time as you experience an engaging, turn-based campaign.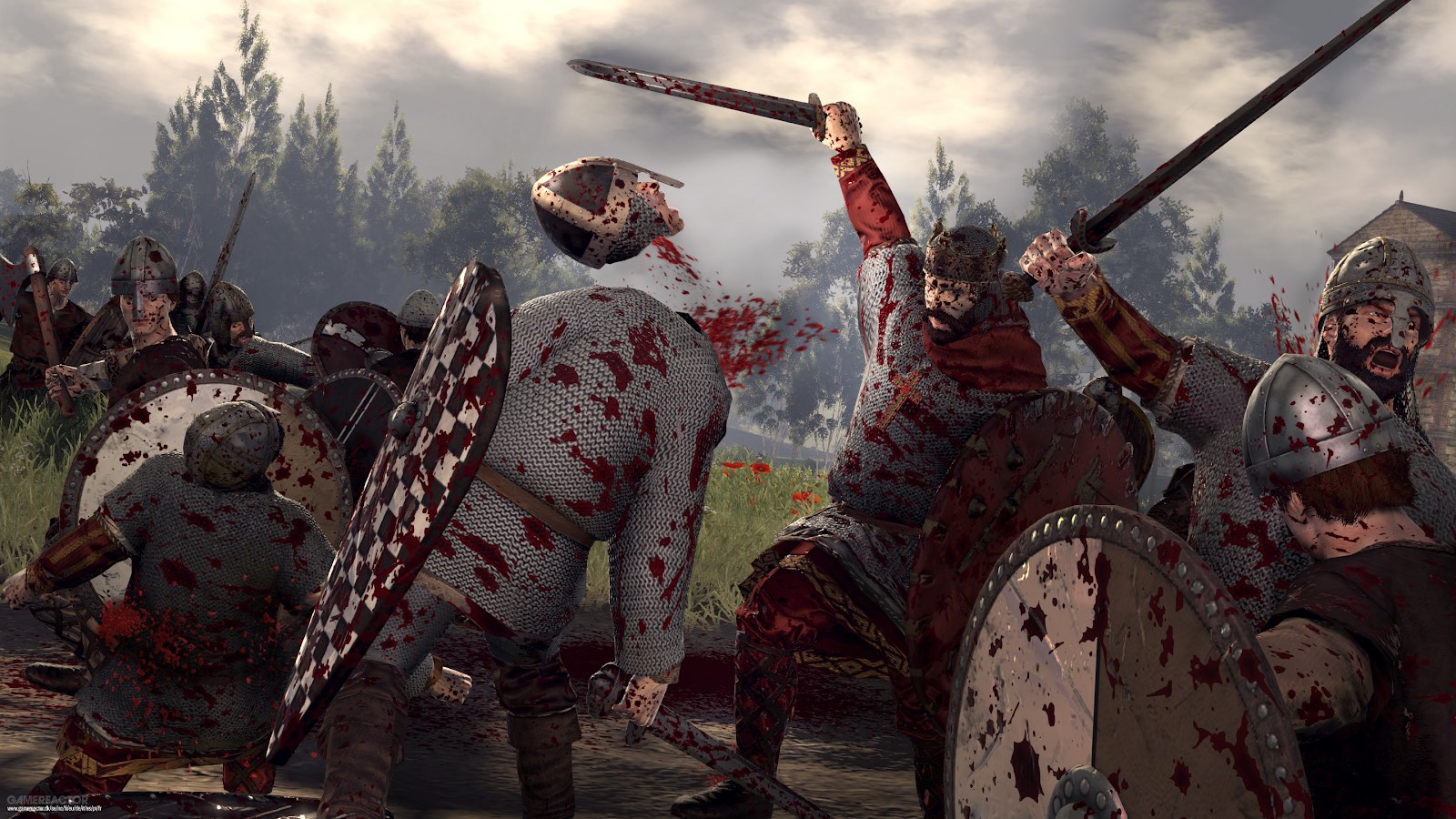 Total War games are bloody, epic feats of strategy and the standalone Thrones of Britannia continues the series' legacy.
12. Niffelheim
Niffelheim Gameplay Trailer
    A mighty warrior has fallen, but instead of enjoying his well-deserved afterlife in Valhalla, he has landed in the harsh world of Niffelheim. Make your way to Valhalla and survive this harsh world in a challenging, dark side-scrolling dungeon crawler.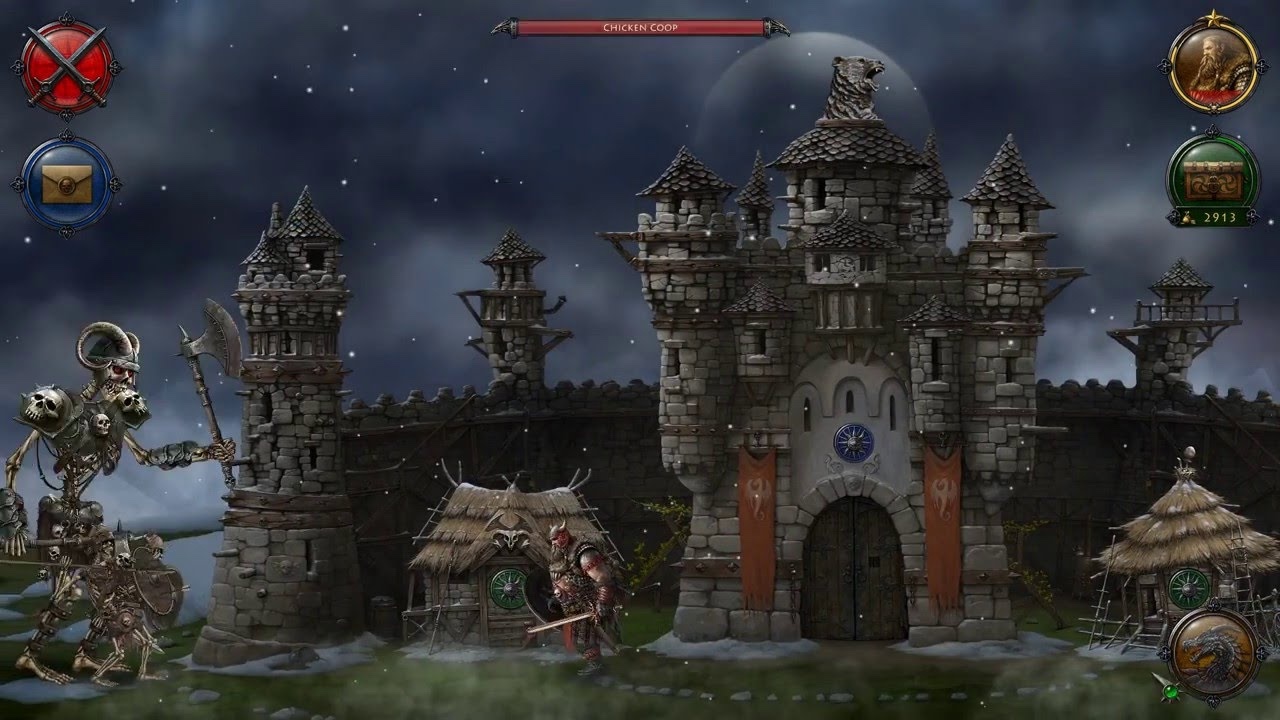 Death does not just come once to the hero of Niffelheim. Be prepared to die. A lot.
11. The Lost Vikings (SNES, PC)
The Lost Vikings Gameplay
Back before they were Blizzard, a developer known as Silicon & Synapse developed a game for the Super NES called The Lost Vikings, where players controlled three Vikings, each with their own different abilities, trying to get back home to their own time after being kidnapped by aliens.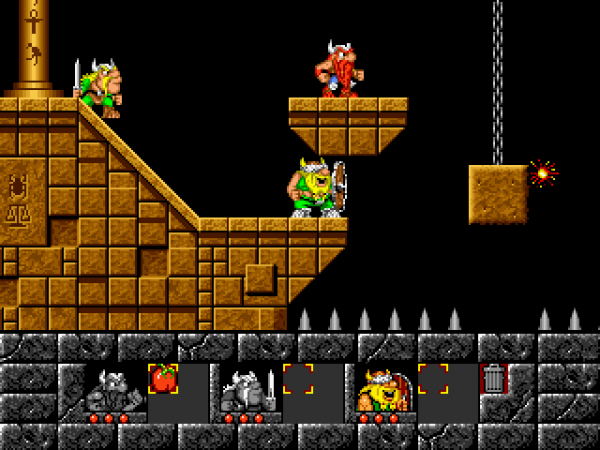 The best thing about this game is that you can play it for free from Blizzard's Battle.net and it's still a super enjoyable platformer nearly 20 years later.
10. Volgarr the Viking
Volgarr the Viking Trailer
Volgarr the Viking is a side-scrolling action-platformer offering a modern take on games like Ghouls N' Goblins and Rastan. While staying true to the genre's roots and bringing modern improvements in game design, Volgarr the Viking retains the same difficulty that its predecessors became famous for.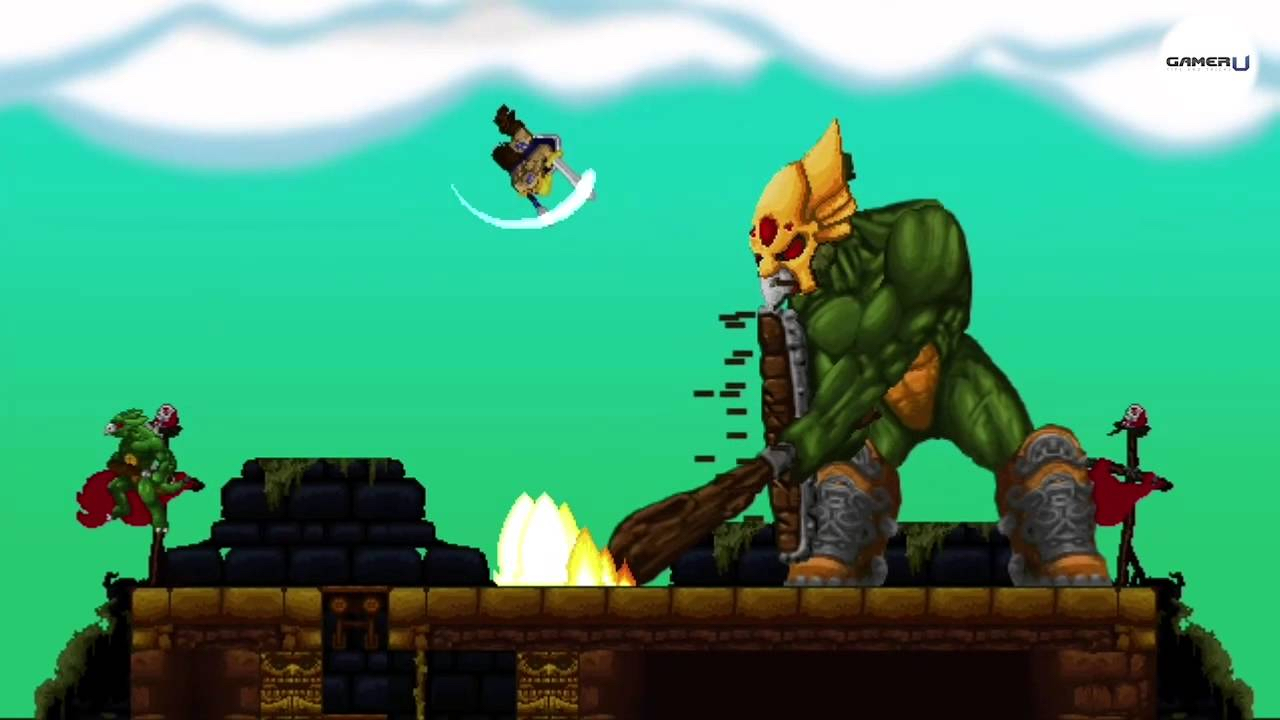 Remember how much you wanted to break your TV when playing Ghouls N' Goblins? Relive that same rage with Volgarr the Viking!
9. Expeditions: Viking
Expeditions: Viking Trailer
Set in Northern Europe during the Viking Age, players assume control of the leader of a small clan as you attempt to spread your influence over neighboring realms. Expeditions: Viking is a party-based RPG where your choices matter -- will you be violent or political? Will you raid or trade?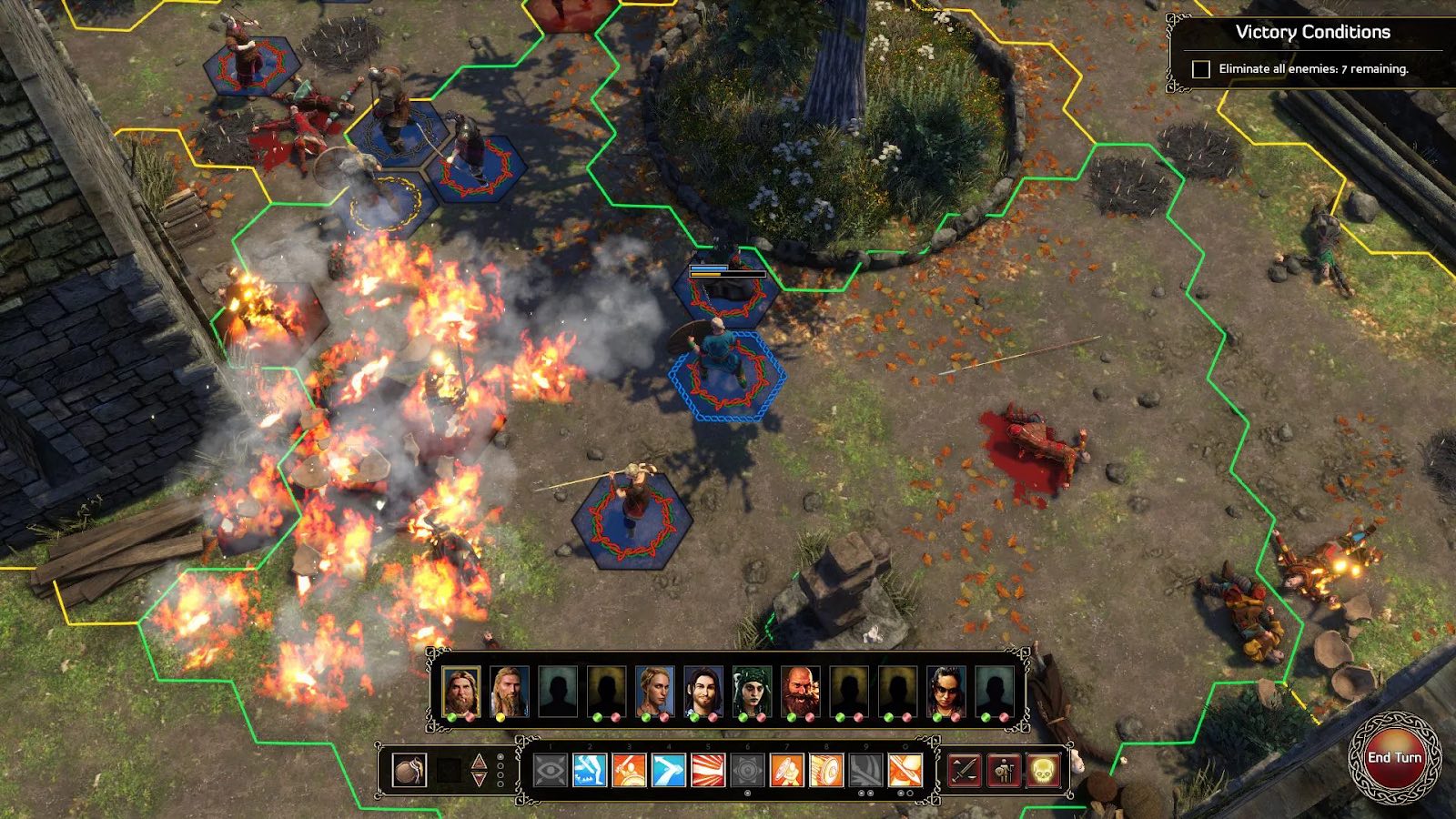 Expeditions: Viking has a deep combat system and will feel at the same time familiar and unique to fans of top-down RPGs.
8. For Honor (PS4, Xbox One, PC)
For Honor Official E3 Trailer
For Honor is an action fighting game that pits Vikings, Samurai, and Knights against one another in team-based combat.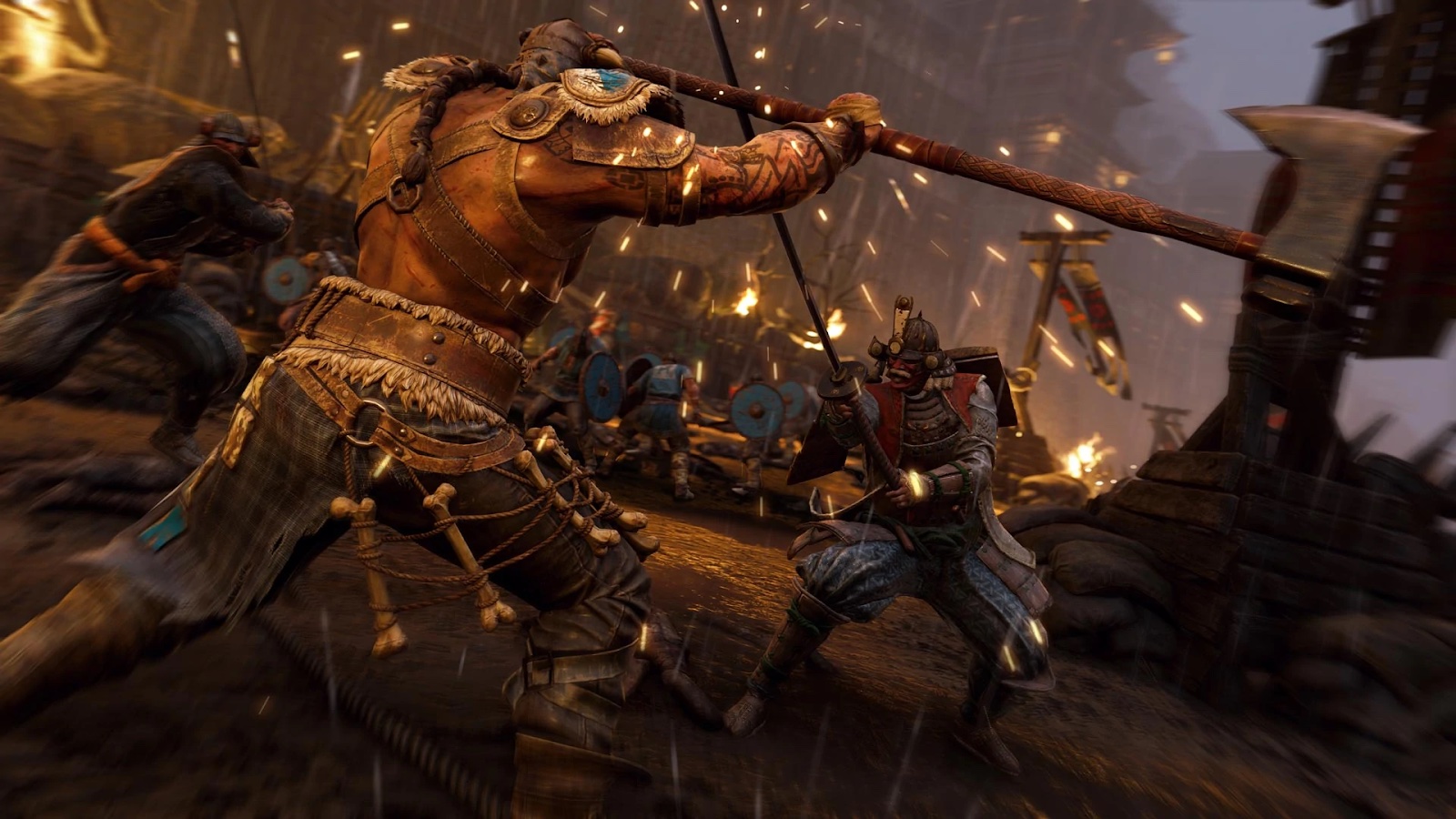 That's a wooden handle and samurai swords are really sharp, but I'm not going to argue realism when the game is this fun.
7. Rune Classic (PC)
Rune Classic Trailer
Rune is an epic single-player story where you control a Viking seeking to thwart Loki and his minions in order to prevent Ragnarok from falling upon Midgard. Rune Classic on Steam also features the multiplayer expansion, Halls of Valhalla.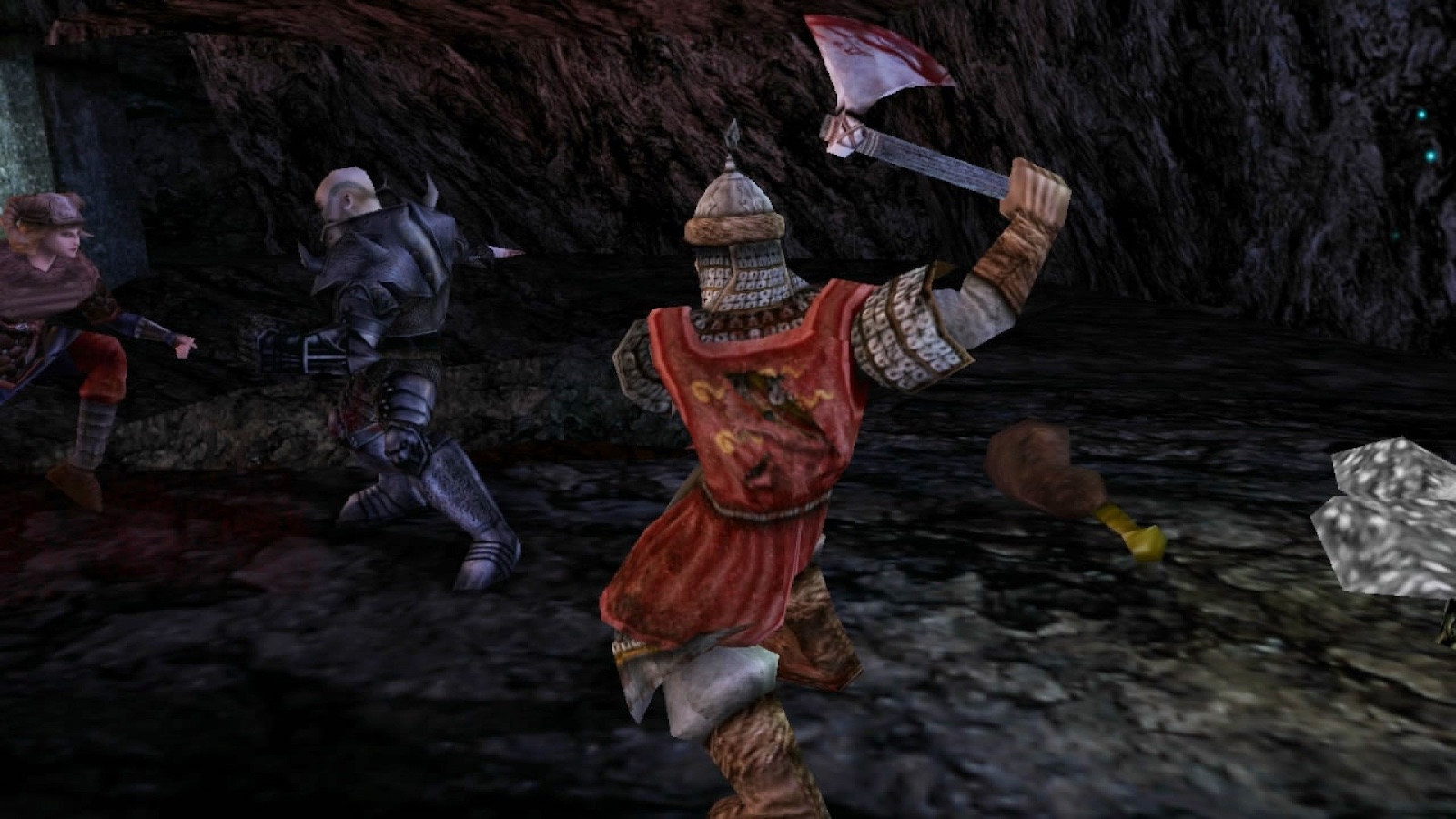 Don't let the dated graphics fool you. Rune is an epic hack-n-slash adventure that still holds up.
6. Dead In Vinland
Dead in Vinland Trailer
Eirik and his family are Vikings trying to survive in a strange new land. Blending adventure and RPG elements with the survival/management genre, Dead in Vinland provides an interesting story and deep management system.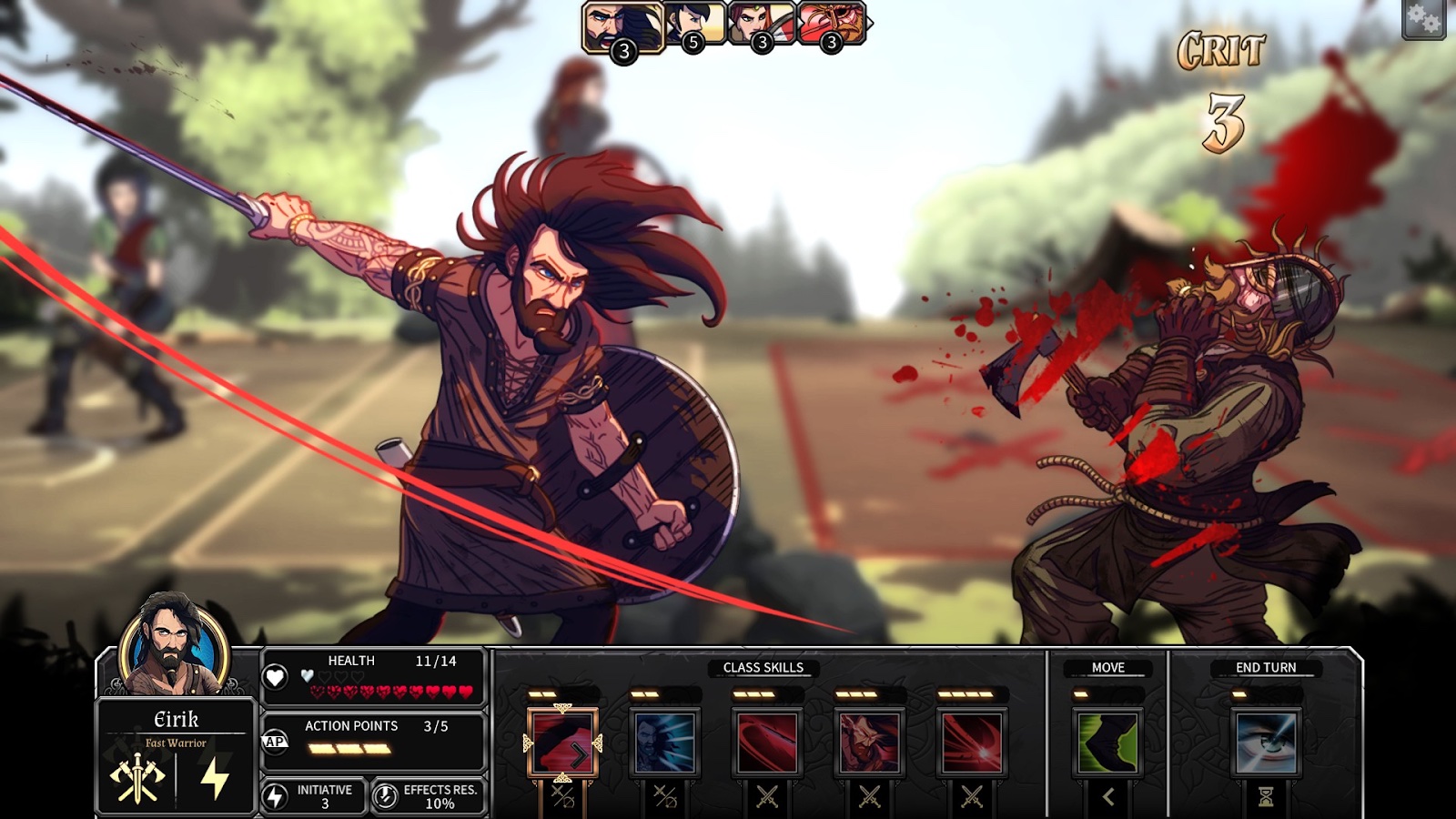 You'll encounter some friendly faces, some not-so-friendly faces, and more often than not, faces covered in layers of blood.
5. Jotun (PC, Mac, Linux, PS4, Xbox One, WiiU)
Jotun: Valhalla Edition Trailer
You play Thora, a young warrior who has died and must now prove herself worthy to the Gods in order to enter Valhalla. Now, she must journey across Purgatory and defeat the Jotun: Norse elemental titans.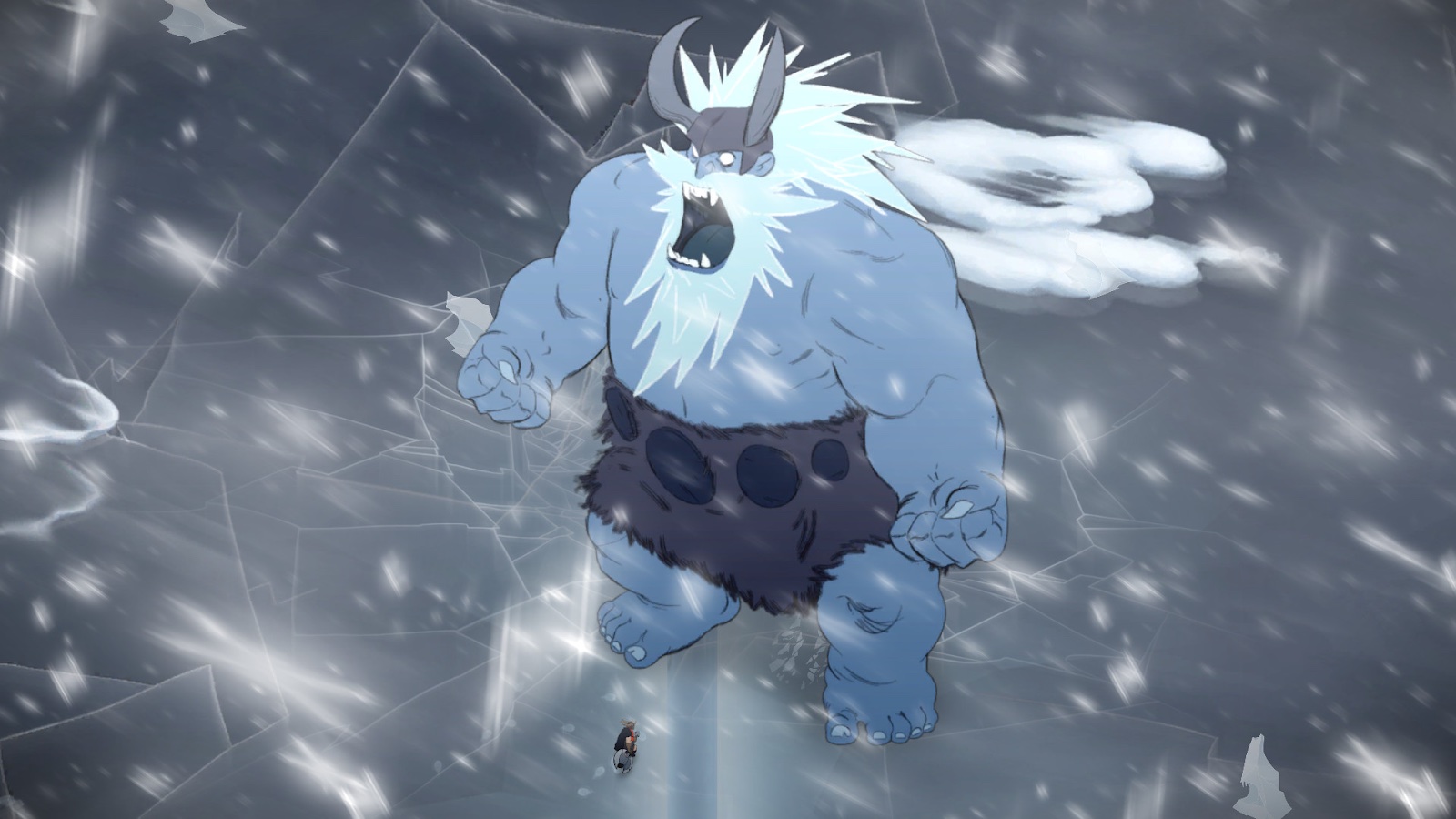 Jotun's beautiful hand-drawn art style and fantastic combat system make this an easy buy.
4. Bad North (PC, macOS, Switch, PS4, Xbox One)
Bad North Launch Trailer
Bad North is a minimalist roguelite real-time tactics game where you must defend your homeland against swarths of invading Viking hordes.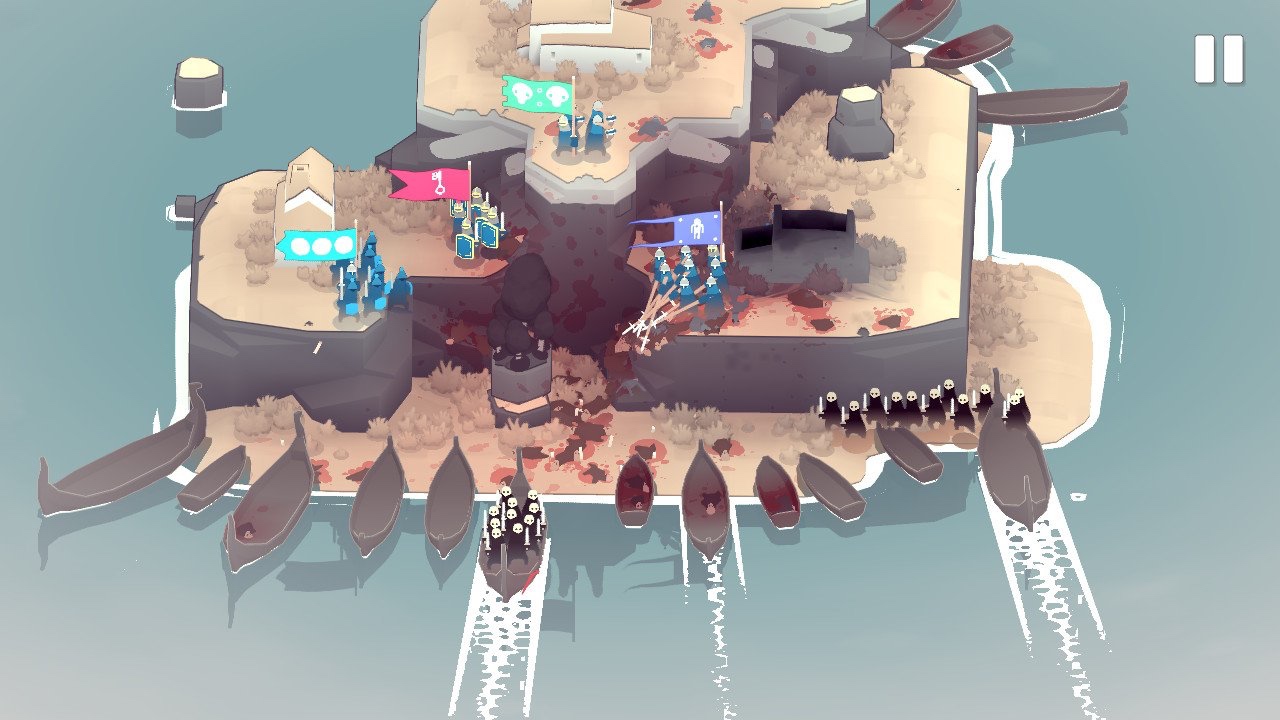 Bad North is simultaneously relaxing and stressful. Its charming facade can fool you, but the game is equal parts beautiful and brutal.
3. The Banner Saga (Trilogy)
The Banner Saga Trailer
The Banner Saga lets you control a convoy of travelers as they make their way across a harsh, Nordic landscape. With over 25 playable characters, choices that affect your gameplay, and excellent turn-based strategy, the game pulls you deeply into its story.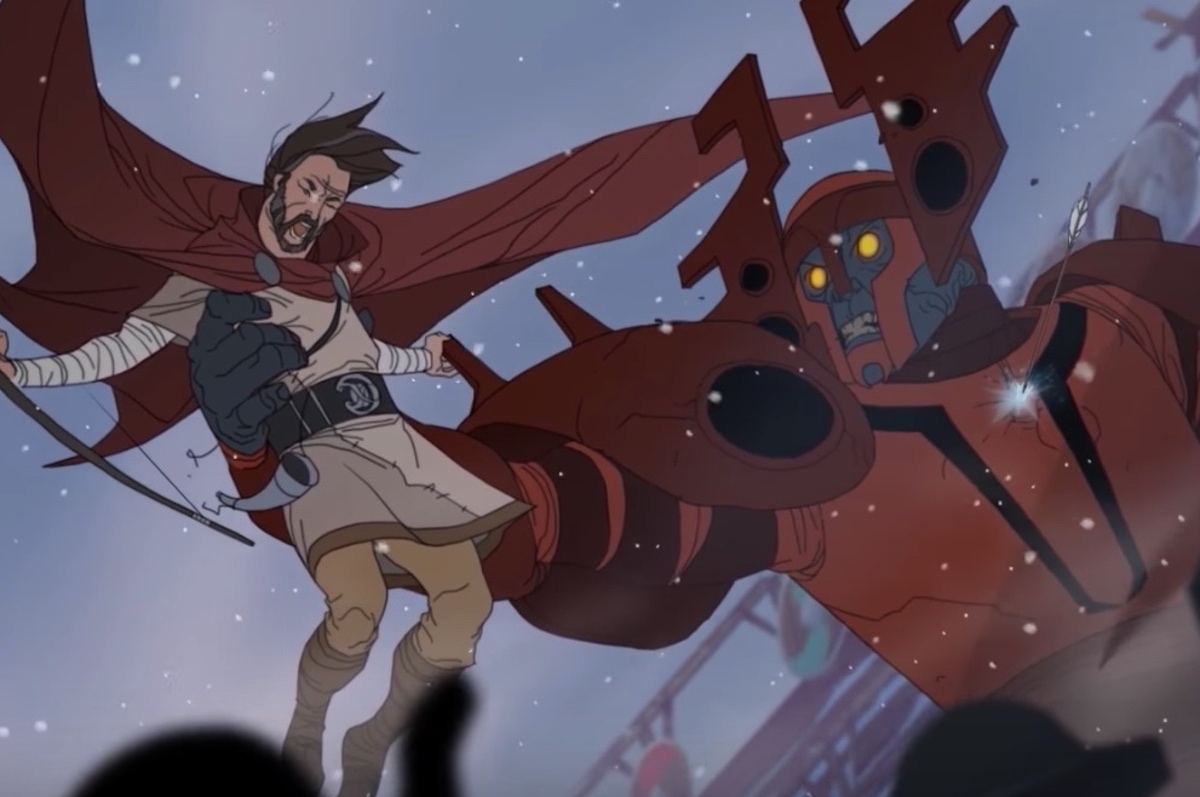 The game is as harsh as the era from which it pulls its influence. Not everyone will survive the journey, but none will be forgotten.
2. Hellblade: Senua's Sacrifice
Hellblade: Senua's Sacrifice Trailer
Made by the studio behind DmC: Devil May Cry, Hellblade follows Senua as she journeys into Viking Hell to fight for the soul of her dead lover. Senua's Sacrifice is a deeply engrossing tale about loss with terrifying imagery that pulls you into the mind of a broken warrior.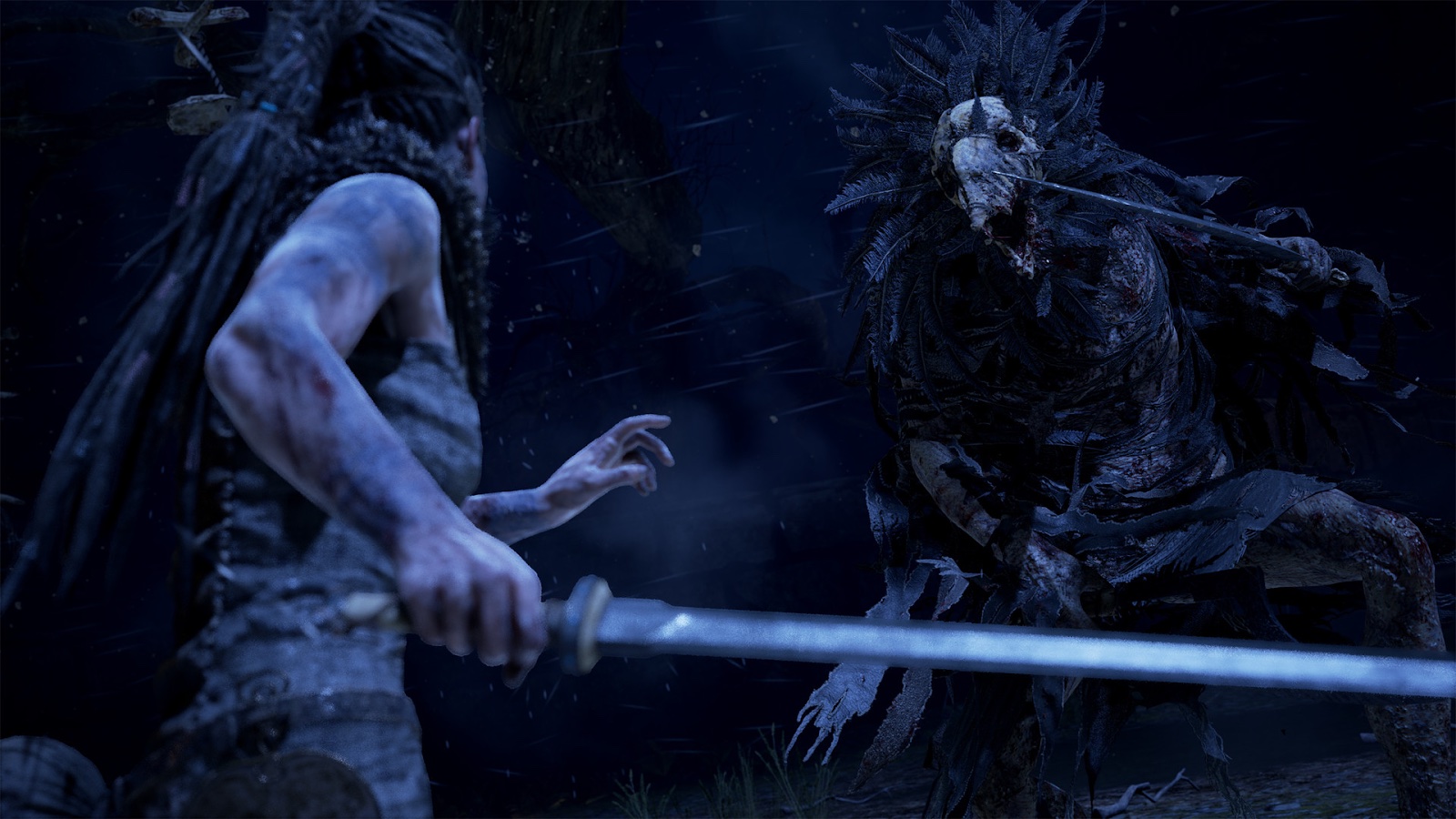 The game was developed with the help of neuroscientists and people who have experienced psychosis to add gravity to the game's story.
1. God of War (2018, PS4)
God of War (2018) Story Trailer
What would you do if you'd just killed an entire Pantheon of Gods, including one who just so happened to be your father? If you're Kratos, AKA the Ghost of Sparta, your answer was probably something like "move to an entirely different land, fall in love, have a child, and do the whole thing all over again."
Set years after the original God of War trilogy, the 2018 sequel/reimagining follows Kratos and his son, Atreus, as they journey across the realms of Yggdrasil to spread his dead wife's ashes. The story is so full of twists and turns, with appearances from a number of mythological characters -- including Thor -- that it's impossible to sum up. It was critically acclaimed for its storytelling, art direction, gameplay, and music.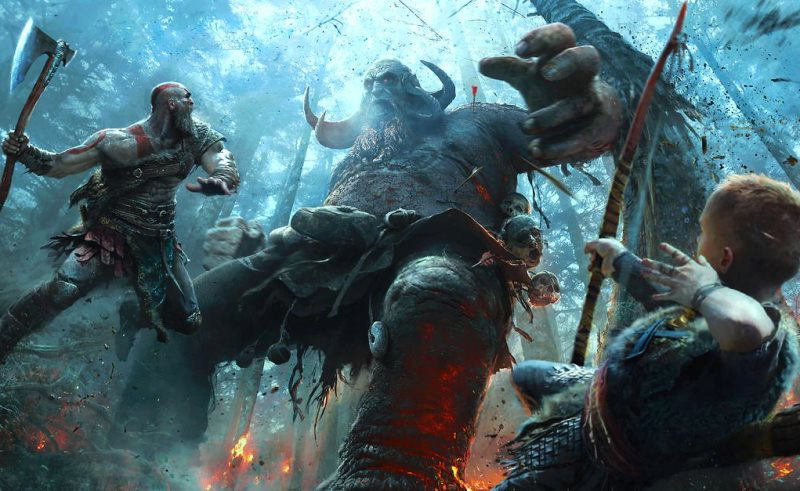 God of War is simply a game you can't pass up if you're at all interested in Vikings and Norse Mythology. 
Also Be Sure To Read:
Image Gallery