Top 3 Best Mario 7 Karts
Updated: 10 Nov 2018 9:28 am
Mario Kart 7 has up to 1,190 possible combinations to ace your race.
What Are The Best Mario 7 Karts?
As we all know, Mario Kart 7 , one of the joy accelerator racing games of 2011, has its share of amazing karts with 1,190 possible combinations. There's a total of 10 different wheels, 7 gliders, and 17 karts, each with their own adjustable stats to help feed your craving to surpass your opponents. It has a wonderful selection of 4 retro karts and as well as 13 nitro karts, but these top 3 karts will make racing as easy as doing donuts.
1. B Dasher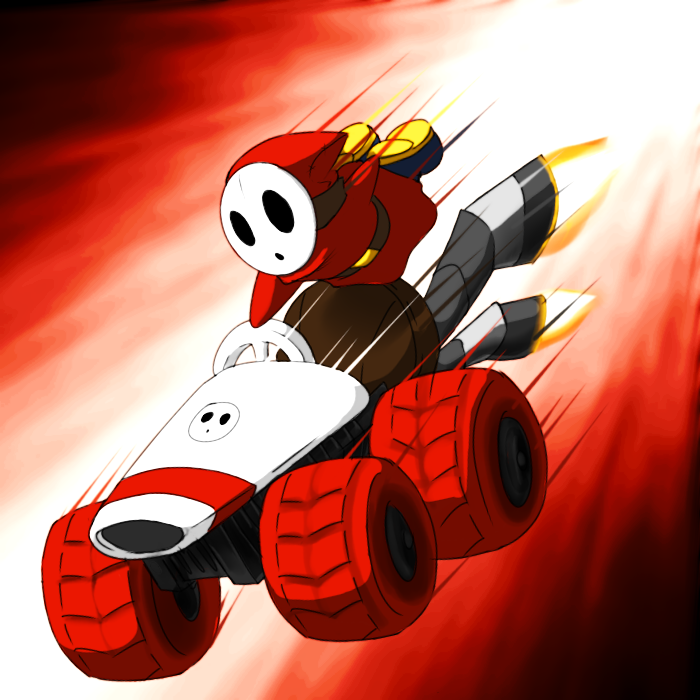 One of the fastest karts in the franchise that actually resembles a racecar called the Honda RA272.
B Dasher,which closely resembles the Honda RA 272, due to its thin and sleek design, it's also one of the most well-balanced karts in the series. Even though it's one of the heaviest karts, it's easiest to handle . This kart is  also incredibly fast on the game. If you can handle it's dangerous speed, then you'll easily run circles around the competitors.
B Dasher's  1st appearance occurred in Mario Kart DS, in 2005; it flawlessly returned in other Mario Kart games in the series, including Mario Kart 7. Unfortunately, it has a disadvantage with its acceleration and with driving off road, but on the other hand, it procures a unbelievable how amount of fast, top notch speed, and an excellent control  over its handling.
B Dasher is one of the retro karts with the slowest acceleration, that's evenly leveled  with Bolt Buggy and Blue Seven. It's also tied with Blue Seven and Bruiser when it comes to speed. Unlike most karts, due to its high level of speed, will sometimes have the tendency to drift off road or off the edges of courses.  If you pair it with the slick wheels and super glider, then you can sit back and watch your competition eat your dust.
2. Barrel Train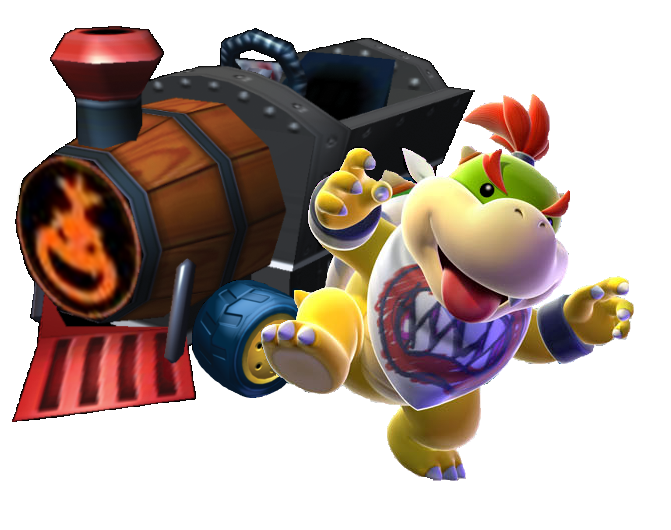 A popular kart from Mario Kart Double Dash with a few minor alterations to it's stats and appearance.
Making its way into Mario Kart 7, after its popularity in Mario Kart Double Dash, in 2003. Barrel Train had some altered features; unlike Mario Kart Double Dash, Mario Kart 7 doesn't support 2 players per kart, so the extra seat and wheels were removed. The Donkey Kong logo was also taken off, so that other players, in the game, can put there logos onto the Barrel Train.
Diddy Kong's, Barrel Train, also had some minor changes in stats. In Double Dash, the karts unique stats were specifically made for lightweight characters on the game. Due to the Barrel Trains high speed being compatible to its weight, made  it the best choice for the lightweight drivers. The kart was extremely maneuverable and had the advantage to drive off road.
Barrel Train, in Mario Kart 7, has the slowest handling and the highest mini turbo that is tied with both Koopa Clown and Bumble V. Another disadvantage with this kart is traveling through air and driving under water. Mario Kart 7's, Barrel Train, is slowest karts under water, but is one of the incredibly fast karts by land. Though, this kart has a disadvantage with its handling and drift, yet, it makes up for it with its weight, speed, and mini turbo. You'll able to pass the competition at ease.
3. Birthday Girl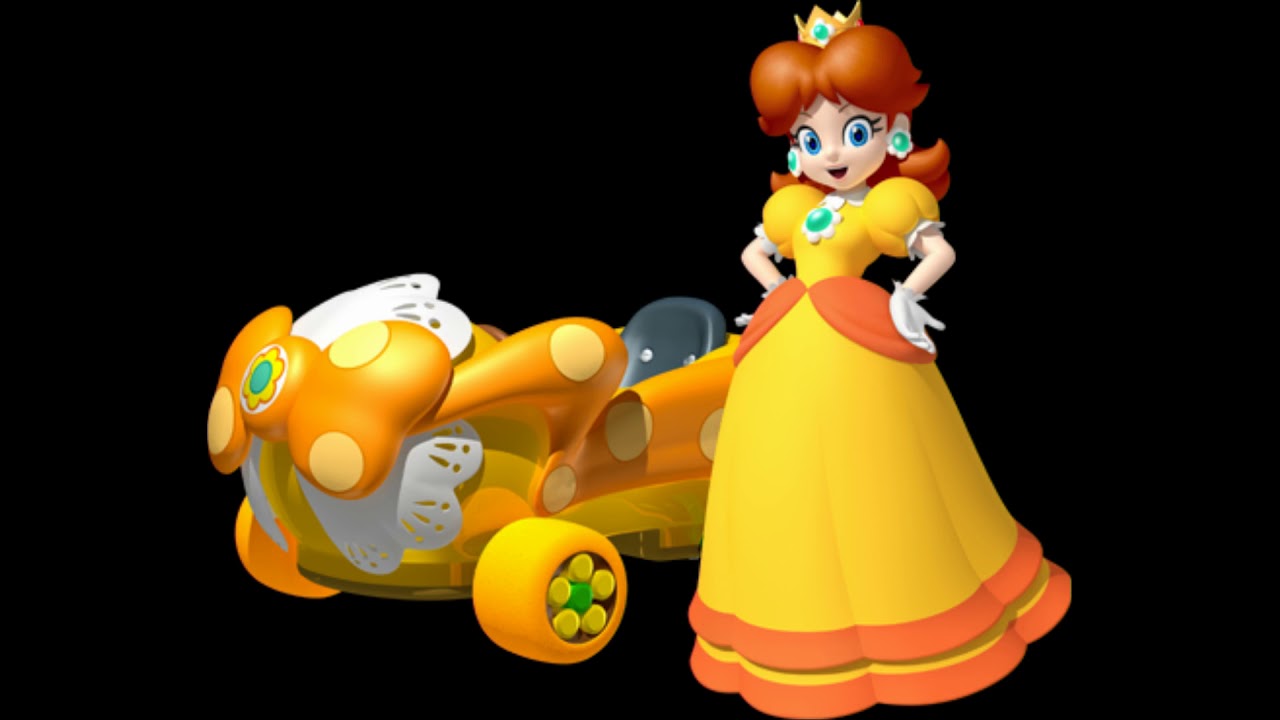 Birthday Girl changes in various colors depending on who rides it.
Birthday Girl, also known as the Royal Ribbon, is a nitro kart with a structure to look like a shoe with a giant decorative pink bow. This kart was particularly designed for female racers, but can be used by the opposite gender. Even though this kart can be driven by anyone, none of the male CPU will drive in it.
The Birthday Girl kart is owned by Peach, but is technically shared among the princesses, including Queen Honey Bee.   Depending on who you choose causes the variants to change. Unfortunately, Royal Ribbon remains pink when it comes to female mii characters.
Royal Ribbon has a great handling and acceleration, both reaching +0.5, with an outstanding  advantage in the air, underwater, and even with an incredible drift. While not as powerful or strong, as other karts, this one is uniquely suited for certain stages.
This is another well balanced vehicle in the entire game as well. The Birthday Girl kart has disadvantages to driving off road. Unfortunately it's weight, and slow speed level,  has it ranked with Tiny Tug and Cloud 9. It's stats for acceleration is tied with Bumble V and Egg 1, while the handling is equivalent to Koopa Clown and Cloud 9. This tough kart procures  average stats in all categories, but is difficult to pass.
Mario Kart 7, one of the best racing games that has quite of a remarkable selection of karts, with several different combinations to alter it's stats to make racing a breeze. B Dasher, Barrel Train, and Birthday Girl are the best out of the list of karts due to their speed, weight acceleration, handling, etc. Since these are the most well-balanced vehicles or easiest to handle it will make most courses easy to pass, depending on your combinations.
You may also be interested in:
Image Gallery