25 Best Cartoon Games Loved by Millions Worldwide
Updated: 26 May 2019 2:02 am
Cartoon games offer unique characters with interesting abilities.
More game studios are investing in high-end game engines to deliver cutting edge graphics, but there is something special about the games that take us back to our childhood. If you feel bored with the slate of games that have explosions without personality, then cartoon games are for you. Cartoon games are not just for kids, they use playful art styles to draw us into imaginative game worlds. When we aren't worried about photorealism, we open the doors to crazy physics, absurd characters, and giant carrots firing laser beams. From indie sleepers to AAA titles, cartoon games can make you feel like a kid again. Let's count down some of the best that this genre has to offer.
25. Kelvin and the Infamous Machine
Kelvin and the Infamous Machine Gameplay
Kelvin and the Infamous Machine is a charming and hilarious return to the adventure roots of PC gaming. The story follows the hapless research assistant Kelvin as he tries to prevent the space-time continuum from unraveling as his boss Dr. Edwin Lupin goes back in time to take credit for history's greatest achievements. Filled with clever gags and hand-drawn environments, this game is definitely worth the "time."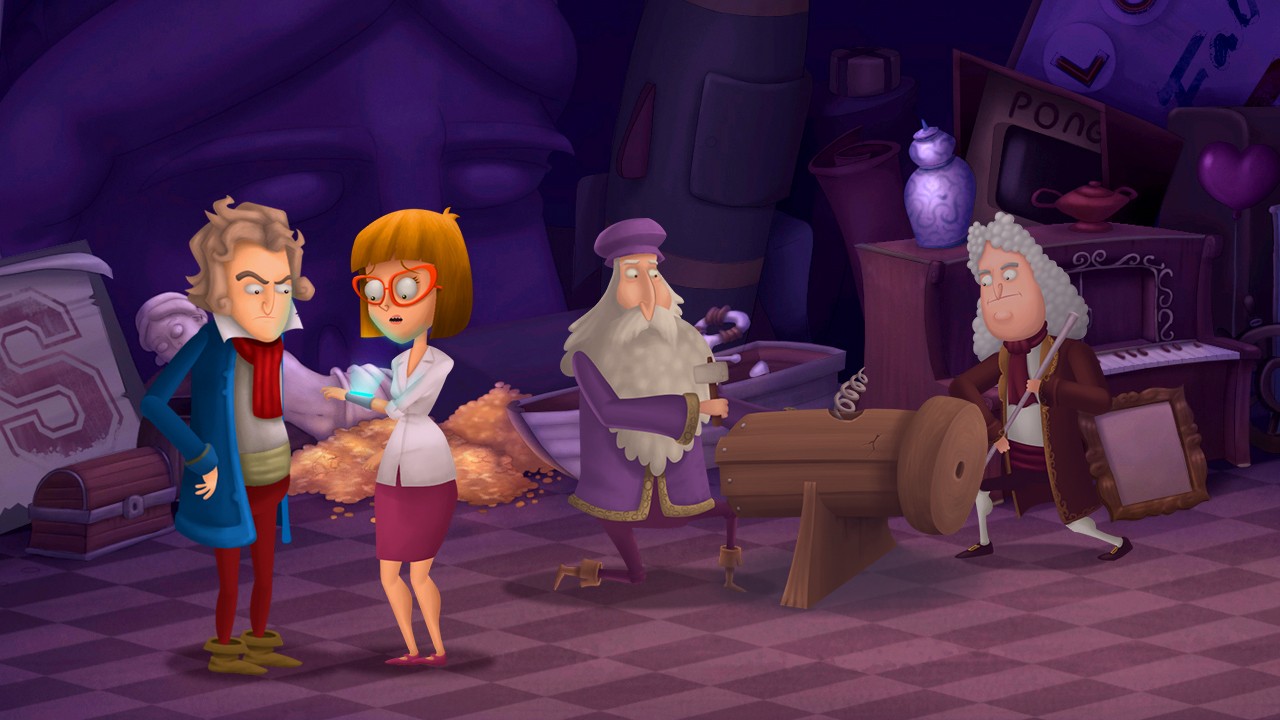 Great Minds Think Alike: Team up with Leonardo DaVinci, Beethoven, and Isaac Newton to restore the space-time continuum.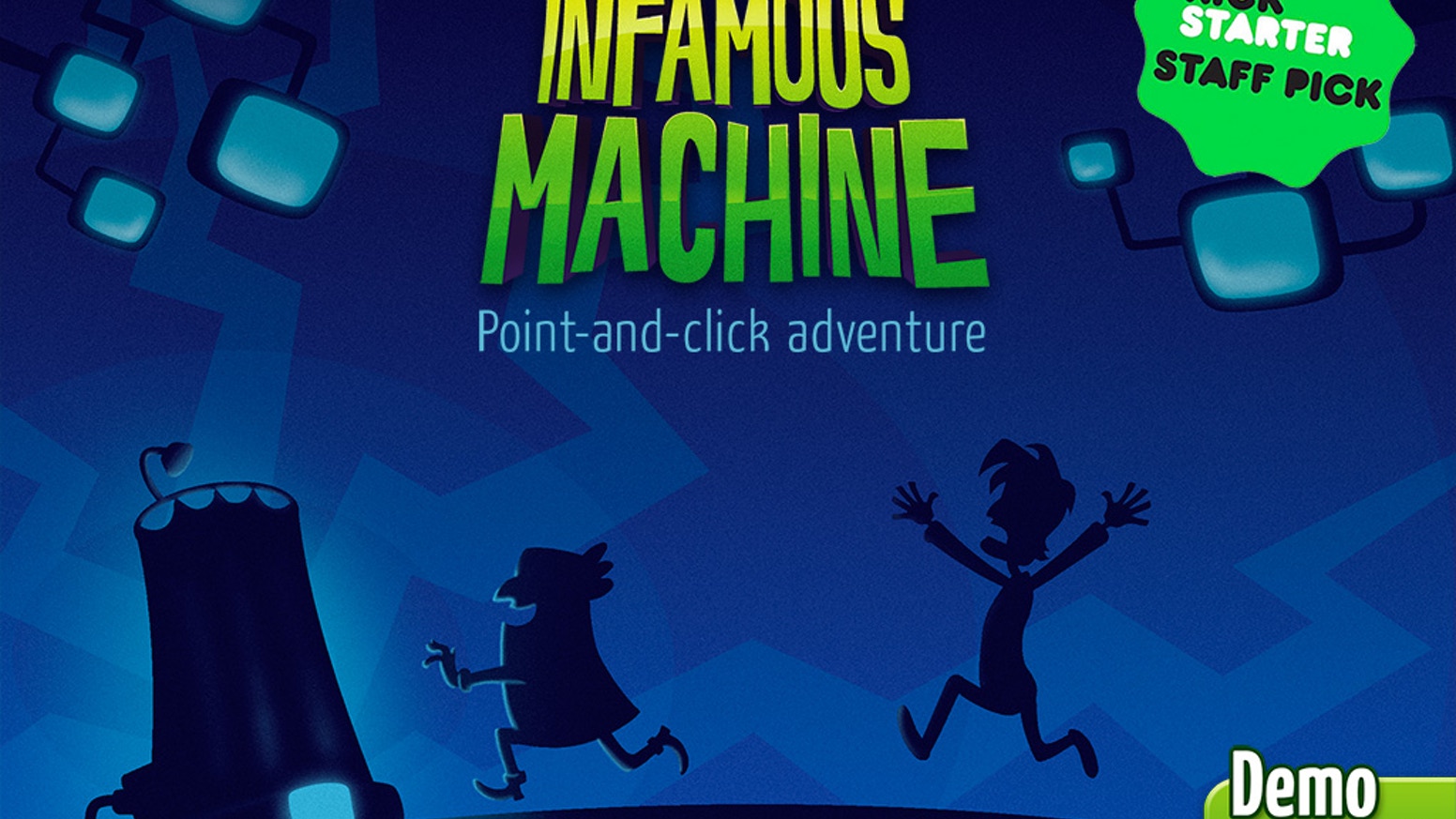 At Least You'll Be Clean: Follow Dr. Edwin Lupin through time in his time machine shaped like a shower. Rubber duckies not included.
24. Detective Grimoire
Detective Grimoire Gameplay
Solve a murder. Uncover the mysteries of the swamp. Detective Grimoire immerses you in the strange and quirky world of Boggy Bog where you are called to solve the murder of a tourist attraction owner.  Detective Grimoire'sunique detective system requires you to arrange your thoughts in order to find evidence. With puzzles and interviews, you will be tasked with sorting through the oddball citizens of Boggy Bog,  a beautifully animated swamp that makes you feel like a born gumshoe.

Penny for your Thoughts: Rearrange your thoughts to sort through the evidence and get one step closer to the killer.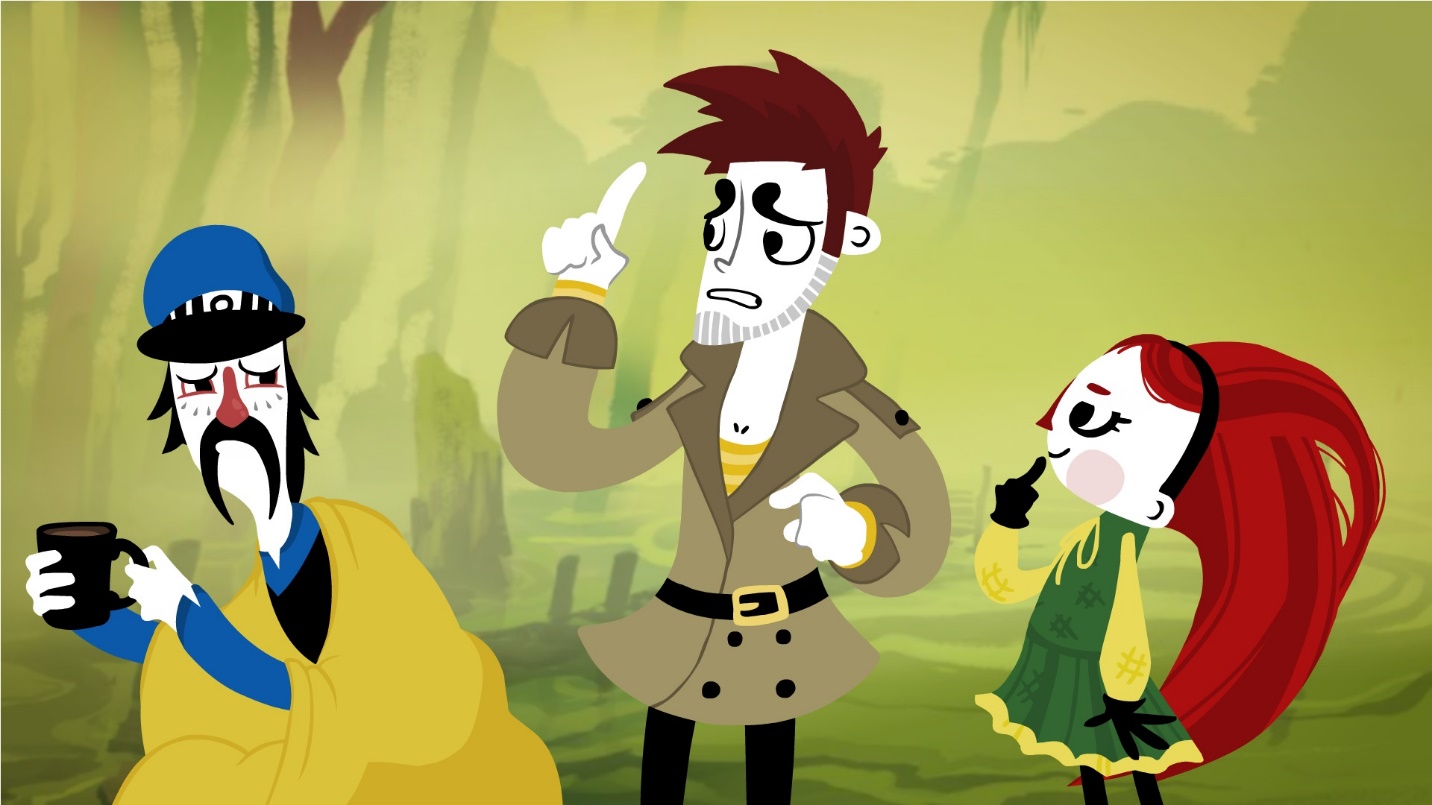 Colorful Characters: With a quirky art style, Detective Grimoire surrounds you with people full of dark secrets.
23. South Park™: The Stick of Truth™
South Park™: The Stick of Truth™ Gameplay
If there is one thing that South Park™: The Stick of Truth™ does perfectly well, it is making you feel like you are living inside of a South Park episode. The art direction and script were all meticulously worked on by show creators Matt and Trey to make sure the game had an authentic South Park feel. You play as a new kid in town and are tasked with making friends as the kids play their own version of Game of Thrones meets Lord of the Rings. The combat is turn-based and exudes that typical South Park humor. This is a great game for a few hours of laughs.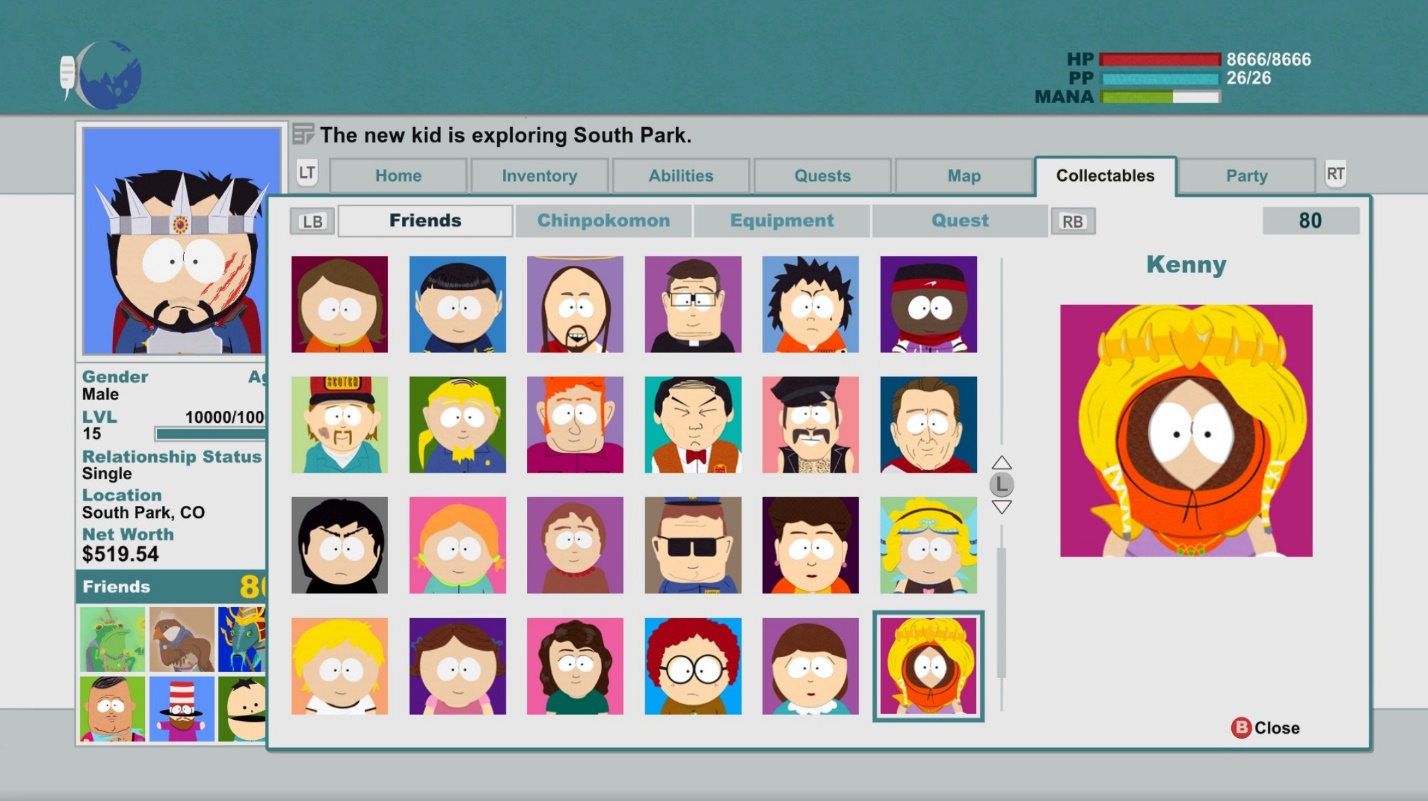 Fight Classic South Park Characters: Meet and fight characters from the entire 20 season run of South Park.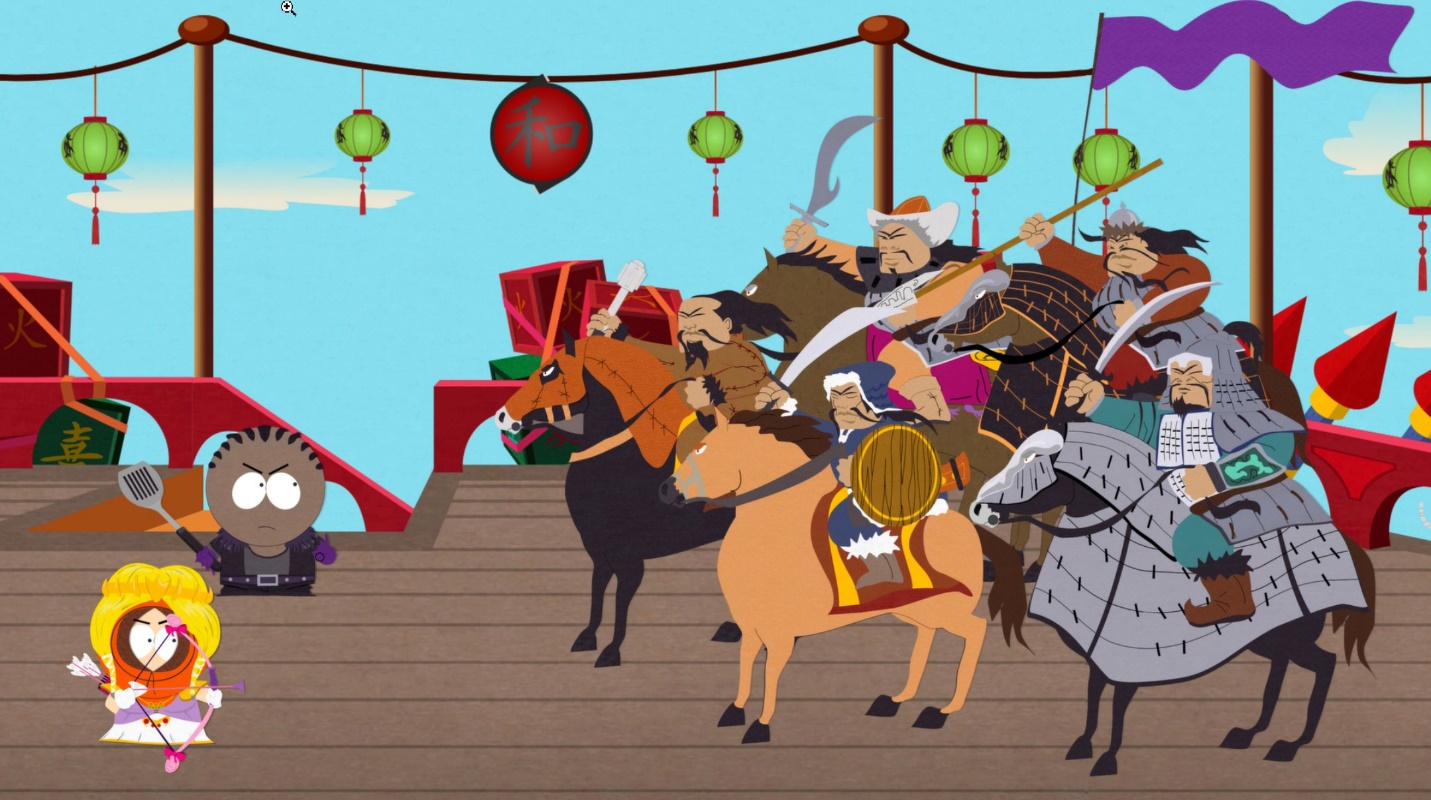 Stop Feeling Alone: Get stronger by making friends throughout town.
22. Day of the Tentacle Remastered
Day of the Tentacle Remastered Gameplay
Stop the mutated tentacle and save the world! Day of the Tentacle Remastered is the spiffed-up version of Maniac Mansion II: Day of the Tentacle, the 1993 classic from LucasArts. This point-and-click adventure game has you exploring an evil scientist's mansion, traveling through time, and thwarting the plans of a talking purple tentacle. The remastered version has been scrubbed clean with updated artwork, soundtrack, and commentary with the original game's creators including Tim Schafer.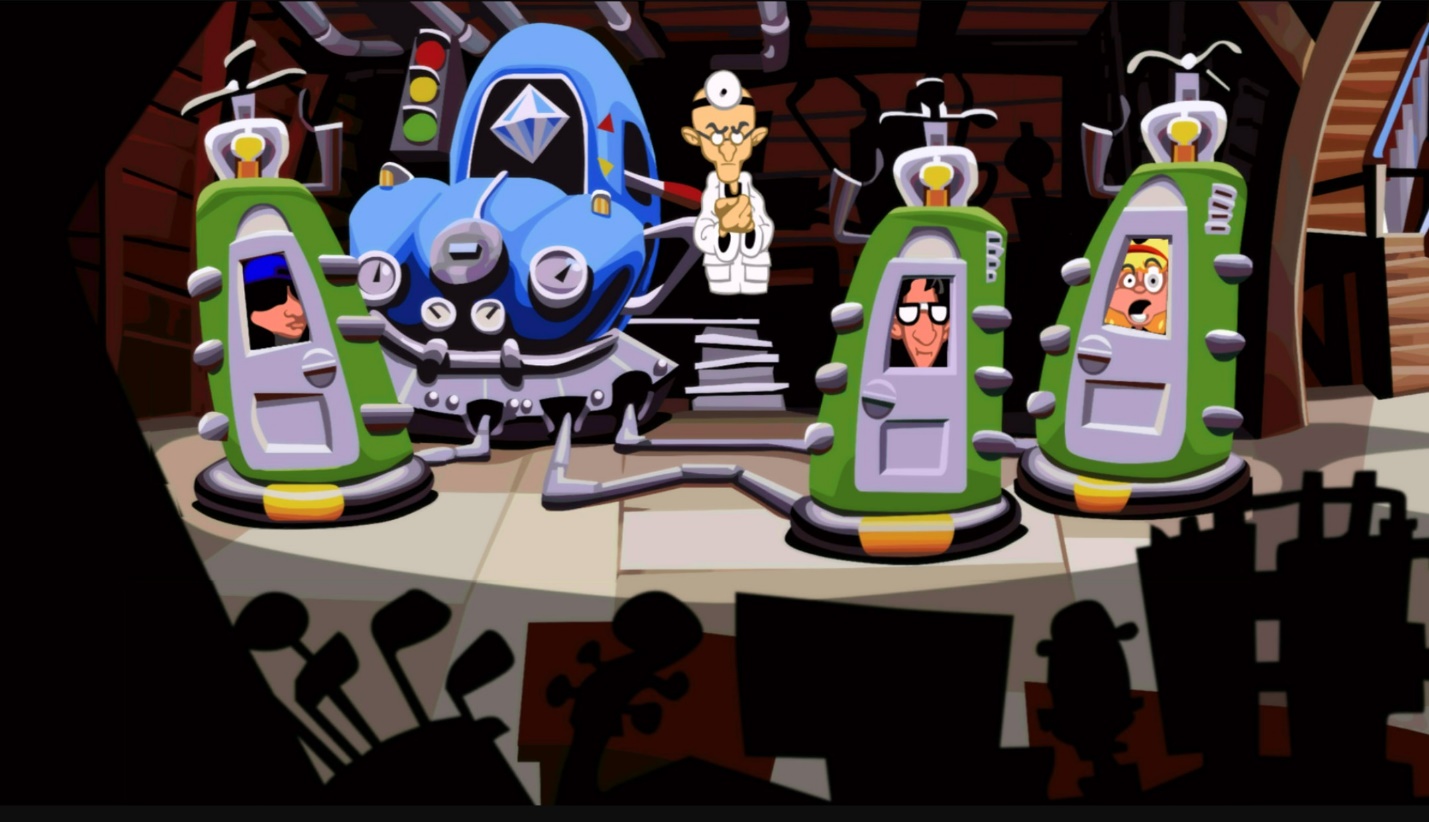 Weird Science: Try to avoid the crazy experiments of an evil scientist.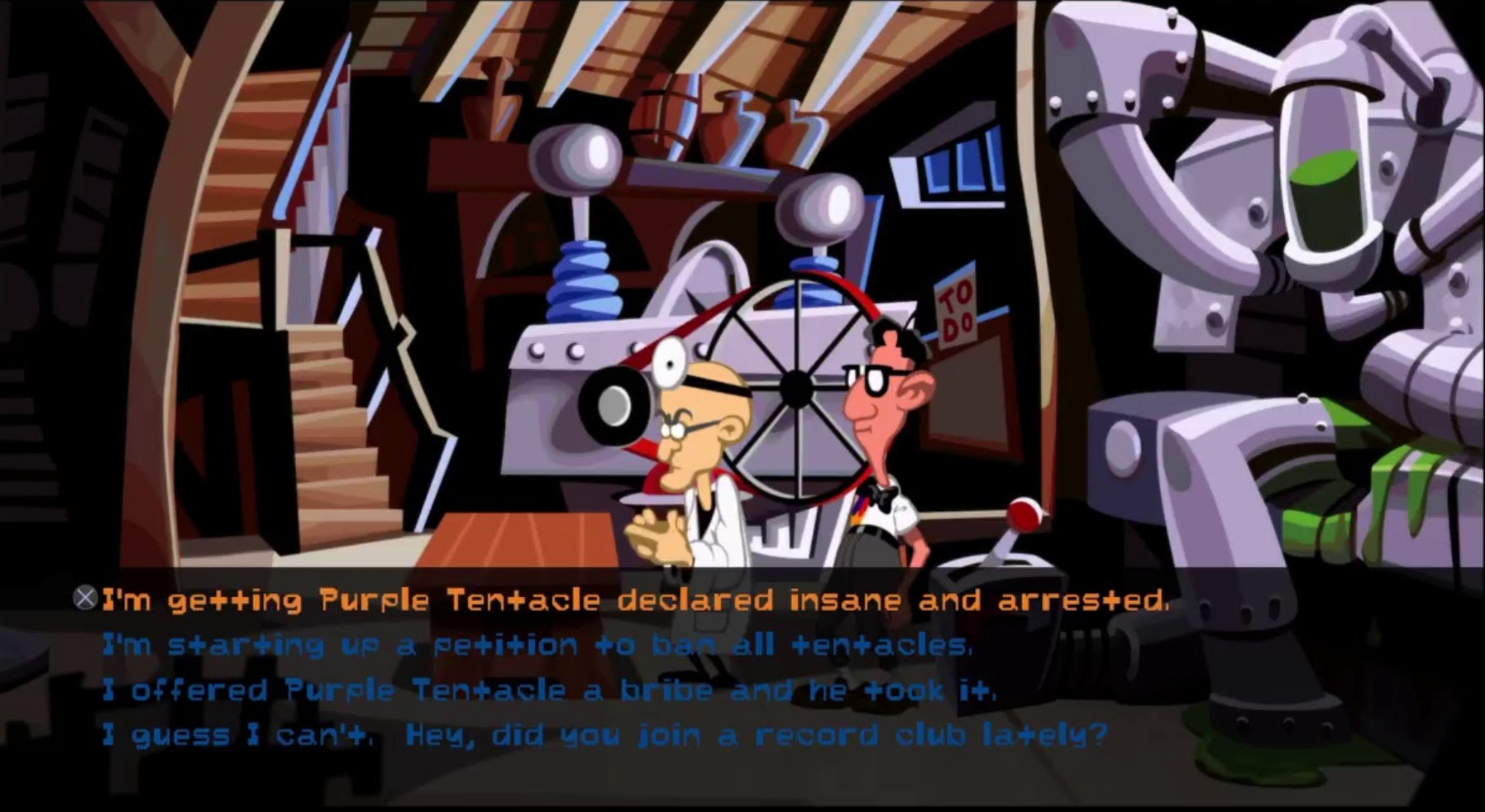 That'll Work: Try a variety of wacky plans to save the day in this loony adventure.
21. The Curse of Monkey Island 1997
The Curse of Monkey Island 1997 Gameplay
Avast! Yarrr! Other pirate slang! The Curse of Monkey Island is the third in the classic Monkey Island series of adventure games. You play as Guybrush Threepwood as he attempts to lift a curse on stolen treasure. Along the way, you will meet zany characters in a world that is filled with puzzles and secrets. The game is beautifully animated and represents the best of LucasArts in their heyday.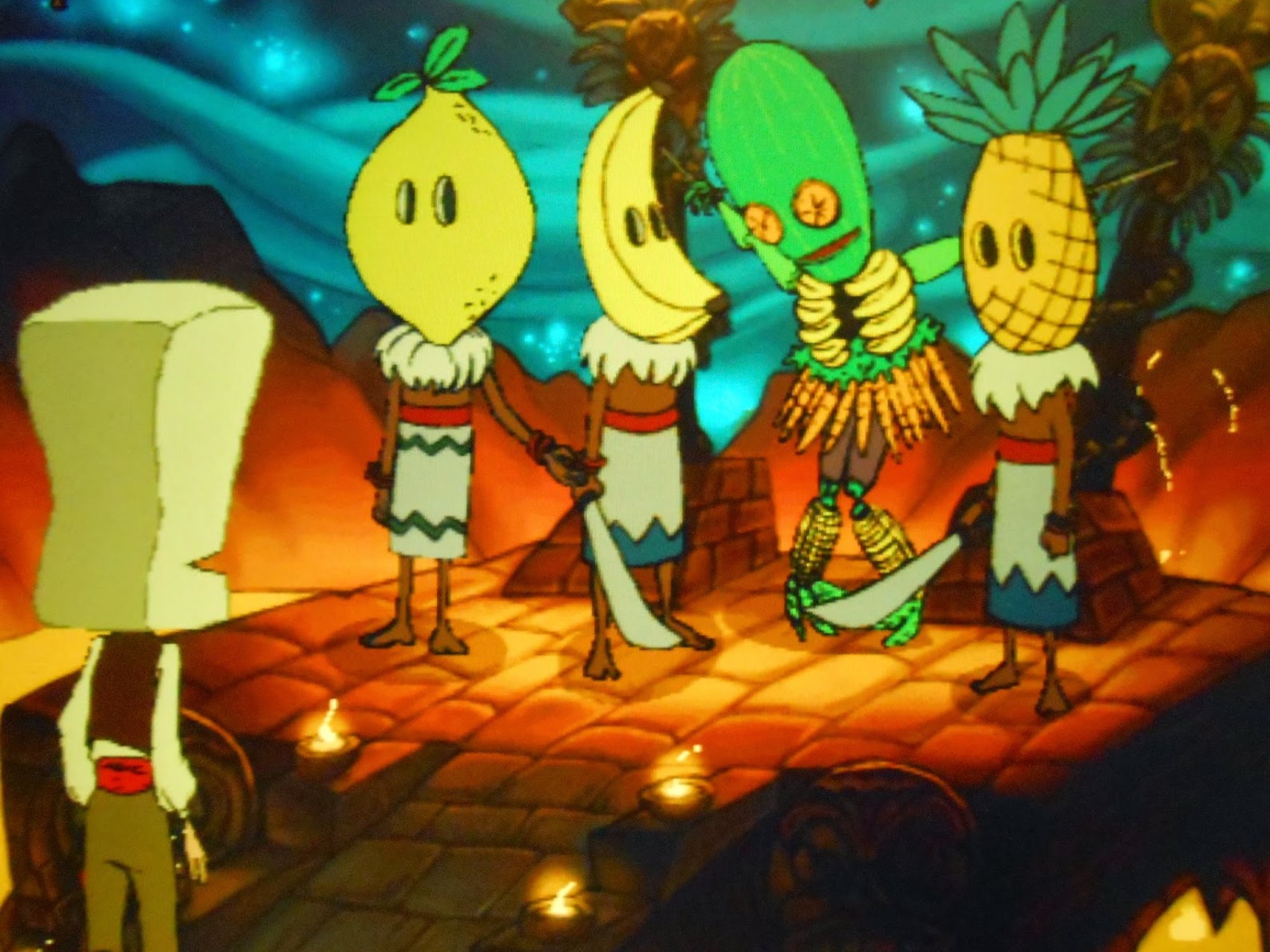 Island Life: From pirates to witch doctors to native tribes, finding someone to trust is gonna be tough.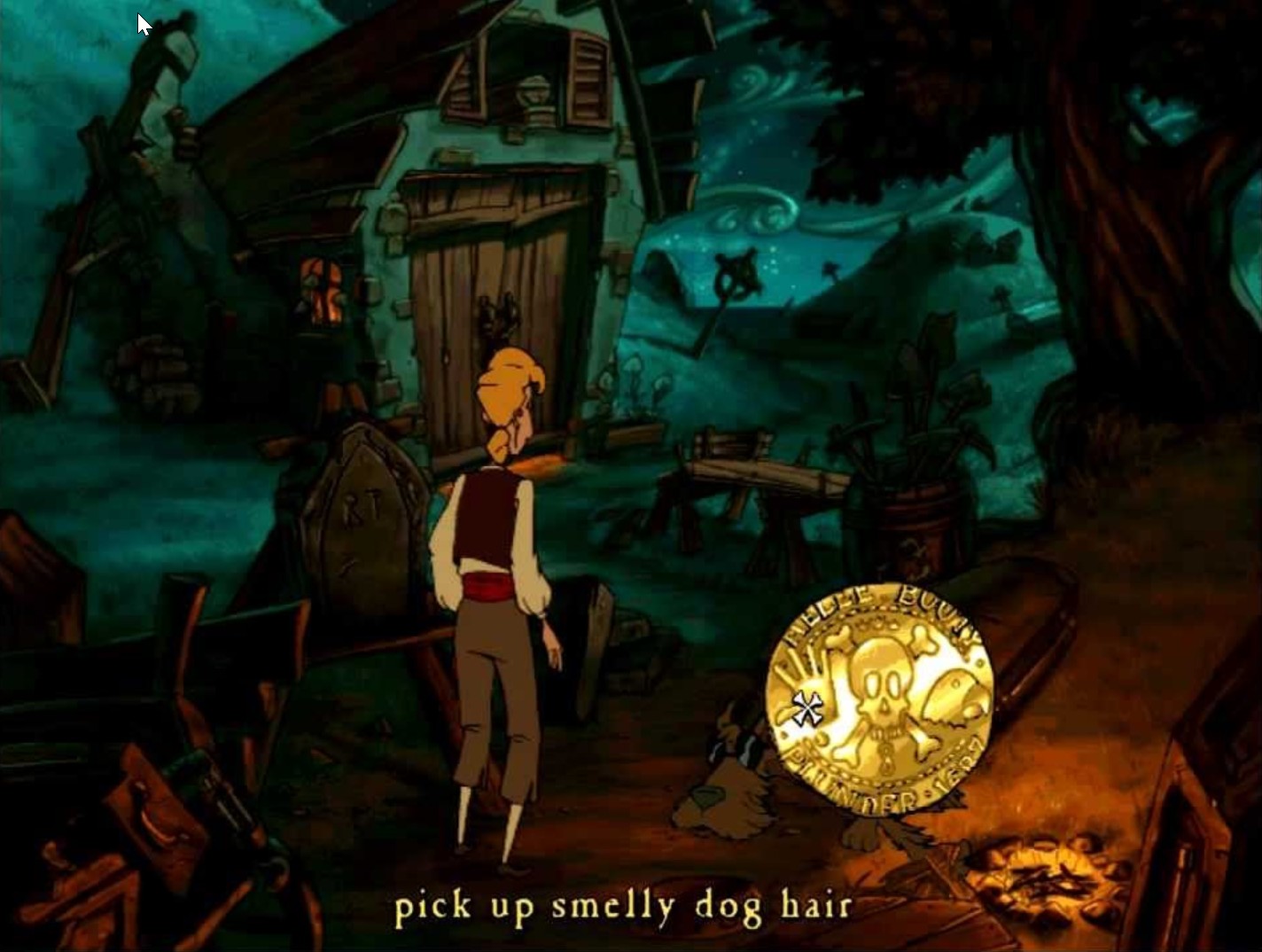 Pieces of Eight: Scour the environment for clues.
20. Grim Fandango Remastered
Grim Fandango Remastered Gameplay
Have you ever wondered what the Grim Reaper does in his spare time? Grim Fandango Remastered is a morbidly funny game that takes you on a detective noir adventure with Manny Calvera, travel agent for the land of the dead. The game uses revolutionary tank controls in a thrilling game that lets you fully explore the land of the dead. The soundtrack is one of the highlights, mixing noir jazz with Latin style. Untangle the mysteries of the undead as you meet a hilarious cast of characters.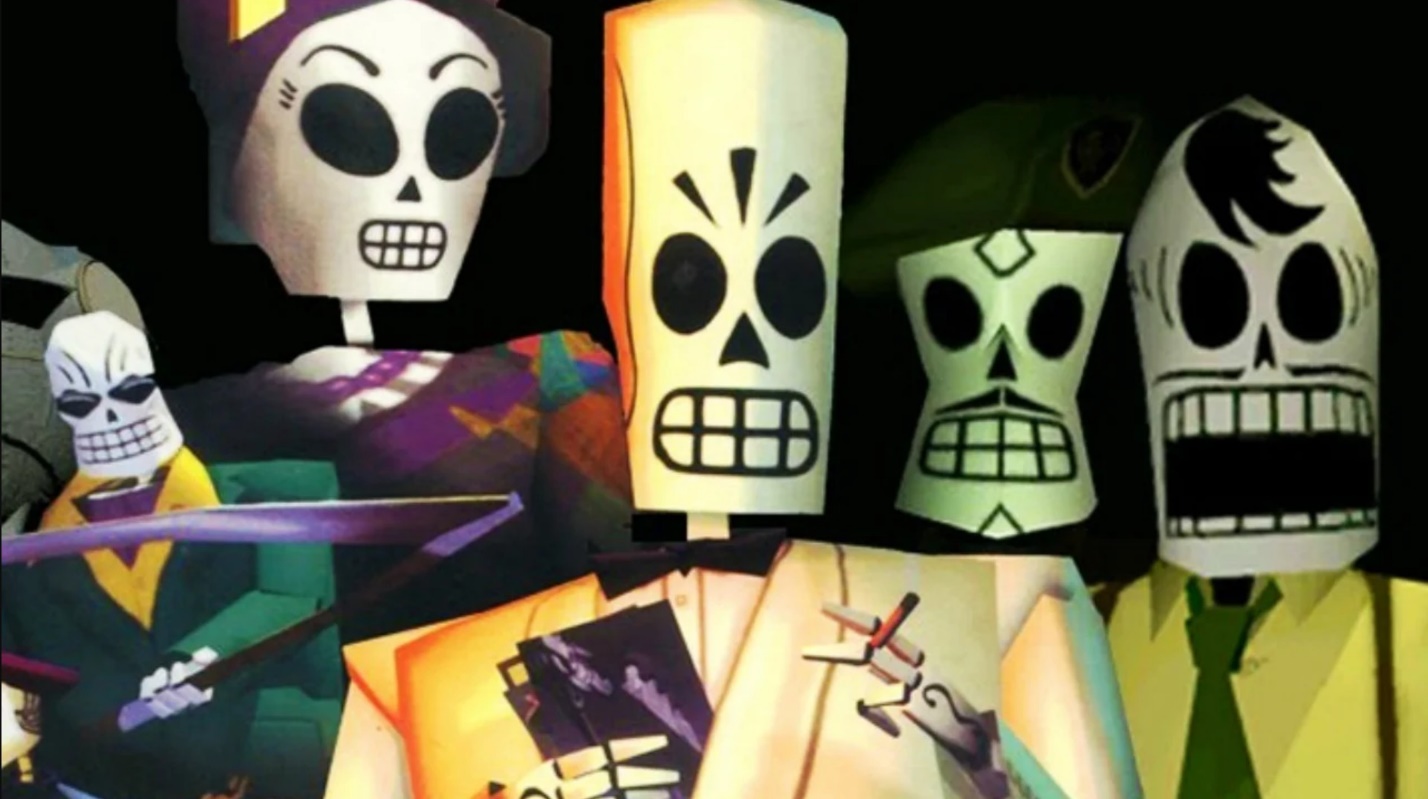 Say Cheese: Just because you can see their teeth, doesn't mean everyone is having a good time in the land of the dead.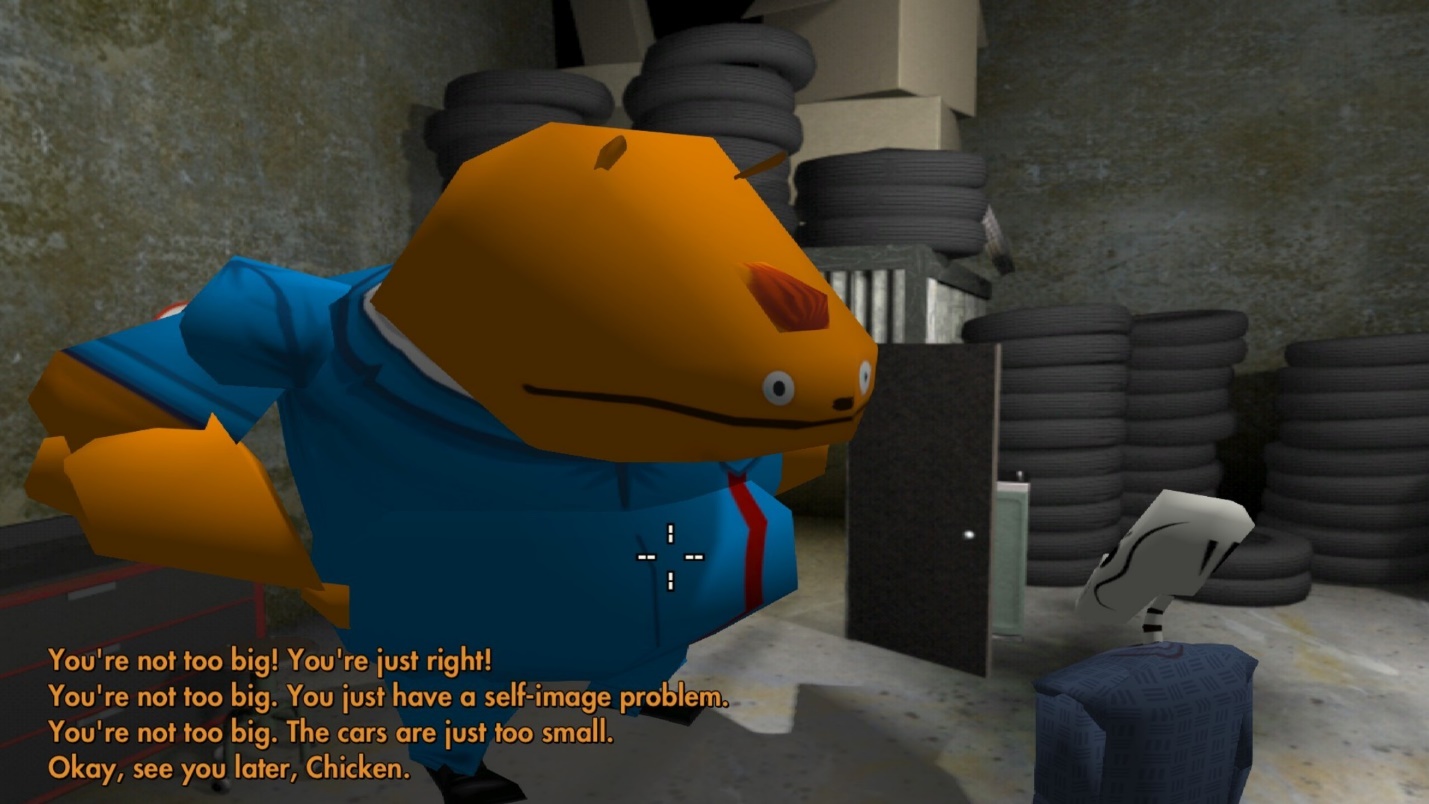 Customer Service: Working as a travel agent is harder than it's cracked up to be.
19. 3 Minutes to Midnight
3 Minutes to Midnight Gameplay
Explosions in the desert and doomsday conspiracies are just the start in 3 Minutes to Midnight. Betty has forgotten who she is and how she's tied to the end of the world! 3 Minutes to Midnight features classic point-and-click gameplay inspired by the best of LucasArts. Its gorgeous art style takes full advantage of digital painting. 3 Minutes to Midnight promises to be the adventure game we've been waiting for since Sam and Max.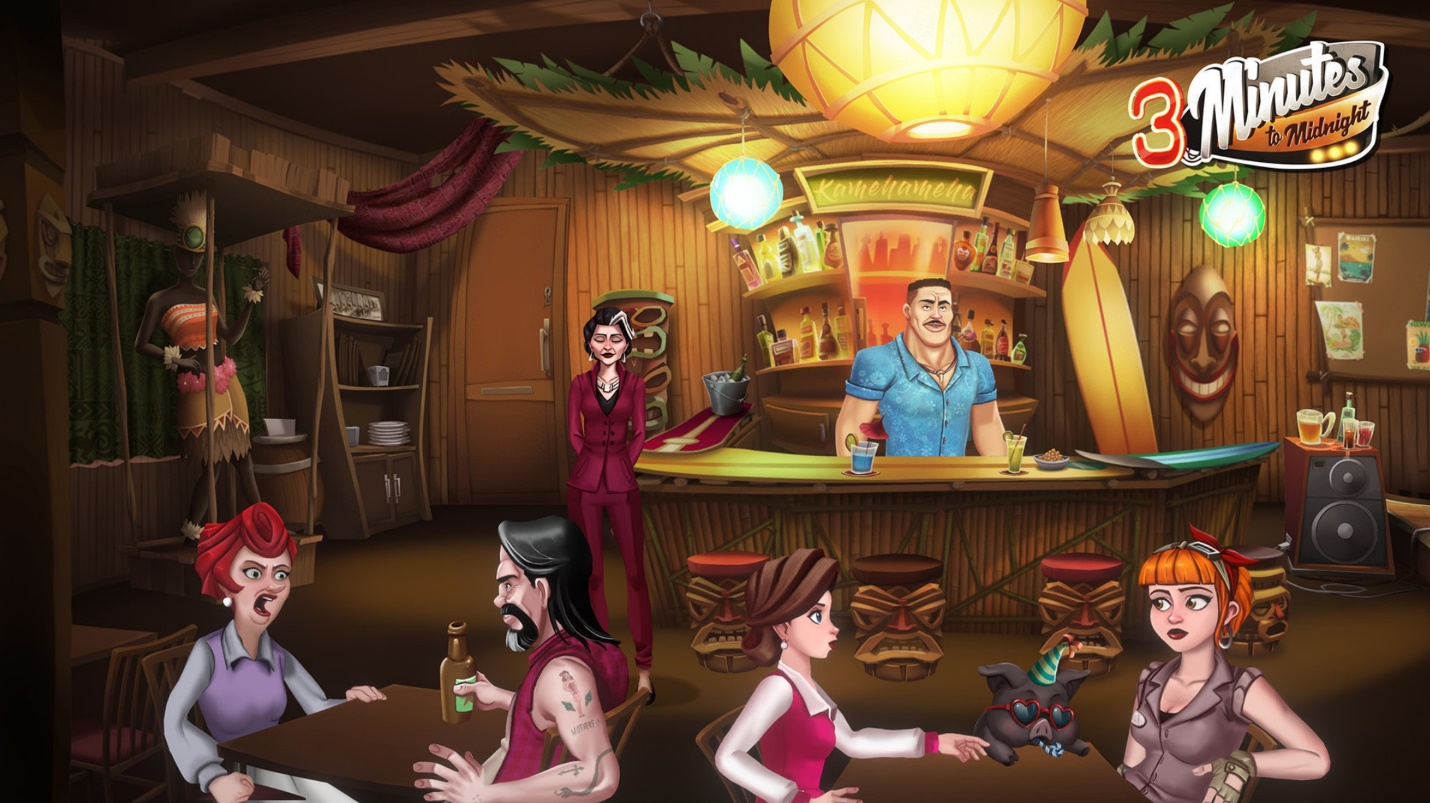 Lively Patrons: Learning more about the residents will be the key to survival.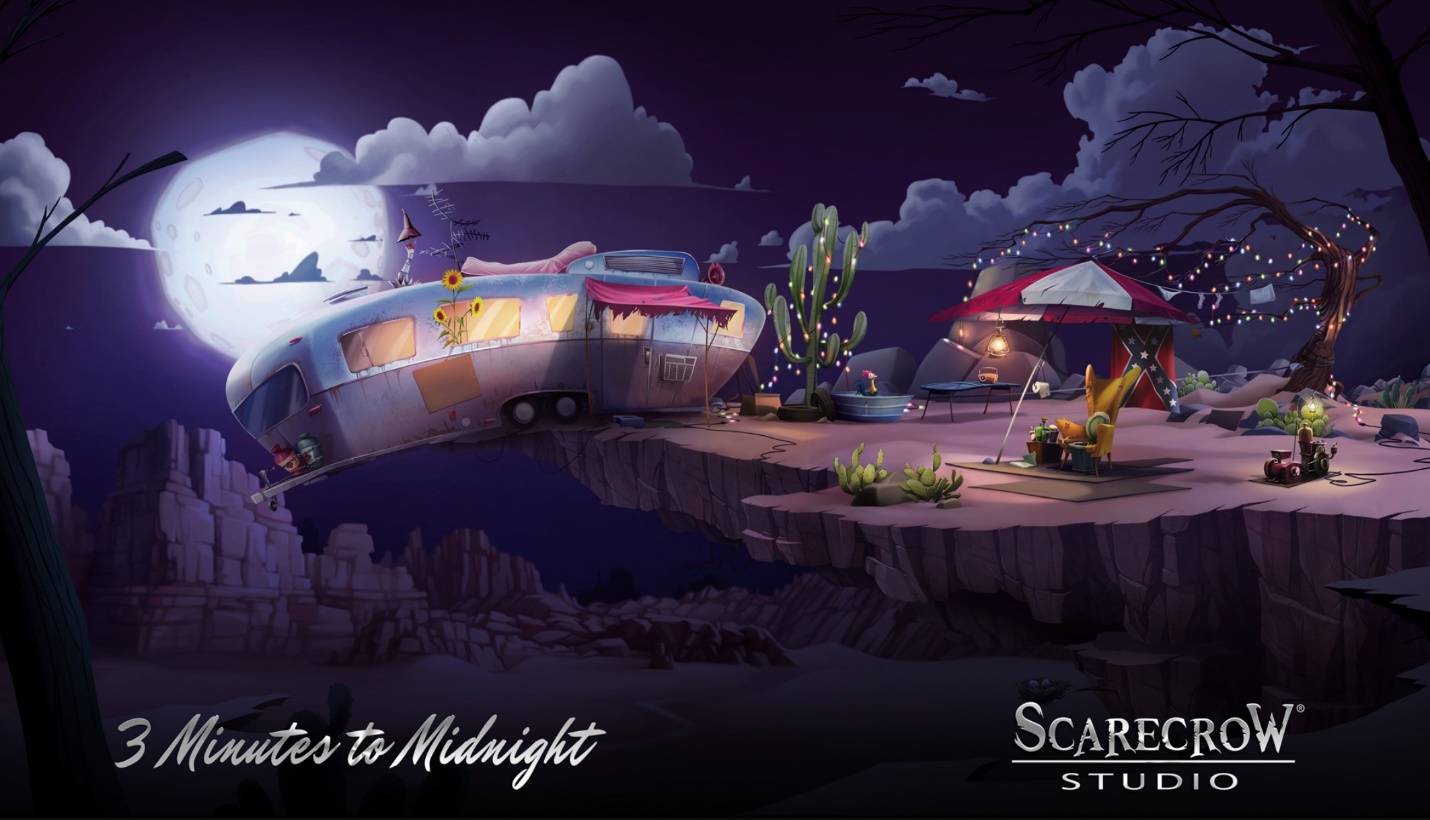 Rustic Themes: 3 Minutes to Midnight has a visual identity all its own.
18. The Zwuggels - A Beach Holiday Adventure for Kids
The Zwuggels - A Beach Holiday Adventure for Kids Gameplay
Be warned: if you start playing The Zwuggles – A Beach Holiday Adventure for Kids with your kids in hopes of helping them with their puzzle solving skills, you might end up playing the entire game by yourself. The classic art style and comforting music make for a hypnotic feeling of warmth and nostalgia. This is not a game intended for adults, but that hasn't stopped me from being taken in by the simple presentation. Everyone needs a beach holiday every now and then.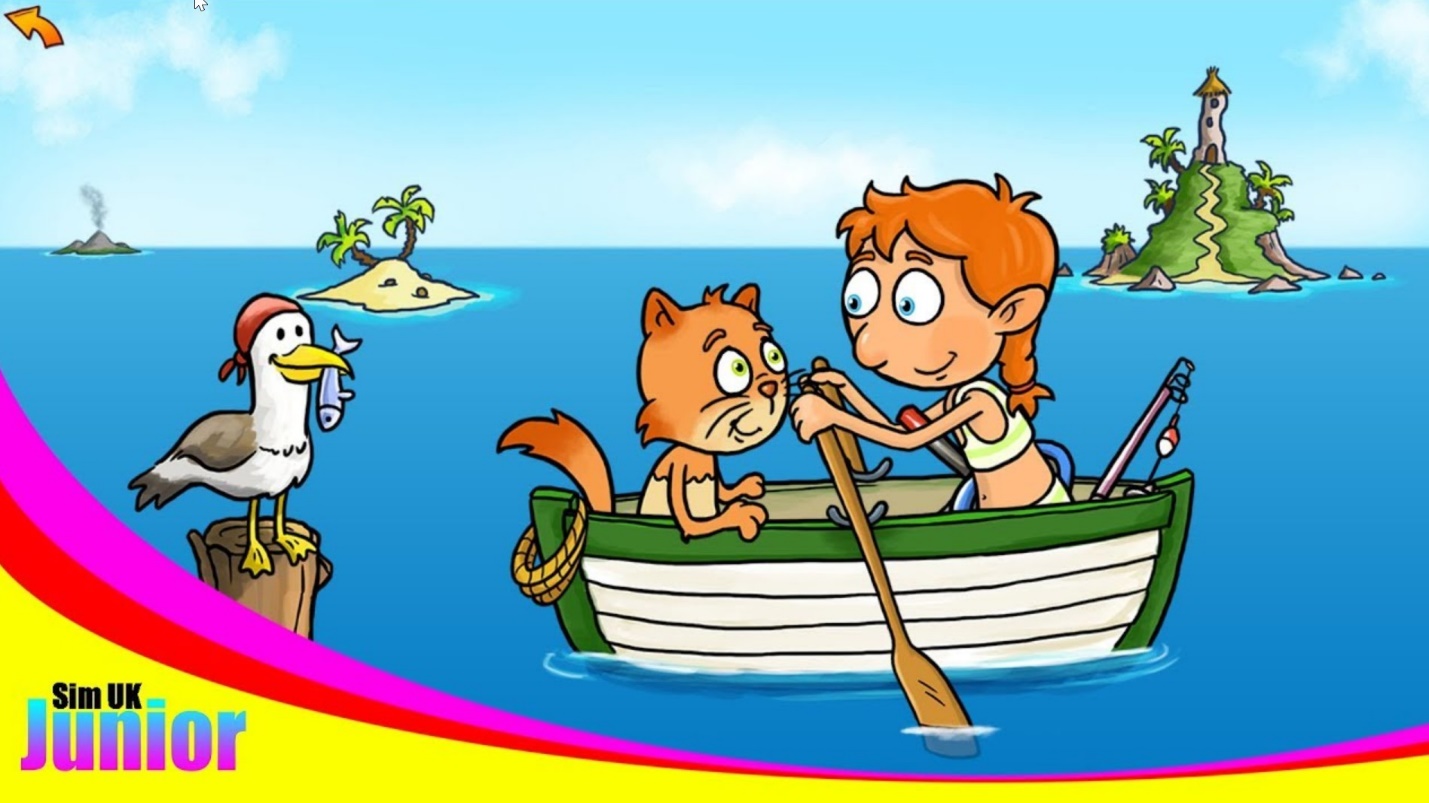 Three Hour Tour: Explore the small islands that make up the area.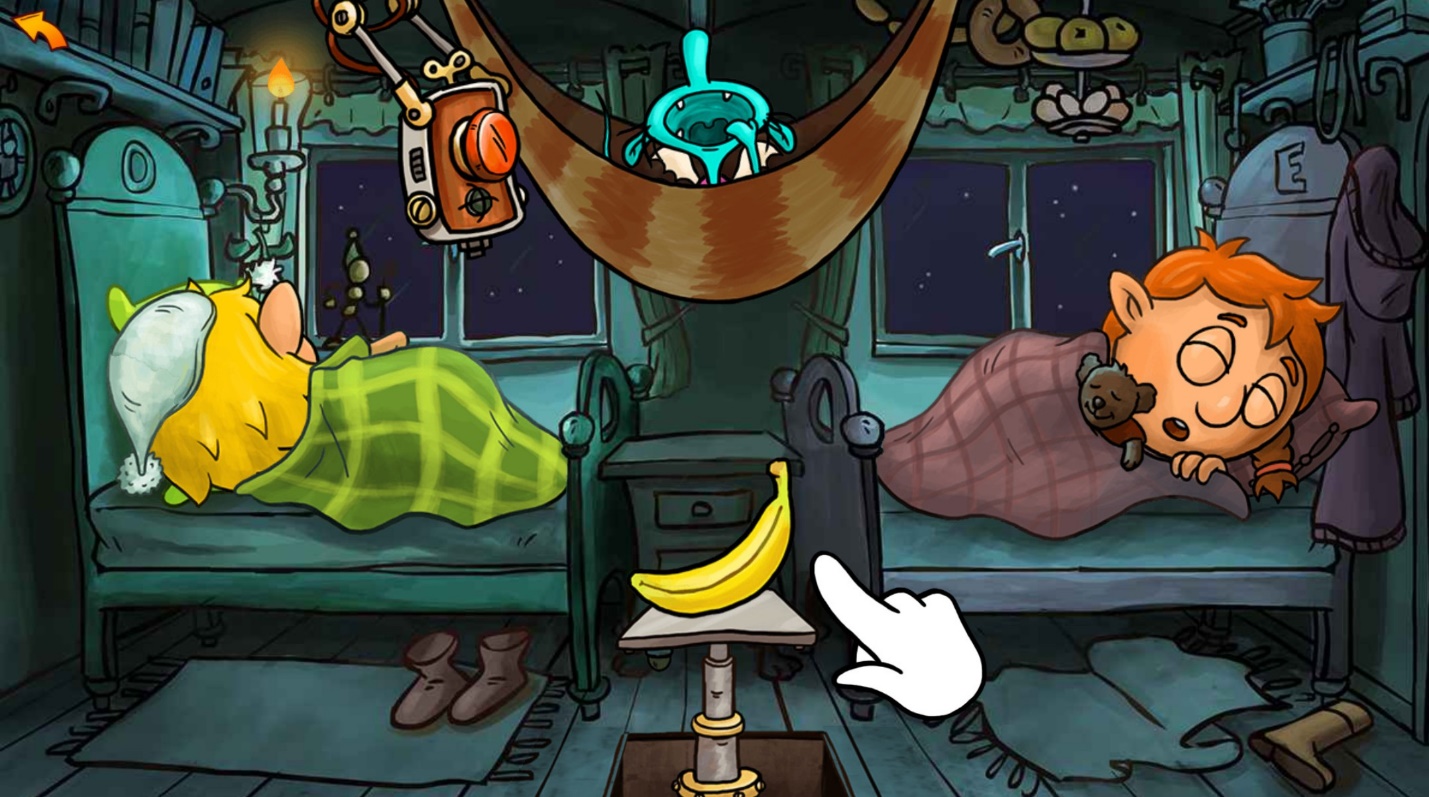 I Spy: find hidden objects to solve puzzles throughout the world.
17. A Hat in Time
A Hat in Time Gameplay
They say the hat makes the man, and this is definitely true in A Hat in Time. You play as an adorable little girl in a top hat traveling through space. I don't know how you could ask for more than that. This 3D platformer takes you to unique and beautiful cartoon locations and tasks you with finding the timepieces necessary to fuel your ship. Along the way, you will upgrade and find new hats that give you special powers and open up new areas to explore.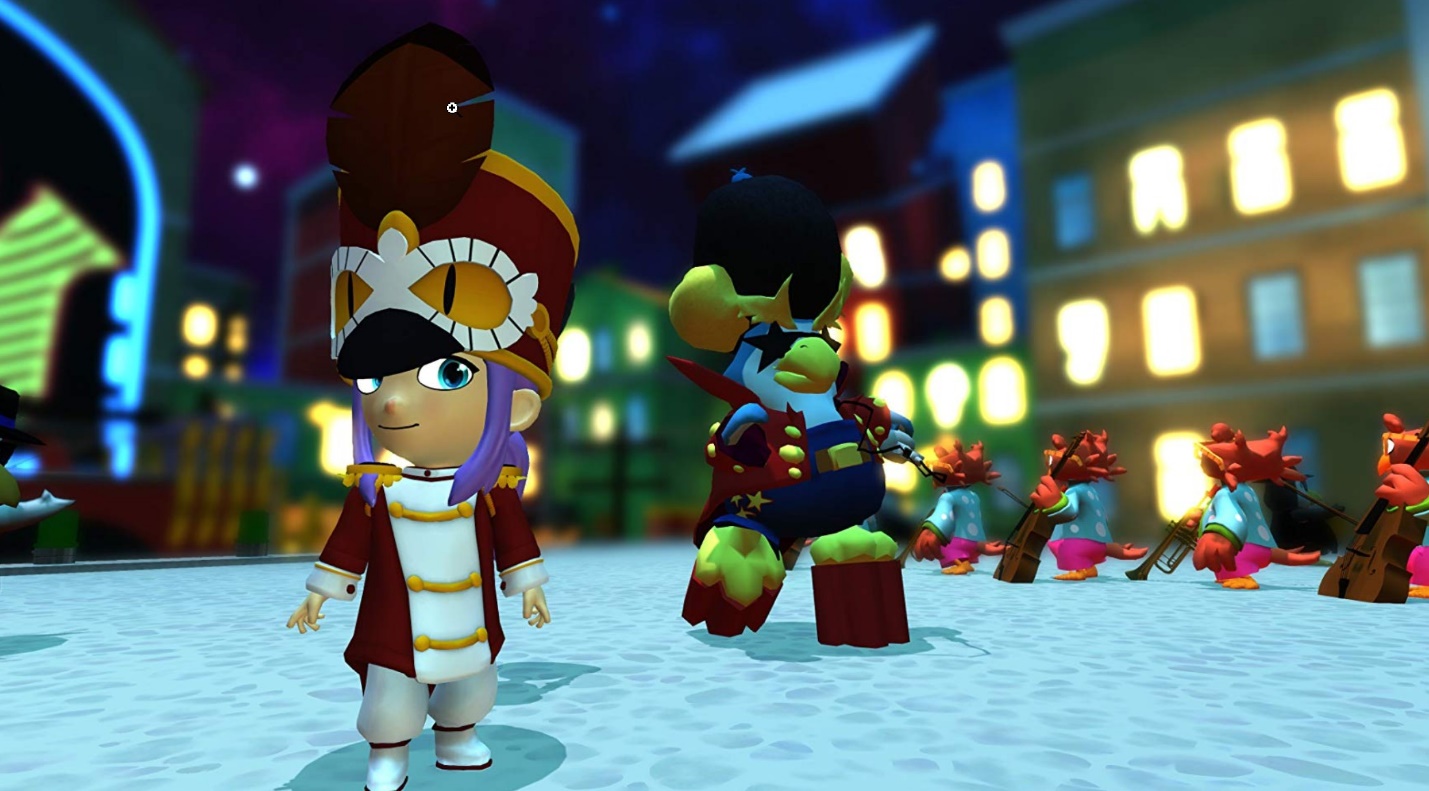 Dressed for Success: Each hat you find will give you unique abilities.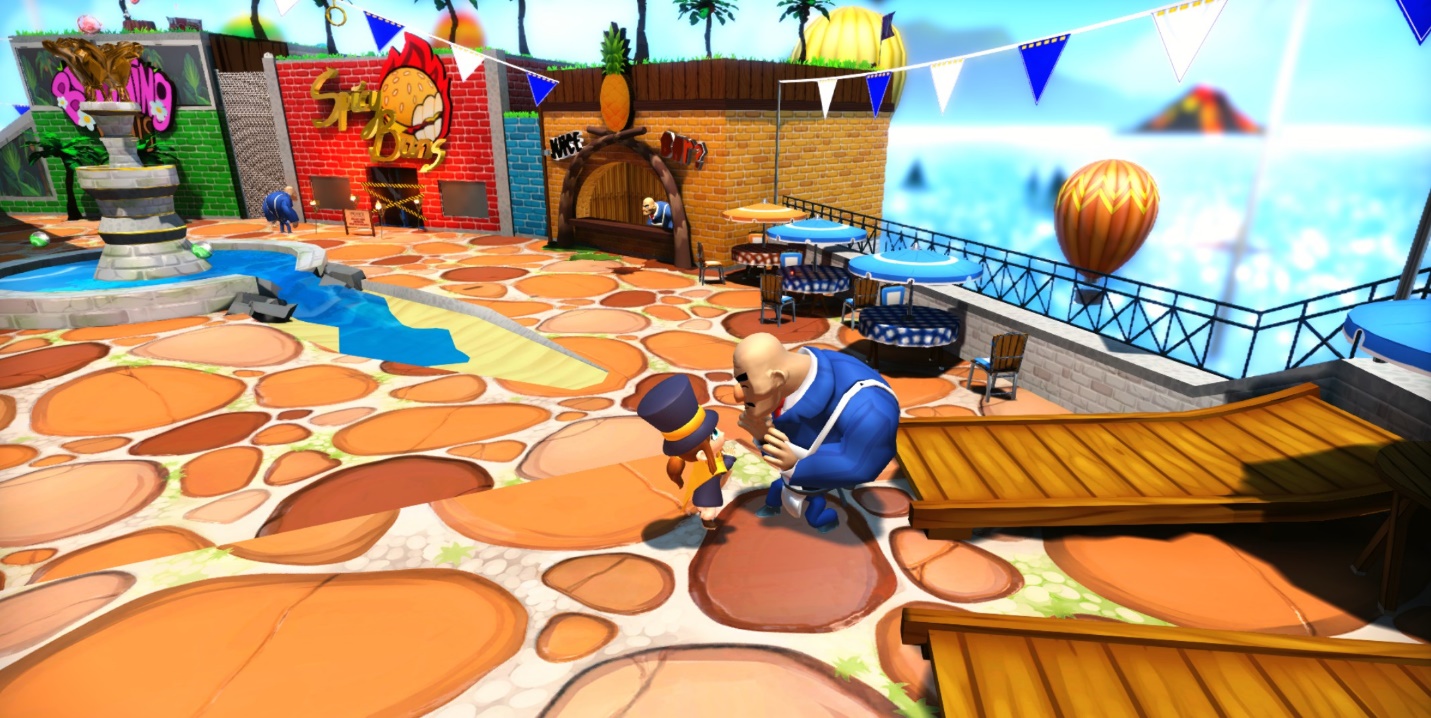 Window Shopping: Search the world for the Time Pieces to fuel your ship.
16. The Mystery Of Woolley Mountain
The Mystery Of Woolley Mountain Gameplay
The Mystery Of Woolley Mountain is a point-and-click adventure game that teams you up with an eccentric group of time-traveling audio scientists. The art style's unique charm invites you into this otherworldly adventure. Help save kids that have been kidnapped and taken to the mysterious Woolley Mountain and meet witches, confused automatons, and strange beasts. This game is the result of a very successful Kickstarter campaign and promises to bring its own spin to the genre.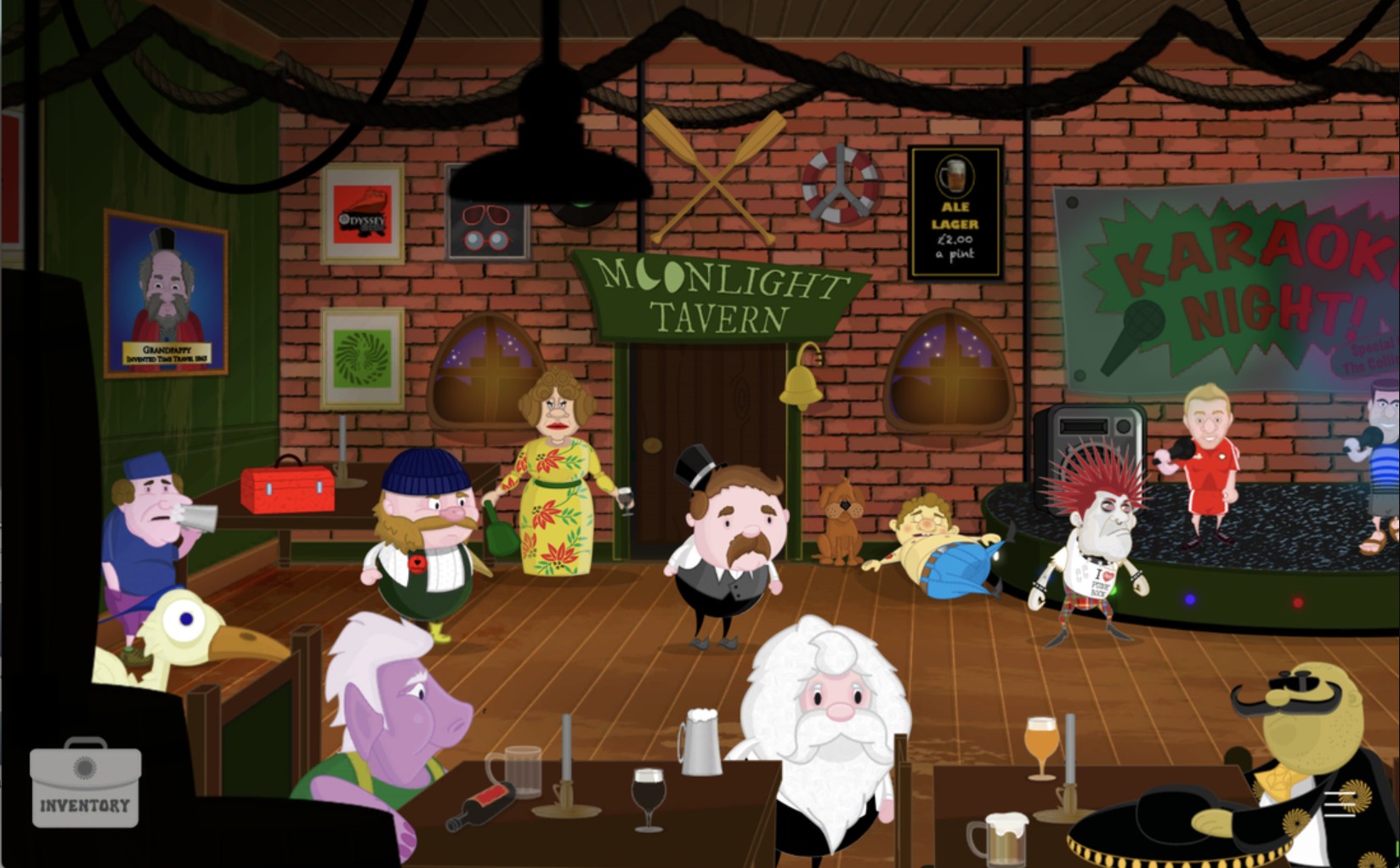 Sounds Like Science: Use music to solve the mysteries and find those kids.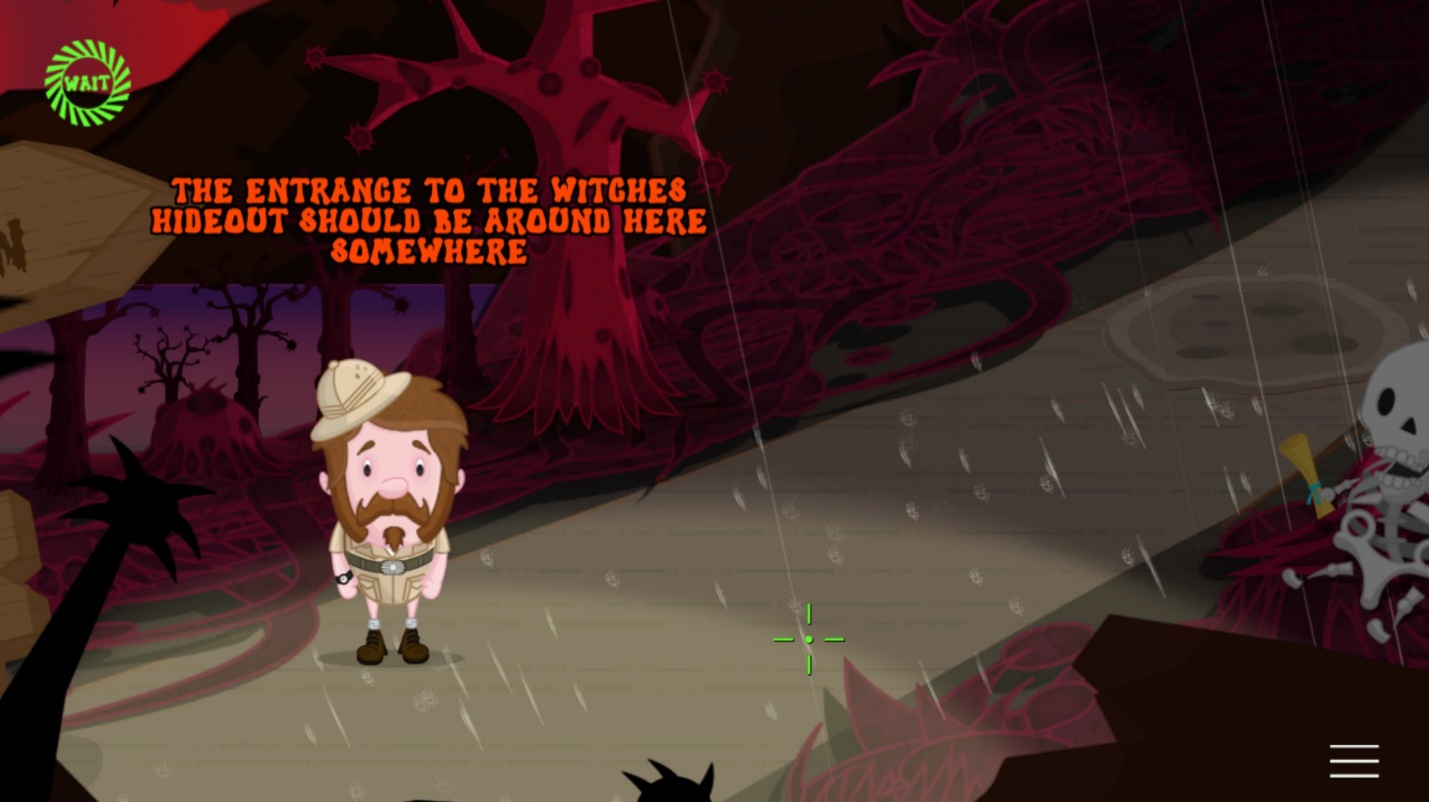 Climb Every Mountain: Clues can be anywhere so be sure to look carefully.
15. Ooblets
Ooblets Gameplay
Ooblets is equal parts Harvest Moon, Pokemon, and Animal Crossing. You start in a small town with a run-down farm and build it to be the very best. You improve your farm and train Ooblets that you meet in the wild to get them ready for dance battles with other trainers. The cartoonish graphics make the great variety of Ooblets stand out and have a pleasant vibe as you explore your town. Kick back and dance your cares away with this truly original title.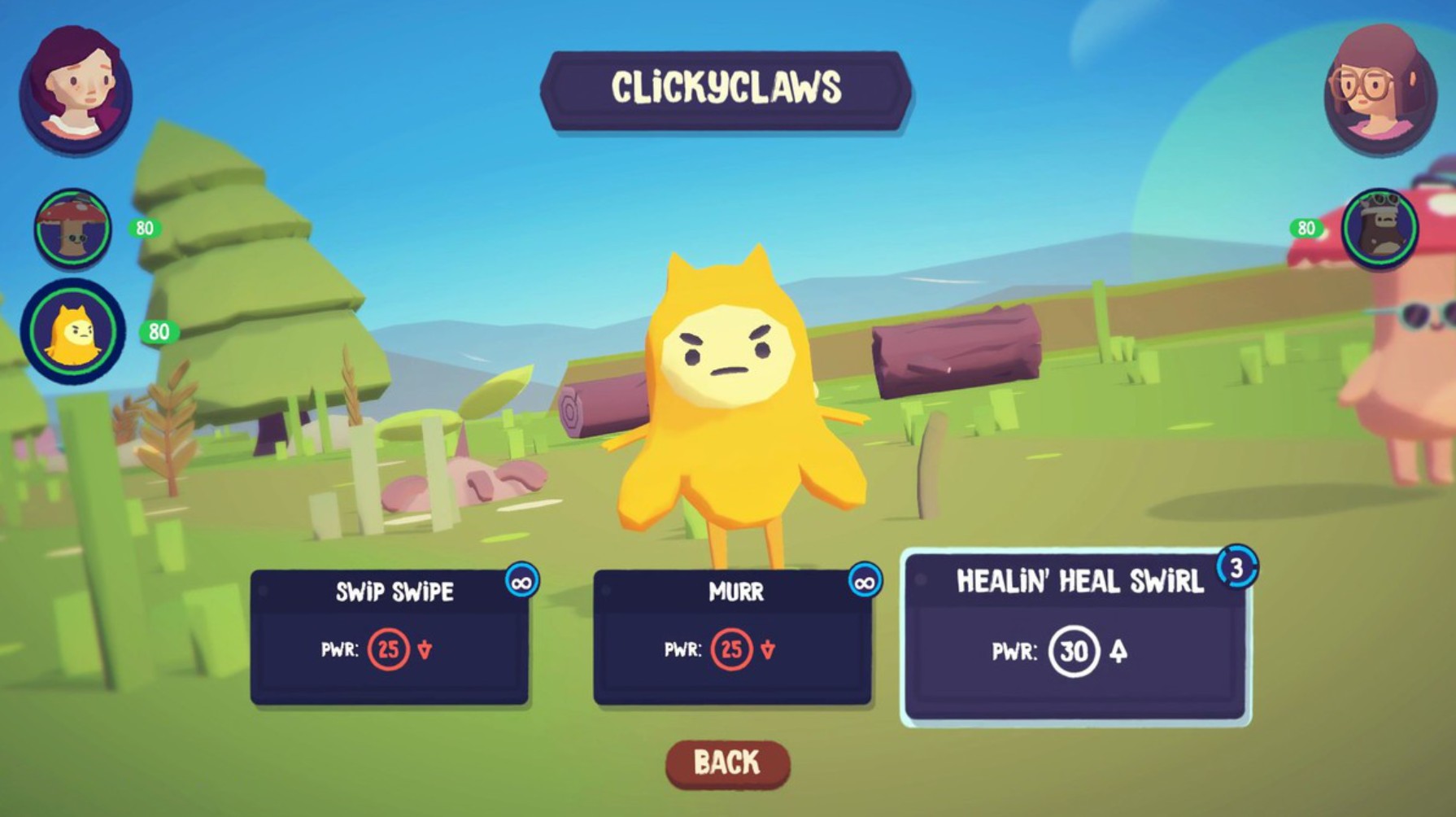 I Choose You: Find wild Ooblets and train them for dance battles.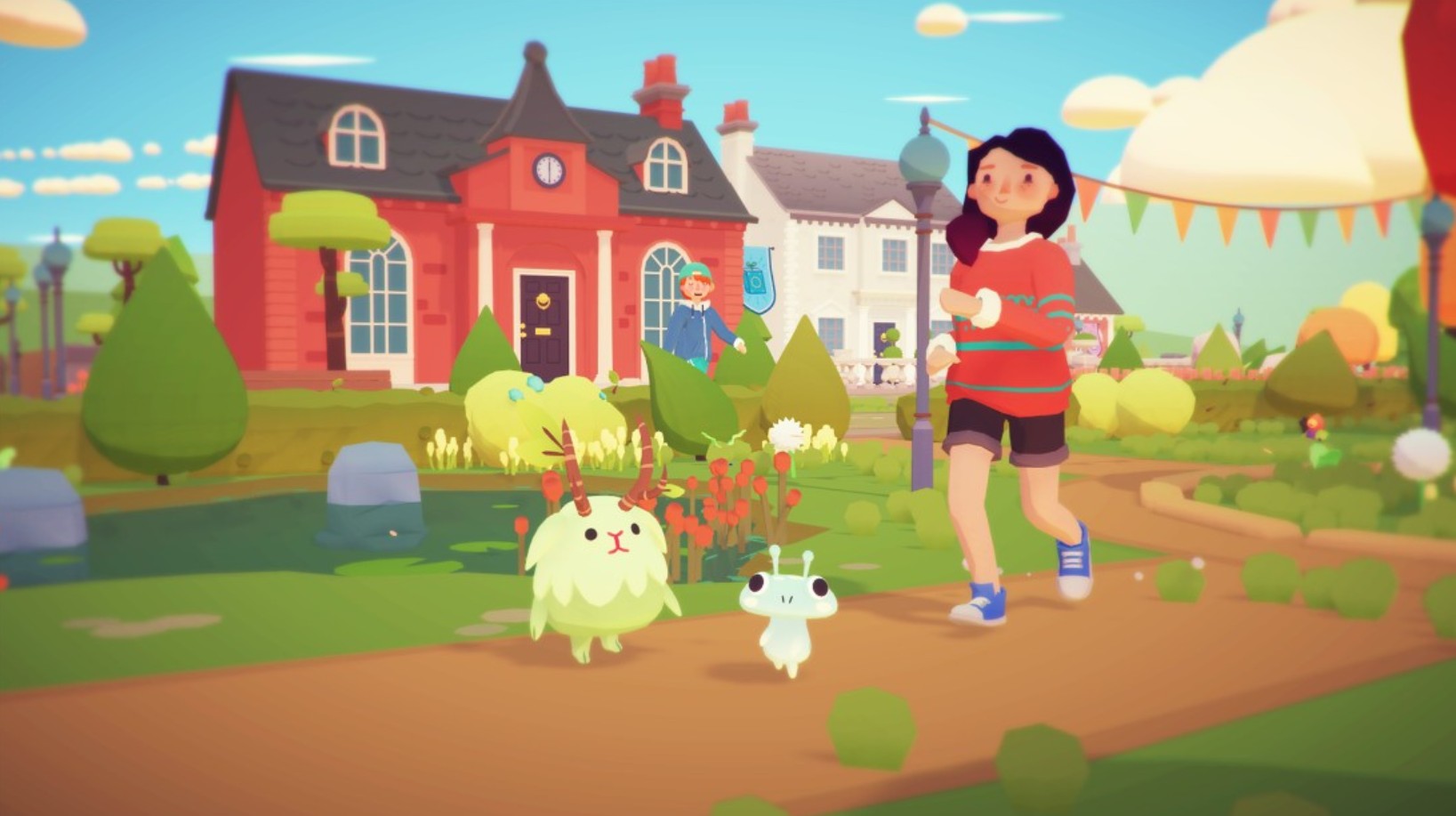 Small Town Life: Explore your town as you build up your farm.
14. Nelly Cootalot: The Fowl Fleet
Nelly Cootalot: The Fowl Fleet Gameplay
Absurd British humor? Check. Hand drawn worlds? Check. Tom Baker? Check. The only thing missing from this game is a fleet of hypnotized birds waging war on the open sea. Oh wait, it has that too. Nelly Cootalot: The Fowl Fleet is a point-and-click adventure game that follows the antics of pirate heroine Nelly Cootalot as she battles the notorious Baron Widebeard. Befriend ducks and have a swashbuckling good time in this quirky and witty adventure.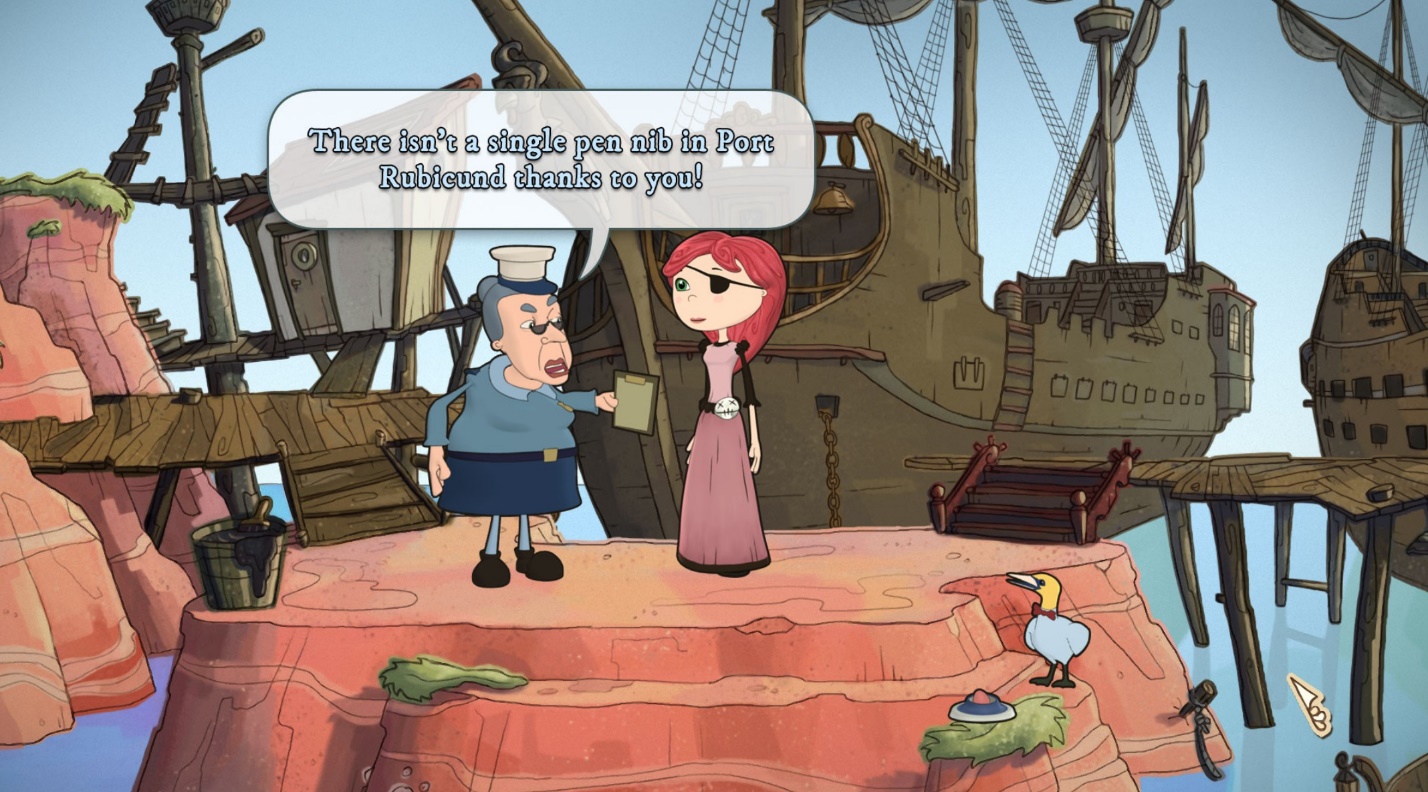 Look on the Bright Side of Life: Try and make people happy to get support against Baron Widebeard.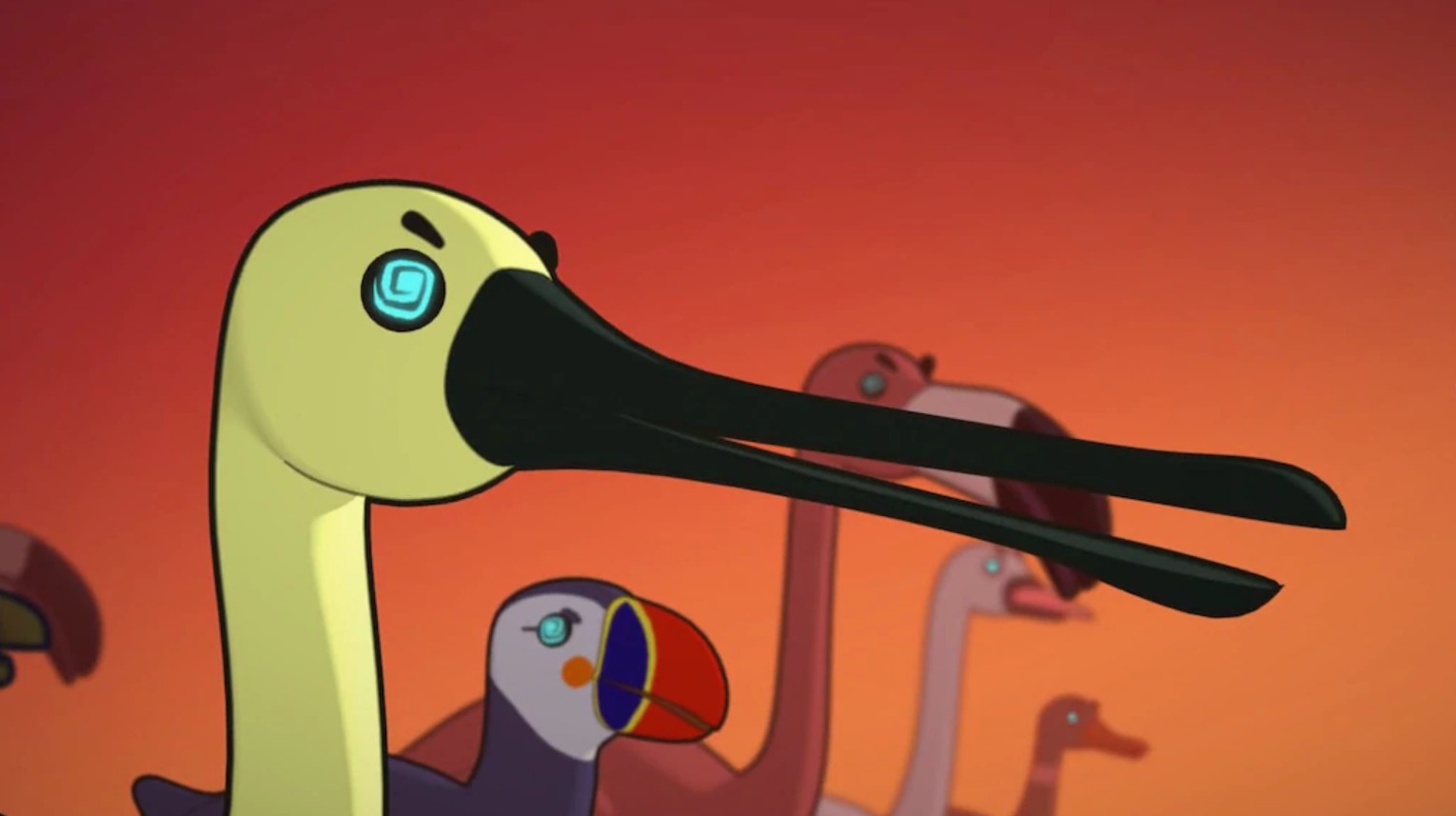 Quack.
13. Night in the Woods
Night in the Woods Gameplay
Night in the Woods is an atmospheric adventure game that becomes all the creepier thanks to the cute art direction. You play as Mae Borowski, a cat who is returning to her hometown and finding that home is never quite the same when you grow up. Night in the Woods focuses on story and character. You explore the town to learn about the mysterious changes since you've been gone by talking to the quirky townsfolk. Solve the mysteries of Possum Springs and discover what it truly means to go home.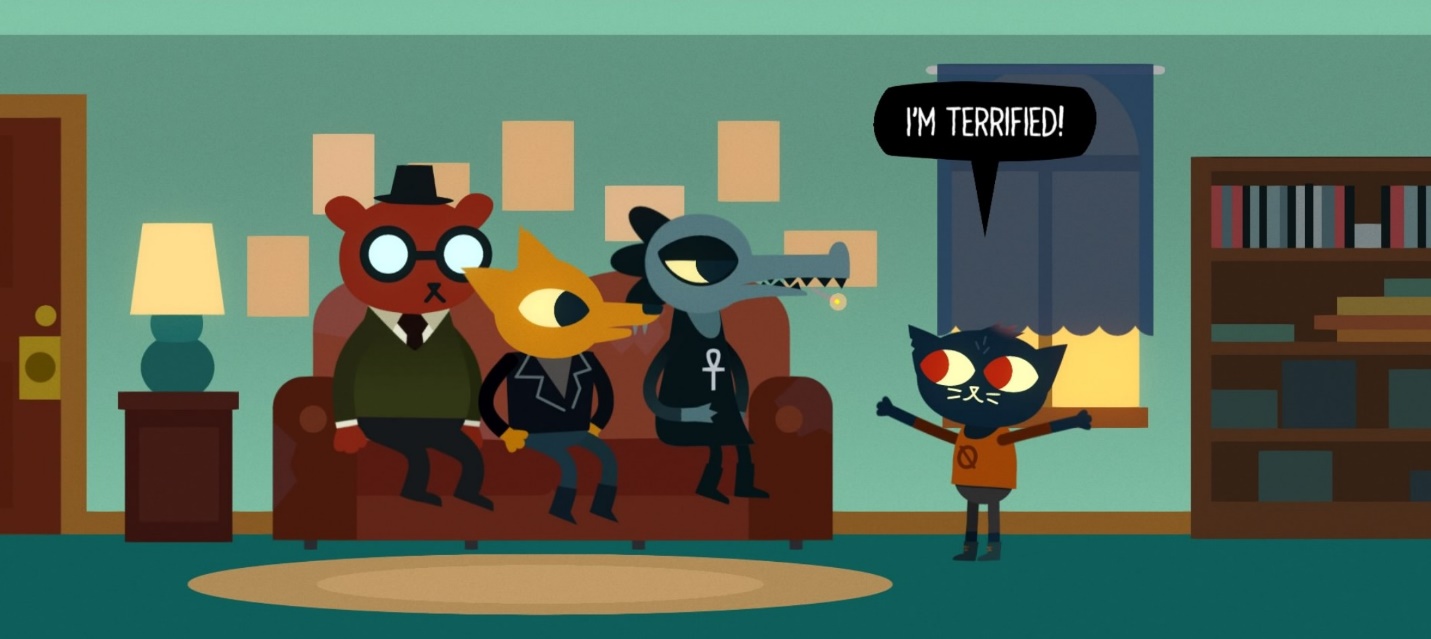 Homeward Bound: Friends and Family are both obstacle and ally to coming home again.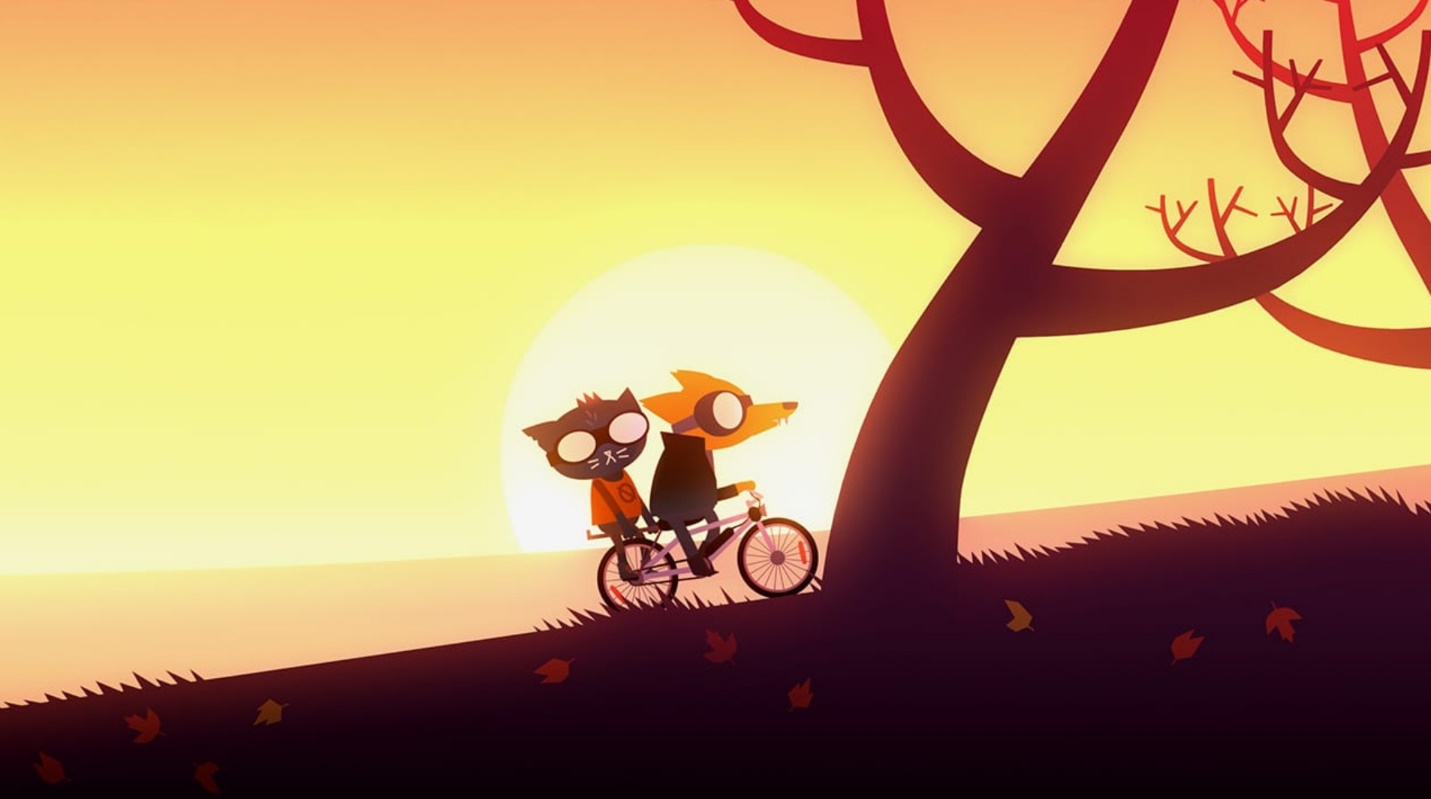 Good Night: Explore the area around town, but be careful at night.
12. Puzzle Agent
Puzzle Agent Gameplay
Solve puzzles to help the U.S. government. In Puzzle Agent, you play as Nelson Tethers, an agent of the U.S. Department of Puzzle Research sent to investigate the mysterious puzzles coming out of the Scoggins Eraser Co. You solve multiple types of puzzles and investigate the townsfolk to learn where the puzzles are coming from and what the heck those gnomes are up to. The story and art are from indie comic artist Graham Annable. His style and voice make this game come alive much more than your standard puzzler.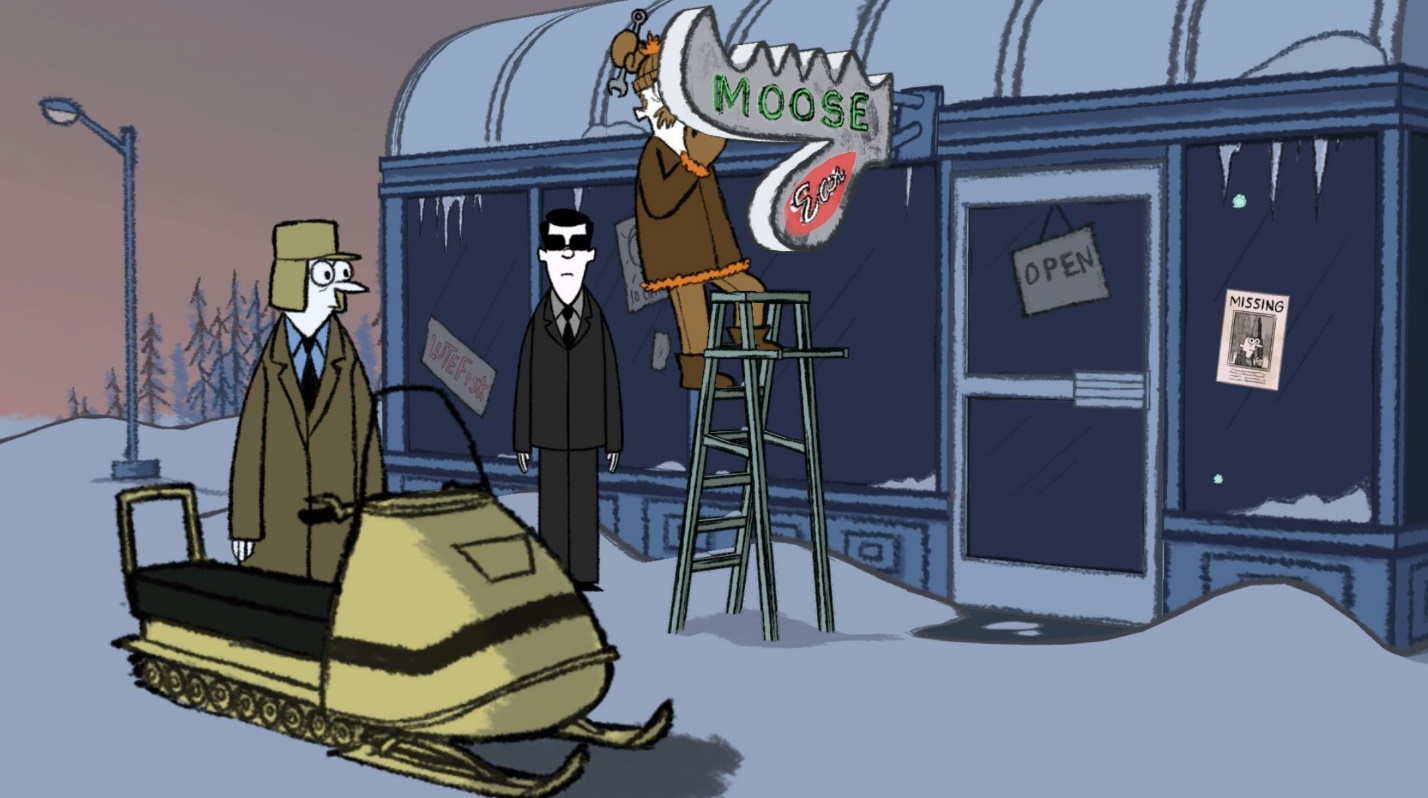 Bundle Up: The cold north makes for dangerous territory for a mystery.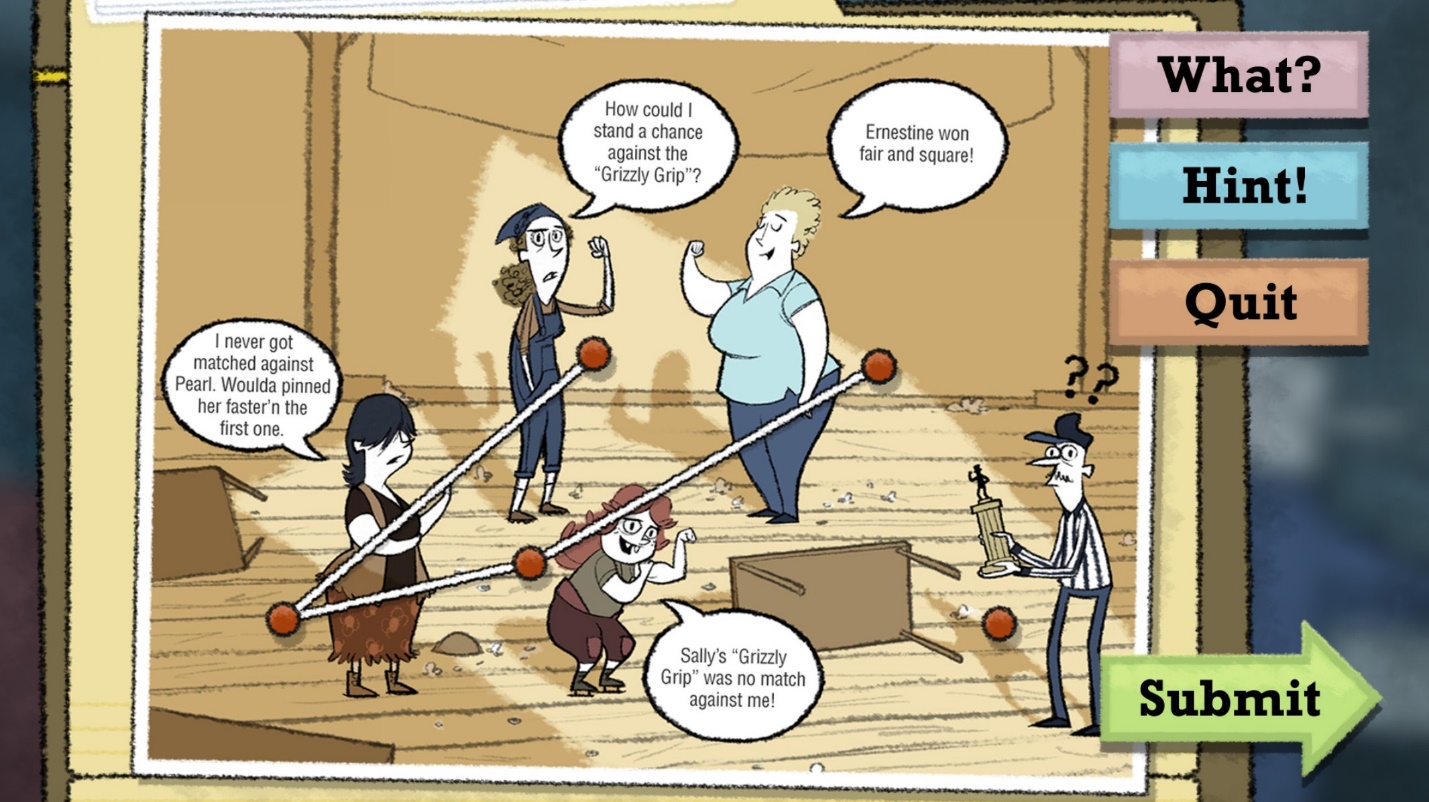 Stay Frosty: You'll need all your wits to solve these puzzles.
11. Thimbleweed Park™
Thimbleweed Park™ Gameplay
Thimbleweed Park feels like it was in a time capsule for the last thirty years. This point-and-click adventure comes from the creative team behind such classics as Monkey Island and Maniac Mansion. The story is a neo-noir mystery set in the forgotten town of Thimbleweed Park, where you switch between five playable characters who work both for and against each other. Full of strange characters reminiscent of Twin Peaks, this will keep you up at night trying to put together the pieces. But the real star of the game comes from the art direction. The 16-bit style leads to gorgeous vistas in the mountain town.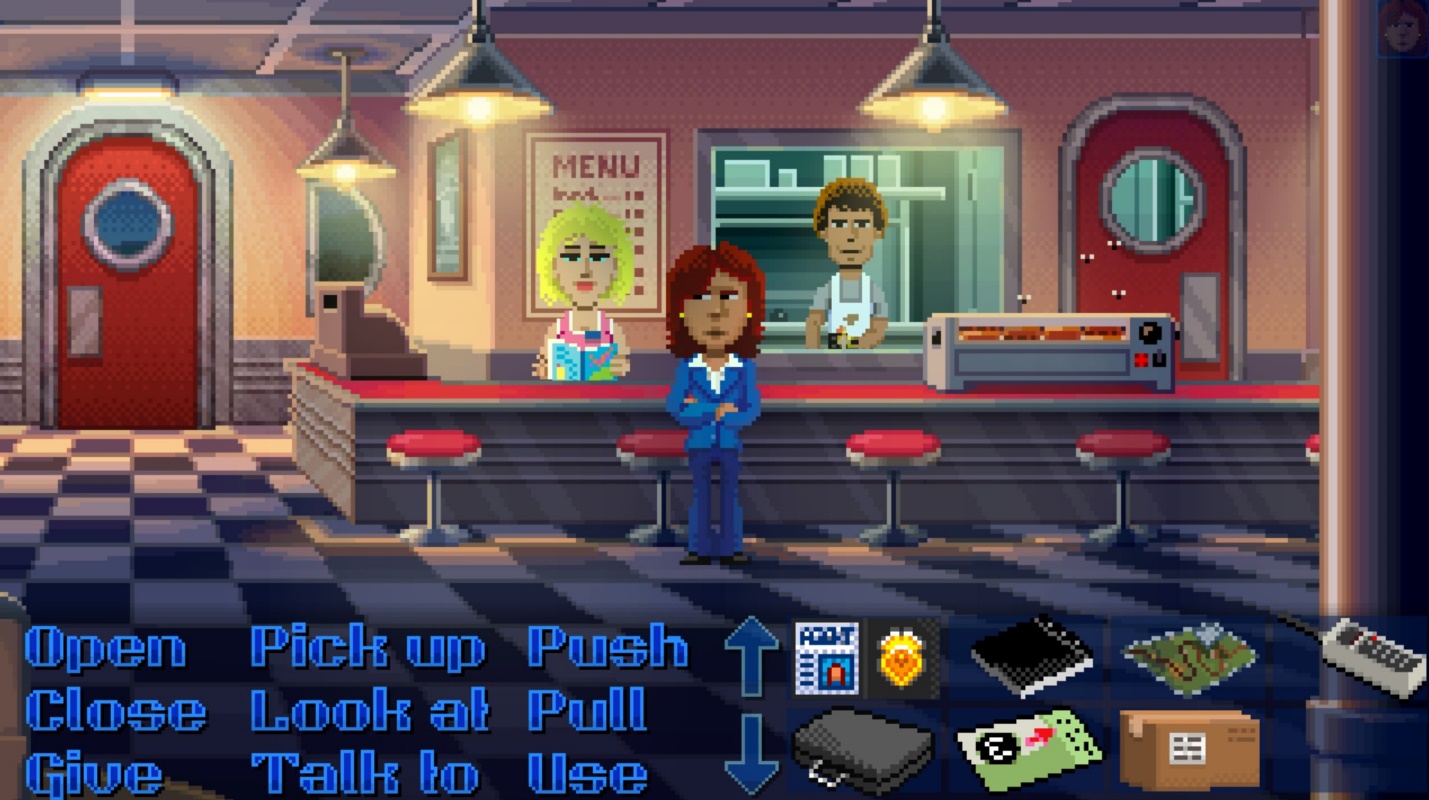 A Trip Down Memory Lane: The game has been built to recreate the adventure experience from the 1980s.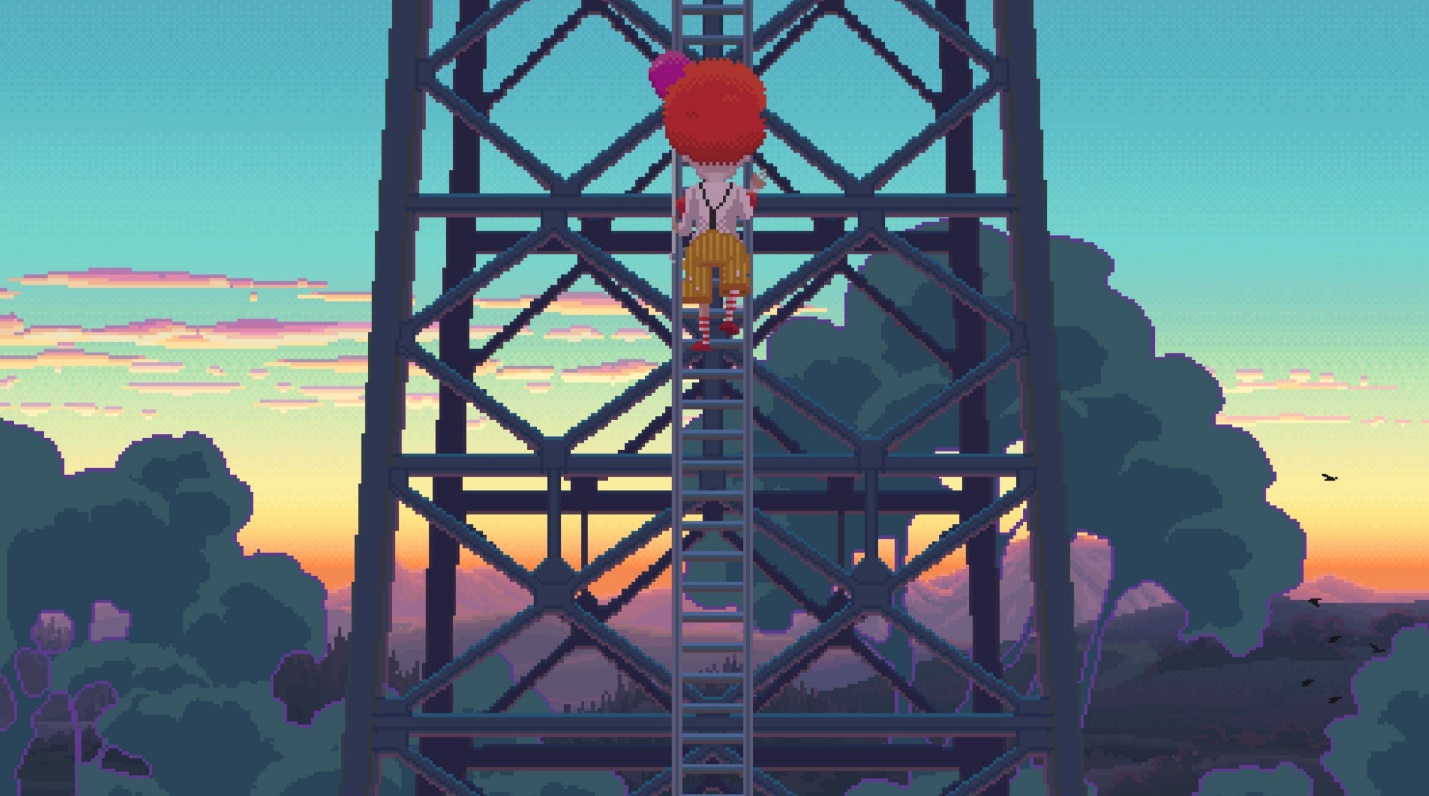 You'll Float: Clowns are creepy but also the least of your problems in this town.
10. Rayman® Legends
Rayman® Legends Gameplay
Rayman Legends does what few manage, it reignites an old game series with sharp humor and fast and flowing gameplay. The beautiful 2D graphics create a rich and detailed world. The characters are brimming with personality. Best of all, the controls are responsive and allow for some of the best platforming in the past decade. With a ton of collectibles and hidden areas, you can keep coming back to this game for years.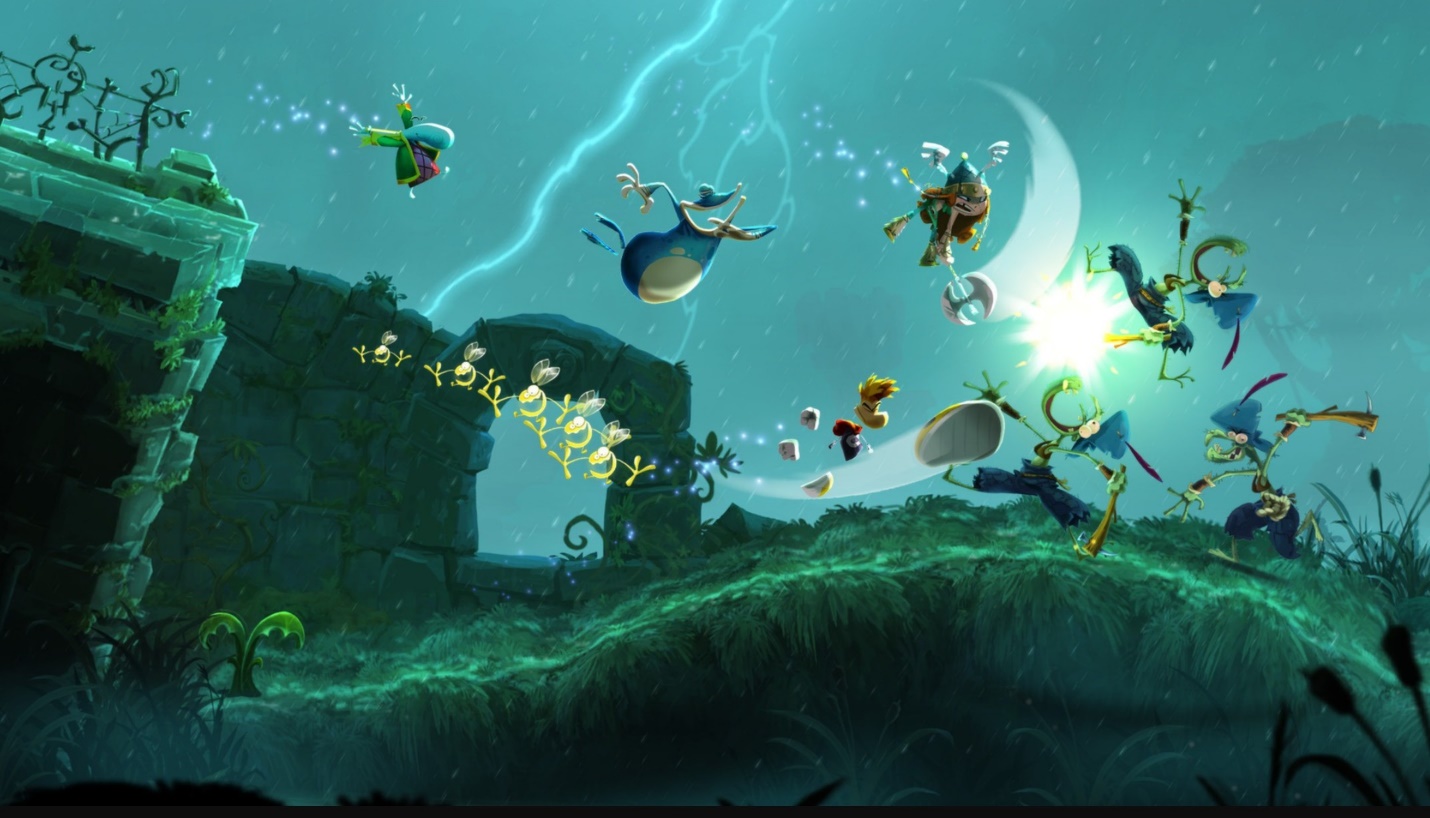 Jump on the Art: Run across beautiful hand-drawn backgrounds.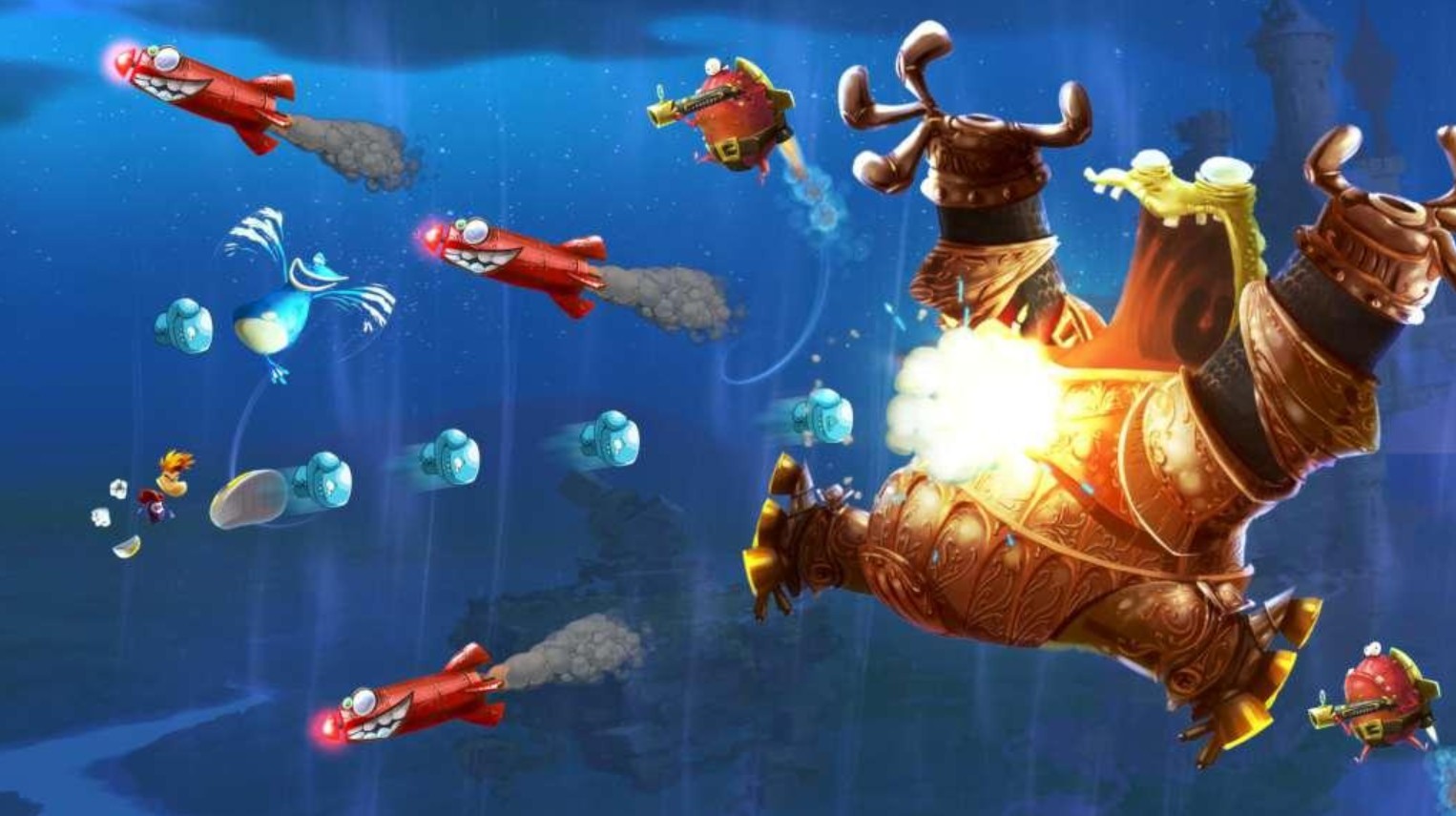 Team Up: Add in a friend to help take down bosses.
9. Super Mario Bros. 1985
Super Mario Bros. 1985 Gameplay
Super Mario Bros. has arguably done more for video games as a whole than any other game. The lasting impact speaks to the effectiveness of its design. The characters, the music, the gameplay, all come together to make a perfect example of what a video game is. If you still haven't experienced one of the pillars of video games then you owe it to yourself to grab some friends, some chips and stay up all night trying to beat it without using cheats.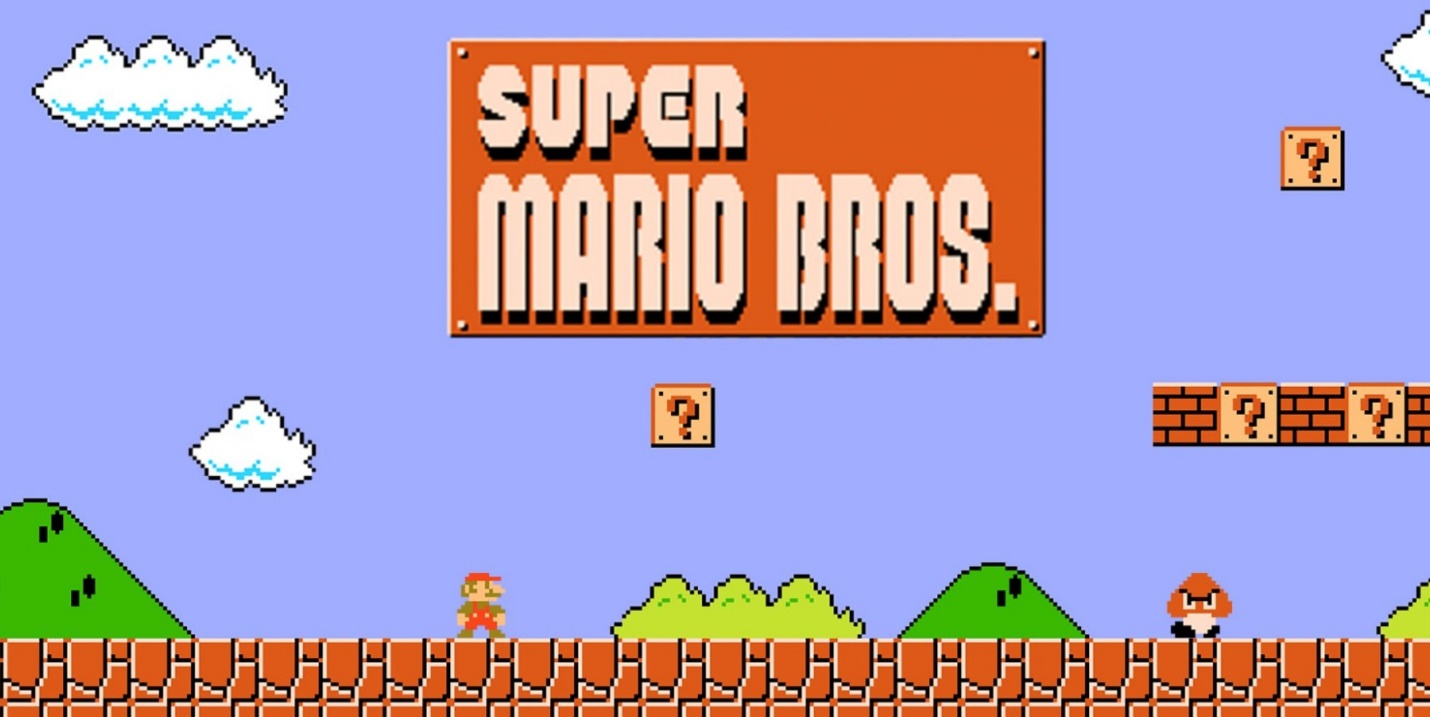 Save the Princess: Hopefully, she hasn't been moved to another castle.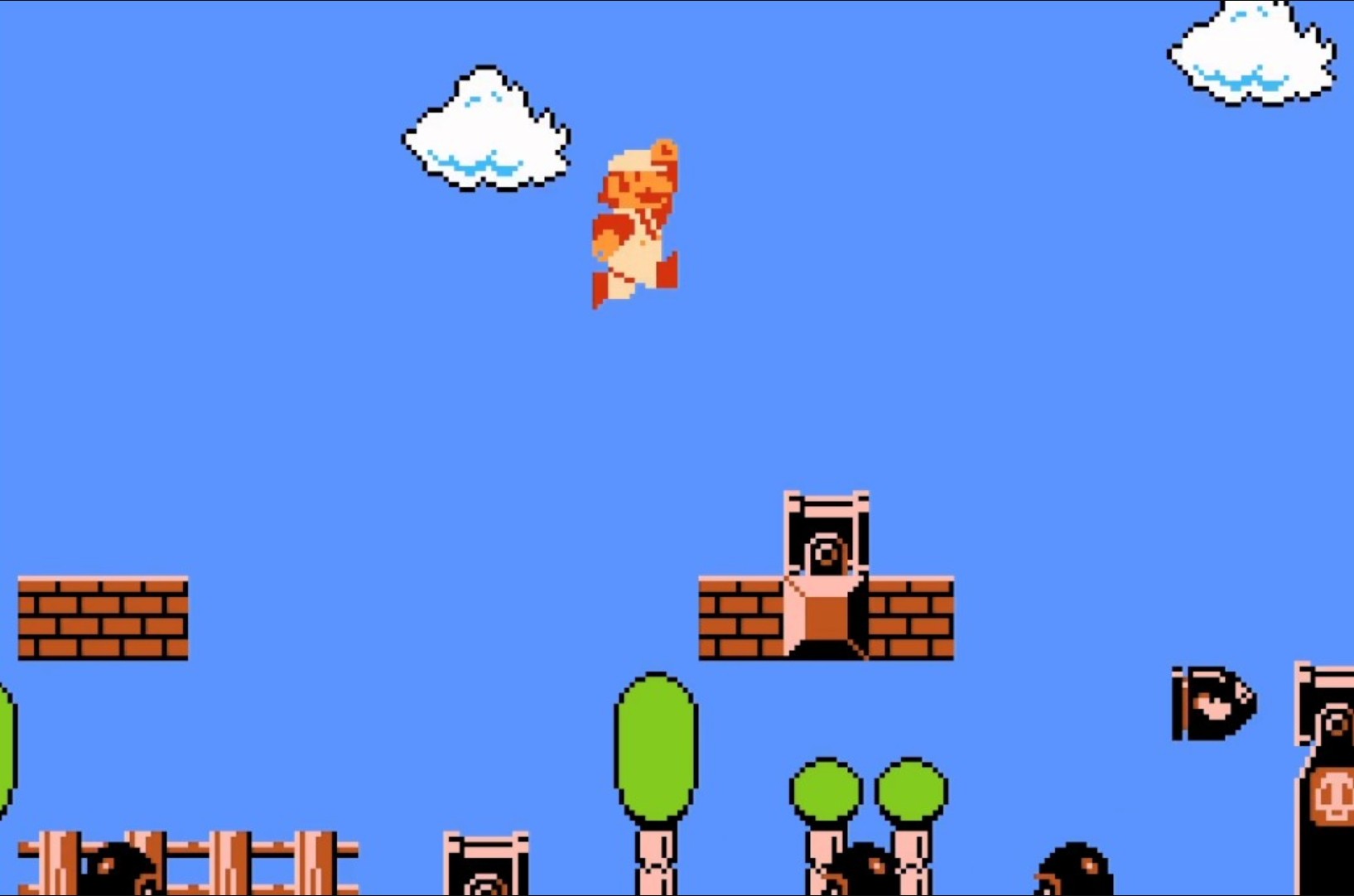 Still the Best: A classic platformer that still brings a challenge.
8. Kingdom Hearts 3
Kingdom Hearts 3 Gameplay
Few companies have made as many worlds as Disney so a video game combining them together is bound to be special. Kingdom Hearts 3 not only brings together characters from throughout the Disney and Pixar universe but also concludes a line of video games that was over a decade in the making. Take control of Sora along with Donald Duck and Goofy as you battle the Heartless in this action RPG. New for this game, you can team up with characters from your favorite Pixar films. This is a landmark game that should be a part of any collection.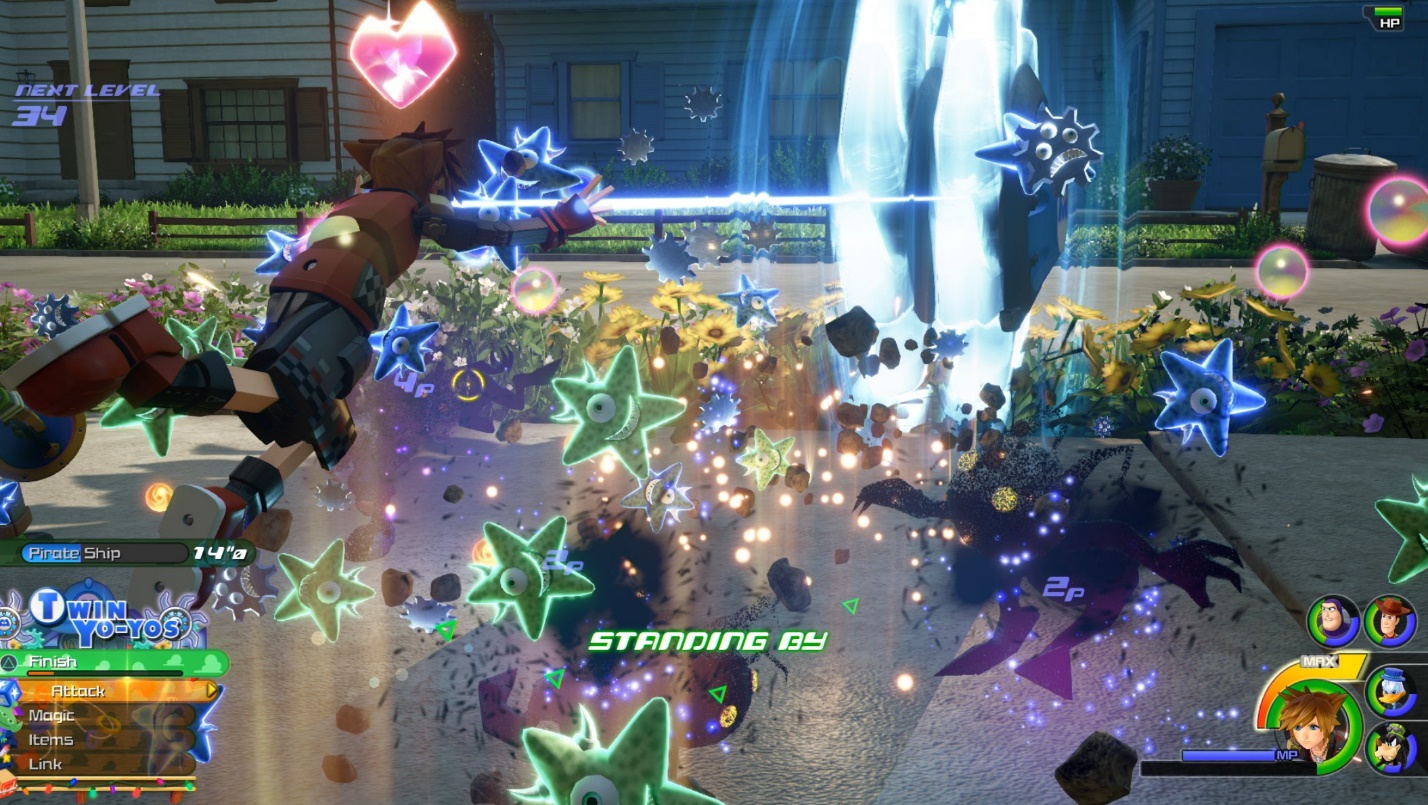 Explosive Combos: Use your teammates to deal more damage.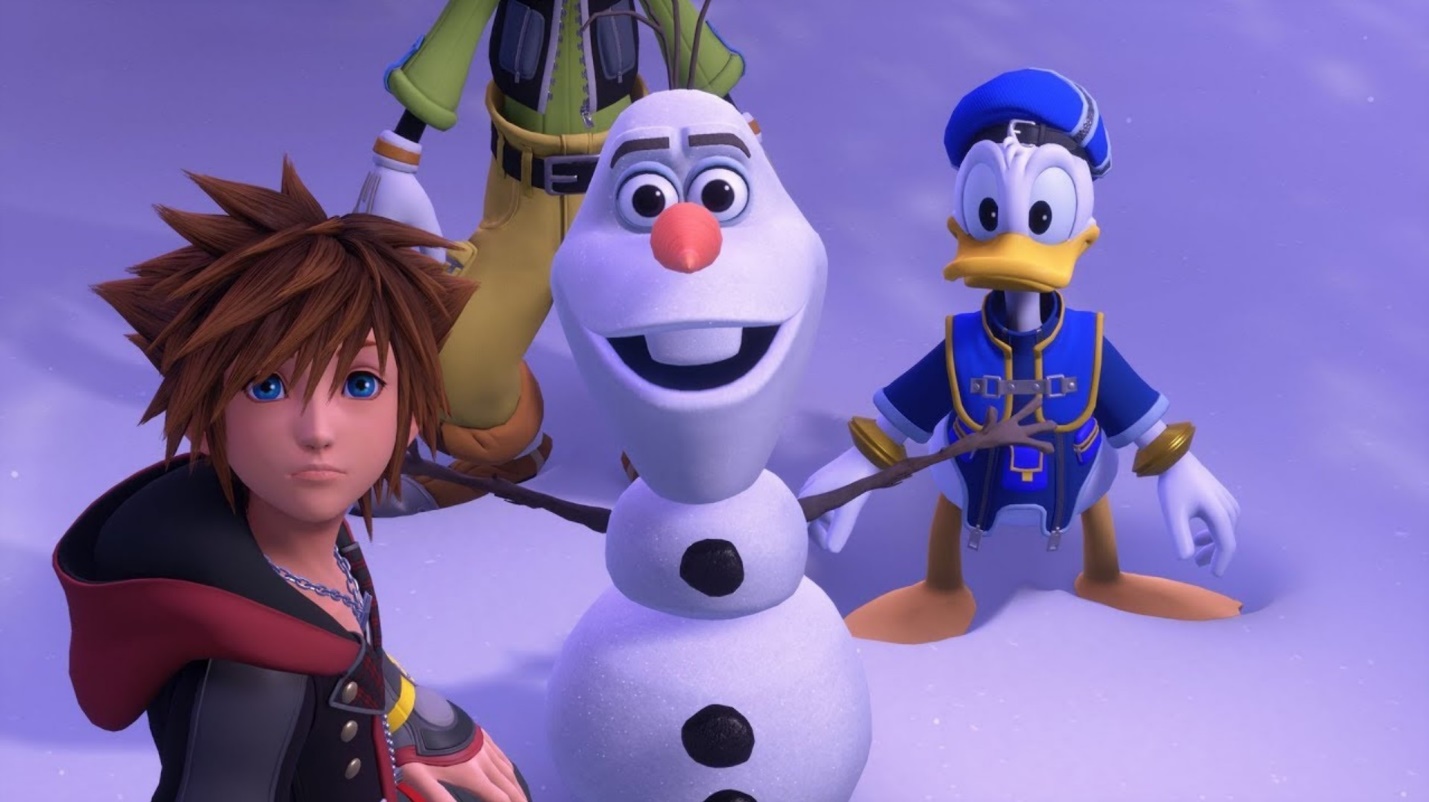 Let it Go: Don't hold it back anymore. Slam the door and team up with characters from Frozen.
7. DuckTales: Remastered
DuckTales: Remastered Gameplay
Woo-oo! If you are enjoying the recent DuckTales reboot on Disney channel then now is the perfect time to experience the classic action-platformer, DuckTales. Take control of the legendary Scrooge McDuck as he searches the world for lost treasures. He is joined in his adventures by his nephews Huey, Dewey, and Louie. The game is beautifully restored and the harsh difficulty from your childhood is left intact. Take a spin, you might solve a mystery or rewrite history.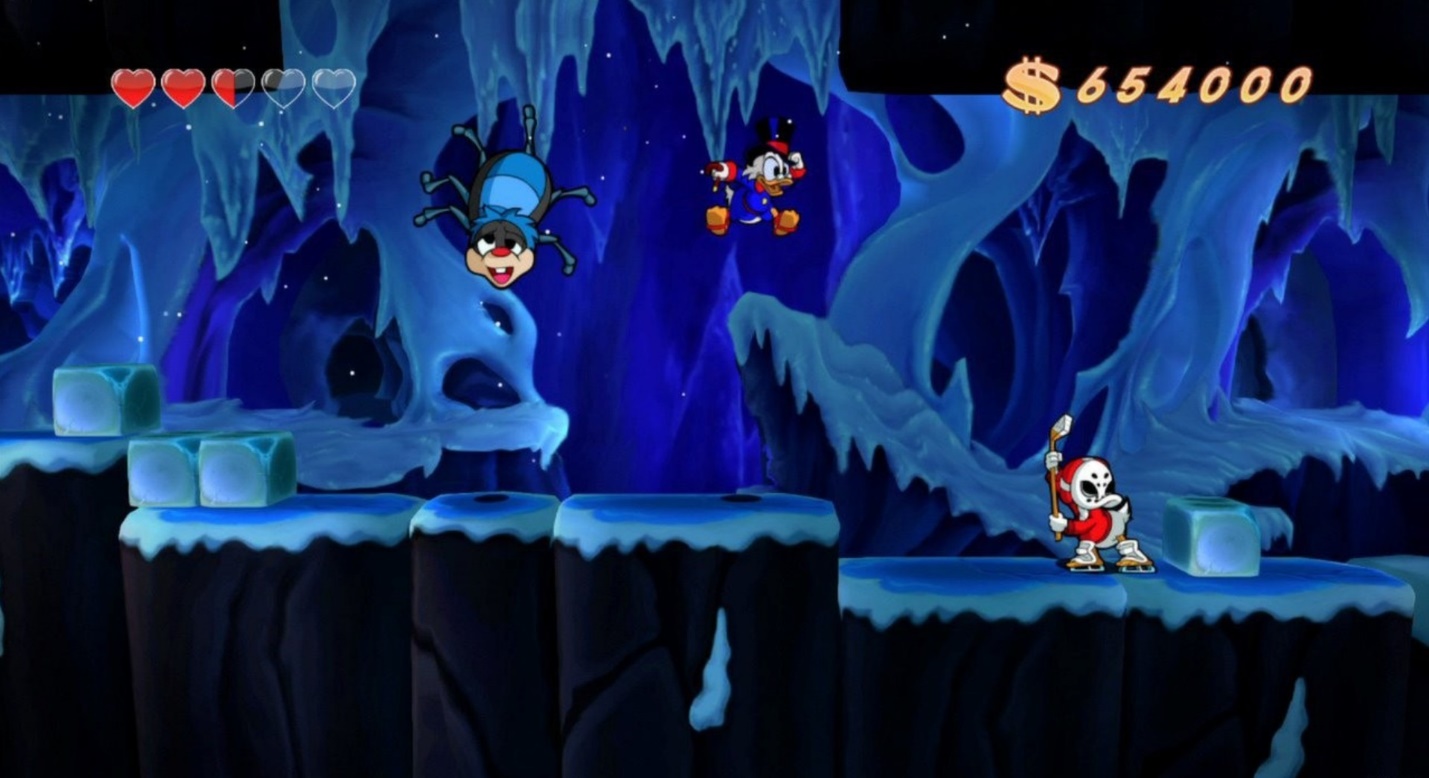 Flock Together: Use your family to get past tough enemies.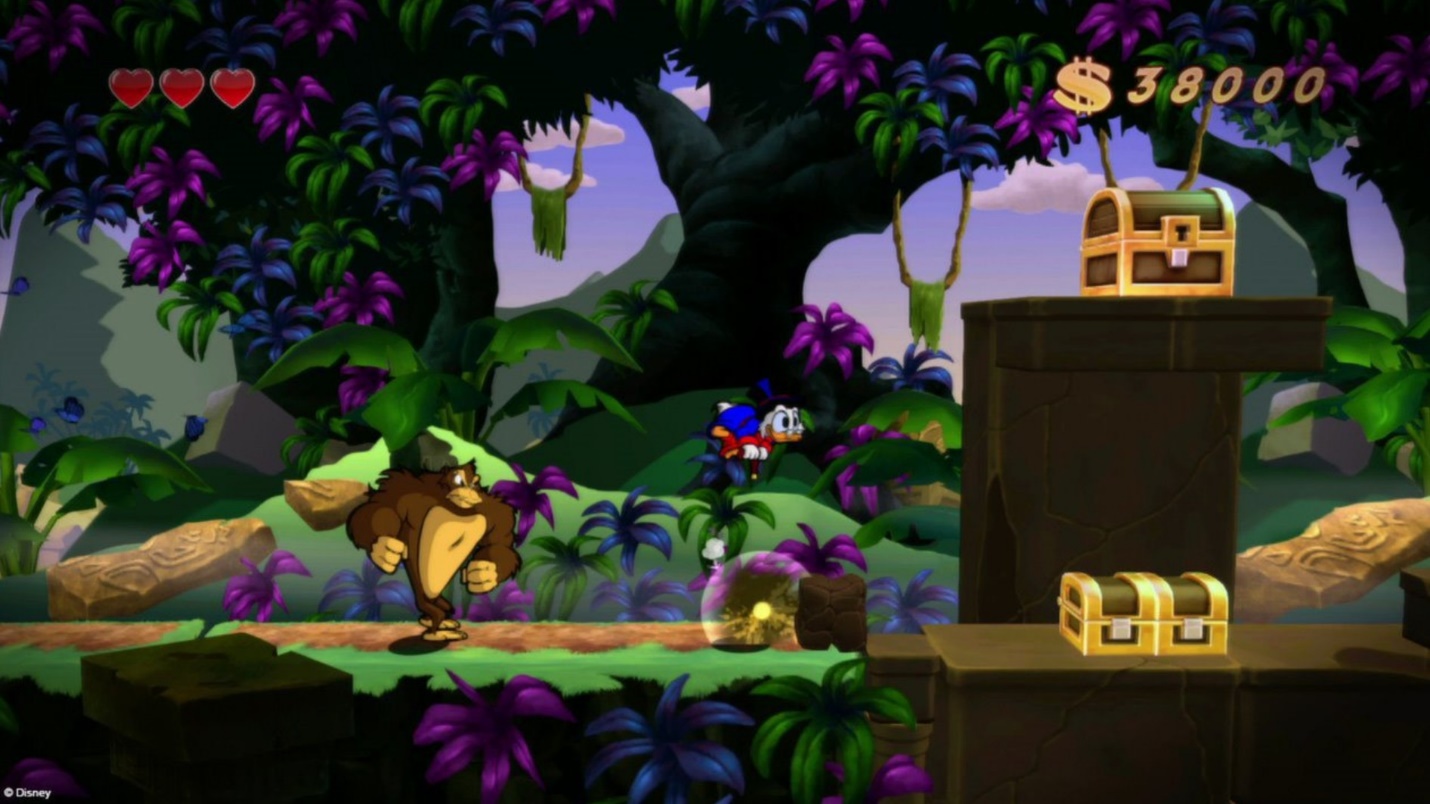 Find Treasure: Explore the jungle and claim hidden treasures.
6. Zelda Breath of the Wild
Zelda Breath of the Wild Gameplay
Zelda Breath of the Wild marks a turning point for the series. This new open world version of Hyrule is both familiar and completely original. Unlike 3D Zelda games of the past, your environment is a living breathing ecosystem that feels more alive and vibrant than anything we've seen from Zelda before. The combat is responsive and rewarding. The puzzles play with physics in exciting new ways. Everything about this game screams instant classic. Get lost in the world of Hyrule and feel the breath of the wild.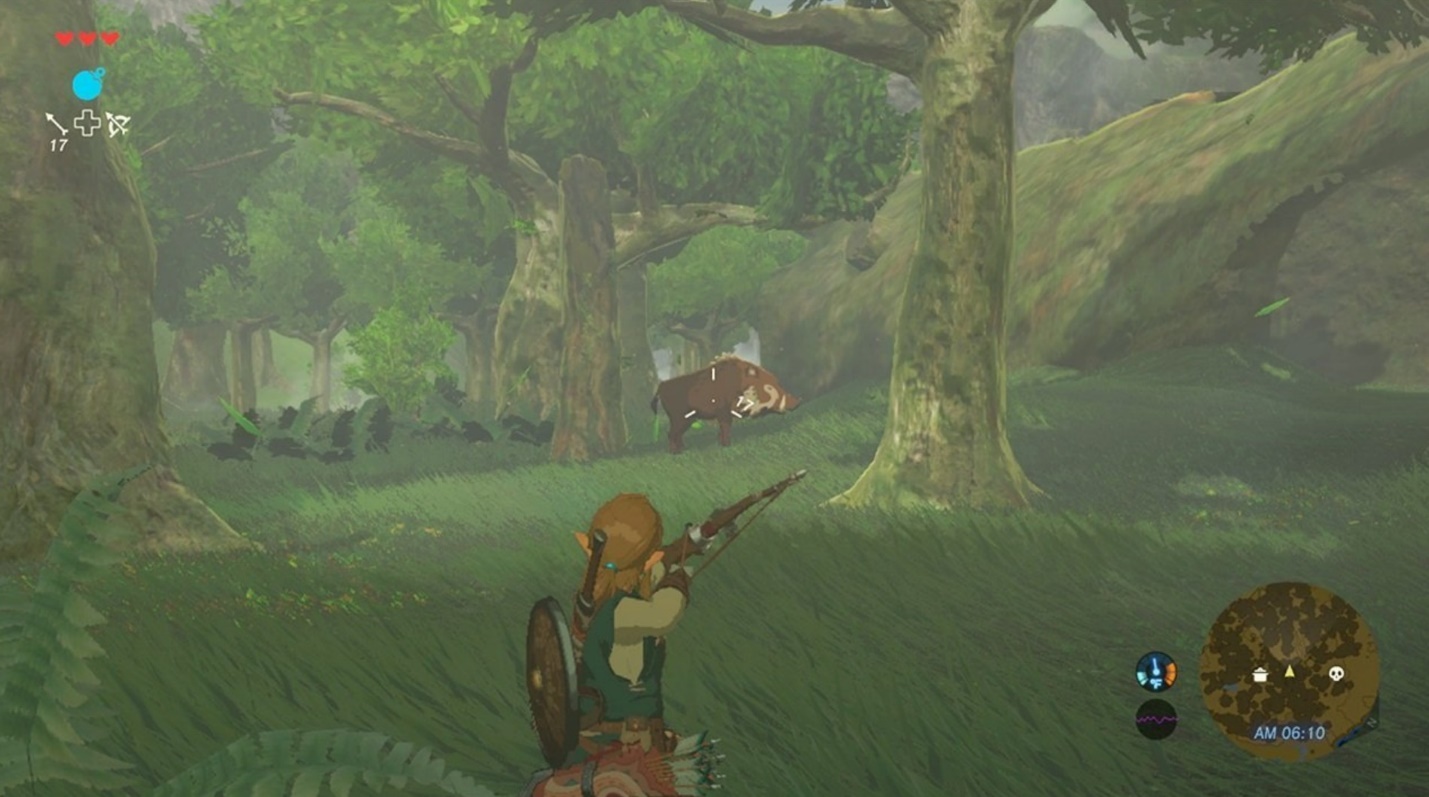 Hunt for survival: Take down animals to restore health.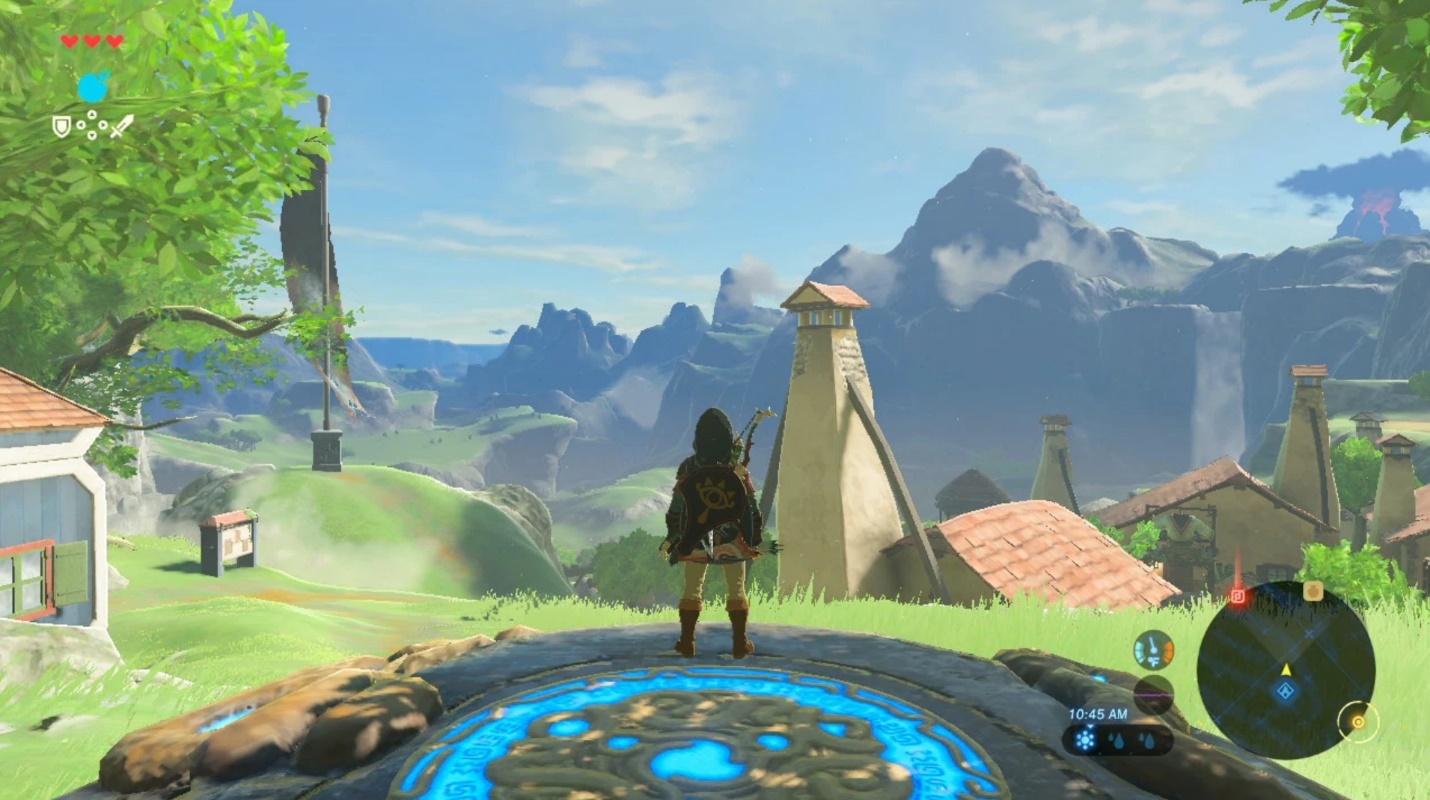 Go Anywhere: You are free to travel to any place on the map at any time.
5. Detective Pikachu
Detective Pikachu Gameplay
Before you go see Ryan Reynolds as the titular character, take a stroll with the most fascinating game to come out of Japan since Earthbound. Detective Pikachu takes everything you know about Pokemon and turns it on its head. Partner up with Pikachu to solve mysteries, and become the greatest detective by investigating both people and Pokemon. The story is hilarious and full of twists, and the world is a delight to go through as you see Pokemon and people living side by side.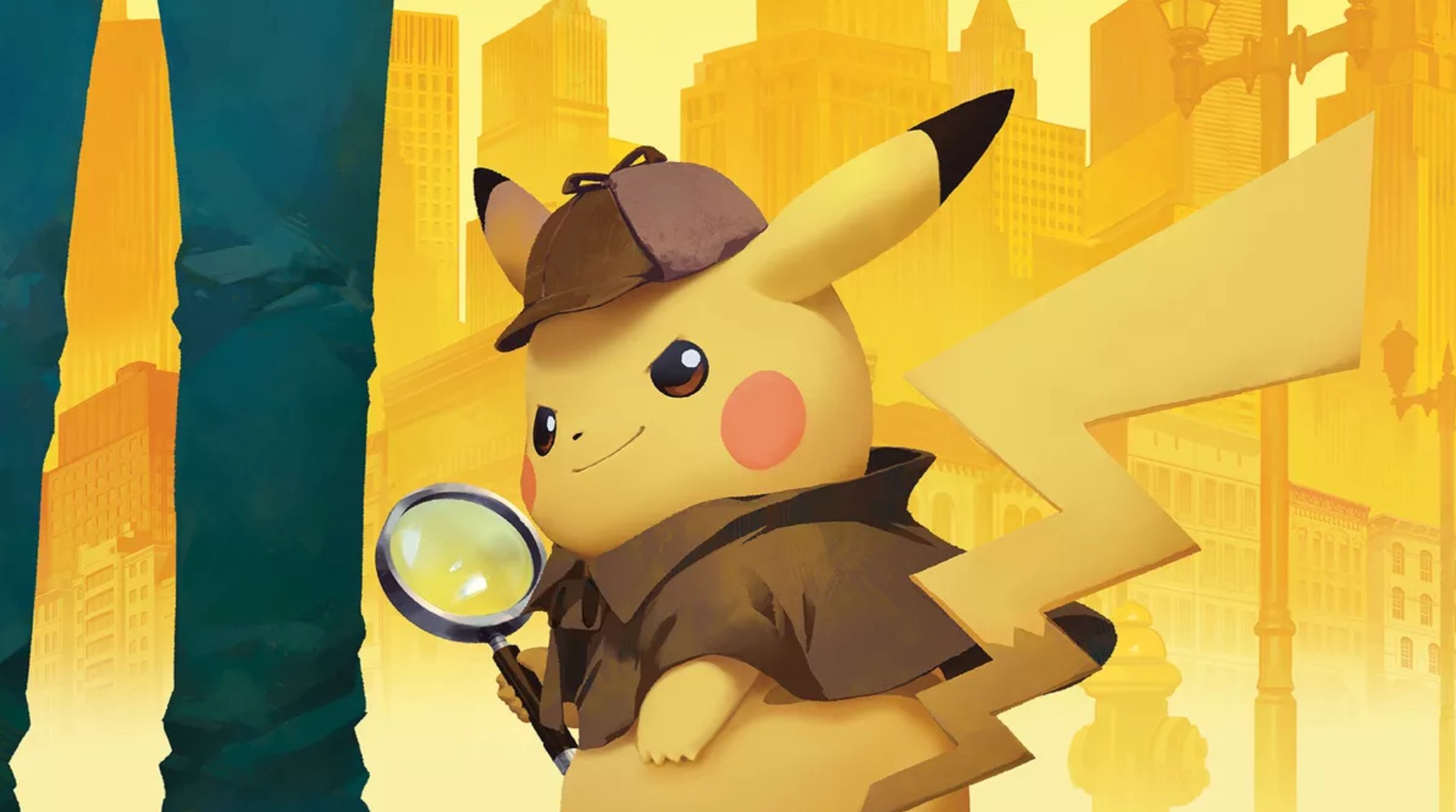 Partner in Solving Crime: Only you can team up with Pikachu to solve these mysteries.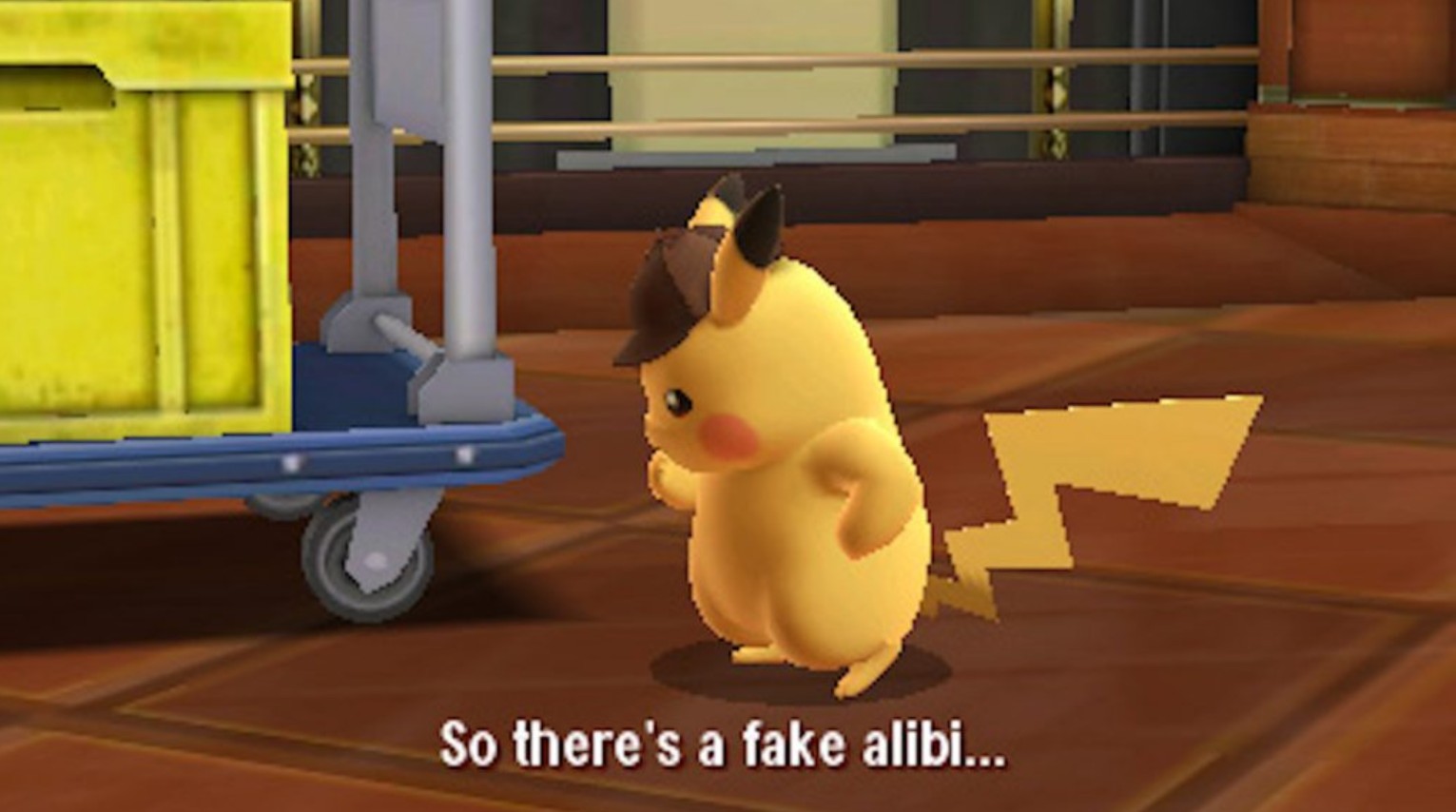 Better than Sherlock: The greatest detective has lightning powers.
4. Super Smash Bros. Ultimate
Super Smash Bros. Ultimate Gameplay
If Avengers: Infinity War is the most ambitious crossover event in film, then Super Smash Bros. Ultimate is the most ambitious crossover event in video games. Every fighter, every stage, every item is here. With over 70 fighters and a hundred stage options, you could play this game to the end of the century and still not see everything it has to offer. Plus you can play with up to 8 friends either locally or online. This is the ultimate fighter to have.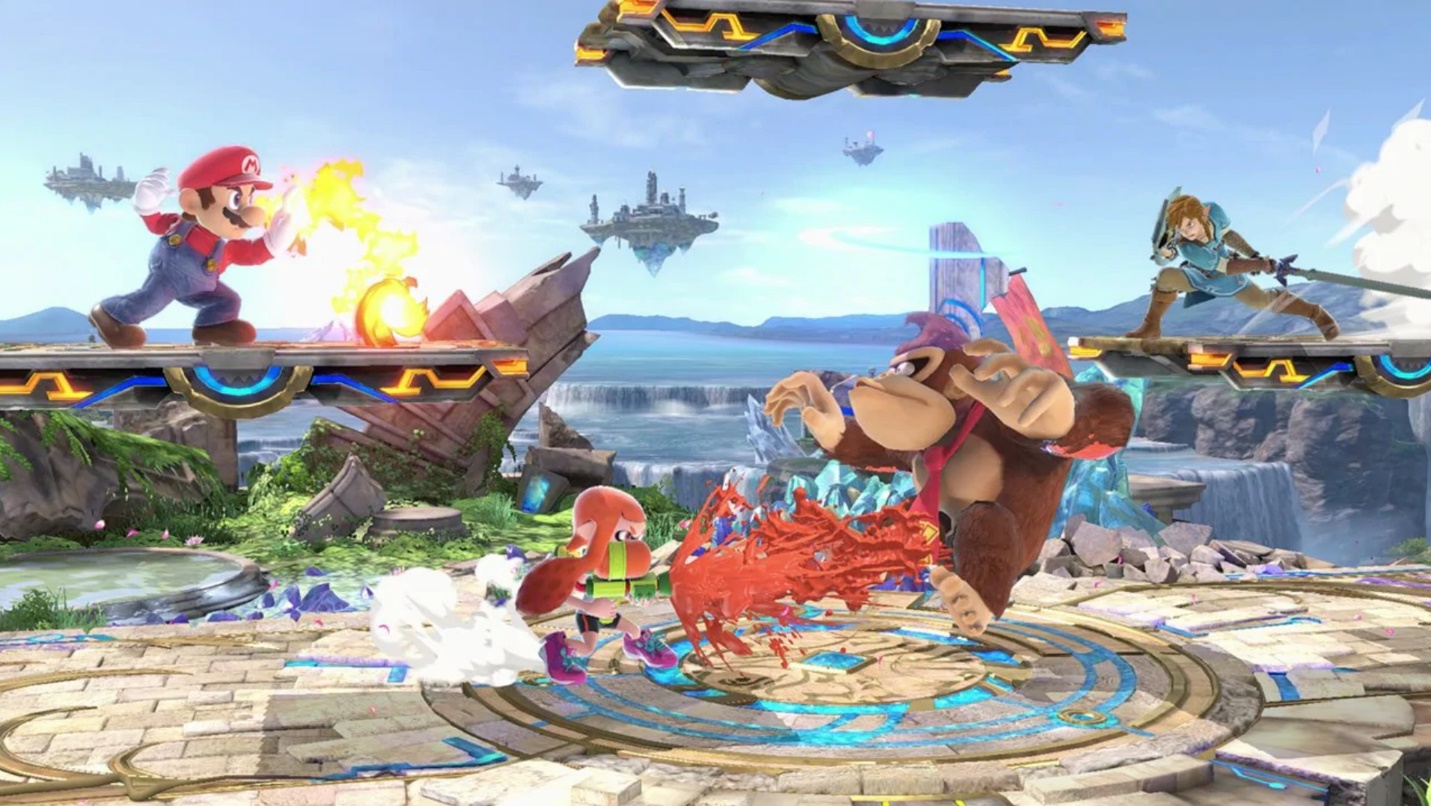 Mix it Up: Feel like a kid playing with your toys with endless combos of characters.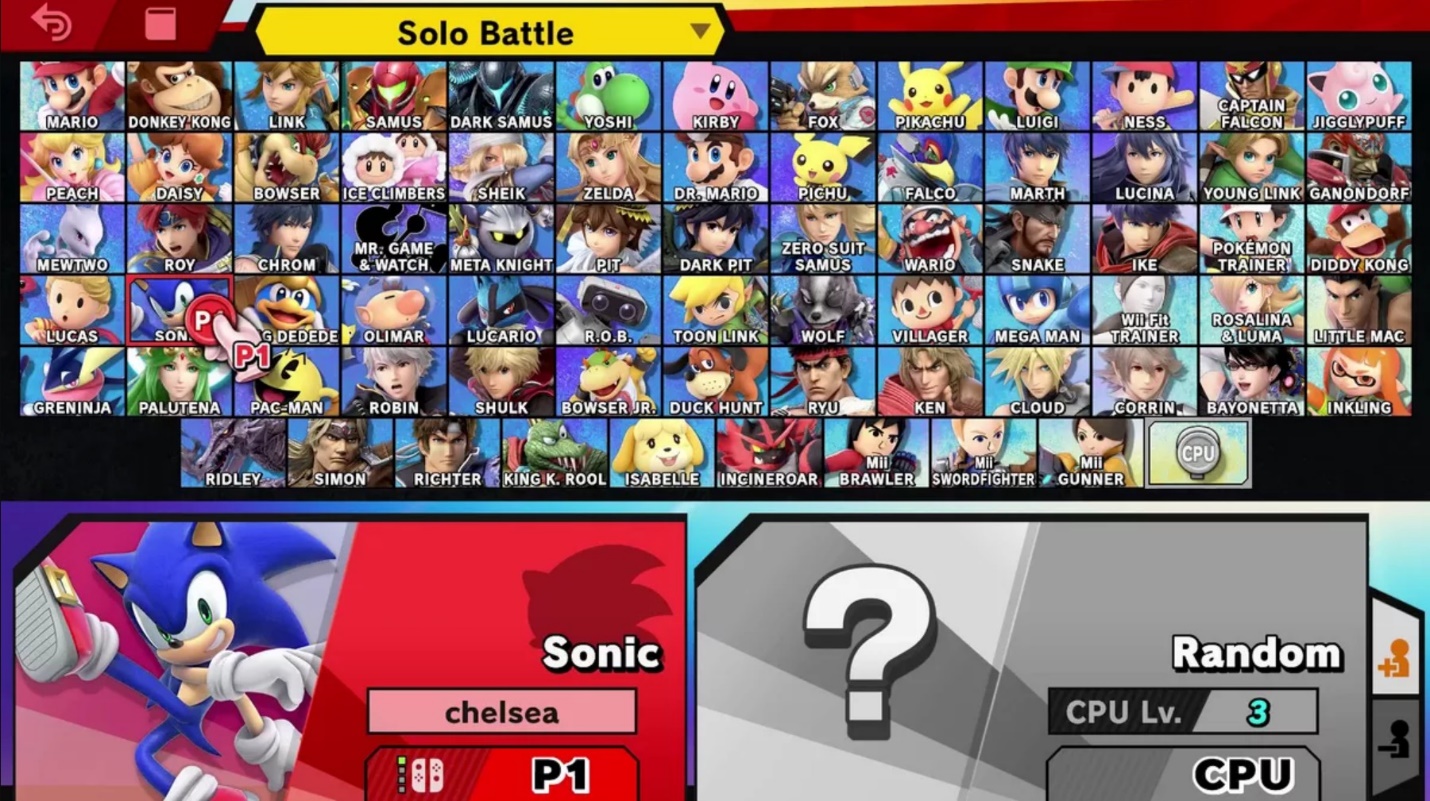 Picking Favorites: 74 fighters means everyone can have a unique style.
3. Don't Starve Together
Don't Starve Together Gameplay
Don't Starve Together is the multiplayer version of Don't Starve, the gothic survival game from Klei Entertainment. You must use your wits to hunt, craft, and survive in the environment. But the longer you live, the more danger you find. The monster and character design have a sketchy feel that enhances your desperation as the world tries to kill you. Team up and maybe you can survive longer, just don't starve.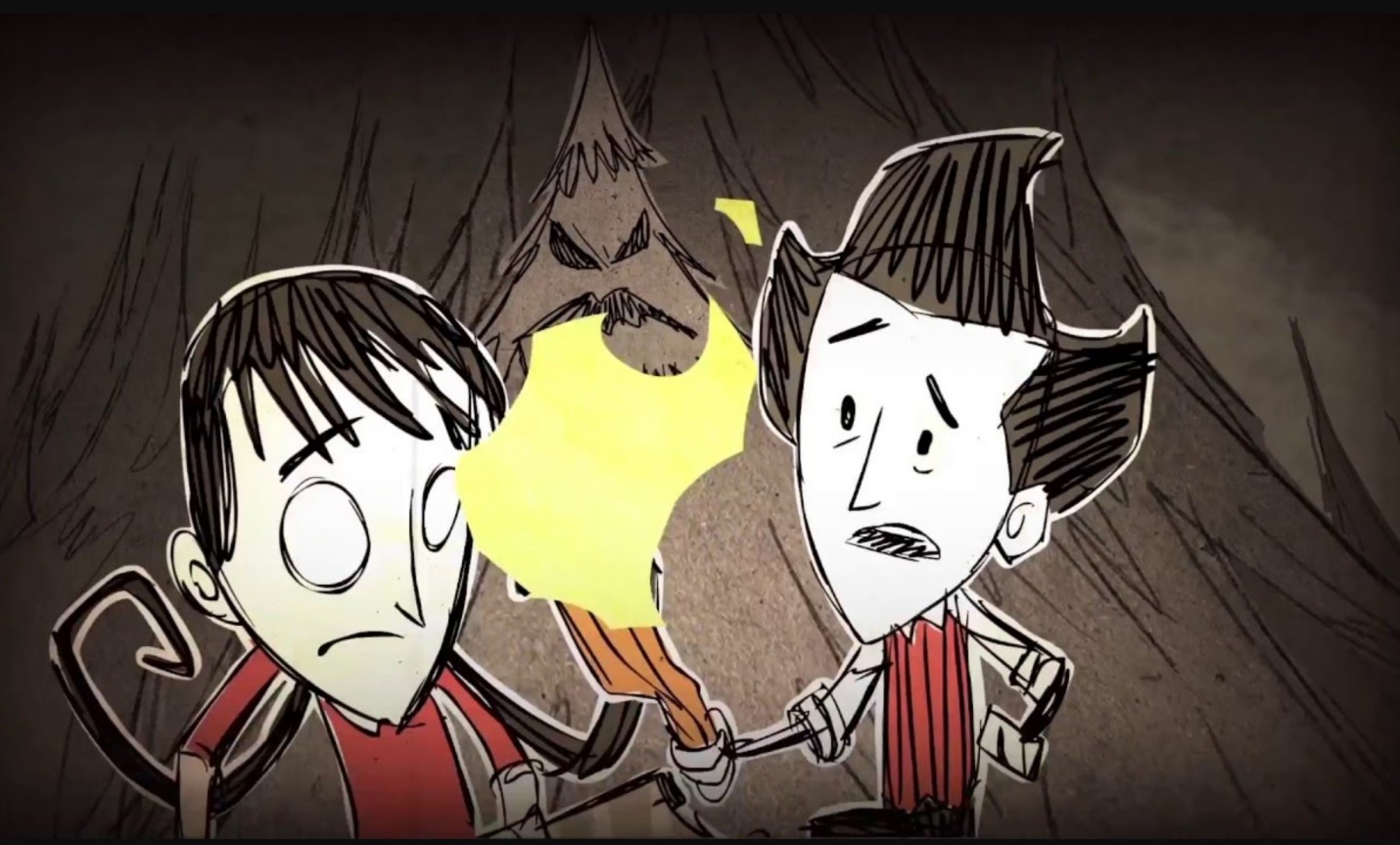 Lend a Helping Hand: More people playing means a better chance to survive.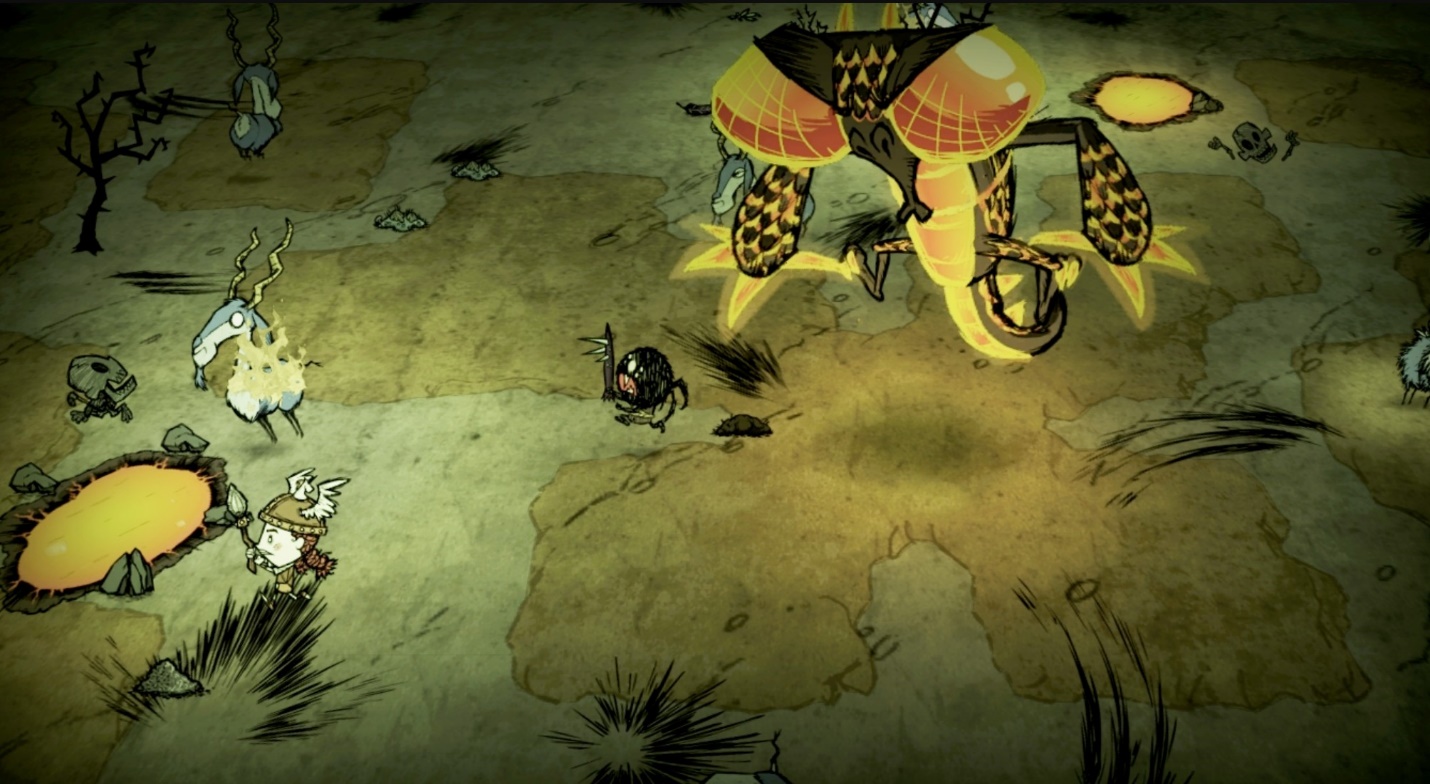 Gimme Shelter: If you don't fortify, you will find the night to be very unforgiving.
2. Undertale
Undertale Gameplay
Undertale does what many considered impossible. It takes simple gameplay mechanics, an art style that prefers simplicity over everything, and wraps them up with a story that is equal parts cute and horrifying. The result is a tale of epic scope. Undertale fleshes out its game world to almost mythic proportions and invites the player to consider morality more effectively than a college philosophy class. The characters are hilarious, and it culminates in an experience that is sure to stay with you. Don't miss your chance to play this unique game.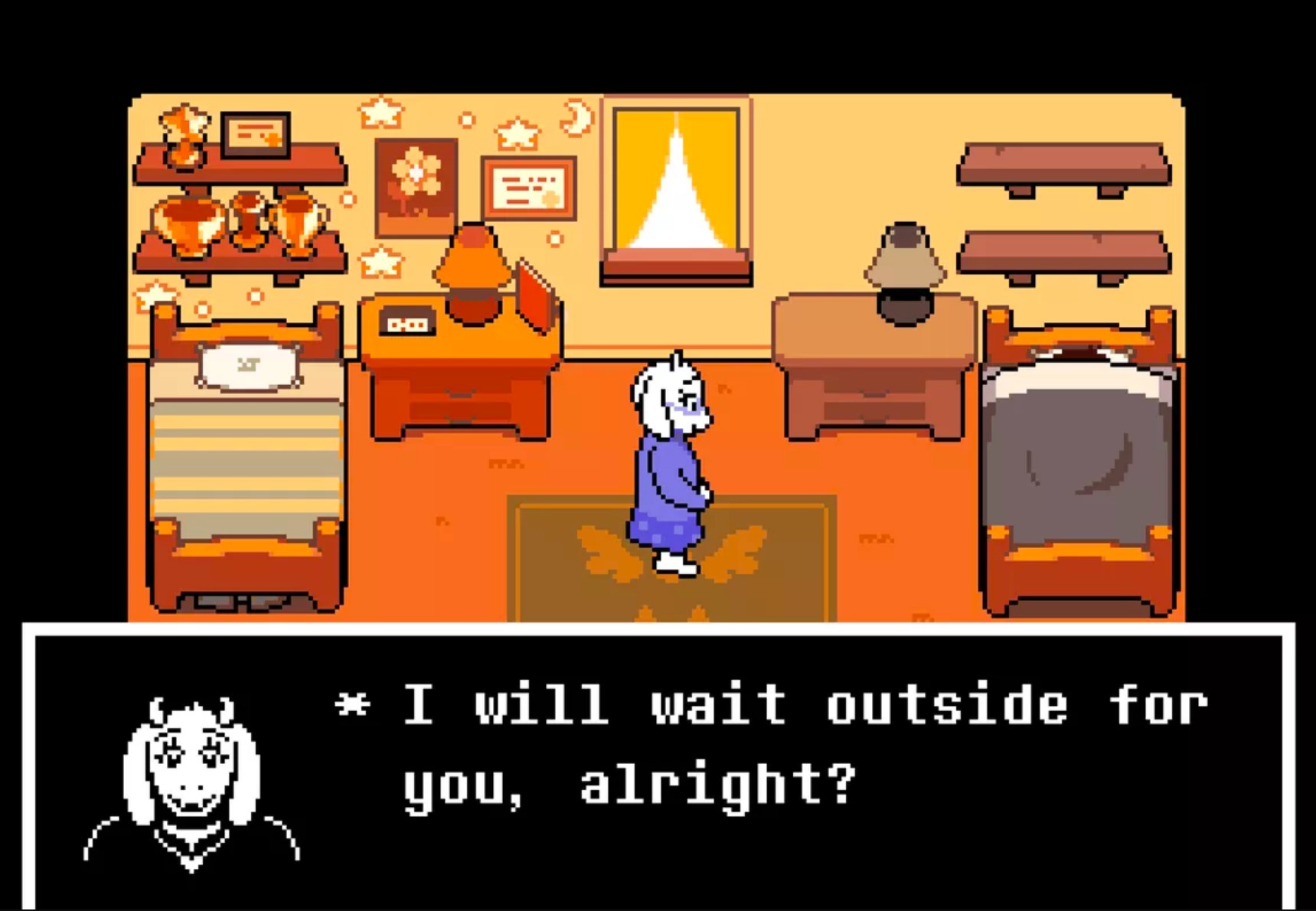 Friends and Fiends: Find allies to help you escape the underground.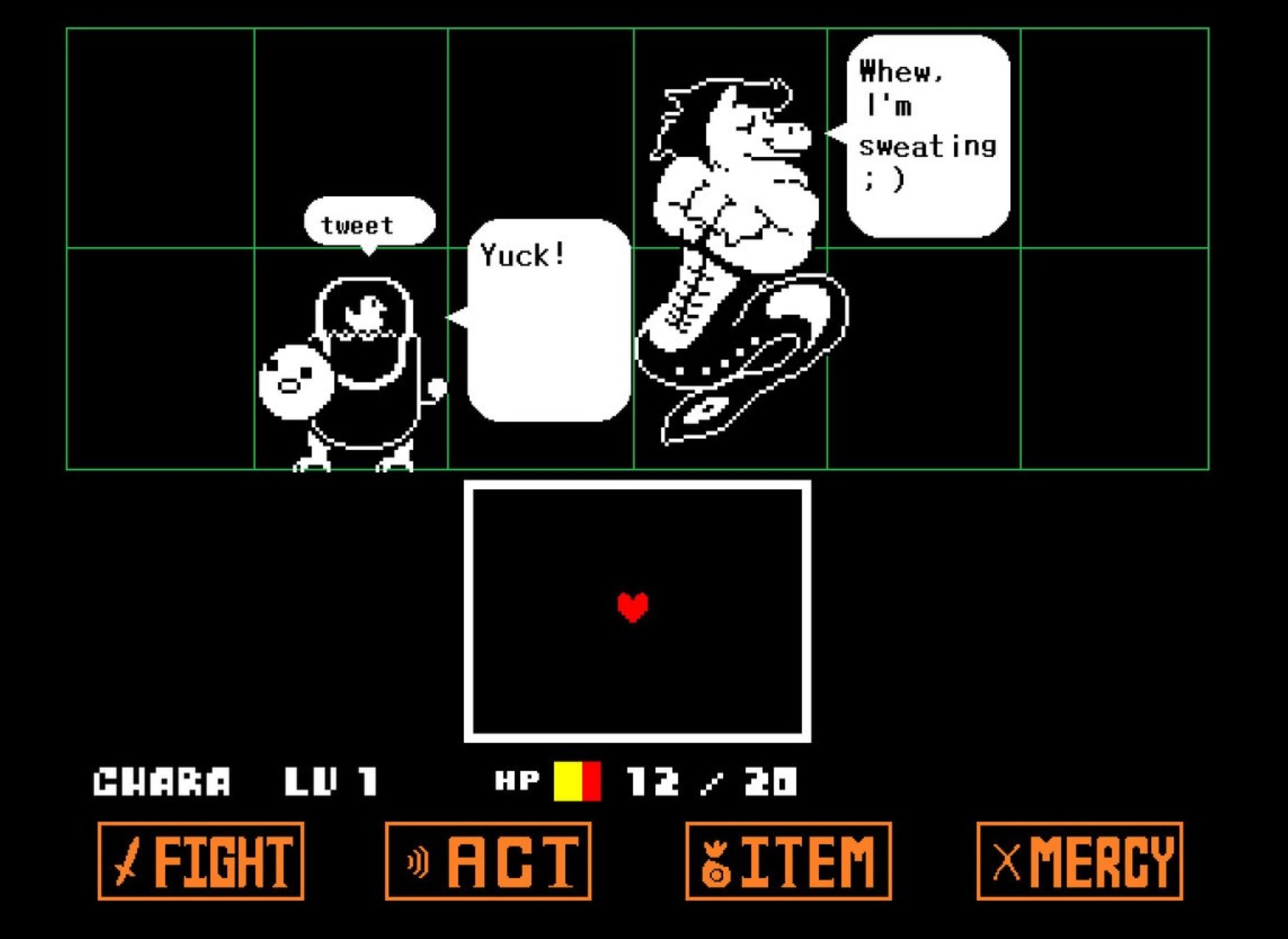 Love and Live: You don't have to kill anyone unless you want to.
1. Cuphead
Cuphead Gameplay
Simply put, Cuphead is the most beautiful game I have ever seen. The seemingly simple premise of a run-and-gun in the style of 1930s cartoons seems painfully obvious after you experience it. All of the characters are hand drawn with cell animation over watercolor backgrounds, a painstaking process that shows how much love the creators had for their game. But the prettiest animation doesn't mean much if the gameplay doesn't hold its own. Thankfully, Cuphead has precise controls and a punishing difficulty that rewards smart and focused playing. Solo or with a friend, this is a masterpiece.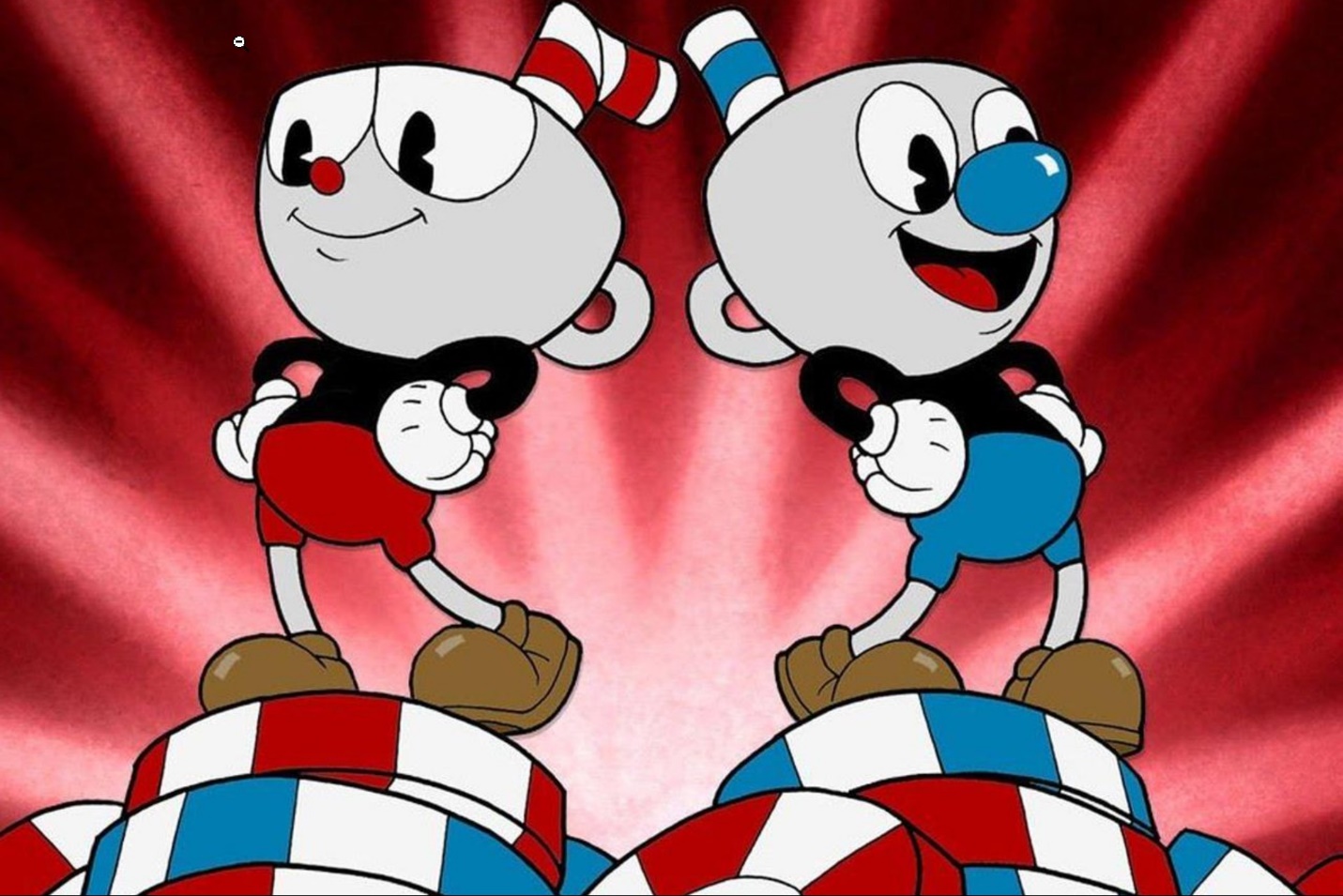 Old and New: Characters and environments are in the style of 1930s cartoons.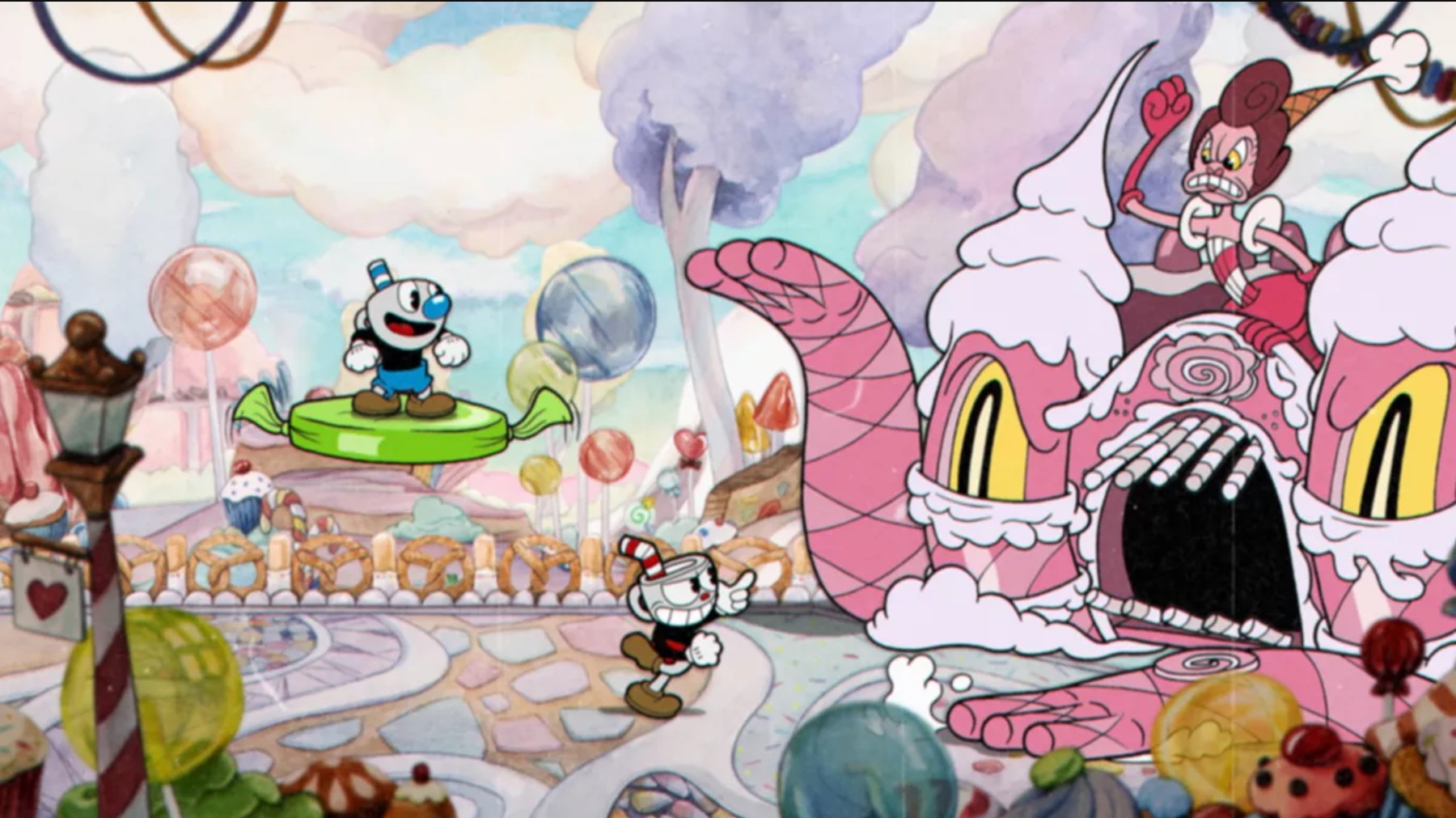 Fight for your Life: Bosses are tough and will end you quickly. Stay alert to figure out their patterns.
Image Gallery