[Top 5] Arkham Knight Best Suits (And How To Get Them)
Updated: 06 Sep 2021 12:17 am
Amazing Batsuits in Batman Arkham Knight!
Batman Arkham Knight provides users with a plethora of suits and skins for the Batman and the Batmobile. Some suits you get with the DLC, or you need to earn them by completing particular challenges. The suits give Batman a whole new look and make the game even more fun. So, if you are bored with the same old Batsuit, you are at the right place! I'll let you know about the best 5 Arkham knight suits for Batman and how you can get them! Read on to find out.
5. Batman Incorporated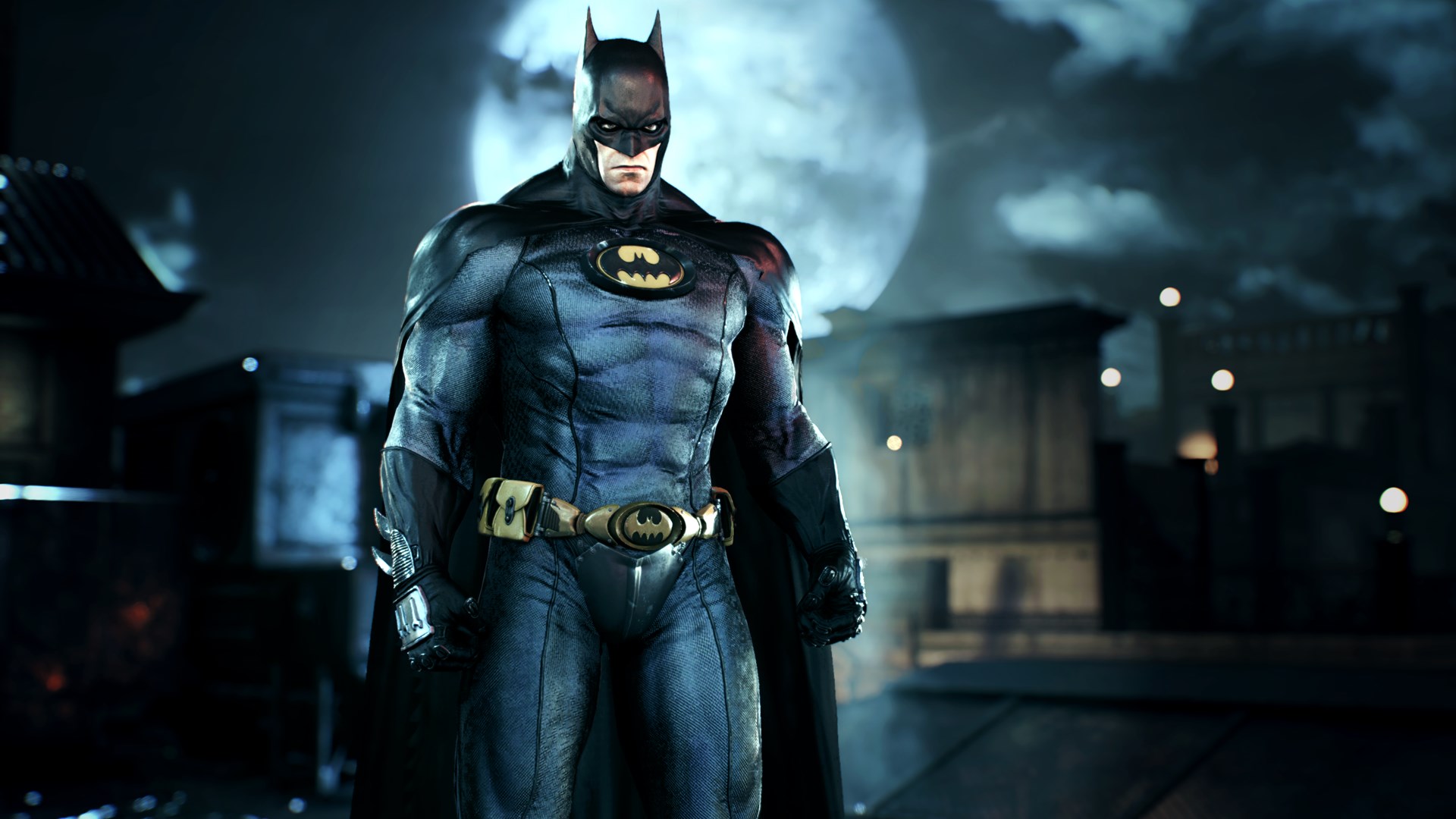 The Batman Incorporated suit is one that appeals to the original Batman Arkham game lovers. It's a classic Batsuit in Arkham Asylum and Arkham City. Not only that, but you can also find that this suit resembles Ben Affleck's Batman from the movies. It's a classic Batsuit with a yellow Batman emblem on the wearer's chest.
The Batman Incorporated suit comes as a part of DLC for Batman Arkham Knight, so you don't need to perform any particular challenges to acquire this suit.
 
What Makes Batman Incorporated Great?
Gives the player a classic Batman visage.
 
The Batman Incorporated suit appeals to Batman Arkham fans.
 
The suit is very realistic and highly detailed.
How To Get Batman Incorporated:
4. The Dark Knight 2008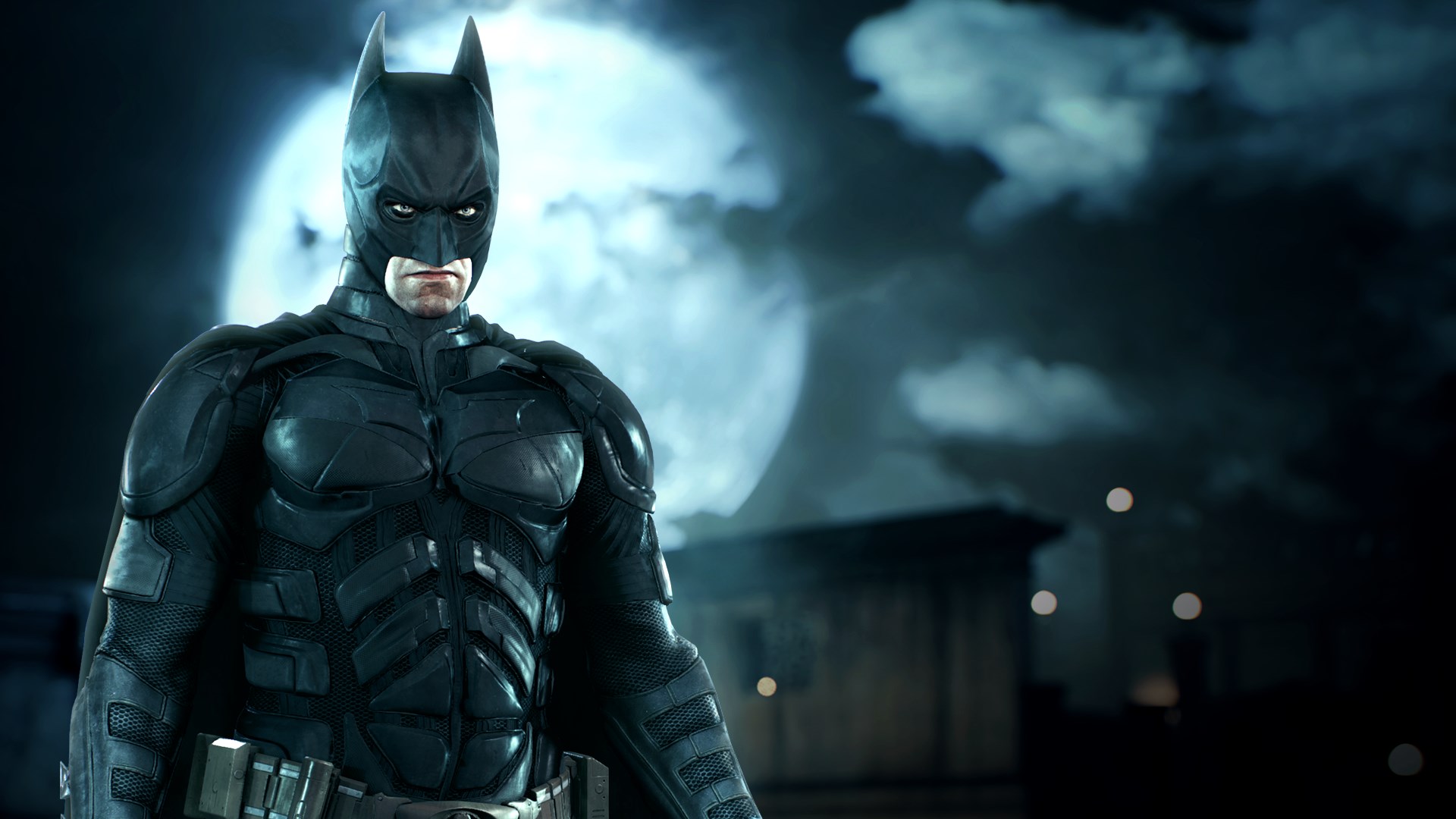 You're not a true Batman fan if you haven't seen the 2008 Batman movie, 'The Dark Knight.' The main highlight of that movie was not only Heath Ledger's marvelous joker but also the suit of Batman.
We saw a lot of improvement in the Batsuit in 'The Dark Knight' from the first part of the Batman trilogy, 'Batman Begins.' Thanks to WB games, we can get that suit in Arkham Knight by purchasing it on the Xbox Store or Steam (PC). Good news for Ps4 users, as they get this suit for free!
What Makes The Dark Knight 2008 Suit Great?
Relive Nolan's masterpiece trilogy in Batman Arkham Knight.
 
This suit makes Batman a bit skinnier.
 
The cape animation looks amazing while gliding.
How To Get The Dark Knight 2008 Suit:
3. Batman Beyond
The Batman Beyond suit is not a new skin for Batman. You will find this suit in Injustice: Gods Among Us for Batman and in Arkham Origins. But the Batman Beyond suit in Arkham Knight has been heavily modified. The details of this suit are out of this world! You can focus on each and every detail of this suit. It is not a conventional Batsuit with a cape; it is something different and pulls off the futuristic look.
What Makes Batman Beyond Suit Great?
The Batman Beyond Suit is unique and differs from other Batsuits.
 
There is no cape, and gliding animation provides a new experience.
 
The suit is very detailed.
 
How To Get Batman Beyond Suit:
2. Justice League 3000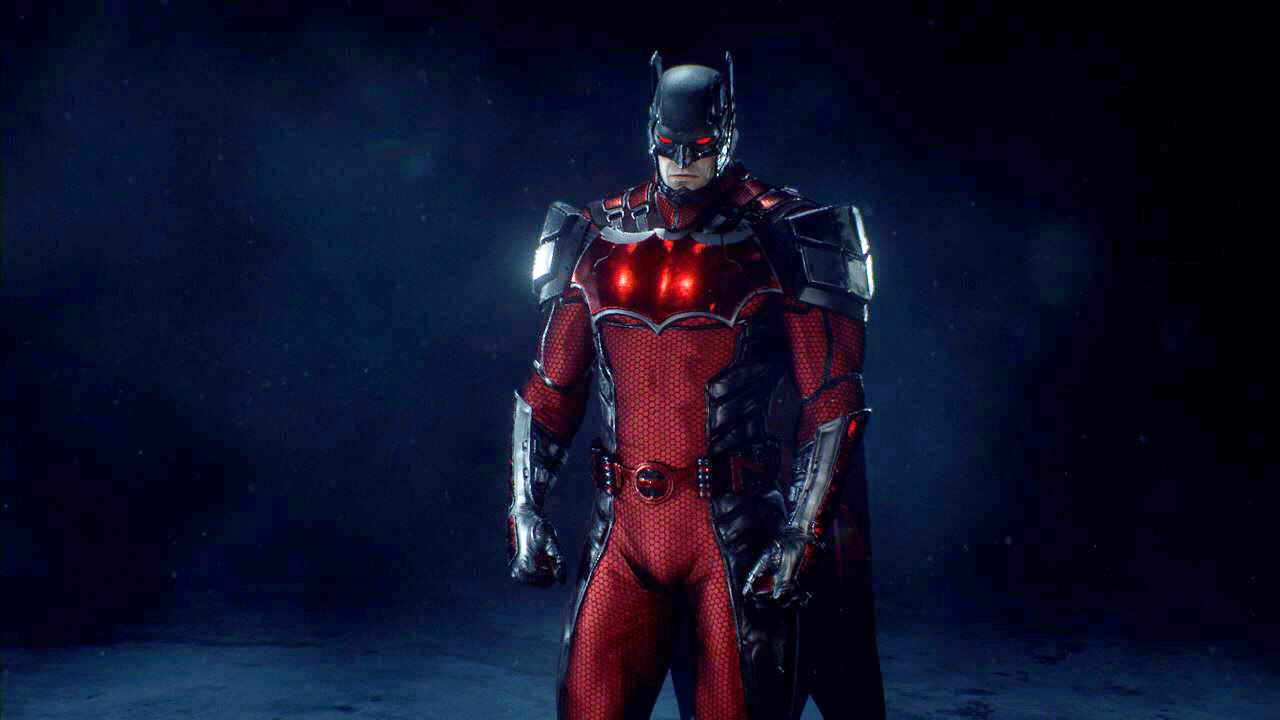 You might know from DC comics that Batman and the justice league have alternate dimension versions of themselves. Well, WB was kind enough to add Justice League 3000 Skin for the Batman in Arkham Knight. You can unlock this skin and play as an alternate-dimension-futuristic Batman. This version of Batman doesn't wear black; he rocks a silver and red combo with fine metallic shine on his armor, which looks amazing.
What Makes Justice League 3000 Suit Great?
It is different from conventional Batsuits that are centered on a black theme.
 
It makes Batman stand out.
 
The Justice League 3000 suit completely transforms Batman.
 
How To Get Justice League 3000 Suit?
1. Batsuit V8.05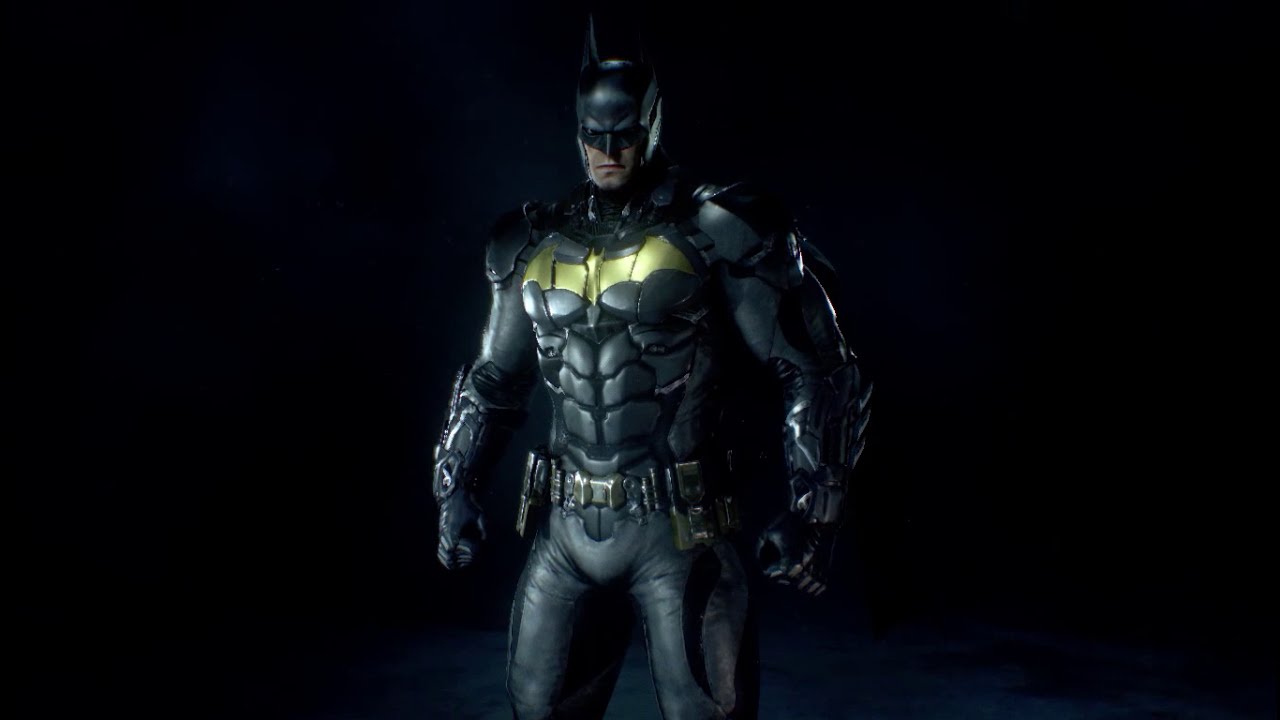 If you are a person who loves badass and aesthetic Batsuits, the Batsuit V8.05 is the suit for you! It is designed with jet black armor and a gold bat emblem on Batman's chest. This suit will have to be earned by the player by completing the game completely! This includes all side missions and Riddler's items too! So, you will feel a sense of accomplishment after you wear this Batman suit.
What Makes Batsuit V8.05- Prestige Suit Great?
Improved version of the classical Batsuit.
 
You get this suit after completing all game modes of Batman Arkham Knight.
 
Top-notch detail and a great combo of jet black and gold.
 
How To Get Batsuit V8.05- Prestige Suit?
Conclusion:
Batman Arkham Knight has lots of skins for Batman and Batmobile, and you can get these skins by either purchasing the DLCs or performing the respective challenges. Getting new suits for Batman makes the game even better, and it feels good to get new Batman suits without having to mod the game. I hope you enjoyed this list of the best Batman Arkham Knight suits. Make sure to try them all!
Image Gallery