Top 10 Anime with Yakuza
Updated: 12 Nov 2020 9:13 pm
Yakuza anime can be dark but they can also be fluffy romcoms.
Just because the subject of the anime is dark, doesn't mean the anime has to be dark.
This can be clearly seen with the yakuza anime in this list. While some of them stick to the traditional and are dark, there are plenty others that aren't. However, what they all have in common are their Japanese organized crime groups.
10. Back Street Girls: Gokudolls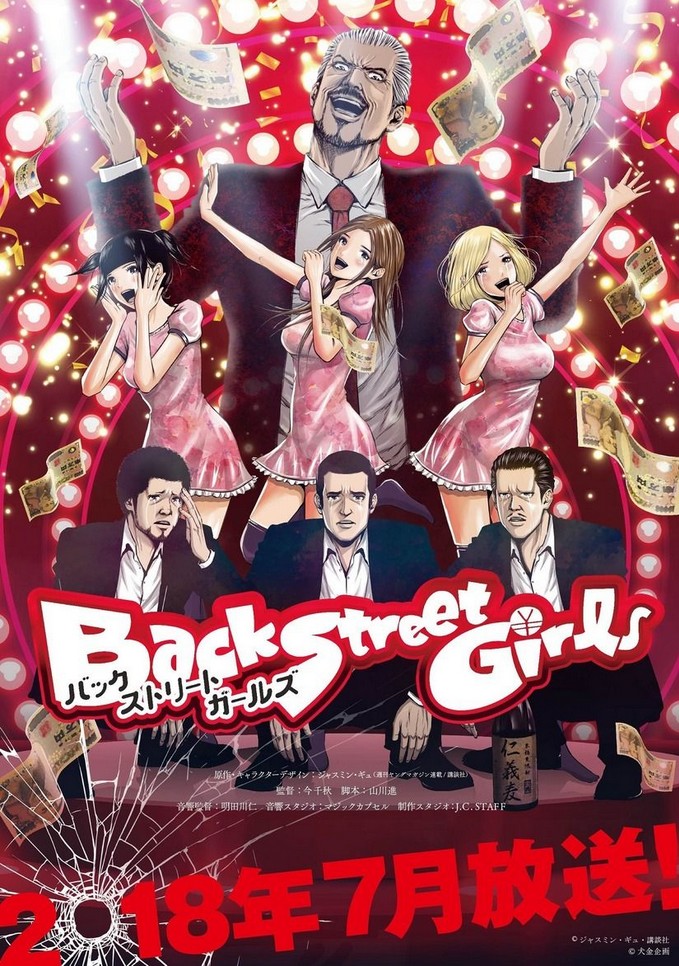 Though their bodies have changed, the yakuza spirit of Kentarou, Ryou, and Kazuhiko have not.
Yakuza members Kentarou, Ryou, and Kazuhiko have failed their boss for the last time and it's either have their organs sold and harvested or get sex reassignment surgery and become pop idols. The choice is obvious for the three, and after a year of tough training, the three men are back in business as Airi, Chika, and Mari and debuting as a new idol group: The Goku Dolls. However, the spirit of yakuza still burns brightly in their hearts, so in comes Mandarin Kinoshita the legendary manager to crush it out of them.
You'll like Back Street Girls: Gokudolls if…
You like adult comedy
You like unique comedy set ups
You like idol anime
 9. Gokusen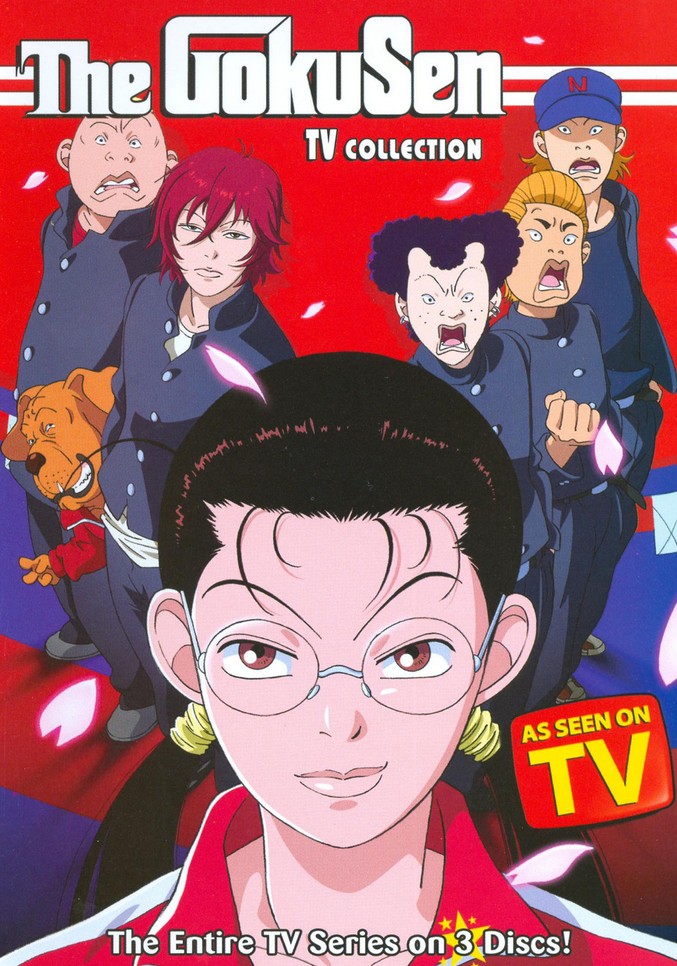 Disciplining students is harder than cracking down on yakuza members for Kumiko Yamaguchi.
Kumiko Yamaguchi is looking forward to starting her dream job as a math teacher, but on her first day at work she's met with students that are nothing short of delinquents. Unbeknownst to the out of control kids and despite her tame outer appearance, Kumiko is the head of a yakuza organization and has no problem managing even the toughest of gangsters. With her boss trying to get her fired and her need to keep her private life under wraps, the new teacher is about to have a challenging school year.
You'll like Gokusen if…
You like comedies in a school setting
You like older protagonists
You like older anime
8. Nisekoi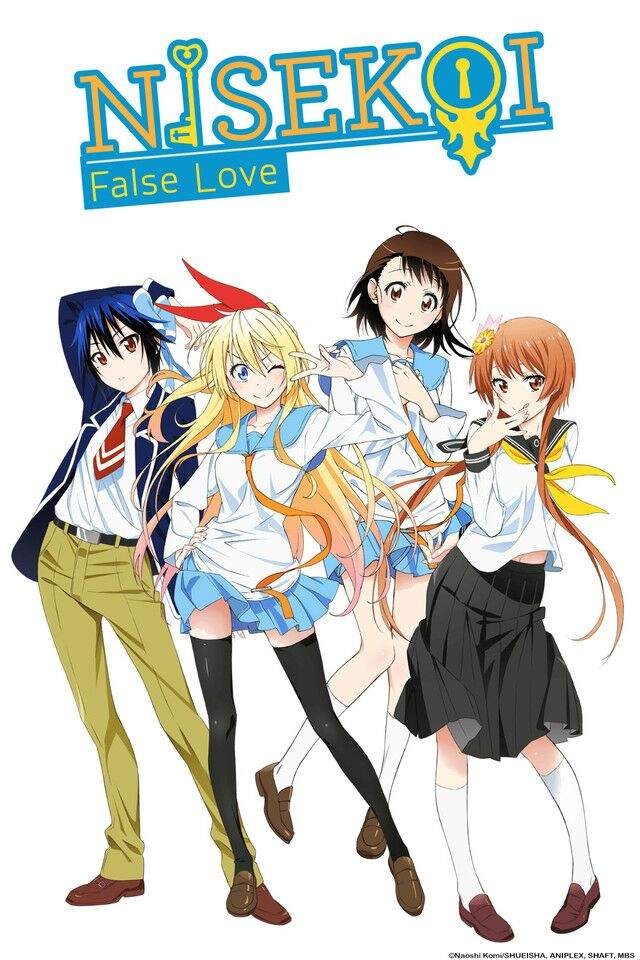 Raku finds himself trapped in a love triangle because of the new gang in town.
Raku Ichijou is a first-year student at Bonyari High School, and the sole heir to a powerful yakuza family. All he wants to do is live his life in peace and hang out with his middle school crush, but his plans are thrown for a loop when the American Bee Hive Gang steps on his family's turf. In order to ease the tension between the two groups, Raku and the daughter of the Bee Hive's chief, Chitoge Kirisaki, are forced to enter into a pretend relationship. Though it was something neither of them wanted, they find themselves getting closer over time.
You'll like Nisekoi if…
You like romcoms
You like anime set in school
You like slice of life anime
7. Texhnolyze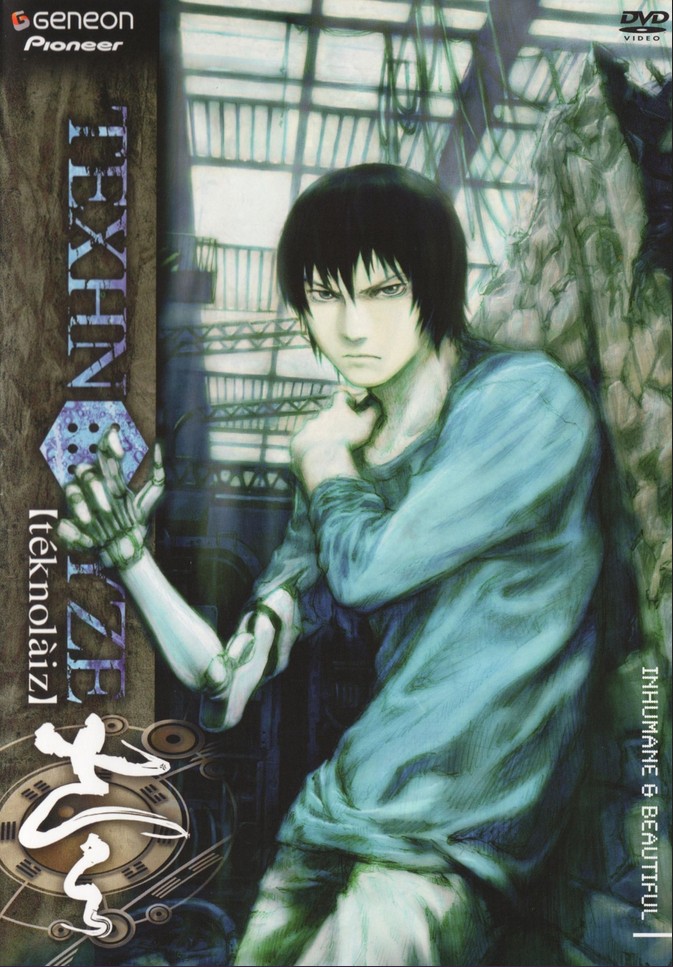 The City isn't safe, and Lux finds himself working to save it.
Lux, aka The City, is fought over by three major factions who seek to control it. Ichise is an orphan in The City who was able to make a name for himself as a prized fighter, but a fight with a fight promoter causes him to lose an arm and a leg. On the brink of death, Ichise's life is saved by a scientist who uses him to test out new Texhnolyze, a type of prosthetics. With these new tools, Ichise finds himself working for one of the groups trying to gain control over The City, but he soon realizes that The City is in danger.
You'll like Texhnolyze if…
You like sci-fi anime
You like psychological anime
You like violent shows
6. Beastars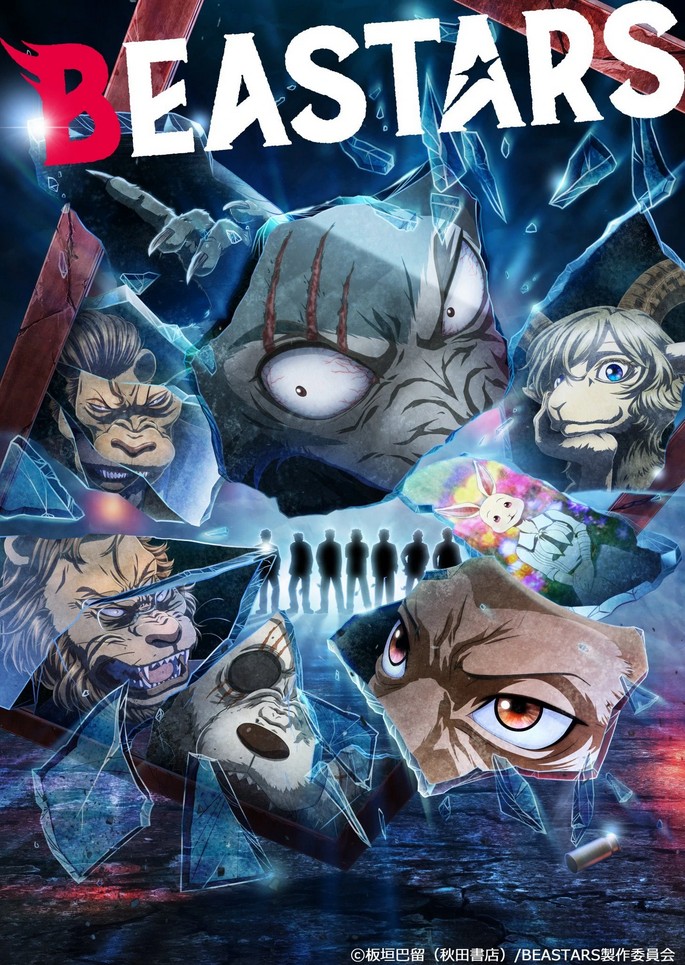 Everyday living isn't easy for carnivores like Legoshi who deal with constant prejudice.
In this world there exists a tense peace between carnivores and herbivores, which is strained after the death of an alpaca, Tem, at Cherryton Academy. Legoshi, a friend of Tem, is a gray wolf who has been feared since birth, and one fateful night while helping a classmate he meets Haru, a white dwarf rabbit. His feelings for her and his instincts as a predator force him to confront who he really is as well as the mystery surrounding the death of his friend.
You'll like Beastars if…
You like unique character designs
You like social commentaries
You like psychological anime
5. Black Lagoon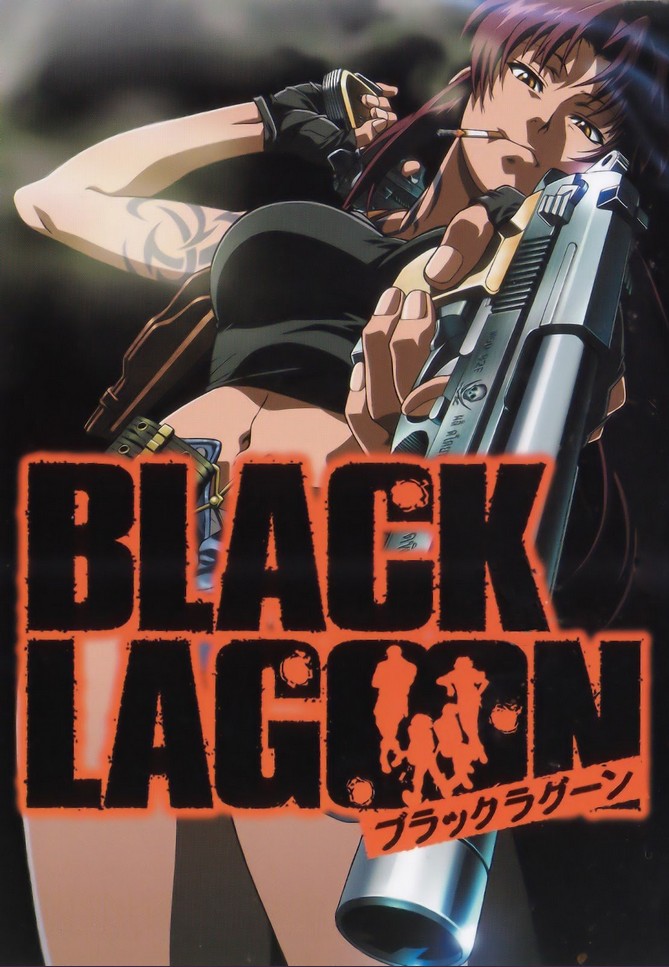 When it comes to getting business done, the Lagoon Company will see it through no matter how bloody.
The Lagoon Company is made up of a group of mercenaries who smuggle goods in the Southeast Asia region. One of its members is Revy, an exceptionally skilled user of firearms who shows no hesitation in battle. She and the crew take on various missions from all sorts of clients, which usually bring bloody results.
You'll like Black Lagoon if…
You like episodic plots
You like fast paced action
You like plots with spicy main characters
4. Darker than Black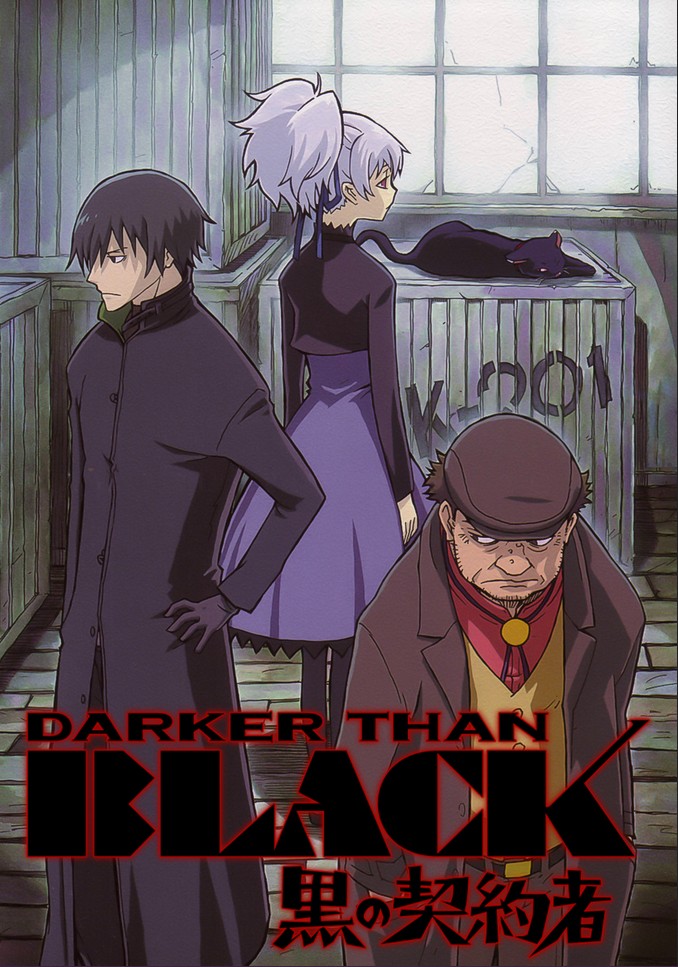 Life is dangerous for those who have given up thier humanity for power.
The appearance of Heaven's Gate in South American and Hell's Gate in Japan marked the entrance of Contractors, those who exchanged their humanity for supernatural abilities, into society. Section 4 Chief Misaki Kirihara is currently at odds with Hei, a Contractor who takes jobs from the Syndicate. Brewing in the shadows is a plot that poses a threat to the very existence of Contractors.
You'll like Darker than Black if…
You like supernatural anime
You like sci-fi thrillers
You like anime with short arcs
3. Durarara!!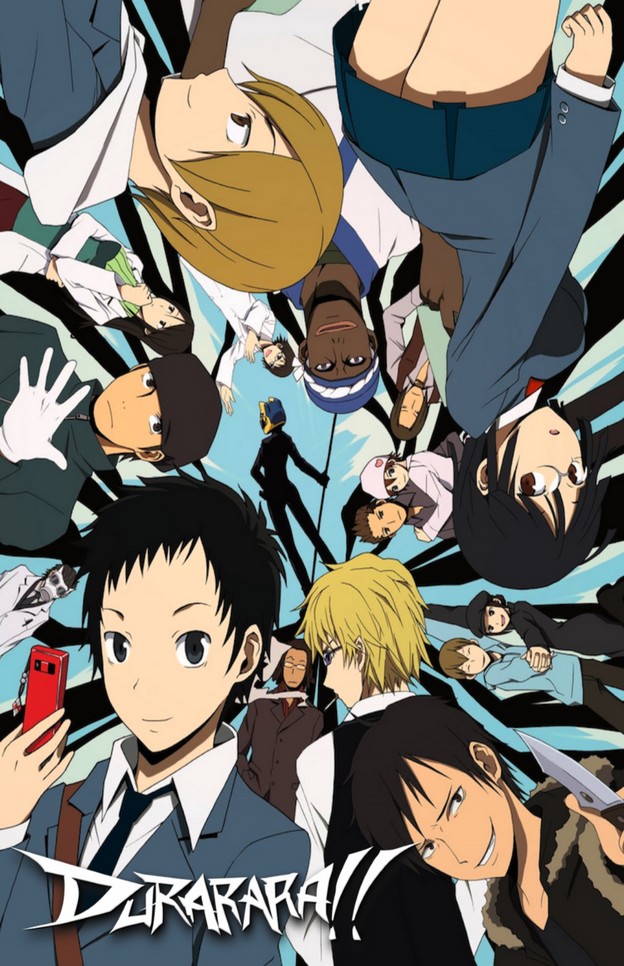 Tokyo's downtown district can be dangerous for a newcomer.
Right after moving to Tokyo at the invitation of a childhood friend, Mikado Ryuugamine sees the headless Black Rider, a character straight out of an urban legend. The Black Rider isn't the only mysterious figure of Tokyo's downtown district, there are other rumors about gangs and other dangerous folk. As supernatural events begin to occur, more and more of these strange figures begin to make their appearance.
You'll like Durarara!! If…
You like supernatural mystery anime
You like shows with great animation
You like diverse character casts
2. Hinamatsuri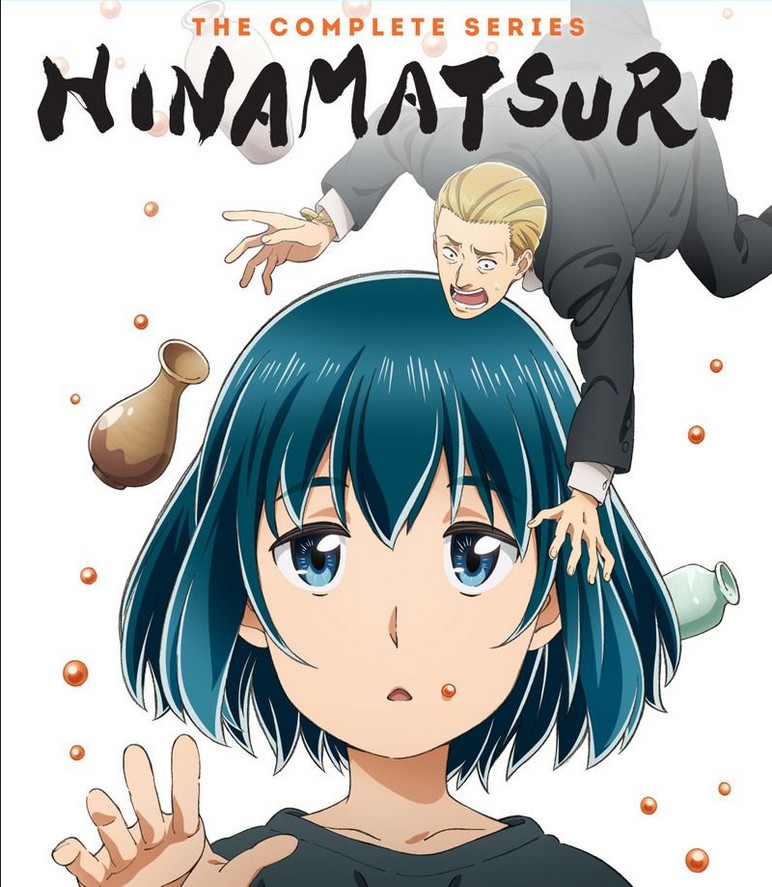 Hina is a strange girl with strange powers, who just might be able to be useful to Nitta.
Yoshifumi Nitta was minding his own business when out of the blue a capsule materialized and fell on him. Inside the capsule is a young girl who says nothing besides the fact her name is Hina and that she has powers that if go unused, create a large explosion. Nitta finds himself with no other choice but to watch over her, but while at it, he hopes that he can at least use her powers to his benefit.
You'll like Hinamatsuri if…
You like slice of life comedies
You like shows with supernatural elements
You like fun characters
1.  Great Teacher Onizuka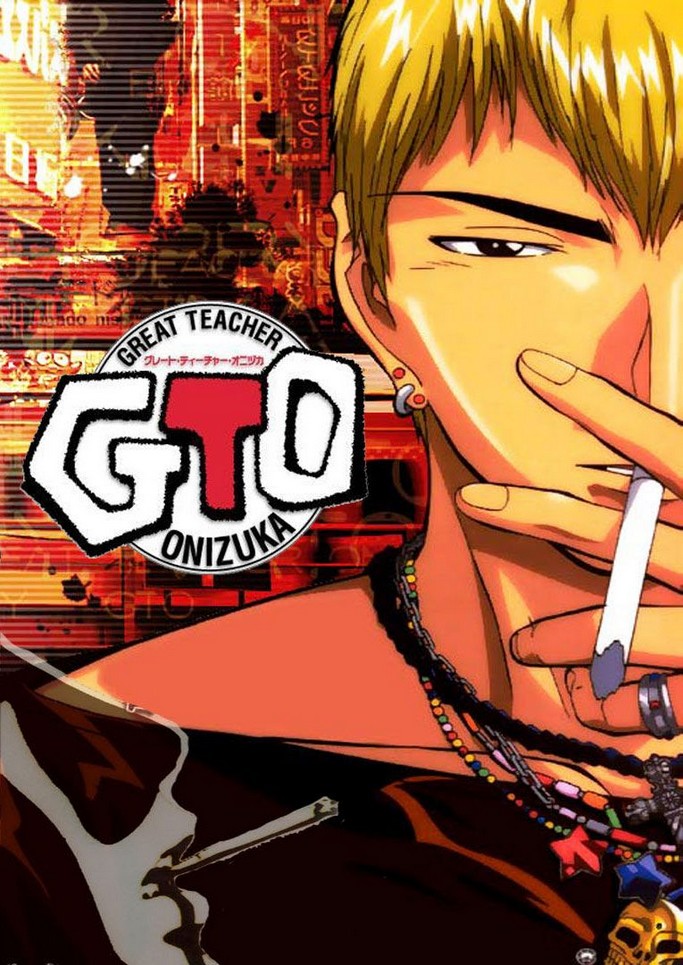 Teaching is a whole 'nother challenge for fromer gang member Onizuka.
Eikichi Onizuka is an ex-gang member turned teacher. His goal is to connect with each of his students and to help them overcome their problems that are stopping them from living their best life. A noble goal, except for the fact that he's in charge of a class that's driven one of its teachers to a breakdown, another to join a cult, and one to even die under the most mysterious of circumstances. Onizuka is determined to win his students over by whatever means, including questionable ones, necessary.
You'll like Great Teacher Onizuka if…
You like older protagonists
You like being able to relate with many characters
You like comedy
You may also be interested in:
Image Gallery