10 Best Sci-fi RPG Games To Play in 2015
Posted: 23 Jun 2015 5:06 am
Updated: 23 Jul 2015 8:23 am
Commander Shepard gets ready to take on the alien invaders.
10. Star Trek Online
Star Trek is one of the grandfathers of modern sci-fi, and responsible for making the genre popular in public conscious. As with any franchise in this day and age, Star Trek has an MMO attached to it. And this is one of the good ones.
In Star Trek Online you choose one of the two factions (Federation or Klingon) and captain a ship in the ongoing conflicts in the galaxy, either directly engaging the opposite faction, or the various problems outside of that main conflict.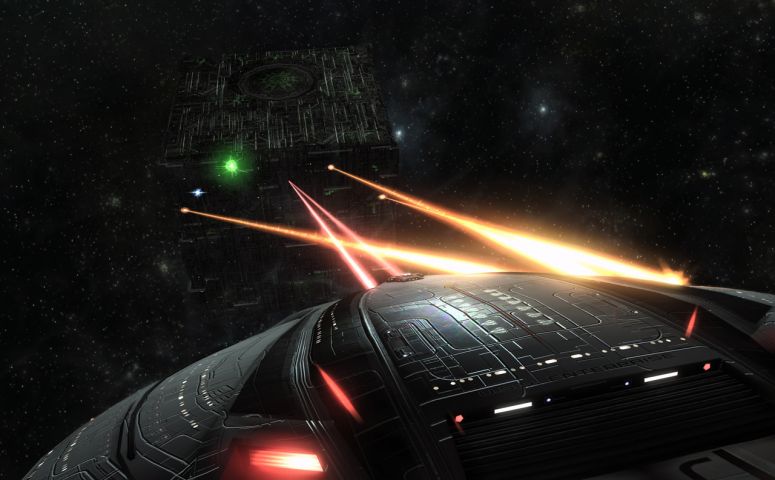 Space combat is an integral part of the setting, and game.
Unlike most traditional MMOs, Star Trek Online does not focus on a just a single avatar, or character; instead, in Star Trek Online, you captain a ship, spending a large portion of the game in space itself. However, unlike some of it's competitors, you can leave your ship for planetary missions, where your captain takes an entourage of four bridge officers to explore, and quest on the planetary surface.
The split between the two gameplay modes, and the quality of the experiences, and the constantly updating content, brings a refreshing breath into the MMORPG genre, and puts Star Trek Online in the list of must play sci-fi rpgs in 2015.
Image Gallery