Prison Architect Review – Read Before You Buy
Updated: 18 May 2019 9:39 pm
There are a unlimited amount of outcomes for this game.
When I first heard about Prison Architect a couple of years ago, I couldn't understand what all the fuss was about.
Sure, early access games were actually becoming a thing at that time and opened the market for future games. But a prison game? It didn't seem that appealing at first.
In the following, I will take a critical look at why you will probably love watching maximum security prisoners shower, way more than you should.
About Prison Architect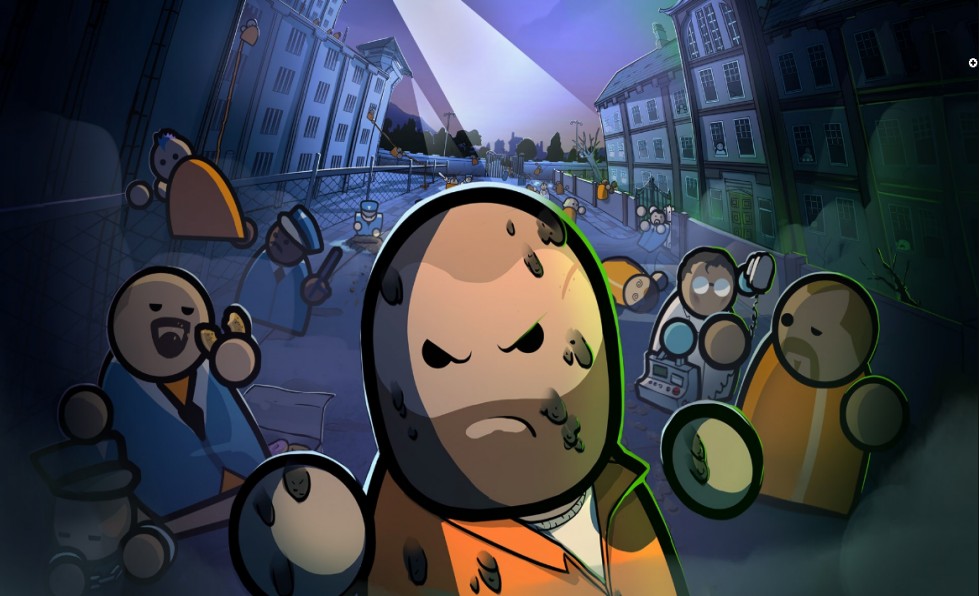 Keep an eye on things at all times or you'll have chaos on your hands.
Prison Architect is a prison management simulation that puts you in the shoes of a warden – literally if you wish to do so, but more about that later. Your task is to keep the scum of the earth away from the law-abiding citizens. How this little holiday from society will look for the inmates, is completely up to you.
After its first public release by indie developer Introversion Software in September 2012, Prison Architect finally left its Alpha state in October 2015 after five years of development. Originally crowdfunded, almost 8000 pre-orders sold for US$270.000 in just two weeks.
Prison Architect's Story
The core of the game is its sandbox mode, however, Prison Architect features five story missions that form a tutorial. They might not be masterpieces, but they are quite entertaining and a nice way to introduce new players to the game's mechanics.
Prison Architect doesn't need much of a story though. This is one of those giant sandboxes where you can live out your dreams. It's all about creating your own tales. There is an option to add a number of random events to shake things up and keep them interesting, which adds all kinds of challenges from radio hosts that upset your inmates, to different accidents, virus outbreaks, and even assassinations.
A grant system allows you to gain some extra money by fulfilling several small objectives. Build this office. Add that cell block. Starve that many prisoners to death. That kind of thing. If you are completely new to the game or in desperate need for cash, then this is a great way to guide you through the sandbox mode and earn you something on the side.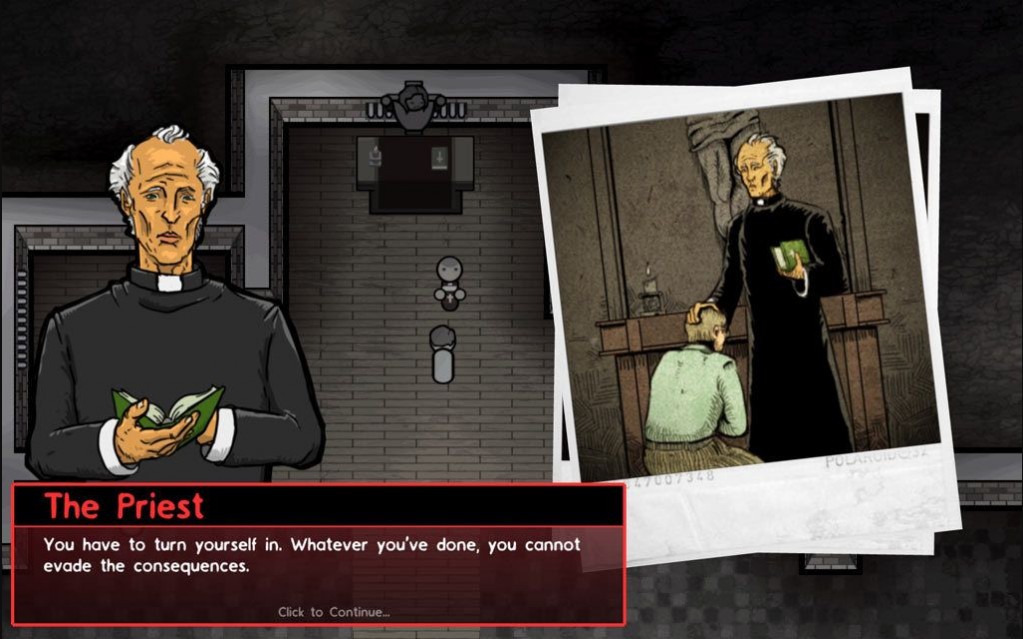 Doesn't joke around: The warden defends his decision to send a prisoner to a Catholic monastery.
Prison Architect's Gameplay
Prison Architect's main strength is the freedom it gives the player when it comes to shaping the money-machine, err, a correctional facility of your liking. You've always wanted to build your own Guantanamo? Now you can. Do you want to build a haven of reintegration to turn society's worst into upright citizens? Go ahead. From a minimum security prison with all the amenities and reform programs for your inmates, to a maximum security prison with tons of heavily armed guards, sniper towers and harsh punishments, a mix of both or anything in between – the choice is yours.
A key role in Prison Architect is that of the warden, who oversees the whole prison. There are several different playable wardens to choose from, however, their individual abilities feel somewhat underwhelming. They are still adding a small degree of variety and help. Players have the choice to either construct their facility in a classic management simulator kind – or to take control over the warden, steering him through a high-security prison, only feet away from inmates that just want to slit your throat. This alternative of constructing the prison around your warden changes up the gameplay quite a bit and will have a big influence on how you design your prisons.
When starting a new sandbox game, you have many options to adjust your Prison Architect experience in any way you want. Map sizes, weather, events, "mutators" to change the standard game experience – you name it. Just like in real life, caring about the well-being of your staff is optional. You can sell your prison and the souls of your prisoners with it to then build another facility that is even more impressive than the preceding one. If that becomes boring too, then the Steam Workshop has further incentives to come back to this game, such as Star Wars or military themed overhauls and many other mods to tailor the game to your needs.
One last noteworthy variation that inverts the principle of the game and might almost feel like a new game, is the so-called "Escape mode". As the name suggests, it's all about getting out of a preconstructed prison instead of keeping people inside of the well-protected walls. Similar to the "Warden mode", the player directly controls his character and tries to acquire any help that might be useful for his escape. While I wouldn't recommend buying the game solely for this, it sure helps to keep things interesting.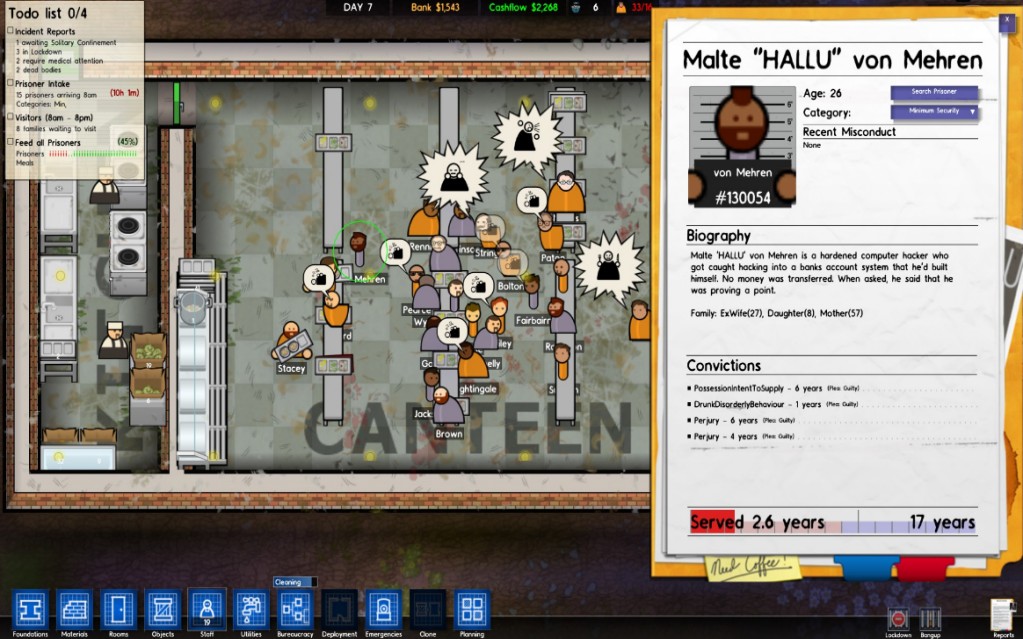 First world problems: prisoners complaining about being hungry while having their lunch.
Prison Architect's Multiplayer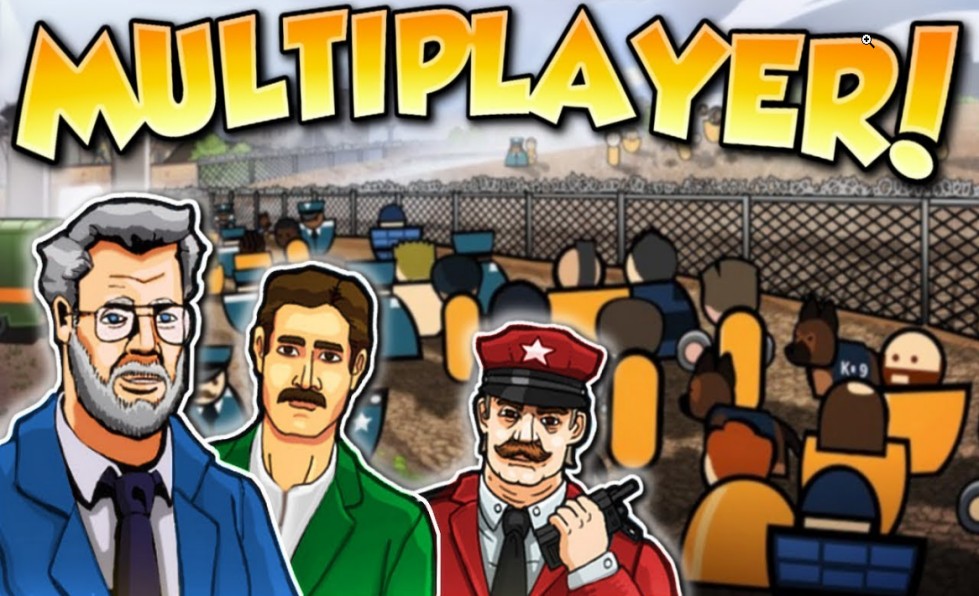 Build and manage the best prison with your friends in multiplayer mode.
As of September 2018, Prison Architect possesses a multiplayer mode that allows up to 8 players to build their Alcatraz together. Functionality is still limited and can be buggy due to the current version being a multiplayer alpha. I can say from my experience with Prison Architect: bear with it, in the end, it will be worth it.
Prison Architect's Graphics
Shipped with simple but effectively timeless cartoon-style graphics, Prison Architect looks quite charming. The game can be considered quite cynical due to the fact how massacres that happen in your canteen become comical, and if one of your inmates OD'd again, you won't need to fear the graphical repercussions too much.
Both graphics and animations are simplistic and functional. This has the positive side effect that you can run this game on low spec computers too, as long as your prison isn't too big.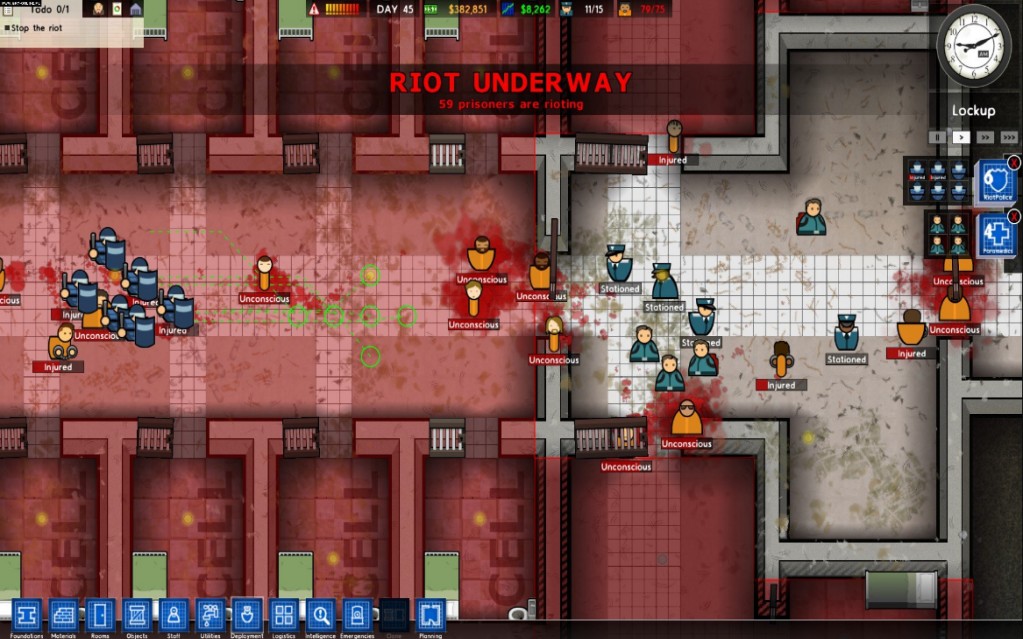 La Tomatina: traditional Spanish tomato fight inside a prison.
Prison Architect's Developers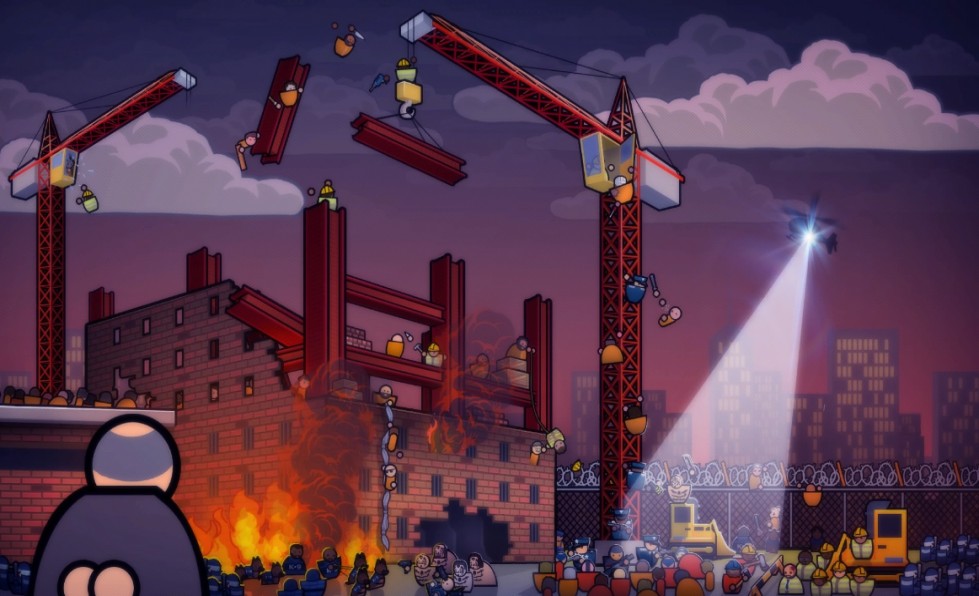 The warden watches over the building process.
Introversion Software is the same studio from Chris Delay and Mark Morris that brought you indie hits such as DEFCON and Uplink. Close to the community due to the whole crowdfunding process, several in-game aspects have been created by supporters.
While bugs occur, they are usually fixed with the next update and don't stick around for too long. The game is still getting updates and bug fixes every couple of months with new content, such as the recently released online mode being added to it.
Prison Architect's Price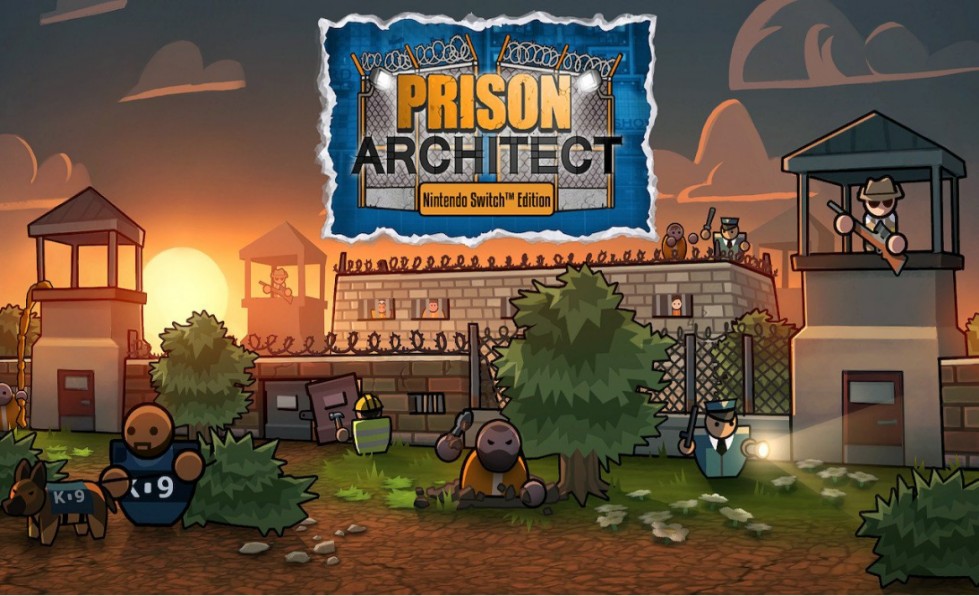 Nintendo Switch version of the game
If you feel like imprisoning people, want to see awesome cantina fights and daring escape attempts, then you can grab Prison Architect for PC, PS4, Xbox One, Xbox 360, Switch, iPad or Android. The PC version is available for around $30 on the developer's website, Steam, Humble Store and GOG.com.
There are no in-game transactions or DLC. All future updates are yours after buying the game. Thanks, Introversion.
- Final Verdict: 9/10
Pros:
Huge sandbox to make dreams come true

Charming cartoon graphics

New features still being added
Cons:
Very limited campaign

Only a few different wardens to choose from
You may also be interested in: