William Chyr's Artistic Background Aided in Creation of Exploration Game Manifold Garden
Updated: 11 Aug 2017 12:58 pm
Chyr working with one of his installation pieces "Moment of Transition"
William Chyr is a Chicago based artist with a degree in Physics and Economics from the University of Chicago.
Chyr worked for several years as an installation artist, exhibiting his work in China, Canada and several states within the USA. His work has received multiple awards over the years for the way it experiments and interacts with space. Manifold Garden, Chyr's first attempt at game design is no exception to this rule.
Originally known as Relativity, the game was inspired by Escher's print by the same title, but later the name change was due to the fact that as Chyr worked on the game the focus changed and so Manifold Garden became the new title. You can read more on the name here.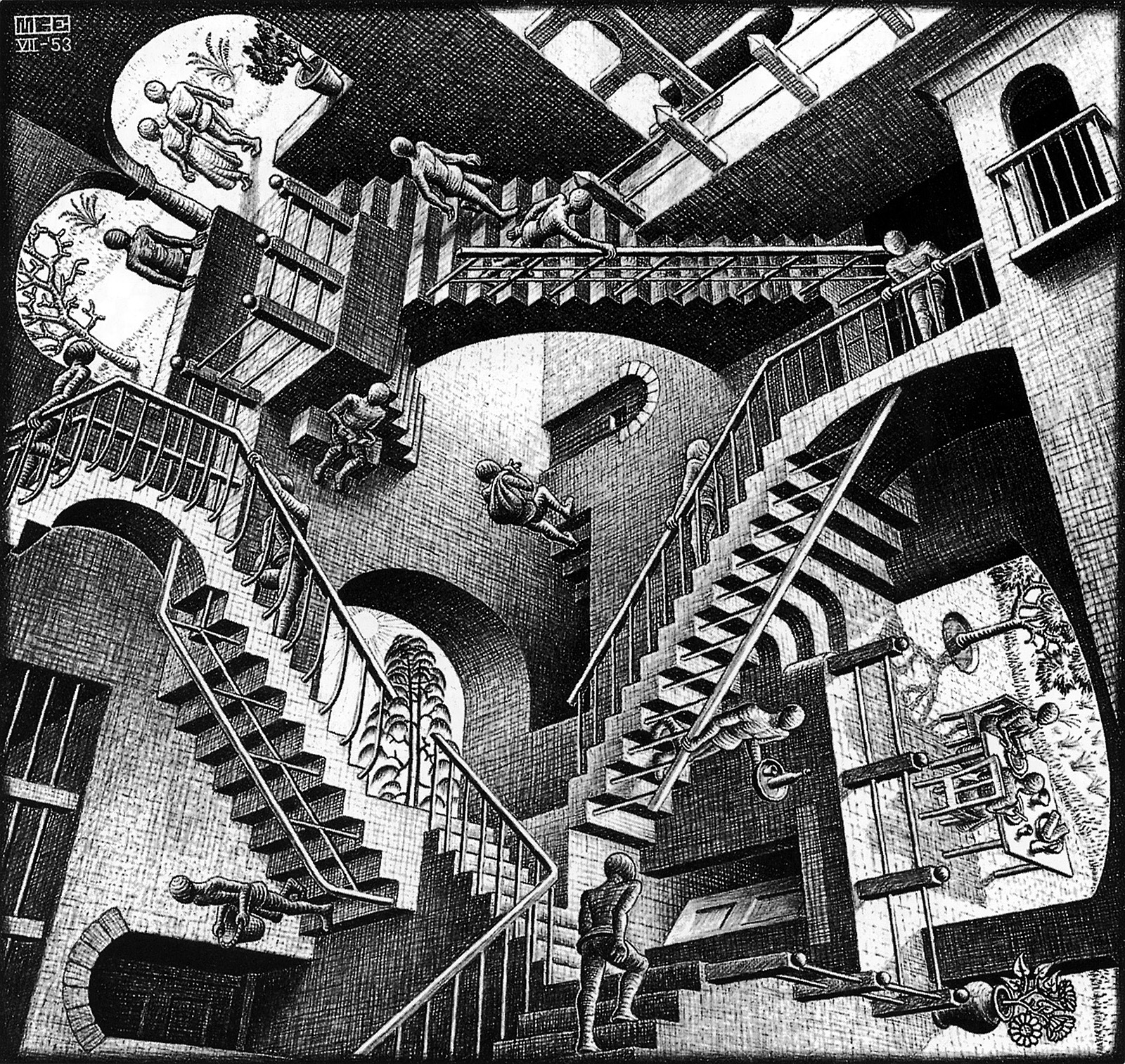 M.C. Escher's famous print relativity.
Manifold Garden (MG) combines physics and artistic space to create a first person puzzle exploration game. Not only does it give the player an opportunity to experiment with gravity but also, according to an interview with We Got This Covered, Chyr said the game focuses on architecture and "impossible geometry."
MG was made with Unity, at first as a way for Chyr to learn the program. After several years of creating installation pieces from balloons Chyr began to feel limited in his work and decided to turn to new forms of creation. The artist stated that he attempted to learn glass blowing and metalworking, but that these didn't feel right to him. Eventually a friend suggested that he try game dev and so Manifold Garden was born. It was meant to only be a three month project, but after nearly four years, MG has become much more than just a self made tutorial.     
In another interview with Video Game Tourism, Chyr states his attraction to game development as having the ability to create completely new worlds, writing the rules of physics as well as the actual development of the game, "which requires a solid understanding of design, art an technology." When asked how his previous work has influenced his work with Manifest Garden Chyr offered that his installation work focused on space and that space - how we use it, how we fill it, etc, is a major aspect of the game also.
"The amazing thing about games is that you're experiencing them exactly as the artist intended…" said Chyr. "If you want to do installation art these days, video games seem like the perfect evolution. It's virtual space where you control everything." Chyr's previous experience as an artist is present not only in how he talks about the game but also in the game itself. Even if it weren't playable, the design is still an aesthetic worth scrolling through in a photo gallery and Chyr has even used some of the screenshots of his game in his artistic portfolio.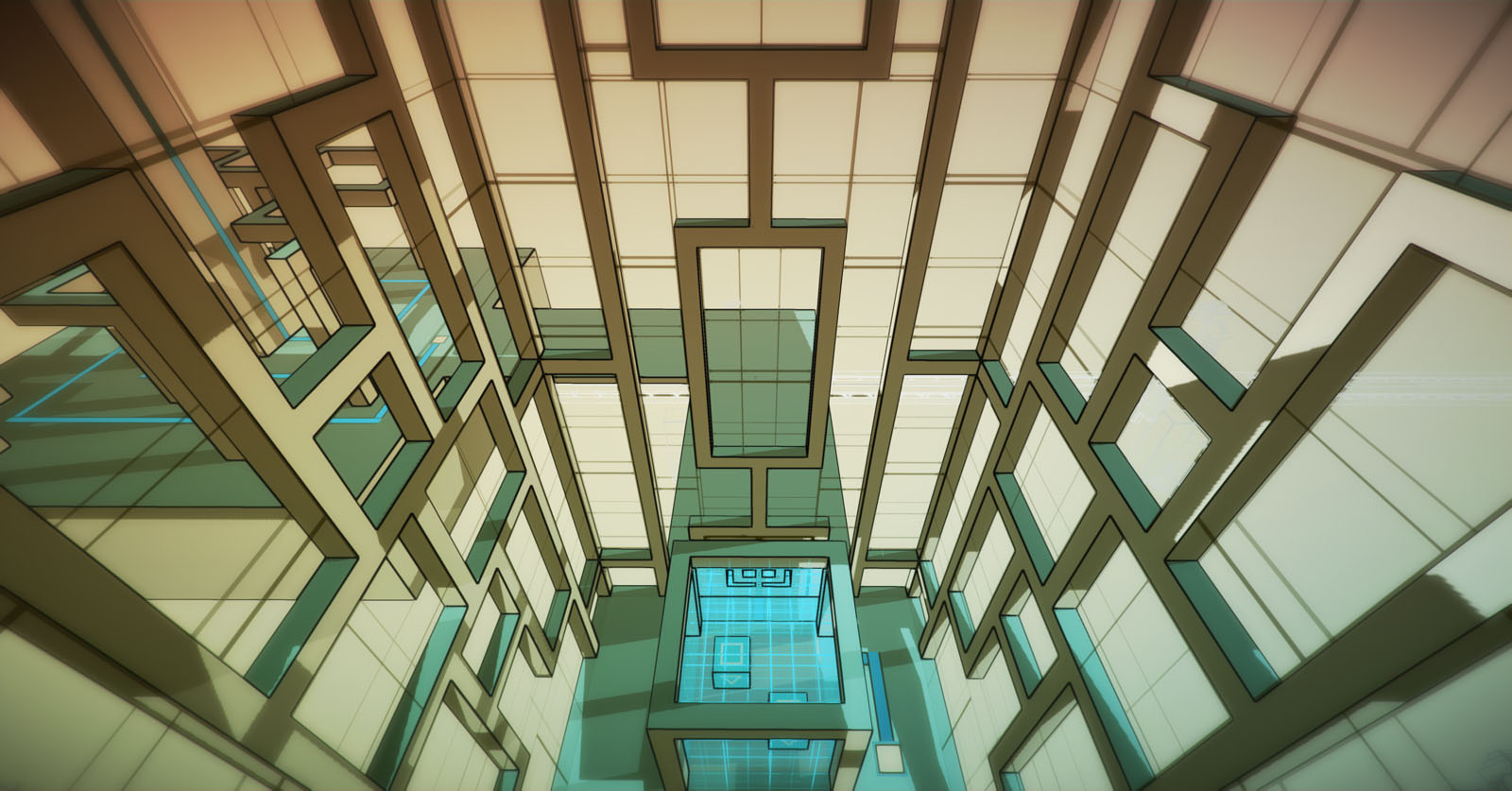 Screenshot from Manifold Garden