Warhammer 40,000: Space Marine Game Director Launches New Survival Game The Long Dark
Updated: 05 Aug 2017 9:02 am
The Long Dark has been a huge excitement for Lierop
Some of the titles that Lierop has worked on include Dawn of War - rated 8.8/10 by IGN,  Far Cry 3 - rated 10/10 by Eurogamer, and Company of Heroes which also had a great reception and won around 20 awards from companies such as PCGamer, Game Critics Awards, Gamespot and Gamespy just to name a few. 
Lierop has been "really excited about the Long Dark" and to be working on the project with what he refers to as an amazing team since it began. In September 2013 Hinterland Studio Inc. posted a video on Youtube introducing the team with commentary from each person and a send off by Lierop himself at the end saying "We're going to build something that is groundbreaking and amazing." Lierop gives his team enthusiastic credit within the video, introducing each member with a very confident belief in their abilities as well as a strong respect for their past works.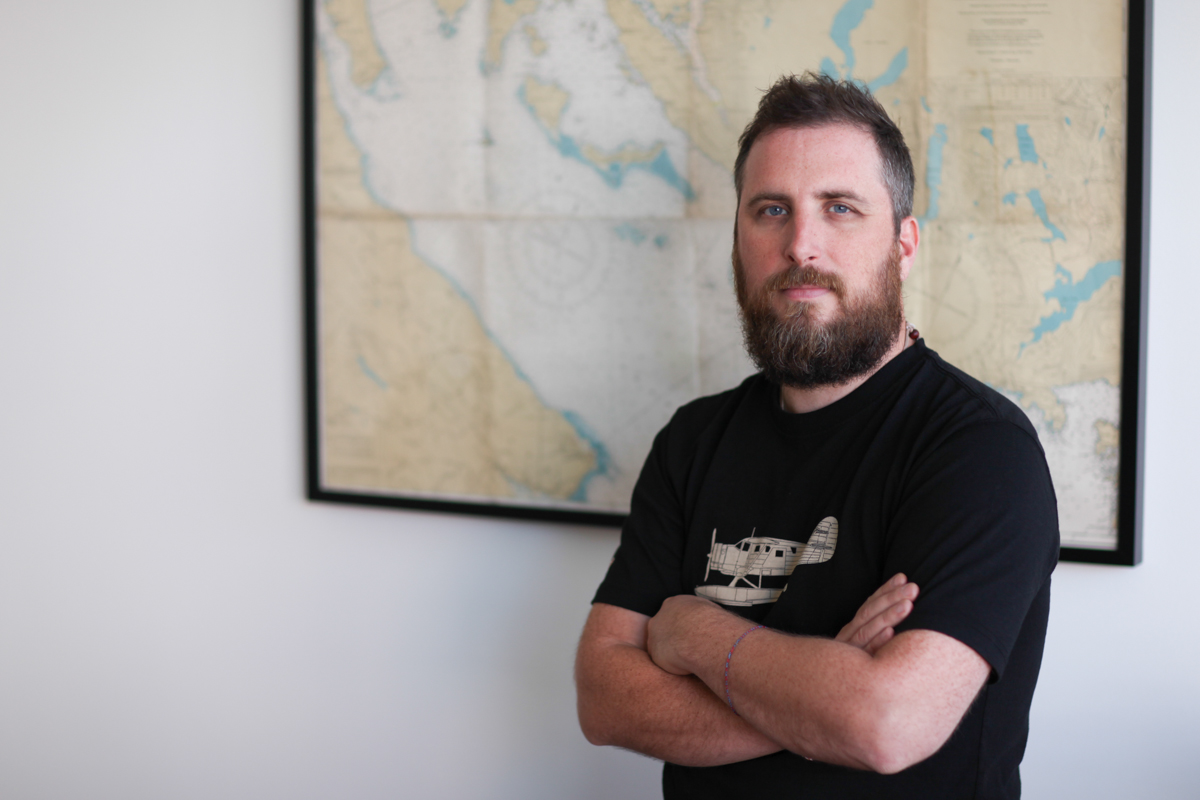 Just look at how proud and excited Lierop looks - nearly bursting at the seams!
In an interview with Gameranx writer Holly Green, Lierop discusses how the Long Dark, which takes place in Canada was inspired by some of his time spent in a small town in Vancouver exploring the woods and logging areas around said town. He mentions also the fact that "Urban Exploration" throughout other titles such as Fallout 3 was another big inspiration to the Long Dark legacy. He also sites other inspirations coming from games such as "S.T.A.L.K.E.R" and "The Dog Stars" which was one of the driving forces between some of the more psychological aspects.
In an earlier interview with PCGamer, Lierop expresses his determination to make this game "a believable experience" and how he and Hinterland hired a wilderness survival expert to spend some time with them out in the brush in order to "learn how to live without the comforts of civilization." Lierop goes on to say later in the article that the development team refused to take an easier route and work hard to provide a game that would be more impactful to its audience than something as simple and straight forward as a zombie apocalypse.
More recently, now that The Long Dark has officially launched, Lierop has been excitedly sharing some of the images taken by players, a visual poem of The Long Dark and of course several posts about the ongoing updates and bug fixes being done via his Twitter and Linkedin.
Despite some minor setbacks with platform issues and other details, it is clear that Lierop is extremely proud of his latest game, The Long Dark.