Treasure Awaits The Buccanneers Bold Enough To Brave 'Pirates VR: Jolly Roger' VR Pirate Life Simulator!
Updated: 19 Jun 2022 4:39 pm
Getting on a wrecked pirate ship sounds like such a healthy idea...
'Pirates VR: Jolly Roger' is a VR horror adventure game set somewhere on an island in the Caribbean, where treasure awaits the brave adventurer who manages to find it without kicking the proverbial bucket!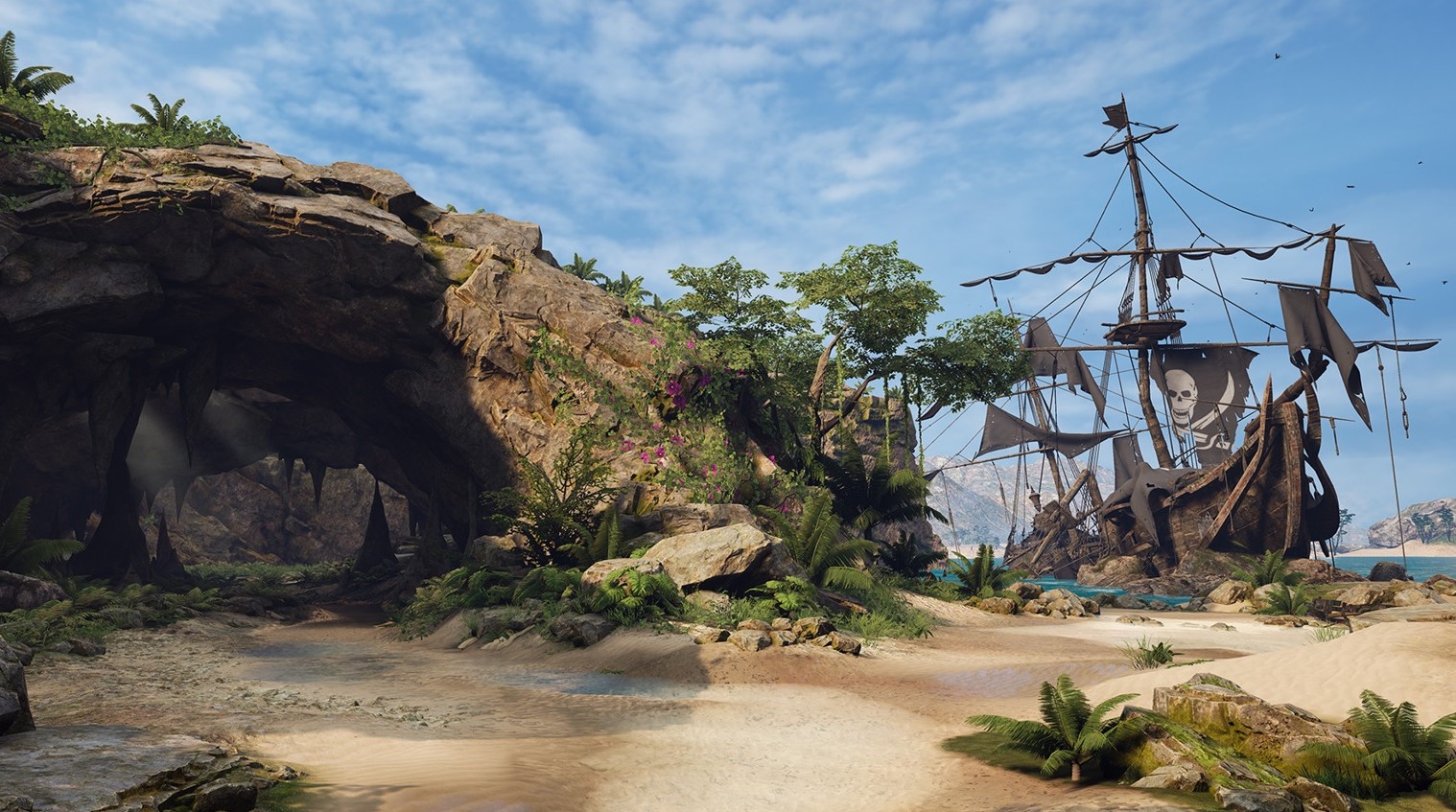 A wrecked pirate ship on a tropical island with beautiful rock formations. Image by 'Pirates VR: Jolly Roger.'
You find yourself on a mysterious deserted island in the Caribbean. The island is incredibly beautiful, but beware! It hides dark secrets, dangerous traps, and treacherous mysteries that can end your existence in the blink of an eye…
The linear narrative takes you towards a wrecked pirate ship stuck on the rocks a ways off the shore of the island that is sure to be packed with items of value and treasure beyond measure! First, you need to brave the dangers lurking all over the island.
You must make your way through an almost impenetrably dense jungle, full of snakes, spiders, and wild creatures that would love to make your life more miserable than it already is. After the jungle comes rock climbing steep, jagged rocks that can rip you to shreds if you slip and fall.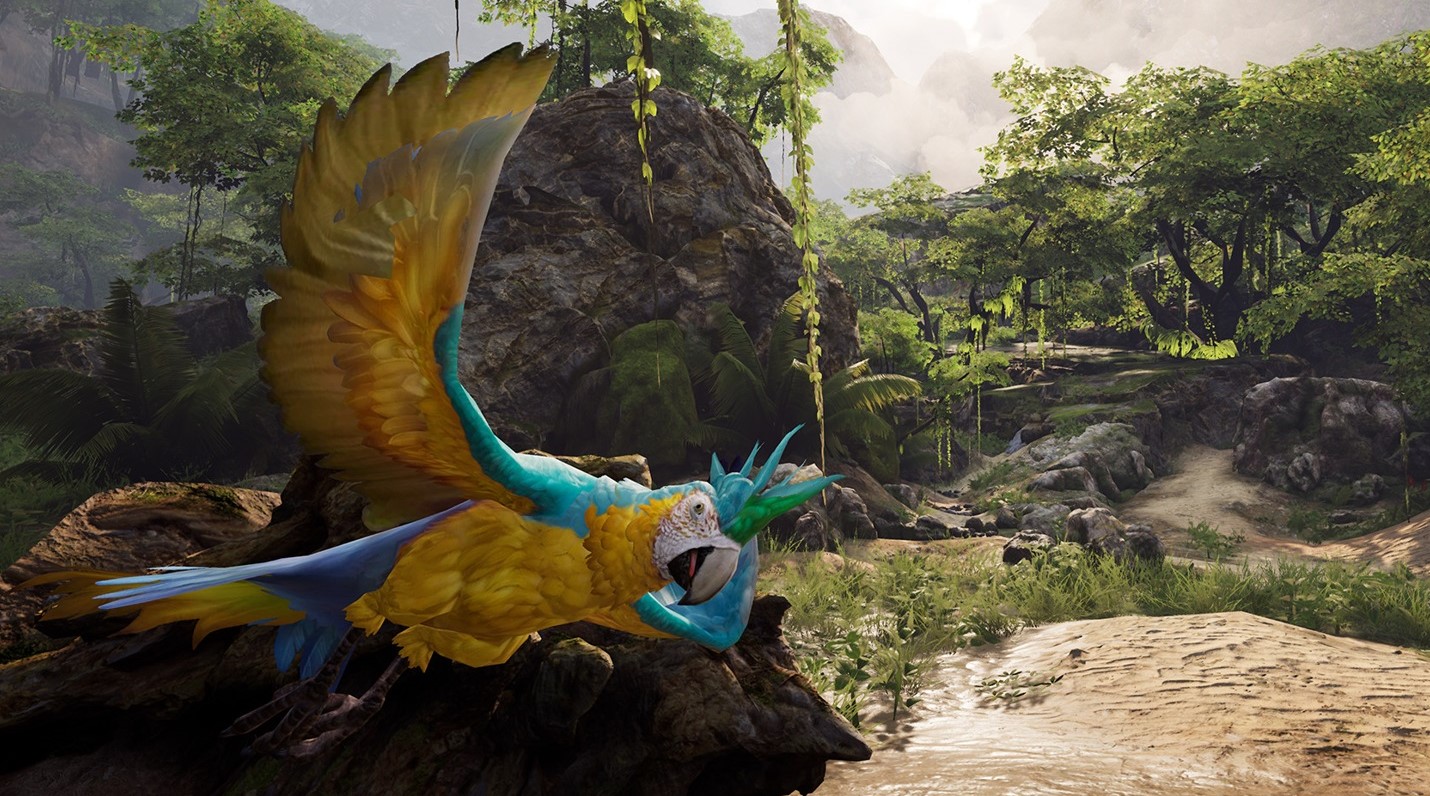 The colorful pet parrot that will accompany you on all your pirate adventures! Image by 'Pirates VR: Jolly Roger.'
If spiders, snakes, and rocky heights aren't enough of a deterrent already, there are caves for you to explore and find your way through. Who know's what you'll find in the darkness of old caves on a deserted island…
Oh and the island isn't completely deserted… Oh no! The ghosts of pirates gone by still haunt it, and zombie pirates living out long sentences in the island dungeons are another horrifying threat you'd do well to remember!
Your journey to the ship is going to be no easy task, and you'd better be ready to shoot, swim, run, and fight harder than anything the island can throw at you! Otherwise, you'll just become another ghost haunting a deserted tropical island…