Square Enix and Tri-Ace Release 'Star Ocean The Divine Force' RPG
Updated: 24 Nov 2022 6:45 pm
Better not mess this up if you wanna remain divine...
'Star Ocean The Divine Force' is the newest title in the 'Star Ocean' RPG series.
'Star Ocean The Divine Force' is a completely open-world game. You are free to explore wherever the eye can see. The game allows you to walk, run, jump, or fly wherever and whenever you want to. This gives you complete freedom of movement throughout the entire game.
The free movement will not only give you an advantage as you explore, but it will also take the combat experience to a whole new level and allow you to be creative in your methods of execution and death-dealing.
The game features a cast of unique and exciting characters with different types of attacks and special abilities for you to use on your enemies. According to the developers, some of the abilities are powerful enough to take enemies out with one hit. Additionally, characters are now able to kill large groups of enemies simultaneously with devastating "high-speed movement attacks."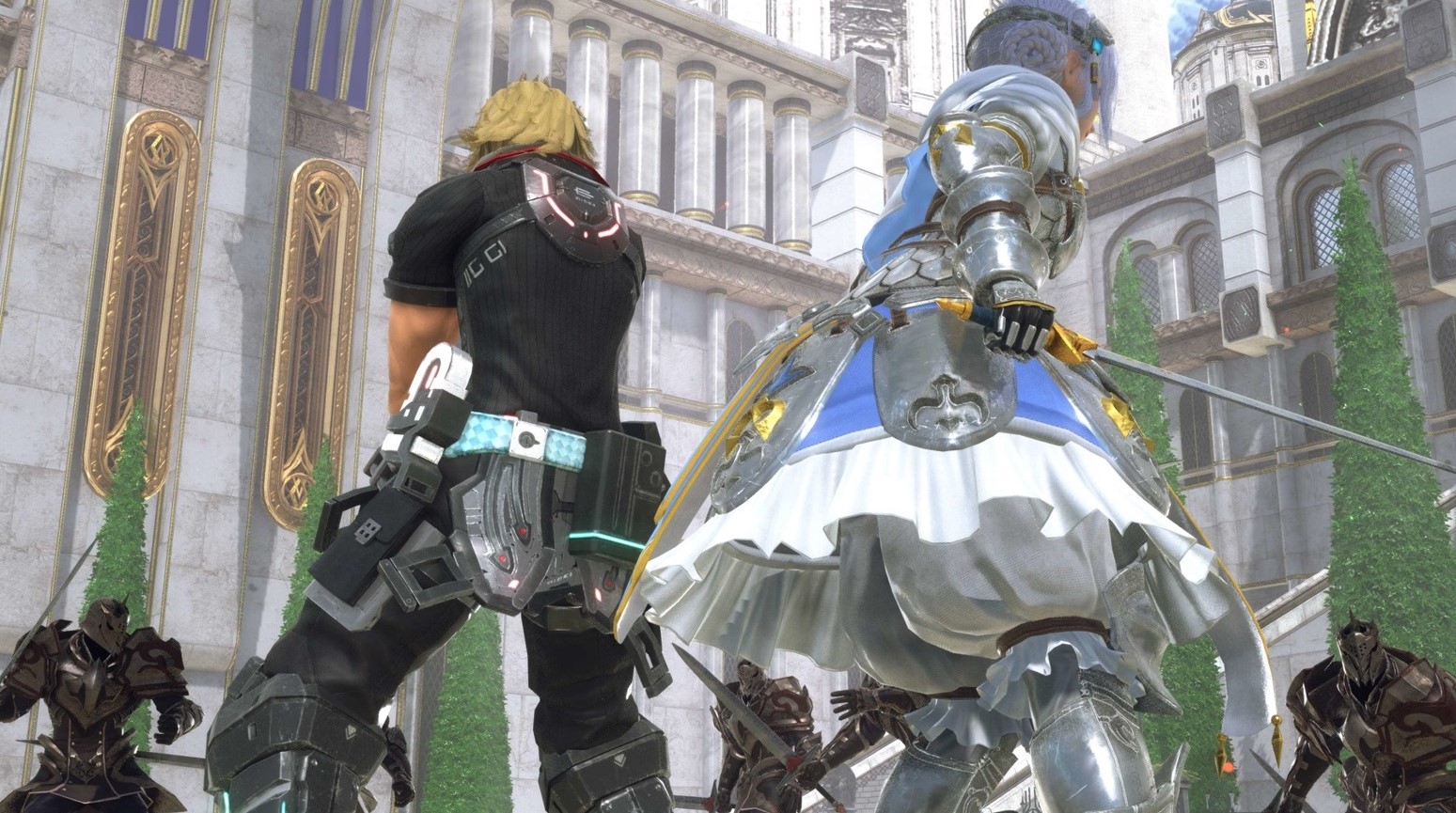 Fighting enemies back to back. Image by 'Star Ocean The Divine Force.'
The game offered unique pre-purchase options.
The first, "Lionheart's Blutgang," included a 'Greatsword,' for the character called 'Raymond.' It also included an XP booster.
The second is "Flashing Naglering," and it included dual blades for 'Laeticia' with temporary enemy DEF reduction.
Both these were only available early in the game if you pre-purchased the game.
A Deluxe edition of the game is also available and features unique items such as a 'Radiant Hildegrim,' and a 'Gold Bunny Statue.' Several other items are also included.
'Star Ocean The Divine Force' is developed by 'Square Enix,' and 'Tri-Ace.' The game was released in October 2022.