'Near-Mage' Magick Academy Simulator Is A Journey of Magical Discovery In the Land of Transylvania
Updated: 16 Aug 2022 10:13 pm
Nothing like a little bit of magic to turn things in your favor...
'Near-Mage' is a supernatural adventure game set in the magical land of Transylvania.
Concocting spells and potions in a musty room. Image by 'Near Mage.'
You play Lily Vraja, the teenage protagonist of this adventure. Your journey begins when you receive an invitation to visit Transylvania for the duration of your summer vacation. Things twist unexpectedly when you discover that you are the next in a long line of witches!
You have been brought to Transylvania to learn about magick and master all the skills and practices you need to become a full-blown witch. Your classmates at the Transylvanian Institute for Magick include all sorts of mythical creatures such as vampires, strigoi, and other crazy creatures.
You will learn a great variety of different skills at the Academy. You get to study spell crafting and build up a spell inventory that can be used for all sorts of different purposes in a fascinating variety of different ways.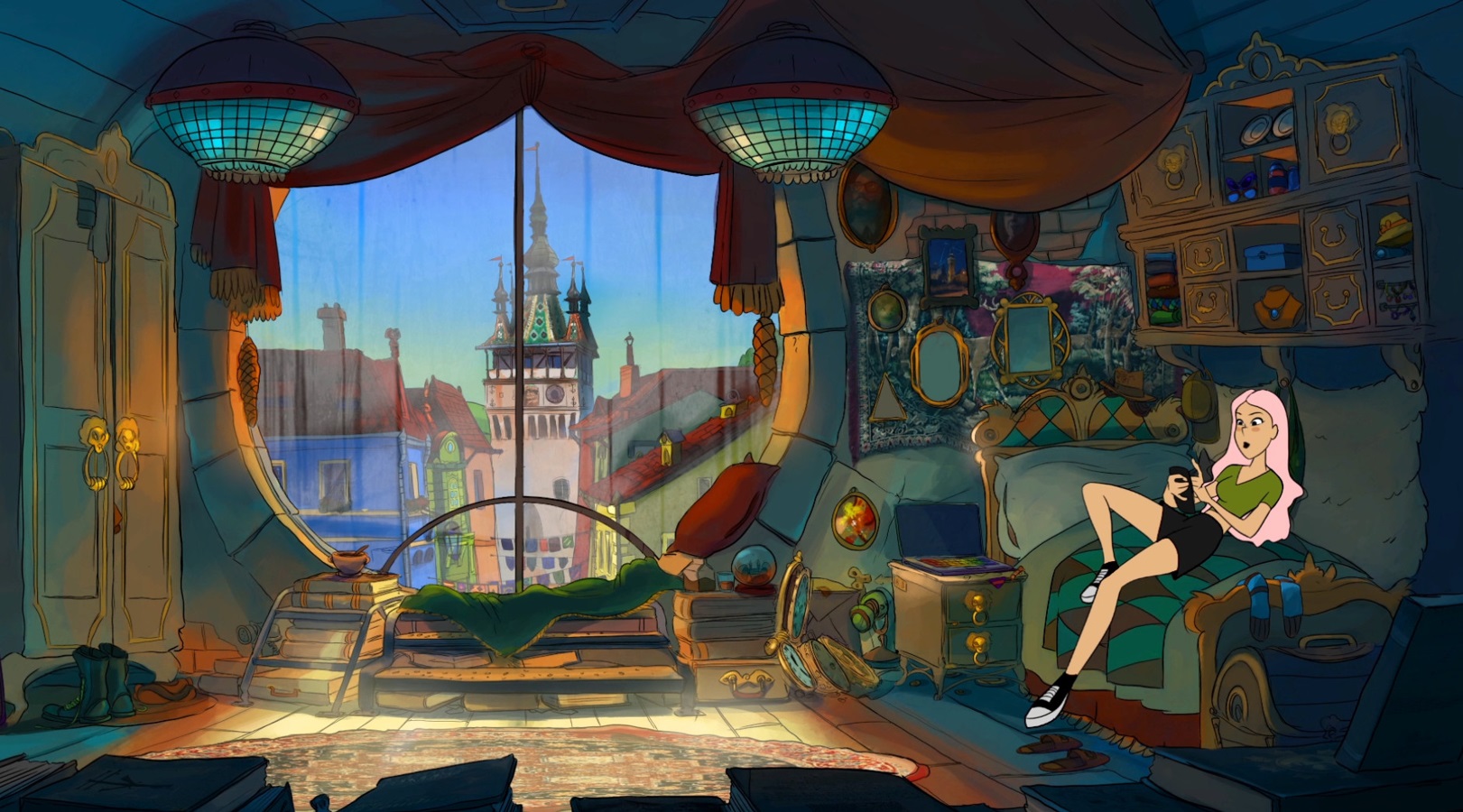 Chilling in the bedroom, taking a well-earned break. Image by 'Near Mage.'
The game features a "deep and engaging story" that is sure to keep you glued to your seat as you live through the suspense and excitement of your own magical adventures! There are multiple outcomes to the story. The choices that you make will have a direct impact on how your adventure ends!
The game includes dozens of unique outfits and hairstyles that you can use to customize your character and create the person you truly wish to be! 'Near-Mage' allows both point-and-click gameplay and direct character control. This allows you to play whichever gameplay style you enjoy more.
'Near-Mage' is developed by 'Stuck In Attic,' and is coming to Steam "when the stars are right."