NBA 2K16: Everything You Need To Know
Updated: 17 Aug 2015 7:45 am
Multiple game covers and a brand-new soundtrack are only a few of the many additions to this 2K sequel.
Are You Ready For a New NBA Season?
The first NBA 2K game was released in 1999. Since then, new yearly sequels have been released, always making significant improvements in gameplay, graphics, soundtrack, and obviously storyline. NBA 2K16 will bring yet another layer of complexity and realism to the game, giving players various options in and off the court. At the end of the season, however, only one thing defines your success: whether or not you get to wear the legendary NBA championship ring.
Read on to learn all of the important details about this upcoming game!
Developer
The NBA 2K Franchise developer.
Visual Concepts, a video game developer based in California, has been the developer of every single NBA 2K game so far. They are known for producing several other games from the ESPN sports series, such as NFL 2K (football), NHL 2K (ice hockey), and MLB 2K2 (baseball).
Gameplay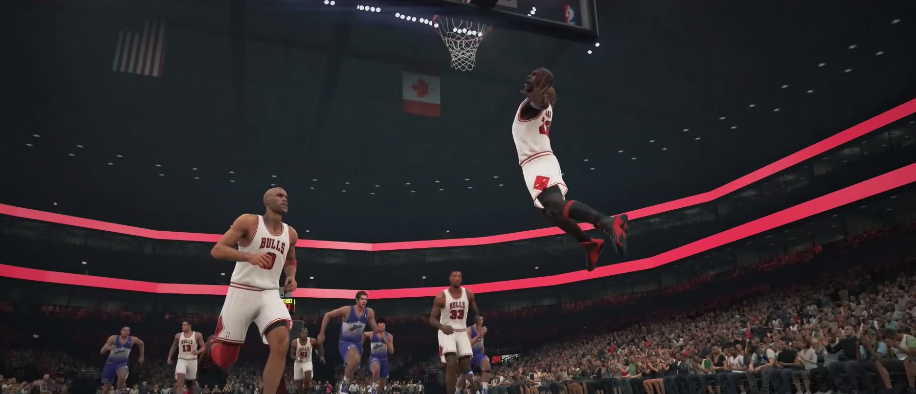 NBA 2K16 will feature most, if not all, of the details of real life NBA games.
The premise of the game is simple: you get to oversee and manage a professional basketball team from the NBA. You can negotiate trades to strengthen your roster and customize your team's players. During the long, 82-game season, your goal will be to make the playoffs, which marks the final stretch before The Finals, where the remaining two teams play it out for the trophy.
Regardless of the mode you are playing in (we will come back to those later!), you will have to be aware of ongoing activities around the league, such as player trades and injuries. Knowing the strengths and weaknesses of teams you play against will be key to securing a win. For example, if your upcoming opponents have a superstar in their roster, you might want to revise your defensive tactics and lineup before you step onto the court.
As the season goes by, you will also have a calendar to keep track of all the other games going on. Since there are 30 teams in the NBA and each team plays 82 games per season, there will be a lot of news to take a look at. Overall "league news" will give you important updates on player injuries around the league, trade rumors, free agents (players eligible for trade) and rookies signing with a team.
Finally, you will have access to league rankings and league leader statistics, which rank various players by numerous statistics such as highest point-per-game average (PPG), highest assists-per-game average (APG), highest 3-point percentage, and so forth.
MyTeam Mode

Lead your team to victory with posterizing dunks!
Introduced first in NBA2K13, MyTeam mode adds another dimension to the NBA2K games, allowing gamers to create their own teams with real players and coaches.
NBA 2K16 will feature this option, and will give a lot of team customization options such as jersey designs, official home court, and tournament styles. Players will then be able to put their created teams to the test by playing online against other customized teams. Depending on your performance, you will also be awarded virtual cards which can unlock new plays and players.
MyCareer Mode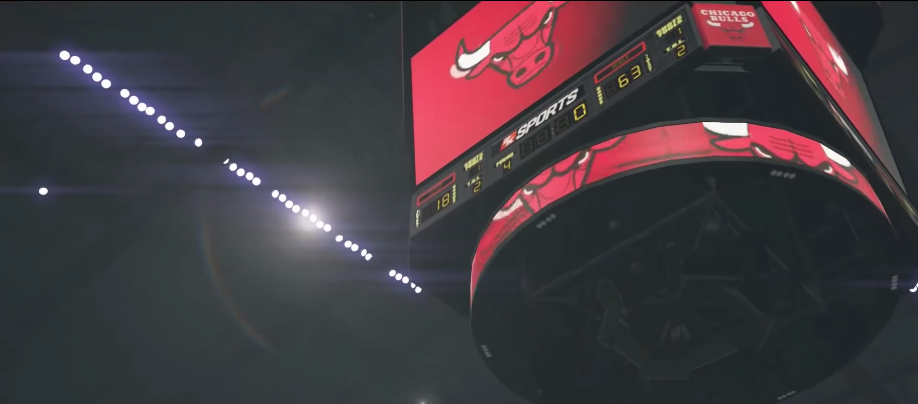 Always a packed and loud stadium to bring energy to the games!
Another feature that will make a comeback appearance is the MyCareer Mode, where your ultimate goal is to create your own players, and play throughout the seasons, always looking to win championships and eventually become one of the NBA greats.
Obviously, NBA 2K16 will also include many other details which form a fuller and more realistic depiction of an NBA player's life, from his rookie year to retirement. You will also be able to practice alone at your team's practice facility, negotiate trade deals or contract renewals, customize your player's looks and gear, and slowly improve your skills to become better and better.
MyGM Mode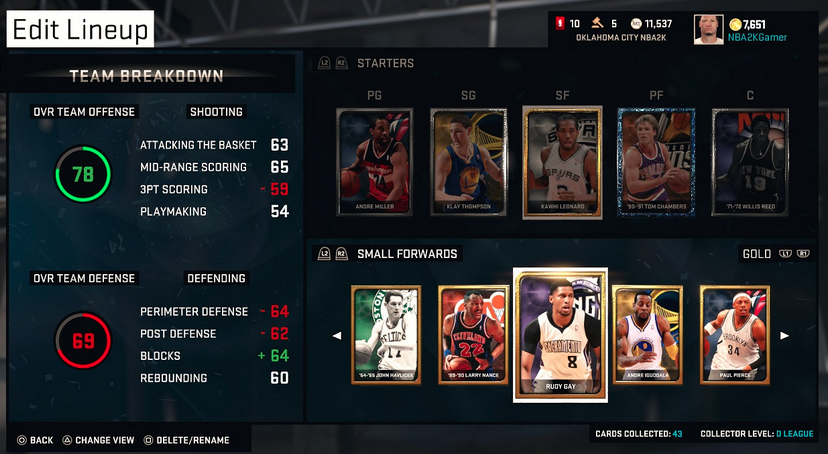 The manager's interface system from previous 2K releases will make a comeback in 2K16, with some improvements and additions.
For the gamers who are more interested in seeing how it is like to manage a team, NBA 2K16 will also have the option for gamers to act as an NBA team's General Manager, being able to oversee and work on all the off-court aspects of a team.
As a manager who calls all the shots, you will be able to find and negotiate trade deals, sign new players, and enhance the look and feel of your basketball arena. You can also communicate with the team owner, team players, and fans.
Finally, you will also be in charge of making your team earn a profit with ticket sales. You will need to balance out your costs in maintenance, player contracts and gym enhancements with ticket sales, which can vary in cost throughout the season.
Trailers
Michael Jordan Gameplay Trailer: This short video showcases some of the in-game graphics while Michael Jordan goes on a scoring show. Great trailer.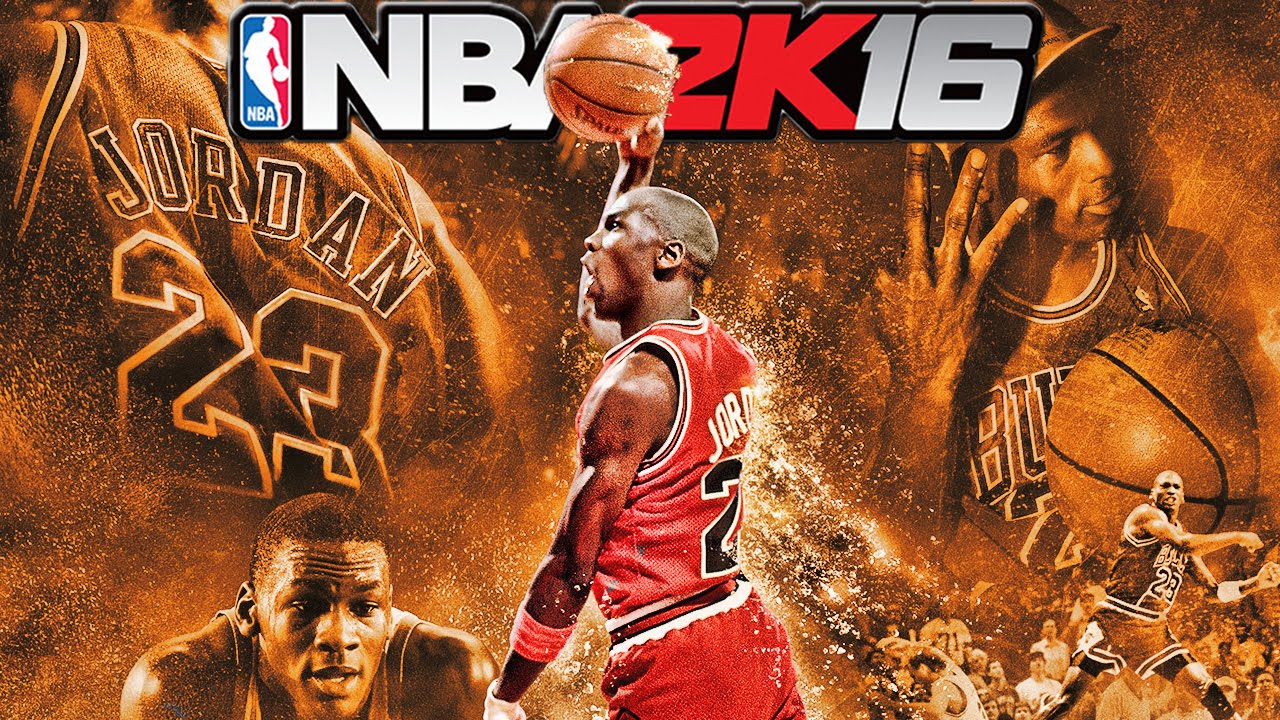 Make sure to check out the trailer above, as well as the game's official YouTube channel, which has other interesting videos on how the game was developed.
Release Date
NBA 2K16 will be released on September 29th, 2015. It will be available for Microsoft Windows, and the consoles PlayStation 3, PlayStation 4, Xbox One, and Xbox 360.
Related Articles
Graphics Card Benchmarks - Everything You Need To Know
Image Gallery