The Legendary Aventure of 'The Secret of Monkey Island' Returns As 'Return to Monkey Island'
Updated: 22 Nov 2022 2:27 am
Just because you're visiting Monkey Island doesn't mean you can cause mischief like one!
'Return to Monkey Island,' is an adventure game that continues the "legendary adventure" of 'The Secret of Monkey Island.'
The game sees the return of iconic characters from the series. 'Guybrush Threepwood,' must face his nemesis, the zombie pirate 'Le Chuck,' in battle again.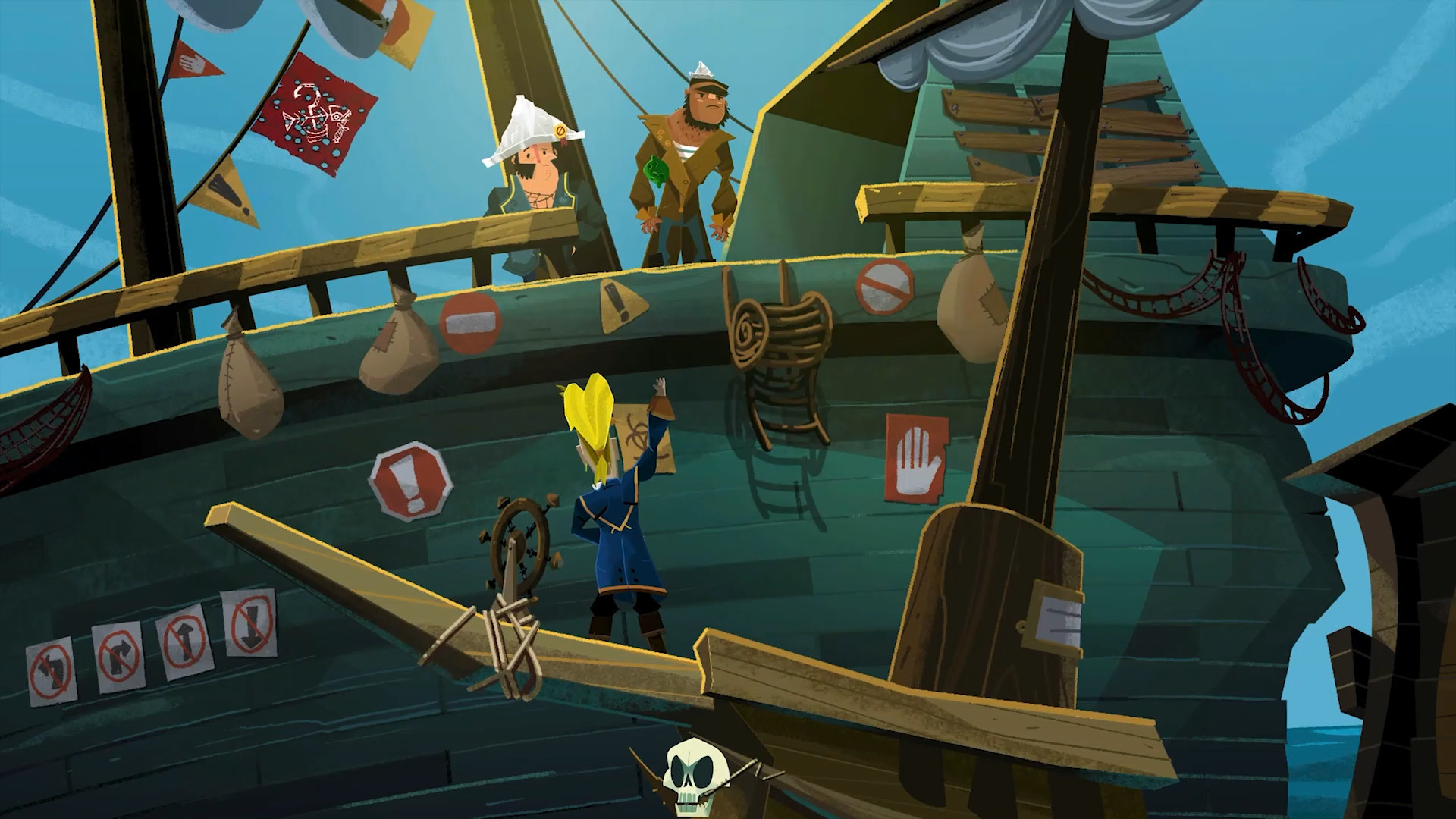 Looking for land from the bow of the ship. Image by 'Return to Monkey Island.'
Guybrush's girlfriend 'Elaine Marley,' has distracted him from his purpose and mission with her affection. The old is on its way out and the new is on its way in in the form of 'Captain Madison,' and young pirate leaders.
As you play through the game you will meet well-known characters and see plenty of new faces with exciting stories to tell. Your adventures will take you across the high seas and worldwide.
'Return to Monkey Island,' features point-and-click gameplay focused on solving puzzles and using your wits to win battles. Interactions with NPCs are "context-sensitive," and "reactive dialogue trees."
A vibrant and colorful cabin filled with all sorts of trinkets and curios. Image by 'Return to Monkey Island.'
'Melee Island,' has new leadership but is still full of fun stuff to do. You can also explore uncharted territory and visit dangerous locations like the aptly named 'Terror Island.' 
The latest installment in the series was created by the same legendary group of creators who created the first 2 chapters of the game. These include 'Ron Gilbert,' and his co-writer 'Dave Grossman.' There is also art director 'Rex Crowle,' and 3 composers for the game's unique score.
'Return to Monkey Island,' is developed by 'Terrible Toybox.' The game was released on Steam in September 2022.