Justice League 2017: Release Date, Trailer, Story, Cast, Characters and more
Updated: 17 Jan 2017 7:06 pm
DC finally brings "Justice League" to the big screen
It's been a long time coming.
In November 2005, Marvel Studios announced that it was reworking their studio productions and were planning on making "Iron Man" the first movie out of the gate. What followed for Marvel was a series of box office hits that introduced us to superheroes like Captain America, Thor, Hulk, and Iron Man, before culminating it into the ultimate crossover movie. Because of this popularity, they're still going.
DC has a lot of catching up to do.
Not that it hasn't been trying to get "Justice League" off the ground. Writers were initially hired in 2007 to write the script, with the hope being that the movie would be cast, filmed, and released in 2009. But between the Writer's Strike of '07-'08, the poor performance of "Superman Returns", issues with filming locations and the loss of a director, it seemed like Justice League would never get off the ground. Finally, on the heels of Christopher Nolan's successful Batman trilogy, there was hope again.
Marvel has set a precedent for how crossover movies should look, and suffice to say that "Justice League" has some big shoes to fill. But with the latest trailer and the entire Justice League mythology and its surrounding supports to help, there is definitely hope.
Here's what we know so far about the "Justice League" movie:
Release Date
The release date in the US and Canada, as well as a majority of other countries, is Friday, November 17th, 2016. Some countries are getting the movie a day early on November 16th, while Italy will be forced to wait a week until its release. As of right now, there is no other major studio movie set to be released that week, which should give the film a chance to break some box office records. It might be easier said than done though -- Marvel's final installment of the Thor trilogy, "Thor: Ragnarok" will be releasing two weeks earlier on November 3rd, making November a good month for comic book fans.
Story
Details of the story are still being speculated. Movie database website IMDb details the plot as follows "Fueled by his restored faith in humanity and inspired by Superman's selfless act, Bruce Wayne enlists the help of his newfound ally, Diana Prince, to face an even greater enemy". For the average moviegoer, this might be enough, but die-hard comic book fans want to know more.
As the movie is about the Justice League, it can be assumed that Batman enlists more help than just Diana (Wonder Woman). In addition, he will also be recruiting Arthur Curry (Aquaman), Barry Allen (The Flash), and Victor Stone (Cyborg). Essentially, he will be assembling the heroes that make up the Justice League. It's been stated that the movie will have a lighter tone than its predecessor "Batman vs. Superman". It's also been reported that part of the film will be taking place at Arkham Asylum, an important part of DC geography.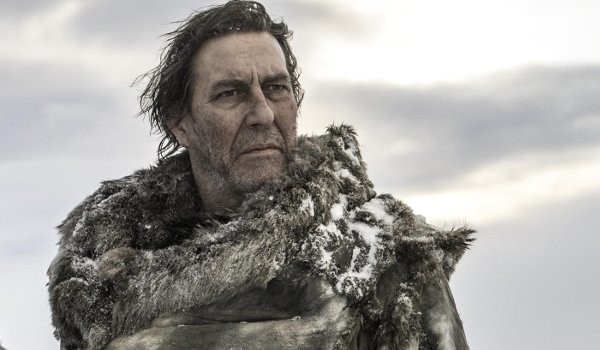 If you think this face is intimidating, wait until you see his Steppenwolf.
Who is the Villain?
While there's no hint of any direct villain in the official trailer (aside from Bruce Wayne's ominous "I believe that an enemy is coming from far away" prediction), it's been confirmed that General Steppenwolf will be the main villain, and will be played by "Game of Thrones" actor, Ciarán Hinds. For DC fans in the know, Steppenwolf is uncle to the famous DC villain Darkseid, who is pretty much one of the baddest of the bad when it comes to villains (and stands with Lex Luthor as Superman's ultimate nemeses).
Characters and cast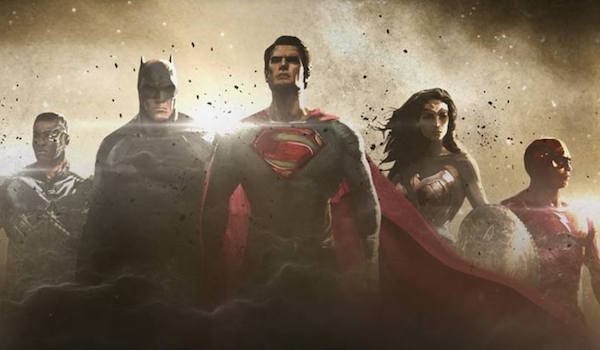 If the storyboards are anything to go by, this film will be visually awesome
(or at least full of good looking superheroes)
If the cast list on IMDb is to be believed (and it should be), this will be a film jammed full, not only of DC superheroes, but of their entourages as well. Building on "Batman vs. Superman" means that most of the cast will be returning. Ben Affleck will be reprising his role as Batman, with Jeremy Irons joining him again as Alfred Pennyworth (but will be joined by Commissioner Gordon, played by J.K. Simmons). On the Superman front, both Henry Cavill and Amy Adams are returning as Superman and Lois Lane, respectively, with Diane Lane returning as Martha Kent. Jesse Eisenberg will also reprise his role of Lex Luthor. Gal Gadot will be returning as Wonder Woman, but she will be bringing Queen Hippolyta with her, played by Connie Nielsen.
In the newcomers section, we have Jason Momoa playing Arthur Curry, better known as Aquaman. Joining him will be Amber Heard as his wife, Mera, and Willem Dafoe as Dr. Nuidis Vulko.  With only a brief cameo in "Batman vs. Superman", Ezra Miller will be returning as Barry Allen/The Flash, with Kiersey Clemons joining him as Iris West.
The villain, as previously mentioned, will be played by Ciarán Hinds. There has been a rumour that Shazam and the Green Lantern may make an appearance (as they will be having their own independent movies coming out in the coming years), but that is nothing but pure speculation at this point.
Trailers
So far, only one trailer has been released. The "Comic Con Sneak Peek" video that got everyone excited at last year's comic con has been modified only slightly into the official trailer. A second official trailer is set to be released this spring, most likely with the intent of showing more of the plot and less of the collection of the Justice League members.
Movie Budget
The accountants must be holding on to their tally books fairly tight, as there has been no confirmed news from the studio has to how much the film will cost (which isn't surprising since they're still racking up a bill in post-production). But there are no studio-issued projected figures either. The only bit of movie budgeting rumours comes from a writer on lmronline.com, who states his sources say that both "Justice League" films were given a combined budget of $500 million, or roughly $250 million each. We'll have to wait and see how close the studio is to that mark after post-production wraps up.
Movie Director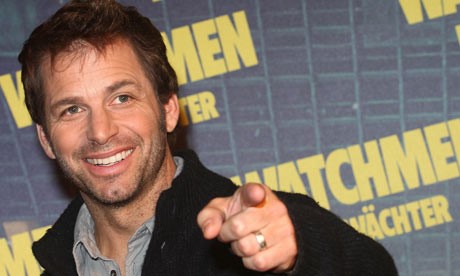 Forget the Watchmen. Let's watch and see what Zach Snyder has in store for us this time.
Zack Snyder is once again stepping up to sit in the director's chair, which is no real surprise seeing as how he was at the helm for "Batman vs. Superman" (and which will definitely serve to bring continuity and cohesion between the two movies). Although Snyder is traditionally known for directing darker, grittier movies (300, Sucker Punch), he was also the director of the animated film "Legend of the Guardians: The Owls of Ga'Hoole", which might serve to help him as he tries to make "Justice League" a less dark film than its predecessor.
Location, Location, Location
The majority of the filming was done at Leavesden Studios in Herfordshire, England. It appears that the only secondary filming location used was Iceland, and primary filming wrapped up this past October.
What's the Deal with Superman?
(spoilers follow if you haven't seen "Batman vs. Superman")
Let's face it: Batman vs. Superman didn't really have a lot of surprises for the comic book fans. We knew Wonder Woman would be in it, we had a suspicion that Doomsday would make an appearance, and we knew that eventually, Lex Luthor would lose all of his hair and resemble the bald headed bad guy we all love (and hate). But Superman's sacrifice and death was a bit of a surprise. Even in the final moments of the film, fans were waiting for that hint that said "It's just for now. He'll be back".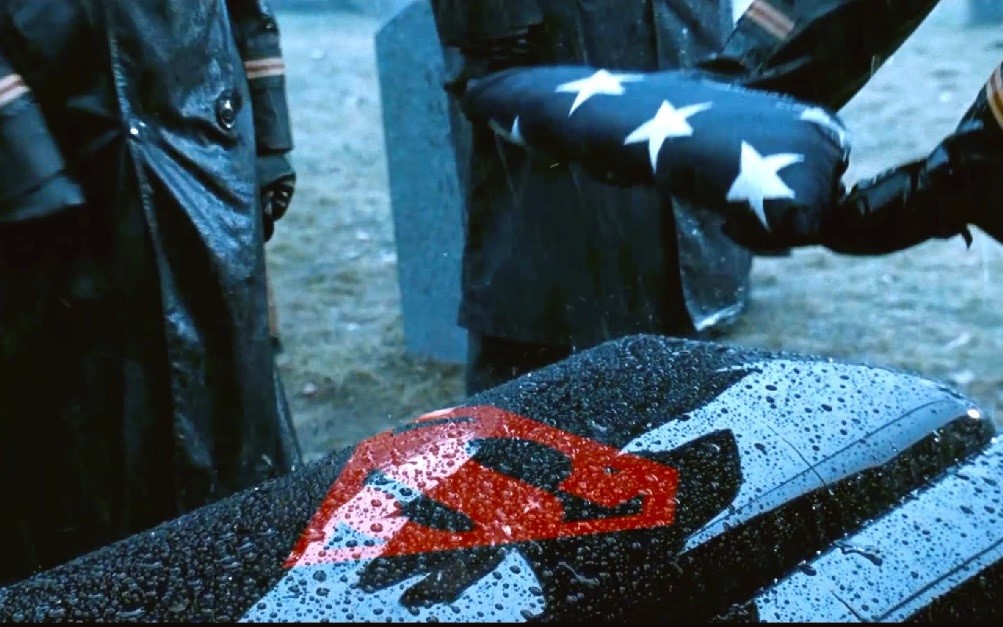 Don't worry guys – he's probably just sleeping.
It's obvious that Superman will be back for "Justice League" (if for no other reason than to be the eternal ray of sunshine against Batman's dark view of human nature). The first official trailer does a great job of not showing Superman or Lex Luthor at all, or any of the other supporting characters that we know are in the film.
While this is a lot of positive news and speculation about the film, the next trailer will be a test of the true intensity of the plot and how deep into the DC universe we will be going. This movie isn't going to be "The Avengers", nor should it be. But from the sounds of things, DC Studios is doing everything right to bring us a potentially awesome movie that will serve as the forerunner to all other successful DC movies.
If nothing else, it will hopefully make us forget about the "Green Lantern" movie.
You May Also Be Interested In:
10 DC Superheroes Who Should Get Their Own Movie
10 Superhero Movies You Must Watch