'Instinction' Pre-Historic Adventure Game Brings the Dinosaurs Back To Life
Updated: 24 Nov 2022 6:48 pm
Going back in time to fix your mess might not be the worst idea!
'Instinction' is a pre-historic action-adventure game. 
In 'Instinction,' you step into the shoes of April Summers as you play through a cinematic story-driven action adventure set in a pre-historic world. You will need to explore the stunning world you find yourself in, fight dangers, and solve puzzles as you progress through your adventure.
The game features intriguing environmental puzzles in beautiful locations that will require you to complete thrilling quests and search for valuable ancient artifacts that are key elements in your puzzle solutions.
April Summers is not just anybody. She is an adventurer who is plagued by personal demons and fears. You will need to help her deal with these issues as you progress in your adventure.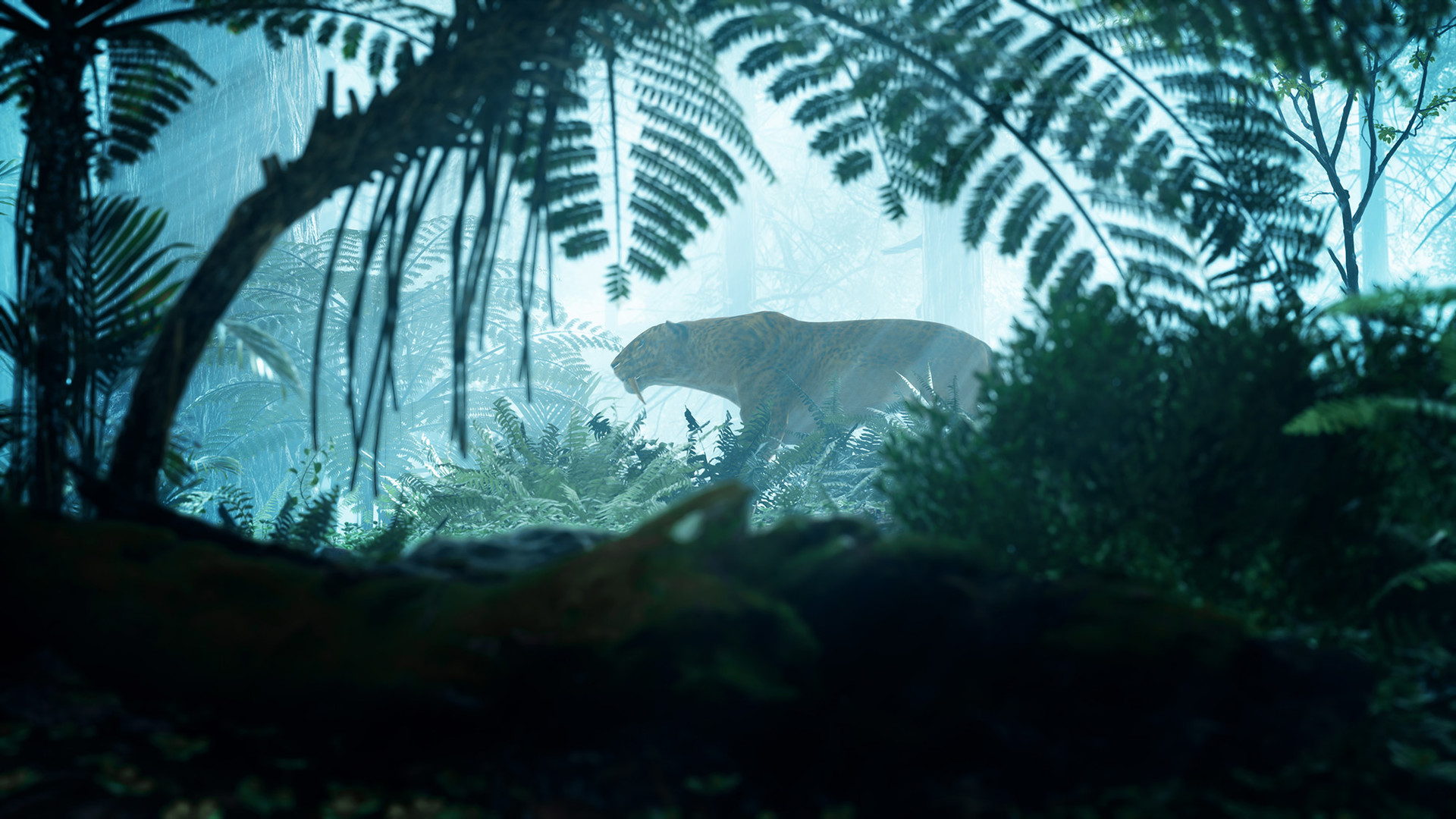 The A saber tooth tiger roaming the divine jungles of prehistoric times. Image by 'Instinction.'
Your journey will not be an easy one. The world is full of deadly pre-historic wildlife and you will need to keep your wits about you and your weapons at the ready if you hope to make it through your adventure alive.
The game features breathtaking locations filled with caves, ruins, forests, puzzles, and fascinating lore. Taking in the incredible beauty around you is as important as any of the quests you need to complete.
The game allows you to play and the first person and to switch to the third person whenever you choose. The HUD is customizable to create a personalized experience to make your experience as enjoyable as possible.
'Instinction,' is developed by 'Hashbane Interactive.' The game's release date is still to be announced.