Gaming PC: Top 13 Best Gaming PC Brands In The World
Updated: 08 Jul 2015 1:00 am
The Zeus Evo Series
What exactly makes a gaming PC to be considered top? There are many aspects which should be taken into consideration like processors, motherboards, graphics cards, monitors, the cooling system, memory and more. A combination of high quality products mentioned above will make a gaming PC elite.
So what are the top gaming PC brands in the world? This list does not go from the worst to the best it is just a list with no quality order. Deciding on what is better totally depends on you because aspects like design could count for different individuals.
So here we go. 
13. Digital Storm
Creation Of Digital Storm
Digital Storm is a company found in the United States in the year of 2002. Digital Storm has created ground breaking technologies along with an amazing customer support team, they have confirmed their statements by getting an "A+" from the Better Business Bureau.
Digital Storm build some of the fastest gaming PCs in the world leaving little space for their competitors. They also produce Laptops and brand exclusive accessories.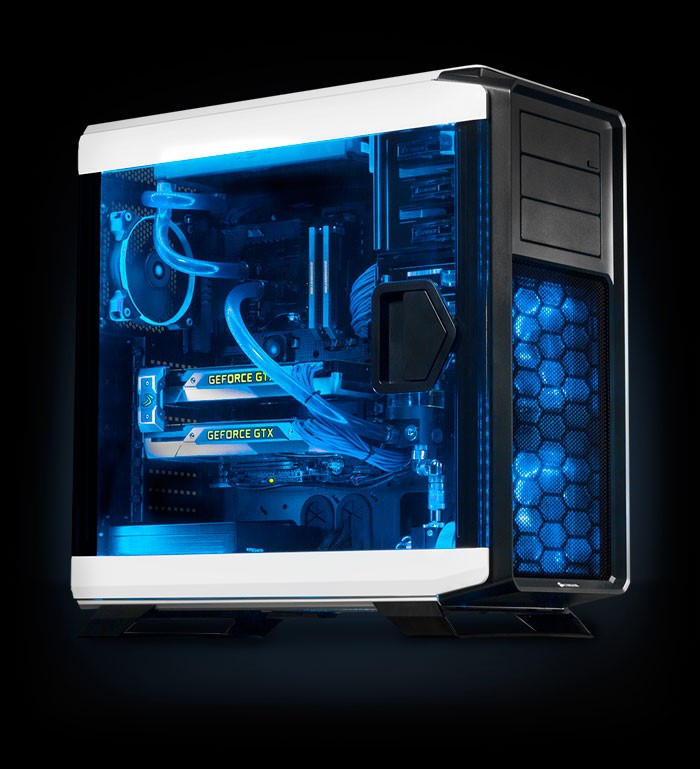 Splash Apollo
 As a matter of fact is has won many awards including; Maximum PC's "Kick Ass" Award, PC Gamer Magazine's "Editor's Choice" Award, Anandtech.com's "Silver Editor's Choice" Award, PC Perspective's "Gold Award", and many others.
An interesting fact is that Digital Storm started out in 2002 in a garage. Currently they occupy a 27,000 square ft. facility. 
12. Origin 
Origin Pc
Origin is a PC manufacturing company which was founded in 2009 by former employers of Alienware. It is located in Miami Florida and assembles elite Desktops and Laptops.
The name Origin came from the intention of the company. The company wants to go to the very base of building custom, high performances PCs. The 3 founders of origin have over 30 years of experience in Dell.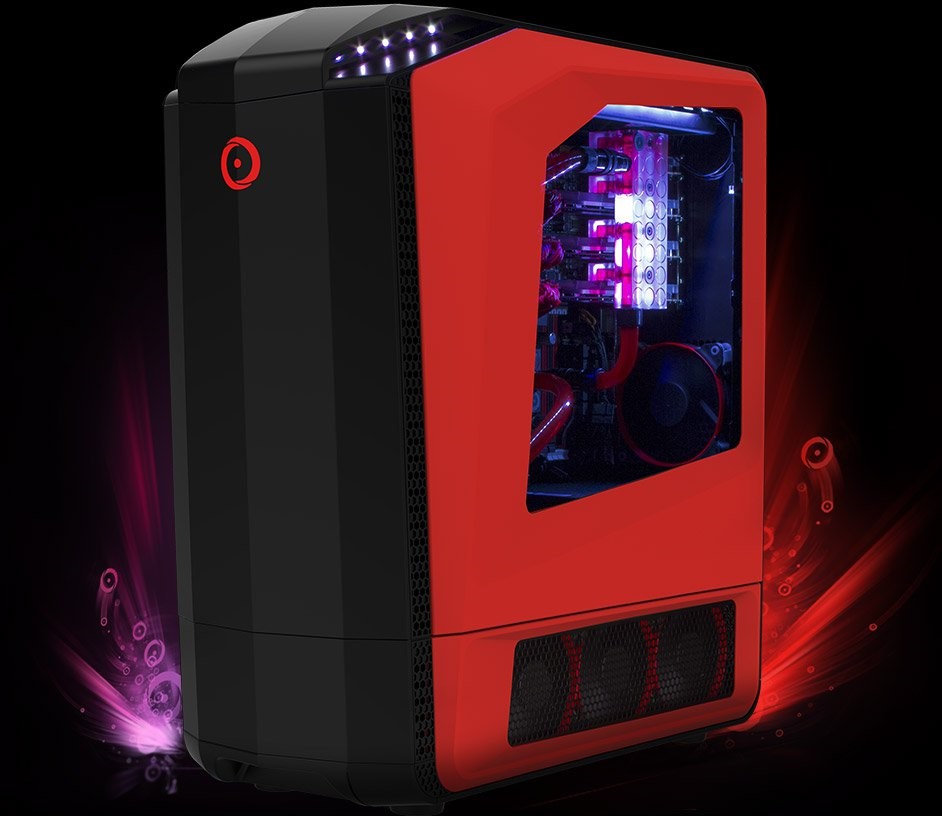 Origin Genesis
Overall it's a young company but is loved by many gamers around the world. It will expand as time passes. They have already built extremely good gaming PCs and many more are about to come. 
11. Lenovo
 Erazer X700
Lenovo is a Chinese company founded in 1984 in Beijing. Lenovo is a multinational company and has headquarters in Beijing, Morrisville and North Carolina. Lenovo has operations in more than 60 countries and sells their products in around 160 countries around the world.
Lenovo does not limit itself only to manufacturing PCs. Along with manufacturing perfect gaming PCs it also manufactures tablets, smartphones, IT management software and smart Televisions.  In fact Lenovo entered the smartphone market in 2012 and in 2014 was the largest vendor of smartphones in China.
Moreover in 2014 it was also the largest personal computer vendor by units sold.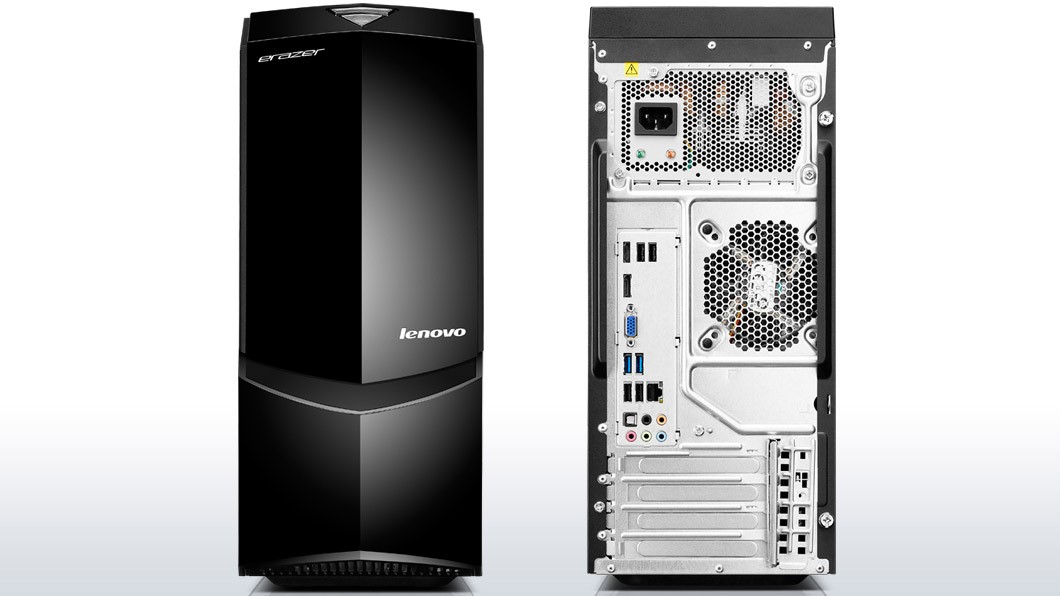 Lenovo Erazer X510
An interesting fact that the first effort Lenovo made to make money was to import Televisions which failed, but Lenovo regained stability within a year by performing quality checks on computers for people who wanted to buy new PCs.
Overall Lenovo makes quality gaming PCs and surely deserves to be in this Top 15 list.
10. CyberPower
Zeus Evo
CyberPower was found in 1998 in the USA and is one of the leading worldwide computer system manufacturers. In 2003 they were the fastest growing company in Los Angeles.
CyberPower manufacture high edge gaming machines, notebook stations and workstations for gamers, businesses, government agencies and other users. CyberPower also claims to have the best value for money product in the world.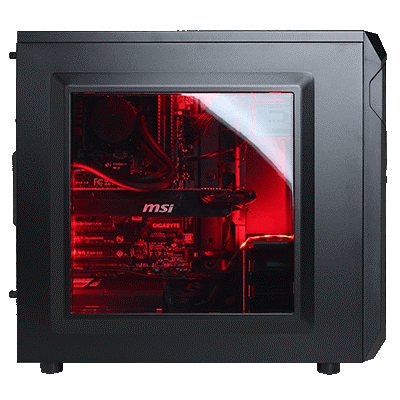 Cyberpower X99 Configurator
​CyberPower has won a number of awards including: CES 2015 – best gaming PC, with their CyberPower PC Trinity with a revolutionary design. Their PC Zeus Evo is thought to be the best PC in 2015.
9. Velocity Micro
Velocity Micro
Velocity Micro was found in 1997 in Richmond, Virginia, USA. Velocity Micro ( VA ) specializes in building high performance gaming PCs.
Dating back to 1992 VA was found by Randy Copeland and started producing high performance PCs in order to run demanding applications. The PCs were tailored to the unique needs of each client and was officially founded in 1997 to pursue its agenda of high performances computers.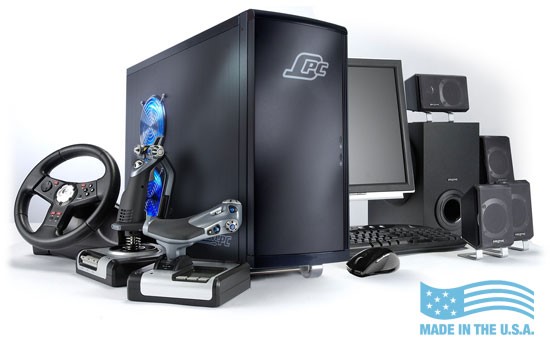 Raptor Signature Edition
VA has won over 60 industry awards. In 2007 VA won PC Magazine's "Reader's Choice for Service and Reliability" award. 18 of their awards were for performance and craftsmanship from Editor's Choice Awards. VM is surely a great brand of PCs due to their exceptional desktops. 
8. Dell
Alienware
Dell is a company, located in Texas, United States. Founded In 1984 by Michael Dell, the company's original name was PCs limited. As time progressed in 1996 Dell launched and started generating $1 million per day in sales.  An interesting fact is that Michael Dell was actually a premed student!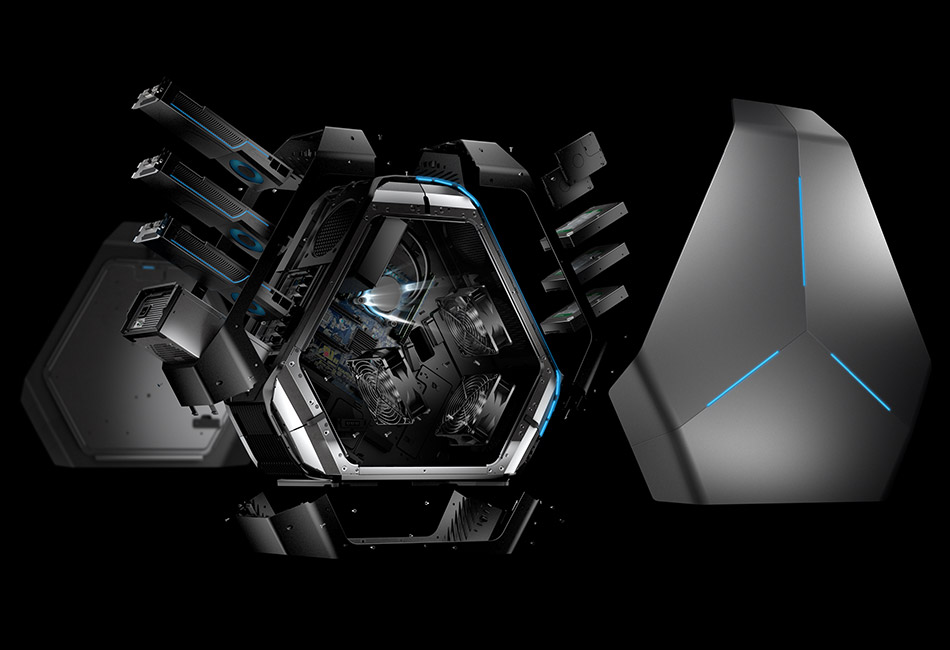 Alienware area 51
By 2001 Dell became number the first computer provider around the world, and by 2005 is top listed in "Americans Most Admired Companies ". Dell deals with selling and repairing computers and related products. Dell generated a revenue of 14 billion in the year of 2014.
With innovative technology and beautiful designs Dell surely deserves to be included in this Top 15 list! Many gamers are familiar with their extremely popular Alienware PC.
7. Asus
ASUS ROG TYTAN CG8890
Asus was found in 1899 in Taipei. Currently it is a multinational company and produce one of the best desktops in the world. As a matter of fact Asus has been found by 4 men who had worked in Acer as hardware engineers beforehand. Their design along with PC power is of very high quality making this brand in particular one of my favorites. Their gaming PC's are sold under the sobriquet of "Republic Of Gamers" or "ROG".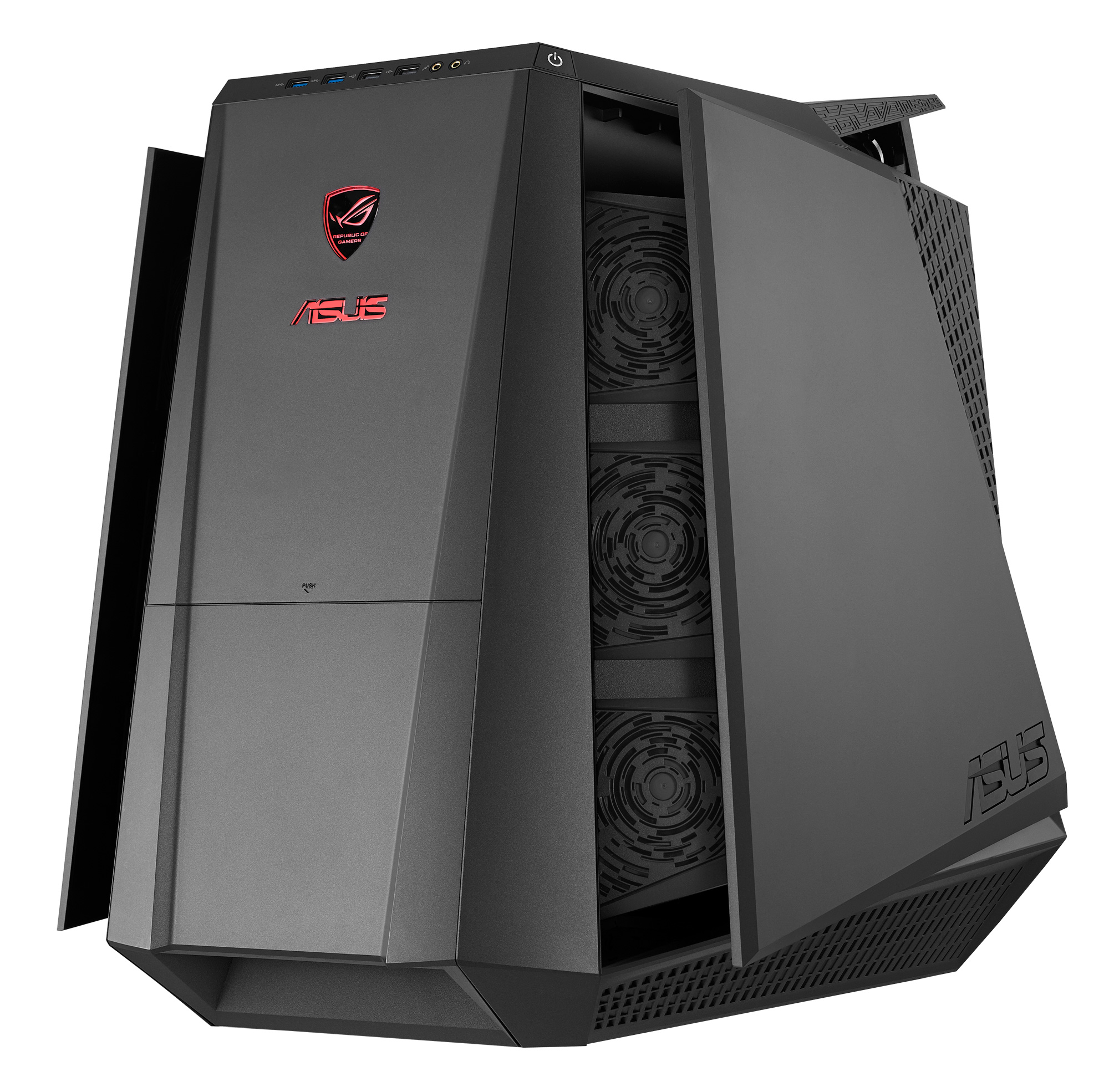 Asus Tytan G70
An interesting fact is that the name "Asus "was taken from the mythological creature Pegasus, which was a winged horse. The reason why they took only the last four letters is to be listed higher in alphabetical order. In 2014 Asus was the world's largest PC vendor by units sale, and have reached a total brand value of $1.3 billion.
6. Acer
Acer Predator
Acer Company was found by Stan Shih, his wife and a group of other people as Multitech in 1976. The company is located in Taiwan.  Acer had to undergo certain reconstructions and this resulted in an increase in revenue: from $4.9 billion in 2003 to $11.31 billion in 20016.
Although not entirely concentrated on Gaming computers it does have a series of Desktops called Predator.  Good performance with a good price tag is what any gamer is looking for. I believe the predator series is a good choice. In 2014 Acer was the fourth largest computer vendor in the world.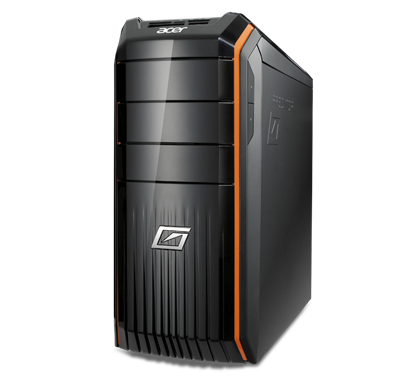 Acer Predator G
Acer won a big amount of awards not only for computers but also for their innovative and nicely designed smartphones. 
5. iBuyPower
Erebus Teaser
I have to say that iBuyPower is one hell of a unique company. It works in association with American Future Technology and are located in Los Angeles. Focusing mainly on gaming desktops they have managed to secure a strong position in the PC gaming industry.
The really amazing thing about ordering an iBuyPower PC is you practically build it by yourself on their website. You decide what you want your computer to be like starting from specs and with the design of your desktop. They are also extremely helpful if you need to find out more information about certain hardware!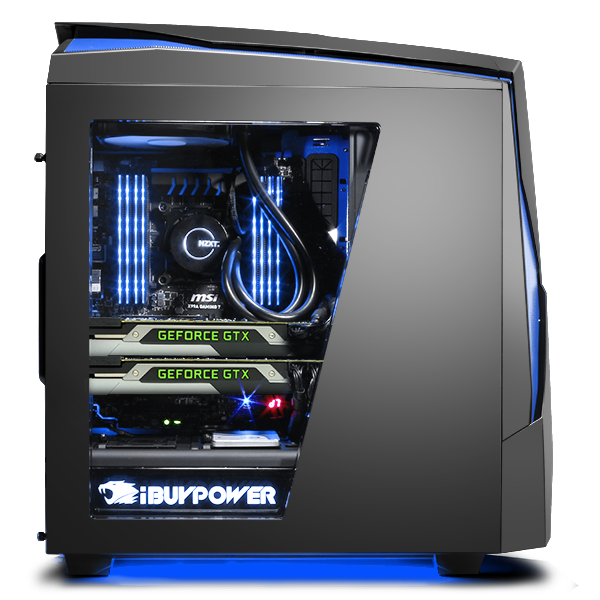 iBuyPower
iBuyPower has been supporting major Esports tournaments. Having around 50 – 100 employers they have amazing quality PCs, and to wrap it up, you know what? They are gamers too.
4. Maingear
Maingear Potenza
This company dates back to 2002 and it was founded in New Jersey. The owner, Wallace Santos was wondering what he would love more -starting his business in tuning cars or building high performance gaming PC's. The choice was obvious. Both! He combined the best of both hobbies and started building high edge PC's , extremely powerful and well designed.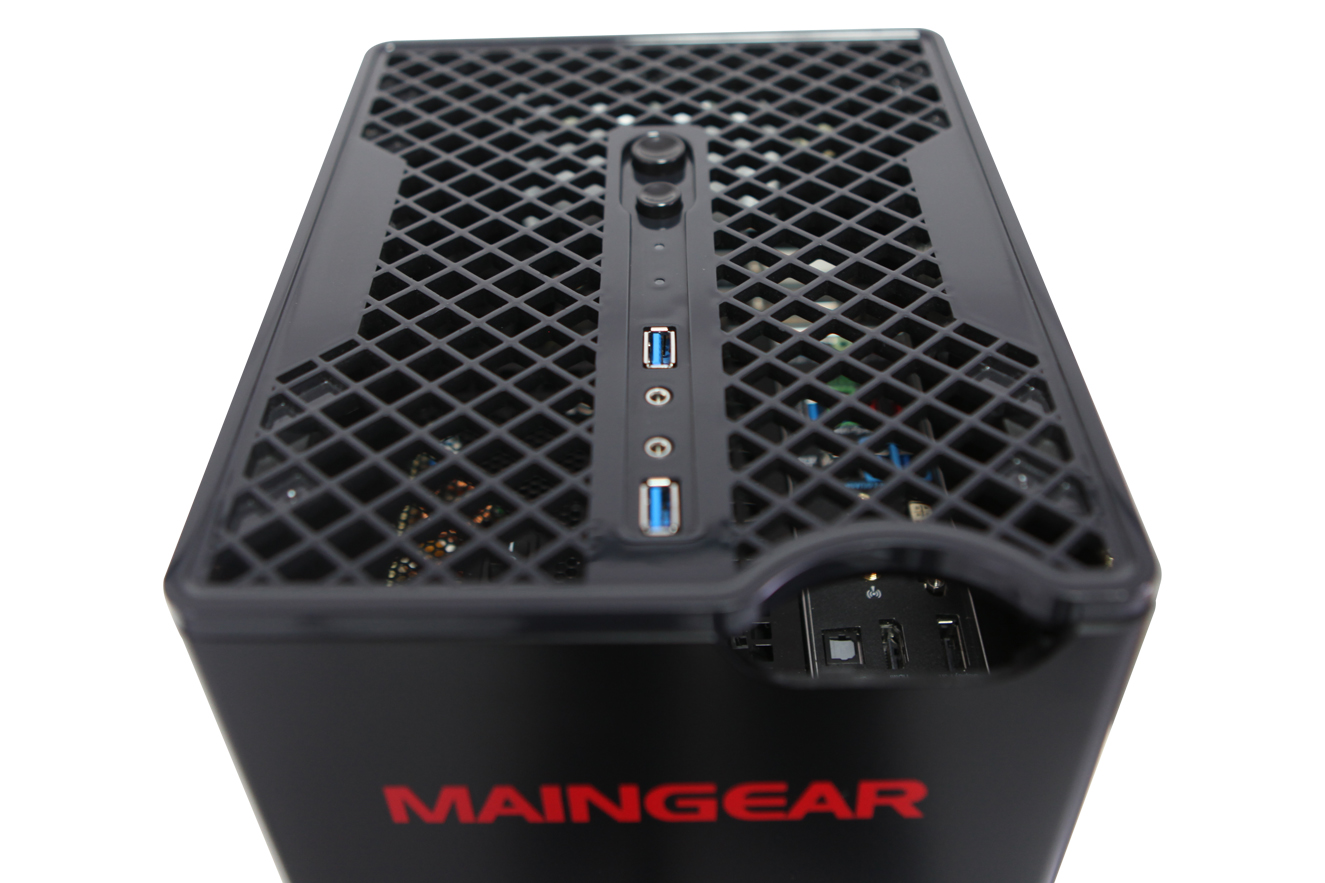 Maingear Potenza
Maingear has won numerous awards since 2002 including "PC magazine's Editor's Choice Awards" and "PC kick ass Editor's Choice Awards." Maingear claim to have a support team which differs from other manufacturers, they claim to reply to their customers faster than any other company.Maingear do deserve to be in this list since they created one specific unique PC loved by many gamers around the world.
3.XoticPc 
XOTIC PC 'EVOKE'
XoticPC was founded in 1999 and has relationships with the top hardware dealers like Intel, AMD, Nvidia and many more. Xotic focuses on building powerful PC's in order to be able to handle all the high quality graphics games. They claim to have one of the best customer support systems.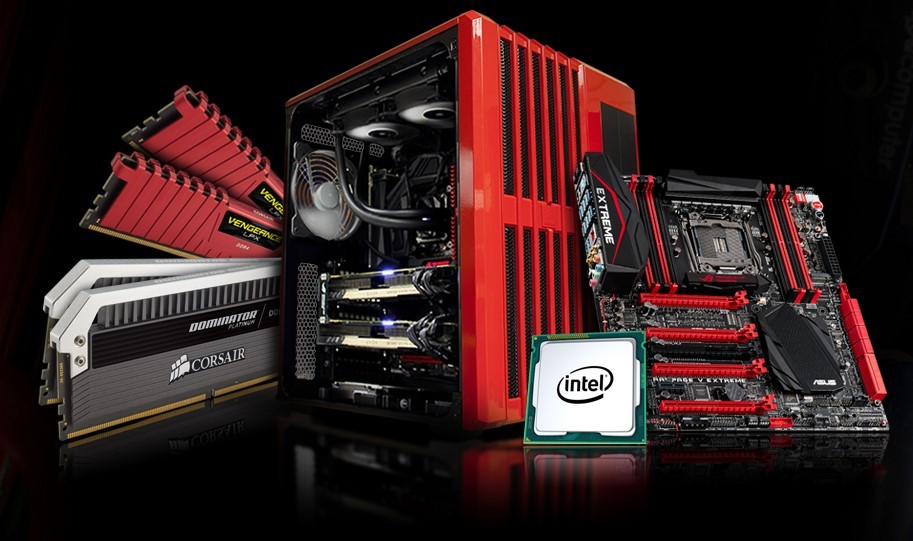 Xotic
The company does place their products at affordable prices and another good thing they practice is hassle free returns. They 15 day "no question asked" return policy which in my opinion is their ace. In many other companies it is hard to return a gaming PC but Xotic have taken a different approach towards this problem.
2. Falcon Northwest
Falcon Northwest Tiki
Really in my opinion one of the most beautiful designs I have ever seen. This is completely unique. Founded in 1998 Falcon have managed to build breakthrough PC's with unique, sharp designs.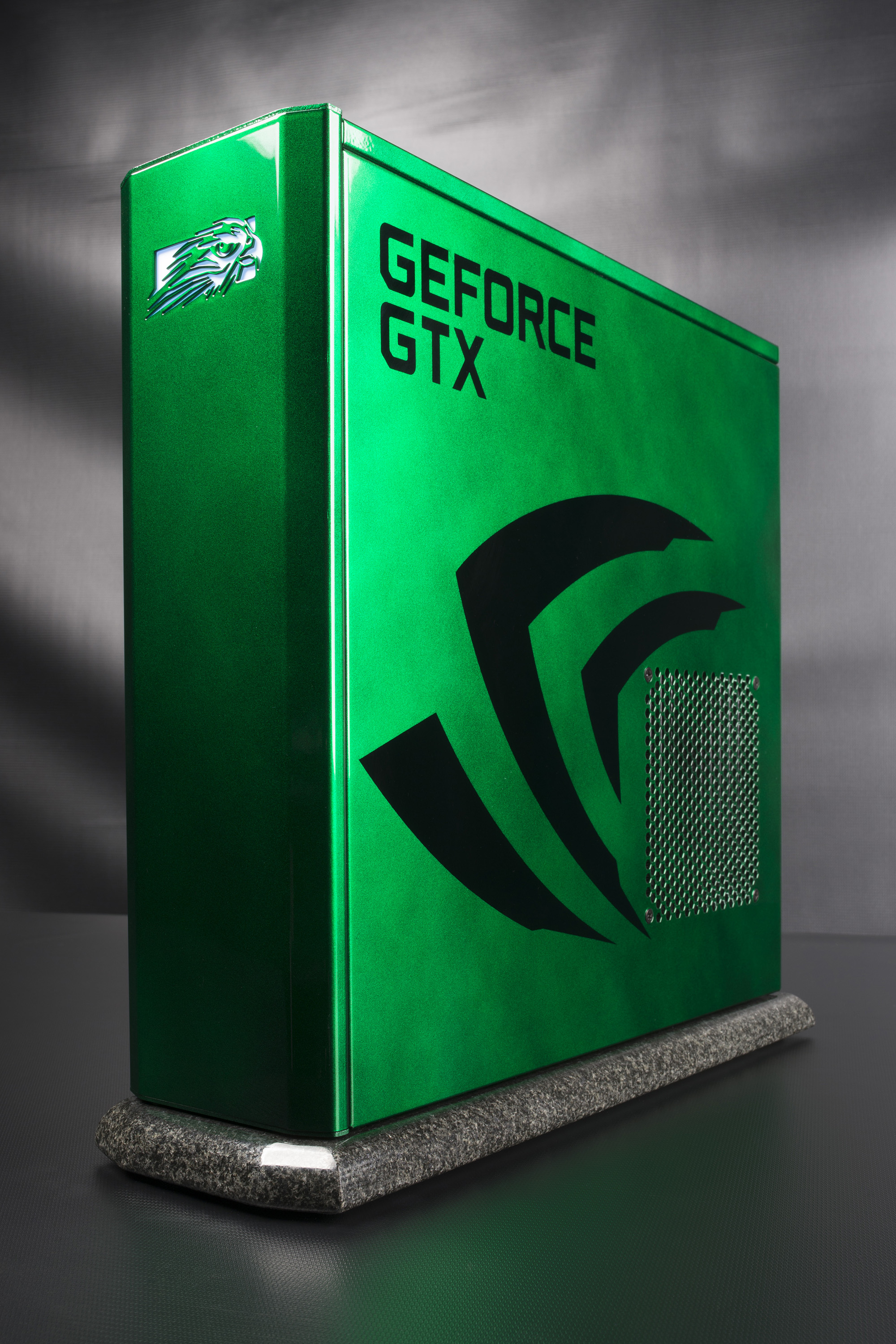 Falcon Nvidia Jade 
What is interesting is that the company actually began by focusing high end systems for flight simulations. In 1998 though they started pursuing their agenda in high edge computers. For people which are really into looks of your computer as well as performance, Falcon NW is a very good choice.
Although competing with very well-known companies such as Alienware and VelocityMicro, Falcon Northwest is standing strong against them and deserves to be in this list. 
1. Vibox
Vibox Gaming PC - AMD FX4100
A relatively young company founded recently in 2009 by expert PC technicians, Vibox already managed to secure a place amongst the very best gaming PC manufacturers. Although focusing on family PCs, Office PCs and student PCs they also make advanced gaming PCs.
ViBox is especially know in the UK since that's where they are mainly concentrated at. They are among the top retailers in the UK, and you can find their adverts in the best gaming magazines.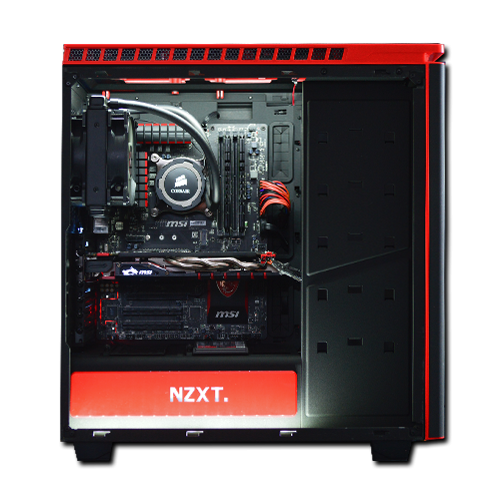 ViBox don't overprice their PCs and are willing to build PCs for customers with any type of needs. Customers seem to be very happy with ViBox Pcs. Their ability to become huge in the time span they did needs appreciation. 
Is there any other PC that deserves to be in this list? What do you guys think ?
Image Gallery