'F1 22' Ushers In A New Era of Formula One World Championship Racing
Updated: 19 Jun 2022 4:19 pm
Quiet confidence or cocky arrogance? Take your pick!
'F1 22' is the official video game of the 2022 FIA Formula One World Championship. Strap in and prepare for a wild ride in redesigned cars, improved rules, and a new era in the world of Formula One racing!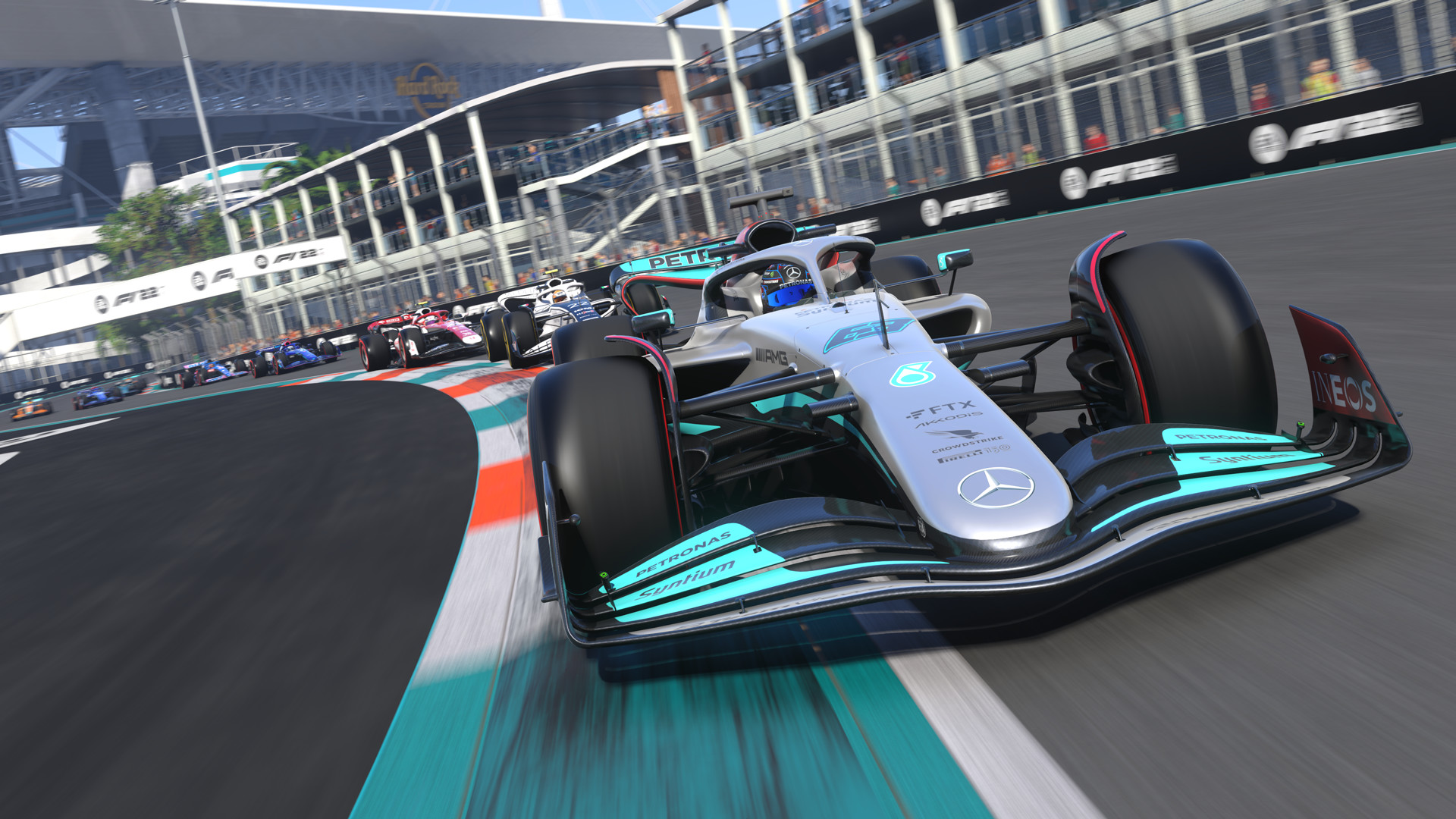 Mercedes leading the pack around the track at breakneck speed! Image by 'F1 22.'
Race the best cars Formula One racing has ever seen on iconic tracks, as well as brand new ones such as the Miami International Autodrome. 'F1 22' includes all 10 teams and 20 drivers from the 2022 F1 World Championship. 
You can create your own team and lead them to victory on the track in 'Career Mode.' You can also test your skills against other players in online multiplayer, or you can battle for dominance in split-screen mode.
If you ever get tired of zooming around the track in an F1 car, you can take a break and take one of several iconic sports cars for a spin around the track. Make a name for yourself and unlock rewards such as supercars, clothing, and accessories as you finish race after race all around the world.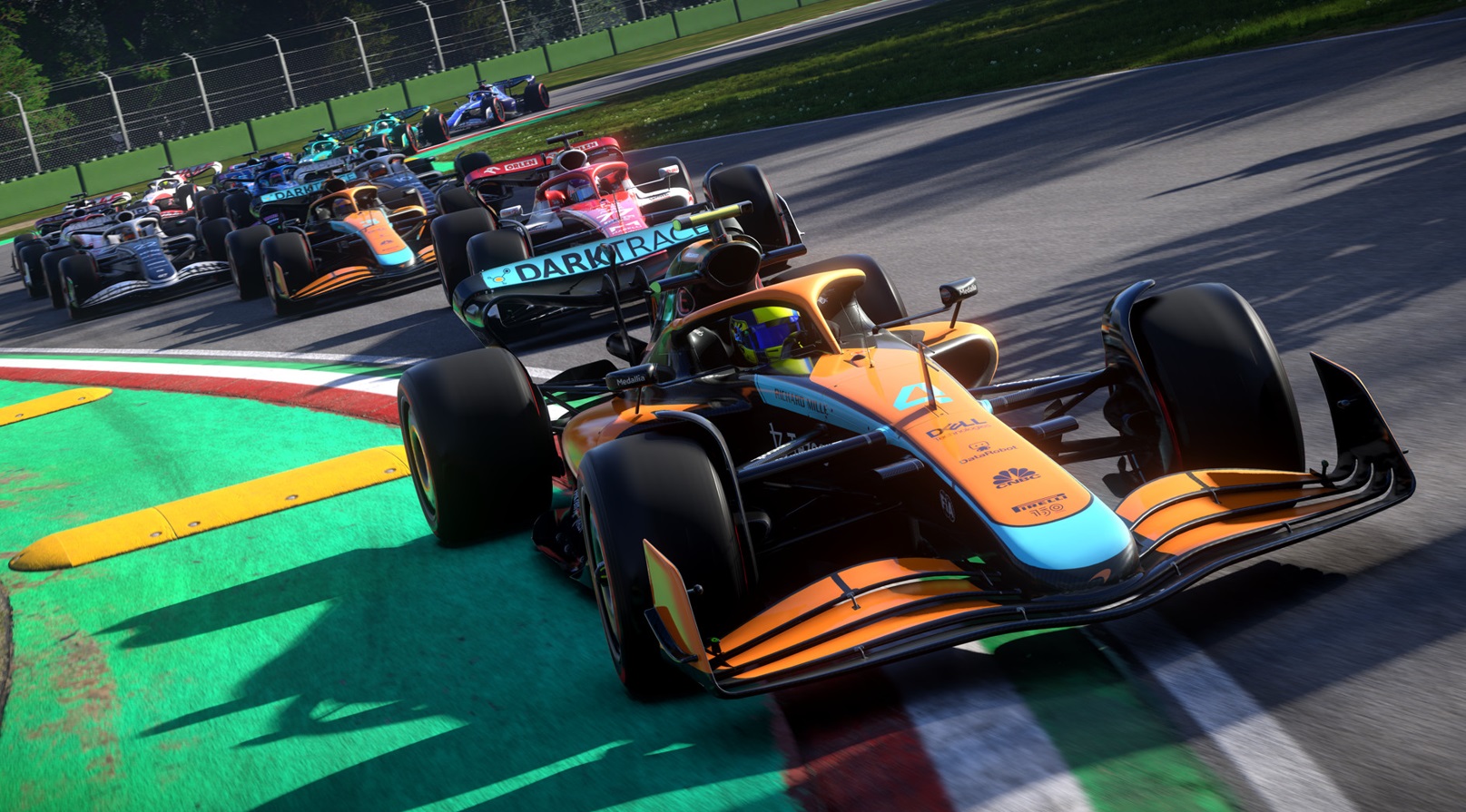 Skimming track borders with a bump! Image by 'F1 22.'
The wealth and glory of being a famous Formula One race driver are there for the taking. All you need to do is prove your mettle on the track, and take it!
'F1 22' includes VR compatibility for PC if you want to take the game to the next level sit down in the seat of legends! The game also features an advanced AI system that will adapt its performance based on your experience level to ensure that you'll have fun even if you're completely new to the game.
'F1 22' is developed by 'Codemasters,' and is coming to Steam on 1 July 2022.