The Elder Scrolls Online: High Isle Opens the Gates to An Idyllic World of Violence and Adventure
Updated: 09 May 2022 2:59 pm
The time has come for you to prove your worth as a true warrior. If you have any!
'The Elder Scrolls Online: High Isle' takes the epic RPG hit online for players to battle it out against other players from around the world. 
There are 2 versions of the game that you can buy. The first is 'The Collection.' This includes the base game, the 2022 High Isle Chapter, and all the previous Chapters.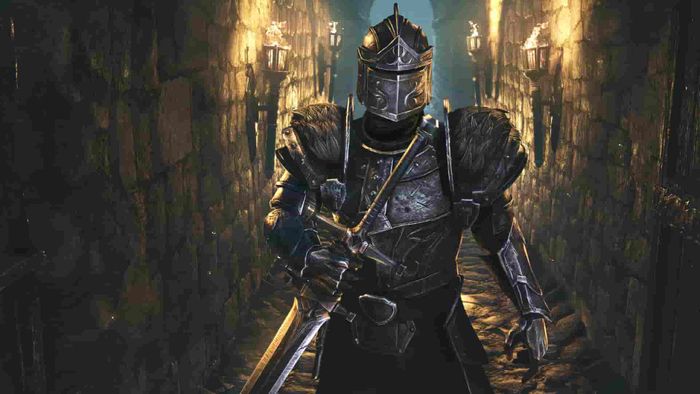 A knight in shining armor. Image by 'The Elder Scrolls Online: High Isle.'
The second version is the 'Upgrade,' which just adds 'The Elder Scrolls Online: High Isle' and some of the newer chapters to the older chapters. Purchasing the 'Collection' is a great choice for new players who do not own any of the previous chapters yet.
Pre-purchasing the game will give you immediate access to the base game and older chapters. 
It will also grant players the 'Palefrost Elk Mount' and other bonus content at launch. The bonus content includes apparel, crates, experience scrolls, and treasure maps to give you a kick start right from the beginning.
The Collector's Edition of 'The Elder Scrolls Online: High Isle' includes: 
Amenos Ornaug
Balfiera Senche Cub
Ascendant Knight Outfit Style
Hoard of the Schemers Memento
High Isle Emote Pack
Collector's Edition Rewards from previous editions
This year's 'Elder Scrolls Online,' adventure is the 'Legacy of the Bretons.' You can create your ideal character, customized perfectly according to your taste. You can play solo as a lone wolf, or you can invite your friends and conquer the servers together as a powerful squad.
There are 3 different adventures/campaigns for you to play through, the base game, the Elsweyr Chapter, and Blackwood.
'The Elder Scrolls Online: High Isle' is developed by 'Zeinmax Online Studios.' It is scheduled for release in June 2022.