Echo Games Announces 1 More Week of Echo Pass 3
Updated: 24 Nov 2021 2:40 pm
Alone and in the dark.
Echo Games has announced that Echo Pass Season 3 is ending in less than a week, and has encouraged players to finish their battle pass and collect their rewards before the season ends.
Captain Olivia "Liv" Rhodes. Image by Road to VR.
On 22 November 2021 Echo Games released a tweet stating, "One week remains for Echo Pass Season 3. Finish your battle pass and collect your rewards before the season ends next Tuesday, November 30 at 10:30 AM PST."
This gives players 7 days to complete the reward track for Echo Pass 3, which consists of a total of 50 rewards ranging from items and skins to Echo Points and XP boosts.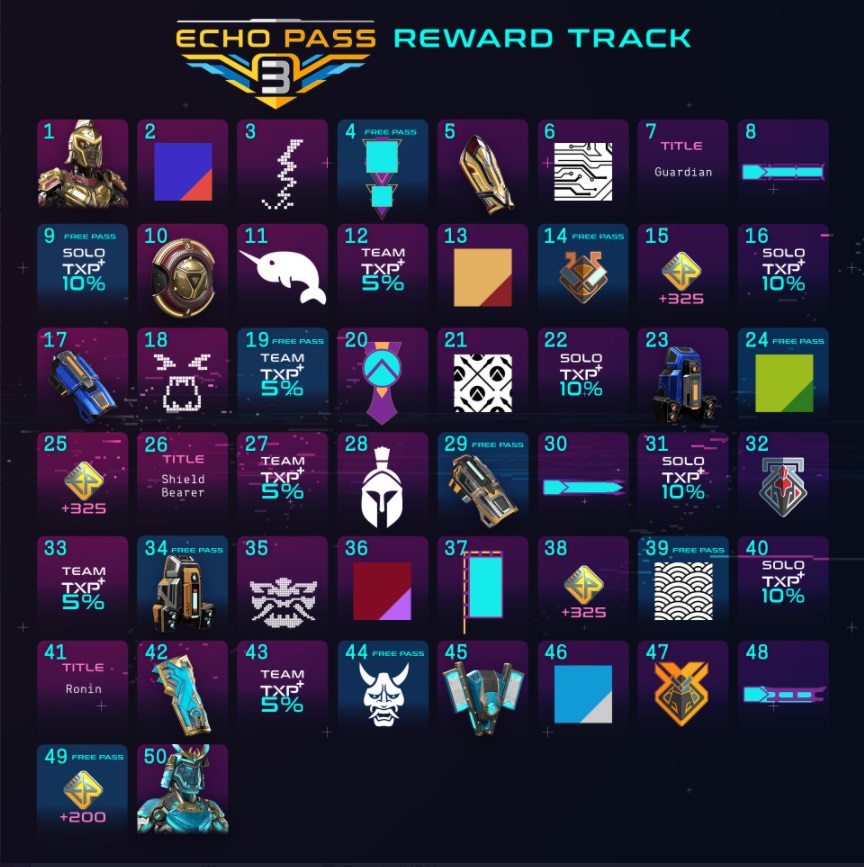 Echo Pass 3. Image by Echo Games.
The premium Echo Pass is available to purchase with 1000 in-game Echo Points. Furthermore, players can unlock levels of the Echo Pass by paying 200 additional Echo Points for each level. Echo Points are available for sale in-game or with Oculus DLC.
Echo Points are available for purchase in the following bundles:
$4.99 - 500 Echo Points
$9.99 - 1000 Echo Points +50 Bonus = 1050 Total Echo Points
$19.99 - 2000 Echo Points +140 Bonus = 2140 Total Echo Points
$49.99 - 5000 Echo Points +450 Bonus = 5450 Total Echo Points
Echo Pass 3 includes 10 in-game skins, with the first one being unlocked at Level 1 and the final one becoming available at Level 50. There are also 10 XP boosts, ranging from a 5% to a 10% boost. The Pass also includes 1075 Echo Points.