Crucible to Return to Closed Beta
Updated: 04 Jul 2020 8:11 am
Rahi and Brother prepare for action
Un-Releasing This Summer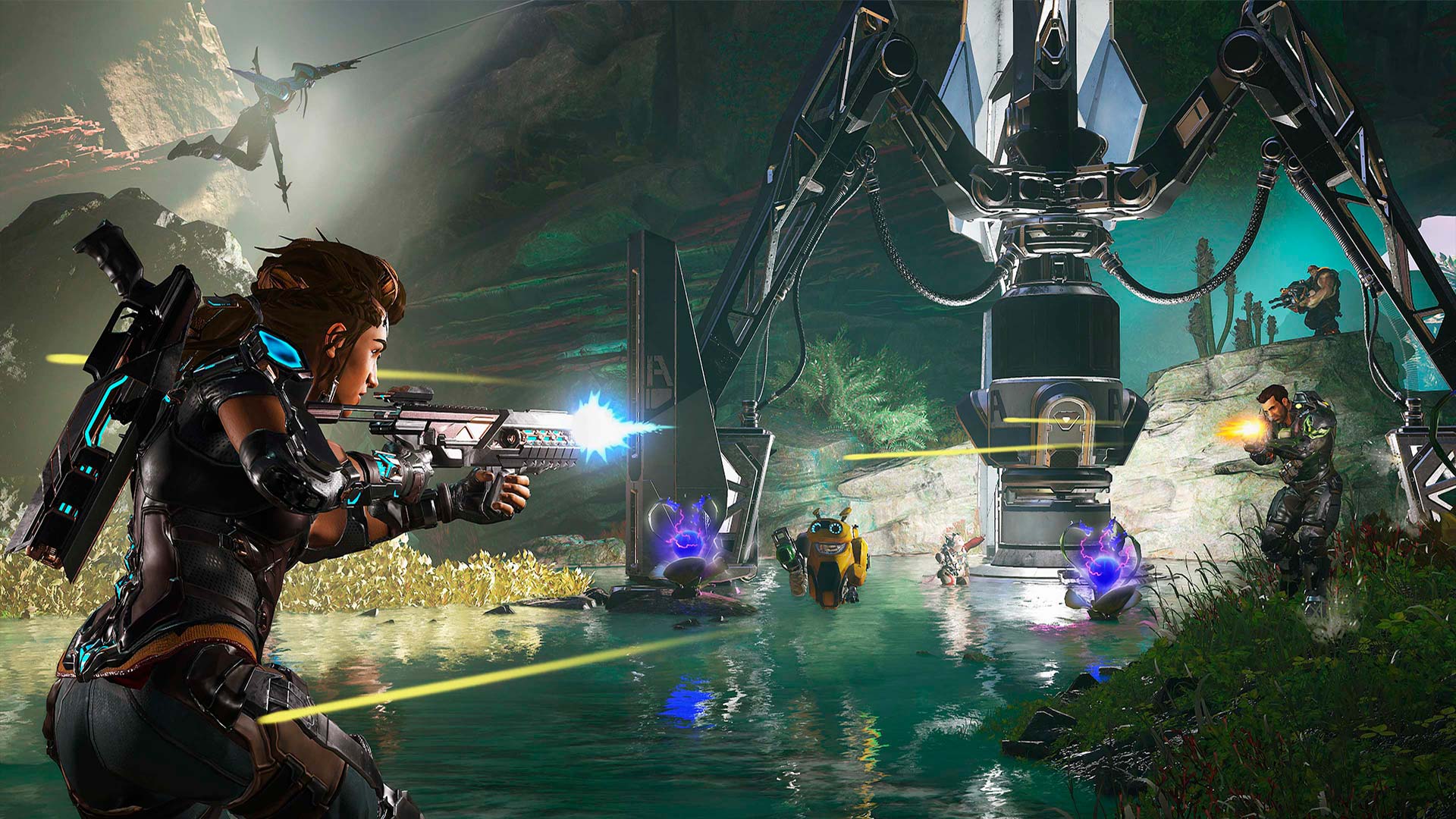 The battle rages between players looking to claim the harvester
Since its release on May 20, 2020, Amazon Studios premiere, Crucible has been struggling to gain and sustain players. With a big swing coming quickly after release, in the form of stripping ⅔ of the game, it seems removing features was not enough to excite a new audience. 
In what only took a day, from announcement to inception, Crucible, as of 7/1/2020 is in closed beta. With the main update for current players being, "dedicated time each week when we as devs will be playing with the community and soliciting feedback," according to their beta announcement, it seems the key difference for the game is, "newly interested folks will be able to sign up through playcrucible.com."
Undergoing a Crucible
PvP competition is one of the main elements of Crucible
According to SteamDB the game has seen a steady decline in active players since its launch. With only a couple of Twitch streaming peaks, it does not look like potential players like what they have to see in preview, even though it was, supposed to be,  a free triple A release. Though, it is worth noting that Crucible did reach its 7 day peak at 200 active players the day after the game returned to closed beta.
Perhaps the game will be released again to excitement and fanfare, but for now most of us will look to see if New World can grip and sustain a community, or if Amazon Studios will give us another lackluster debut.