'The Chant' Single Player Horror Adventure Brings Your Worst Psychedelic Nightmares To Life
Updated: 24 Nov 2022 6:54 pm
Time to pay the ghosts that haunt your dreams a little visit!
'The Chant' is a third-person single-player horror adventure game.
In 'The Chant,' you find yourself on a strange island far away from civilization. The island serves as a spiritual retreat, and this is where things start to get really weird…
The island 'spiritual retreat' actually fronts a cult. Your weekend of blissful peace turns to horror and fear as a group chant opens a psychedelic dimension filled with negative energy terrors called 'The Gloom.'
Your job is to work out the history of the island, fight back the 'Gloom' monsters, and interact with a cast of fascinating characters as you try to find out how to reverse the ritual that opened 'The Gloom' in the first place.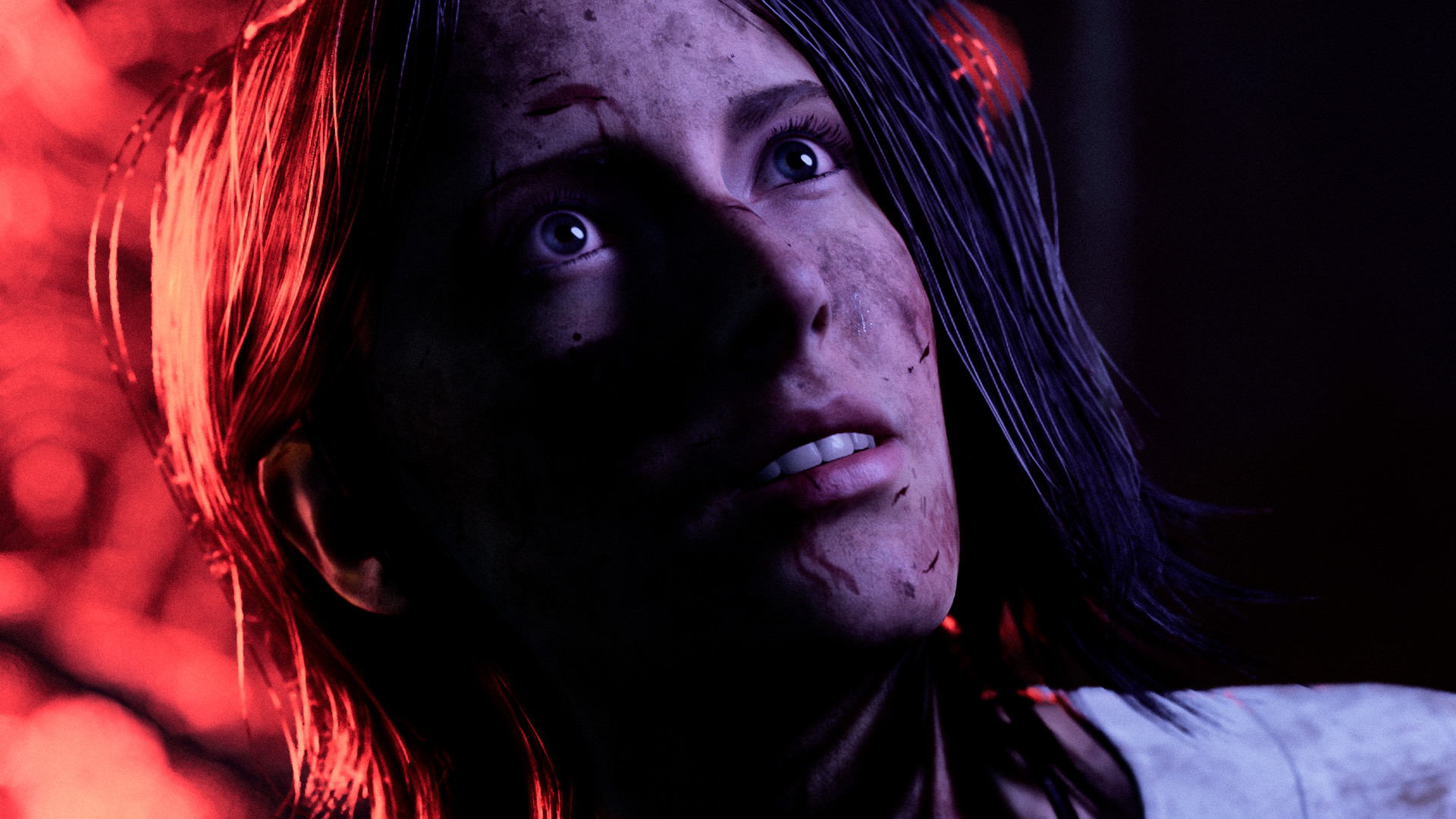 A woman staring up into the sky with fear and awe in her eyes.
As the game progresses, their negative energy will gradually consume the other members of the retreat. You need to try and beat 'The Gloom' before it is too late. Your task won't be easy. There will be vicious cultists and "prismatic creatures" from 'The Gloom,' that you will need to fight.
You will have a wide array of spiritual weapons and abilities available at your disposal. If you use them wisely you may have a fighting chance at victory! Crafting, resource collection, and careful management of your inventory are all key elements of the game that you will need to master if you are to have any chance of success whatsoever.
It is crucial that you keep your mind fortified against all the terrors surrounding you if you wish to remain strong enough in your body to overcome whatever you may need to face.
'The Chant' is developed by 'Brass Token,' and is coming to Steam in November 2022.