The Best Friday The 13th Guide Jason Doesn't Want You To Read
Updated: 09 Nov 2018 12:09 am
Don't end up like this guy...
Jason Voorhees is on the loose, and you and your fellow counselors are privileged with the task of avoiding his murderous tirade. Being a counselor is tricky, though. You automatically walk in to the game with the odds in Jason's favor. Here are some tips to help you and the other counselors evade Jason and make it out of camp alive.
COUNSELORS
There are ten counselors. Each counselors has stats in seven different areas. The seven areas are:
Composure- ability to stay calm under frighteing situations. Very important when Jason is nearby.
Luck- counselors with high luck can use items longer before they break and have boosted stats
Repair- Ability to repair items
Speed- the quicker, the better chance of escaping Jason
Stamina- endurance and ability to keep running and completeing tasks before getting tired
Stealth- ability to stay quiet and discrete
Strength- the stronger the counselor, the more damage they will inflict on Jason
The ten counselors and their stats are as follows:
Adam Palomino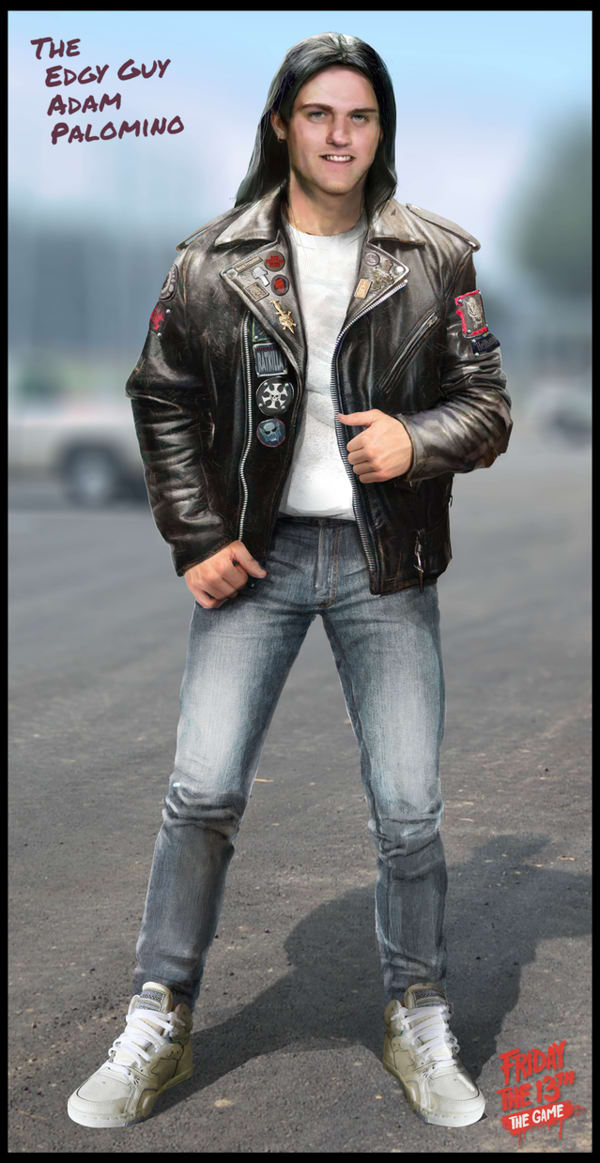 Composure- 7
Luck- 2
Repair- 6
Speed- 5
Stamina- 4
Stealth- 3
Strength- 8
A.J. Mason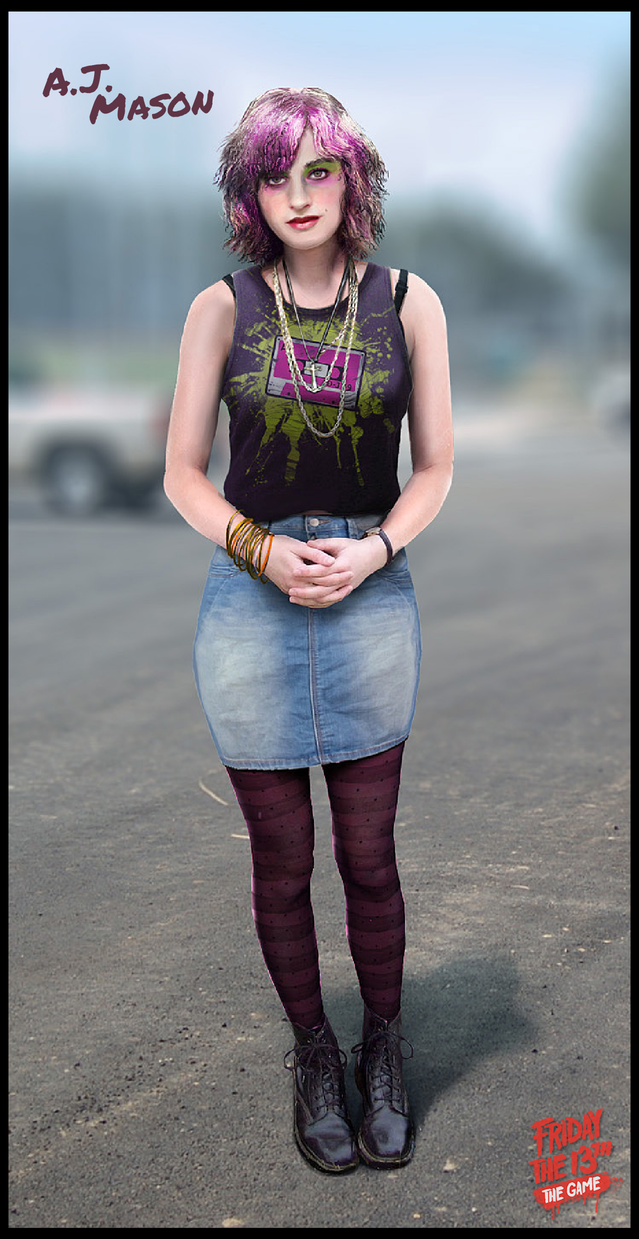 Composure- 7
Luck- 1
Repair- 7
Speed- 4
Stamina- 4
Stealth- 10
Strength- 2
Brandon Wilson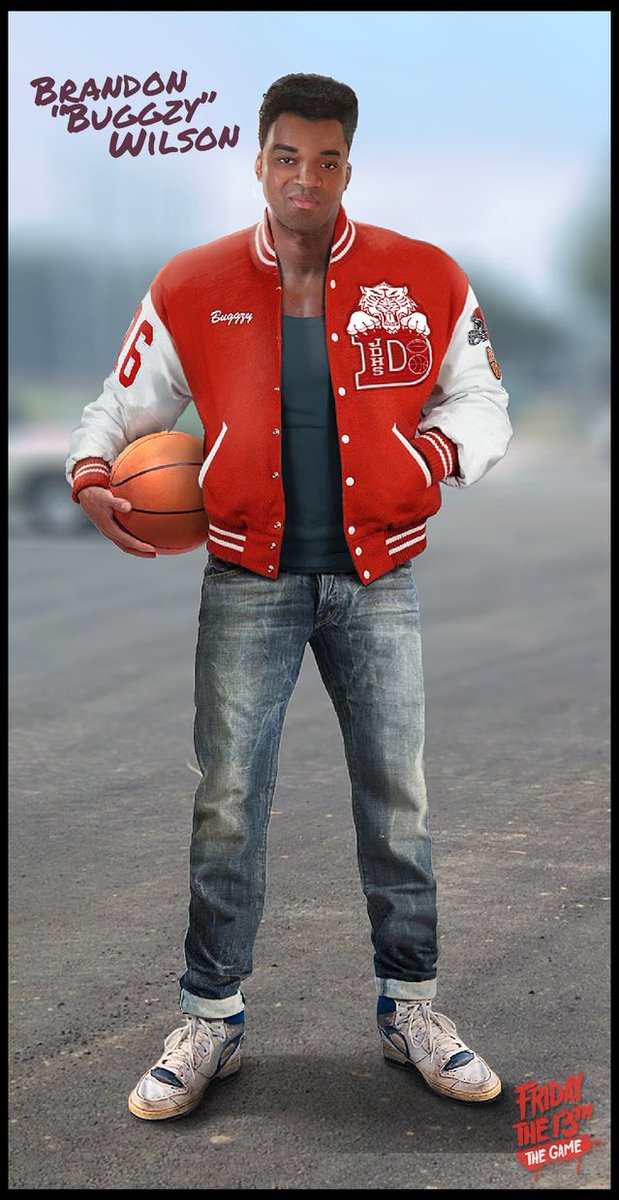 Composure- 4
Luck- 2
Repair- 1
Speed- 8
Stamina- 8
Stealth- 2
Strength- 10
Chad Kensington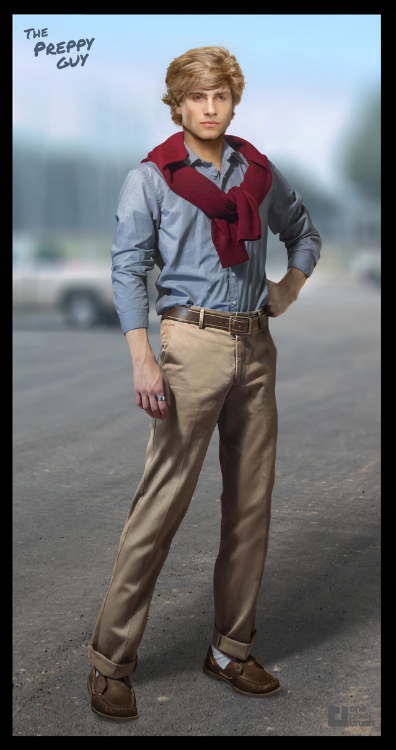 Composure- 1
Luck- 10
Repair- 2
Speed- 9
Stamina- 4
Stealth- 6
Strength- 3
Deborah Kim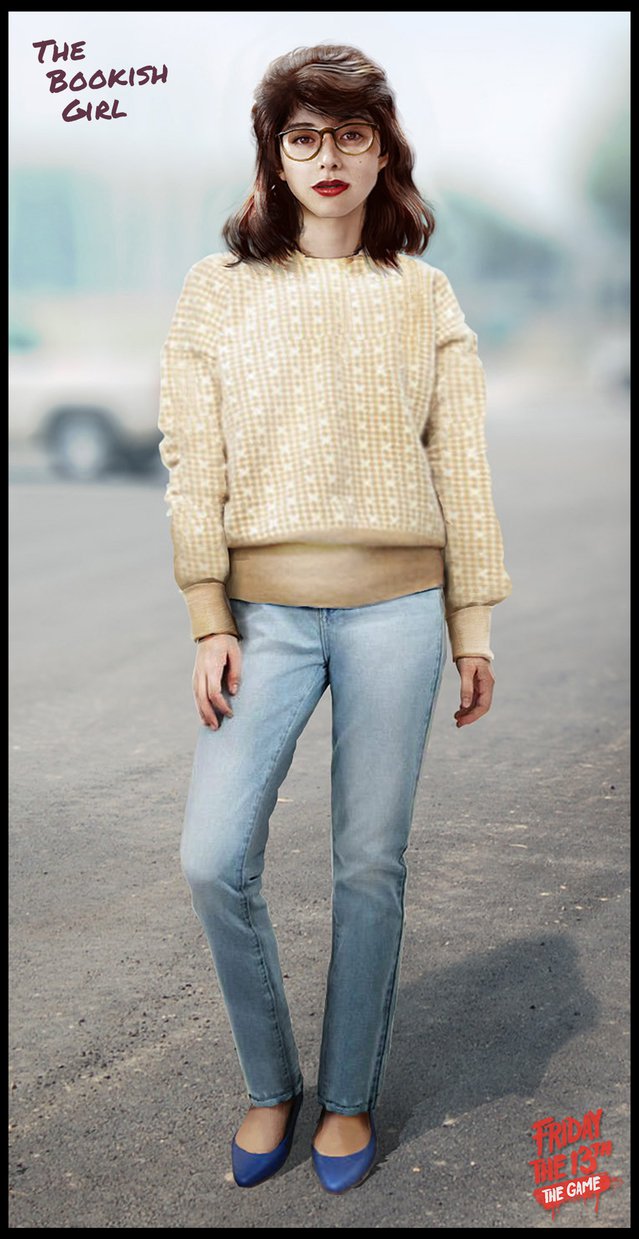 Composure- 5
Luck- 3
Repair- 10
Speed- 4
Stamina- 3
Stealth- 9
Strength- 1
Eric Lachappa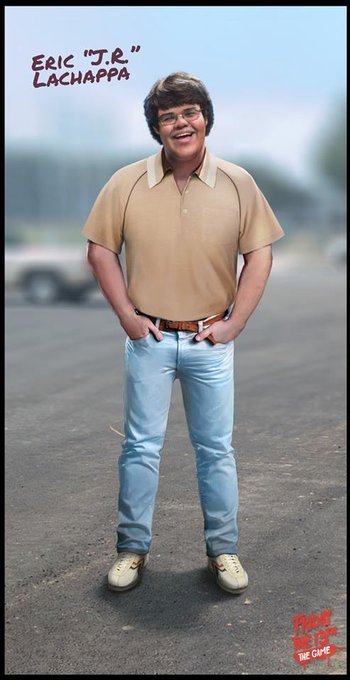 Composure- 4
Luck- 5
Repair- 10
Speed- 3
Stamina- 2
Stealth- 8
Strength- 3
Jenny Myers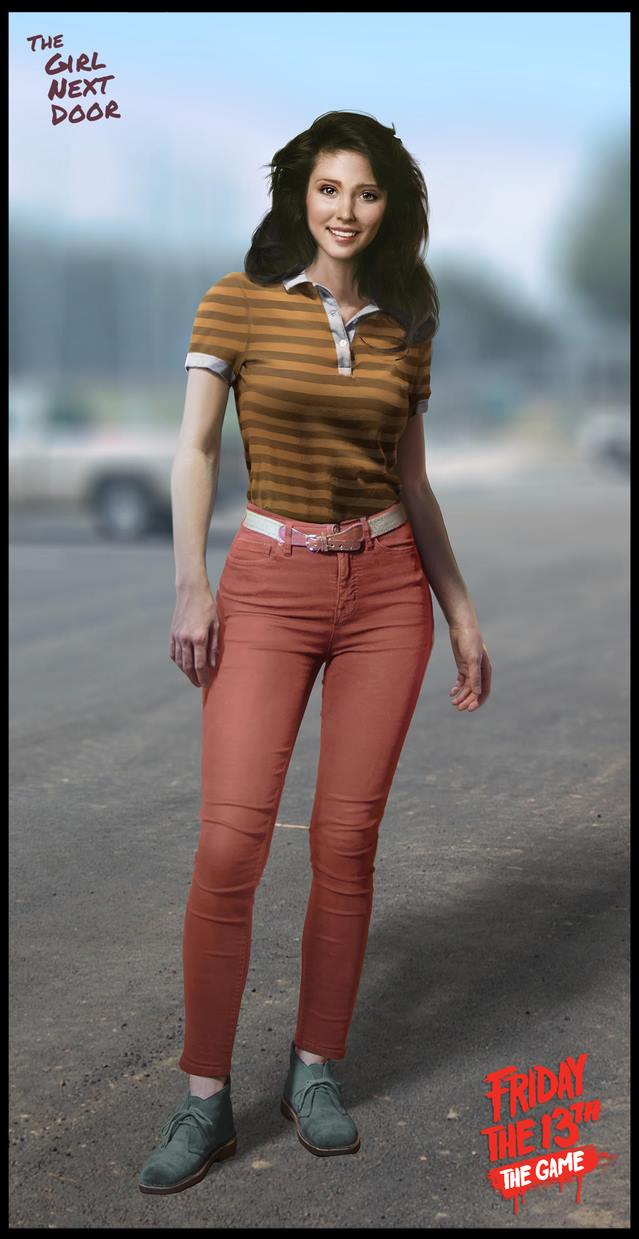 Composure- 10
Luck- 8
Repair- 2
Speed- 3
Stamina- 5
Stealth- 6
Strength- 1
Kenny Riedell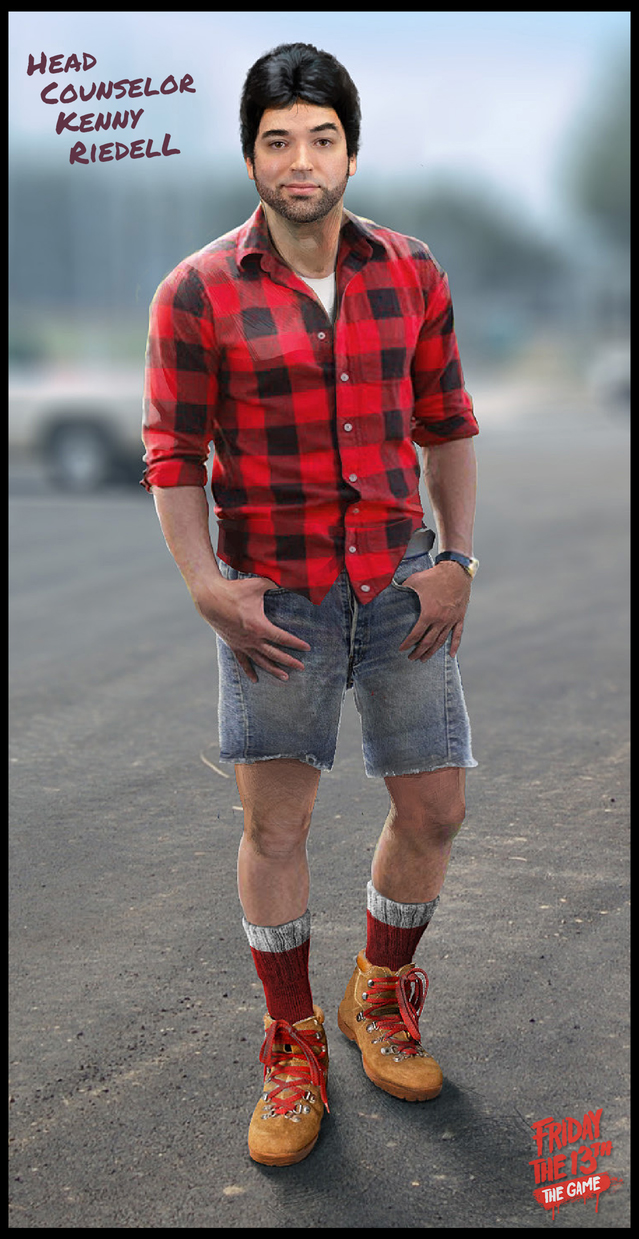 Composure- 5
Luck- 5
Repair- 5
Speed- 5
Stamina- 5
Stealth- 5
Strength- 5
Tiffany Cox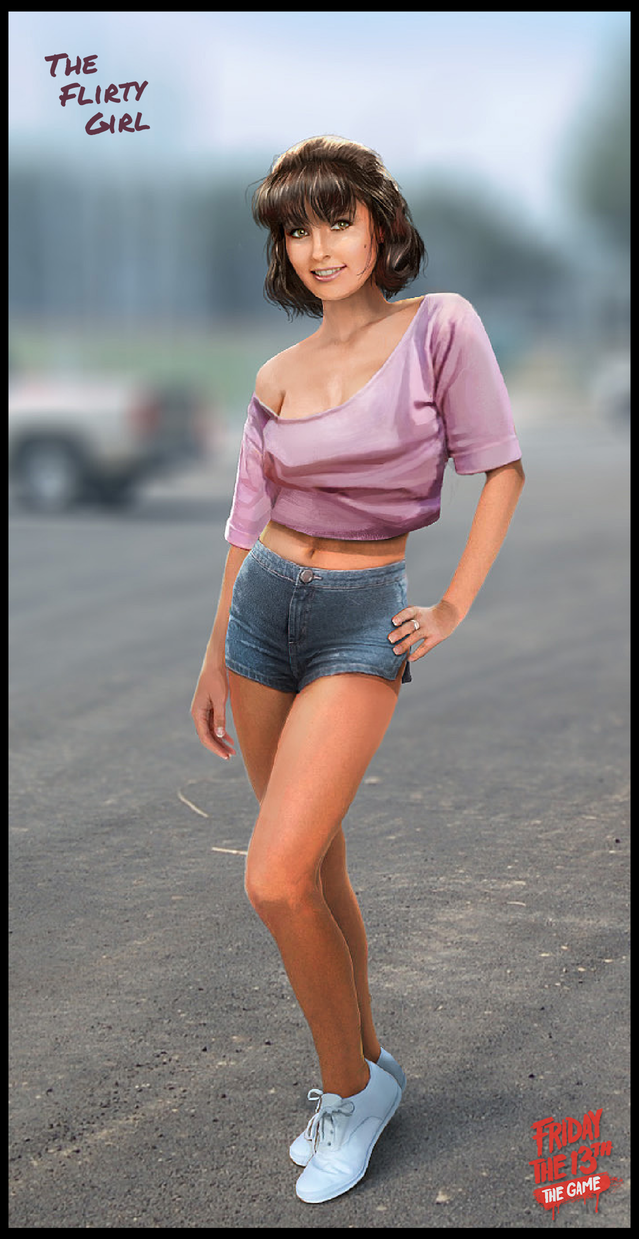 Composure- 3
Luck- 4
Repair- 1
Speed- 6
Stamina- 9
Stealth- 10
Strength- 2
Vanessa Jones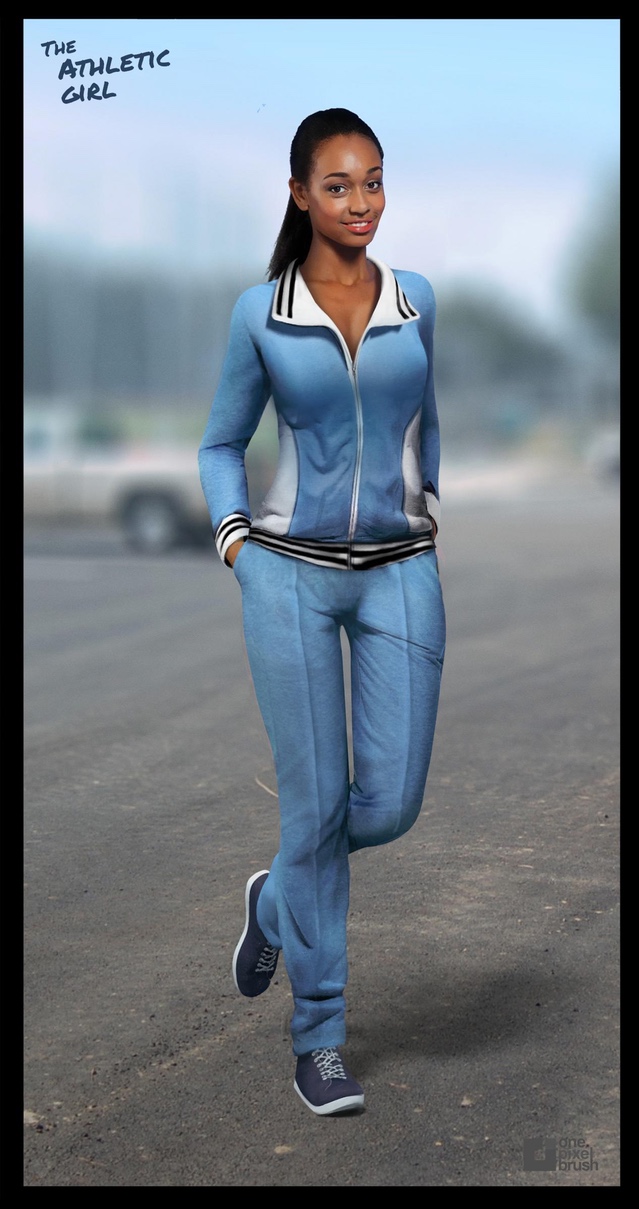 Composure- 3
Luck- 6
Repair- 2
Speed- 10
Stamina- 9
Stealth- 1
Strength- 4
Every character has strengths and weaknesses. Be sure to make the most out of your character's strengths!
How To Win
There are multiple ways to come out of Friday the 13th: The Game alive. First, you can call teh police. You can also repair the car or boat to escape. Finally, you can kill Jason's bitch ass and leave him the victim in his own murderous game. 
Calling the Police-
If you call the police, they can come save you! So all you need is a phone. After you find it in one of the cabins, you realize the damn phone is probably broken. Now, you have to find a fuse and fix the phone. It will take an entire five minutes for the police to arrive at the highway. This means you need to stay alive for an entire five minutes. Depending on your character, that can be a very difficult thing to do. You'll have to find your way to the highway without being caught and murdered. However, you don't want to wait too long to start your journey. Jason can teleport to the highway and wait to murder you before you can escape. This is generally the easiest method of surviving.
Escaping with the car/ boat-
There are a boat and car on the map that can both be used to escape. However, before you decide which one you want to use, remember that the car can hold four people while the boat holds two people. To escape with the car, you need to find the fuel, keys, and battery. To escape with the boat, you need to find a propeller and fuel. You'll also want a character on your team with high repair skills to complete the repair when you have acquired the items. After the vehicle is repaired, get it and go! Don't wait too long for other teammates. You don't want Jason to interfere in your get away plans because you waited for a straggler.
Killing Jason-
The first step in the process of killing Jason is to find Jason's mother's sweater from his creepy shrine. Good luck finding it! The cabin can be anywhere, and it's not labeled on the map. Once you do find the sweater, you need a female character to wear it. It's also imparitive that one character plays as Tommy Jarvis. He is the only character that can kill Jason! Next, Tommy Jarvis and the character wearing the sweater must find Jason and knock his mask off. The more characters that can help, the better! Attack Jason until the mask falls off. When off, the female character must use Jason's mother's sweater when near him. Tommy Jarvis will then go in for the kill. This is the most difficult method, but it's also the most rewarding.
WEAPONS
While Jason cannot be killed without the character Tommy Jarvis, weapons can be used to stun Jason and give yourself some time. Counselors with a high strength stat will inflict the most damage. A high luck stat will keep the weapon from breaking for a little longer. Most weapons will break easily, so be prepared to run! Weapons include the hatchet, wrench, machete, baseball bat, wooden plank, fire poker, tree branch, cooking pot, metal pipe, and the shotgun.
HIDING
You must know how to hide if you're going to evade Jason's wrath. Counselors with high composure will be able to remain calm. This makes them harder for Jason to detect. High stealth also helps. If caught while hiding, it is virtually impossible to survive. This game of hide-and-seek could mean your head, so hide well. You can hide in cabins, tents, beds, and dressers.
PERKS
Perks are essentially upgrades that you can buy to give yourself an edge in the game. You get three slots, so it's important to use them wisely. Examples of perks include Medic, Sneaky, My Dad's a Cop, and Suckerpunch. Be aware of the negative side effects that some perks carry. Some perks are rarer than others indicated by a color rating:
Red – Epic
Orange – Rare
Yellow – Uncommon
Blue – Common
White - Poor
ITEMS
There are a variety of items that can be used in the game to help you survive! Except for the walkie-talkie, all items can only be used once unless you have a perk that allows for multiple uses. Items include:
bear trap- set up traps for Jason to step in
stun gun- use this to alert other counselors to Jason's wherabobuts or stun him by shooting him in the face
first aid spray- heal any damage you may have occurred
firecrackers- mislead Jason with the noise or stun him
pocketknife- stun Jason with a quick stab
walkie-talkie- communicate with other counselors when you aren't close enough to hear each other speak
ADDITIONAL TIPS FOR SUCCESS
1. Don't run if you don't want to be noticed
Footsteps attract Jason. If you don't want to end up getting ripped in half, stay put!Jason will detect you if he hears you. Especially if your stealth stat is low.
2. Be prepared before going into battle
Gather items from drawers so that when you do run into Jason, you stand a fighting chance. When you have the opportunity, gather weapons. Don't forget to look in the drawers!
3. Choose your counselor carefully
The different counselors all have different strengths and weaknesses. The counselor you chose will determine your strategy. For comparisons on the different characters, please see my other article here.
4. Use perks wisely
You only get three staat boosts, so be sure to use your perks in a way that will benefit you throughout the entire game. Some perks may be tempting, but in relaity they will just be filling space that could be utilized more strategically. Also, while the kills are super fun, are they really worth it?
5. Work together
Seriously, you need your teammates to survive! Communicate, work together, and develop a plan to make it out alive. This game forces everyone to work together. When you don't, it can ruin the fun. Also, you might get an axe to the head.
6. Don't get scared
Fear attracts Jason. Chosing a character with a high composure stat will help. You also want to avoid being alone or in dark spaces. Stay in well lit areas with other counselors to be able to maintain your cool when necessary.
7. Slow Jason down
Don't forget to use items and border up doors to deter Jason for as long as possible to give you time to escape when he is near. 
You may also be interested in: