31 Best Side Scrolling Games To Play in 2017
Updated: 02 Jul 2017 3:47 pm
Some of the greatest Side-scroller games available for PC today
You don't get much more classic than a good side-scroller. But that doesn't mean there aren't new ones worth playing. We have some suggestions to play that you may not have heard of and some that may bring about some crazy nostalgia.
Let's start with a newer title…
31. Foul Play
Foul Play Trailer
In our first side scrolling game we have an action packed beat 'em up! You are Baron Dashforth and you are acting out fights for the amusement of the audience. There is also the option to be joined locally or on online co-op by your young ward Scampwick.
You will battle your way through 22 acts and 50 enemies all from the Baron's recollections. Did I forget to mention that these enemies and recollections include demons he has hunted?
It's a flat flat world out there. But with a unique combo system, you'll battle through it with style and flare and more than likely a few laughs.
I challenge you not to smile during this gameplay…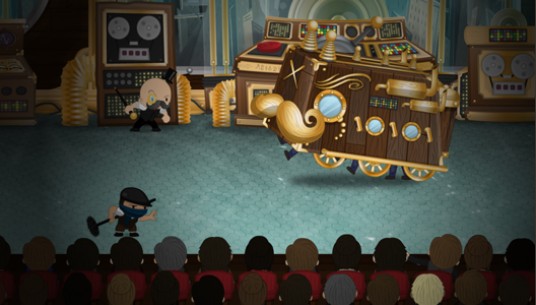 Fight ridiculous beasts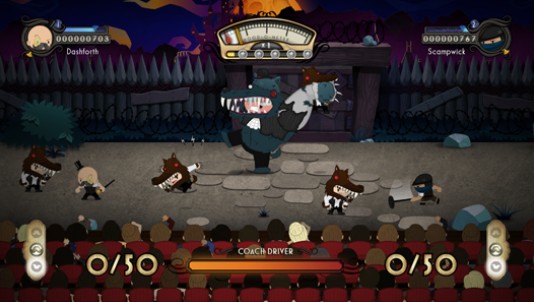 Gotta love that you can see the actors in their wolf costumes
30. The Swapper
The Swapper Trailer
In this sci-fi adventure you have control over a device which generates up to 4 clones of you. Using the clones, your goal is to find out what happened to the research lab and the planet you have landed on. You must also discover why everyone was so scared of the device which you now must use to survive.
The feel of this game is dark and somewhat creepy. But it is also sweeping and beautiful. You'll need to master the art of being up to five people at once to solve complex puzzles to get your way out of some tight spots. The controls are easy to learn, however, so it is all a matter of thinking through the puzzles and moving forward.
The Swapper Gameplay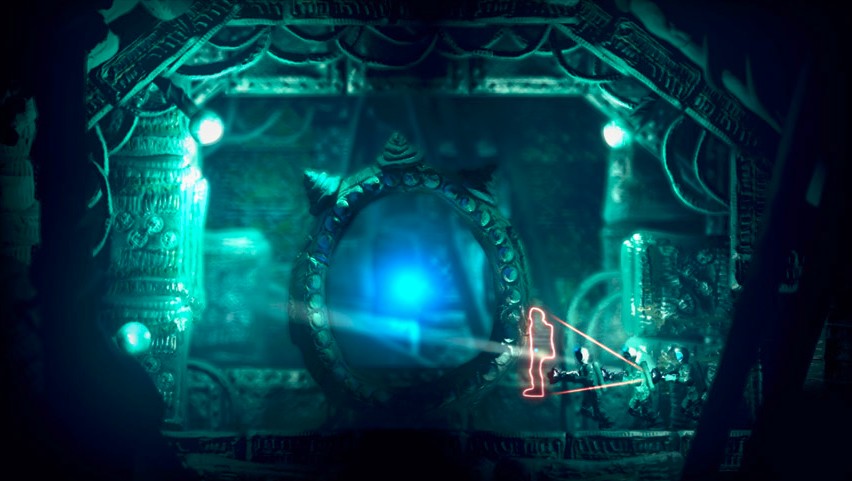 You must solve unique puzzles by cloning yourself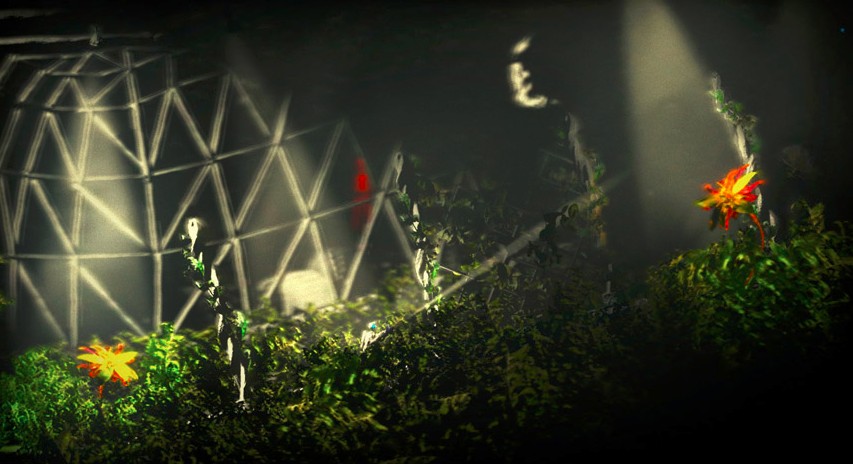 Explore otherworldly settings
29. Trine 2
Trine 2 Trailer
In this game you choose to play as one of three characters who are out to save the kingdom from mysterious dark forces with the help of the Trine. You play as the wizard, the knight or the thief.
This is a game with a sense of humor. You adventure through the world using skills that are unique to each character to solve complex puzzles. There is also the option of co-op so the fun doesn't have to be something you experience alone.
This game uses physics and other real world factors to contribute to the puzzles' challenges. You have to consider gravity, fire, water, skills and character abilities when trying to solve puzzles and get through levels. This means that you will need to utilize all three characters to complete the game.
Trine is a fantastic fantasy adventure with amazing graphics and a beautiful world to explore.
The humor of the game shows even in the beginning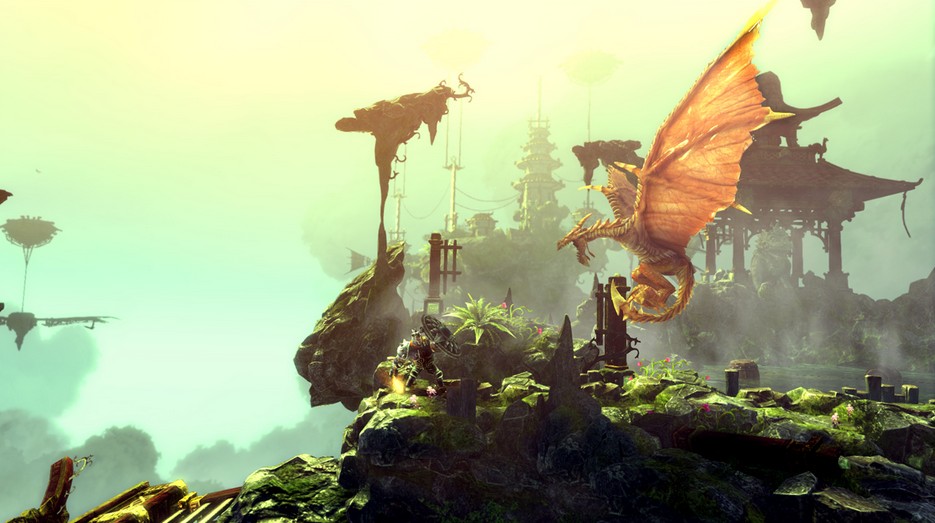 Just because it's a game with humor doesn't mean there aren't some serious baddies to fight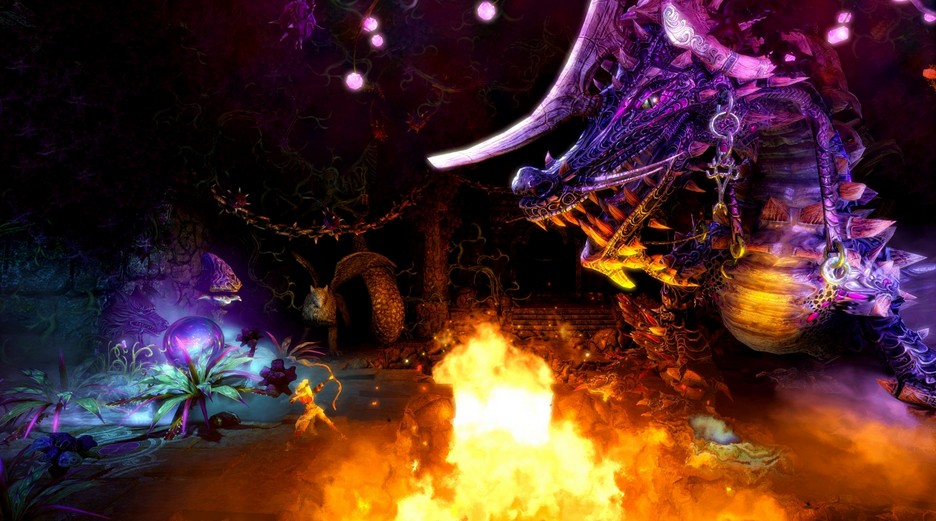 Ummm… He doesn't look pleased to see us…
28. Dex
Dex Trailer
Dex is thrown into the deep end of a rebellion as her door is knocked in by corporate mercs. You must play as Dex and explore this cyberpunk reality and fight through enemies and gain allies in your fight for freedom.
The game is modeled after 90's arcade games in its style. And the cyberpunk motif gives it a dark, dirty and futuristic feel.
Dex has several paths of development. She can be customized with armor and upgrades and she can handle just about any firearm you might want to throw at her. A woman of many talents, she can also hack into the security systems of the city and use cyberspace to achieve her ends.
Dex Gameplay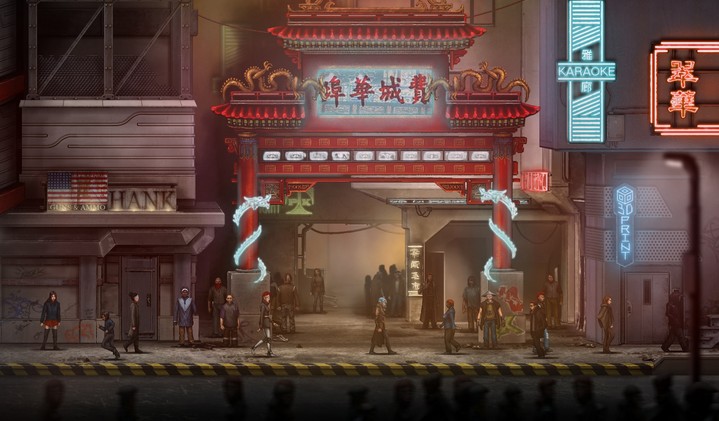 Explore a whole new world with many different neighborhoods
Navigate Cyberspace and take down the security built into it
27. Metal Slug 3
Metal Slug Anniversary Trailer
The world is in shambles. You have your choice of four characters to play as. And you must save the world. From what? Well, monstrous crabs and eels, Nazi subs, zombies and more.
Many Metal Slug fans consider Metal Slug 3 the best of the bunch. It is a balance of gameplay and graphics. The game is a third person shooter with style and is originally an Arcade game so it is not terribly story-heavy.
The game has 5 massive missions with equally massive bosses. To fight these bosses you can gain many power-ups from grateful citizens. These powerups can do anything from boost your HP to give you bombs. You can also pick up bigger, badder weapons as you go through the levels. And don't worry about ammo, since the standard weapons have unlimited ammo. So shoot up those tough mutant bosses and save the world!
Metal Slug 3 Mission 2: ZOMBIES!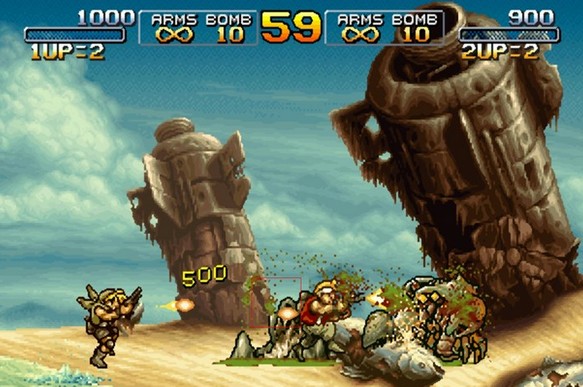 Beat up on weird critters with your buddies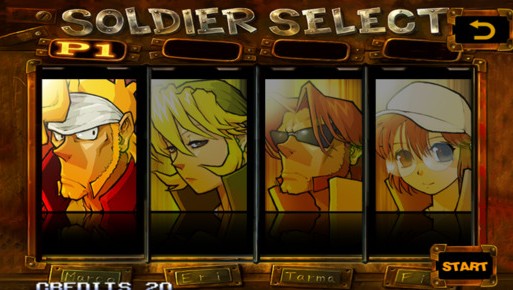 Choose your soldier and start your war
26. Shank
Shank Trailer
This game is more than just hacking and slashing your way through hundreds of baddies, there are beautiful animated cut scenes that tell Shank's story. Shank is a man whose wife has been killed by his former mob boss, and he must now seek his revenge on those responsible.
With artwork inspired by graphic novels, this side scroller is a completely different experience. It is a beat-em-up style game with 2D graphics and play. It's over-the-top and full of blood as you seek retribution.
You can fight hundreds of enemies and bosses with an exhaustive array of weapons. There is also the option of playing co-op. And what is unique about this co-op experience is that the story is actually set before the single player story.
Take on The Butcher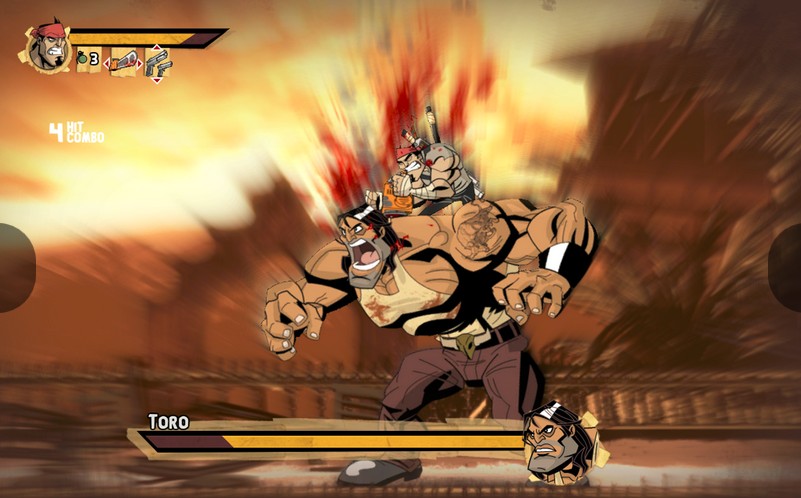 Fight bosses with chainsaws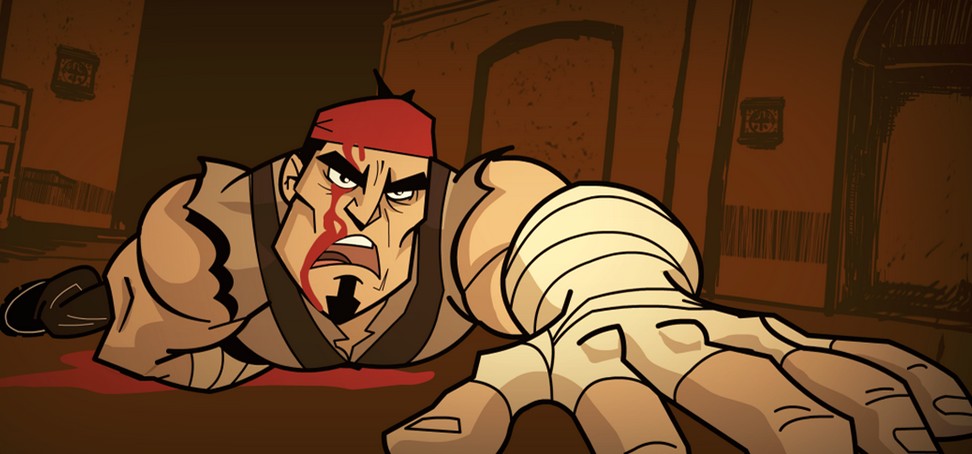 Shank's story starts out pretty rough
25. Shank 2
Gotta wonder why all the bosses are so much bigger than us…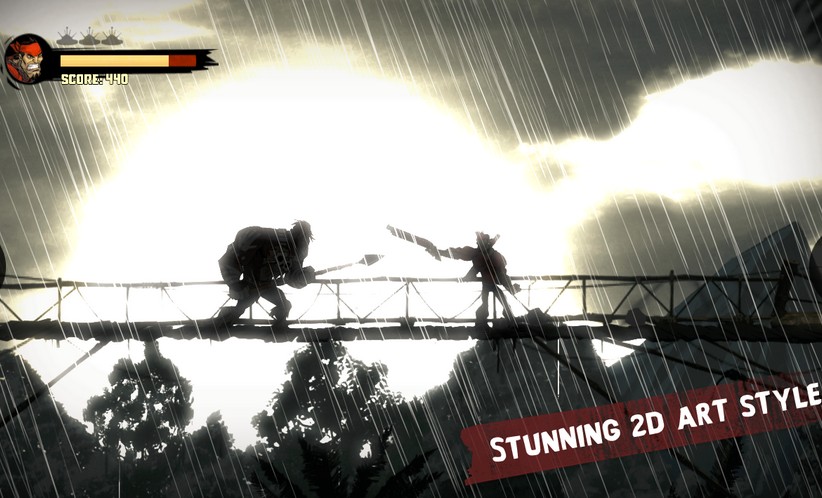 2D never looked so good
Image Gallery