On 29 August 1997 Netflix was created and has been giving us the best in horror
Updated: 31 May 2017 8:00 pm
A Netflix scream fest is the best
The Birth of Netflix
Reed Hastings and Marc Randolph were the two proud creators of the video streaming platform we now call Netflix. It was originally made for DVD rental by mail but ten years later it began streaming online. After a few tweaks here and there, it was made available in Canada then worked its way into becoming available in 190 countries.
In 2013, Netflix entered the content production industry and began its long relationship with television series, the first one being "House of Cards". When that became well known among people of the world, "Netflix Originals" became the next big thing. Now in 2017, Netflix has over 98 million subscribers which includes 50 million in the US.
Why Netflix horror can be fun for the family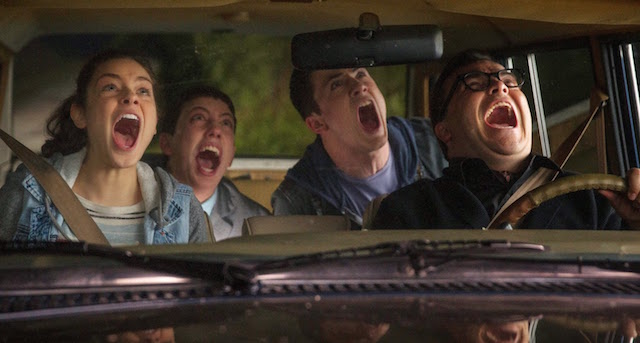 Make Horror fun!
So it's Halloween and you are out of ideas for your child's Halloween party. You have a room full of hyperactive kids who are ready to be scared silly and tell ghost stories. That is what's great about Netflix.
Horror movies are not just for adults because with your Netflix kid account, you can find scary stories that are age appropriate. A few examples are the "Goosebumps" series, "Coraline", and "Frankenweenie". These movies approach horror in a kid friendly way, with a few big scares thrown into the plotline.
There are also little kid horror movies for when they are three or two. Every cartoon like "Mickey Mouse Clubhouse" has a little scary episode for when it's Halloween, and if it's on Netflix then it can be a fun theme for a party. So take a deep breath and turn on Netflix to find a scary little movie for your cute little skeleton, mummy, or ghost. 
Netflix meets living rooms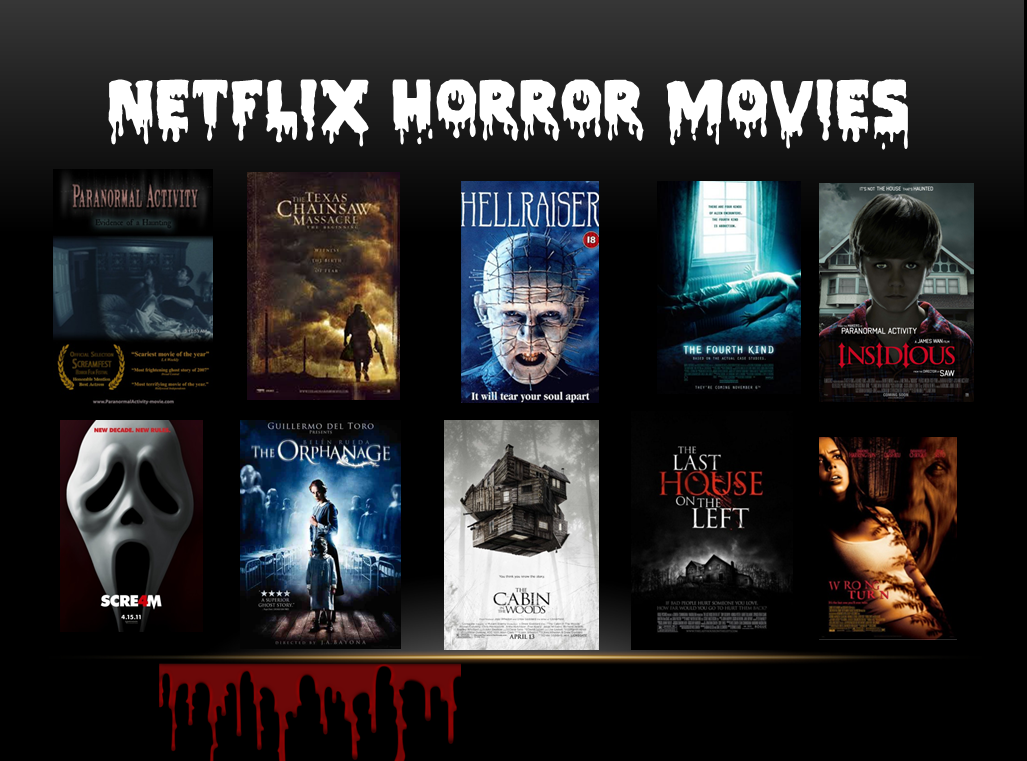 Pick your poison 
Over the next few years, horror movies would become readily available on Netflix (with an eight dollars a month subscription fee.) One thing that I have noticed (after binge watching horror movies), is that the picture and quality of the movie are a lot better. If you want to keep the party rolling, it's easy with Netflix because it deals in instant gratification.
There are no ads or commercials to spoil the movie and if you need to take a bathroom break, you can always pause it. Plus they have a lot of old horror films such as Stephen King's "Thinner", "Children of the Corn", and "The Texas Chainsaw Massacre". It really depends on your viewing choices because it will make a list of movies just for you to enjoy.
Since Netflix is a streaming service, there is no competition for first place in the primetime. You can have all of the current seasons of shows like "American Horror Story" or "Penny Dreadful" because of Netflix's flexible release schedule.
Ready for the nightmares to begin?
With Netflix, the quality of the movie is important, but the lineup is the key. You can create your own lineup of slasher movies that will be ready at your fingertips anytime.It's like when you get to the grocery store and you have all of these fresh items to pick from because they got a new shipment in.
This works with the notion of getting new horror movies and making a watch list of your favorite ones. I'm sure it would have been equally horrifying if you saw it in a theater, but from the comfort of your own home the fear is easier to come by. You are basically buying the horror movies that you could watch in a theater and are only charged eight dollars, which is a lot better than spending twenty dollars at the theater.
Not only does Netflix give you a list of great horror movies, you save money by watching that old cult classic or modern day movie without going outside. So cuddle up in a blanket (or your favorite Halloween mask), grab some popcorn, and enjoy a barrage of horror movies.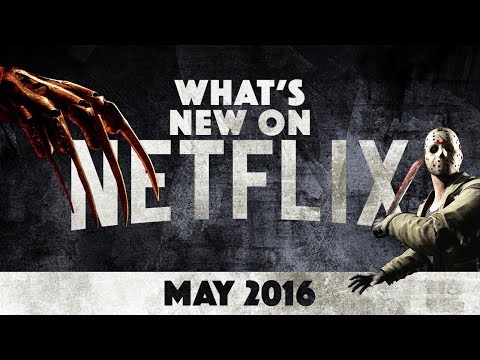 5 of Netflix's best slasher films
You may also be interested in:
The 15 Best Psychological Horror Games for PC
Top 100 Best Horror Movies You Should Watch With Your Buddies
IT 2017 Horror Film: Will The New Pennywise Be Scarier Than Its Predecessor?
Image Gallery