The 21 Best Post Apocalypse Games to Play Today
Updated: 14 May 2020 11:41 am
Its the end of the world....How fun!
We have always been drawn into the idea of the end of the world since film and nuclear bombs.
Humanity makes a grand mistake and all that we know is gone. Or maybe it was aliens that invaded and now you must fight back.
Either way, in gaming, it is a lot of games based on post-apocalyptic themes. Here are 21 of the best post-apocalyptic games to play today.
21) Fallout: New Vegas
Fallout New Vegas Ultimate Edition Trailer
After getting blasted in the noggin and somehow surviving, you are now given the task of finding the guy who did it across the Post-Apocalyptic wasteland of the Mojave. From mutants to giant ants to humanity's worst, the world of New Vegas will chew you up and spit you out. Make allies and enemies alike, and decide the fate of the Mojave for years to come!
What makes Fallout: New Vegas Awesome:
A large variety of weapons to use against all your foes and armors to protect you!
Great story and characters that fill the Mojave with lots of options and quests
A very active modding community that brings much more to Fallout: New Vegas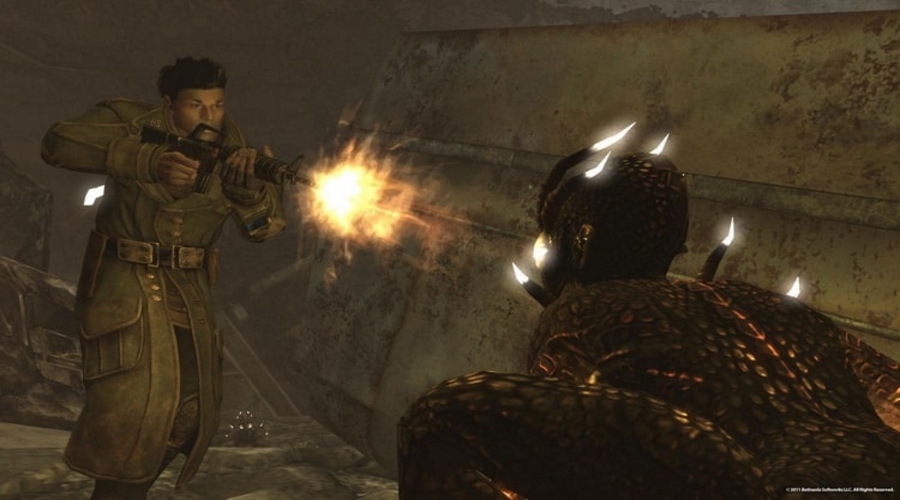 A harsh battle underground against the tunnelers!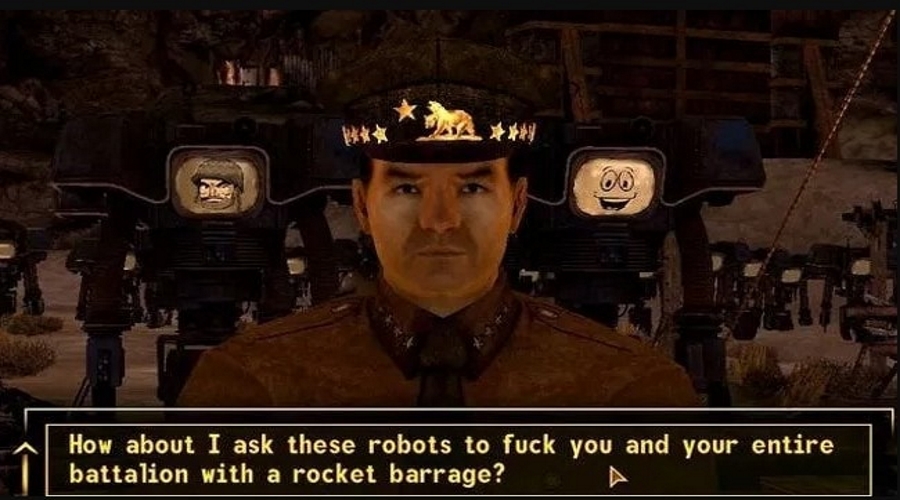 Example of the kinds of dialogue you could find in the game
Get the game here:
https://store.steampowered.com/app/22380/Fallout_New_Vegas/
20) Fallout 4
Fallout 4 - Official Trailer
As the sole survivor of your vault, you now go into the wasteland of what was once your home. Gear up to fight against the wasteland of post-apocalyptic Boston and her denizens. Choose which side you will fight for and against in the cruel reality of Fallout.
What Makes Fallout 4 Awesome:
Great artwork styling that visualizes the Fallout Series in a new generation of gaming
Vast amounts of weapon and armor customization to help you fight against all your enemies!
Strong modding community that offers more content for the player to download and experience.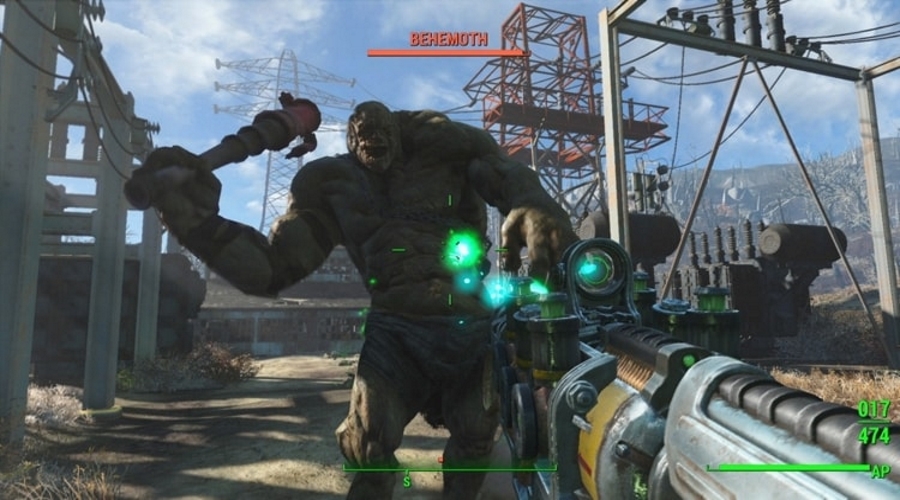 Watch out for the Behemoth! They deal massive damage!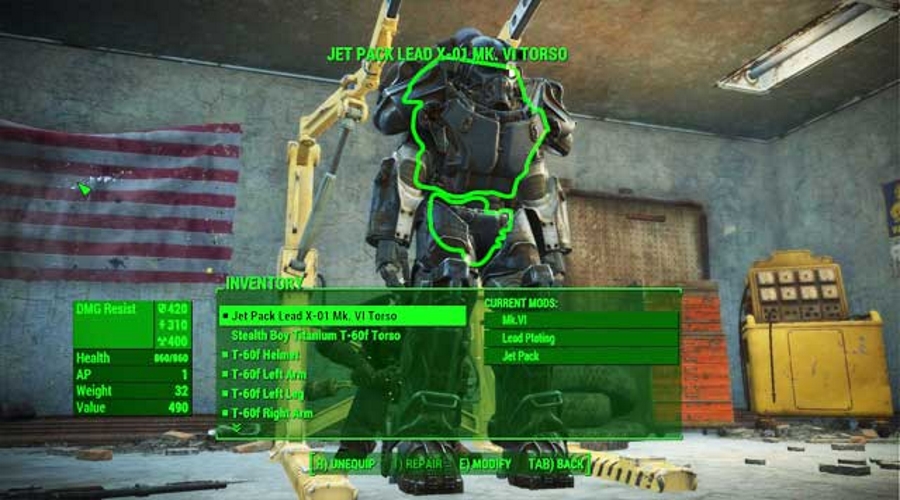 You can even upgrade and customize your power armor along with weapons and clothing! 
Get the game here:
https://store.steampowered.com/app/377160/Fallout_4/
19) LISA
LISA 2014 Trailer
LISA is a rather strange title to put in this article. It's very quirky and unique compared to other games on this list. As such, LISA will grip you into its world with its settings and themes.
What Makes LISA Awesome:
A unique setting that will have you wondering and guessing what happens next
Great storyline with many different options and choices to make as you progress
A 2d side-scrolling game with RPG elements.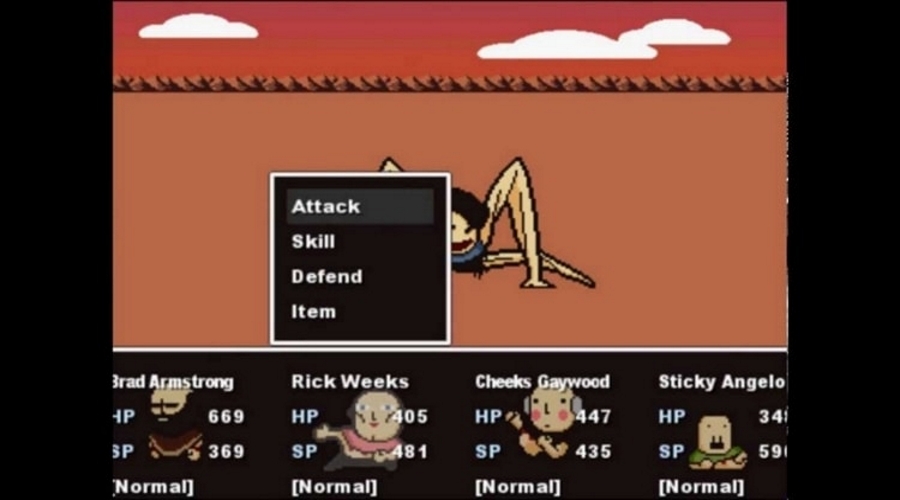 Turn-Based Combat example as you control more than just Brad Armstrong in Lisa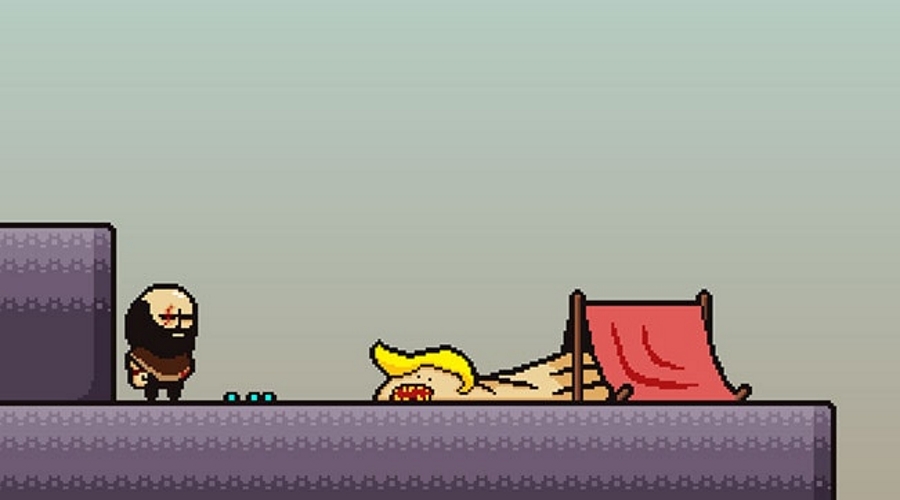 Example of the many… unique denizens that Lisa provides. 
Get the game here:
https://store.steampowered.com/app/335670/LISA/
18) Days Gone
Days Gone- E3 2018 This World Comes for You
Days Gone is a game set in an apocalypse in the pacific northwest. You take control of a drifter and bounty hunter who drives a motorcycle across the broken world that is Days Gone.
What Makes Days Gone Awesome:
Pacific Northwest setting offers something unique of a setting for the apocalypse
Great graphics for the modern generation with the Playstation 4 Pro
You get to ride a motorcycle in the apocalypse!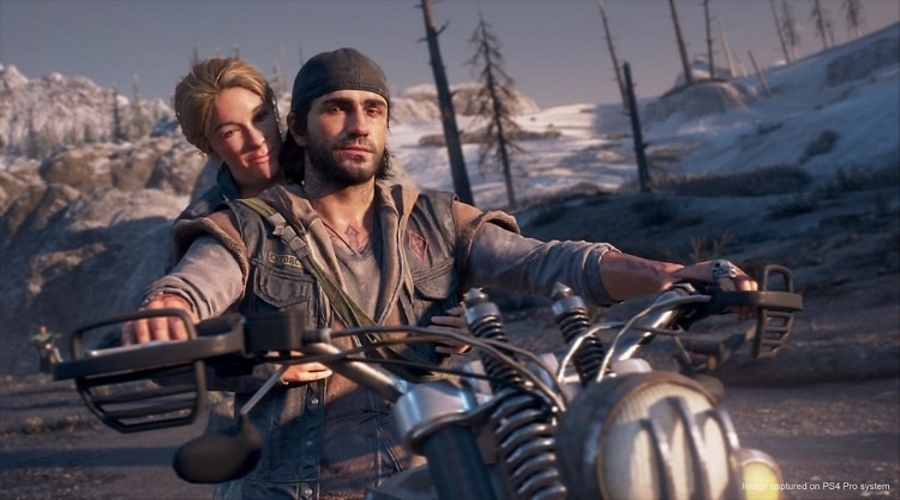 Take on the roads with your trusty motorcycle.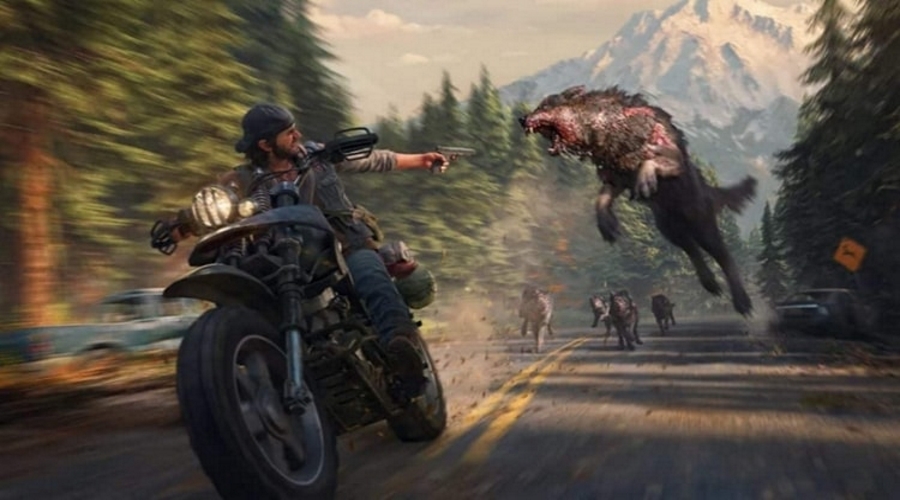 Don't think you are safe on that bike now…  enemies can still get you!
Get the game here:
https://www.playstation.com/en-us/games/days-gone-ps4/
17) Dead Age
Dead Age- Launch Trailer
The next entry on this list, Dead Age, is a zombie apocalypse game that uses rouge-like elements and turn-based combat. Find allies, crafting materials, and defend against the hordes of undead!  
What Makes Dead Age Awesome:
A cool twist on the zombie genre by having it turn-based and rogue-like elements!
Mobile version available in the google app store, so you can play on the go
Permadeath is included! Pick your fights wisely or  lose valuable members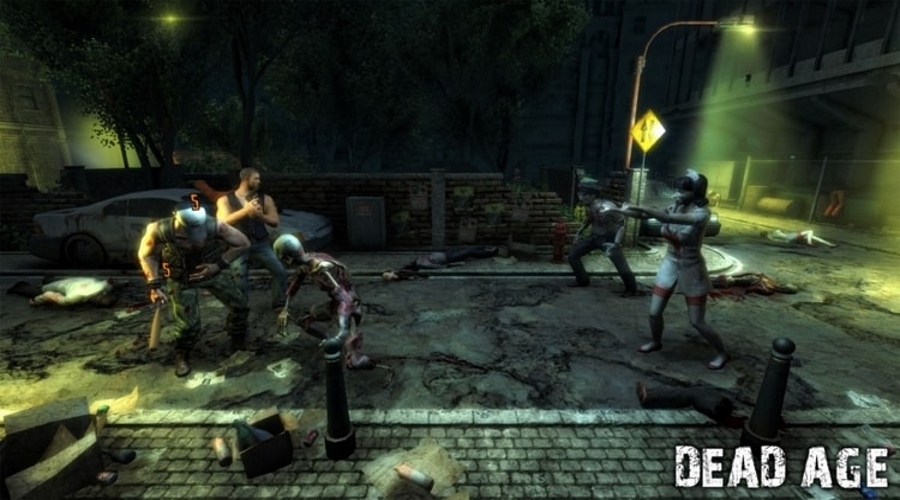 Fight off the horde with everything you got… per turn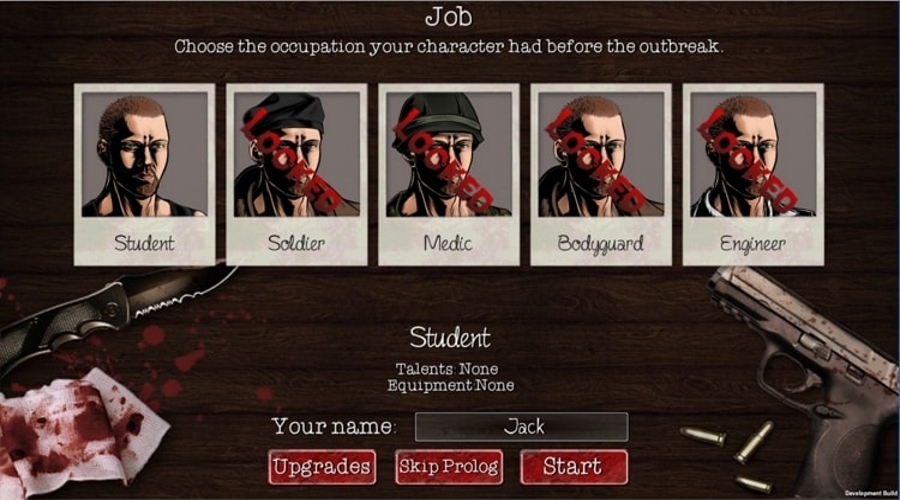 The character development that affects your starting loadout. 
Get the game here:
https://store.steampowered.com/app/363930/Dead_Age/
https://play.google.com/store/apps/details?id=com.headupgames.deadage&hl=en
16) Mad Max
Mad Max - Soul of a Man Gameplay Reveal Trailer
The Mad Max series is the original post-apocalyptic world that inspired many games like Fallout. The video game release of the legendary series brings back Mad Max in this new adventure!
What Makes Mad Max Awesome:
Unique vehicle customization that has you roaming the wastes in style
Good combat system that takes from the Batman series with smooth animations and tagging
You get to play as the infamous Mad Max, who is just as badass as usual!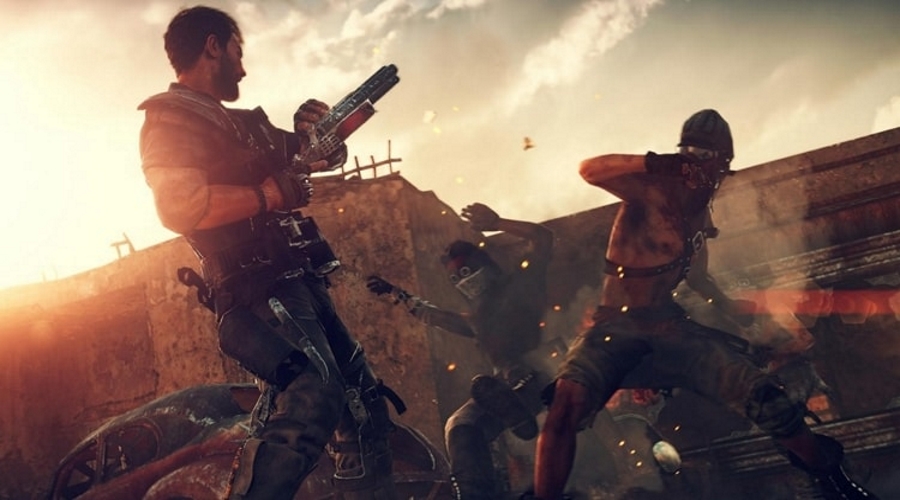 This here is my BOOM stick!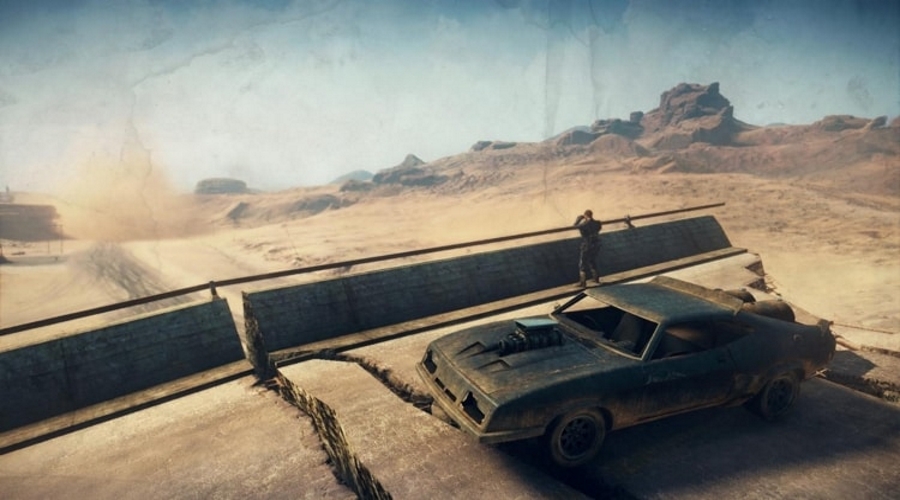 Out here in the wasteland, having a car to explore is sure handy 
Get the game here:
https://store.steampowered.com/app/234140/Mad_Max/
15) Remnant: From the Ashes
Official Launch Trailer| Remnant: From the Ashes
Remnant: From the Ashes is a new release that has your fighting eldritch looking horrors. Earth has fallen and as a Remnant, it is your job to see the source of these monsters. Team up with friends to win against the odds as you explore 4 different worlds
What Makes Remnant: From the Ashes Awesome:
RPG elements that allow for dedicated builds catered by the player
Souls-like gameplay with shooter-looter elements; Like if Dark Souls blended with Destiny
Unique enemies and boss fights that will keep you and your friends guessing on what loadout you should use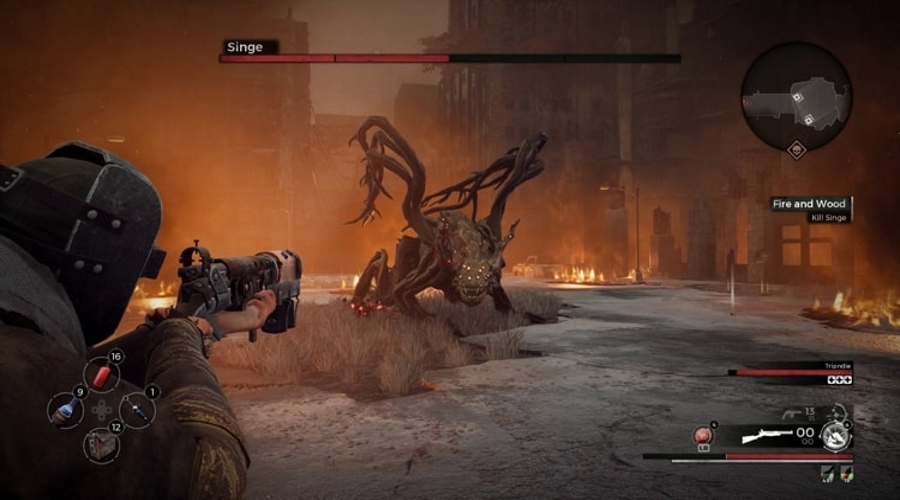 Not the friendliest of faces…  definitely time to shot them right?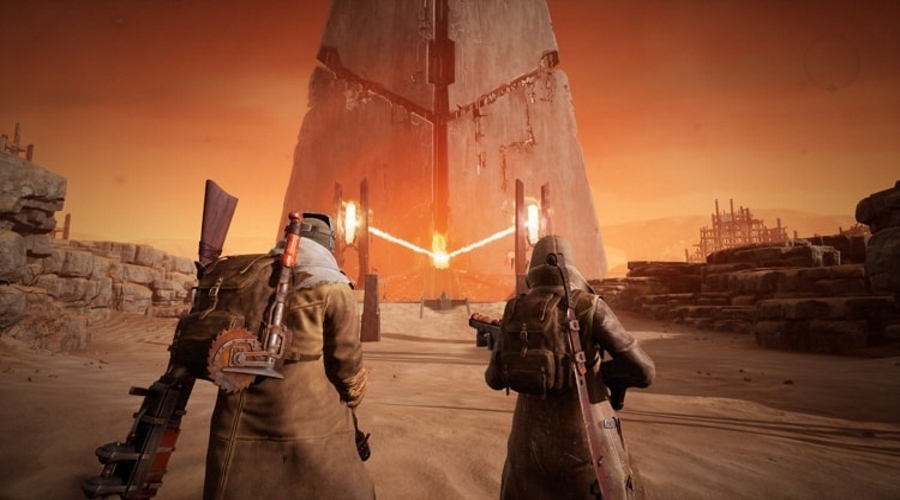 Example of some of the unique landscapes you'll find in the 4 worlds you can explore. 
Get the game here:
https://store.steampowered.com/app/617290/Remnant_From_the_Ashes/
14) Last of Us Remastered
The Last of Us Remastered Launch Trailer
The Last of Us Remastered is the remaster of the classic PS title that made big waves from its storytelling and characters. Take the role of Joel, a survivor tasked with transporting the young girl, Ellie, across America.
What Makes The Last of Us Remastered Awesome:
Great storyline to play through that will keep you engaged
Better graphics than the original The Last of Us 
Has a multiplayer mode for those wanting more The Last of Us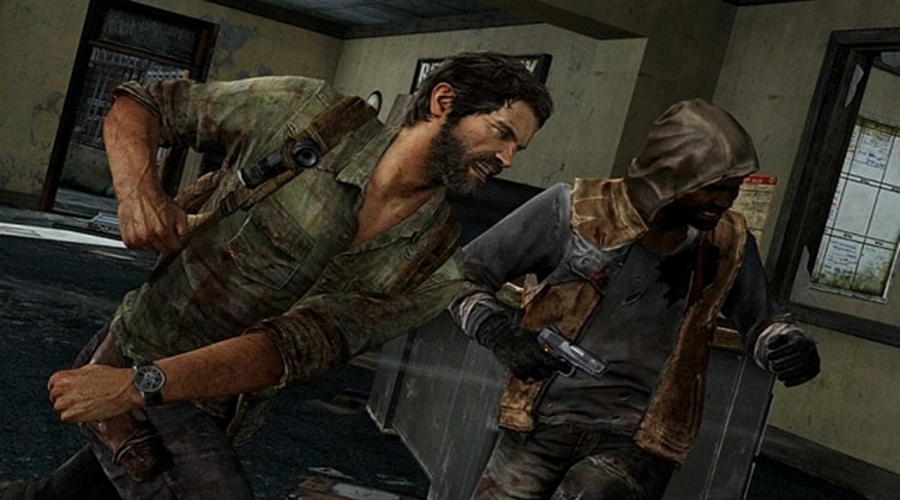 Survival of the Fittest in this harsh world!
Not all blood and guts in The Last of Us, a story-driven game
Get the game here:
https://www.playstation.com/en-us/games/the-last-of-us-remastered-ps4/
13) 60 Seconds! Reatomized
60 Seconds! Reatomized
60 Seconds! Reatomized is a remastered of 60 Seconds!, with a  funny take on the apocalypse. While it still has the fan-favorite mutated creatures and raiders, 60 Seconds! Reatomized applies satire to give a more light-hearted feel to it.
What Makes 60 Seconds! Reatmoized Awesome:
The dark humor is pretty funny compared to the bleak setting
Choose the type of newly added game mode you will play as you prepare to survive
Manage your resources and characters to survive until help arrives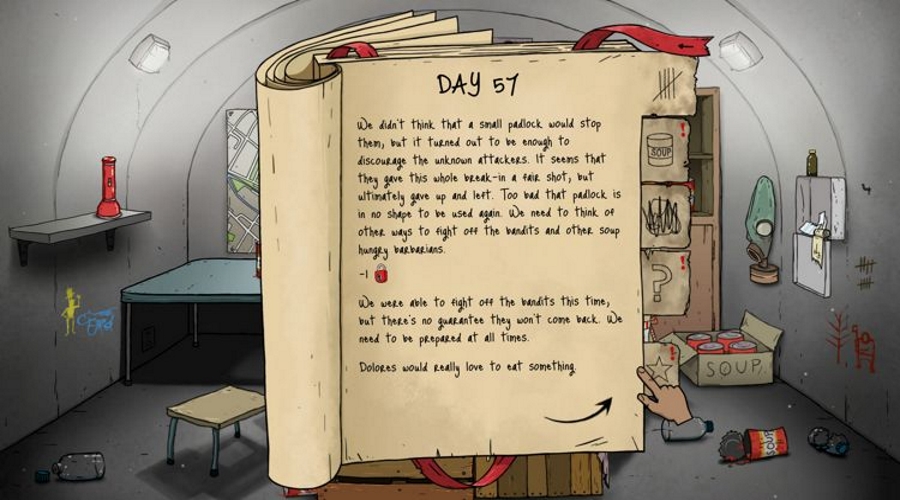 Think you can survive to the 57th day?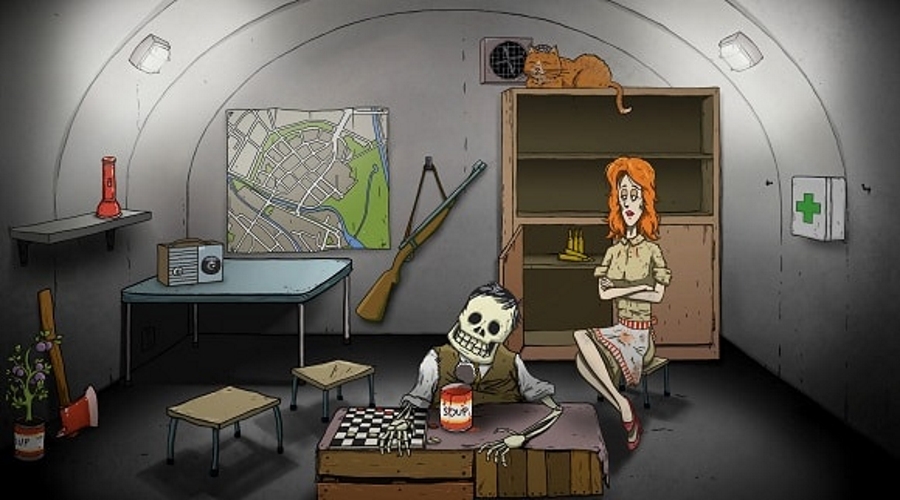 At least the cat seems fine… 
Get the game here:
https://store.steampowered.com/app/1012880/60_Seconds_Reatomized/
12) NieR: Automata
NieR: Automata - "Death is Your Beginning" Launch Trailer PS4
NieR: Automata is when you get anime, mechas, and JRPG's to mix all together into one package with the post-apocalypse setting. NieR: Automata is a great action game to experience if you are looking for such a game.
What Makes NieR: Automata Awesome:
Great art direction and styling that makes NieR a breathtaking world to look at
Very strong action-based combat that keeps you awake and alerts
Outfit your character with powerful options to fight against your foes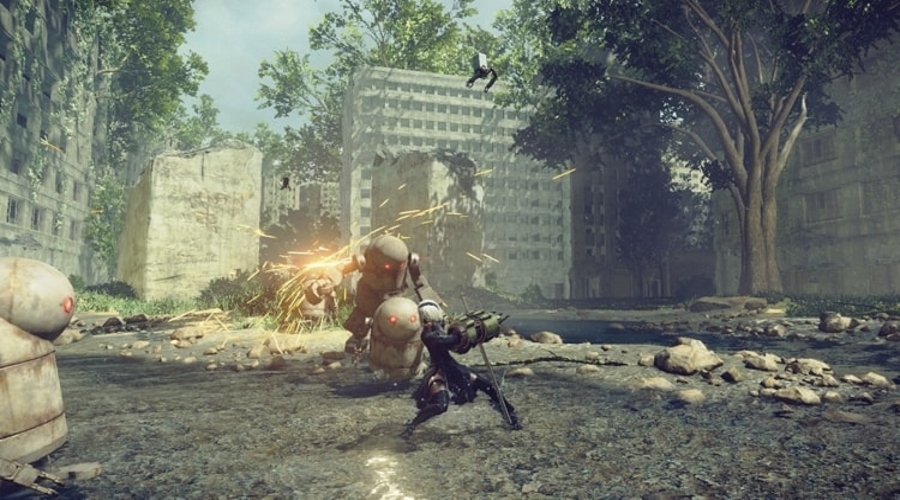 Example of the types of foes you will be fighting with all sorts of weapons you can get.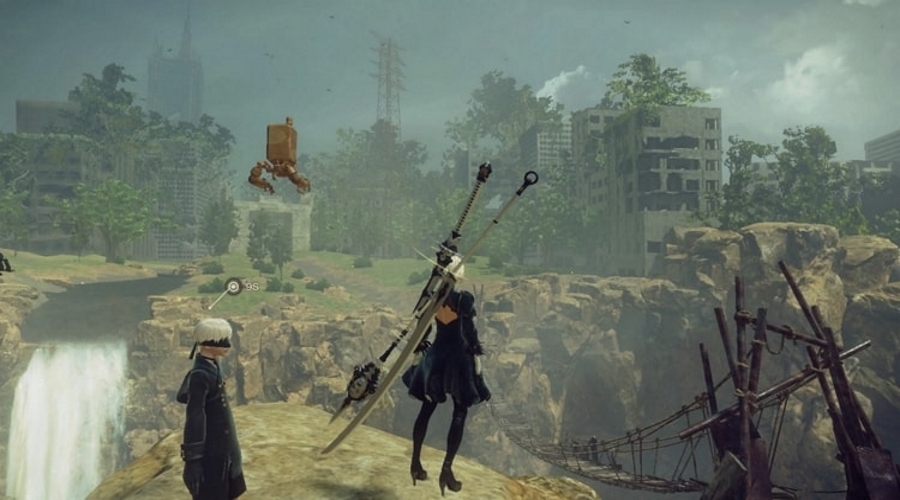 The desolate landscape of civilization that has long gone… 
Get the game here:
https://store.steampowered.com/app/524220/NieRAutomata/
11) 7 Days to Die
7 Days to Die Trailer
Our next entry on this list, 7 Days to Die, is a seasoned veteran amongst the survival genre. During the day, find supplies,  fortify your base, and prepare for the night! 7Days to Die is a thrilling adventure from day one!
What Makes 7 Days to Die Awesome:
Play with friends to survive those grueling days of undead hordes!
Build a robust base that keeps and ward off the zombies
Use a large pool of weapons to make sure no undead takes a bite from you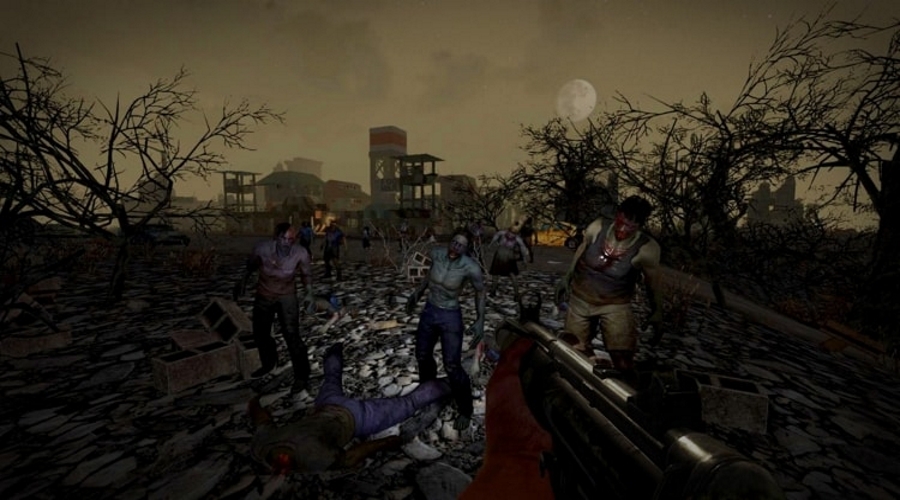 By the time night falls, you must face the hordes of undead… hopefully with a weapon with ammo...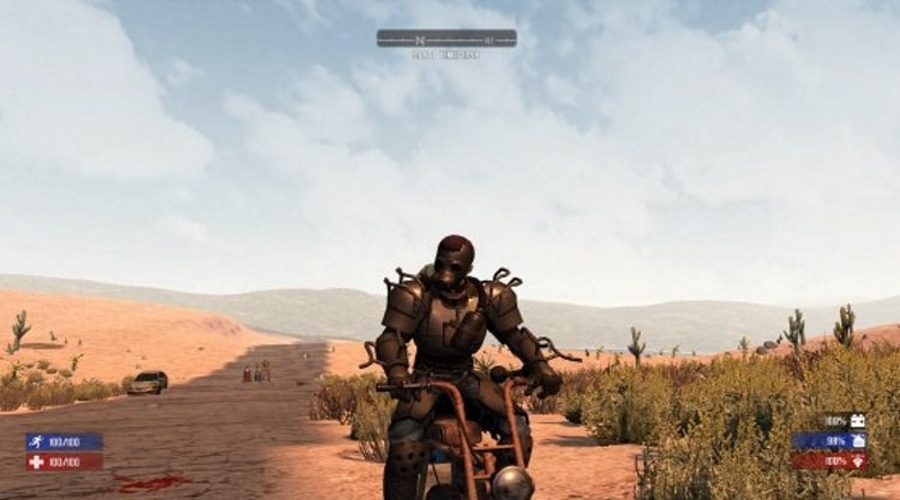 One of the vehicles you can drive in 7 Days to Die for fast exploration and transportation!
Get the game here:
https://store.steampowered.com/app/251570/7_Days_to_Die/
10) Project Zomboid
Trailer- Project Zomboid
Project Zomboid is an indie title that looks like if the Sims met with Dayz. But that doesn't prevent zombies from trying to eat your brains! Find a nice place to board up, craft the essentials, and fend off hordes of zombies. 
What Makes Project Zomboid Awesome:
 An isometric perspective that many has enjoyed throughout time
 Join with friends and survive with online multiplayer
 A sandbox survival game that will keep you engaged in the combat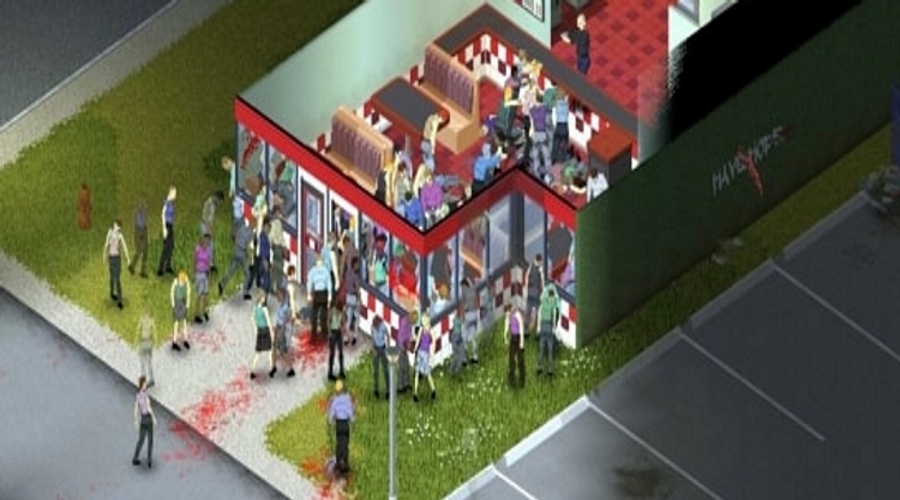 Looks like the horde breached your base! What would you do in that situation? (Run like hell)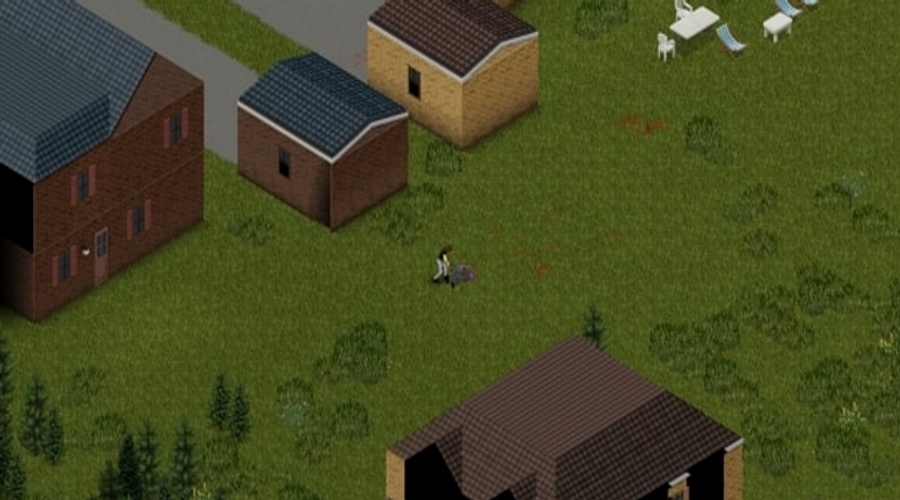 One of the many buildings you can set up camp in and hold off the undead
Get the game here:
https://store.steampowered.com/app/108600/Project_Zomboid/
9) Mutant Year Zero: Road to Eden
Mutant Year Zero: Road to Eden E3 2018 Gameplay Trailer|PS4
Mutant Year Zero: Road to Eden is a tactical game heavily inspired by the XCOM series. So if you liked that tactical strategy that those games brought, then Mutant Year Zero: Road to Eden is a great game to invest into!
What Makes Mutant Year Zero: Road to Eden Awesome:
XCOM inspired combat system will have fans coming back for more
Unique characters and abilities to use on the battlefield, each with their own unique abilities and skills
Rewarding (or punishing) gameplay for those who value proper team management and tactics!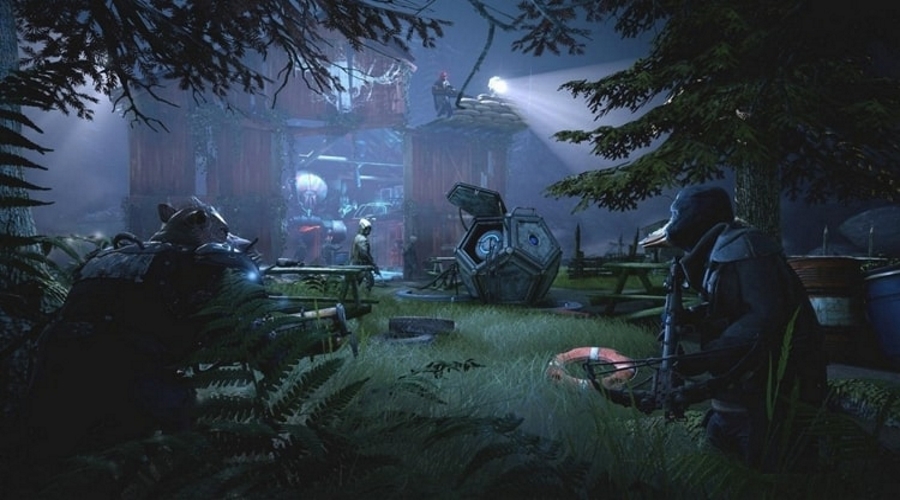 Great looking Scenery to be all stealthy and tactical in!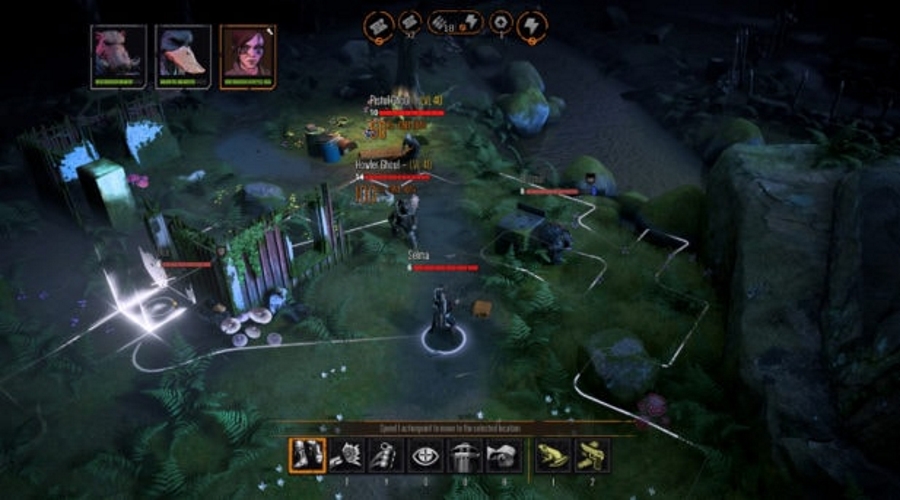 Example of the tactics you will use to fight your enemies! 
Get the game here:
https://store.steampowered.com/app/760060/Mutant_Year_Zero_Road_to_Eden/
8) UnderRail
UnderRail Trailer
Taking place in underground metro systems, UnderRail looks very similar to the original Fallout series. UnderRail brings classic isometric vibes with strong turn-based gameplay.
What Makes UnderRail Awesome:
Fallout-like art design and visuals will have classic Fallout fans pleased
A turn-based combat system that is also inspired by the original Fallout with more options to fight against your foes
Strong character customization and character progression to make the feeling of meaningful choices even better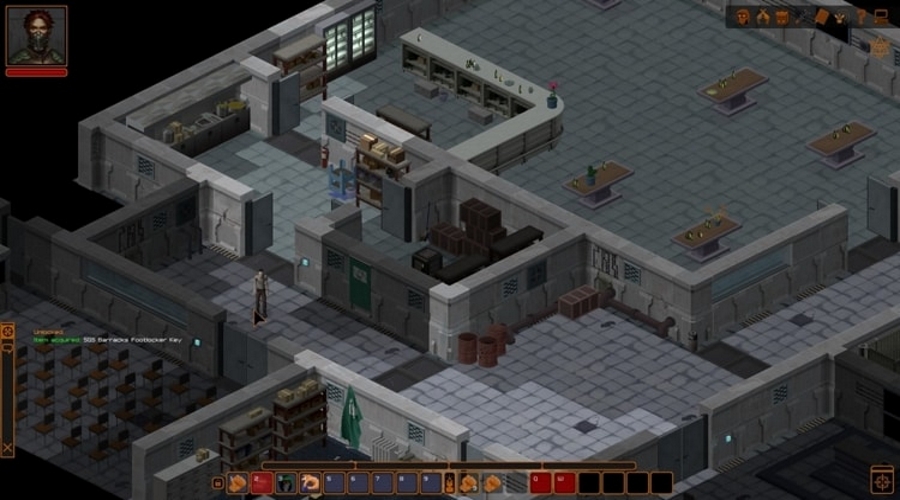 The Fallout Inspiration is strong in the art design, as UnderRail does look like a modern take on Fallout 1.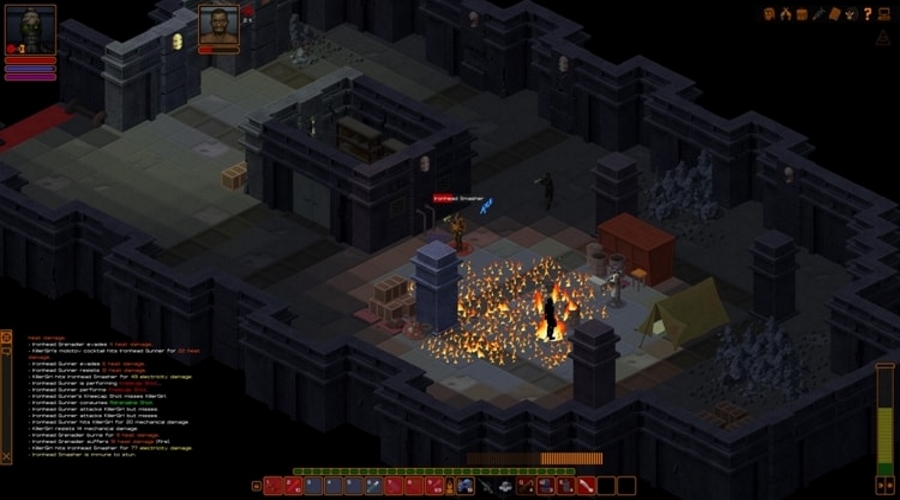 Good ole isometric combat that been on a comeback in recent years! 
Get the game here:
https://store.steampowered.com/app/250520/UnderRail/
7) This War of Mine
This War of Mine- Gameplay Trailer
Taking the perspective of being a civilian during wartimes, This War of Mine brings a new perspective to the genre. This War of Mine will make you realize the reality of war and that not all heroes fight on the frontlines.
What Makes This War of Mine Awesome:
A unique take on what it means being a survivor as you arent some might wasteland roamer; rather you just an average person looking to survive the  war that had ravaged your life
More narrative-based gameplay rather than combat originated fights
A melancholy and bleak theme gives This War of Mine a unique vibe compared to others on this list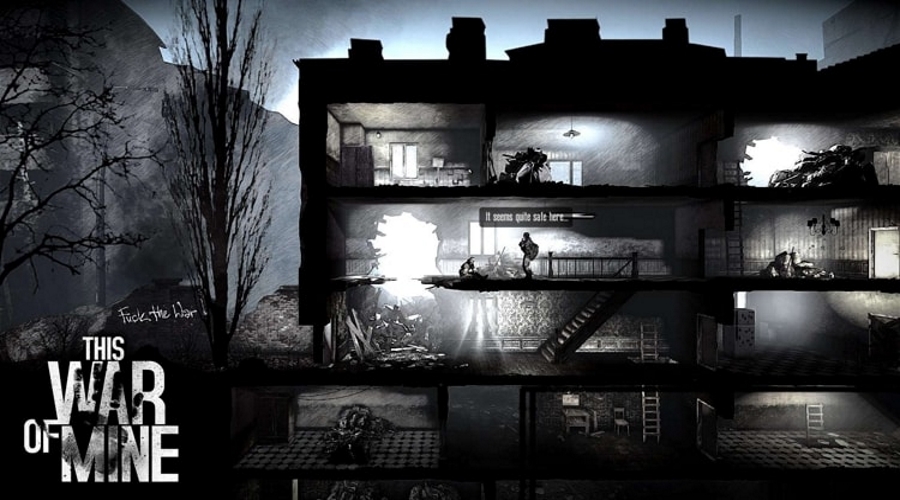 This war-torn house is now home for you… makes you wonder what will happen next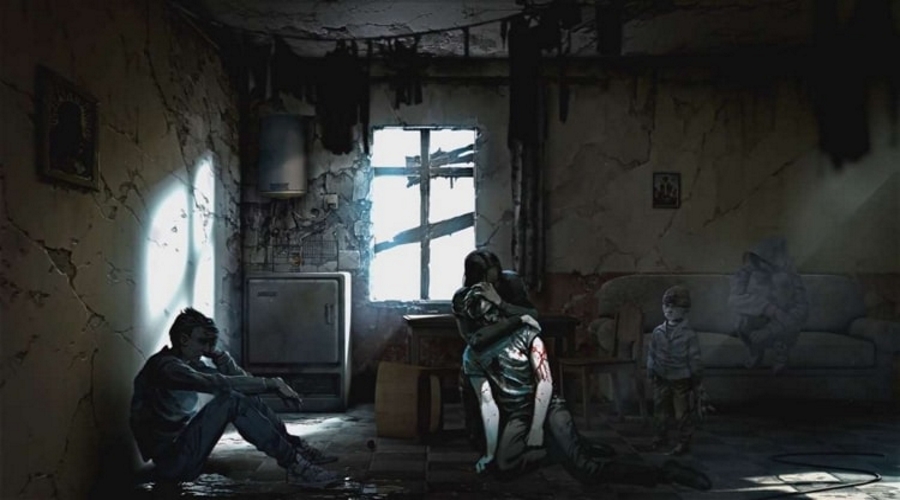 War is a cruel judge; Nondiscriminate in its choices.
Get the game here:
https://store.steampowered.com/app/282070/This_War_of_Mine/
6) Metro Exodus
Metro Exodus - Official Gameplay Trailer
The continuation of Artyom adventures, Metro Exodus takes place in post-apocalyptic Russia. Now leaving the metro tunnels of the previous games, search for fertile land for you and your allies on the surface. The game brings a new crafting system, areas to explore, and monsters to fight!
What Makes Metro Exodus Awesome:
Really good graphics for current-gen gaming with great animations and small details like your mask getting cracked from taking damage
Great weapon customization for all those who like modifying their loadouts before missions and during downtimes
Adds more open-world spaces to explore and scavenge through as you search for a new home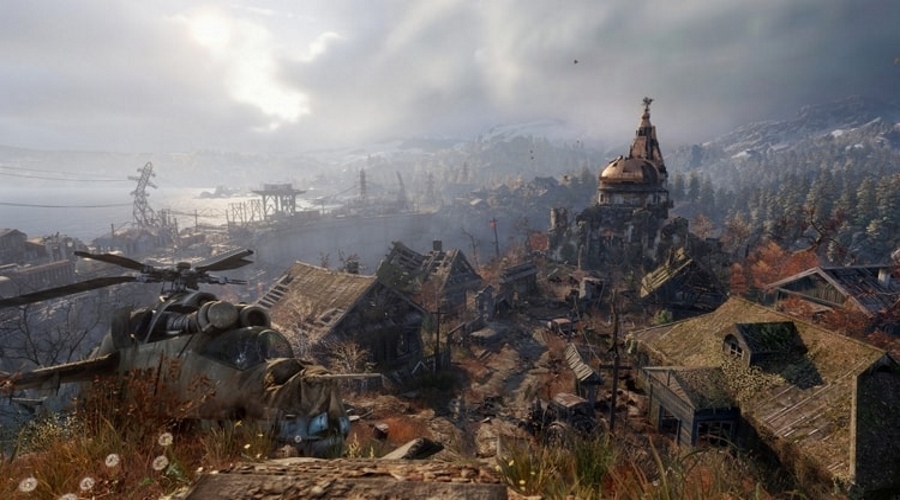 One of the many locations you can explore in Metro: Exodus.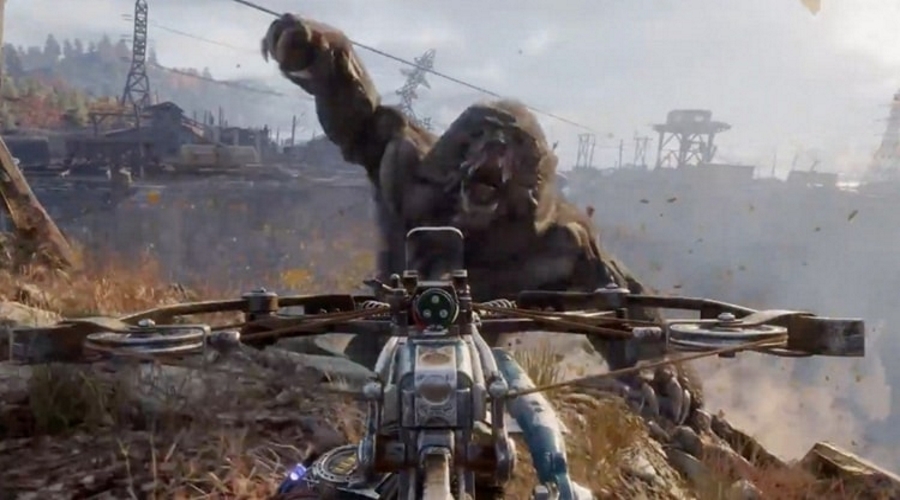 Whoa there! Kinda close, buddy!
Get the game here:
https://www.metrothegame.com/en-us/#pre-order
5) ATOM RPG: Post-Apocalypse Indie Game
ATOM RPG - Release Trailer
Our next entry is ATOM RPG, another post-apocalyptic RPG inspired by the original Fallout series. ATOM RPG takes place in post-apocalyptic Russia and tasks you exploring a 1980's nuclearly destroyed Russia.
What Makes ATOM RPG Awesome:
Looks very similar to the old Isometric Fallout games (Fallout Van Buren comes to mind)
 Turn-based combat like the old fallout series that will keep you engaged per turn
 The survival aspect of gathering food and water is added on for spice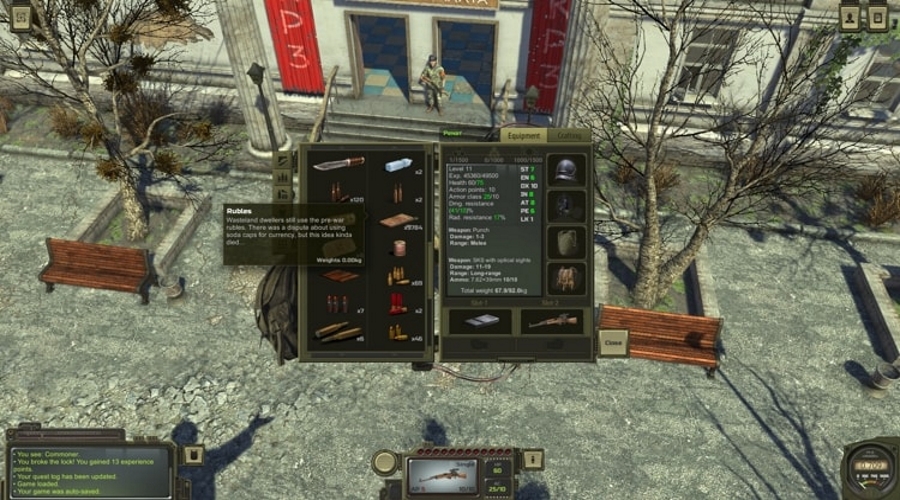 The inventory system is similar to the original Fallout series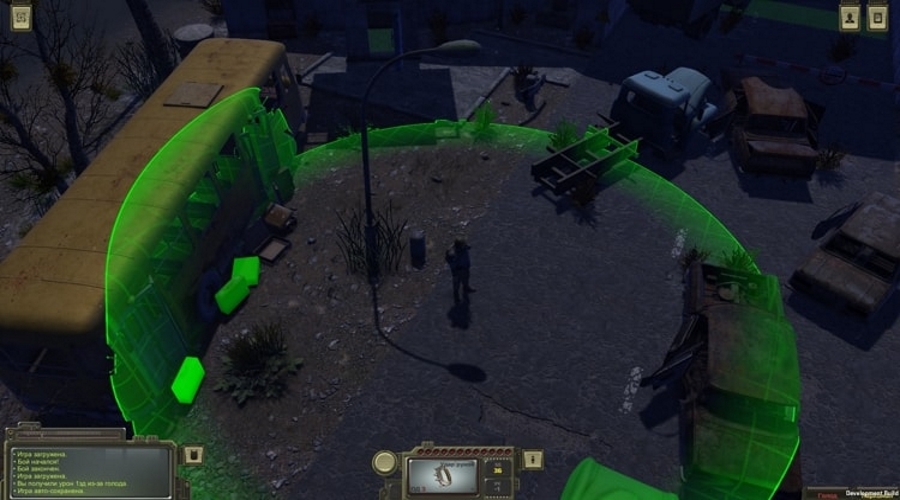 Shows the effective range of a weapon or item, which is key to making your next move!
Get the game here:
https://store.steampowered.com/app/552620/ATOM_RPG_Postapocalyptic_indie_game/
4) State of Decay 2
State of Decay 2- Gameplay Launch Trailer
State of Decay 2 is a zombie survival game that has you control a group of survivors and build bases to fend off the hordes of undead. But be careful, as valuable survivors can die if you don't prepare yourself!
What Makes State of Decay 2 Awesome:
Control Individual characters and progress them into the greatest survivors
Multiple weapons, vehicles, and decisions to make in the apocalypse
Great base building mechanics to shelter you and your survivors!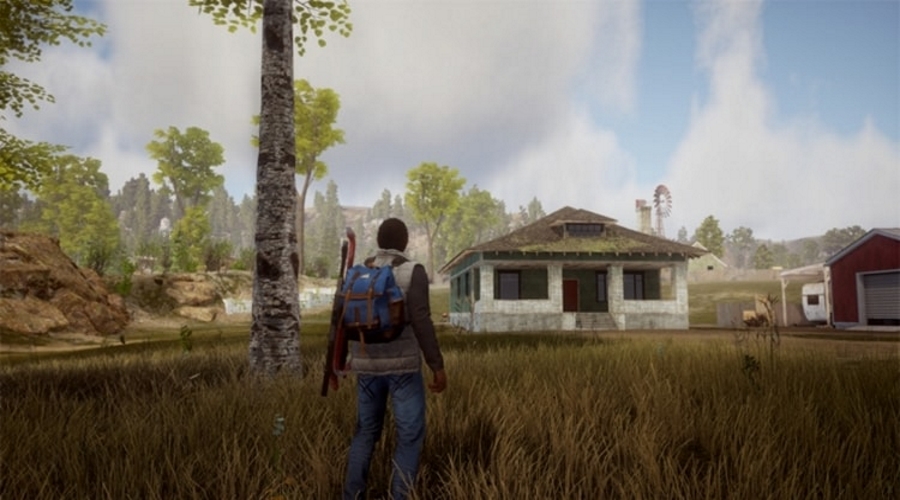 Smashing skulls and blasting brains! The fundamentals of any zombie apocalypse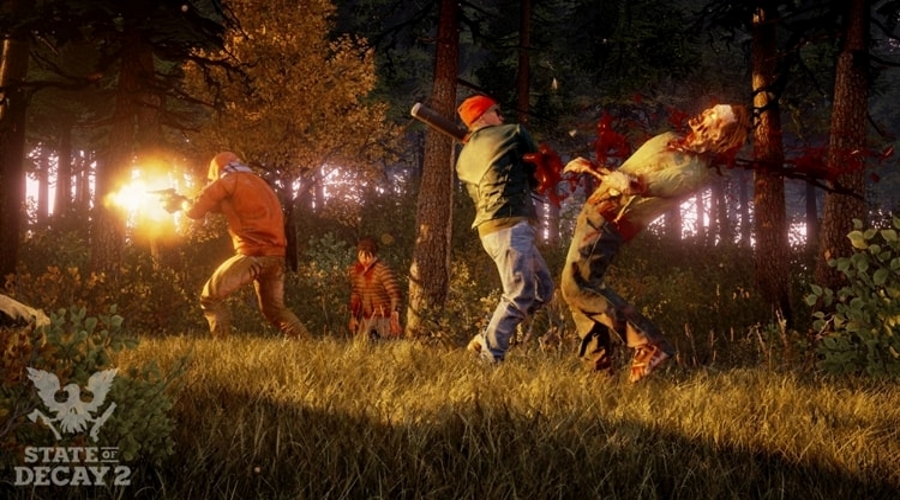 The game comes with great scenery! More so for the Xbox One X with its enhanced graphics
Get the game here:
https://www.microsoft.com/en-us/p/state-of-decay-2/9nt4x7p8b9nb
3) RE7
Resident Evil 7 Biohazard Official Launch Trailer
The legendary classic that is Resident Evil returns with a 7th installment in the main series. This horror series is renowned for its scary locations and spine-tingling foes! You are searching for your long lost wife in a decrepit house in Lousiana
What Makes RE7 Awesome:
A riveting Horror setting in a most blatant haunted house deep in the bayou of Lousiana
Classic Resident Evil gameplay that will keep you up on your toes with its horrifying foes
Great visuals that reinforce the dread you will feel playing this game with great textures and design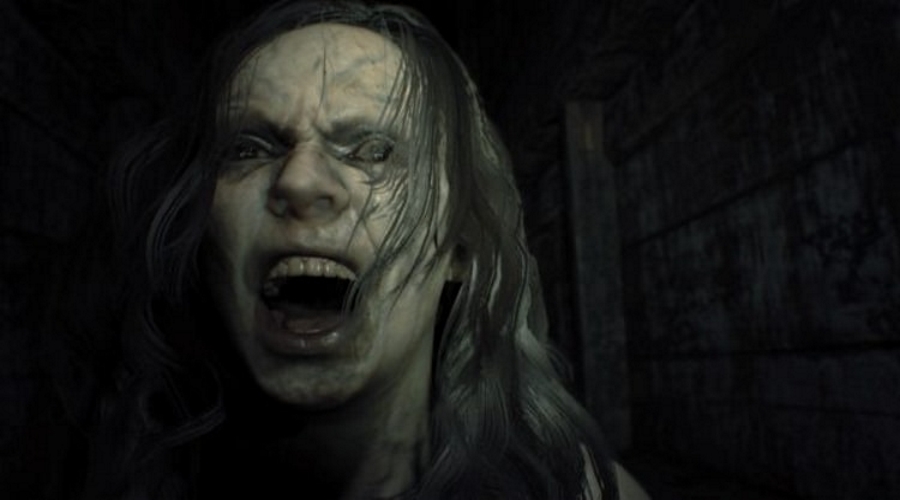 They seem friendly, don't they? Wonder if they willing to help you leave... 
One of the main characters in the game that you are investigating. 
Get the game here:
https://store.steampowered.com/app/418370/RESIDENT_EVIL_7_biohazard__BIOHAZARD_7_resident_evil/
2) RE2 Remake
Resident Evil 2 Remake Trailer (E3 2018)
The remake of Resident Evil 2 for modern audiences. It comes with many modern improvements to the original game with the new engine technology. Raccoon City has been taken over by a deadly virus as Leon and Claire work to solve the reason for such a virus.
What Makes RE2 Awesome:
Classic RE2 story but updated graphics in a fully realized 3d world
A retelling of the classic story from RE2 for new audiences, with some revision and additions
Horror-Themed Survival game at its finest; RE2 defined that genre years ago and this remake still does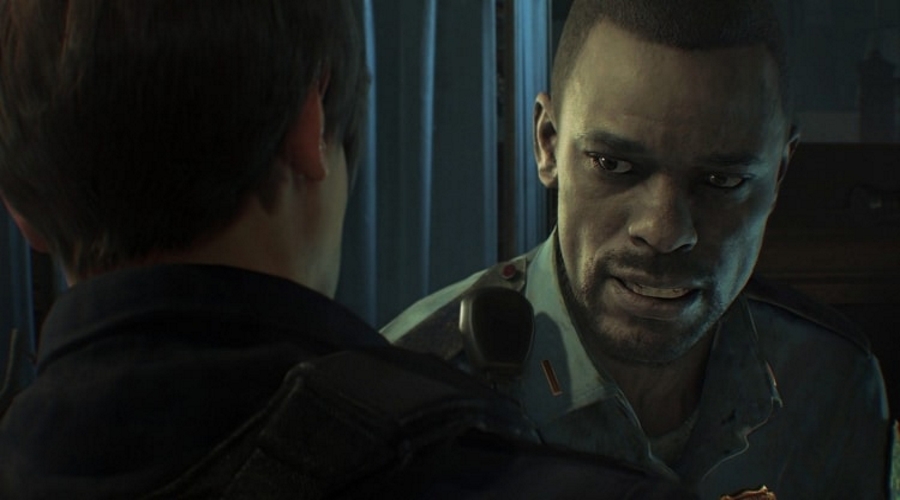 That face you make when things are really bad!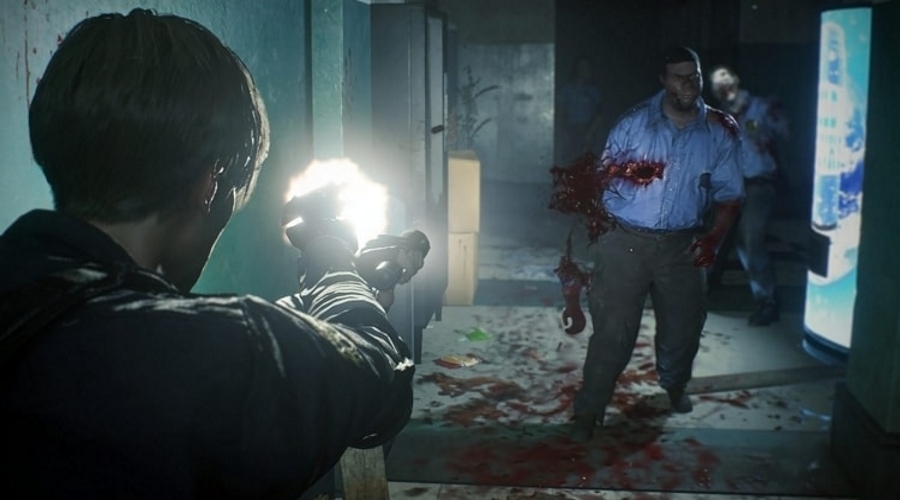 Didn't that hurt?!? Many of the opponents will take many shots unless you get a headshot
Get the game here:
https://store.steampowered.com/app/883710/RESIDENT_EVIL_2__BIOHAZARD_RE2/
1) Atomic Heart
Atomic Heart-Official Trailer RUS
The upcoming game, Atomic Heart is set during the "high noon of the Soviet Union" in an alternative universe. It features a lot of mechanical foes, huge weapon customization, and good visuals.
What Makes Atomic Heart Awesome:
Great enemy designs; They all look like Russia meets Bioshock
Interesting setting of the "high noon of the Soviet Union" will intrigue many onlookers
Large amounts of weapon customization to fight back against those…. things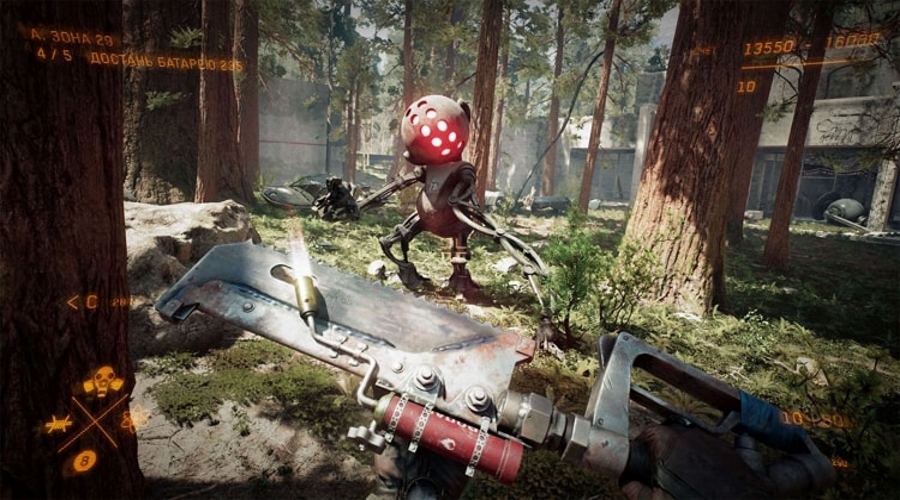 Atomic Heart has very interesting enemy designs to fight against...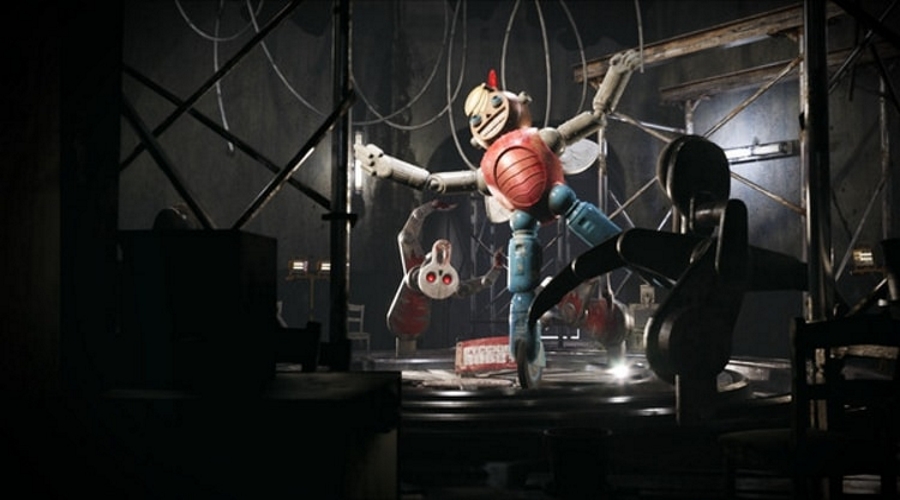 The scenery in this game is kinda creepy, ya know?
Get the game here:
https://store.steampowered.com/app/668580/Atomic_Heart/
You may also be interested in: 
Image Gallery