Top 11 Best Hunting Games That Are Amazing
Updated: 30 Sep 2019 12:46 pm
We ain't landin' boys, we're already in the action
Looking to hunt, but not the right season? Well who says Hunting has to be seasonal? 
Here are the Top 11 Hunting Games to play today!
11. Deer Hunter 2018
 Deer Hunter 2018 Gameplay Trailer
It's time to grab your gear and return to the wild as you complete missions in different environments that will have you adjusting your strategy.  Take out deer, wolves, and other creatures around the globe in one of the world's greatest hunting experiences.
What's great about Deer Hunter 2018:
Collect trophies as you span across the world from Alaska to Zimbabwe
Track down incredible animals that look so real, they'll pop off your screen… if they could
A selective amount of weapon choices that will keep you from becoming their prey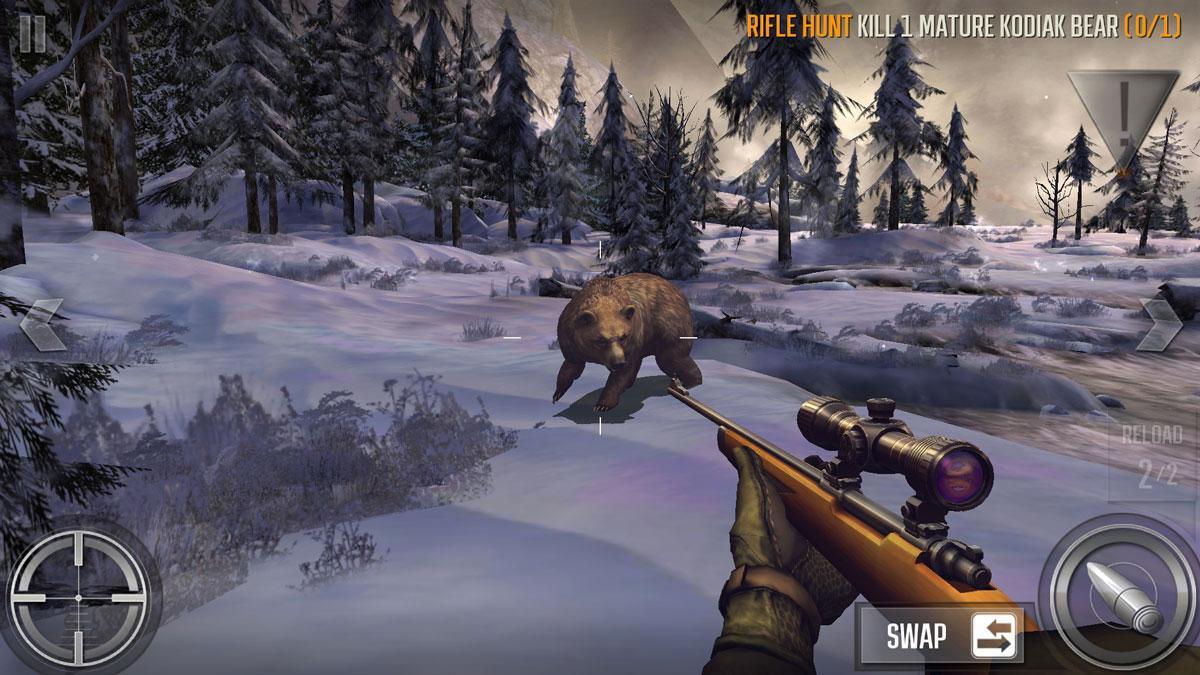 Track down dangerous animals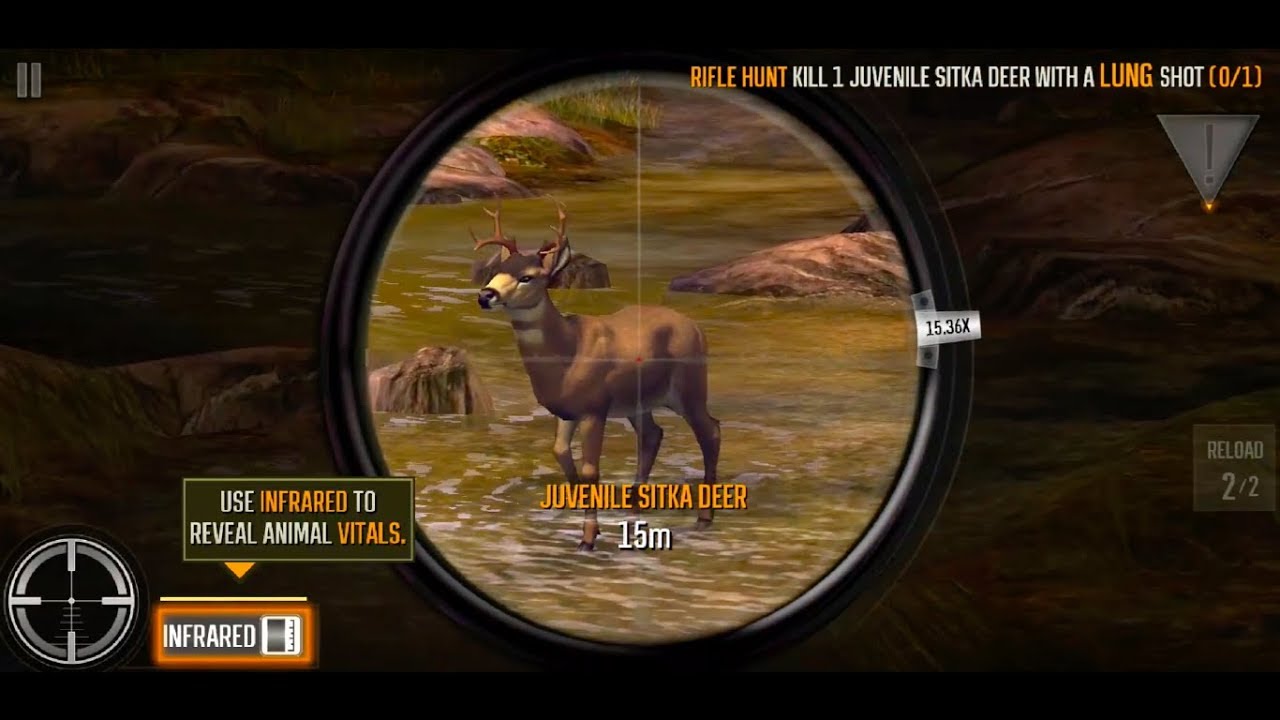 Claim your prizes one shot at a time
10. Cabela's African Adventures
Cabela's African Adventures Gameplay Trailer
Explore the vast environment of Africa, deciding whether to go by foot or by land. Go head to head against ferocious animals as you take down lions, rhinos, elephants, and more!
What's great about Cabela's African Adventures:
Encounter memorable moments as you face the "Big 5" with new challenges and animal boss fights!
Map sizes 5x bigger than the previous Cabela installments, offering more freedom
Use techniques such as: Stalk, dodge with your firearm facing some of the strongest beasts alive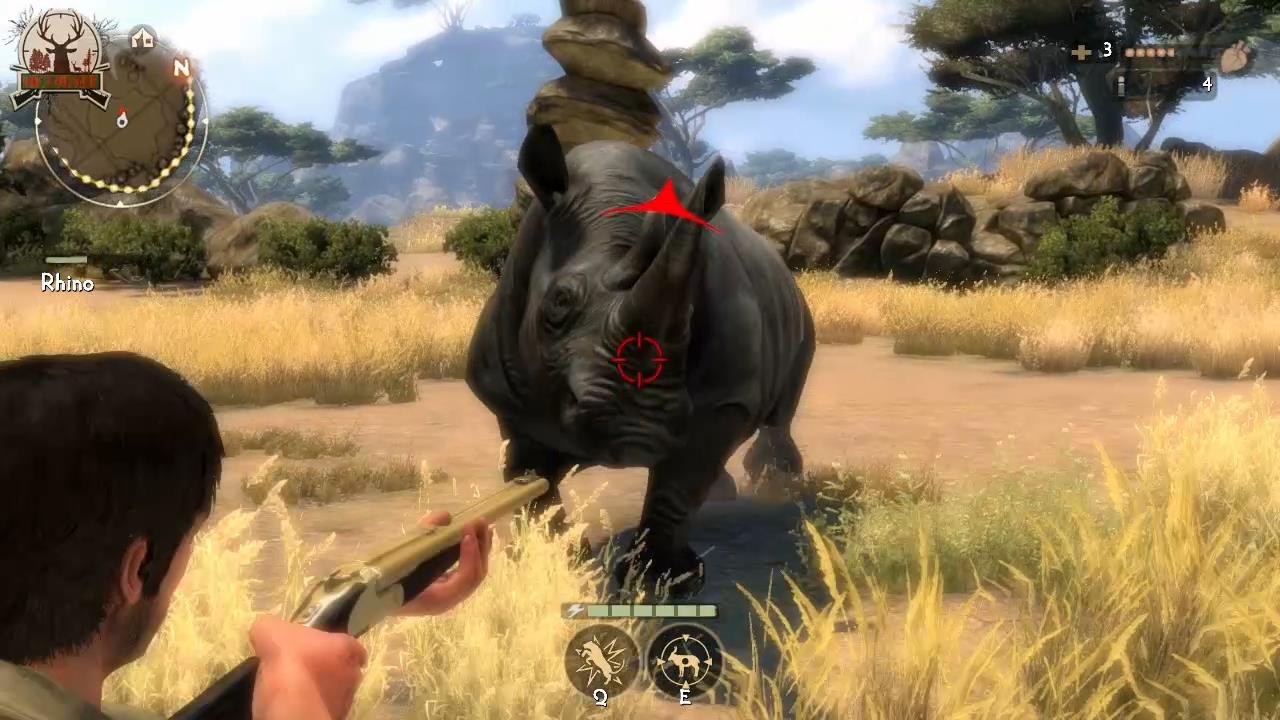 Face memorable encounters as you take down "Big 5"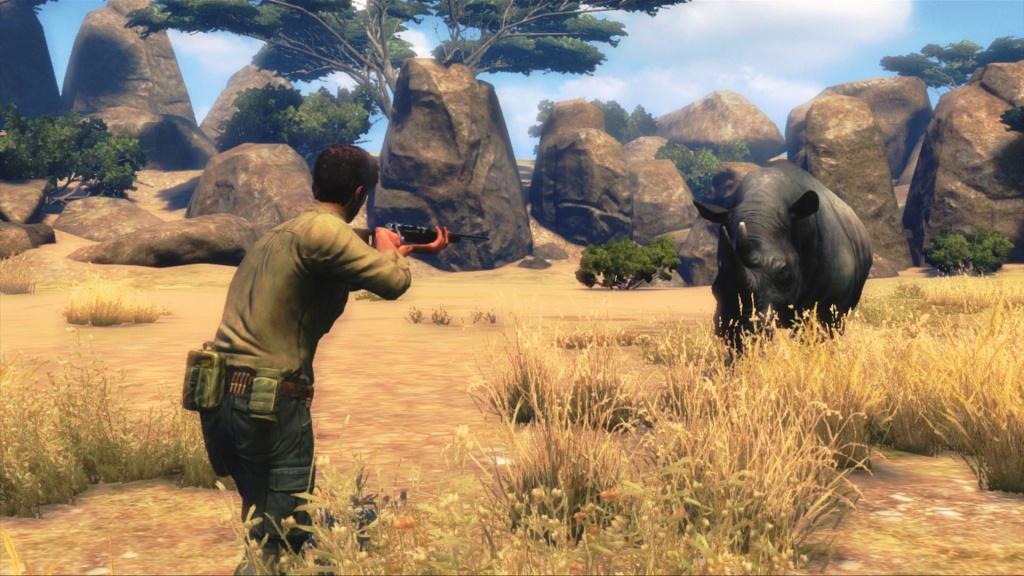 Claim your prize by taking out ferocious beast
9.theHunter: Call of the Wild
theHunter: Call of the Wild Gameplay Trailer
Enter the visually attractive and vast open world of theHunter with a team or solo.  With one of the most immersive hunting experiences out there, hunt animals from majestic deer to incredible bison's!
What's great about theHunter: Call of the Wild
Complex animal behavior, day/night cycles, and dynamic weather environments work together to bring the immersive hunter experience to you
Experience missions and challenges from locals OR go off the trails and find your own path discovering outposts and hunting towers
Team up with 8 friends in cooperative or competitive modes with a wide range of events that will reward you for victory AND bragging rights!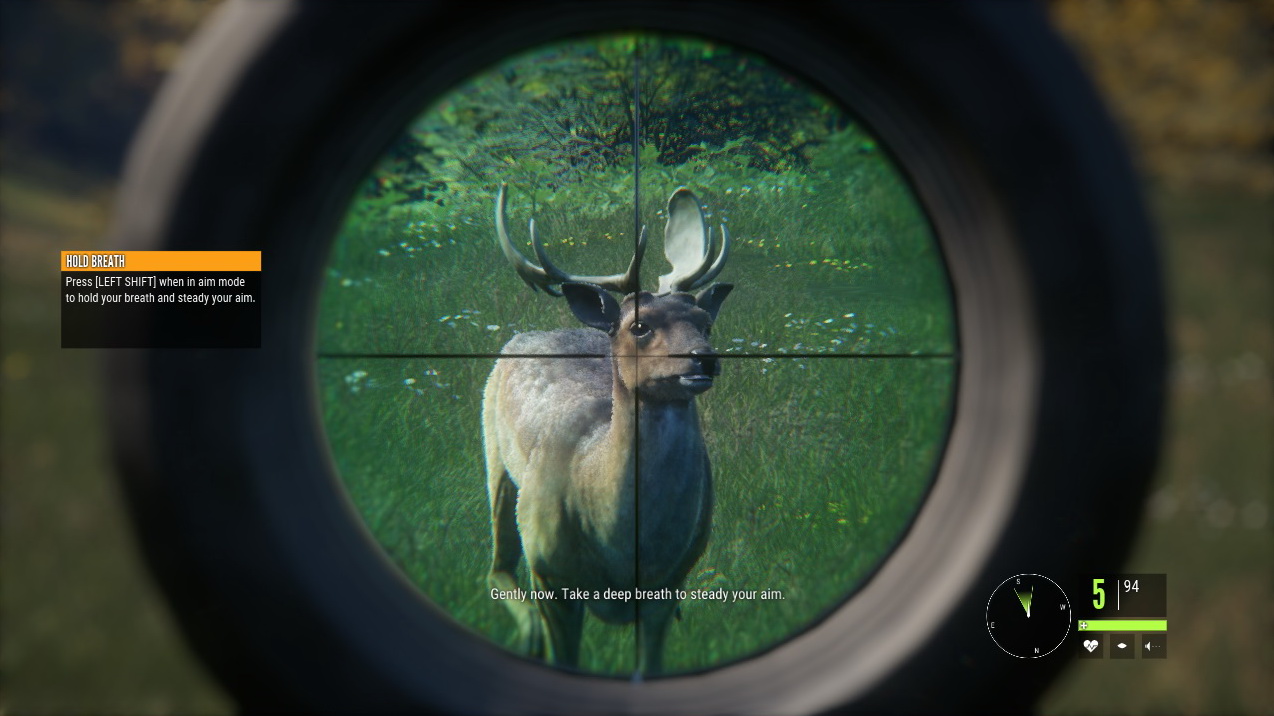 Encounter beautiful looking animals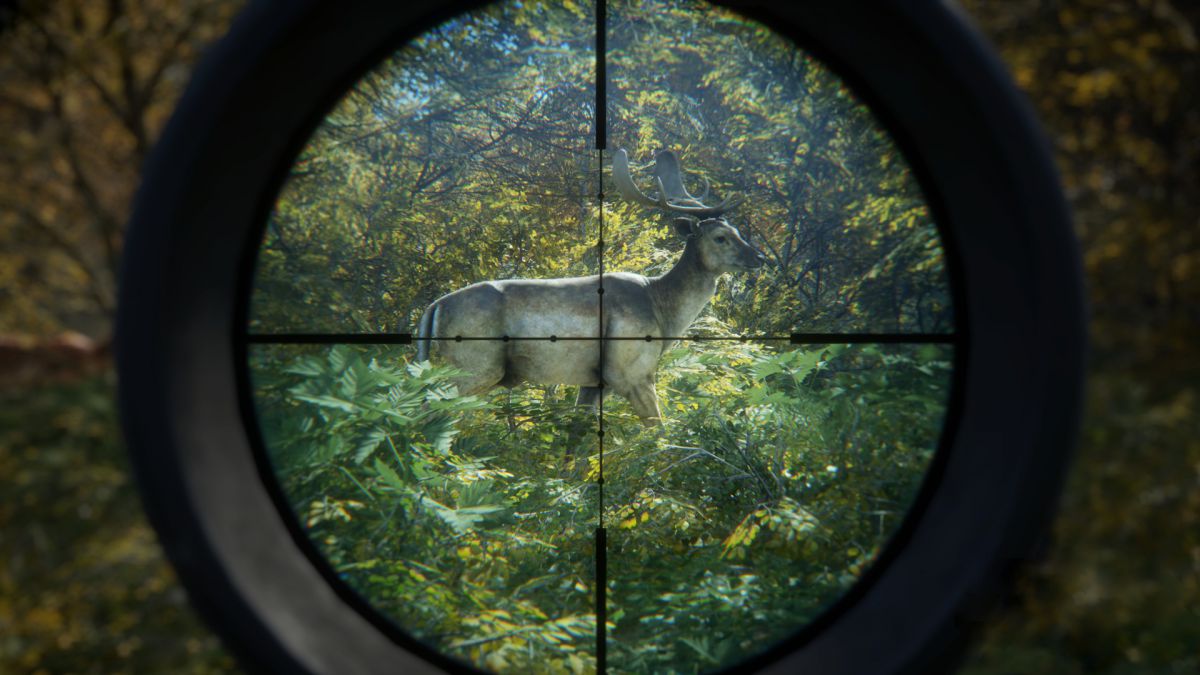 Team up with friends to enjoy a great hunting experience
8.Cabela's Dangerous Hunts 2013
Cabela's Dangerous Hunts 2013 Gameplay Trailer
It's hunting season again, but this time a little darker. Embark on a journey with two brothers as they reunite 10 years later after their father's death. It's the hunt of their lives as they face fears and take down deadly predators.
What's great about Cabela's Dangerous Hunts 2013:
Smarter and deadlier predators that form into packs to get the jump on you. Going in blindly isn't recommended
Who says you can't get even more closer to the hunt? Choose between 2 controllers (gun and controller) 
Co-Op allows for difficult encounters of animals after completing each wave.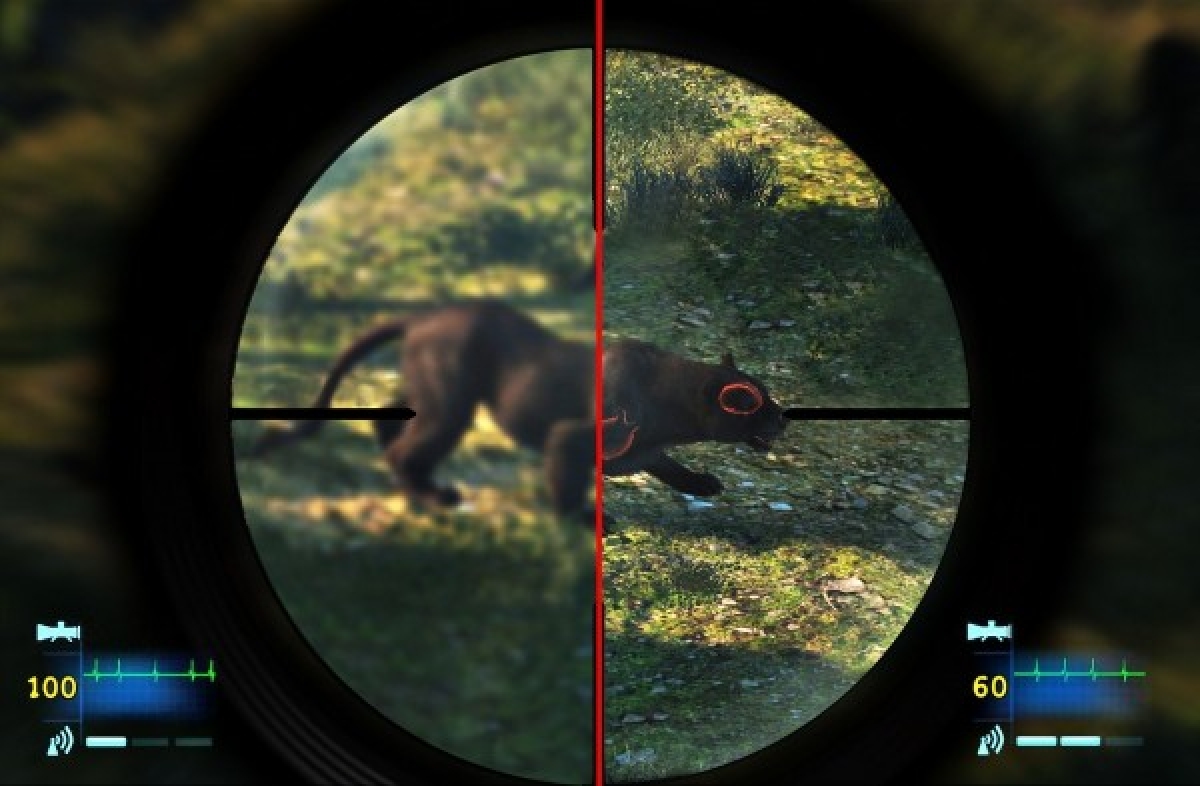 Face your fears as you take on challenging predators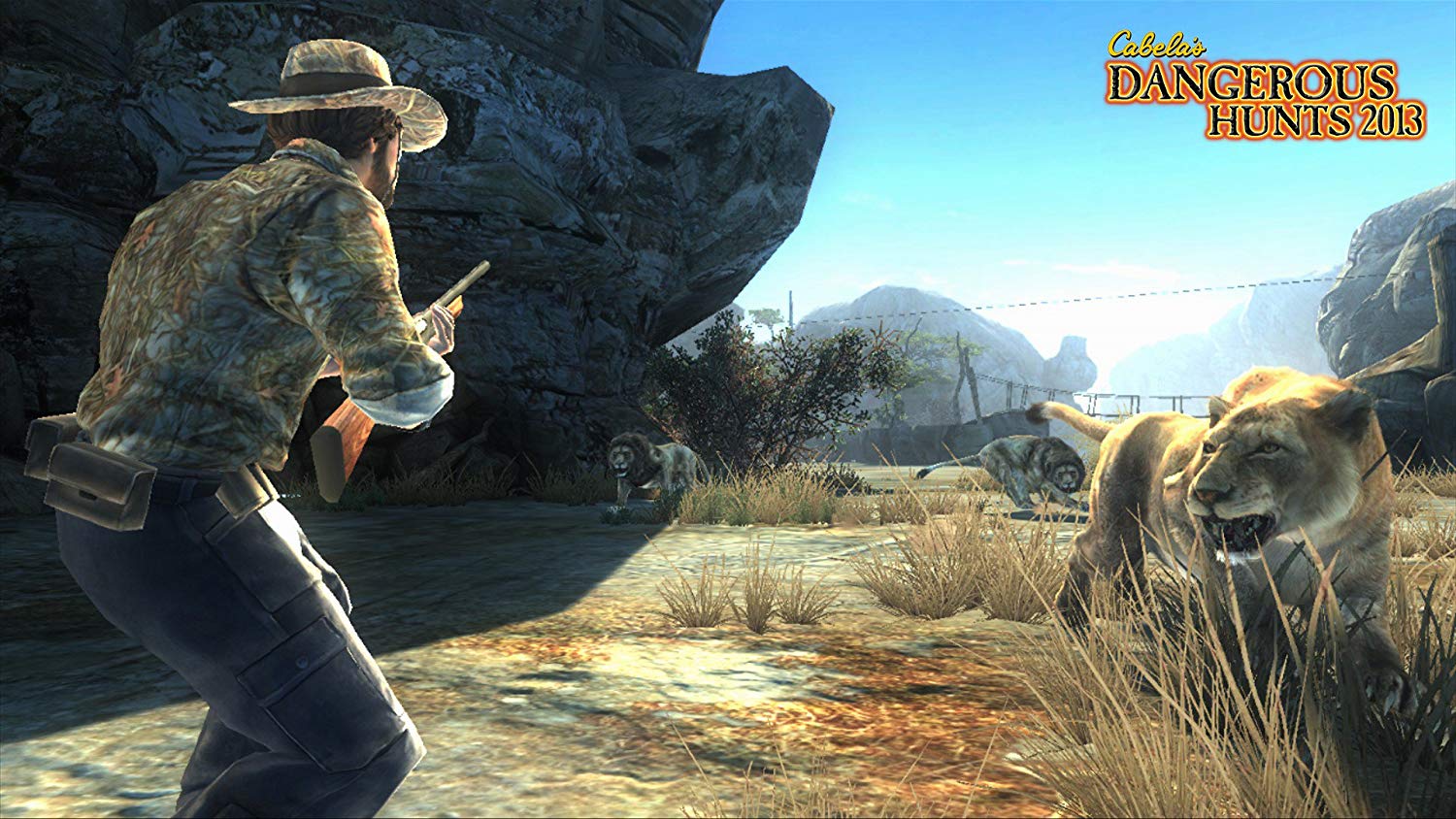 Strengthen your bond with your brother, protecting each other from harm
7.Hunt Showdown
Hunt Showdown Gameplay Trailer
Enter the darkest areas of the world as a rugged bounty hunter to rid the world of gruesome monsters from the Louisiana swamps. Gear yourself up and explore an unforgiving sandbox environment fighting against other players! Be careful though, your death is PERMANENT in this world.
What's great about Hunt Showdown:
The mix between PvP and PvE elements offer unique experiences that put your character's life constantly on the line. A single mistake could cost you everything.
Choose a playstyle that fits for you with several different weapons at your disposal
Use your bloodline to your advantage. When death is inevitable, pass the skills you gained to your other hunters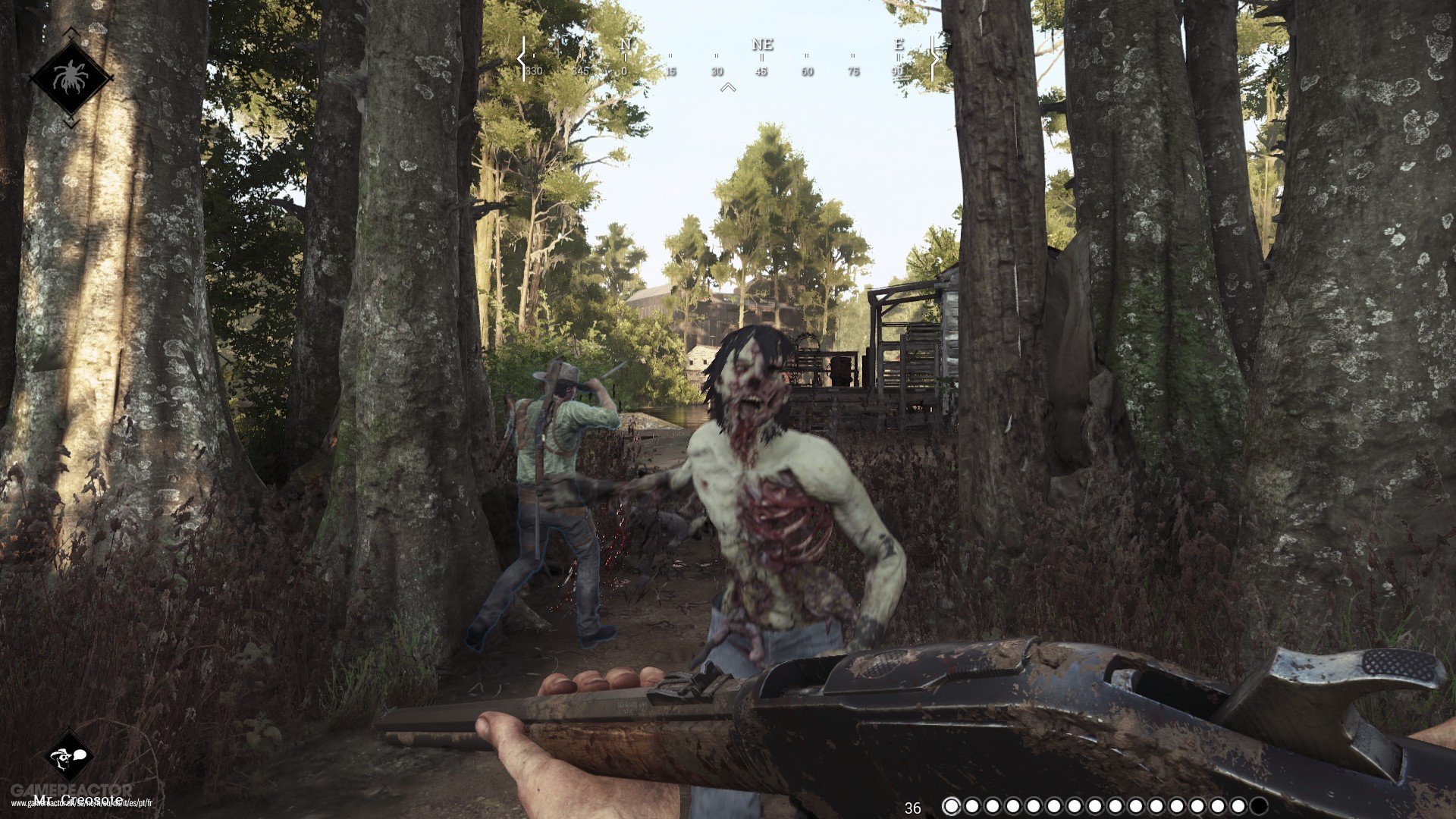 Team up with or fight against other players to survive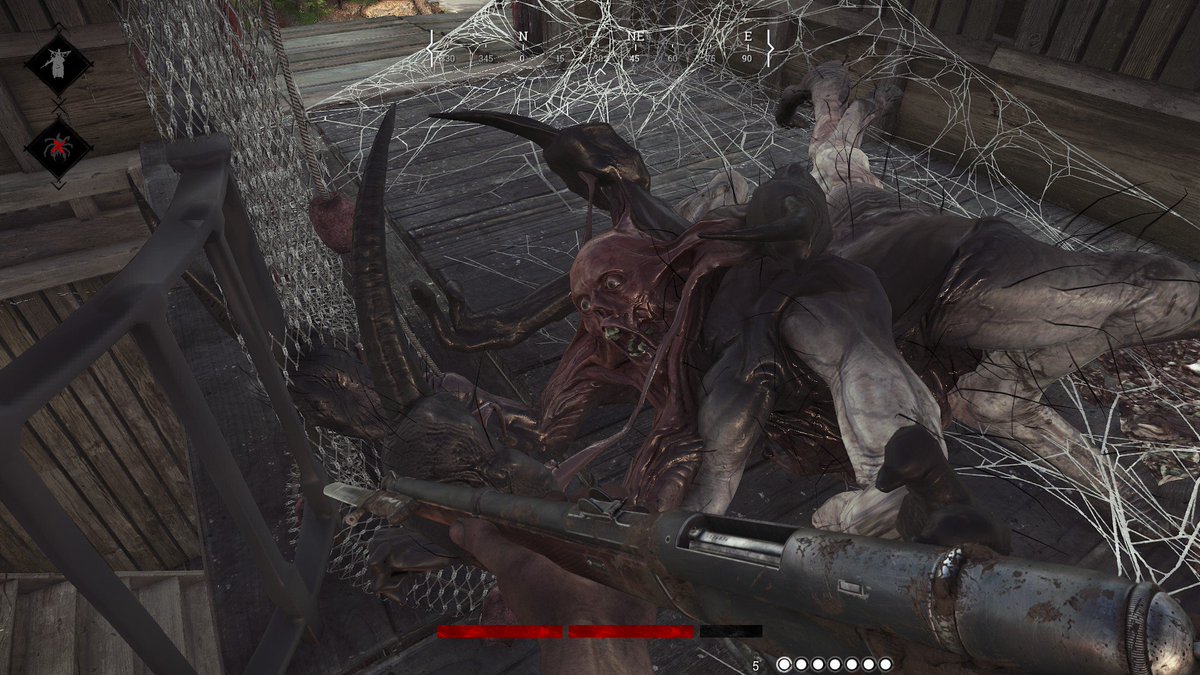 Banish the nightmarish creatures back to their realm
6. Carnivores: Dinosaur Hunter Reborn
Carnivores: Dinosaur Hunter Reborn Gameplay Trailer
Take a trip back in time and hunt the most ferocious beast in the world: Dinosaurs! An authentic hunting simulation where you must be extremely careful to survive against the predators that you will encounter and claim!
What's great about Carnivores: Dinosaur Hunter Reborn:
Vast open worlds where you can hunt and explore in different eco-systems such as: forests, jungles, rolling Hills, and beaches
A variety of weapon choices to choose from including tranquilizers. Go in carefully, or take them out in style
The game is a lot easier than its previous installment so you can jump right into hunting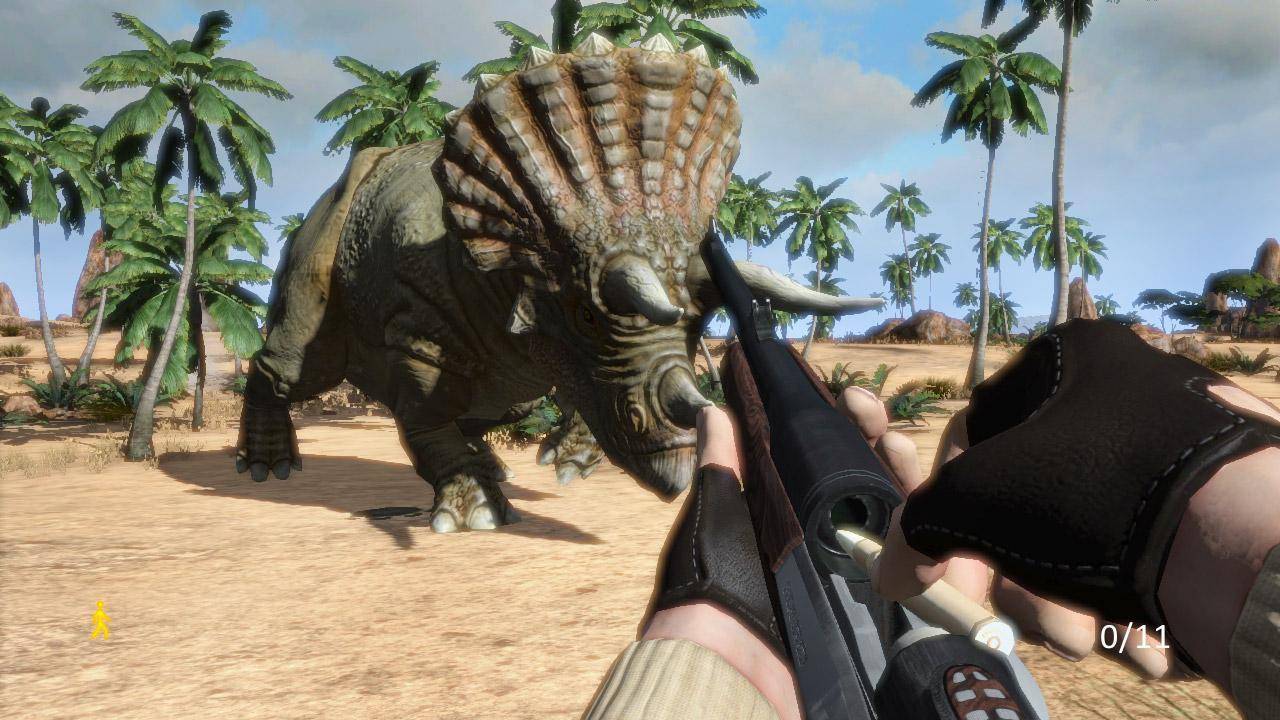 Choose from different weapons to take down these beasts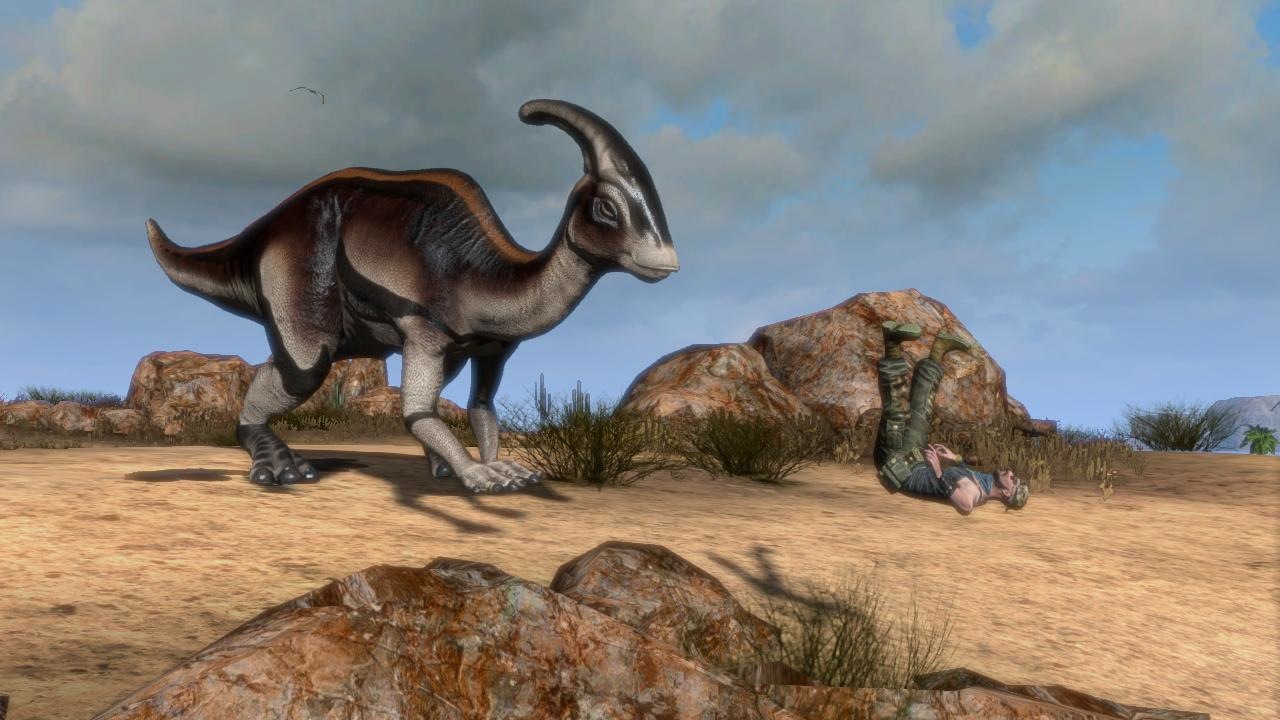 Tread lightly when hunting. These dinosaurs are no joke
5.Cabela's Big Game Hunter's Pro Hunts
Cabela's Big Game Hunter's Pro Hunts Gameplay Trailer
A hunting simulation where you learn from the pros such as Jim Shockey and Ralph & Vicki Cianciarulo. Explore North America in a single player-campaign experience and become the best hunter you can be!
What's great about Cabela's Big Game Hunter's Pro Hunts:
Explore maps that are 4x the size of previous Cabela titles
The game is much more action oriented so you encounter animals more frequently than you would in real life
Advice is given to you throughout the game so you learn as you hunt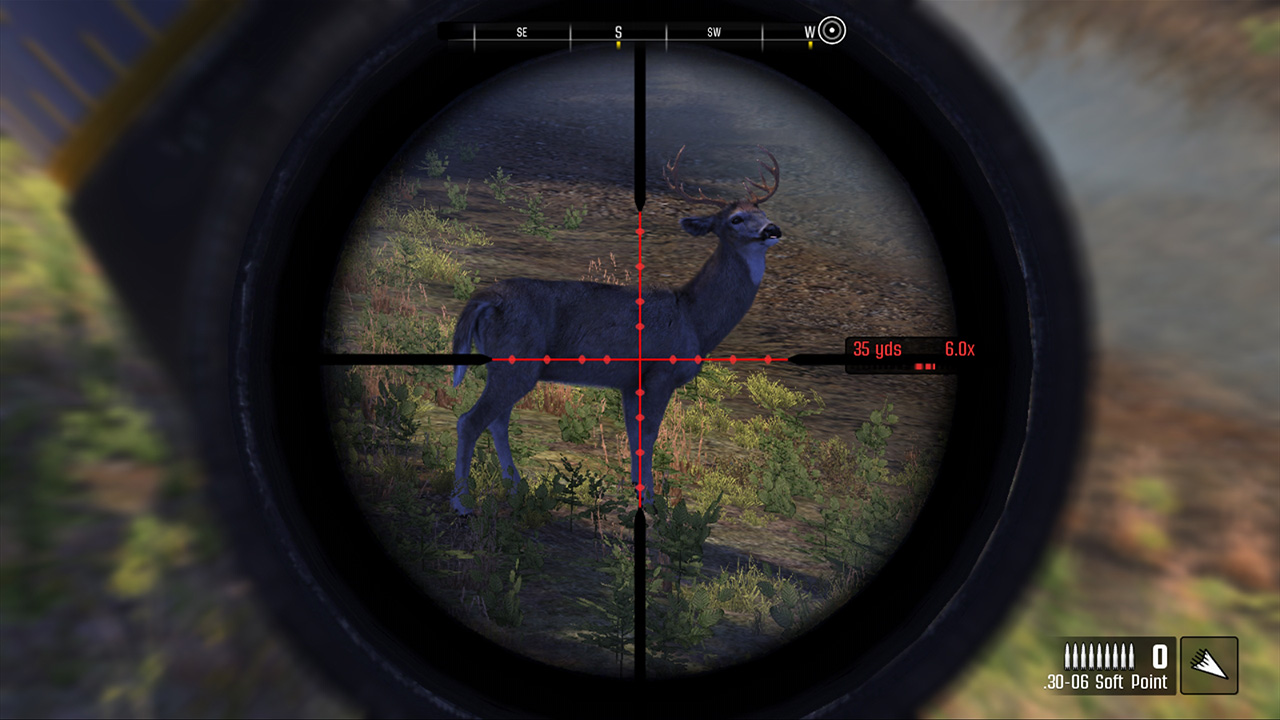 Track different animals and devise your plan to take it out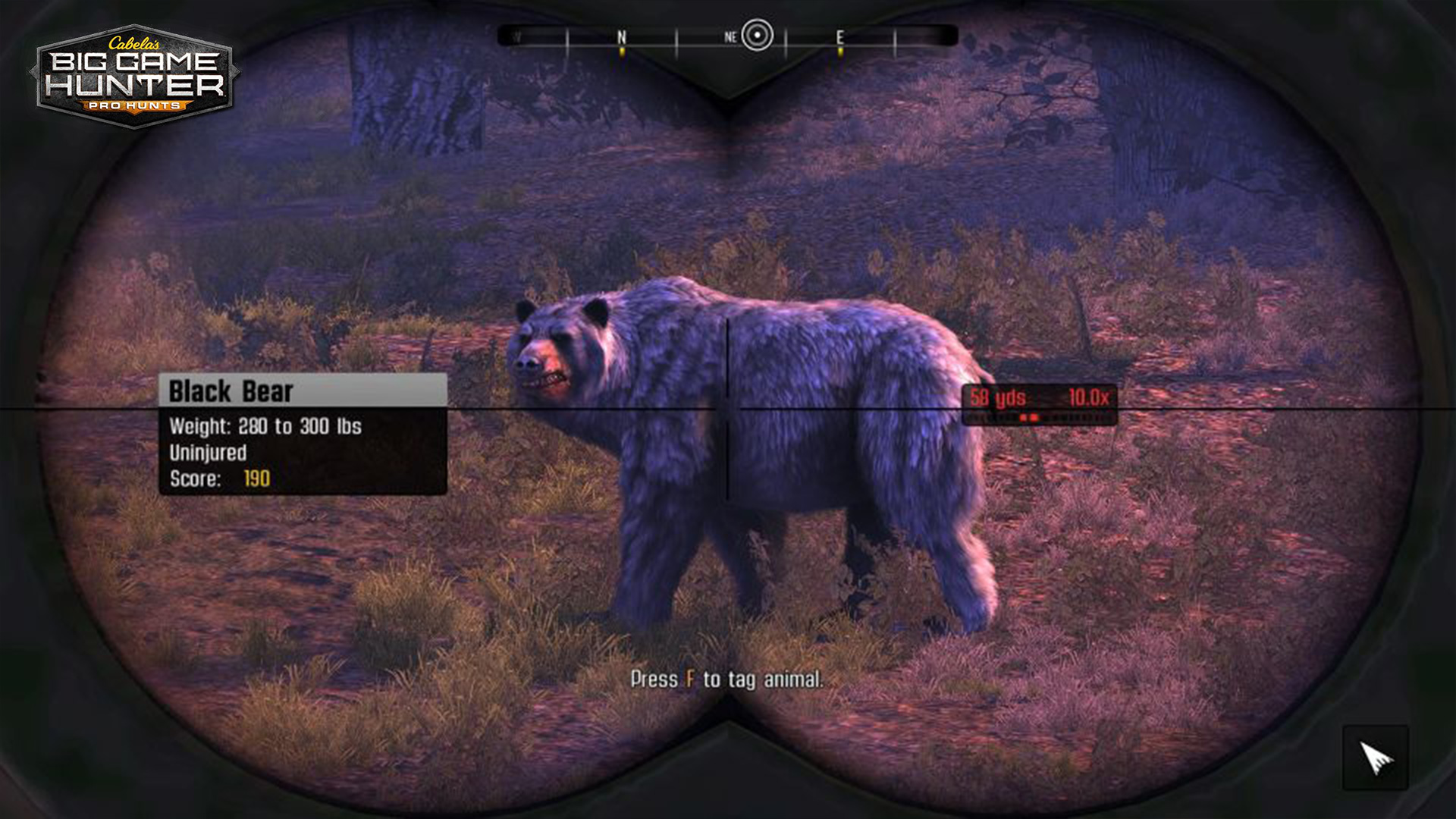 Choose the way you take out your prey
4.Hunting Simulator
Explore beautiful green forests as you track several reastically recreated animals such as birds and predators. It's important that you're careful when approaching these creatures because they can see, smell, and hear you. Stay calm and move quietly to take that perfect shot.
What's great about Hunting Simulator:
Hunt 37 different species of animals that can be found in their natural habitat. Each species provides a different challenge to take them out
Make memories with friends or others around the world in Co-Op mode and go on adventures
Play in beautiful regions such as the Great Lakes of Alberta, the arid plains of Texas, and more!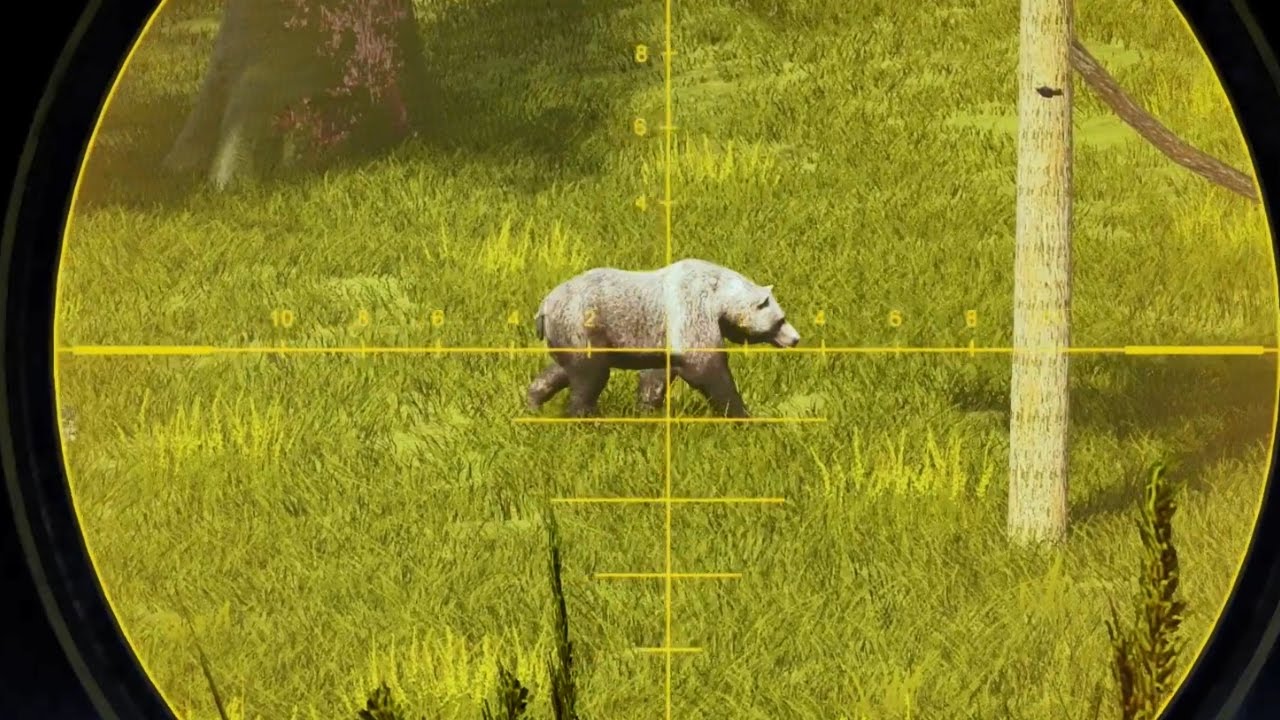 Choose the right firearm for the job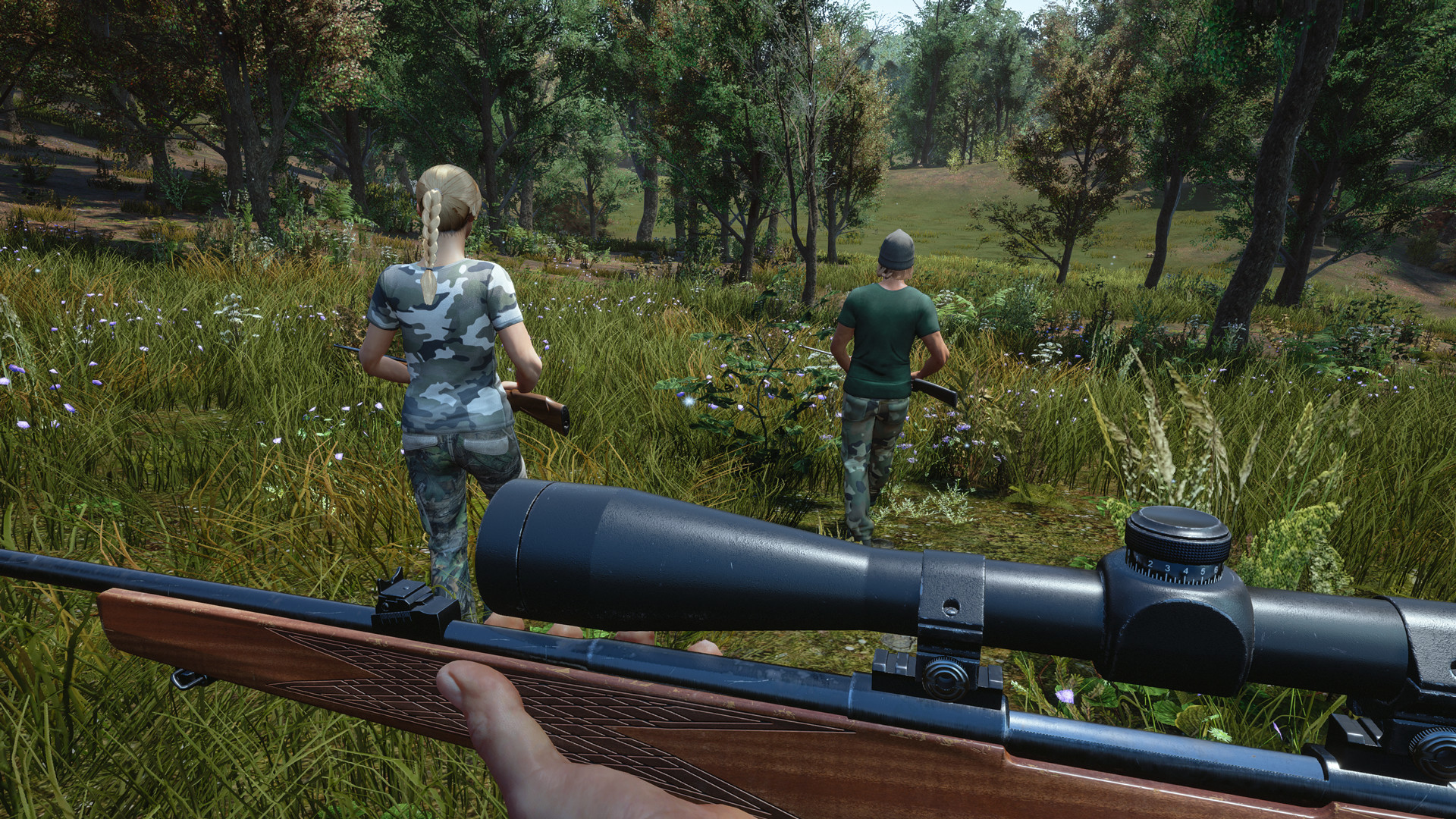 Go on adventures with friends and hunt together
3.Cabela's Hunting Expeditions
Travel around the country and visit forests, savannas, and jungles as you hunt numerous animals. Build your firearm collection and choose the right one for the prize you plan to claim. Hunt zebras, deer, bears, lions, and more in this hunting simulator experience!
What's great about Cabela's Hunting Expeditions:
Strategic View allows you to plan out your hunts thanks to the freedom of movement not seen in previous Cabela games
Travel through 15 different terrains from North America and Africa with new vehicles
Customizable arsenal that allows you to suit your hunting needs and complete hunting challenges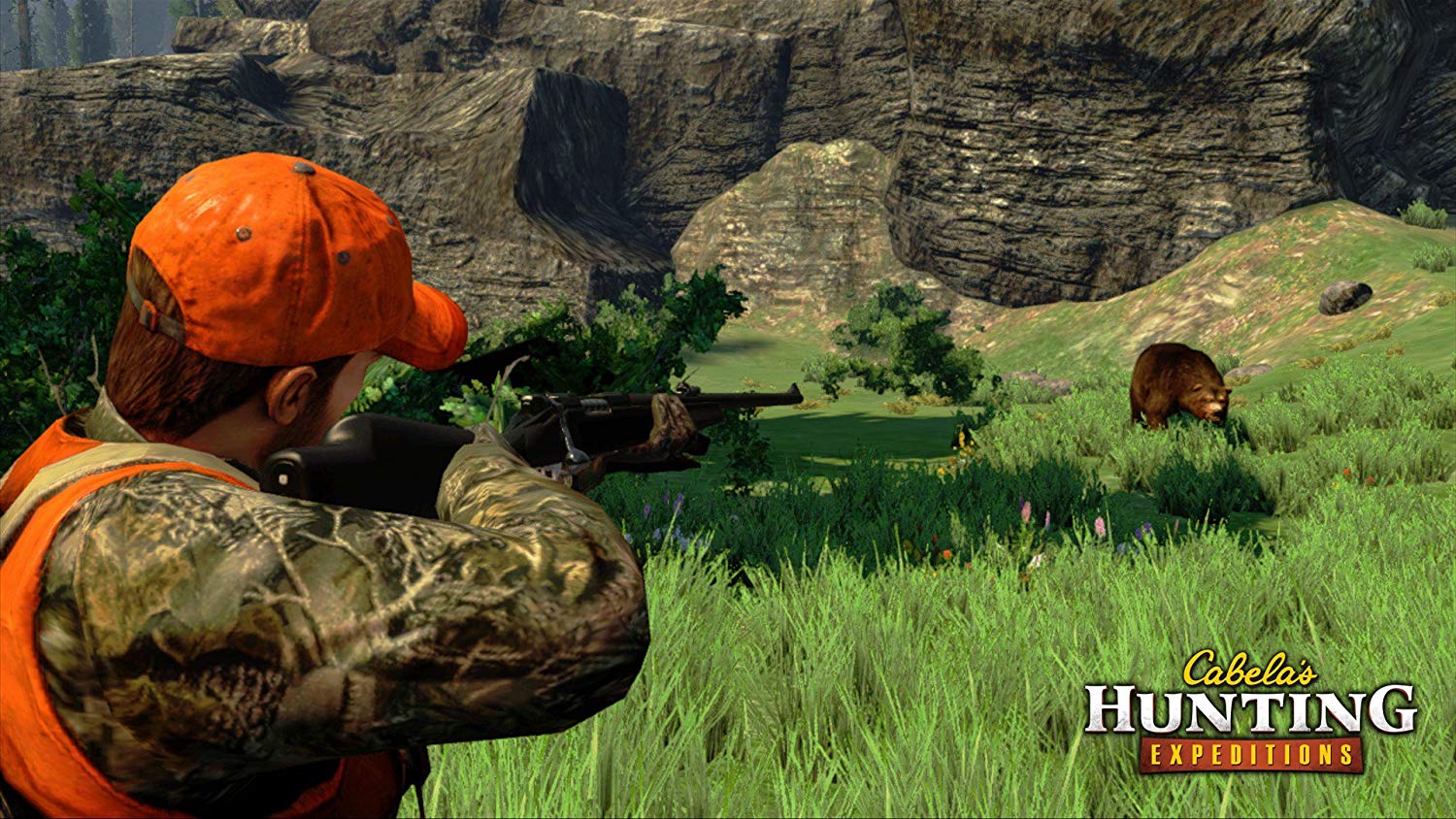 Take on fierce animals you encounter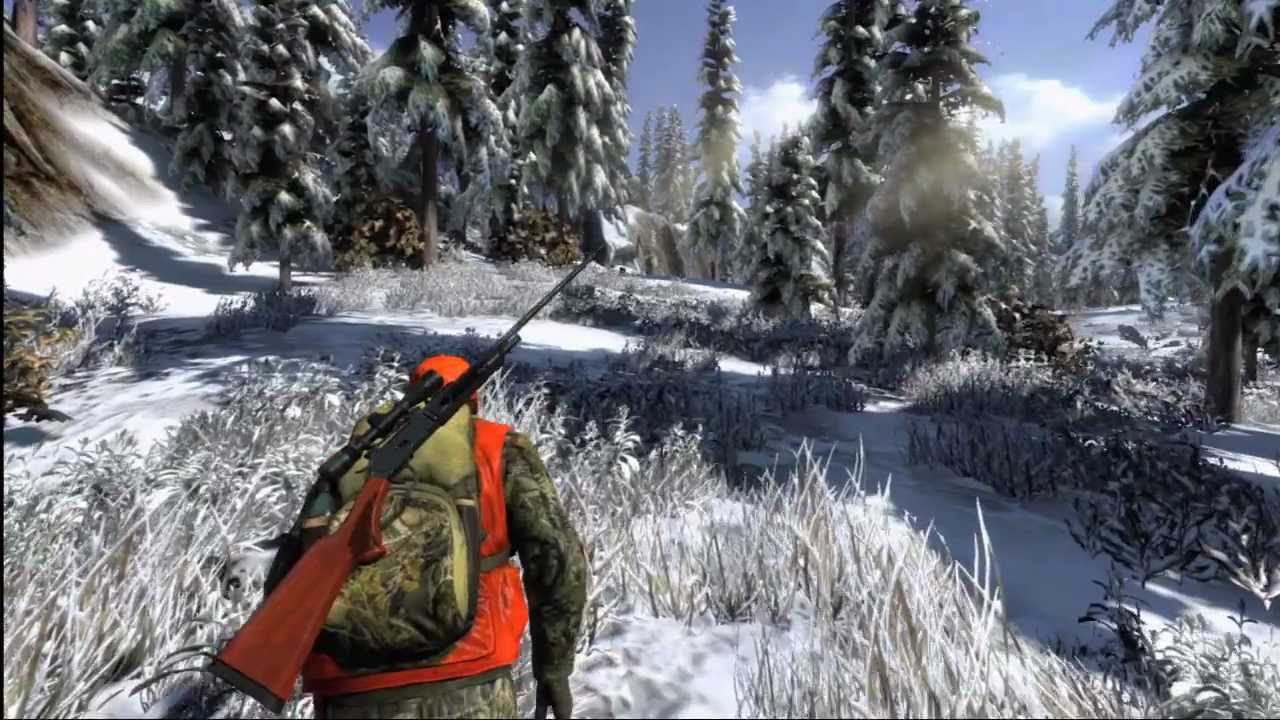 Hunt the way YOU want to. This is your shot
 
2.The Hunt
The Hunt Gameplay Trailer
Start hunting in 10 of North America's famous regions which features a wide variety of animals and maps. Choose authentic weapons and gear that only the pros use to hunt over 20 different species. The game is a bit outdated graphic wise, but it does give off a true hunting experience.
What's great about The Hunt:
Several customizable weapons to choose from: Bows, Rifles, side arms, and shotguns
Different factors such as scent, stalk, GPS, and decoys offer a great simulation to real-life hunting
It's one of those "so bad it's good" game and not so bad for the price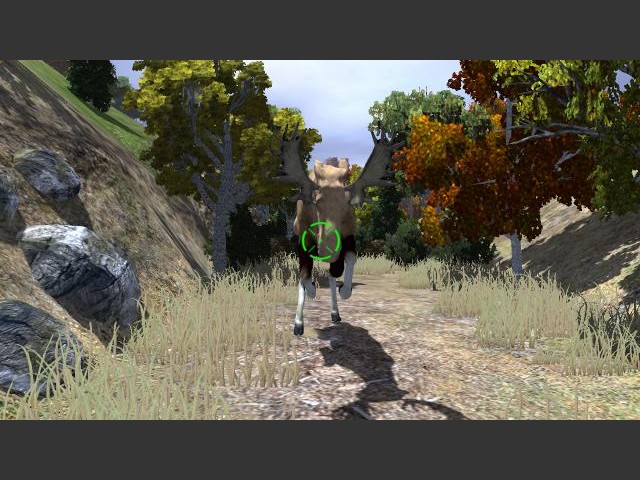 Hunt 20 different species of animals with different weapons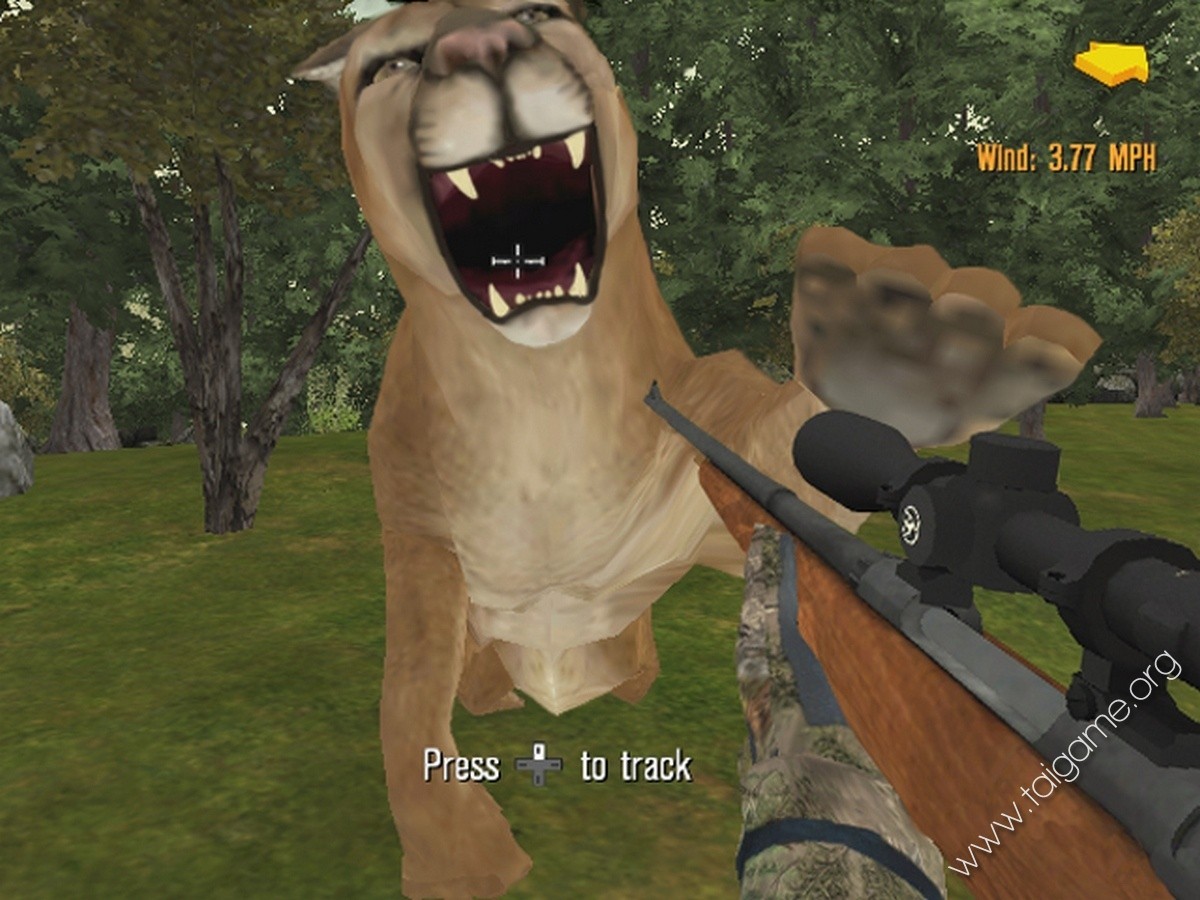 Be on your guard as you encounter deadly animals
1.BIGFOOT
Bigfoot Gameplay Trailer
Gather a group of friends (Or go alone) as you embark on a journey to the forest and hunt for Bigfoot! Protect yourself from dangerous animals as you explore the area, set traps, encounter different weather situations and more! Bigfoots are a lot smarter than you think, so you'll have to think accordingly as you hunt for these mystical creatures.
What's great about Bigfoot:
Its creepy atmosphere will give you almost no time to rest as Bigfoot is hunting for you!
Co-Op is great compared to a lot of other multiplayer survival games. You'll find that you depend on each other significantly to find Bigfoot
It's soundtrack and   outdoor sounds only enhance the experience making it feel like a real hunt for the beast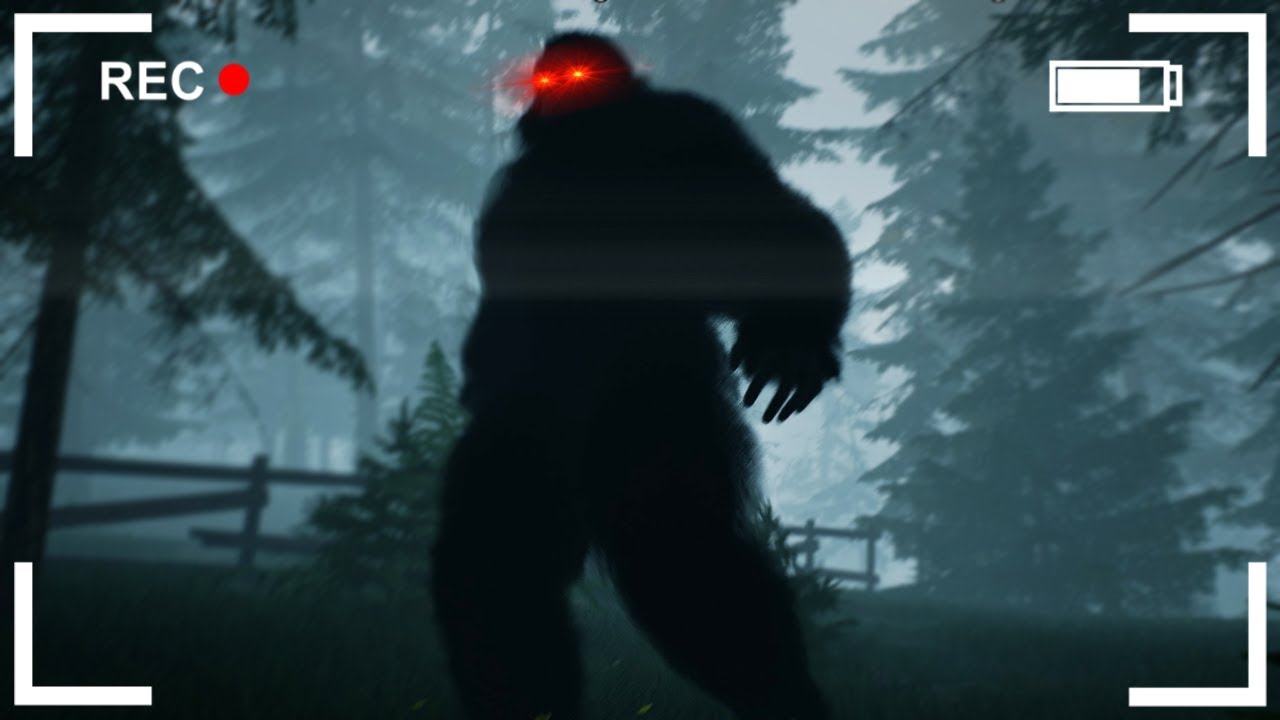 Keep your guard up for wild creatures. Bigfoot isn't the only thing you'll have to worry about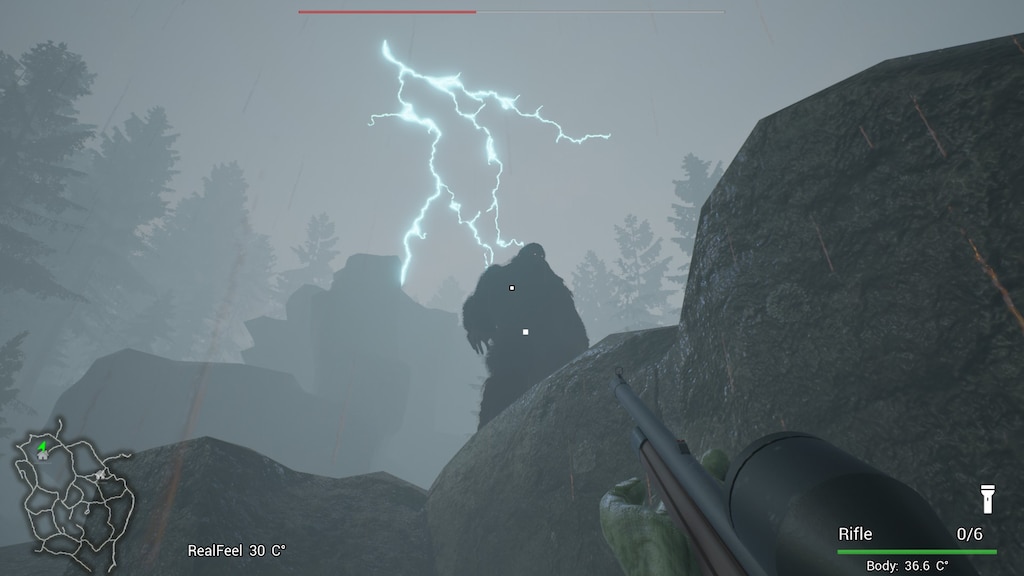 Once you find one, will you take it head on or follow him to its lair
Image Gallery