Valorant Best Ways To Get XP Fast [Top 5 Ways]
Updated: 06 Aug 2022 12:54 am
Jett is serious.
In FPS games like Valorant, XP is a crucial game aspect since it allows you to unlock in-game items, rewards, and new agents. So if you're new to the game, you might want to know the fastest way to get XP. Fortunately, there are many ways to gain XP in Valorant, and we've listed 5 of the quickest ways to get XP below!
5. Playing Unrated/Competitive Matches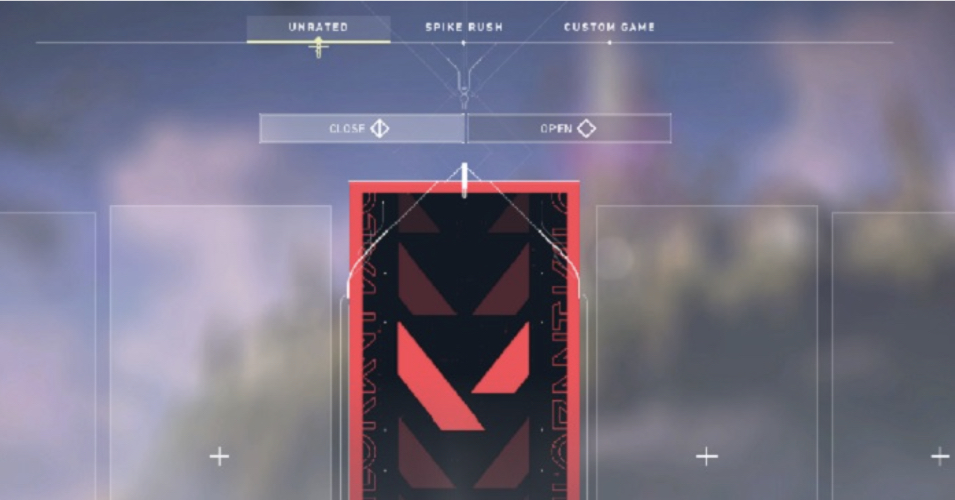 One of the best ways to earn XP in Valorant is to play Unrated and Competitive matches. If your only focus is to earn XP, we recommend playing Unrated matches since playing Competitive can affect your Rank. By doing so, you can earn between 2,100 XP to 4,700 XP.
Unrated and Competitive matches take long to finish since you need to play 13-24 rounds each game.
Winning Unrated and Competitive matches with a significant margin can earn you a maximum of 4,700 XP per game.
Losing a game will still award XP points, but it can be as low as 2,100 XP. Losing in a Competitive match will also affect your Rank.
4. Playing Deathmatch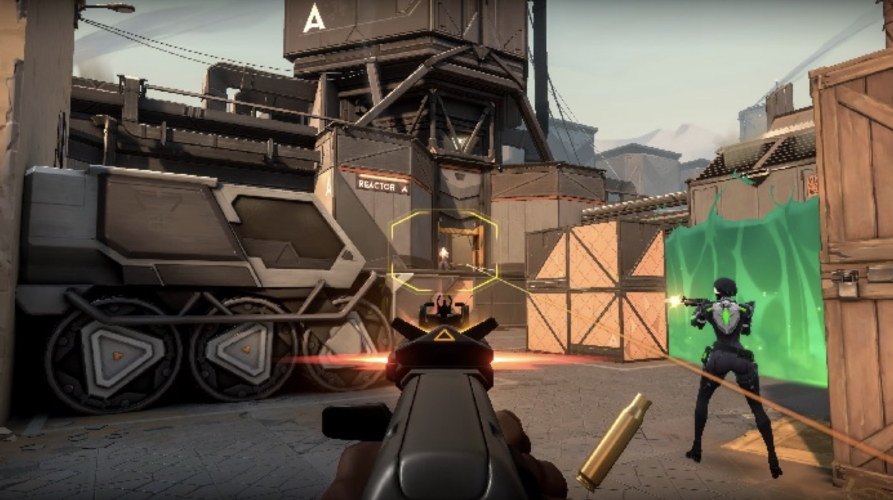 When it comes to gaining XP points, you can always earn more in short-duration matches since you can immediately play another one when the match ends. Deathmatch is one of those game modes with a 9-minute time limit. Each match gives you 900 XP.
In Deathmatch, players only fight with guns and no abilities.
The moment a player reaches 40 kills or the game reaches the time limit; the match is over.
You can play as many matches as you want, earning 900 XP each time.
3. Playing Spike Rush

Spike Rush is another short game mode that rewards 1,000 XP per game. Each match lasts 8-12 minutes. Thus, five to six matches of Spike Rush is equivalent to one Unrated or Competitive Match. Spike Rush is your best friend when it comes to earning XP in game modes.
Spike Rush can earn you a flat 1,000 XP per match.
Each match has only seven rounds and finishes in 8-12 minutes.
You can't use a gun of your choice in Spike Rush matches.
 2. Daily Missions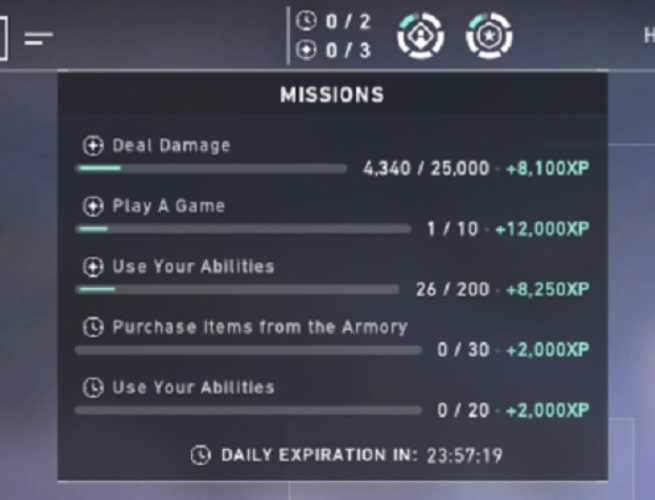 Completing the daily and weekly quests in Valorant will also earn you XP. You must finish these in-game activities while playing a match to score points. Keep doing Daily Missions every day, and you will gain a massive amount of XP.
Daily Missions expire in 24 hours and reset at 6:30 AM EST.
There are a total of two Daily Missions you can do every day.
You can earn 2,000 XP for each completed Daily Mission.
1. Weekly Missions

As the name suggests, Weekly Missions are the weekly version of Daily Missions. These are more complex and usually take longer to complete. But you don't need to worry; you have until the entire Act ends to finish.
Each Act in Valorant has eight Weekly Challenges that are released weekly.
You can still complete a set of Weekly Challenges the following week.
The amount of XP you can earn depends on the Act, but you can gain up to 27,000 XP.
Also be sure to read: