Starcraft 2 Best Players In The World Right Now
Updated: 17 Jul 2020 12:17 am
I wonder what happened to WCS, though
Who's hot in Starcraft 2 right now?
With the new ESL Pro Tour just starting to ramp up, now is the perfect time to get to know the best players that Starcraft 2 has to offer.  This list includes established legends, rising talent, and non-Korean superstars for what is shaping up to be the most exciting year of Starcraft yet!
Top 5 Terran Players
5. SpeCial (Terran)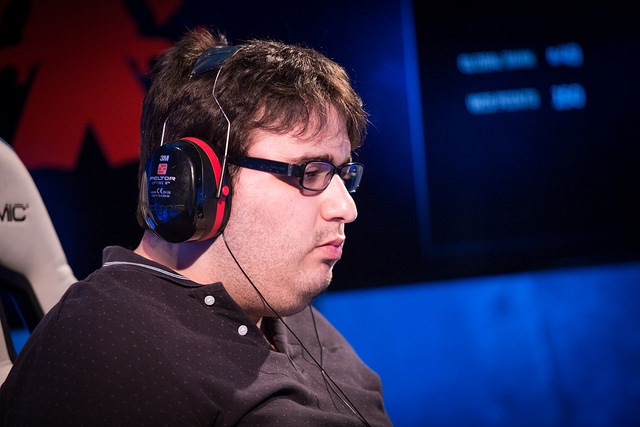 I still have nightmares about proxy Banshees.
SpeCial has made a name for himself with his impeccable timing and pressure builds.  Where other players drag out a game to show off their macro ability, SpeCial uses constant aggression and unorthodox builds to throw solid players off balance.  You might get an edge over the Mexican Terran if you survive until the late game --- but that's a big if.
This series against Stephano showcases SpeCial's talent for aggression in last year's WCS.  Though Stephano's passive, tight style is strong, SpeCial threw too much at him at once and advanced  to the semifinals.
WCS 2019 quarterfinals - Stephano vs. SpeCial
4. Cure (Terran)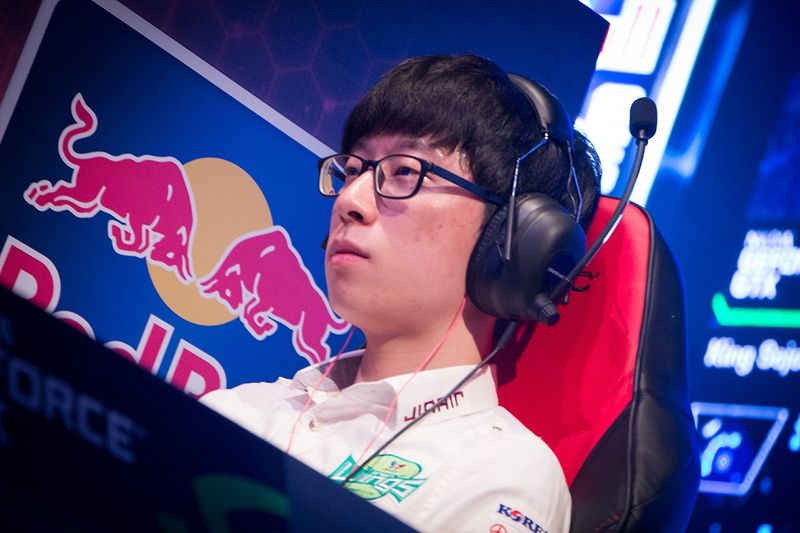 INnoVation?  More like Inno-LAME-tion!
Though he had a shaky start in his career, Cure is shaping up to be a strong contender in this year's Starcraft 2 circuit.  Cure is admirable for his incredible resilience, standing up to relentless pressure and finding wins where lesser players fold instantly.  He has been on the cusp of greatness for years now, and with an impressive string of victories in 2019 and 2020, he might finally secure a name for himself at Katowice 2021.
In an absolute nailbiter of a series, Cure found victory over INnoVation earlier this year, one of the strongest Terrans in Starcraft history.  INnoVation is famous for his machinelike control and aggression, but Cure's determination was enough to weather the storm and find a seat at the finals.
GSL 2020 semifinals - Cure vs INnoVation
3. TY (Terran)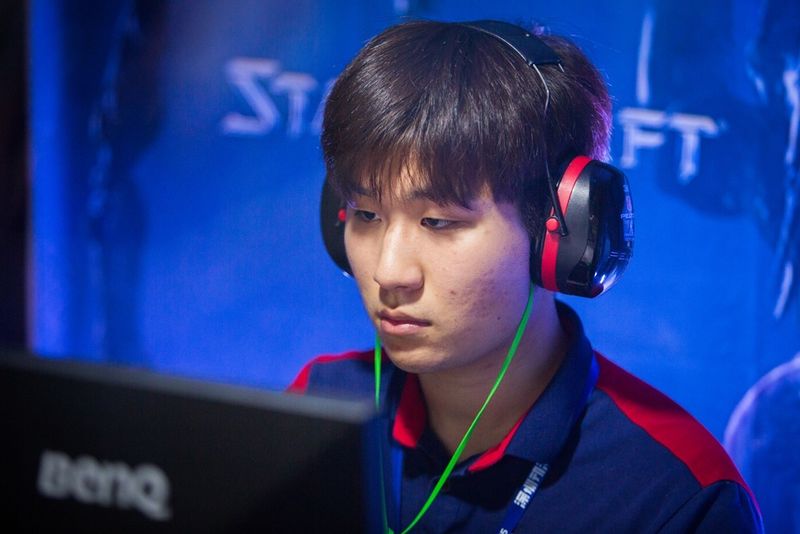 TY for the victory
Unfortunately, Cure's momentum last year was quickly crushed by TY, last year's GSL champion.  TY's style is one of knifelike aggression, which proved too much for Cure's defense --- TY swept the series with a clean 4-0 victory.  His style is a mix of the classic "Big Terran" of players like Flash and the precise attacks of INnoVation, in a novel mix that I'm excited to keep up with this year.
In the GSL finals, Cure put up a strong show, but TY's performance was dominating.  Even when he falls behind, TY finds attacks with just enough units to destabilize Cure again and again.
GSL 2020 finals - TY vs Cure (English at 45:00)
2. INnoVation (Terran)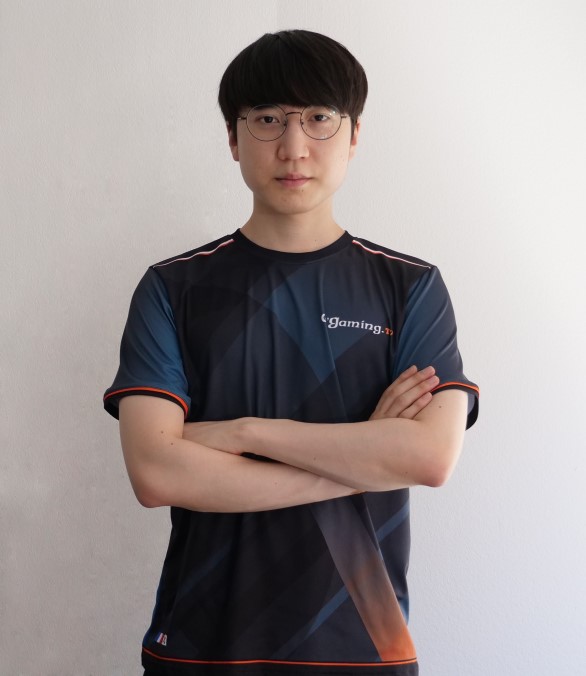 The eyes of a killer.
Little needs to be said about INnoVation, a Terran legend since Starcraft: Brood War.  INnoVation is nicknamed "The Machine" for his impossibly clean mechanics, which he uses to generate endless pressure and overwhelm anyone in his way.  Only the greatest in Starcraft can endure the storm of this gatekeeper of champions.
This series displays INnoVation's talents perfectly, leaving his Protoss opponent with no chance to breathe.  Though Trap slogs through the aggression, INnoVation comes out of the scrap ahead, advancing him forward before his upset loss to Cure.
GSL 2020 quarterfinals - Trap vs INnoVation
1. Maru (Terran)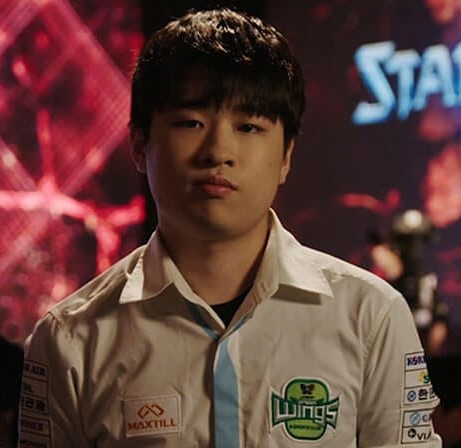 Who told him to smirk like that, I wonder?
But the best Terran in the world has more than skill; Maru brings together the technical ability of every other Terran player and couples it with the tenacity of a lion.  Few players are born with a heart as strong as Maru's, a player who will face certain death and come back victorious.  After his comeback victory against Dark earlier this year, fans around the world will be cheering for Maru.
In this series, Maru went down 1-3 against Dark in what would have been a crushing loss for any other player, but he came back winning three games in a row to clinch the finals.  Comebacks this dramatic are exceedingly rare in Starcraft, only occurring a few times in history.  Maru earned this championship with his blood, and I'm sure he will win many more to come.
Afreeca 2020 finals - Maru vs Dark
Top 5 Protoss Players
5. ShoWTimE (Protoss)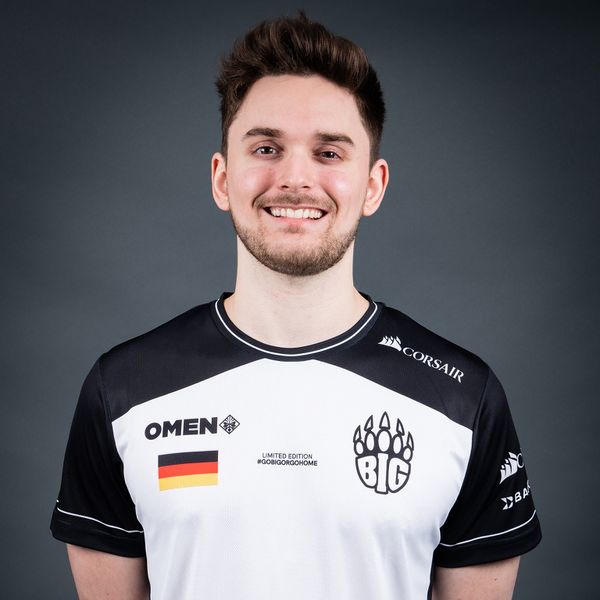 What a sweetheart!
The former WCS champion returns, with his classic macro style supported by a new talent for harassment.  Though SHoWTimE's recent tournament results have been lackluster, his #2 spot on the EPT Circuit and the maturation of his style leave the German Protoss with a lot of potential.
At Katowice earlier this year, ShoWTimE displayed both his strength and weakness; he may succumb to pressure here and there, but somehow, he always has more than his opponent expects.  Even the aggressive talent of HeRoMaRinE couldn't stem the ShoWTimE's flow of Protoss.
Katowice 2020 groups - HeRoMaRinE vs ShoWTimE
4. Dear (Protoss)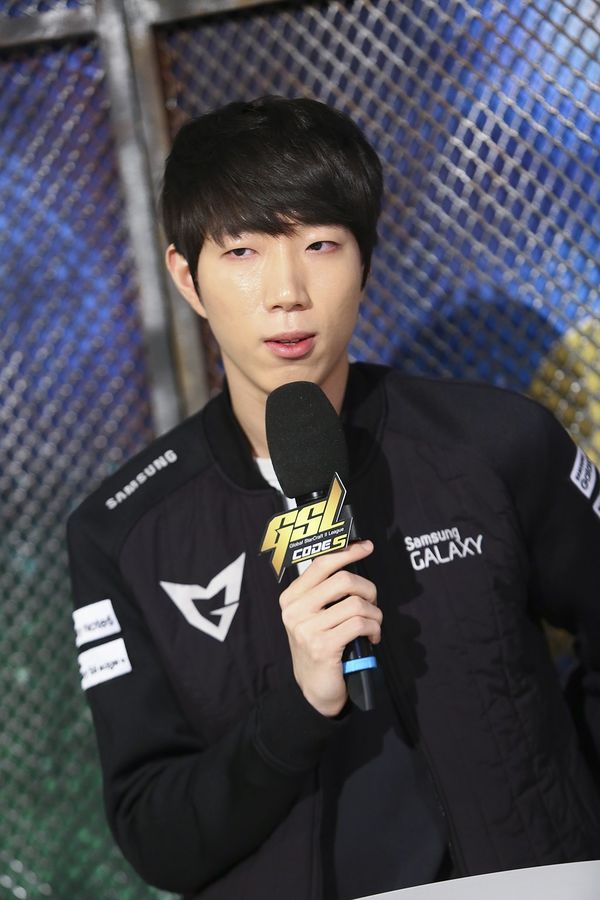 He looks like he could use some sleep.
On the other end of the spectrum, we have players like Dear, who have mastered every dirty trick in the long Protoss book.  Unusual tech choices such as Phoenix rushes and Dark Templar are sometimes thought of as the realm of novices, but Dear elevates those techniques to art.
PartinG is no stranger to the Protoss cheese himself, but Dear outclasses him in control and decision-making in this 2-0 sweep.
Katowice 2020 groups - Dear vs PartinG
3. Trap (Protoss)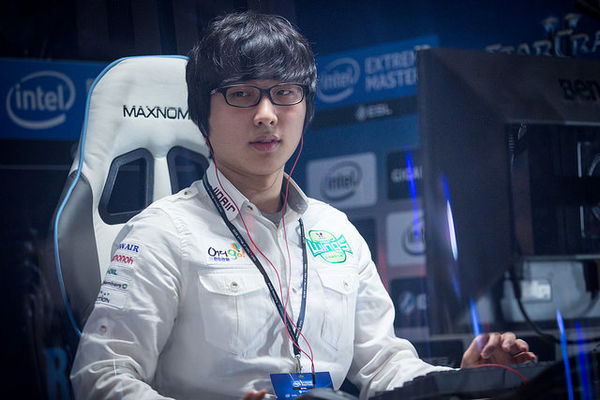 Admiral Ackbar is shaking
Trap is known for his impeccable timing, finding the thinnest windows in which to exploit his enemy.  You might think that if you had ten more seconds to finish another tank, you'd have won that fight --- but that ten seconds is where Trap finds victory.
In this series, Zest finds himself consistently ahead in economy, but Trap strikes in the seconds before that economic advantage sees light.  In the razor-sharp game of Protoss versus Protoss, Trap's stellar intuition secures a win.
GSL 2020 quarterfinals - Trap vs Zest
2. PartinG (Protoss)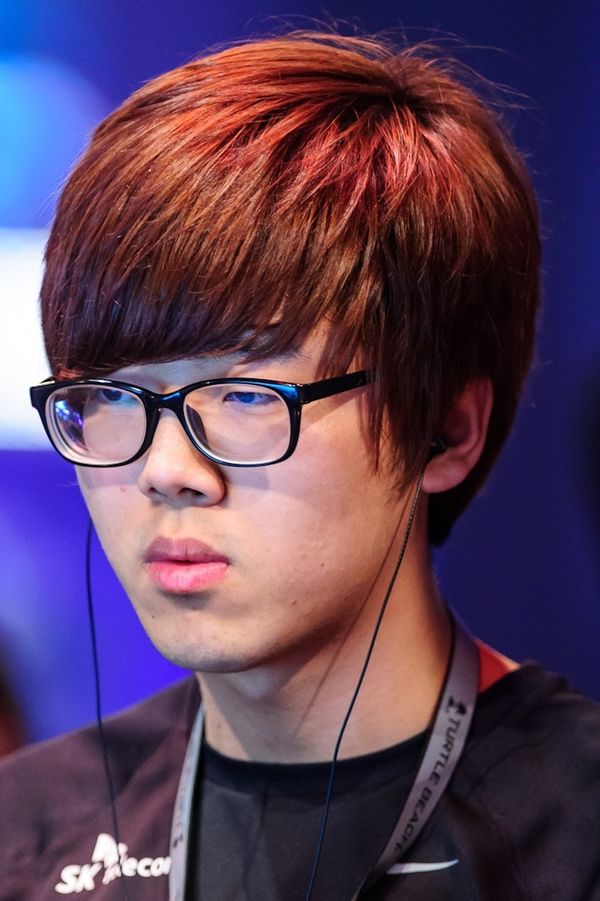 Insert pun about a PartinG shot
Like Dear, PartinG is very familiar with Protoss trickery, but he couples it with a macro game almost reminiscent of Zerg, using massive numbers of low-tech units and his otherworldly micro to grind his opponents down.  A household name in the Heart of the Swarm era, this year, PartinG is back with a vengeance.
Earlier this year, PartinG beat the Terran legend Maru in a 3-2 upset, using an almost identical build every time.  Though the backbone of his play was blink Stalkers, by changing his early commitment level and followup strategy, he outmaneuvered the tournament favorite and moved on to the semifinals.
GSL 2020 quarterfinals - PartinG vs Maru
1. Zest (Protoss)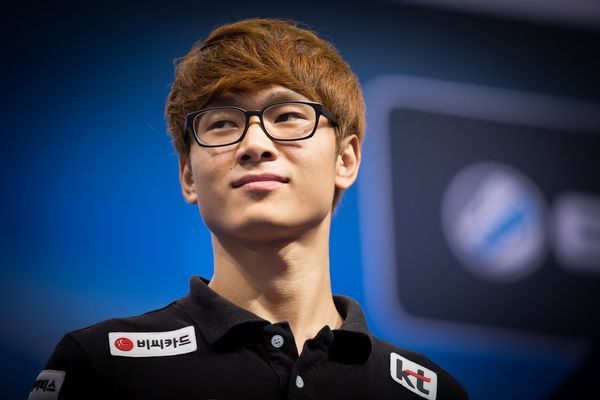 I don't have anything to say.  He's just handsome.
Our top Protoss is going to be Zest, whose flexibility and stability have been a struggle to beat.  Many Protosses have strong micro and tactics, but the hardest player to face is one who can stare down wave after wave of aggression and come out ahead, and Zest is an expert in that style.  Like Flash, Zest has made his name with calm, structured play, alongside pinpoint aggression to topple an opponent right when they're weak.
Zest found a win against Serral at Katowice this year, who is considered the best player in all of Starcraft 2 right now.  Serral pulled a variety of aggressive styles against Zest, but they didn't quite find purchase against the Protoss, and Zest advanced to the finals.
Top 5 Zerg Players
5. Solar (Zerg)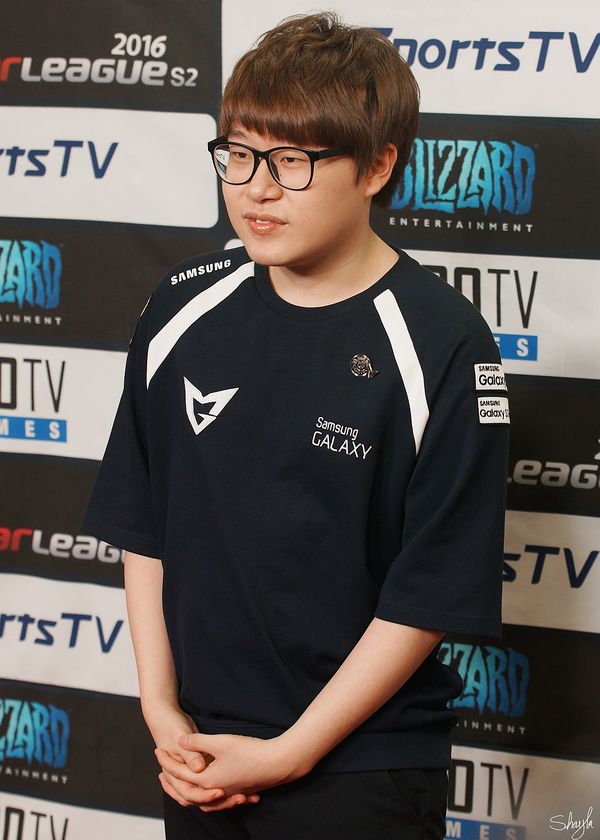 I have a pair of glasses like those
Solar's style is solid and mature, weathering pressure early on to overwhelm you in the late game.  He's been at the forefront of many developments in the modern Zerg metagame, and we can't wait to see where he takes us next.
In this series, Solar takes Cure into the late game again and again, living off of careful judgment before delivering one meditated strike to end the game.
GSL 2020 quarterfinals - Cure vs Solar
4. Reynor (Zerg)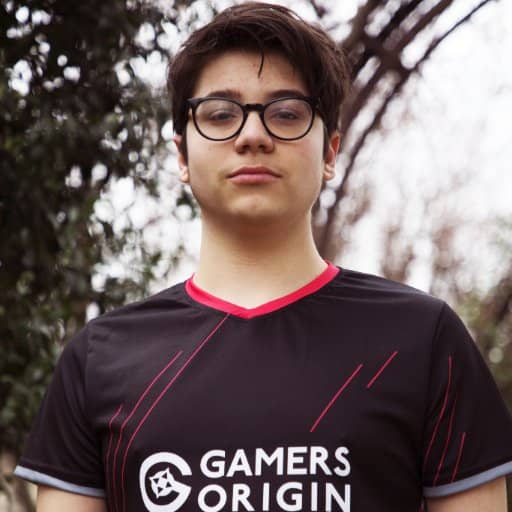 Not to be confused with Raynor, the guy from the campaign.
This Italian Zerg has shown tremendous promise, making it to the finals in last year's WCS.  While he focuses on standard play, Reynor also finds opportunities to show off his excellent Mutalisk control, either off of clever build selection or smart transitions.  Playing against him is a struggle between taking the well-worn path and predicting when he'll take the game off the rails.
Reynor took a series off of Serral last year to secure a spot in the finals.  As Serral has dominated the scene for over a year now, any player that can even take a map off of him deserves credit --- for Reynor to beat him in the semifinals is an almost unthinkable feat.
WCS 2019 semifinals - Serral vs Reynor
3. Rogue (Zerg)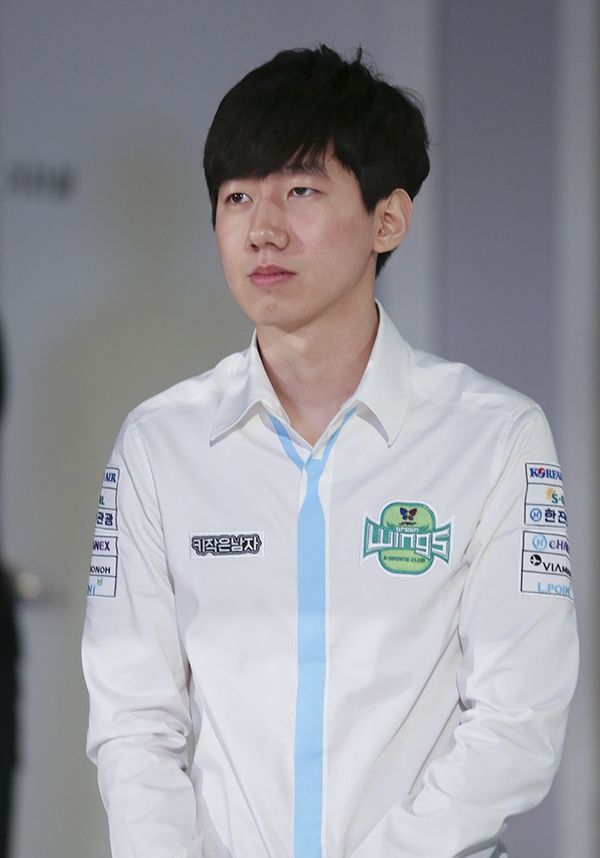 Honestly, he scares me a little.
The successor to the infamous Zerg Life, Rogue's style features perfectly timed aggression, finding value where theoretically he just shouldn't be able to.  Rogue closed out Katowice earlier this year, and in a metagame where most Zergs have to stay defensive, his aggression will be tough for his peers to withstand.
Rogue's finals against Zest showcase his potent but carefully judged aggression.  Zest is no stranger to aggressive play himself, but Rogue always snuck in a little more value and a little more stability, ultimately snatching the trophy from the great Protoss player.
Katowice 2020 finals - Zest vs Rogue
2. Dark (Zerg)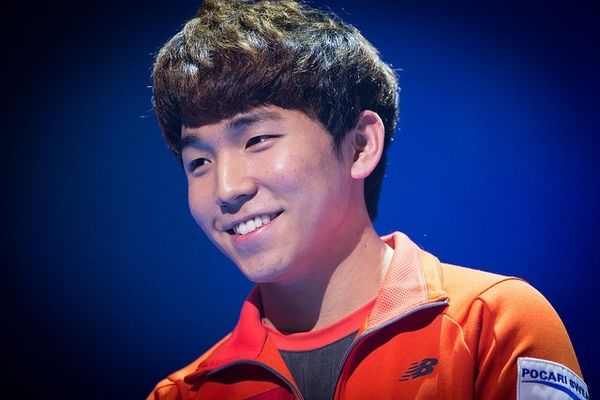 They say he keeps a pet Ultralisk in his backyard.
Dark has to be the strongest Korean Zerg today, with impeccable late game play and the cool-headed control to get there every time.  His signature unit is the Ultralisk, but Dark can play with any tool in the Zerg arsenal, making him one of the top favorites for this year's season.
Dark secured a full WCS trophy last year, overcoming Reynor in a 4-1 series.  Mutalisks, Swarm Hosts, and Nydus Worms all made appearances in this wonderful dance around the sharpest matchup in the game.
WCS 2019 finals - Reynor vs Dark
1. Serral (Zerg)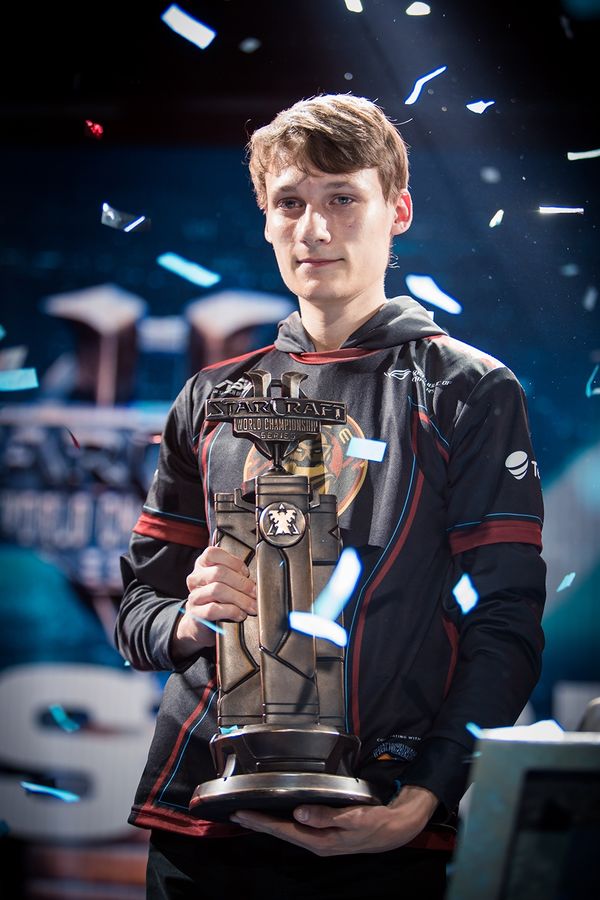 If I didn't know how powerful he was, I'd say he looks pretty friendly.
And finally, we come to Serral, the greatest player in the world right now, and one of the greatest Starcraft players of all time.  Few players have enjoyed dominance on the level that Serral has over the past two years, winning premier tournament after premier tournament.  This year's rising talent has given him trouble recently, but the 2020--2021 season may be Serral's time to reassert his dominance, and secure his legacy as not just one of, but truly the greatest of all time.
Serral has no shortage of amazing series to watch, but his recent victory over INnoVation at Katowice was particularly enjoyable.  He has temporarily retired the macro style that made him famous, experimenting with earlier and stronger aggression in order to expand his toolbox --- and if he masters this new style, he will be an impossible force to contend.
Katowice 2020 quarters - INnoVation vs Serral
Also be sure to read:
Image Gallery