NBA 2k19 Best Builds (Top 10 Most Overpowered NBA 2k19 Builds)
Updated: 06 Aug 2019 2:24 am
Destroy the competition with the best builds.
What Are The Best Builds in NBA 2k19?
If you play NBA 2K then you know there are set builds that stand out on the court. I don't mean the LeBron James and Giannis archetypes, though those are available, but some  well put together ones that are made for particular positions or purposes such as a dominant center or lights out three-point shooter.
Well, let's look at the NBA 2k19 Best Builds based on position and as we help to make your create-a-player more than a draft bust.
This list will contain best height, weight, wingspan, archetype and stats. Remember, no matter what your archetype is, if your player is undersized, underweight, or short armed, it will affect how good the player could be in that position. One caveat is that you may see MAX set for wingspans. This will hinder some of the shooting potential but as we NBA 2K players know, sometimes it's more about the shooting stroke than the shot itself.
10. Glass Cleaner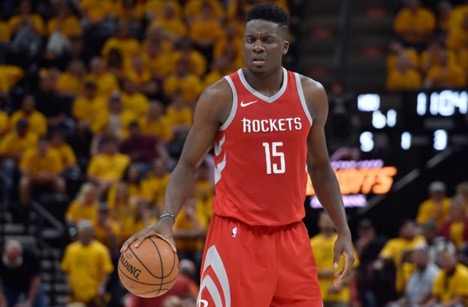 For any NBA fan the name gives it away. No team can win when they are giving away rebounds like free samples at Cold Stone so having a big that is as  hungry as ahippo in the post is a sure way to guarantee second chance baskets and limit the opposing teams' opportunities.
 Best Stats-
Archetype: Rebounding & Defending (Primary is Rebounding/ Secondary is Rebounding)
Weight: 250lbs to 290lbs is a safe window to move in when it comes to the size of your center. You need him to be mobile and fluid enough to get up and down the court while being too big to bully out of the post by opposing centers.
Height: 6'11 to 7ft is as far as you want to go here simply because you need him to be tall enough to be an opposing center not to shake hands with God. This height means he will be quicker to the ball.
Wingspan: MAX. Wingspan plays a major role in the kind of reach the player will have and placing it to the max means that your center will be grabbing rebounds out of the sky with just a hop off the floor. His shot will be affected negatively but it will not make a difference.
Stats:
Layups 6-8
Dunks 8-11
Mid-Range 3-5
3PT 2-4
Ball Handling 3-4
Passing 6-8
Post Offense 4-6
Rebounding 18-23
Steals 6-10
Blocks 8-12
Vertical 15-21
Lateral Quickness 10-13
Speed 10-14
Acceleration 8-12
Strength 15-19
Stamina 16-22
As you can see, I haven't maxed out too many stats, I am not a fan of the NBA demi-gods, but there are a few key ones that will make you pull your hair out if they weren't given consideration
What Makes the Build Great?
Your board dominating center can maintain that energy longer throughout the game with the right stamina setting.
You are sure to get more than one second chance look at the basket.
It lets you feel competitive in today's NBA where centers are giant gazelles while keeping some realism to the game.
9. Sharp shooting- Stretch Four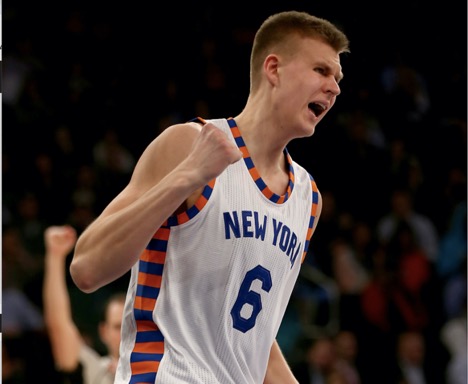 Did you think this would be a piece with a bunch of catchy names for the positions? Sometimes keeping it simple is just what is needed, especially on the court. The NBA is flooded with stretch fours, every team wants that big that can give you some post play but can also hit the three with enough consistency to make defenders cry for their mommies. These versatile in and out power forwards have been around for some time but there have been unicorns that have begun to change how we see the position (i.e. Kevin Durant and Kristaps Porzingis). With those two in mind I have the perfect offensive nightmare to keep the competition awake at night.
Best Stats-
Archetype: 3 Point Shooting & Shot Creating
Weight: 230lbs to 250lbs is the ideal window to work in when building this player. Remember this is the PF position so he needs to be a heavy enough player to play against other big men but light enough to maintain some agility advantage over his defender. This will make his shot creating more effective as he can do a James Harden with the shoulder bumps.
Height: 6'9 to 6'11 makes perfect sense for this combination because it gives the player just enough height to maneuver quick step plays as he catches his man off guard due to his unassuming agility. Being at the minimum height may seem like and undersize at the PF position but adds to his quickness over others and if you do the max height here you create a poor man's Kevin Durant someone like a possible Bol Bol.
Wingspan: MAX. Get used to seeing the word MAX in capitals throughout this list. 2K has its max wingspans for every position so why not use it? A longer player means less chances of shots being blocked.
Stats:
Layups 11-14
Dunks 4-8
Mid-Range 22-25
3PT 21-23
Ball Handling 11-16
Passing 9-14
Post Offense 10-15
Rebounding 7-10
Steals 8-12
Blocks 5-8
Vertical 10-15
Lateral Quickness 12-17
Speed 11-15
Acceleration 12-17
Strength 9-14
Stamina 22-25
What Makes the Build Great?
Stretched Defenses will be scrambling to cover you while your teammates will often be open.
Greater level of efficiency.
A quality option on offense and still the height to challenge shots defensively.
8. Slashing Small Forward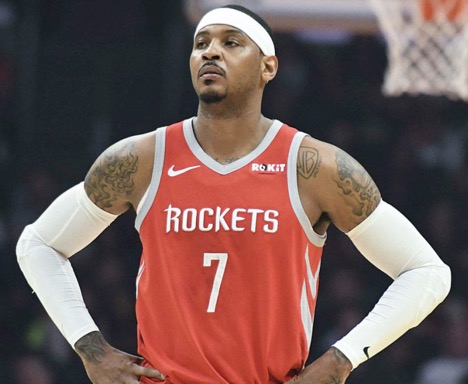 This is a no brainer on this team where you have a big that cleans up the boards and then a PF that can pull defenses out of the post. With all that new found space inside you need a player that can drive into the post and deliver some points. A SF that can drive and finish while being able to defend positions 1-4 is something every NBA team has. I mean, if you don't believe me look at the newly crowned Toronto Raptors.
Best Stats-
Archetype: Driving & Finishing/ Defending
Weight: 235lbs to 250lbs is a great size for this position since we are going to be defending as well as receiving tons of contacting going in.
Height: 6'8" to 6'10" is a perfect height to be able to still handle the ball without turnovers and shoot over your defender
Wingspan: MAX. I am always going to say do the max which will always be fashioned to fit the position. Deciding to not go max is not a negative though.
Stats:
Layups 20-22
Dunks 20-23
Mid-Range 7-12
3PT 5-9
Ball Handling 12-17
Passing 9-13
Post Offense 7-10
Rebounding 10-14
Steals 16-20
Blocks 15-18
Vertical 23-25
Lateral Quickness 17-21
Speed 22-25
Acceleration 22-25
Strength 13-19
Stamina 22-25
What Makes the Build Great?
A player that can defend multiple positions is always welcomed.
The combination of defense and shot creating means a strong chance for fast break runs.
Another player that can get their own shot on the court will keep the A.I. guessing who is going to heat up.
7.  Shot Creating Shooting Guard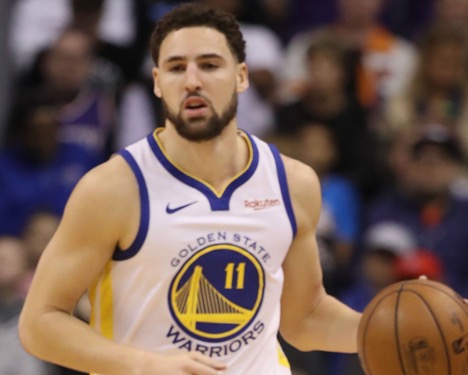 There will never be a time that having a 2 Guard that can create his own shot is not welcomed, even better if he can dish the ball as a secondary option for playmaker. This easily sets the defense into some needed switching to contain the possible explosion of offense from either or both guard positions.
Best Stats-
Archetype: Shot Creating/ Passing & Ball Handling
Weight: 215lbs to 225lbs this is where you should stop in the weight area. If your SG is too slow, he will be basically a dead weight on the court as your SF and PG will need to over compensate for the defensive liability. Some of the most dynamic offensive players have come from that position.
Height: 6'5" to 6'7" is all you will need to be an impact player. You don't need to be a giant at the SG spot. I mean, we had one years ago in Paul George who was moved to SF eventually. In this build I see a mix of Klay Thompson and Andre Livingston who both play some playmaking roles and excel at distributing the ball. Obviously, Klay brings that scoring ability that we talked about being seen at this position and since we have seen his 6'7" frame at work we know what someone of that height and weight can do.
Wingspan: MAX. Again, it just makes sense and doesn't hurt to put it at the max, but if you wanted to be under the max it wouldn't make much of a difference.
Stats:
Layups 16-20
Dunks 11-15
Mid-Range 21-23
3PT 15-19
Ball Handling 19-22
Passing 14-18
Post Offense 13-18
Rebounding 9-11
Steals 9-13
Blocks 9-13
Vertical 13-17
Lateral Quickness 15-18
Speed 18-22
Acceleration 19-24
Strength 11-15
Stamina 22-25
What Makes the Build Great?
You can never have too many capable ball handlers. Think Klay Thompson when you think of this build. He can put it on the court and get his teammates involved in the offense.
Playing hot potato between your PG and SG is a dangerous game for the defense and they will hate you for it.
It is a watered-down Klay Thompson that can still give you 20pts, need I say more?
6. Assist Magician Point Guard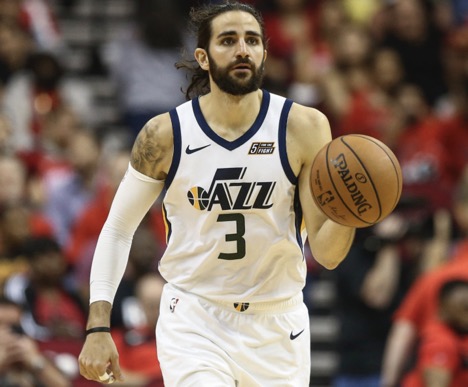 There is always going to be a great scorer or a player that can put the ball in the hole and give you some points on the board but a great passer or someone with a high basketball IQ is not something that comes along with regularity in the league. We have a solid team of created players that can grab boards, put points up in a hurry, and play some tight defense, but with all of that talent and skill there is a missing piece, a Point that can distribute so this build is for the perfect game maestro.
Best Stats-
Archetype: Passing & Ball Handling/ 3PT Shooting
Weight: 180lbs to 200lbs Is all you need to be the PG of a dynamic team. Some of the best points are in this weight range, need I say more?
Height: 6'3" to 6'5" fits perfectly in today's NBA and is the average desired height range of your point guard. This gives the player just enough center of gravity to be a burst of speed and agility while keeping them at a height good enough to shoot over opposing points.
Wingspan: MAX. How many times must I preach that the MAX is always a good idea? Again, going lower here is not a bad move if that is something you rather do.
Stats:
Layups 13-17
Dunks 4-8
Mid-Range 15-20
3PT 17-20
Ball Handling 20-23
Passing 20-23
Post Offense 8-11
Rebounding 9-11
Steals 10-14
Blocks 6-11
Vertical 9-14
Lateral Quickness 13-17
Speed 19-22
Acceleration 19-23
Strength 9-13
Stamina 22-25
What Makes the Build Great?
Think Kyrie Irving with a stronger penchant for passing. This is a no brainer combination of ability to see the floor like a 6th sense and a sharp shooting 3-point stroke.
Points should draw defenses out and this one does that with a high accuracy of offensive threat.
Passing always makes the game fun even more so if the passer is flashy.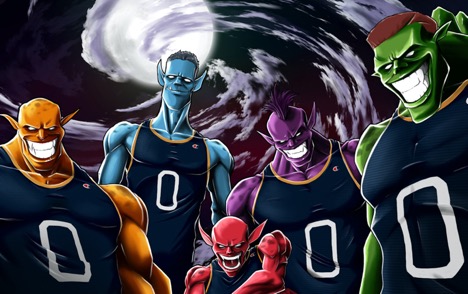 Ok, I have given you the best starting five create-a-player builds to play a competitive season but what if you don't want to have a competitive season? What if you want to relive Space Jam and have a Mon-Stars team? Don't worry, I have something for you too! Sometimes it isn't about having a competitive season but about having a monster game playing online against other amped up players so with that in mind, let's look at five god like builds that can give you a major advantage. We'll still do height, weight, wingspan and archetype, as I'll tweak some here and there but don't expect too much change since you want a Giannis cheat code. Be warned, some of these position nicknames may be ridiculous.
5.  Deep 3/ Shot Creating Center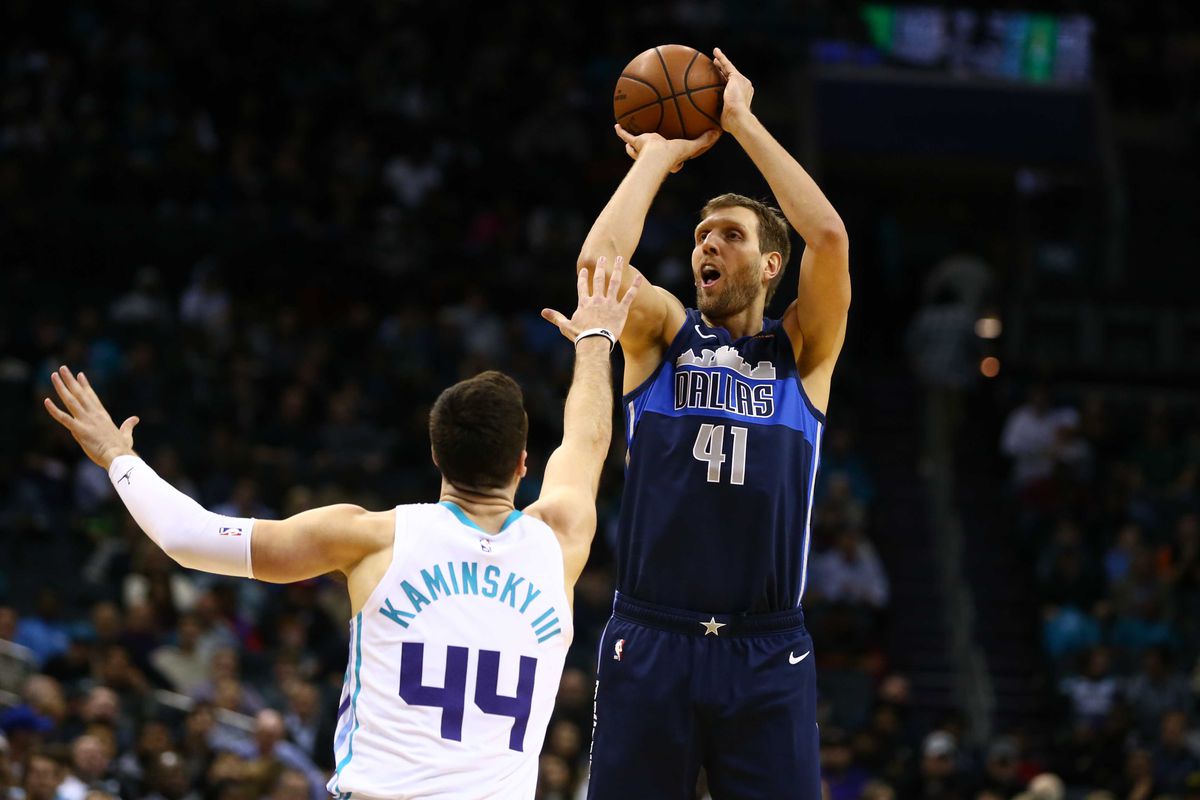 Ok, I gave you the center that was a rebound gobbler and that clearly was not good enough for the fans so now I give you something more box office bursting worthy, a center with the range of Steph Curry and the shot creating of Giannis. This is not the Giannis build, but it is close to near unstoppable.
Best Stats-
Archetype: 3 Point shooting & Shot Creating
Weight: 225lbs to 250lbs. Stop! Don't you dare push that weight meter another pound. This is the ideal size for the kind of big man that will terrorize defenses with his range accuracy and his ability to put the rock on the court as he finds a way to throw his defender off. Remember, the opponent is likely some overcharged big as well so this will be a match of basketball IQ, one that you can win when you outsmart him and shoot the deep unexpected three.
Height: 6'11" to 7'3". Let's be real here folks, if you want a monster center then he can't be under 6'11". His height and skill set will make him an instant asset to the team since now big men have to come out to defend him and can't deferred the responsibility to smaller defenders who will be shot over as if they were trainers.
Wingspan: 80inches.
Stats:
Layups 11-14
Dunks 4-8
Mid-Range 22-25
3PT 21-23
Ball Handling 11-16
Passing 9-14
Post Offense 10-15
Rebounding 7-10
Steals 8-12
Blocks 5-8
Vertical 10-15
Lateral Quickness 12-17
Speed 11-15
Acceleration 12-17
Strength 9-14
Stamina 22-25
What Makes the Build Great?
A 7-footer plus who drains threes.
A 7-footer plus who can create his shot from anywhere on the floor.
Seriously?
4. Nightmare Stretch Power Forward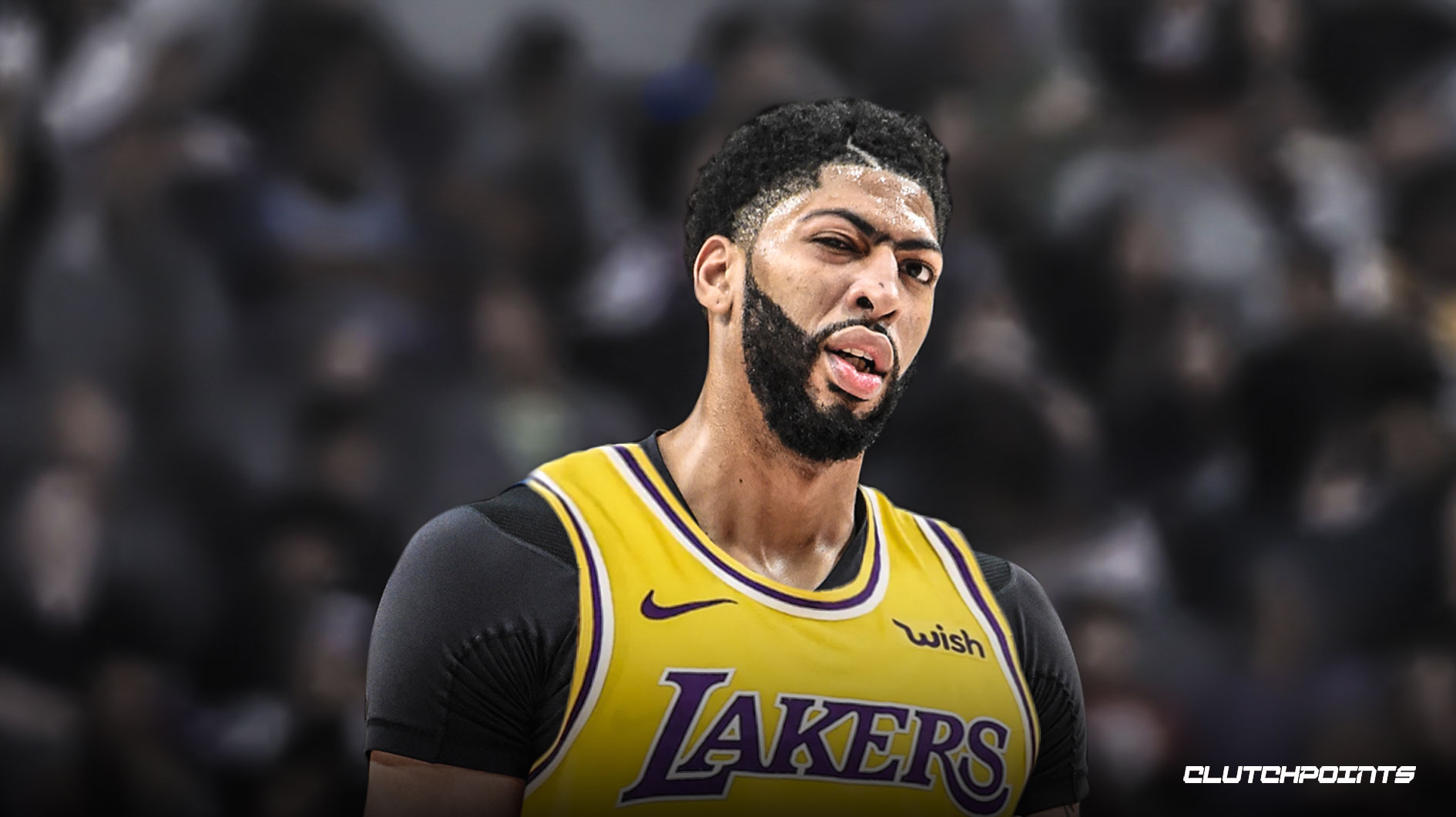 Come on, did you think there wouldn't be some three-point shooting at this position? If you have played online then you know that you can never, ever, ever, have too much three-point shooting. Expect to see three-point shooting as a theme throughout this list. The more deep shooters you have the better the chance that the opposing team will be scrambling on switches. The added driving & finishing here makes this PF even more dangerous as he can attack from multiple places on the floor and can bully himself inside. Think a more efficient outside shooting version of LBJ.
Best Stats-
Archetype: 3PT Shooting/ Driving & Finishing
Weight: 230lbs to 250lbs. We don't need him to be massive as he will likely have opposers off balance with his deep threat and ability to put it on the deck. Reading the defender will be a small factor as it really will be a bull in a china shop moment watching your player steamroll to the basket.
Height: 6'10" to 7ft. If you are looking for that monster Forward, you likely will go with the 7ft option. Who can resist the chance to pair two 7 footers who can stretch the floor and be their own shot getters? Defense will be at a loss since most players online focus on scoring and not on defense, you should have a shoot around at their expense.
Wingspan: 78inches.
Stats:
Layups 14-17
Dunks 10-12
Mid-Range 18-22
3PT 19-21
Ball Handling 10-16
Passing 9-14
Post Offense 8-12
Rebounding 7-11
Steals 9-13
Blocks 5-9
Vertical 14-18
Lateral Quickness 12-17
Speed 14-17
Acceleration 14-18
Strength 9-14
Stamina 22-25
What Makes the Build Great?
Think Kevin Durant sans the Kevin Durant DNA. Any player of this height that can do these things is a scary player on the floor.
Though we made the player one focused on scoring, the length of this player is still a serious disrupter on defense.
It has to be fun having two tall as hell players that can shoot the lights out. Call them the Splash Titans.
3. Paint Driving Small Forward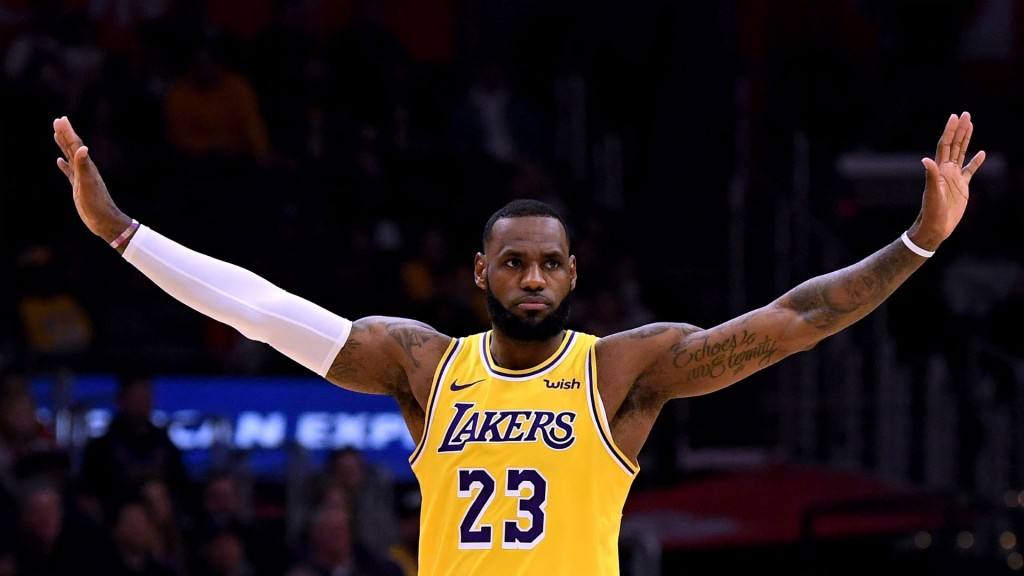 We have enough players who focus on deep shooting first so the defenses will be stretched out to the perimeter and beyond. Having a player at this position who can drive it in with accuracy and also put the ball in the basket from outside is one player highly needed to keep defenses honest.
Best Stats-
Archetype: Driving & Finishing/ 3PT Finishing
Weight: 220lbs to 240lbs is it. No more and no less for the SF. He needs to be strong enough to take the contact that he will likely receive as he drives in. As well as pull a James Harden and drain the three when his man plays physical to throw it off.
Height: 6'8" to 6'10". That is the perfect fit and combination. The height is what will keep the respect of defenders and is the max height. A 6'10" driver and shooter is a nightmare for anyone trying to defend you, it is what the 76ers hoped Ben Simmons could turn into.
Wingspan: 78inches.
Stats:
Layups 20-22
Dunks 18-20
Mid-Range 12-17
3PT 12-15
Ball Handling 13-18
Passing 9-13
Post Offense 7-11
Rebounding 9-12
Steals 11-16
Blocks 9-12
Vertical 20-23
Lateral Quickness 13-18
Speed 19-22
Acceleration 19-23
Strength 11-15
Stamina 22-25
What Makes the Build Great?
Sometimes people overlook the standard and that is where this build will take advantage. It is one of the highest efficiency percentages.
A big that can drive is going to surely rack up points in the post.
A quick way to tire out the defender who has to keep you in front.
2.     Defending Playmaker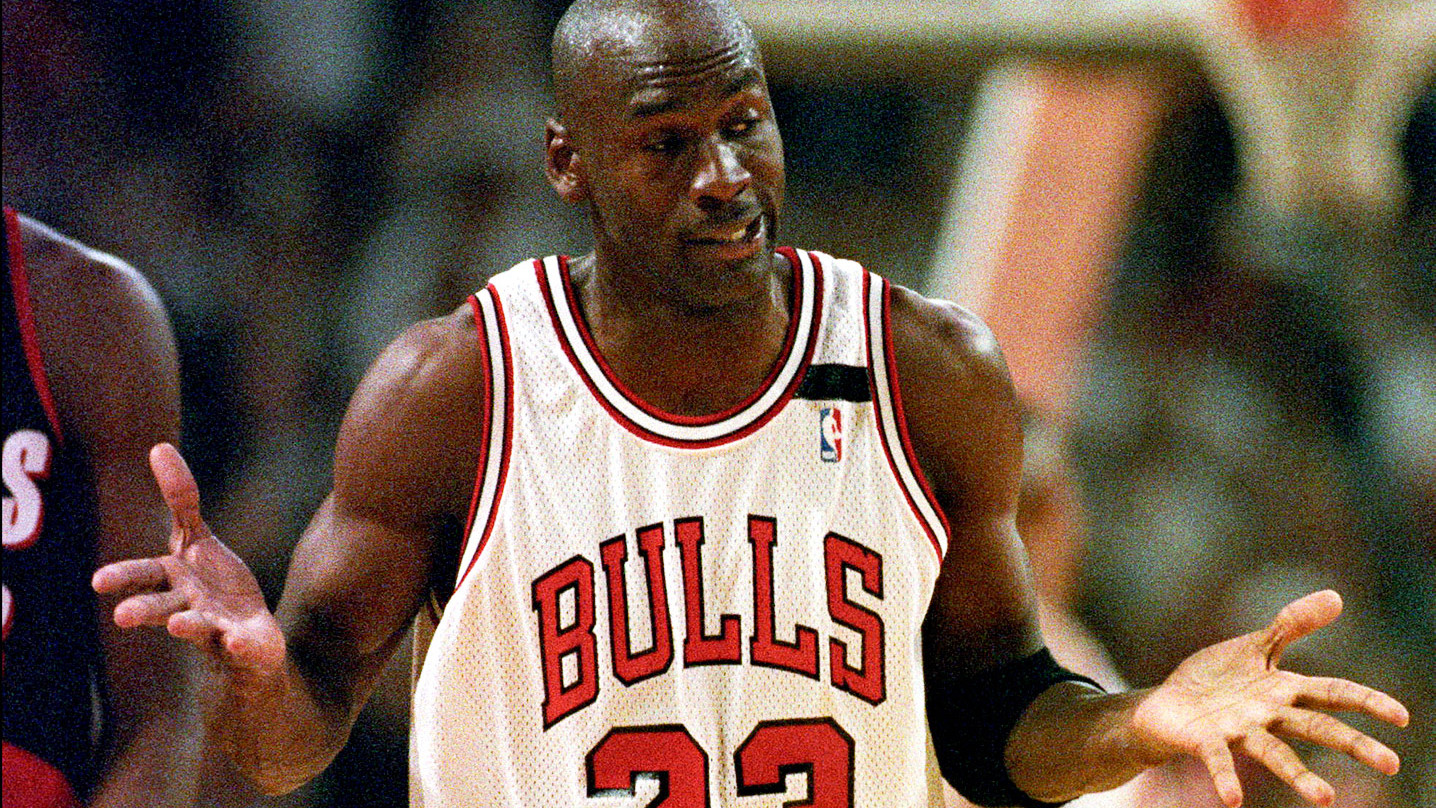 This is the two-guard position, but defense is still an important part of any win. We already have three scoring, deep shooting, and shot creating player who are all giants on the floor but having a defender fast enough to stick to 1, 2,3,4, & possibly 5 positions shifts a lot to your advantage. Yes, the name of the game is getting buckets but the one who can disrupt the other from doing that efficiently will have a better chance of winning. The efficiency levels of these monsters is pretty high so you can trust that you will rack up points and now with your SF you can defend and get inside with some ease.
Best Stats-
Archetype: Passing & Ball Handling/ Defending
Weight: 210lbs to 225lbs. I like this range because remember we are defending at this position and looking to dish the ball which means we need to be quick and be able to keep our man from driving past us no matter how quick he is. I rather be bullied into the post opening up a chance to steal than need to chase down.
Height: 6'8". This is the max height and makes sense since we are aiming to be able to defend every position possible and see the court with great vision. The height will give us that ability while being able to effectively cause some complications for the opposing teams offense.
Wingspan: MAX.
Stats:
Layups 13-17
Dunks 6-11
Mid-Range 11-16
3PT 12-16
Ball Handling 19-22
Passing 19-22
Post Offense 7-10
Rebounding 10-13
Steals 15-18
Blocks 13-17
Vertical 14-18
Lateral Quickness 17-21
Speed 22-25
Acceleration 22-25
Strength 12-17
Stamina 22-25
What Makes the Build Great?
A lengthy shooting guard that defend multiple positions will be a complication on the floor as offenses try to shoot over him or get around him.
An anomaly for online play as most focus on offense. Defense is overlooked and this player will remind us of how important defense is.
1.  Kyrie Shadow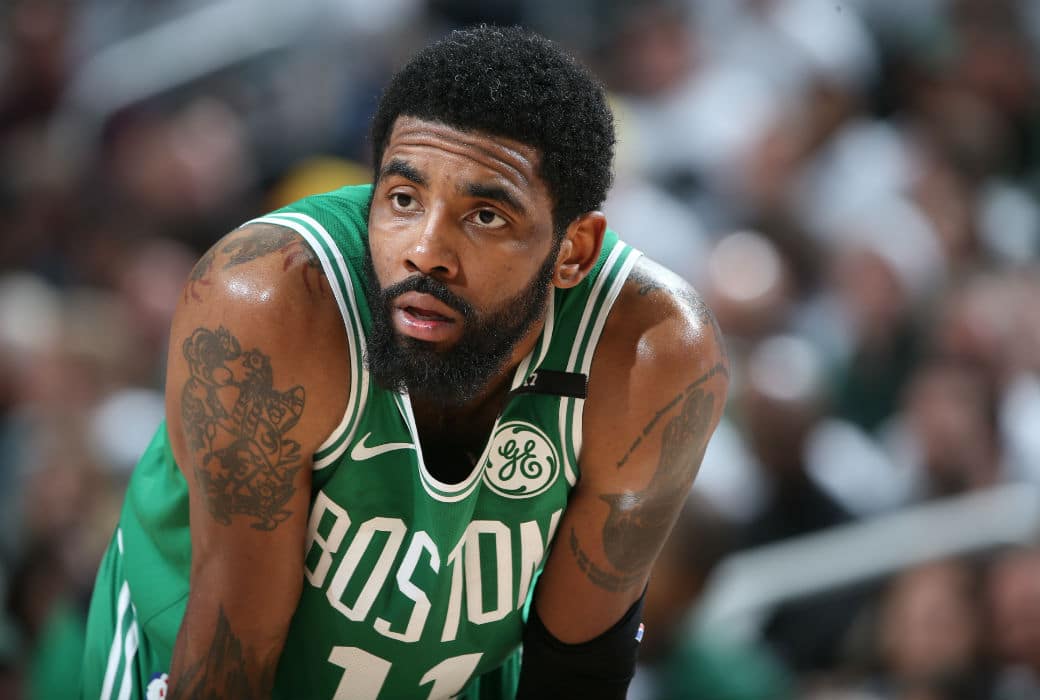 If you know anything then you know that NBA 2K will never let you make a complete copy of some of their most dominant players, but the right combination of skills can come pretty close to that. With the team we have now we are already close to a dynastic online squad as we have big snipers and a switch army knife defender who can facilitate, now for the missing piece, a scoring demon at the one. How dangerous the point guard is often a huge part of how much havoc is caused on the floor for defenses and opens up an abundance of opportunities for the offense.
Best Stats-
Archetype: Shot Creating & 3PT Shooting
Weight: 180lbs to 200lbs. I'm giving a wider gap to play with when it comes to the weight since we are really focusing more on. The players height here. Weight does play into body strength so we don't want him to be too weak when defending but not too slow wither since he will be creating his shots with his height and speed.
Height: 6'6". There is no other height unless you wanted to create a point forward which is going into mega monster territory but also leaves the player open to steals since the center of gravity is higher. Lower center of gravity means a better control of the ball. This PG max height gives us enough to be a problem against other points and likely to be more effective once we are closer to the basket.
Wingspan: 78inches.
Stats:
Layups 11-14
Dunks 4-8
Mid-Range 22-25
3PT 21-23
Ball Handling 11-16
Passing 9-14
Post Offense 10-15
Rebounding 7-10
Steals 8-12
Blocks 5-8
Vertical 10-15
Lateral Quickness 12-17
Speed 11-15
Acceleration 12-17
Strength 9-14
Stamina 22-25
What Makes the Build Great?
A crafty and fun build to play with. I'm more of a bruiser player but if you are slick with the sticks then this build will have you doing magic tricks with the ball.
No matter who else is on your team you will never be a liability since this build has superior ball control and can play off the ball to be a threat from deep.
Playing as Kyrie is already fun, imagine if you could copy and make your own version?!
You May Also Be Interested In: