Top 10 Best Minecraft Multiplayer Maps
Updated: 09 Sep 2019 12:17 pm
What's better than facing your next extraordinary adventures together with friends?
If you're looking to explore countless of highly immersive worlds and creations of which fellow Minecraft players have devoted all their time, blood, sweat and tears in making, then the realms of Minecraft maps are for you.
And if you want some of your buddies to tag along and venture off to these strange new worlds with you, then look no further because below are some of the very Best Multiplayer Maps that Minecraft has to offer!  
10. Elytra Fall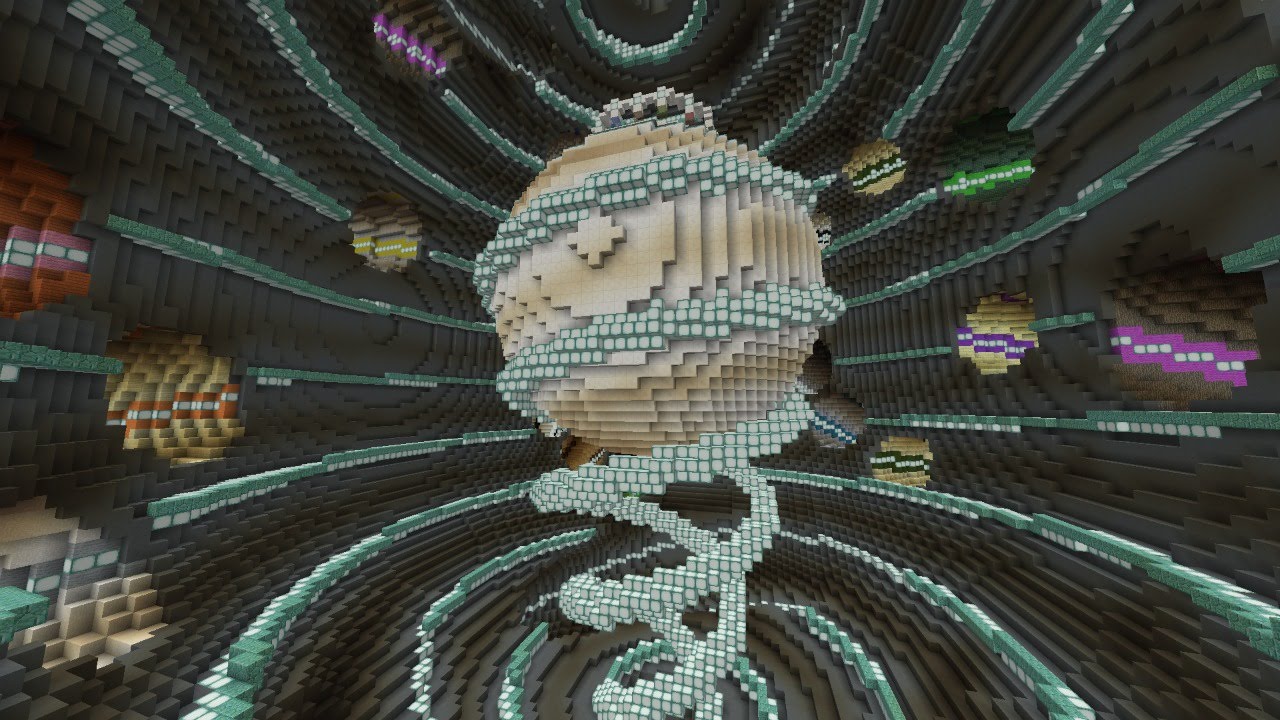 Put your aerobatic skills to the test in this CTM Multiplayer Map!
Suited for both single and multiplayer, Elytra Fall, is a combination of both CTM or Complete the Monument and elytra flying map wherein the player must find and collect wool blocks to build and complete the monument.  
What is Awesome About Elytra Fall:
Challenge your friends in this multiplayer map and try to beat their time in Completing the Monument

Learn to fly with the Elytra, a pair of wings you attach to your chestplate that allows you to glide from high places

Collect wools from chests and finish the monument as fast as you can!  
Map Details:
This map consists of a central hub area and 16 tunnels.

Each tunnel takes approximately 1.7 minutes to finish with a wool room at the end

The wool you will need to collect is found in the chest hanging from the ceiling that you'll have to grab while mid-flight, so timing is key.  
Map download: http://www.minecraftmaps.com/ctm-maps/elytra-fall/download  
9. How2Parkour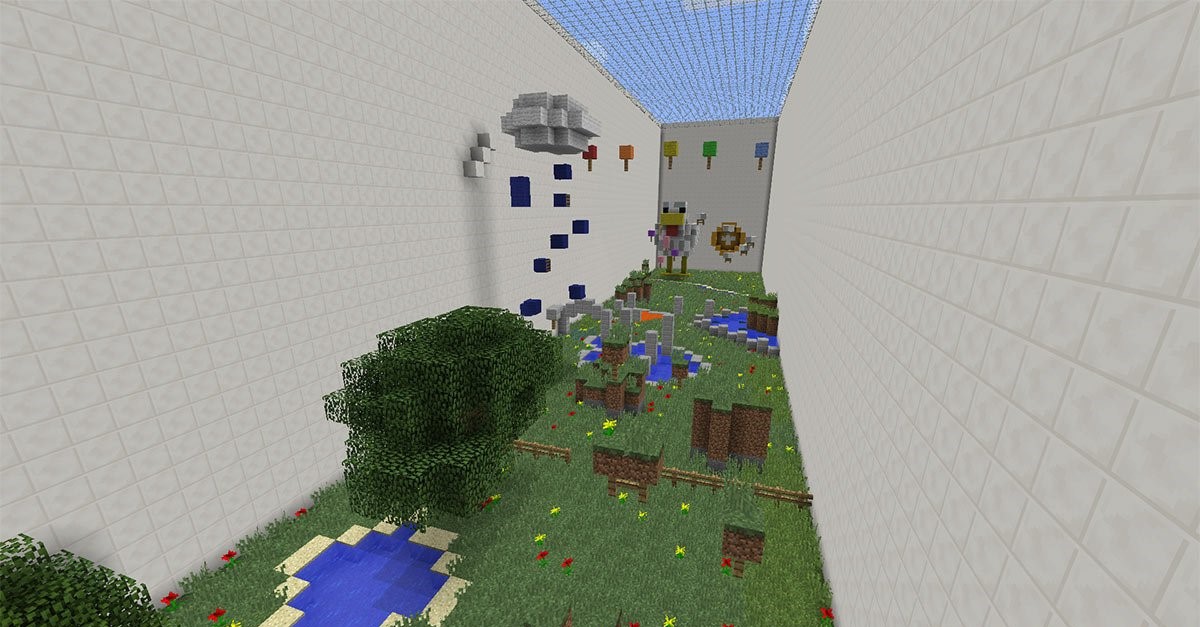 Brush up on your parkour skills, this map will teach you how to do parkour in Minecraft like a pro!
For all Minecraft players, new or experienced in parkour, this map provides a fun playground to teach new and advanced techniques on how to do parkour in Minecraft. This map ensures all players will have plenty of guidance and experienced ones can take on new challenges.  
What is Awesome About How2Parkour:
The map features 25 exciting levels of various difficulty so there is something for everyone to try out.

There is an awesome shop where you can get upgrades and unlock amazing rewards while you play like bonus levels, clothes and even trails.

Face demanding obstacles from jumping from block to ladders, navigating mazes, using slimeblocks and much more!  
Map Details:
When in multiplayer mode, make sure to turn on the command blocks.

How2Parkour is a very well-made map that uses 1.8 features as well as Redstone and command blocks.  
Map Download: http://www.minecraftmaps.com/parkour-maps/how2parkour/download  
8. Super Craft Bros: Brawl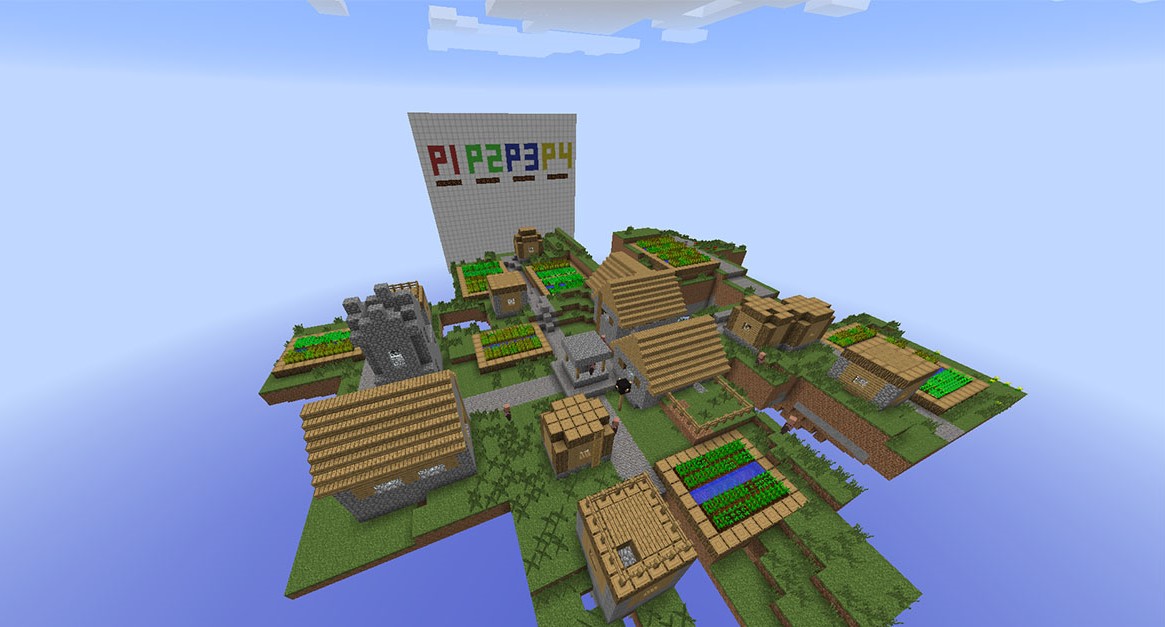 Fight friends or strangers in various arenas and emerge as the only one victorious!
Obviously inspired by the massively popular series from Nintendo, Super Smash Bros, this PvP custom map features players, spectators and 8 characters to choose from. Each player will have 5 lives and when you reach 0, you will be out for the game and the last man standing wins.  
What is Awesome About Super Craft Bros: Brawl:
Only intended for multiplayer mode, this map supports 2-4 players and will not work when in single-player mode.

Each player must choose a character and colour and the player who didn't get to choose will spectate. The losing player will also spectate and the game ends when only one player is standing.

There are a total of 6 arenas with different exciting themes such as lava pits.  
Map Details:
The whole map is powered extensively by Redstone and command blocks that make for extreme and difficult obstacles.

Every arena will be different and contain hazards for the players that can also be used to their advantage.

Some rules of the map include NOT breaking or placing blocks, NOT killing other players before the game starts, NOT leaving the map area and more.  
Map Download: http://sethbling.com/media/4347/supercraftbros.zip  
7. Spheres Survival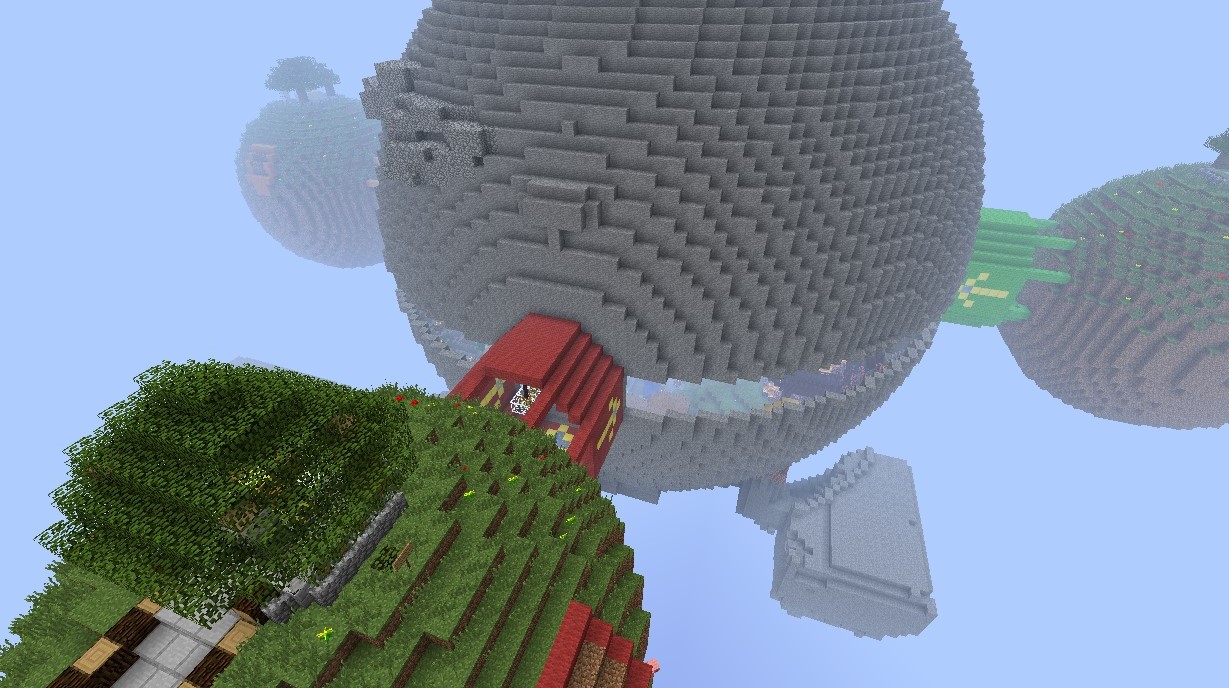 Don't look too confident, these simple-looking enormous spheres have exciting surprises in store for you inside!
One of the most popular survival PvP maps designed to test players' survival instincts to either kill or be killed. Go toe to toe with your friends and battle it out all while completing survival challenges on your own.  
What is Awesome About Spheres Survival:
Each player will start on a small sphere travelling from one to the other surviving many surprises and hard obstacles like caves, amazing parkour courses and more along the away while maybe being chased down by a friend.

Complete many fun challenges to get achievements.

Craft and build everything from scratch using the least possible resources.  
Map Details:
In this map there are only two rules, do not make a bridge to the main map, outside the void and never play on Peaceful.

A fairly difficult map and when you die, you might lose everything! But there is much more loot hidden in the map, waiting to be discovered.  
Map Download: http://www.minecraftmaps.com/pvp-maps/spheres-survival-pvp/download  
6. Soulbound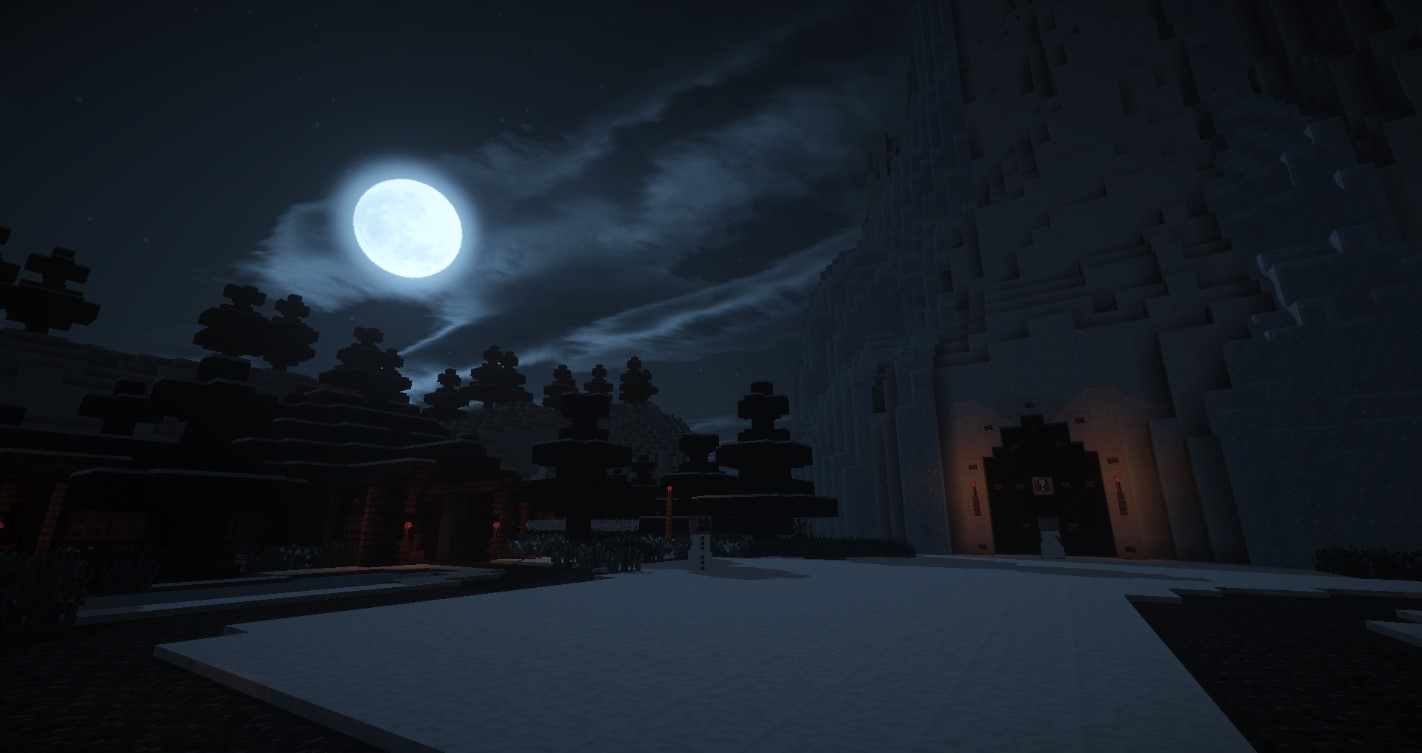 Bring your best mate and face endless puzzles and adventures together in this Co-op Map!
In this Co-op Adventure/Puzzle Map, you will not be able to solve puzzles and challenges without the help of a second player as each player has a different skill set. Filled with immersive plotlines and epic boss fights, this map is definitely not to be missed!  
What is Awesome About Soulbound:
Bring your best friend to solve puzzles and take on exciting adventures together!

Sit through 7-10 hours of Gameplay packed with extreme action and suspense.

Engage in story-rich dialogues with NPCs with multiple answers to choose from.

Choose from dozens of Customization options, from Custom Textures to Custom soundtrack including 40 songs.  
Map Details:
This map is episodic with 12 individual levels, some being puzzle-based, some having story and dialogue and some being boss fights.

The map features separate resource packs for Player 1 and Player 2 – download below. >  Player 1 Resource Pack >  Player 2 Resource Pack

Only Player 1 can initiate dialogues and answer the NPCs in the chat and Player 1 fights with a bow while Player 2 fights with a sword.  
Map Download: http://www.minecraftmaps.com/adventure-maps/soulbound/download
5. Crack in the World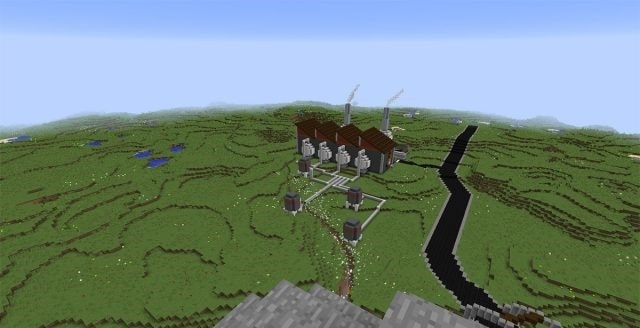 Investigate and explore a mysterious town before disaster strikes!
A story-driven Short Adventure map, for Minecraft 1.8.1 (no mods), wherein you will be able to explore the area, acquire certain items to help progress the story and talk to NPCs to figure out what is going on in the strange town you find yourself in and solve a mystery.  
What is Awesome About Crack in the World:
This map offers a short but highly entertaining narrative with amazing cut scenes, 3D animations and special effects.

Bring your friends as it supports 2 to 3 players and solve the mystery together!

Customization options – custom resource pack with block shapes, textures, sounds and music.  
Map Details:
Turn off all other resource packs and if you're playing in single-player mode, it should load automatically.

If you're playing on server or in multiplayer mode then the 'resource.zip' file found in the level directory can be installed just like a normal resource pack on the clients.

If you're playing on a server then you must enable command blocks and set the difficulty to normal in the server configuration.

The map looks best when particles are set to "All" or "Decreased" and your render distance is more than 7 chunks.  
Map Download: http://www.bauwks.net/maps/Crack_in_the_World.zip  
4. Criswelvania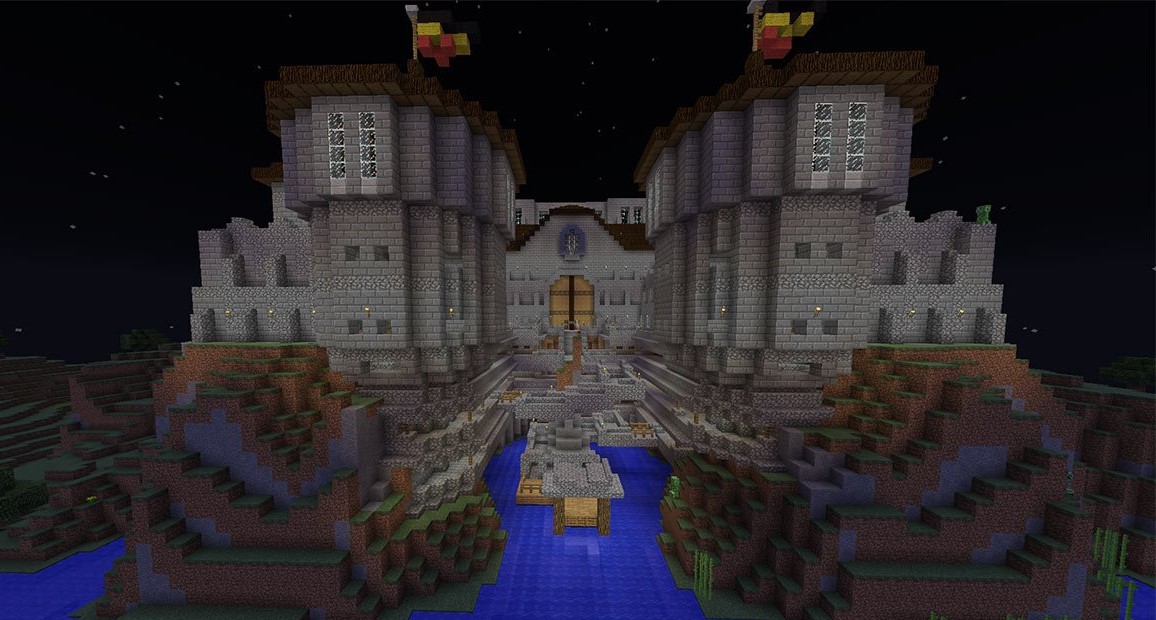 If you're a fan of the classic Konami game, Castlevania, then you'll love this!
In this exciting Adventure map with a fantastical setting, your goal will be to ascend the dark halls and towers of Criswelvania and to cleanse the castle of an evil spirit that dwells within. Voyage across lands to locate hidden treasures that will greatly help in your quest.  
What is Awesome About Criswelvania:
This map offers fantastic multiplayer support as well as amazing Redstone and piston mechanisms and contraptions.

Full of rare weapons, new animal companions, deadly challenges and powerful potions to help you along.

Discover hidden magical treasures, uncover secrets and fully envelop yourself in the atmosphere of the game.  
Map Details:
For an optimal experience, Difficulty should be set to Easy if needed and Normal as recommended. Never set it on Peaceful.

Setting Fog to "Normal" instead of "Far" is also recommended. And if you want an even more intense atmosphere, try "Near" or "Tiny" in the settings.

If you want to play in hardcore mode, you must delete your save and restart the map. In hardcore, killed players will also come back as hostiles and will hunt surviving players.
Map Download: https://docs.google.com/file/d/0B9kGCQJwKshqdjJJazJJY3NUWVU/edit?pli=1  
3. Terra Restore 2
Restore and bring this huge fantastical world back to life with the help of your friends!
Terra Restore 2 is a massive custom map with a new sub-genre – an adventure/CTM hybrid-styled map wherein the players will travel the lands of Nira with their friend Exiel (an enderman) as you try to restore the land while facing humans, animals and monsters.  
What is Awesome About Terra Restore 2:
One of the largest custom maps out there with about 6 hours of gameplay, there's a lot to see and do and the map's not even finished yet.

Immerse yourself in this fantastical world where you can defend villages, face dangerous dungeons, intense boss fights and many more!

Supports 1-4 players, so bring your friends and experience this world together.

This map is heavily inspired by games such as Legend of Zelda, World of Warcraft, and Dark Cloud.  
Map Details:
This map will mostly bring you in survival mode giving you the freedom to do things your way and at times, adventure mode, to do various tasks and challenges.

Each of the dungeons ends in either a boss fight or an event. The boss fights contain very powerful monsters with special abilities and powered by command blocks.

Every town will also have a minigame for you or your friends to compete in to win various prizes!  
Map Download: http://www.minecraftmaps.com/adventure-maps/terra-restore-2/download  
2. Assassination of Steve 3: Endergeddon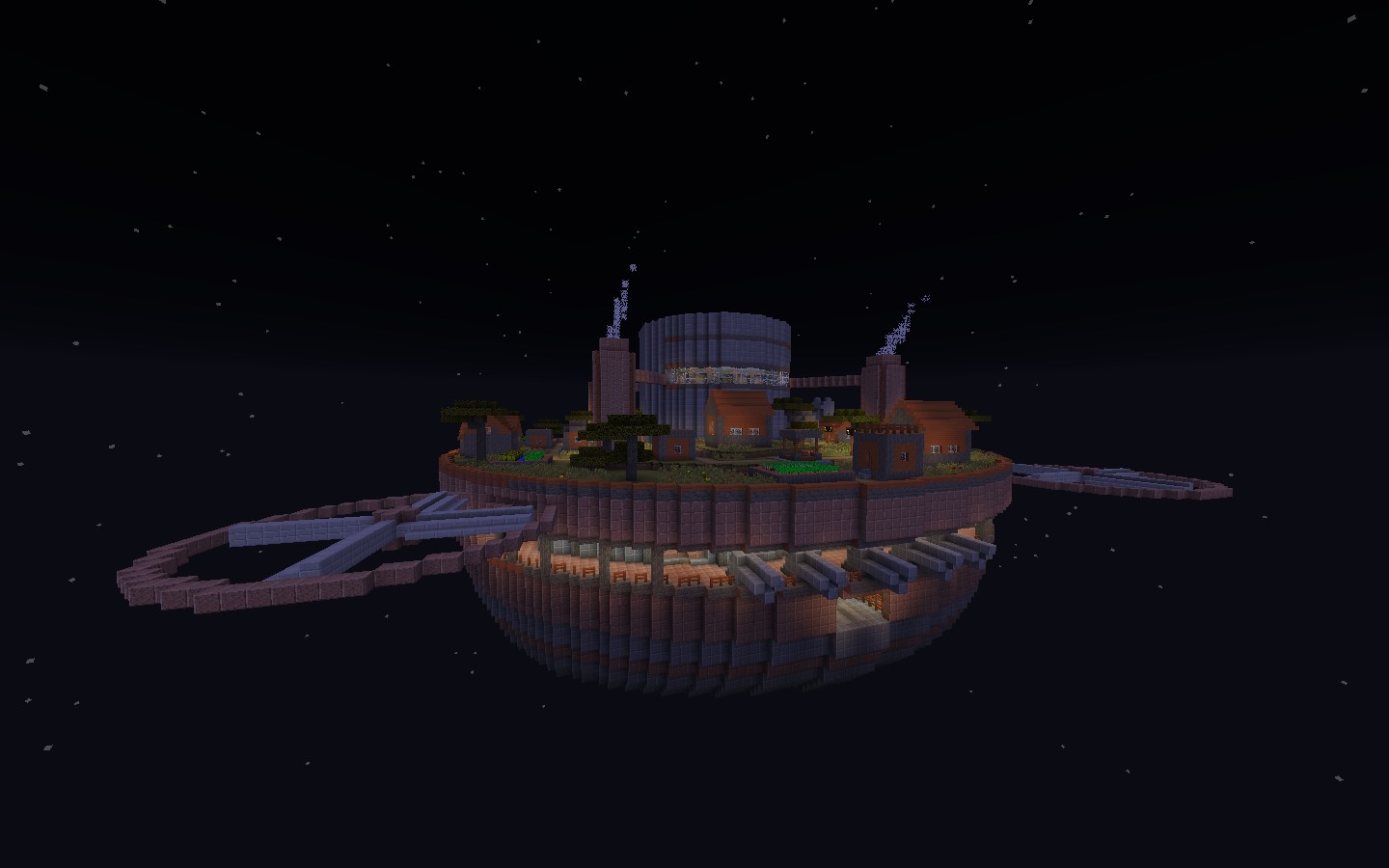 The epic conclusion to the Assassination of Steve Trilogy and the BEST of the series!
In this large and epic Adventure map, bring your allies old and new to face the Assassin of Steve who has escaped once again and stop him from bringing about the Endergeddon. Take on an amazing quest and raid the Assassin's domain while being chased by fleets of End Ships.  
What is Awesome About Assassination of Steve 3: Endergeddon:
Filled with heavily customized mobs and loot tables, players will be able to obtain a diverse amount of weapons and armour sets with different for different play-styles.

Set the difficult setting to how you want the game to be - Easy, Normal and Hard and this will affect how strong and the number of mobs there will be.

To bring a great and awesome atmosphere to the game, epic music are chosen from a variety of different royalty-free music providers.  
Map Details:
When using the custom resource pack, if you are in single-player, it will load automatically.

When in multiplayer mode (except for the host using LAN), will need to download the resource pack here.

If you want to play with custom music, you may also download this pack.

It is also important to note, DO NOT play on 1.12 or higher or an in-game security measure will prevent you to play.  
Map Download: http://www.minecraftmaps.com/adventure-maps/assassin-of-steve-3-endergeddon/download  
1. Payday 2: Endgame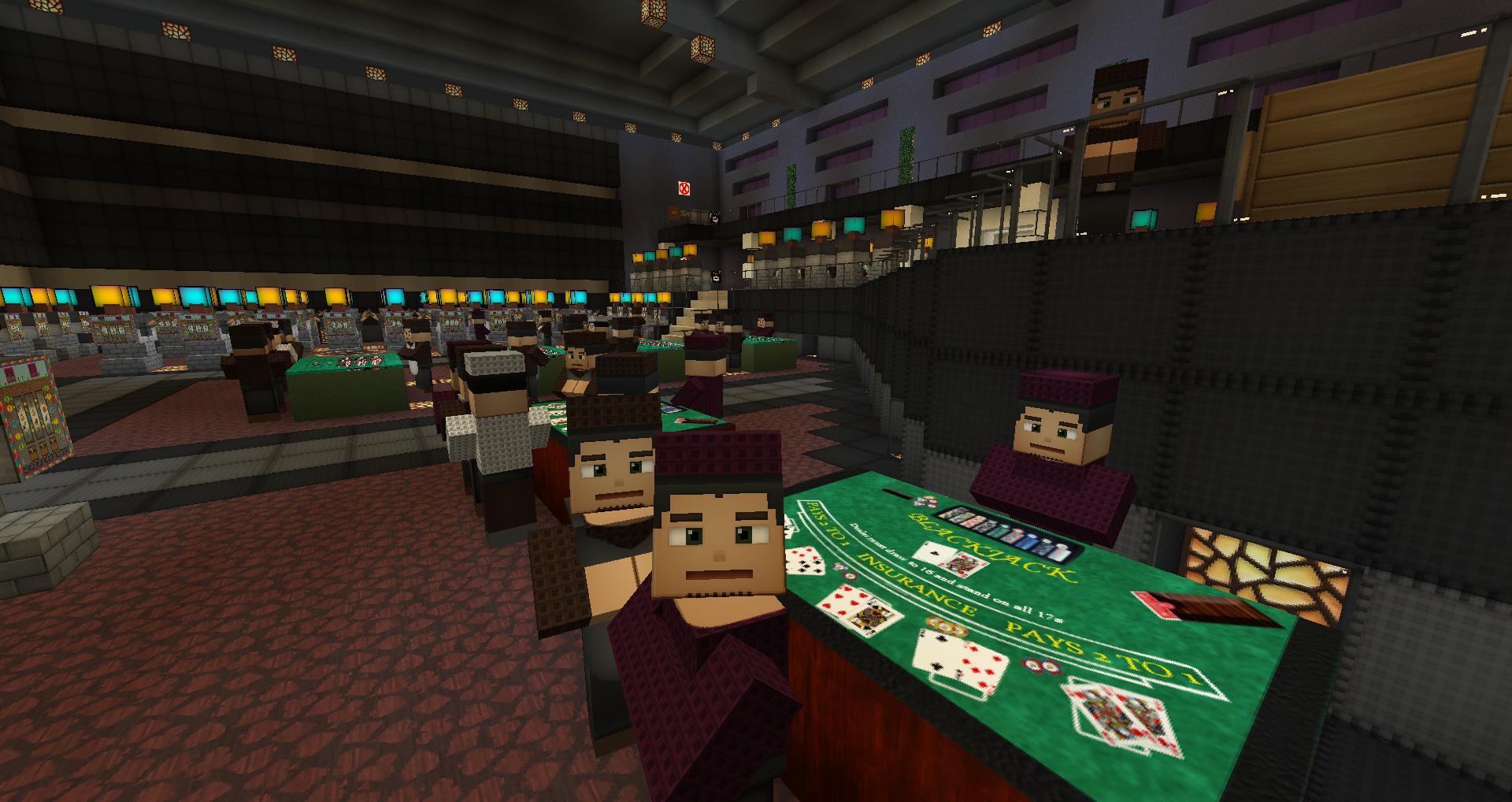 Plan the perfect heist with your friends in the most luxurious locations.
A sequel to Payday: The Minecraft Heist, this exhilarating Adventure map is just as good and even better, featuring single or up to 4 player co-op action, 7 playable heists, amazing customization options and so much more!  
What is Awesome About Payday 2: Endgame:
Whether you're by yourself or looking to enjoy this game with some friends, this map will let you enjoy all the features either way!

Complete impossibly tough heists like stealing from an art gallery, rob a casino in style, frame a US senator and many more!

Amazing animated texture packs, custom sounds, item shops, custom mobs, over 20 Achievements and more.  
Map Details:
You must use the custom resource pack that comes with the download and turn off all other resource packs.

To install, just copy the map to your Minecraft saves folder, like usual. Then choose your normal resource pack (or Texture Pack) can be any but Soartex is recommended as it is what the map was made with originally. Then copy over a set of the game's resource packs located in the download below.  
Map Download: http://www.minecraftmaps.com/adventure-maps/payday-2-endgame/download  
Did you enjoy this article? Then you may also be interested in:
Image Gallery