Top 11 Games Like Spec Ops the Line (Games Better Than Spec Ops the Line In Their Own Way)
Updated: 06 Feb 2019 4:03 am
Spec Ops the Line
The successful third-person shooter Spec Ops the Line is more than just a tactical shooter. It has a gripping plot and leaves those who play it thinking about what they would do in such situations.
With beautiful scenarios of the war filled debris of a now decaying Dubai, this is the kind of immersive military game some players crave for, and if you're one of those people, we have a few suggestions for you.
Here are 11 games like Spec Ops the Line.
11. MGS5: Phantom Pain
MGS5 Phantom Pain gameplay
In this chapter of the Metal Gear Solid V saga, the open world military game shows Snake after a nine years coma, awakening in 1984, during the Cold War. Filled with rage and motivated by revenge, Snake assembles a new private army to go back to the battle camp, searching for the clandestine group, XOF.  

Important missions: As it is customary in the Metal Gear Solid V saga, the game has a great action pace.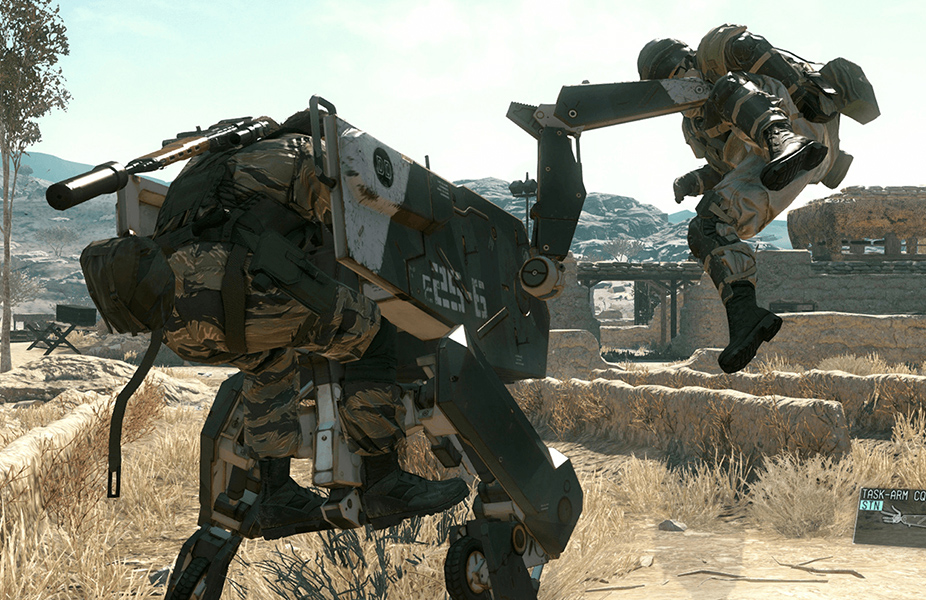 Big machines: There are many options of weapons in the game for players to take their pick.
10. Gears 5
Gears 5 gameplay
In this upcoming third-person shooter, humanity's reliance on technology has become our downfall. As Kait, you must fight against the enemy for yours and others' survival. Join your team and defeat those who are hunting you. The game promises a single-player and co-op modes.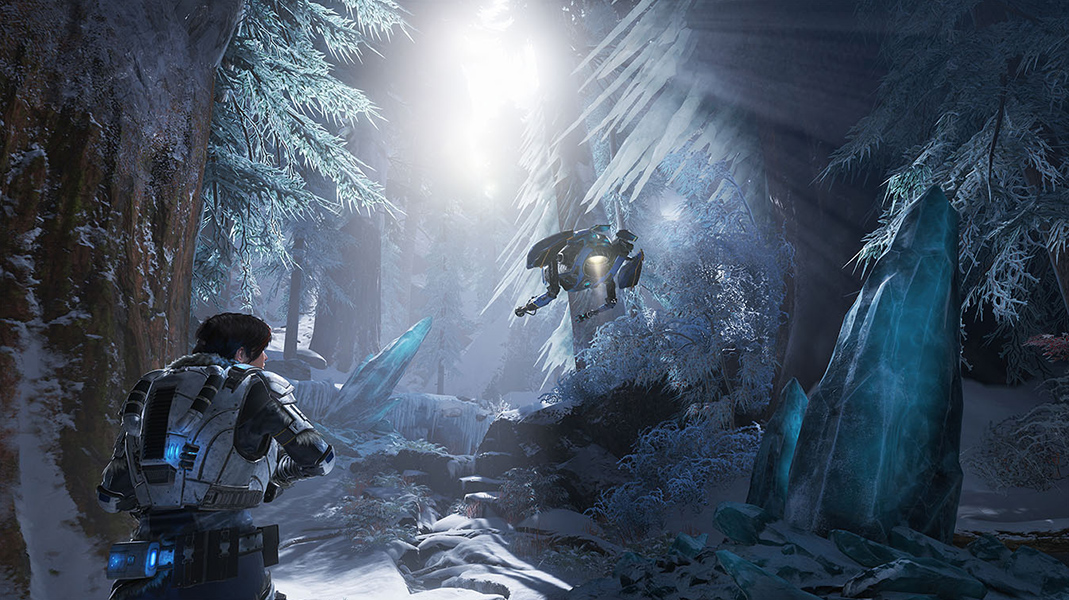 Enemies everywhere: You must fight against machines to keep them from wiping humanity off the map.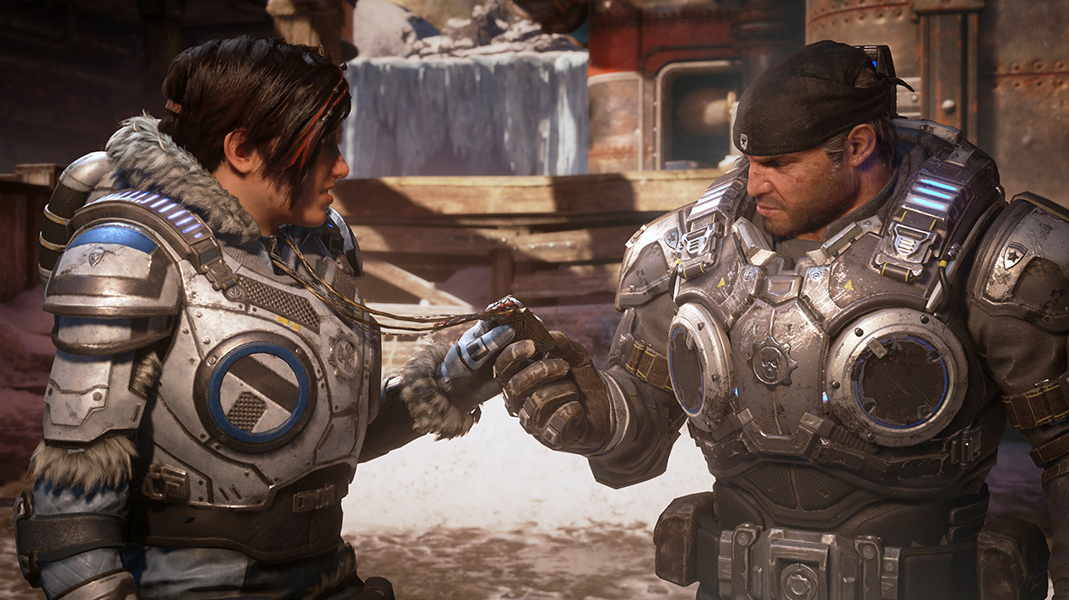 Better in numbers: Work with your team to obtain better results.
9. Kane & Lynch 2: Dog Days
Kane & Lynch 2: Dog Days gameplay
You can play as two criminals in this game: Lynch, a psychopath, and Kane, an unstable former mercenary. In this shooter, the duo has to deal with a plan going sour and the consequences of their acts. The action has no end and you can choose between single player, co-op and multiplayer modes.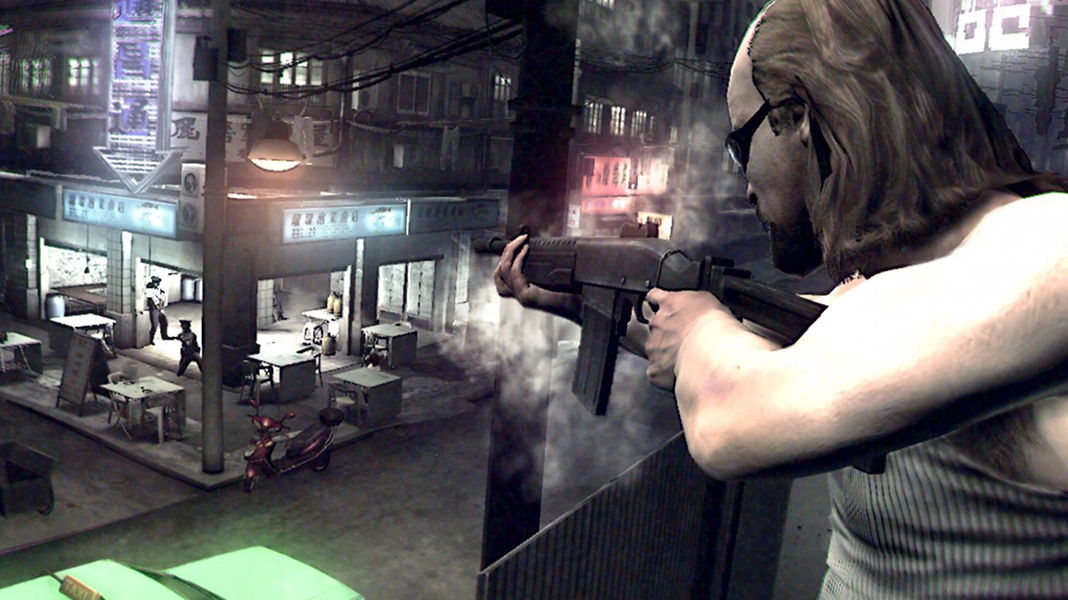 The criminal underworld of Xangai: Explore the city's alleys and rooftops trying to survive.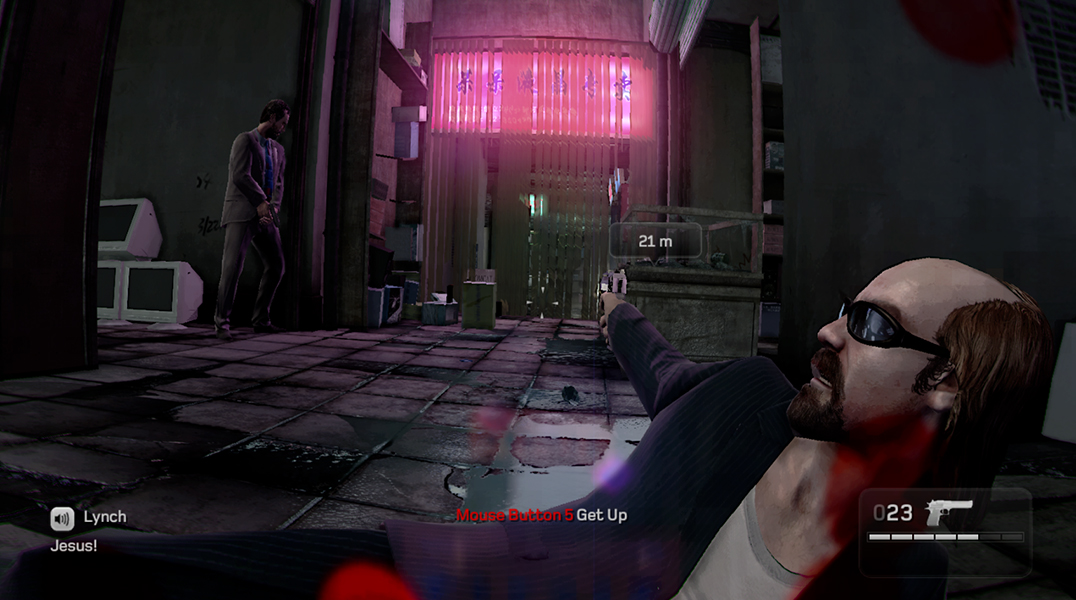 Trust no one: Kane and Lynch can't rely on anyone, not even on each other.
8. Tom Clancy's Splinter Cell: Blacklist (2013)
Tom Clancy's Splinter Cell: Blacklist (2013) gameplay
Sam is back and he needs to stop a threat called the Blacklist, an ultimatum given by a terrorist group named The Engineers. He has the authority to use whatever means he sees necessary as he travels through exotic places around the world and U.S. cities to put an end to this danger once and for all. With a vast arsenal of weapons and gadgets, this shooter offers players a lot of different options to fight.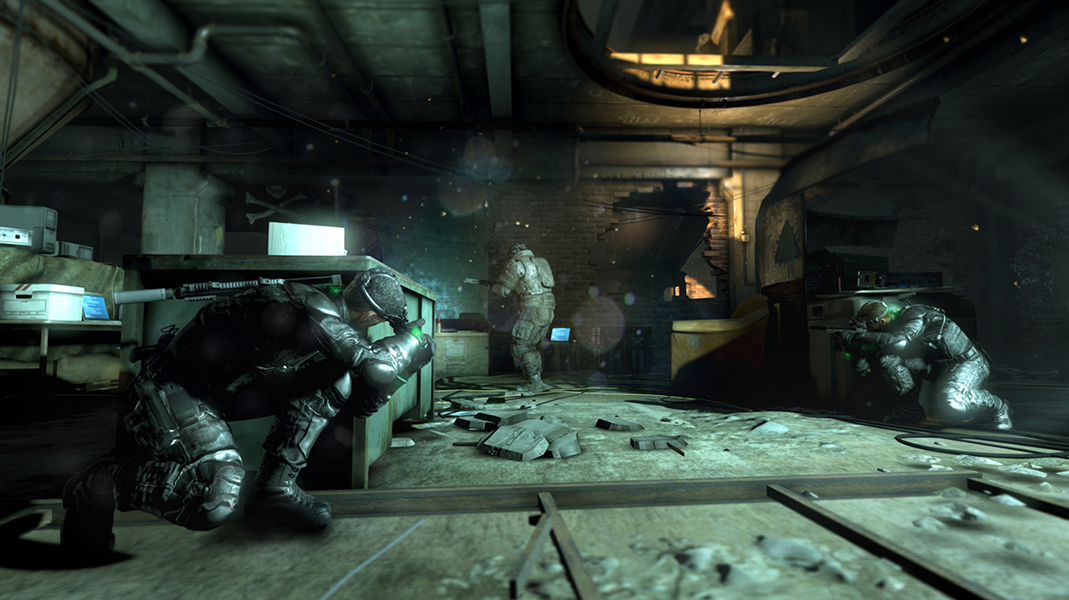 No time to waste: Sam has to stop this threat at all costs.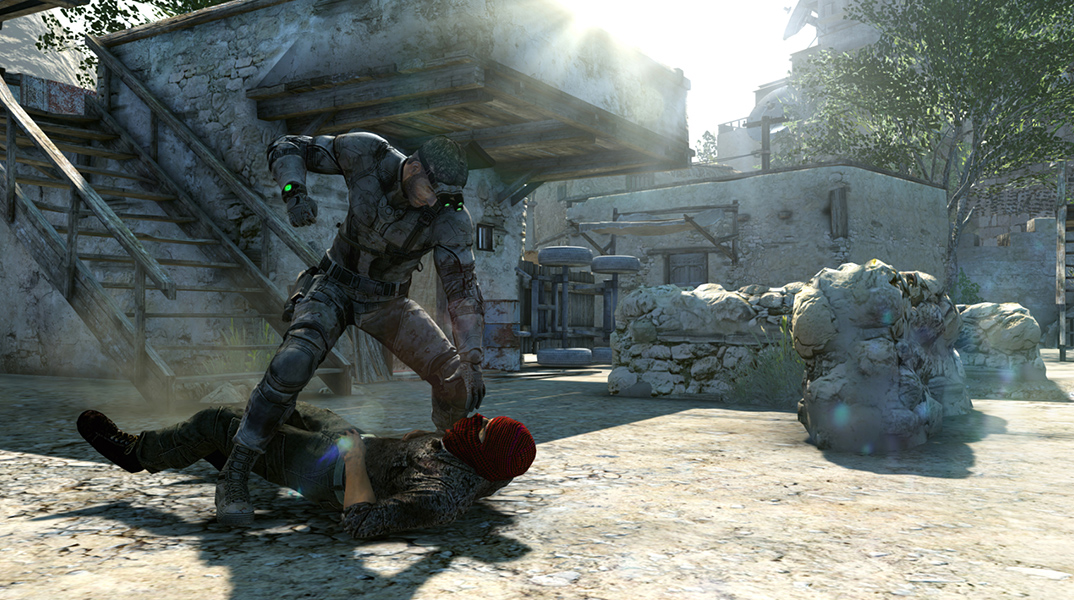 One man army: Single player mode is just as exciting as multiplayer.
7. Hitman: Absolution
Hitman: Absolution gameplay
In this single player game, Agent 47, the assassin, is back. You must take contracts and do your best to complete them while being inconspicuous. In this chapter of the franchise, things get a bit more personal for the protagonist as he's been betrayed by his agency and is now being hunted by the police.

In disguise: Changing outfits helps you keep stealth as you move around to find your target.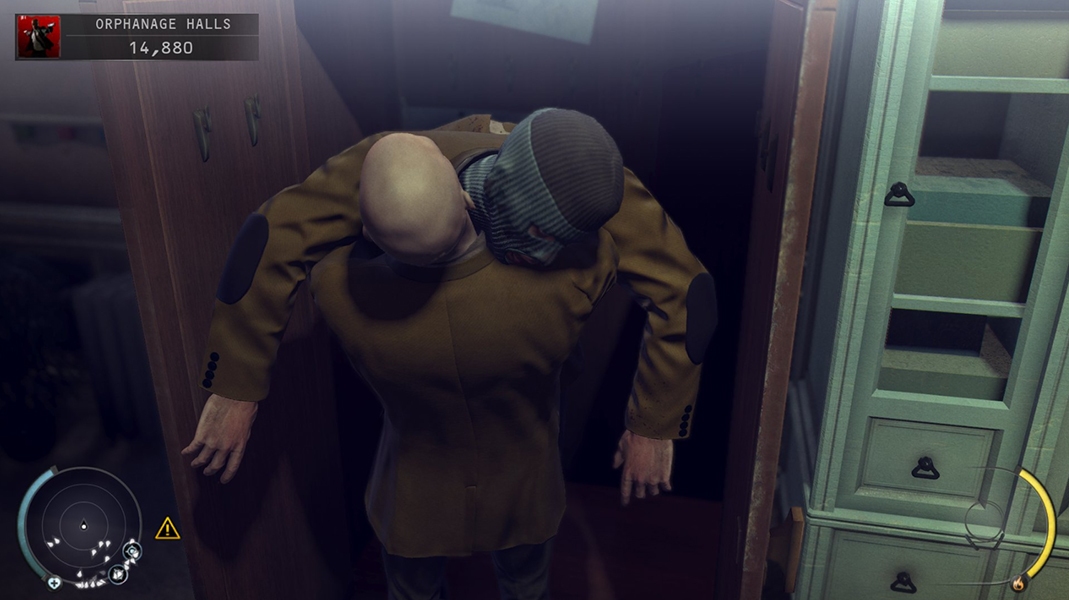 Hide the evidence: Don't leave bodies behind, those can alert others of your presence.
6. Alekhine's Gun
Alekhine's Gun gameplay
In the midst of the Cold War, you play as Agent Alekhine, a skilled russian assassin who must fight against the government he once served. Working alongside American CIA agents, you are given a mission, how you accomplish it, is entirely up to you.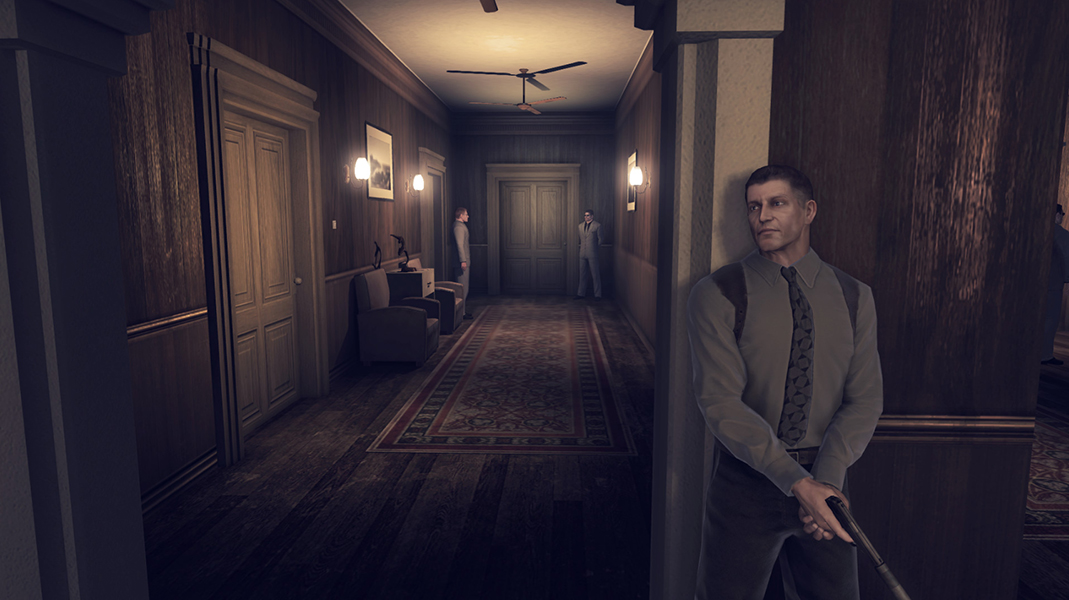 Stay hidden: There are times when being stealth is the best option.

Complete the mission: You can find different paths to finish a job.
5. Mafia II
Mafia II gameplay
Vito Scaletta starts to make a name for himself in the Mafia, taking higher paying, more difficult jobs. He is now known as someone you can trust to get things done, and is quickly gaining status. Escalating the family ladder seems to be getting harder and harder as the consequences of his crimes catch up with him.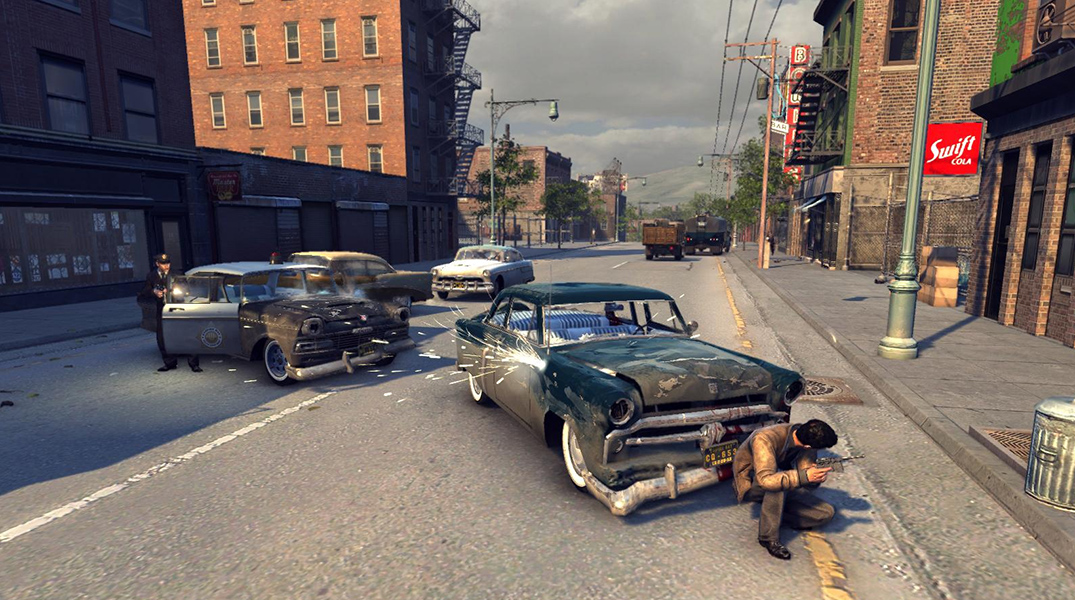 A wanted man: Vito's crimes are gaining the attention of the law.

Vehicles: Stay hidden by using different transportation modes.
4. Sniper Elite 4
Sniper Elite 4 gameplay
Enjoy all the freedom that this incredibly realistic third-person shooter has to offer: You play as Karl Fairburne, a brave soldier who must fight alongside men and women in the italian peninsula. Explore the beautiful sunny cities and the old forests as you try to stop a new threat that can change everything for Europe.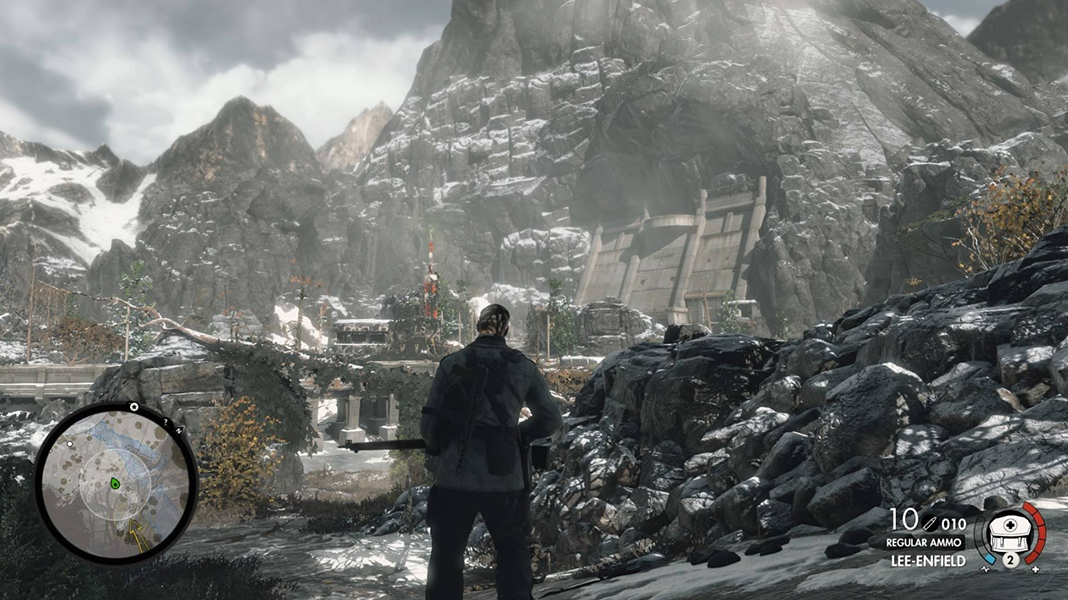 Big map: The game has many locations to be explored.

Enemies everywhere: There are times when you're greatly outnumbered; creativity is key.
3. Mass Effect 2
Mass Effect 2 gameplay
Commander Shepard must assemble a team to fight against a new threat that is wiping entire human colonies at once across the universe. He must work with Cerberus, an organization devoted to mankind's survival at any cost. Everything you say and do matters greatly in this war. Mass Effect 2 has taken all the details players loved in the first game and made it better; from a more responsive gameplay to superior conversation systems.

Better commands: Mass Effect 2 made its battles even more action than the first one.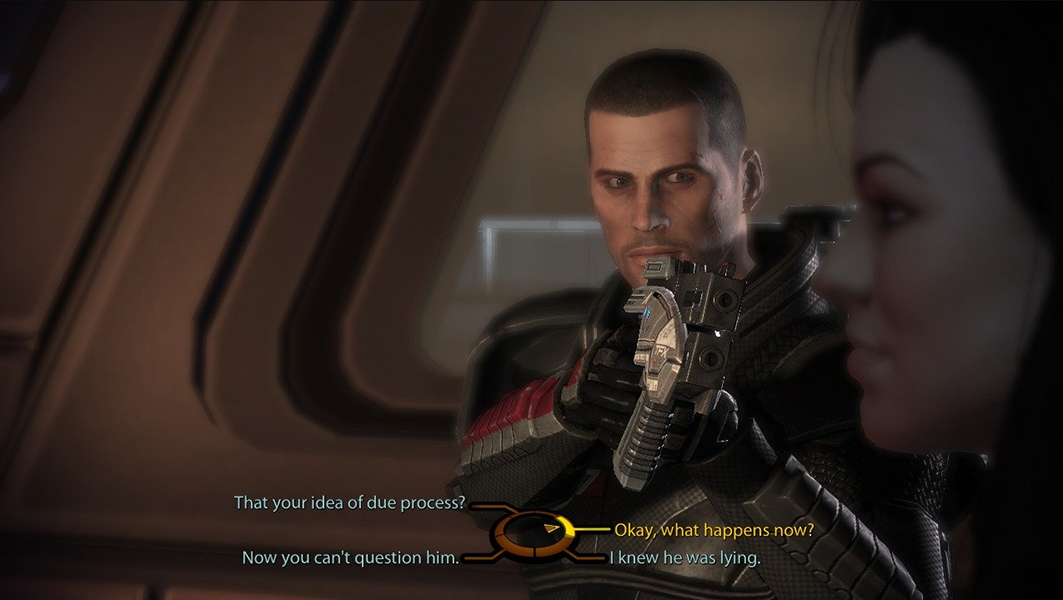 Choose wisely: Everything you say and do will affect how the story goes.
2. LEFT ALIVE™
LEFT ALIVE™ gameplay
In this upcoming game you will be able to watch the story unfold through the eyes of three different protagonists. The game promises great battles between man and machine, with lots of weapons and vehicles. Every decision you make as you play counts. Explore the somber world of the year 2127.

Think before you speak: Everything you say in one storyline might affect the other two.

Big guns: Fight against heavily armed enemies.
1. Tom Clancy's Ghost Recon® Wildlands
Tom Clancy's Ghost Recon® Wildlands gameplay
Create a team with up to 4 players to explore this massive, responsive, dangerous open world. Explore Bolivia as the country is taken over by drug cartels and fight to help free its people from the violence. With different modes and missions to be played in, you can enjoy the ultimate military shooter, Tom Clancy's Ghost Recon® Wildlands, in traditional PvP in 4v4.

Invasion: Keep close to your team to better your chances at completing the mission.

Beautiful graphics: The looks of the game make it worthwhile exploring the map.
You may also be interested in: 
Image Gallery