Top 5 DBFZ Best Players (2018-2019)
Updated: 15 Nov 2018 8:37 am
First person to blow up the world gets a cookie!
Who Are The Best DBFZ Players?
A multitude of your favorite pro players from different backgrounds have been slinging some serious Ki in an effort to grab the title of "Strongest in the Universe." While this war is nowhere near over, five players have blasted their way to the top and are clearly not coming down without a fight. Shoryuken, the largest FGC website around, currently has them ranked from fifth to first place; they are:
5. Dogura
Team: Cyclops Athlete Gaming Country: Japan Current Team: Kid Buu, 16, Cooler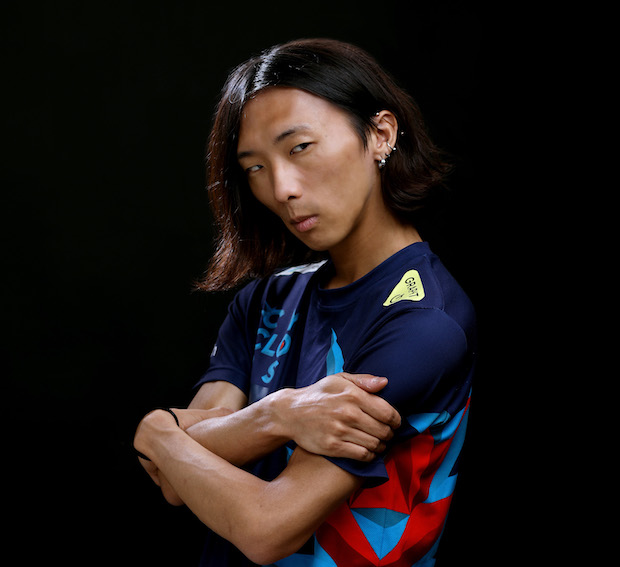 We call him Baba Yaga... the boogeyman.
To end up top five in the world at anything takes consistency, and if any player in DBFZ has that, it's Dogura. A bottle of Coke in one hand, and an arcade stick in the other, Dogura is a player you want to avoid (then again, losing can be educational). As far as DBFZ is concerned, the man has never placed below top 10 in any tournament he's entered. Remember how this game brings in players of different backgrounds? So many different killers in one arena can only make surviving the competition that much more improbable, which makes Dogura's ability to remain in the top five in the world even more impressive.
In fact, in the game's beginning, Dogura was in the top three, and it took months for others to finally catch up to him. He's one of the few people who can take sets off of GO1 (Goichi), and you only need one of your hands to count the number of fighters capable of that. When it comes to the DBFZ's Cyclops trio (Fenritti, GO1, and Dogura), Dogura is the second strongest (although, Fenritti has been showing he's no slouch either), and in Japan, Dogura's still top three.
His world-wide rank is only hindered by a select few players he has trouble with. At the first major international gathering at Final Round, Dogura took third place to GO1 and SonicFox. At StunFest, and Combo Breaker 2018, he took second to GO1, and when it came down to it at VSFighting, he lost the two-star dragon ball to SonicFox and took second. Basically, it takes some pretty rare talent to deny Dogura a victory.
BEST OF DOGURA (DBFZ - Kid Buu/Cell/Vegeta)
4. HookGangGod
Team: NRG Country: United States Current Team: Cell, Piccolo, Vegeta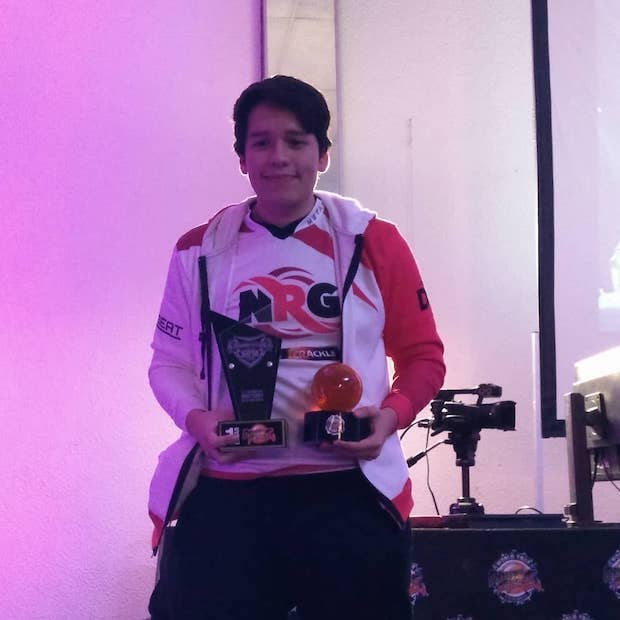 "Yo, I'm OD."
Honestly, I could wrap up HookGangGod's summary by just saying that he's "OD," or has "raw skill" and move on with my life because those phrases would be perfectly apt descriptions. But I'll go ahead and flesh him out for you anyways. 
Hook is actually one of the newer professional players to come in with DBFZ. He's similar to Vegeta in the sense that he kind of showed up with minimal warning, bodied some people, became popular, and then stayed around. It's been great.
Hook started off by becoming the number one DBFZ player online for PSN. When he got bored of blowing up noobs, he tried his hand at his local scene where he—well...beat down more people. It took SonicFox all of all players to finally hand him an "L." 
Despite his overall lack of experience with them, Hook attended majors and placed pretty well, which is most certainly an understatement. If he's not top ten, it's because he won. His two most notable wins to date are the Summit of Power, and ThunderStruck 2018. At the Summit of Power, he took the tournament from SonicFox in a way no saw coming, and with ThunderStruck, he became the owner of the four-star dragon ball. The four-star ball confuses whether or not he's Goku or Vegeta now, so I'm just going to consider him "Vegito."
HookGangGod vs SonicFox - GRAND FINALS - DBFZ Summit of Power
3. Kazunoko
Team: GodsGarden Country: Japan Current Team: Gotenks/Gohan/Yamcha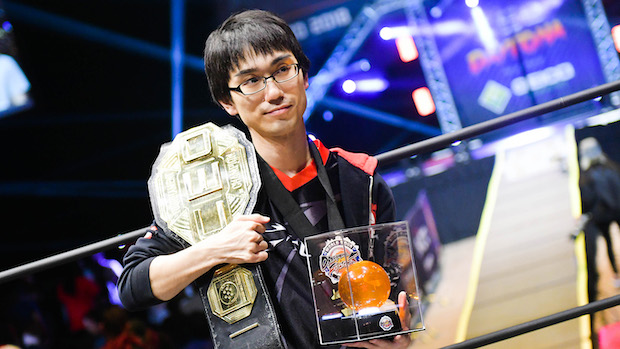 Mama, there goes that man! 
Kazunoko wasn't the most dominant player when DBFZ's story first started. He was excellent, don't get me wrong, but he always just fell short of being phenomenal.
When it came to major international tournaments, he tended to place just under top three. During the Final Round event, he placed fourth. At Stun Fest 2018, he placed fourth. At Combo Breaker 2018, he placed fifth. Summit of Power? Fifth. EVO? Fifth. He was ALWAYS shy of top 3. However…these past two months, Kazunoko has been playing ravenously. 
During CEO Orlando 2018—the first saga event of the DBFZ World Tour—he decisively took first place away from GO1. It was a 6:2 win-loss in his favor. This feat earned him the one-star dragon ball. After that, GO1 handed him that fifth place "L" at EVO, but then Kazunoko's rampage started. He won two back-to-back dragon radar events: TWFighter Major, and SoCal Regionals. At TWFighter he got his runback with GO1 and won 3:1, and SoCal Regionals was another international tournament with powerful players like SonicFox and Dogura in attendance. 
Kazunoko then used one of his radar-event wins to compete at Sea Major Singapore, where he won and secured the five-star dragon ball. Currently, he is the only person on the planet to have two dragon balls all to himself. If someone wanted to argue his placement be higher on the list, they most certainly could. His recent victories have been nothing but commanding, but "recent" is the keyword. Kazunoko hasn't been as big a problem for as long as the next two competitors have. If they're not careful, though, he'll definitely be taking their ranks for himself.
BEST KAZUNOKO YAMCHA MOMENTS (DBFZ)
2. GO1 (Goichi)
Team: Cyclops Athlete Gaming Country: Japan Current Team: Kid Buu, Bardock, Vegeta
"What do you mean you can't block for 3 years straight?"
GO1 is not only a powerful player, but also one of the most entertaining to watch. He is the only person you'll ever see aim to summon Shenron in the middle of a high-level tournament match and actually pull it off. 
When DBFZ first started, he was the guy to beat—or more accurately "lose" to. The only people to ever really take games off of him were training partners like Dogura, which is to be expected. GO1 quickly solidified himself as the best player in Japan. Because of this, the Japanese DBFZ community held him up as their champion to take on SonicFox of the US.
The two of them met at Final Round, the first tournament gathering between international players. Dogura sent GO1 into the loser's bracket, and then GO1 proceeded to take the entire tournament from there, beating SonicFox 6:2. He went on to win Brussels Challenge: Major Edition, Norcal Regionals, and Stun Fest. Then Combo Breaker came around, and SonicFox got his runback. GO1 lost 3:4.
After that, the highest-ranking players of DBFZ had seemed to push their power levels over 9000 and reached his status. He lost to HookGangGod and SonicFox at the Summit of Power, leaving him with fourth place. He didn't secure the one-star dragon ball against Kazunoko at CEO like expected. Then he got third place instead of the two-star dragon ball at VSFighting. EVO, the biggest fighting game tournament in the world, saw him get second place. 
It wasn't until Ultimate Fighting Arena 2018 that GO1 got first place at a major, international tournament again. He also grabbed the three-star dragon ball against HookGangGod here.
While his dominance may not be as strong as it was when things first started, you only need to look at EVO and CEO to see that GO1 is still a force of nature. His competition has barely scratched the surface of a power he's been indulging himself on since the very beginning. In fact, there is only one player who has managed to beat him consistently, and he's in the number one spot.
DBFZ: GO1 Vs Leffen GREATEST SET EVER!!! CEO 2018
1. SonicFox
Team: Echo Fox Country: United States Character Team: Hit, Bardock, 16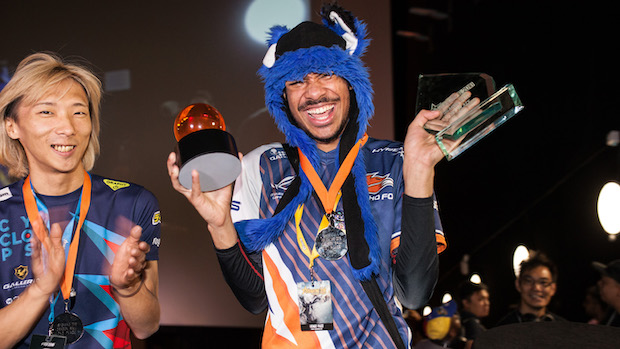 "Shout out to the furries!"
Ok, SonicFox...where to begin? He established himself as the best player in the US during the Winter Brawl tournament. He lost to GO1 (the best player in the world at the time) at Final Round but then proceeded to beat him at Combo Breaker, Summit of Power, and EVO. The only one of those tournaments he didn't get first place was the Summit, and even then, he took second. 
To name off all of the tournaments he's won would be a drag, and to name off all the tournaments he didn't win would be too easy. The overall result is that he's the most consistent victor when it comes to major competitions. On top of beating GO1, SonicFox has also consistently beaten amazing players like Kazunoko, HookGangGod, Dekillsage, (S)Nakkiel, Dogura, Fenritti, NYChrisG, ApologyMan, Supernoon, and many others. 
He is the owner of the two-star dragon ball, having won the internationally-stacked VSFighting saga event to obtain it. He's 2018's Dragon Ball FighterZ, EVO champion. Again, EVO is the biggest fighting game tournament in the world. 2018 hosted over 2500 different competitors in DBFZ alone. SonicFox won this event with a team of characters he had been working with for only about a week. That should really be all you need to know.
Just recently he won the Canada Cup, where he went through players like Leffen, Kazunoko, and HookGangGod. He's not perfect in his placings by any means, but whenever his hands aren't cold, his opponents tend to get destroyed.
BEST SONICFOX ZAMASU MOMENTS (DBFZ)
You may also be interested in:
Image Gallery