Boundless Review - Read Before You Buy
Updated: 09 May 2019 2:54 pm
Boundless possibilities...
Is Boundless Worth It?
This is going to be a straightforward explanation of everything that you need to know about Boundless before you decide whether to buy or pass. I will be giving both positives and negatives for you to get a proper bearing on the game. All that out of the way, let's get on with it!
About Boundless
This is an MMO survival in a galaxy-sized sandbox. It has some similar survival aspects to that of Minecraft. It also has some No Man's Sky thrown in, in the fact that there are procedurally generated worlds for you to explore and colonize.
Boundless was released for PlayStation 4 and PC via Steam on September 11, 2018. The community consists of players of many different ages and backgrounds. Everyone is polite and helpful. They are a bunch of laid-back players who just want to relax and express some creativity in their buildings. I love running into these huge and beautiful spires and buildings that people have built into a thriving community!
This is a game that falls on the community involved. You can totally play Boundless on your own, but you are better off finding a community to join and help you progress. Maybe even make some new friends along the way
Boundless Story
This is simple because there isn't a story. Boundless is a true sandbox with some general building or crafting type objectives. These objectives will keep you learning and expanding your understanding of the game.

Boundless Gameplay
In the character creation, you have many options on how to personalize your character. After you choose your character, you jump into a world where you are technologically a caveman. Within the first half-hour of the game, you'll learn the basics of staying alive.
Learning how to play Boundless is not for the fainthearted. It takes a fair amount of self-motivation to keep progressing which can be easier with help from other players. I've learned from discussions with very knowledgeable players that it would take hundreds of hours just to grind everything out on your own.
Boundless is at its best when played with other people. The skill tree is a classic example of master of one or a jack of all trades. You will need your friends more than ever. I love the way you must find support.
Boundless has been officially launched however it was a means to an end… literally. The endgame is still in development. There are currently 6 tiers of planets in the game with a total of 8 planned. The planet tiers offer different types of resources and dangers.
If you prefer quick returns or fast-paced gameplay then this will not be for you. Boundless is a work in progress and is regularly being updated. It is best enjoyed by those who want to sit back and relax while just exploring, building, or gathering resources.
Boundless Multiplayer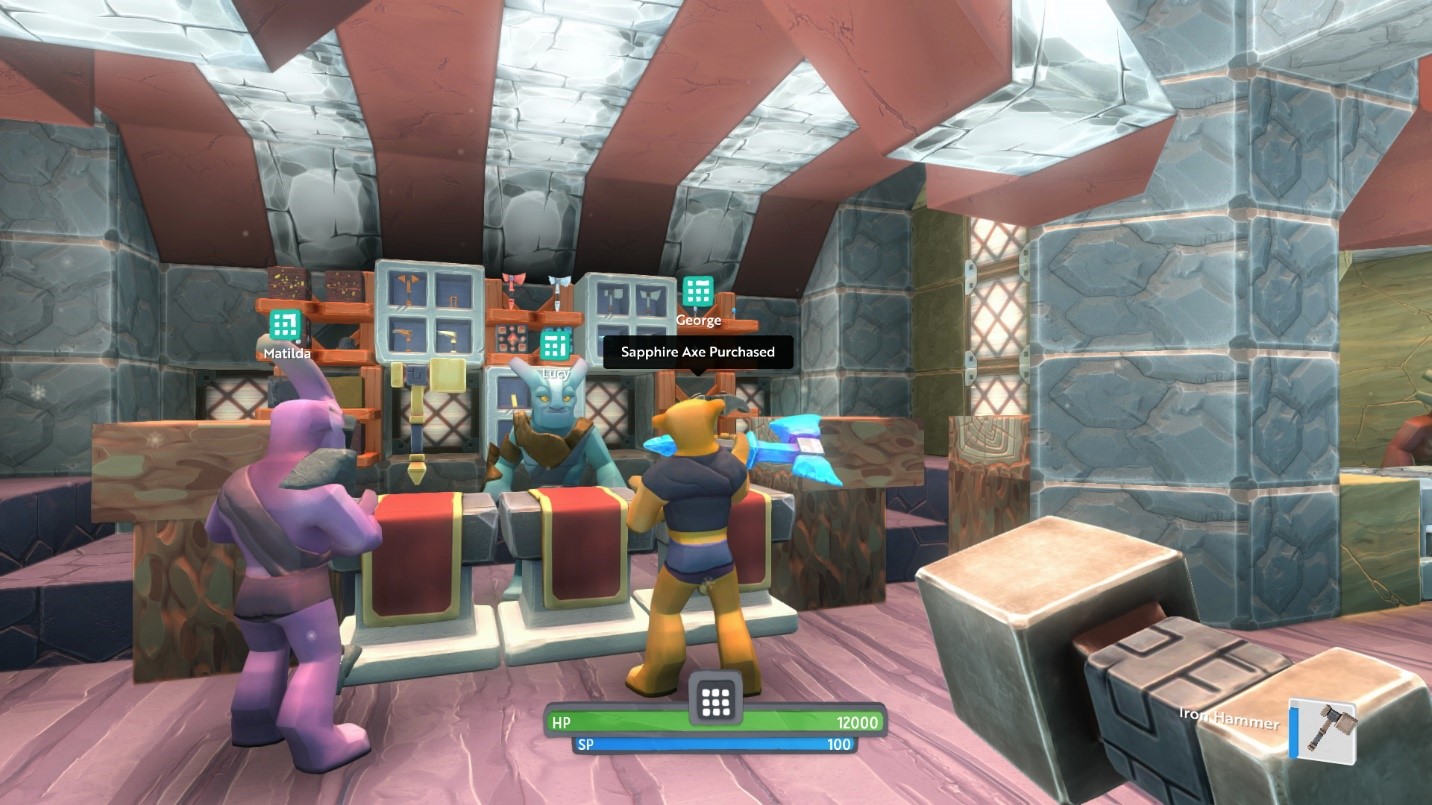 In Boundless, you are playing with everyone. There is no way for you to play by yourself entirely. You will run into players regularly as you explore. Every planet is a server and as of right now there are 42 of them. New planets are generated based on the number of players.
Community is essentially a gameplay mechanic. Boundless is meant to be a colonization and community type game as well as being a survival game. For example, one person can't build Rome by themselves. I would say your best option for getting to mid and end game tools and activities would be to find a community to work and trade with.
It's a great time to be running around and meeting people in game and building a community with them. The community is one of the friendliest and politest I have ever seen. The community alone makes Boundless a true delight!
One of the best things that I have to say about the multiplayer experience is that as of right now there are no ways to attack and harass fellow players. There is a way that you can share your base and resources with others but do this at your own risk. The best suggestion I can give is to only give permissions to those you know and trust.
Boundless Helpful Resources
There is a strong, friendly, and helpful Discord community that you can join. I would suggest doing so as this will be a very helpful resource of information.
Official Boundless Discord: https://discord.gg/gVJJvZm
There is also a player who I spoke with in the making of this article named Jiivita.
He has a YouTube channel with how-to and general information about Boundless that I suggest you check out. Please check to see if the version you are playing matches the information because as mentioned before Boundless updates regularly.
Jiivita's YouTube Channel: https://www.youtube.com/channel/UCbgPVhSPrlQI7N4KwFptZzw
Boundless Quest/Mission System
There are no quests or missions in Boundless. There are only objectives that are used to teach you different mechanics of the game. The large overall goal is primarily exploration and building.
Boundless Graphics
The way Boundless renders in the distant objects is strange in that objects in the distance look weird and clunky. They are just undetailed objects and as you get closer suddenly detail will pop into view. This is number one problem that ruins the beauty of the game for me.
Minimum requirement for graphics:
CPU: Intel Core i3 @ 2Ghz or Equivalent
RAM:4 GB
OS: Windows 7 64-bit
VIDEO CARD: AMD Radeon R7 250 or Equivalent
Recommended Requirements:
CPU: Intel Core i5 @ 3Ghz or Equivalent
RAM:8GB
OS: Windows 10 64-bit
VIDEO CARD: AMD Radeon RX 480 or Equivalent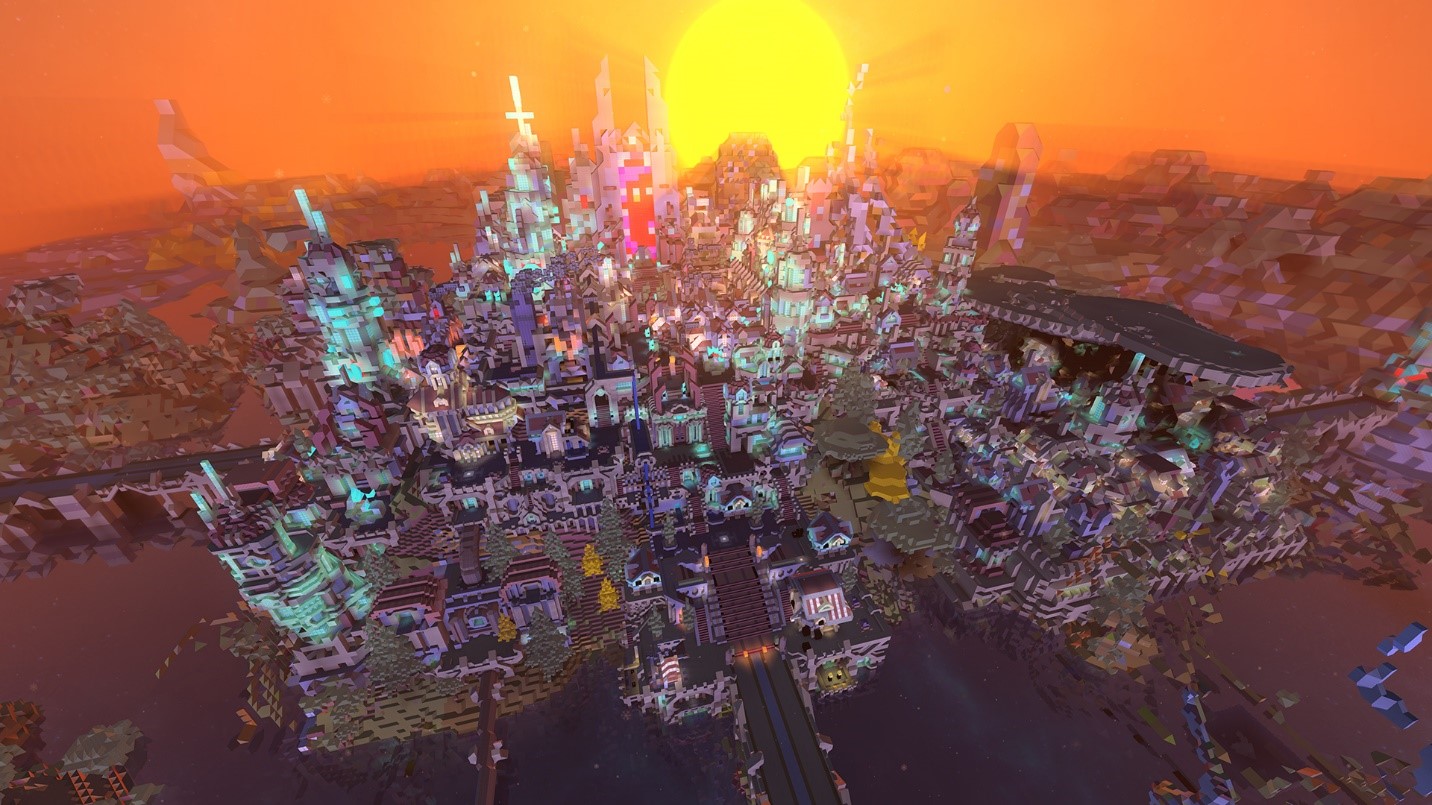 Boundless Developer
Boundless was developed by Wonderstruck. They are continuing to work on Boundless and are consistently adding new content and tweaking things. They regularly put out updates roughly every two weeks. They continuously listen to their community and are putting in the effort to continue improving their game.
I haven't found any bugs in Boundless so far. The game is well done, and I am amazed at how well it is done in general.
Boundless Price
The game is available for PC and PlayStation 4.
The base game is priced at $39.99 on both.
There is a deluxe upgrade that is priced at $24.99 if you own the main game.
There are pay to win mechanics in the game. However there is absolutely no reason why you would need to use them, nor are they forced into your face. There is no need to spend any money beyond the initial purchase.
Final Verdict: 8/10
Pros
+ the variety of materials for building are amazing
+ an excellent two-handed system for tools and building
+ the portal system is straight forward and extremely useful
+ amazing community and everything in game is player made
+ it has its own economy based on simple trading mechanics
+ you can mostly play by yourself but interacting with others is very rewarding
+ truly there's no wrong way to play it if you're nice to others
Cons
- the game isn't complete
- it is unclear what the overarching purpose is
- the rendering of objects at a distance looks strange
- there is no story at all… none
- at times you will become completely lost in what to do next
- the game at times is being altered by updates that can completely change the mechanics the game
- there aren't many references for the game because it is still developing (i.e. the wiki is vague and a complete mess)
Image Gallery