[Top 10] Best TellTale Games of All Time (Ranked)
Updated: 16 May 2020 9:29 pm
Clem is not impressed
If you want to get whisked away into another world while pointing and clicking, these are the games for you.
Telltale Games is revolutionary in the gaming industry by popularising visual novels. They are also one of the few gaming companies to keep the point and click genre alive. 
Every Telltale game I have played has completely whisked me off into another dimension and I lose myself in the storyline.
Here, I am going to talk about the top 10 Telltale Games in order from worst to best. 
Keep reading to find out which one I rank the highest. 
10. Strong Bad's Cool Game for Attractive People
This game is based on the outlandish Homestar Runner cartoon series that was developed entirely on Adobe Flash. Fueled by silly characters and off-hand jokes from the early internet. Strong Bad's Cool Game for Attractive People might be alluring to certain Millenials. The game parodies classic games through a series of 5 episodes.
If you are a child of the late '80s to early 90's you might be inclined to play. With Strong Bad starring as the lead, this game is full of nostalgia taking you back to the infant days of the internet while playing classic Atari games in Homestar Runner style.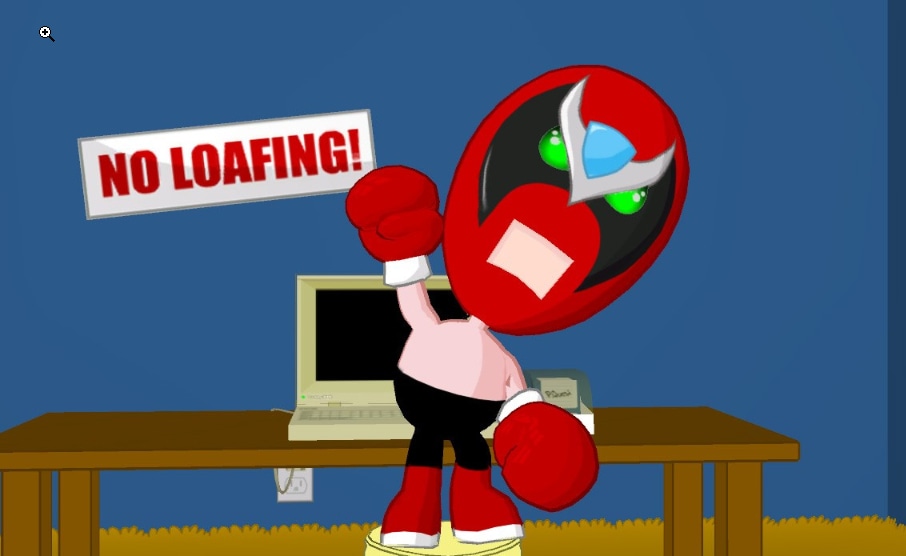 Strong Bad bringing on the stoke
9. Puzzle Agent 
Puzzle Agent is the only Tetalle game not based on another storyline or series. The story is about lonely FBI Agent, Nelson Tethers, who is the only agent present in the Puzzle Research Division. He is on a mission to determine why a factory has suddenly stopped delivering erasers to the White House. 
Nelson uses puzzles and math problems to solve his case, so if you like using your noggen a little extra, this might be the game for you. If you also happen to have a sense of humor, Puzzle Agent is both witty and sarcastic.
Nelson surveying the scene
8. Sam and Max Save the World
This is for the longtime Telltale fans. In Sam and Max Save the World, you follow the shenanigans of private investigator Sam and his overly hyperactive rabbit friend, Max.
This game has an abundance of activities ranging from puzzles, street crimes, and Egyptian pyramids. Sam and Max will definitely keep you busy.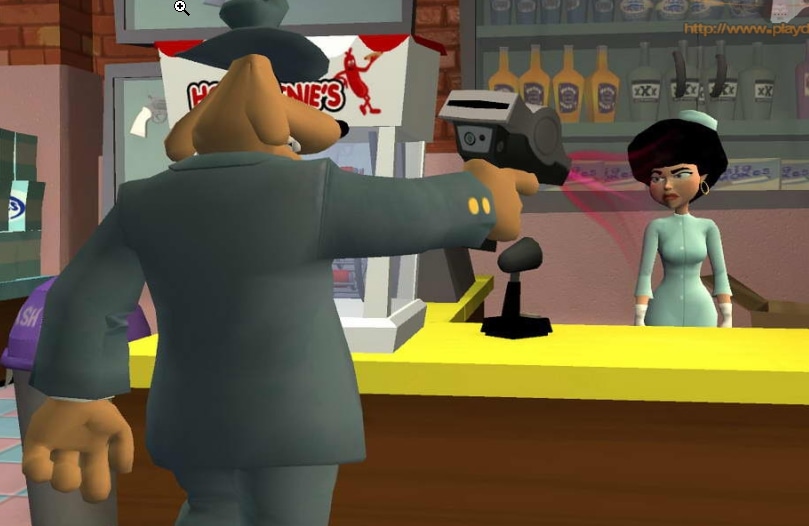 Sam scanning his next target
7. Tales of Monkey Island 
Yo-ho-ho and a bottle of rum
After taking control over LucasArts series, Telltales created Tales of Monkey Island. Playing as pirate Guybrush Threepwood, you go against your arch-nemesis, undead pirate LeChuck as he stands in between you and your lover.
Once again, I hope you like puzzles, because guess what? That is how you save the world. Overall, the characters and music are fun throughout each episode making it a good old time for a point and click.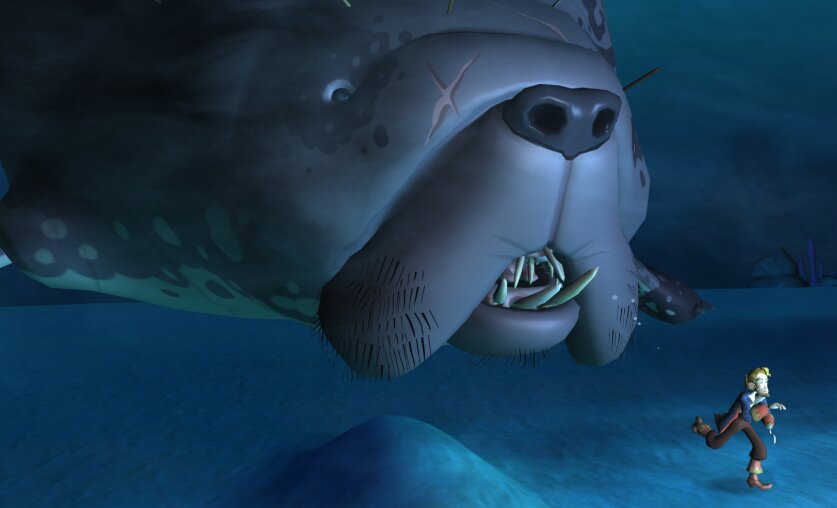 Beware of Manatees
6. Guardians of the Galaxy: The Telltale Series
I hope you like to dance because the soundtrack is bumpin'
Guardians of the Galaxy is an awesome movie, so it makes sense Telltales decided to make their own adaption. Side note, it doesn't follow the movies or comics. 
Featuring all the same lovable characters, Guardians of the Galaxy: The Telltale series adds a twist to the storyline. Action-packed and killer soundtrack to boot, there will not be a dull moment when playing.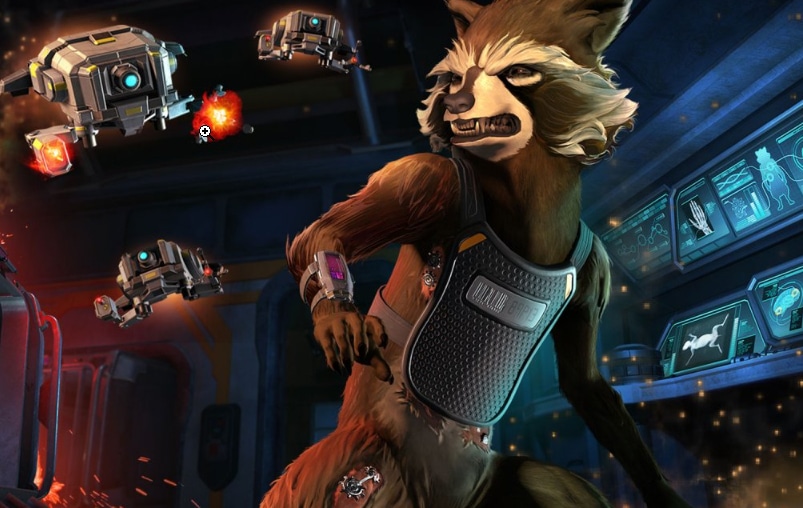 Rocket in the face of danger
5. Batman: The Telltale Series
Nuh nuh nuh nuh Batman
Reminiscent of all the Batman games, Telltales offers a new spin-off with a lot of action and Bruce Wayne. Battling Batman's most memorable foes such as Catwoman and Penguin. The lastest foe is Lady Arkham who wants nothing more than to taint the Wayne family name.
Batman games will always be like all other Batman games, but if you like superheroes, it's still a worthwhile playthrough.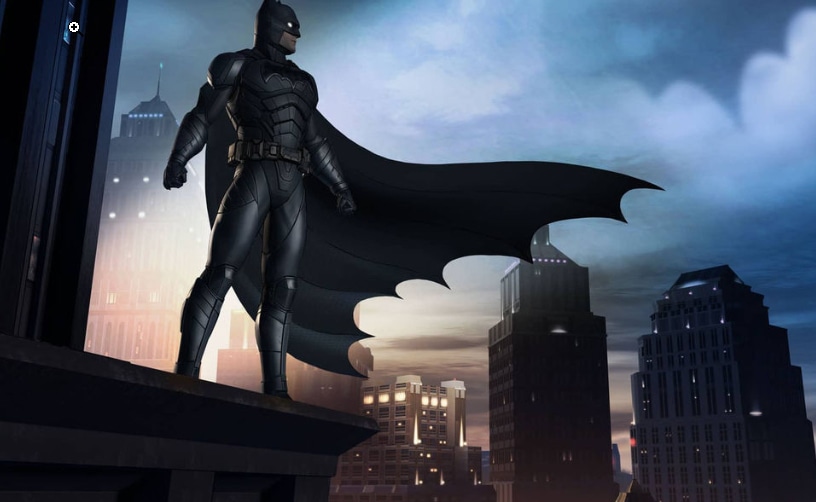 Batman looking down upon Gotham
4. Game of Thrones
Presenting House Forrester
Telltales offers you an interesting perspective on the Game of Thrones plotline as you are casted as House Forrester based in Westeros, friend to House Stark.
In this version, you still interact with some of the main characters from the show and books. Action-packed and cool characters. What's not to like?
Drogon being dramatic
3. Tales from Borderlands
Welcome to the wonderfully chaotic world of Pandora
This version was a pretty exciting discovery for me. I am a big fan of Borderlands in general, and when Telltales put this out, oh boy, was I happy. Playing as Rhys, an employee of an evil company. You embark on a journey to save Pandora from a great threat.
Borderlands. This all the reason you need to play this game. Great storyline, characters, and of course Claptrap. Borderlands is nothing without our favorite dancing robot.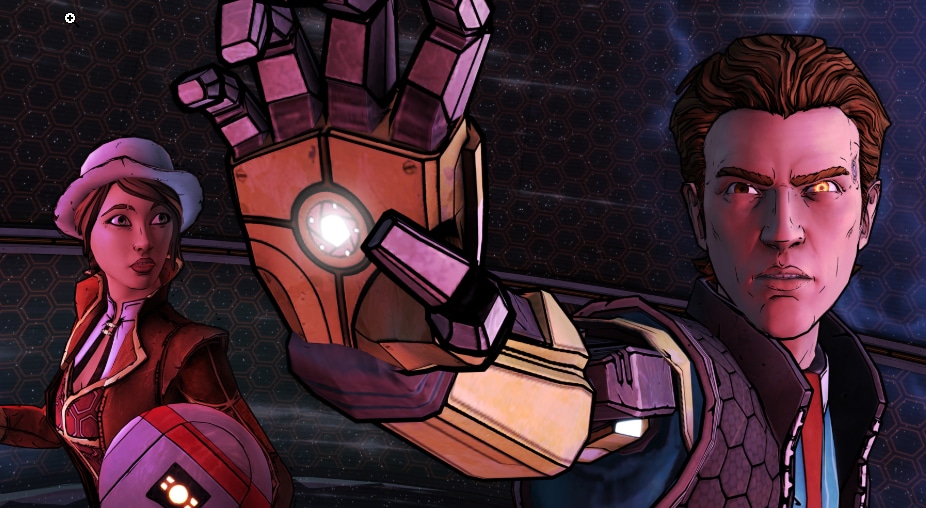 Rhys saving the day
2. The Walking Dead 
You will cry
Probably Telltale's most well-known game, The Walking Dead adaption is riveting. Following the story of Clementine, a young girl who has lived a tragic life. This is a hard game to play with some serious choices, so if you're anything like me, you will cry.
The Walking Dead sucks you in completely, so it is best to play this with a nice large window of time. After each episode, you will keep wanting more. Also, keep some tissue handy, since you might need it.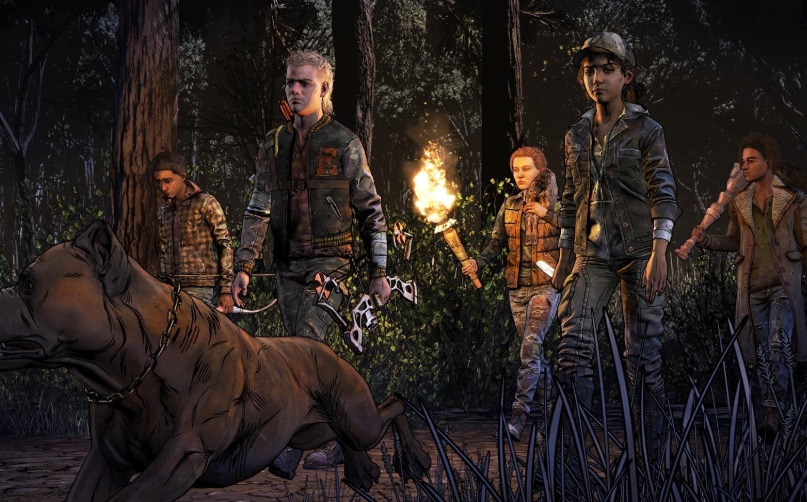 Out for a midnight stroll
1. The Wolf Among Us
Bigby is about as cool as cool gets
Okay, hands down, this is my favorite Telltales game. Based on the Fable comics, you play as gruff detective Bigby Wolf. He is rough around the edges, but he means well. He takes on a case to bring down the Crooked Man, who has been wreaking havoc on the characters of Fabletown.
This is a very aesthetically pleasing game with a noir murder mystery style to it. The characters are engaging and the storyline makes you beg for more. I highly recommend this one.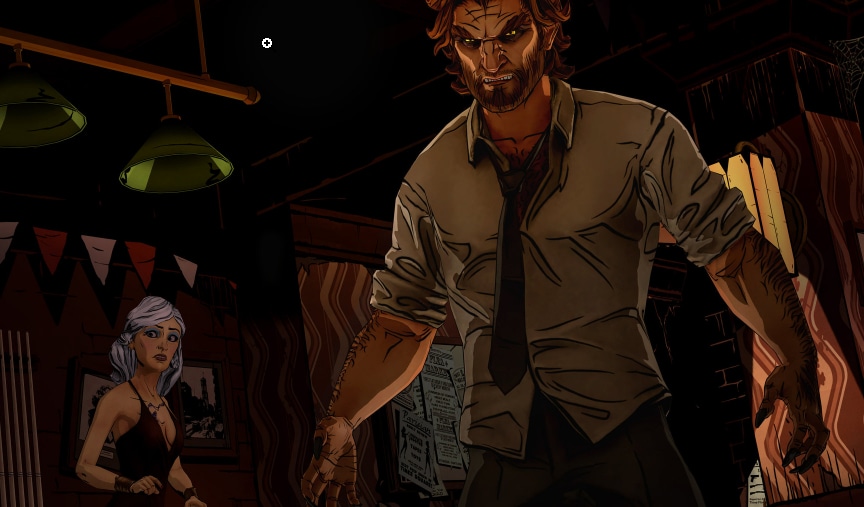 Bigby, ready to strike
That's it! These are the top 10 Telltale Games. 
Thanks for reading!
For more games with the best story:
Image Gallery