15 Best Russian Games Made By Russian Game Developers
Updated: 01 Mar 2020 8:43 am
Put on a gas mask and carefully tread into the poisonous wasteland with fierce monsters lurking about, how long can you survive?
Want to enjoy games oozing with distinct Russian culture but don't know what game fits the qualification? Or perhaps, you are a new gamer and don't know where to look for games made by Russian developers? No worry, in this article, you will find a list of games from Russian developers that will satisfy your need for some good Russian games. 
Seek no more, here are the 15 Russian games that could be the answer you've been searching for: 
15. Crossout (PS4/Xbox One/PC)
Developer: Targem Games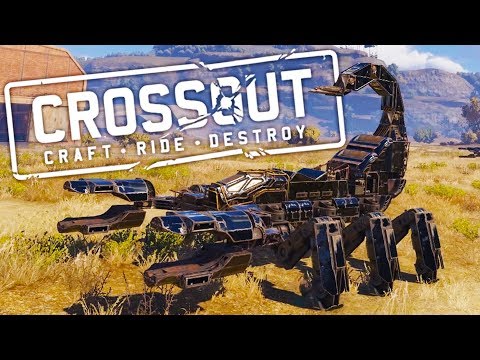 Craft, Ride, and destroy are your sole purpose in this game. Steering your very own vehicles across the perilous wildland, work as a team and partake this adrenaline-fueled mad-max style racing and eradicate your enemies in style. However, don't mindlessly ram your car against the enemies, a well-planned strategy is the key to victory.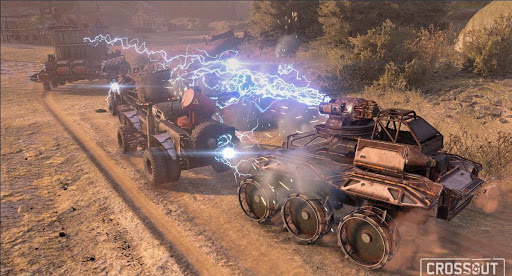 Limitless - why not? Put on a laser tower and blast your opponents to ashes.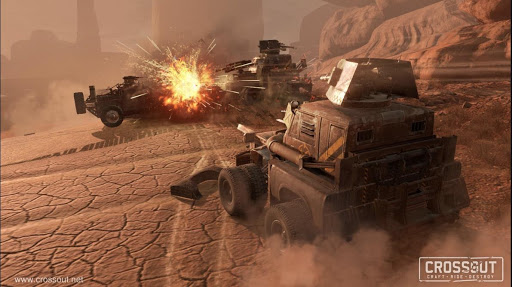 All sides matter - Alas, I was careless. It's too late for me to notice the ambush. Crap, I need to bid farewell to my ride side tires.
14. Beholder (PS4/Xbox One/Nintendo Switch/PC/Mac/iOS/Android)
Developer: Warm Lamp Games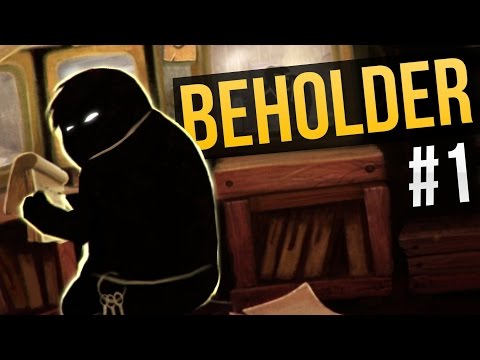 You are a landlord in a totalitarian State, your mission, should you choose to accept it is to spy on tenants, peep, eavesdrop, and profile any suspicious activity or anyone capable of plotting subversion against the State.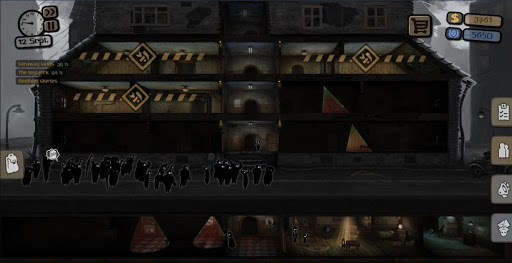 The spy among us - It's your job to snitch whoever is plotting against your beloved state.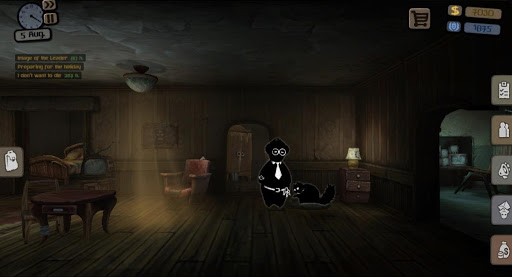 Feel for them - Yes, it's your job to be the snitch. But the question is, will you?
13. ATOM RPG (PC)
Developer: ATOM TEAM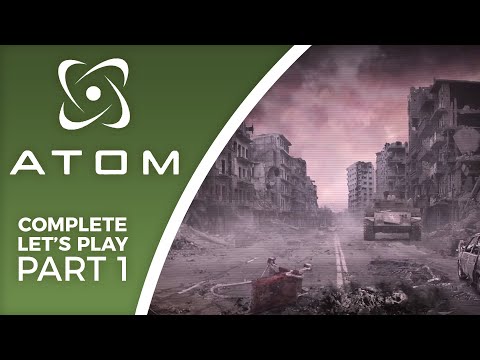 In 1986, after both the Soviet Union and the Western Bloc were destroyed in mutual nuclear. Your protagonist, one of the survivors from the aftermath, needs to explore the wondrous wasteland and to discover an imminent threat that could destroy all that is left on earth.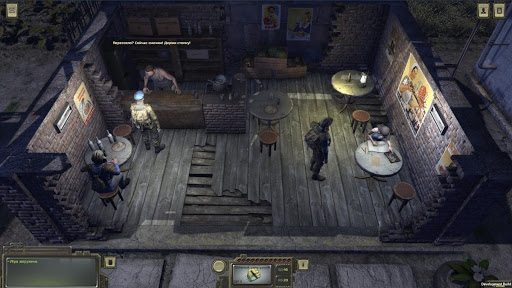 Trust issue - it's up to you to decide whom to trust and whom to expose for what they really are.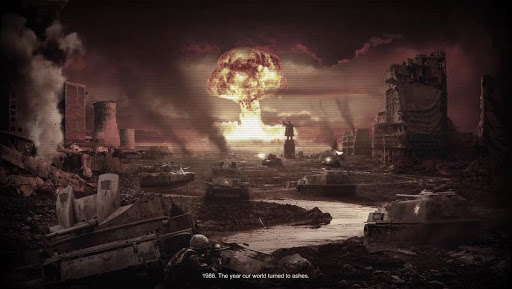 War is never pretty - Stride through the war-torn wasteland to salvage whatever's let off it. 
12. Heroes of Might and Magic V (PC)
Developer: Freeverse Inc.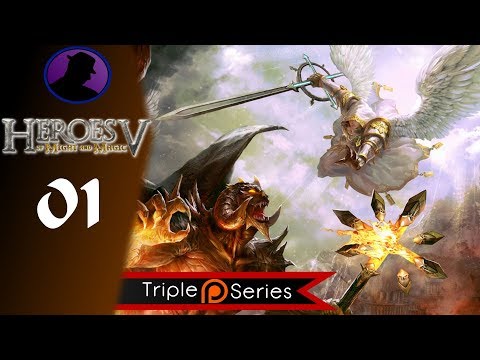 Heroes of Might and Magic V gameplay 
The fate of the world is in your hand as you rally Heroes from a variety of legendary factions; they must unite together to defend swarms of demon as they unleash relentless assaults over the land. Furthermore, they need to unveil the secret of the Demon lords.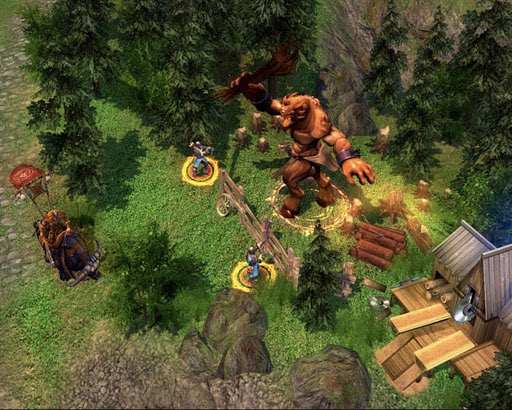 Size doesn't matter - it's not about who's bigger and stronger, it's about how you deploy your troops.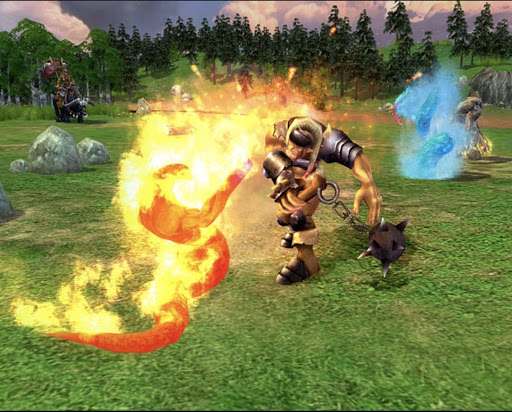 Non-linear - there's more than one side of the campaign you can play, see the world from different perspectives. 
11. Silent Storm (PC)
Developer: Nival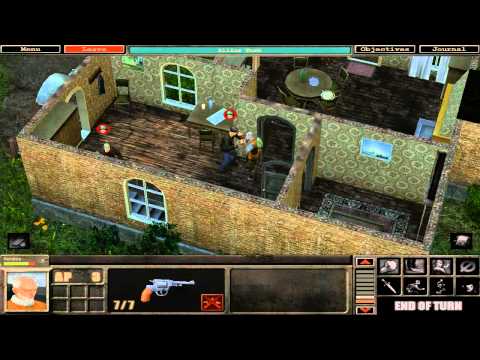 Engage in this intense turn-based war against the backdrop of WWII. You control the leader of a multinational squad and risk your life to sneak behind enemy lines to collect intel and wreak havoc on your enemies. Also, you must try to thwart an unknown new rising power whose plans are even more sinister than you could've imagined.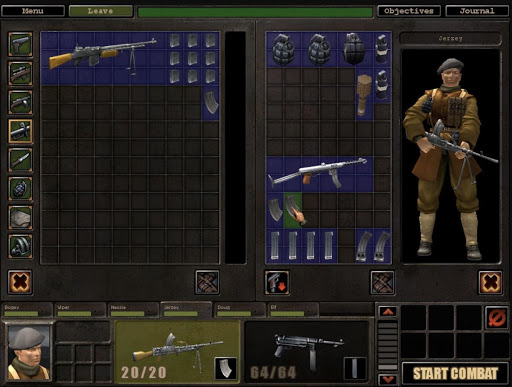 Well-prepared - Make sure to gear up before charging into the warzone.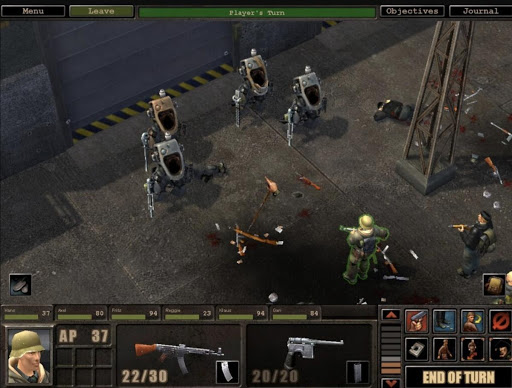 High-tech - There are more than 75 authentic weapons from WWII, and yes, even includes experimental weapons. 
10. Blitzkrieg (PC)
Developer: Nival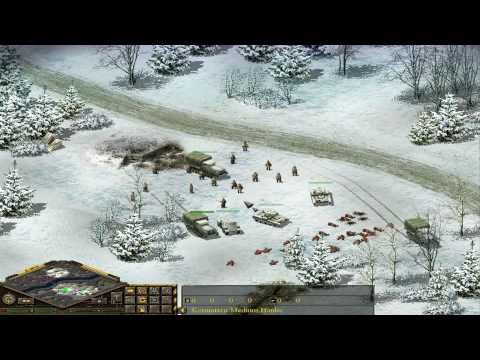 March into the epic battle of WWII as you take part in three different campaigns to view from a different perspective of the historical moments. Relive the soul-wrenching moment in history and savor the hard-won victory.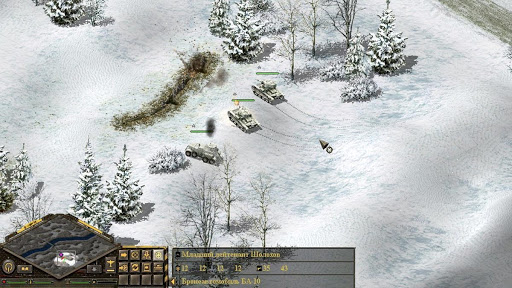 High and low - wisely put the terrain to your advantage and take over the battlefield.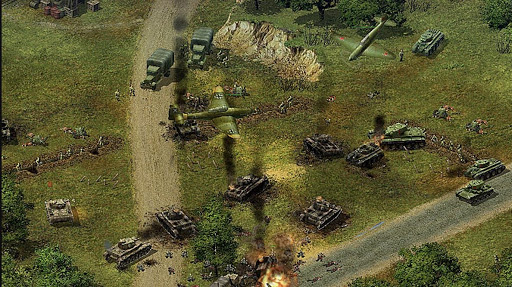 Art of war - if you enjoy the unpredictability of war and element of surprise, you'd enjoy the unlimited randomly generated side missions. 
9. Escape from Tarkov (PC)
Developer: Battlestate Games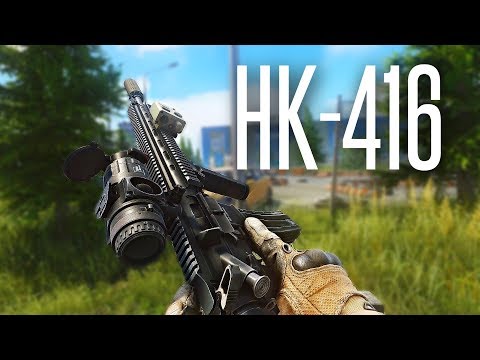 In an abandoned fictional Norvinsk region, you need to scavenge whatever you could find and fight your way through a three faction war between scavenger gangs, former private military forces, and black ops units to escape back to the free world from this god-forsaken city.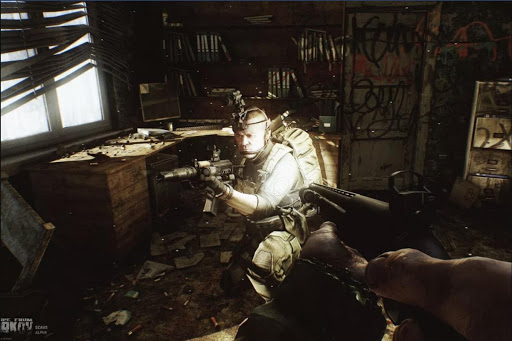 Trust issue - you need to team up to escape, but you also need to look after your back. 
Stack Up - Make sure to scavenge and stash up whenever possible.  
8. Metro 2033 (PS4/Xbox One/PC/Mac)
Developer: 4A Games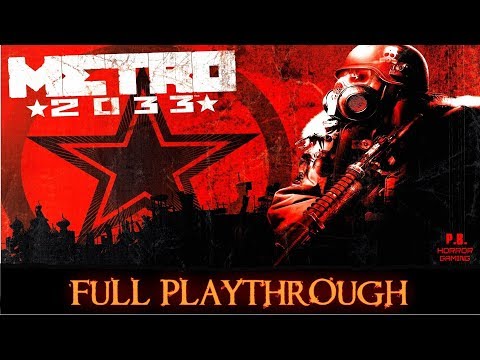 Twenty years after the nuclear war has devastated the world, Artyom, the man you put your shoes in, must save his home station from the dangers lurking within the Metro. Once again, gear up and explore the dangerous wasteland and defeat ferocious monsters.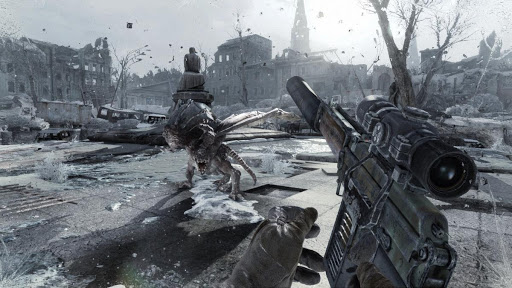 Never lower your guard - Before changing the magazine, make sure your surroundings are safe.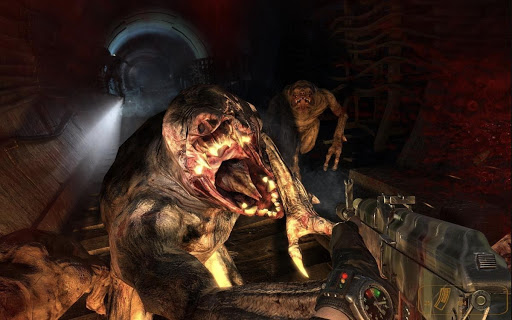 As above, so below - It's not just above the ground, underground is also dangerous.
7. Metro Exodus (PS4/Xbox One/PC/Mac)
Developer: 4A Games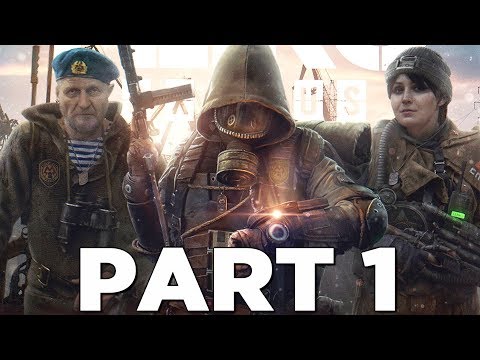 After the event of Metro last light, once again, your main character, Artyom, is obsessed with the idea that human survivors exist outside of Moscow. He decides to explore the surface against everyone's will, and so the journey of exploring a more dangerous world begins.
Dryland - This is no longer the poisonous swamp but the treacherous desert.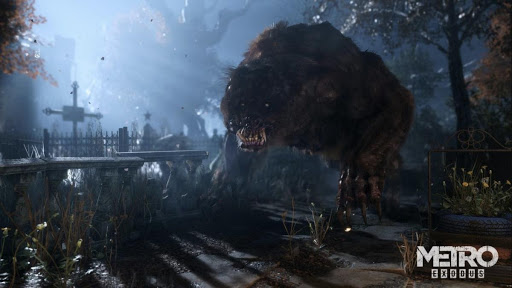 Pat him on the head - It's not just human enemies, you also need to be careful of vicious monsters. 
6. S.T.A.L.K.E.R: Shadow of Chernobyl (PC)
Developer: GSC Game World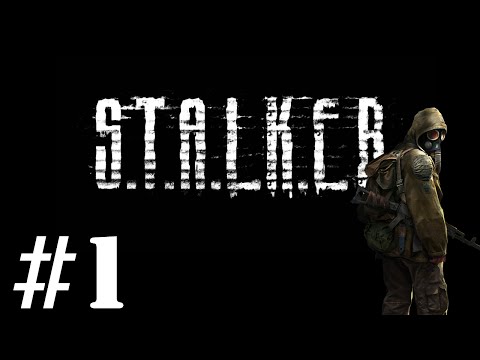 2012, you play as one of the S.T.A.L.K.E.R and sets foot into the dangerous world with high radiation, mutated creatures, deadly radiation, and strange, anomalous energy to search for an "artifact" To sell them on the black market or trying to find the 'truth' behind the Zone.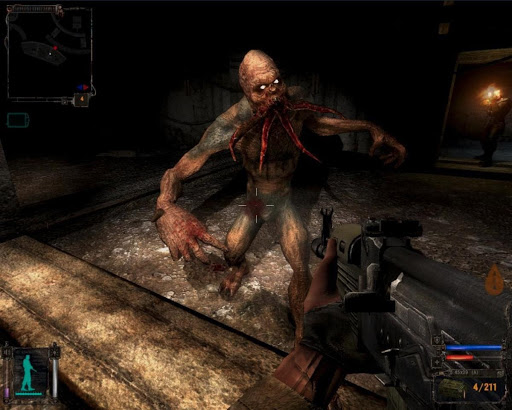 Nothing to see here - It's a place high is radiation, what do you expect? Of course you'll encounter mutated monsters.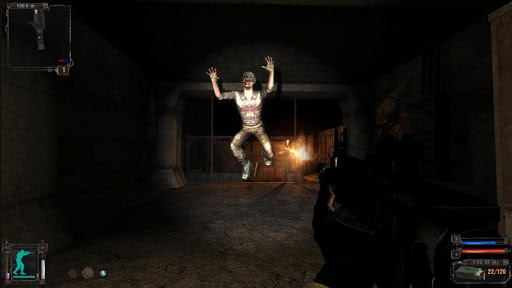 How high can you jump - An immersive storyline seamlessly connect with breathing and non-linear open-world environment.
5. Sea Dogs (PC)
Developer: Akella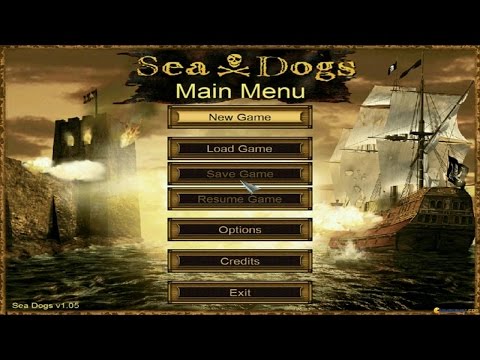 Return to the age of sail as a young captain looking to make a name in the world, you need to confront vicious pirates and sail across the treacherous sea. Wherever you want to go or whatever you want to do is up to you, how you want to shape your epic journey is your choice.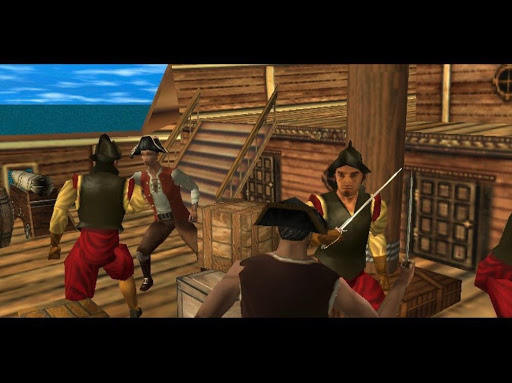 Sea chanty - embark on a grand journey on the sea and decide your own fate.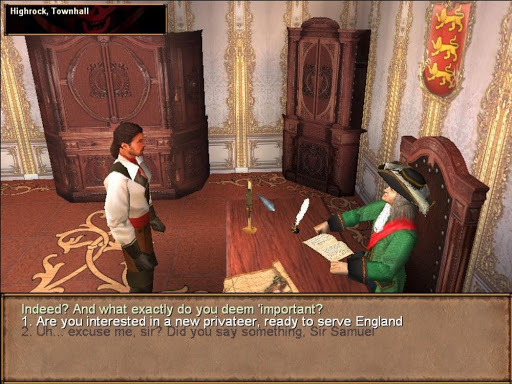 You decide - how the ending's going to turn out, it all depends on your behavior and decisions. 
4. World of tanks (PS4/Xbox One/PC/Mac)
Developer: Wargaming Group Limited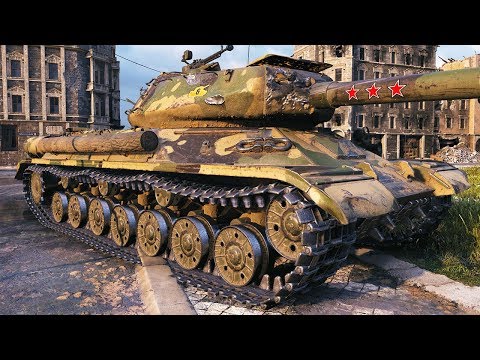 Pilot the tank you assemble onto the battlefield and enjoy the intense and fast-paced battle, be vigilant or you might be the next one get blown to pieces. 
Nice garage - A huge roster of over 300 massive tanks and a lot of customization await you.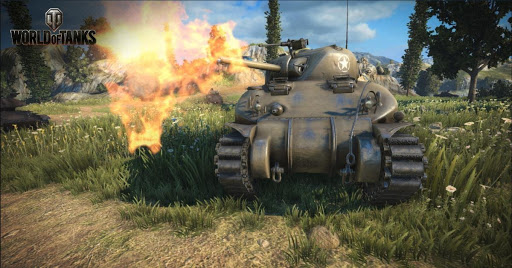 Location, location, location - there are up to 26 unique battle arenas that you can put your skill up to test. 
3. World of Warships (PS4/Xbox One/PC/Mac)
Developer: Wargaming Group Limited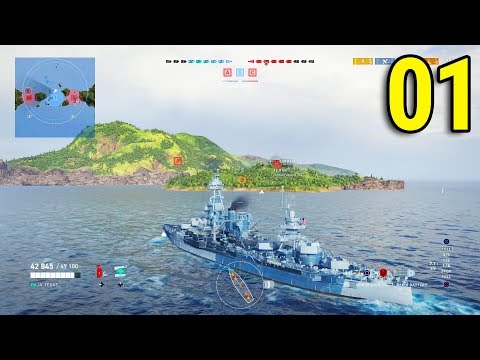 Experience the epic and grand battle with your unique battleship, and traverse the dangerous sea to fight against other formidable battleships.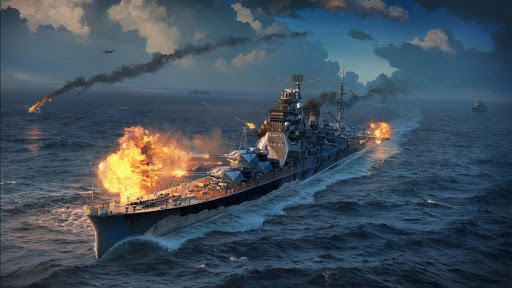 Sail with style - different types and more than 200 vessels offer to you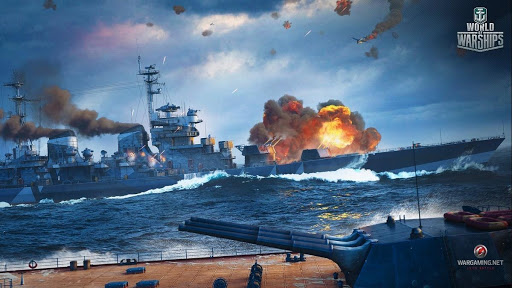 Make sure it doesn't rain - Variable weather: rain, snow, and fog can influence the course of the battle.
2. War thunder (PS4/Xbox One/PC/Mac)
Developer: Gaijin Entertainment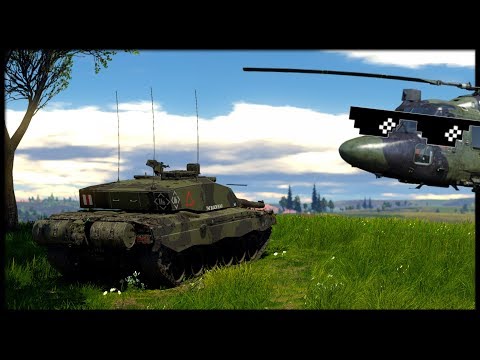 Air, land, and sea are your playground. Your goal is to pilot various kinds of vehicles like a tank, aircraft, and vessel to take down the enemy force in an ever-evolving environment.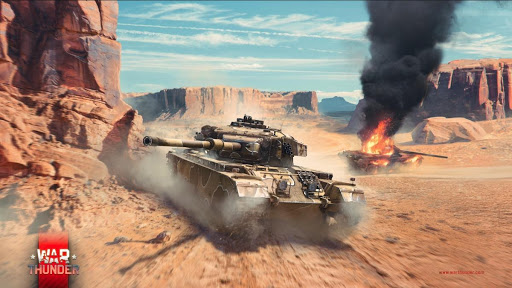 Big theater indeed - the game provides up to 80 maps representing the main historical battle theaters.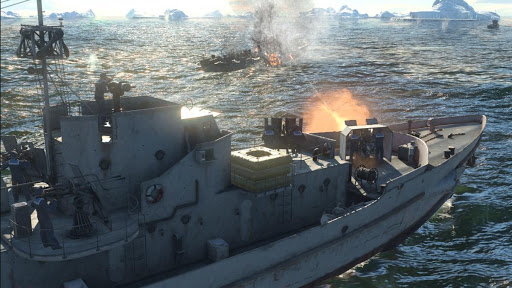 Non-stop - Regular content updates including new vehicles, maps, missions, and nations.
Tetris (Nintendo Switch/PC/PS4/Xbox One/Mac)
Developer: Alexey Pajitnov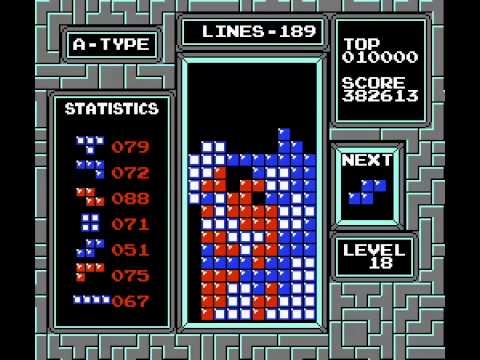 Your only goal in this classic and symbolic tile-matching puzzle game is to align blocks into lines and make them disappear before reaching the top. This is not an easy task if you underestimate the game! And this game is definitely one of the contributors to  the success of video games nowadays.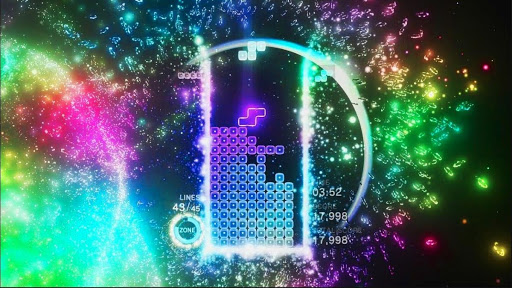 As time goes by - Tetris is an iconic classic, and it can be improved with dazzling colors  and special effects.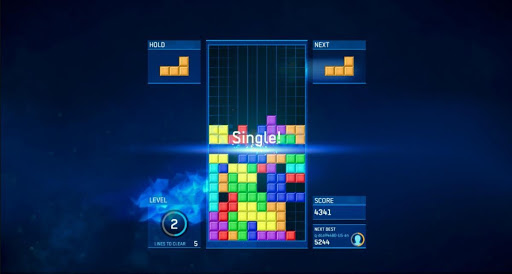 Never gets old - Tetris is one of the few games that is responsible for video games' success. 
You may also be interested in:
Image Gallery