Top 15 Fantasy Online Games
Updated: 15 Oct 2019 5:31 am
Delve into Fantasy Worlds Teeming with Life, and Danger
What Are The Best Online Fantasy Games?
Delve into the mystical fantasy worlds created by some of the greatest video game producers in the world.
From slaying monsters to building awe-inspiring structures, fantasy games bring out the creativity in the gamer. Embark on a journey to discover the top 15 fantasy online games and what makes these fantastical worlds awesome.
15. Blade and Soul
Blade and Soul gameplay
Blade and Soul revolves around completing quests assigned by NPC's. You choose from four playable races, each based on the four Chinese symbols: Azure Dragon, Black Tortoise, Vermillion Bird, or White Tiger. Using your martial arts combination skills, you will face off against foes in your environment and eventually against other players as well.
What's Great About Blade and Soul:
Highly customizable characters based on the four Chinese symbols to attune with your style of play
Martial arts-inspired combat in an open-world environment; combination attacks available
"Downed Mechanic" features allow players to recover from the brink of death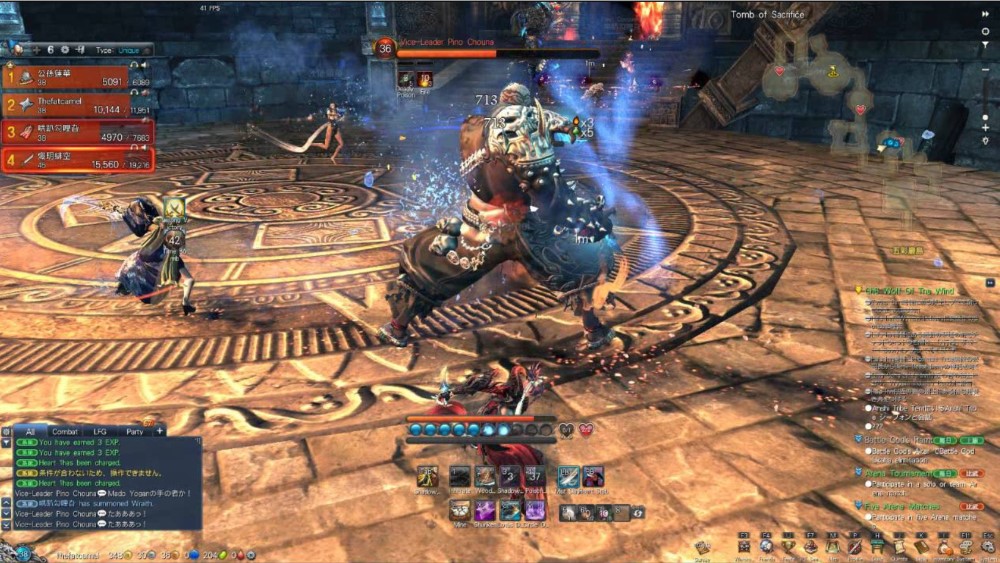 Use a combination of martial arts attacks to defeat your enemies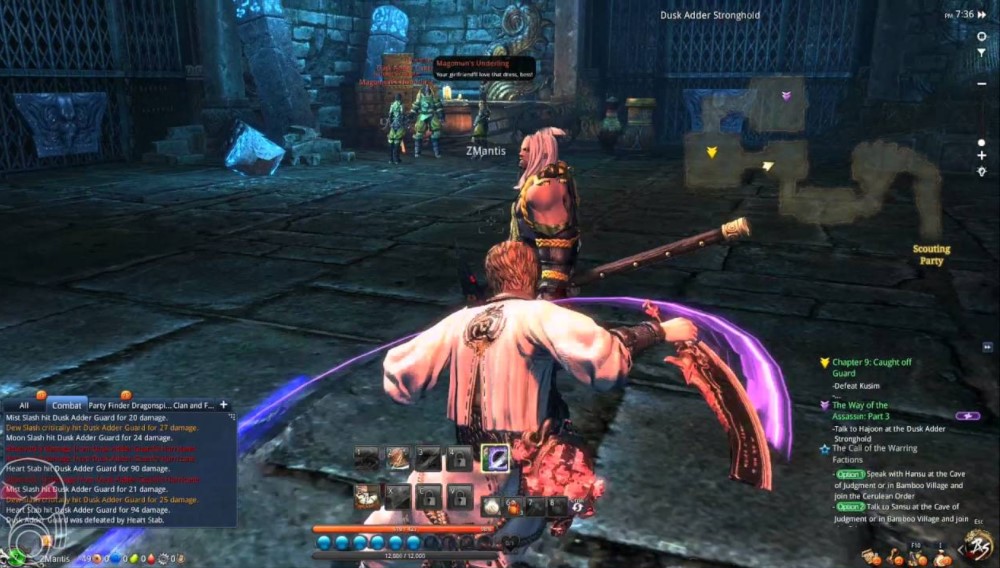 Customize your character to fit your style of play
14. Minecraft
Minecraft gameplay
The goal of Minecraft is to explore your own creativity in an 8-bit form. Use creative mode to re-create magnificent structures of your favorite historical region, or your favorite fantasy castle, or anything you can think of! Survival mode puts you up against zombies, creepers, skeletons, and more monsters all while trying to build your base and survive.
What's Great About Minecraft:
Unique 8-bit form makes Minecraft unlike any modern game
Play online with friends to create fantastical worlds, or invade other worlds to destroy their creations
The world is infinite and completely open: what you do with it is up to you!

Create a giant turkey
Use electrical switches to make a working elevator
Re-create Rivendell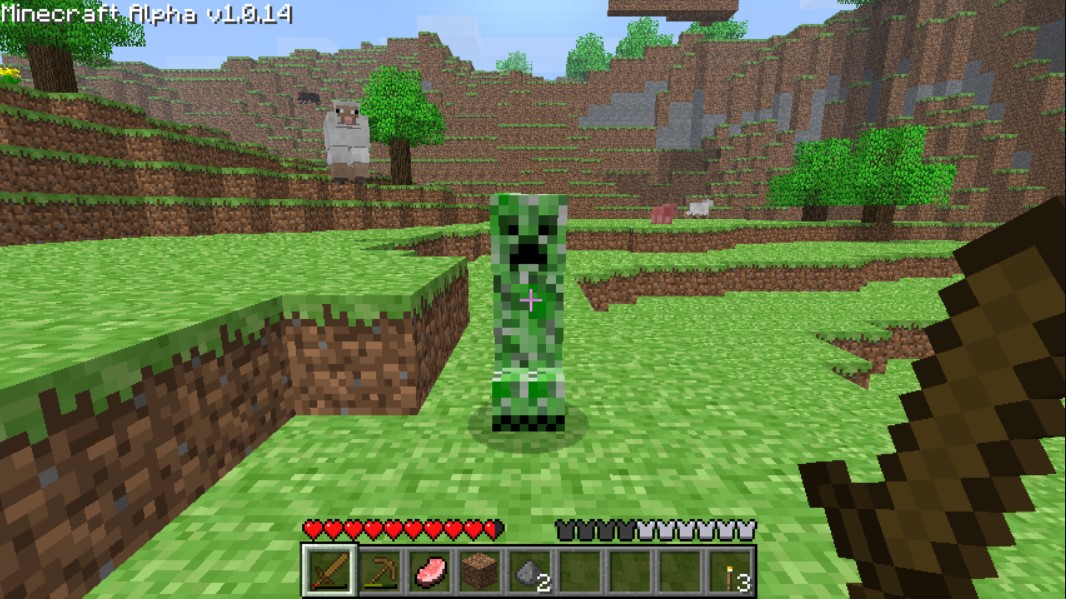 Face off against Creepers in Survival Mode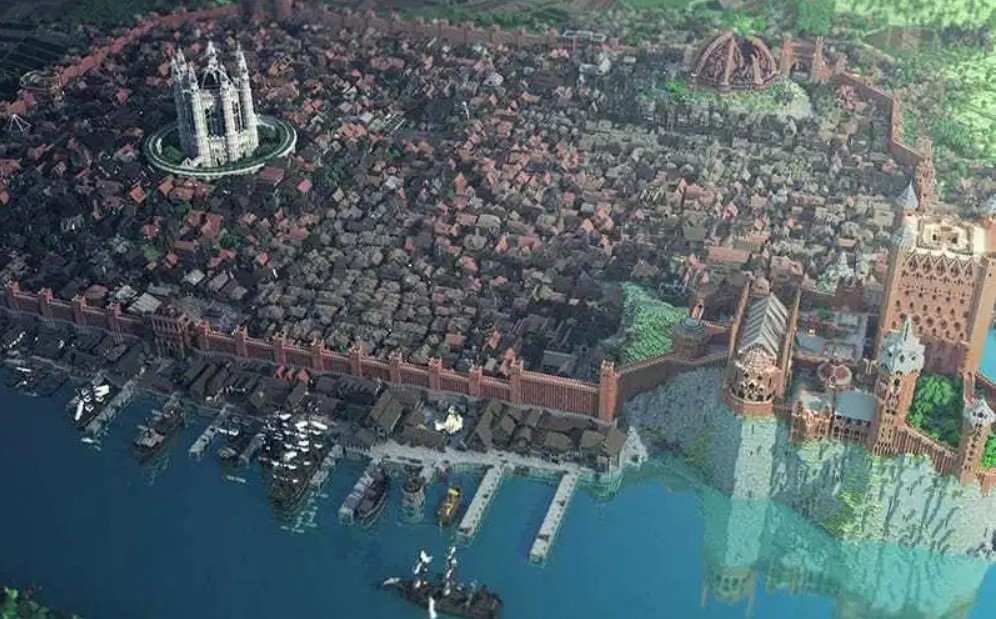 Create castles and structures from your favorite fantasy worlds (King's Landing from Game of Thrones)
13. Old School Runescape
Old School Runescape gameplay
Old School Runescape is an open world game that allows you to build your characters' skills in a variety of ways to gain an edge over other players and NPC monsters. Players can set their own goals and objectives to further their character in their own style. Use trading, chatting, and minigames to interact with other players and up your skills.
What's Great about Old School Runescape:
Large open world and non-linear objectives lets you choose exactly how you want to play
Build skills to gain an edge over other players in a variety of ways including fishing, wood cutting, trading, chatting and minigames
Travel through the fantasy world of Gielinor using a number of methods including on foot, magical spells, or chartering ships.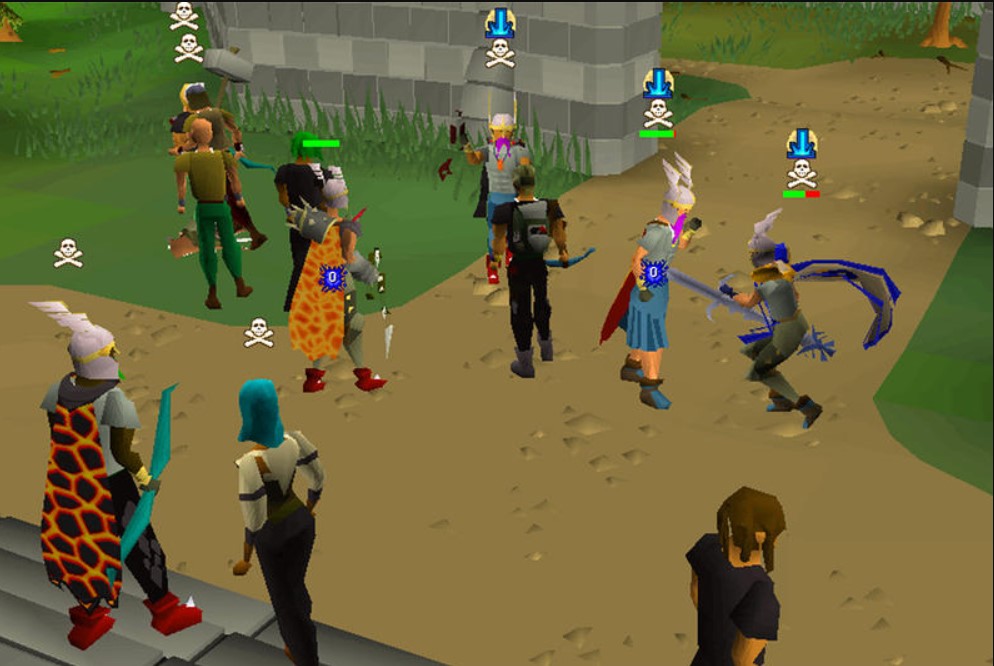 Play online with others in an open world style where you choose your own objectives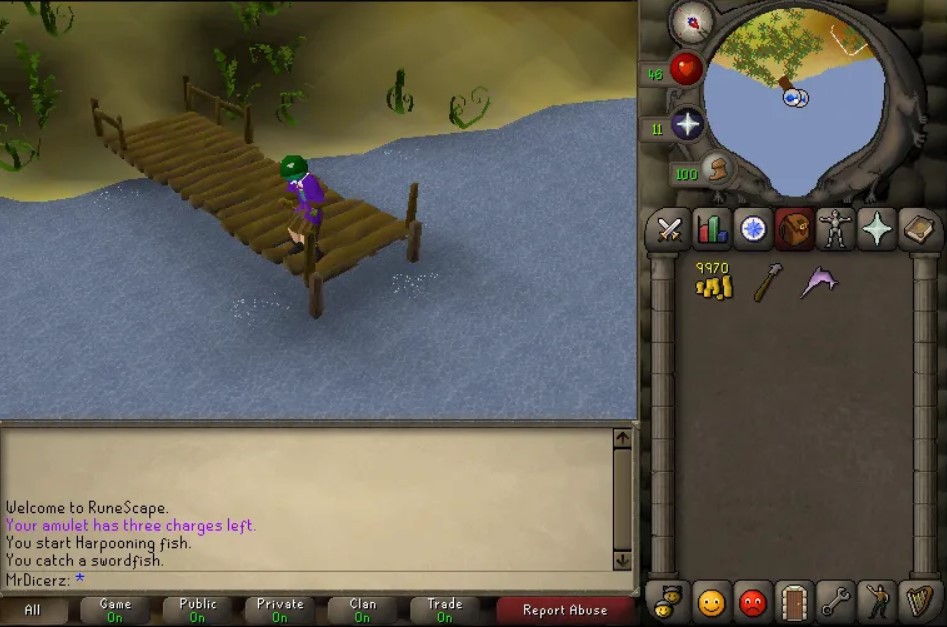 Build your skills in a variety of ways including fishing, wood cutting, and minigames
12. Kingdom Under Fire 2
Kingdom Under Fire 2 gameplay
Taking place 150 years after the events of Kingdom Under Fire: The Crusaders, Kingdom Under Fire 2 explores the wars between three factions: The Human Alliance, Dark Legion, and Encablossians. You control a hero who can command various troops and take down enemy castles. The three factions struggle for control of the continent of Bersia, and you must choose a side and fight with your troops to obtain victory.
What's Great About Kingdom Under Fire 2:
Explore the world of Bersia with a band of troops that you are able to command
Use your troops to break down castle walls with cannons or protect your troops with spearmen
Explore the wars between three great factions and their struggle to control Bersia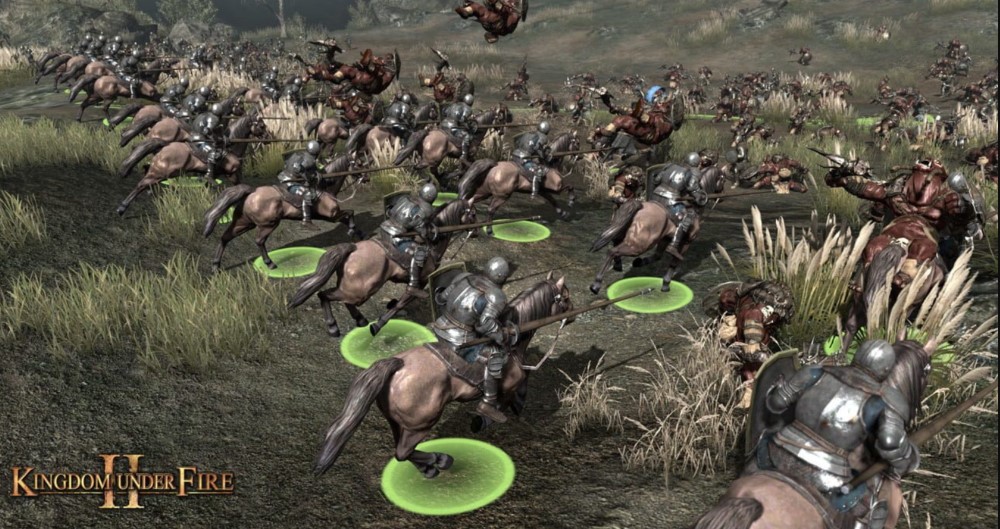 Command your troops in your own style of play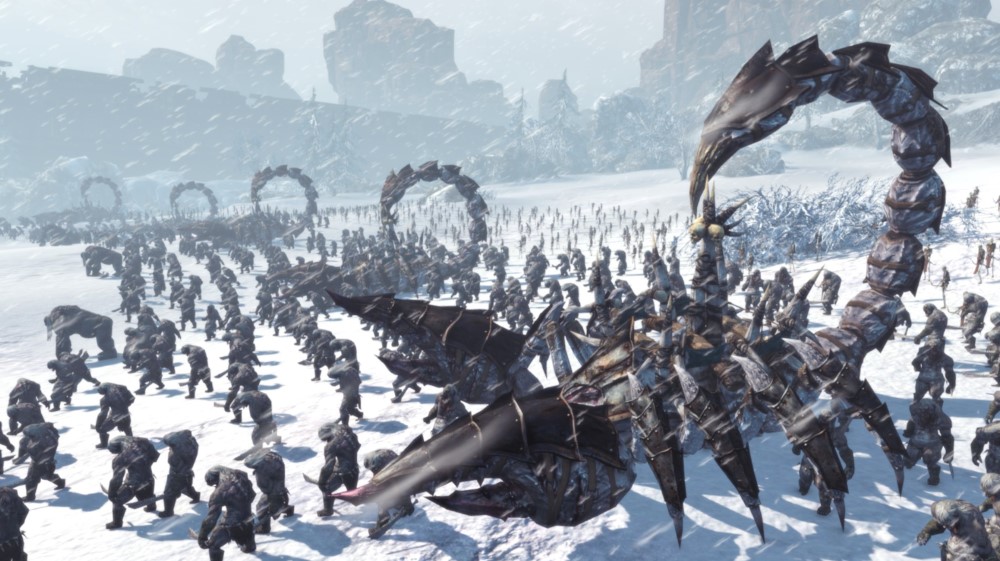 Participate in epic battles as war wages between factions
11. Lord of The Rings Online
Lord of the Rings Online gameplay
Lord of the Rings online drops you into the epic fantasy world of Middle Earth. With incredibly customizable characters, your objective is to complete quests, craft your gear, and advance your hero to fight Sauron, or fight for Sauron if you choose.
What's Great About Lord of The Rings Online:
Explore familiar and renowned locations from Middle Earth such as the Shire, Lothlorien, and the Mines of Moria
Advance up to level 105 and choose between 4 races, 9 classes, 10 professions, 7 vocations, and over 1,000 titles, skills and traits.
Design and customize legendary weapons of power like Gandalf's Glamdring or Bilbo's Sting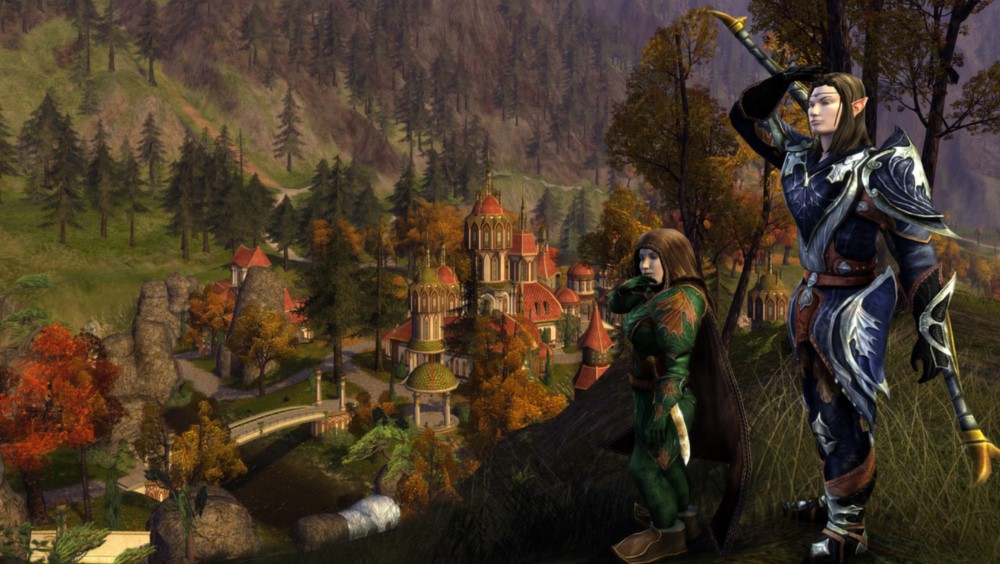 Explore the epic world of Middle Earth in a customizable character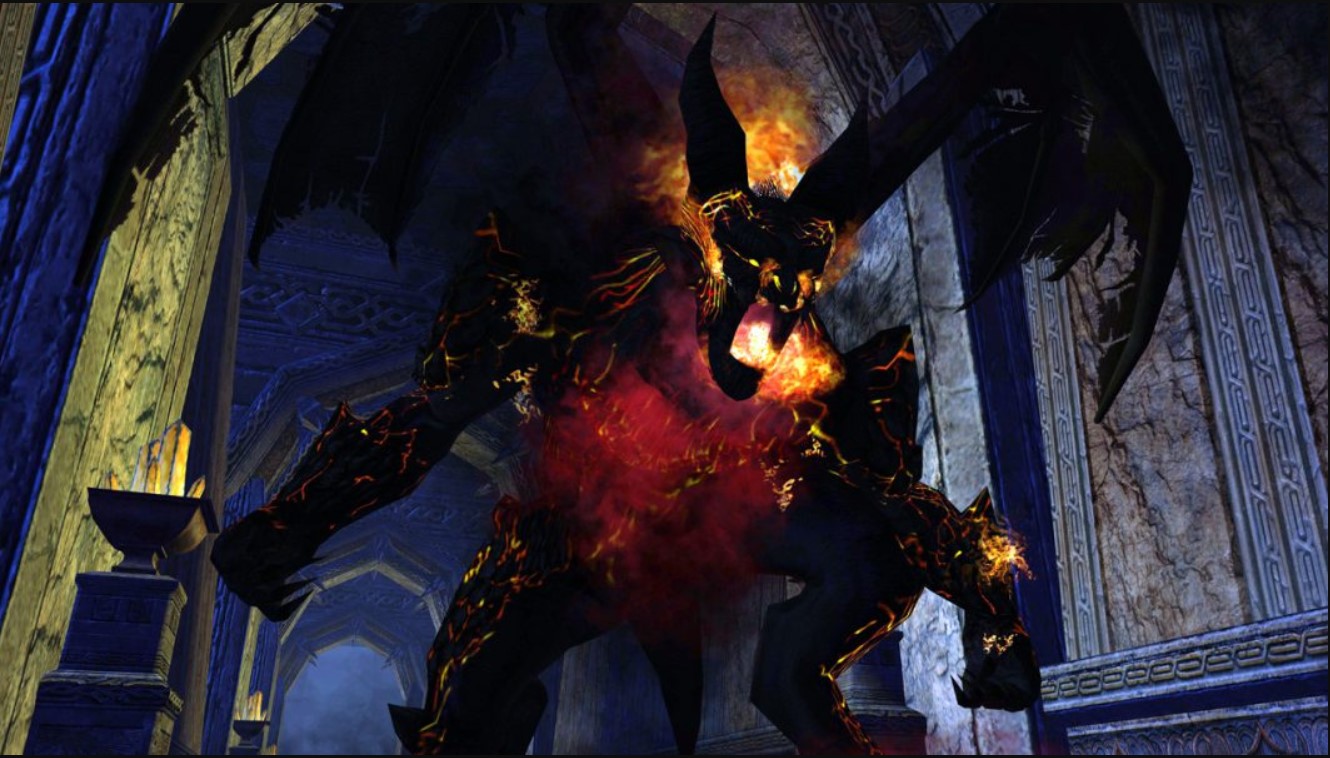 Interact with, and face off against, familiar characters such as the Belrog
10. TERA
TERA gameplay
TERA combines the deep social experience of an MMO with intense and rewarding tactical combat that goes beyond simply point and click. With a variety of customizable characters that fit your style of play, you can team up with others to fight off monsters and other players. Complete quests to build your character's skills and explore a world rich in both history and lore.
What's Great About TERA:
Choose between seven character races and nine classes, each with a unique battle style
Fight as part of a guild or join an alliance to take down Big Ass Monsters or other players in a PvP battleground
Your skill, position, timing and aim matter, not just how quickly you can cycle through targets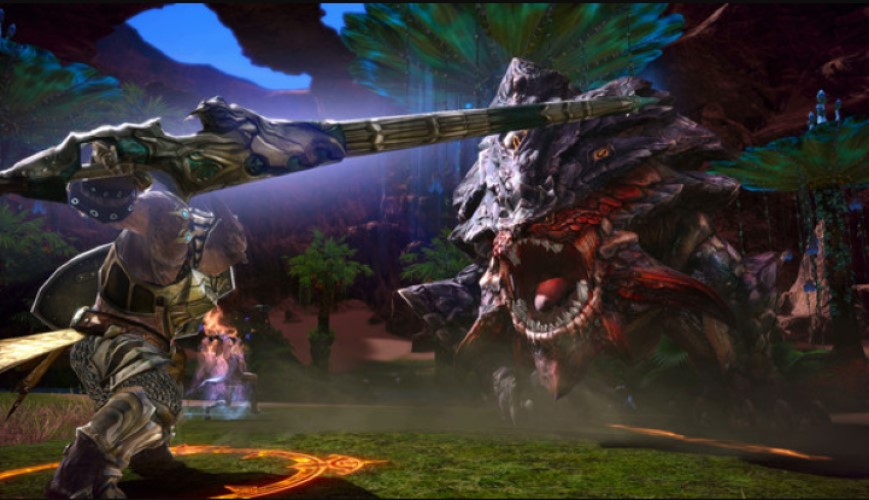 Fight epic battles against huge monsters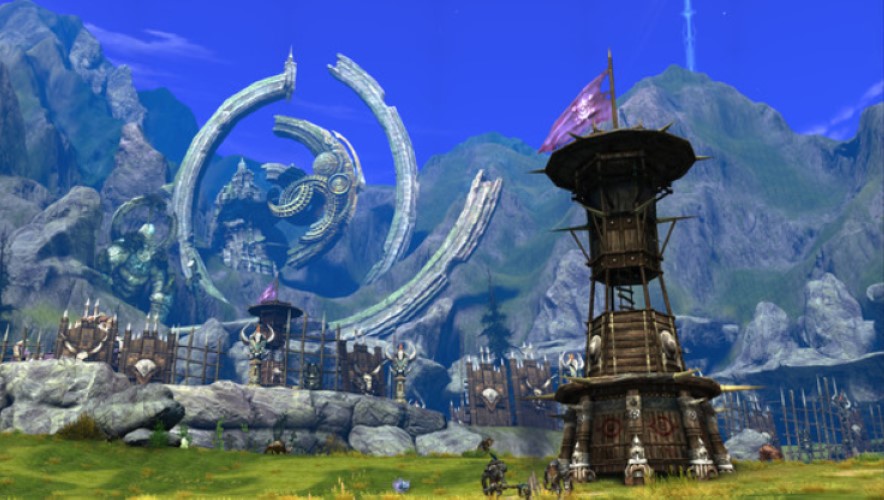 Explore a fantasy world rich in history and lore
9. ArcheAge
ArcheAge gameplay
ArcheAge consists of a zone-less world where you can develop your character choosing three basic skill types from a selection of eleven. Quests are available to gain experience to use in a variety of categories. The goal of the game is to immerse yourself in the world, engage in combat against players of other factions, and try to gain control for your own faction.
What's Great About ArcheAge:
Craft equipment, food, vehicles, and furniture and gain proficiency levels to unlock new crafting options
Construct your own house and craft a unique interior design. Pay taxes or risk losing your possessions! Options to build a garden and raise plant and animal life is also available
Watch out for crime points; A judicial system run by players exists that can summon you if you commit too many crimes and sentence you to prison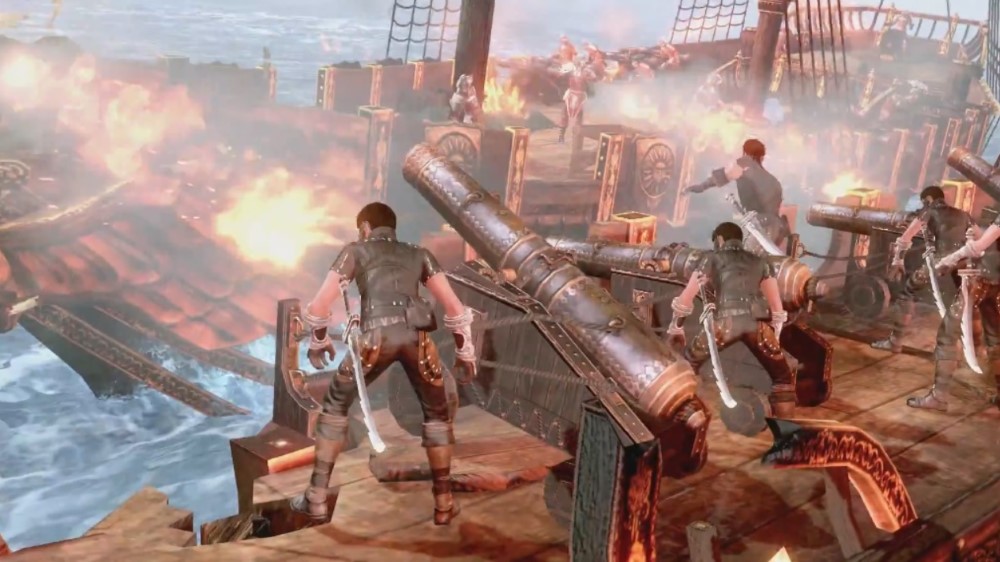 Engage in naval battles against other factions
Purchase pets and train and grow them into battle companions or mounts
8. World of Warcraft
World of Warcraft gameplay
In World of Warcraft you have an incredible open world and customizable characters to play in, with a variety of quests, classes, and paths to choose from. The main point to World of Warcraft is crafted from your own personal objectives and the quests you choose to go on. You can align with others to defeat dungeons or other players as well as go solo in the open world to complete quests and gain experience.
What's Great About World of Warcraft:
Massive online play in the world of Azeroth with two available realms: Normal and roleplay
The longer you play the greater the available options including weapons, gear, transportation and new locations
Team up with groups in "instances" to clear dungeons and reap your own treasure and rewards.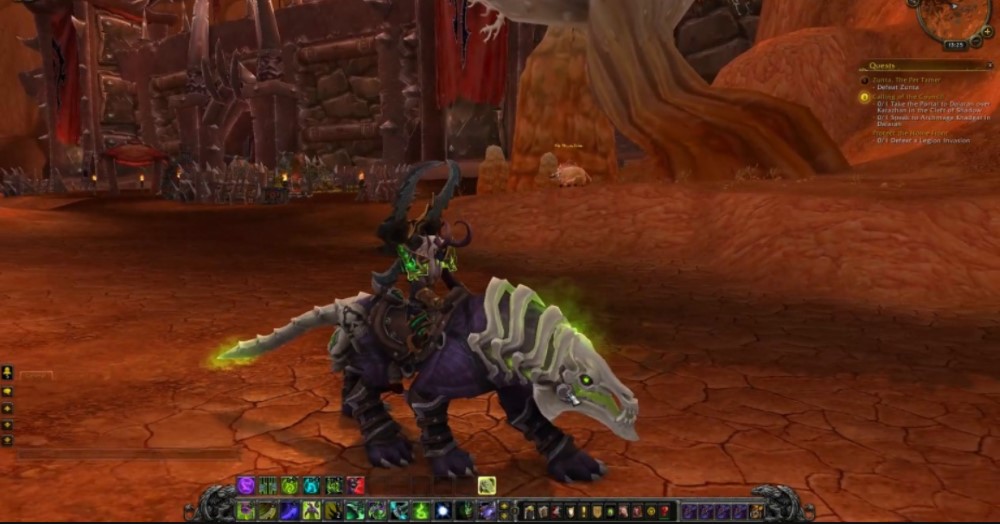 Customize your character and mounts to create a unique style of play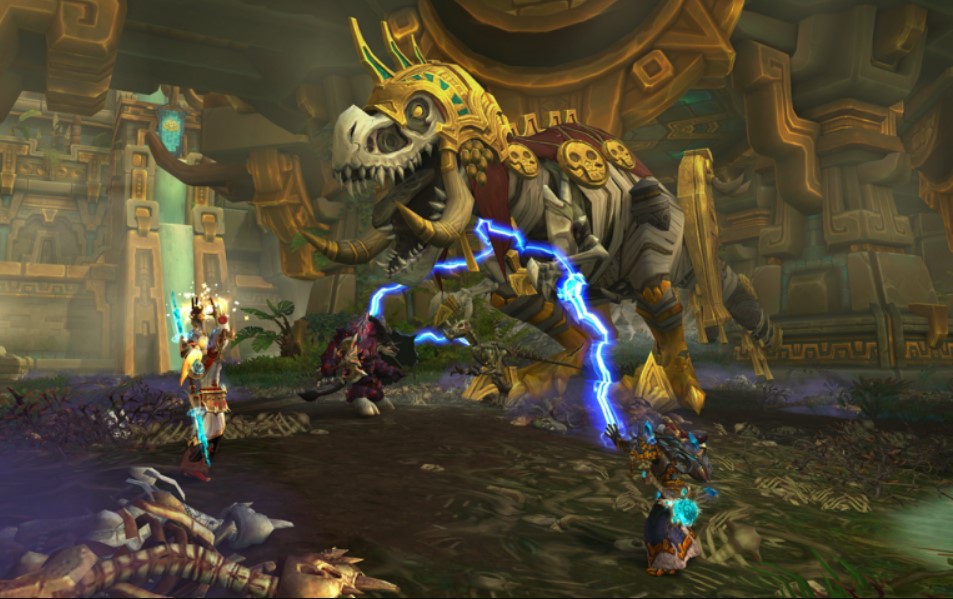 Team up with other players to clear difficult dungeons and reap the rewards
7. Guild Wars 2
Guild Wars 2 gameplay
Guild Wars 2 is set in the fantasy world of Tyria. Your objective is to create a unique character that can help defeat the five elder dragons. Unlike other MMORPGs, Guild Wars has a storyline that your character will follow, approaching quests and plots in several variable ways, all while playing online with others.
What's Great About Guild Wars 2:
Choose 10 skills from a much larger pool to pin-point your strengths in your own style of play
Increased low-level cap eliminates grind-based gameplay, allowing for better character development
Both small-scale and large "world vs. world" combat available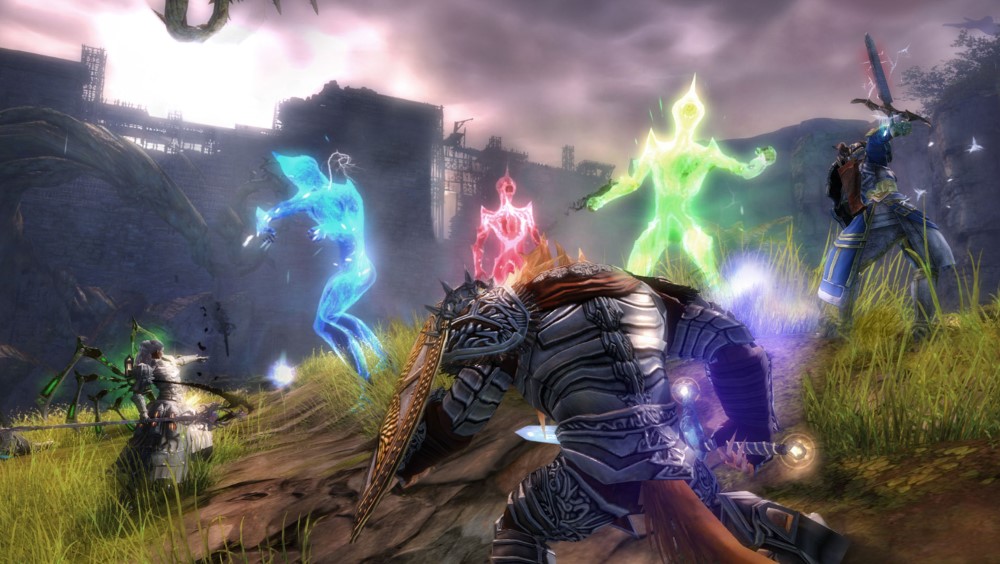 Battle against world monsters or against other players
Team up with other players to defeat powerful enemies throughout the world
6. Final Fantasy 14
Final Fantasy 14 gameplay
The goal of final fantasy XIV is to unravel the mystery behind the masked man you see in a vision. Complete quests to gain experience and level your character up to defeat stronger and stronger opponents. Join teams and travel through dungeons to gain experience or find rare items at higher levels. Use physical attacks, weapon skills, and magical attacks to complete your tasks and unveil the true story behind the masked man.
What's Great About Final Fantasy XIV:
Instanced content allows you to join a team of four to eight players to complete dungeon or boss battles
Gain EXP through completing quests, exploring instanced dungeons, participating in Full Active Time Events (FATE) and slaying monsters in the environment
Three forms of PvP are available, including 4v4 challenges, a 24-player battleground, and a battle arena mode where players manipulate minion waves and pilot mechs to destroy enemy objectives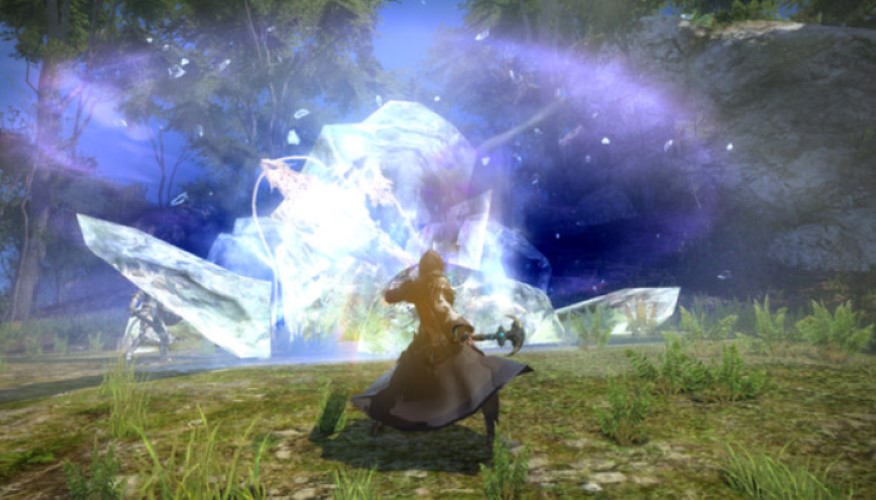 Use physical attacks, weapon skills, or magical attacks to defeat other players or monsters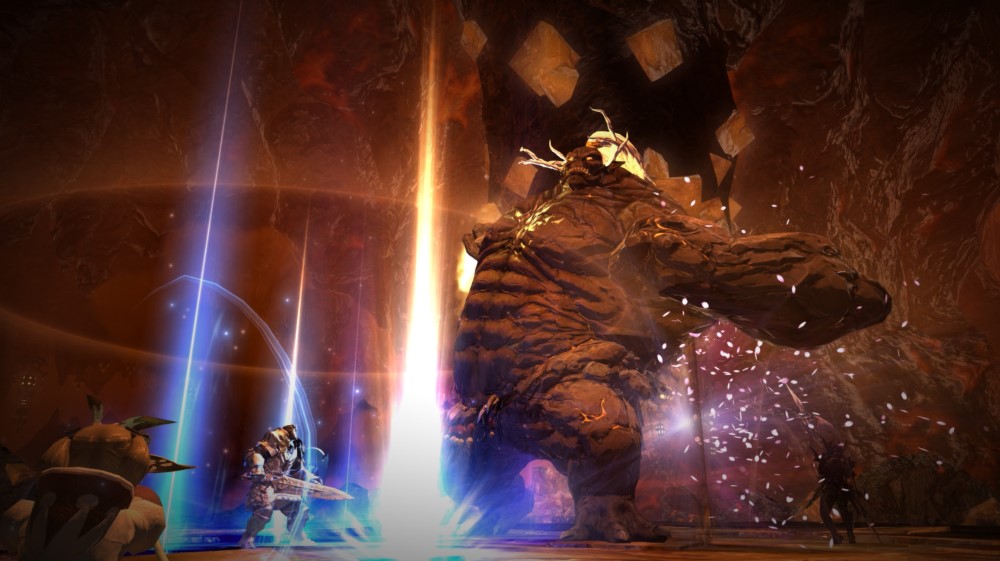 Team up with other players to take down bosses
5. Black Desert Online
Black Desert Online gameplay
Black Desert Online feature an immersive and intriguing world waiting to be discovered. Shadowed by a Black Spirit, your goal is to discover the secret of the Black Stones and their corrupting effect. Customize your character and build your skills in a variety of useful ways such as gathering, cooking, fishing, farming, sailing, and more. Group up with friends and other players in siege warfare, boss hunts, mounted combat, and instanced player housing.
What's Great About Black Desert Online:
Crafting is limitless! Craft tools, weapons, armor, boats, costumes, jewelry, outfits and more
Craft a boat and sail the open sea to fish, hunt ocean monsters and bosses, and explore the underwater world for loot
Catch and tame horses and elephants to make your mounts. Breed horses for better offspring with improved skills and mount stats.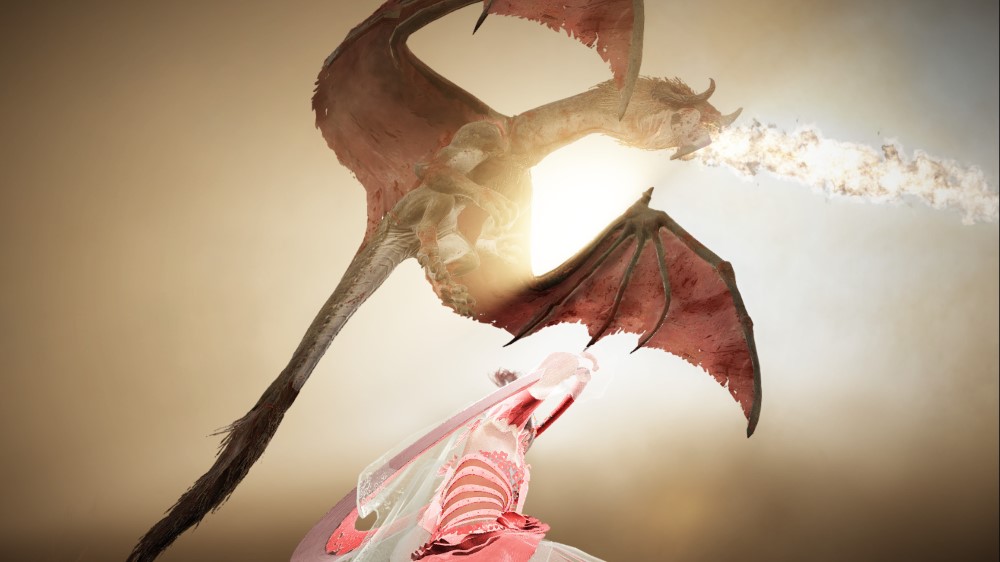 Use a variety of skills and combinations to take down your enemies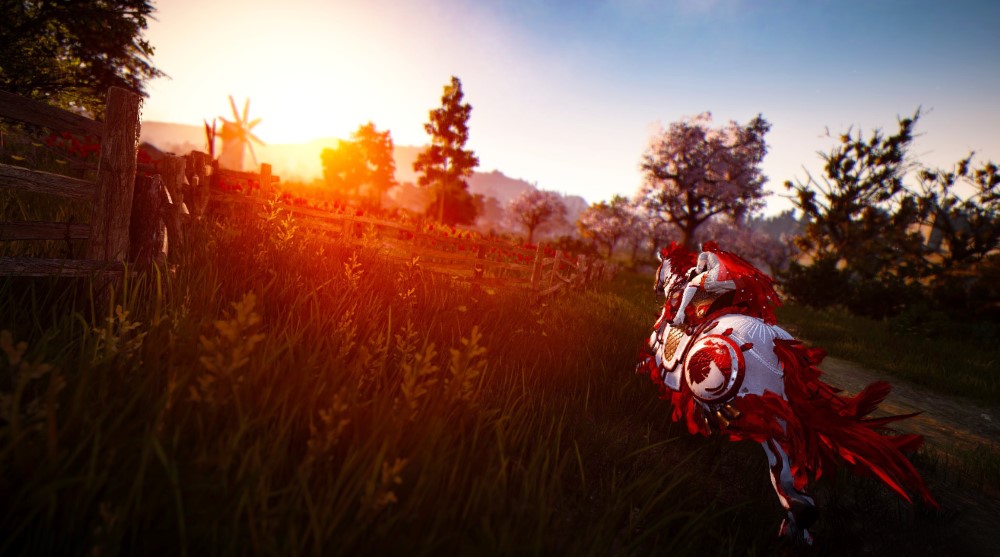 Explore an immersive world on mounts that you tame and raise
4. Neverwinter
Neverwinter gameplay
In Neverwinter, your goal is to investigate the Sect Crown of Neverwinter to figure out what the skeletons and another mysterious group are looking for. Choose one of eight Dungeons & Dragons character classes and explore and defend one of the most beloved cities in the Forgotten Realms.
What's Great About Neverwinter:
Iconic locations, classes, and encounters from your favorite table-top game
Execute attacks and abilities to maximize combat effectiveness
Strong storyline throughout the game creates a compelling world setting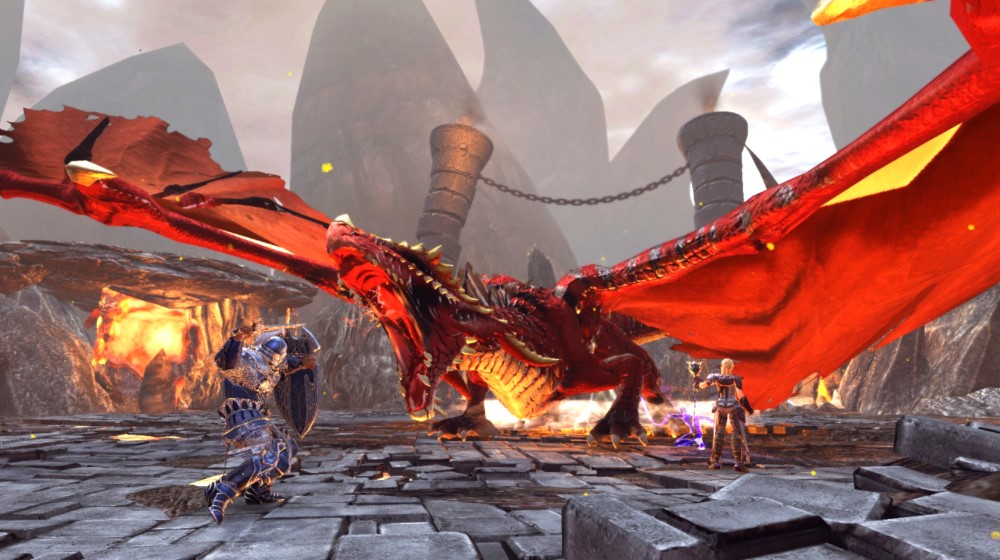 It's not Dungeons and Dragons without a dragon, right?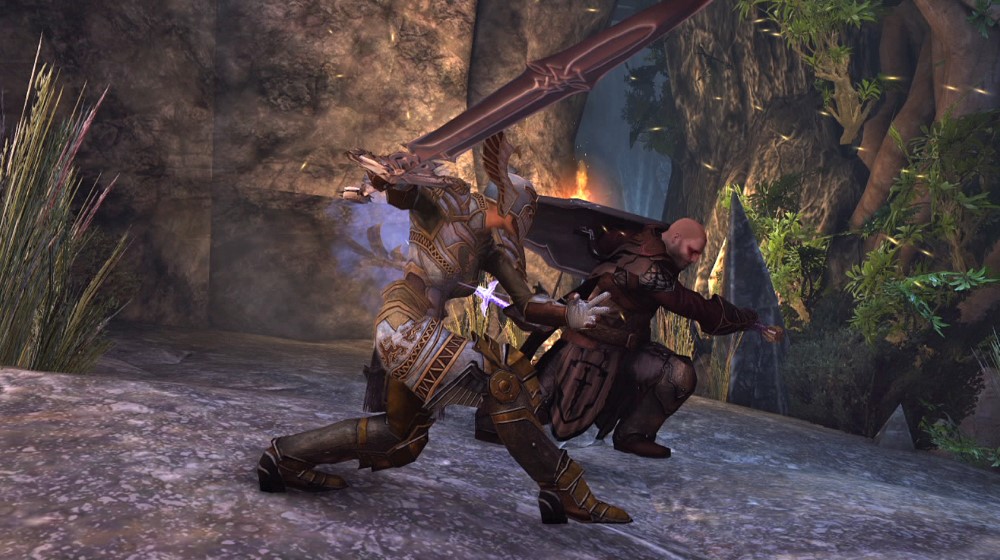 Engage in swift and bold combat where every attack, ability, and dodge require planning
3. Lost Ark
Lost Ark gameplay
Kazeros has opened the Chaos Gate, releasing demons into the human world with his six legions. As the main character in this epic storyline, your goal is to find the lost pieces of the Ark that defeated the demons in the past, and regain a foothold in the world for humanity.
What's Great About Lost Ark:
Immerse yourself in a unique storyline that gives your character purpose
Non-targeting combat system and dynamic quarter-view angle to maximize the game experience
Multiplayer online role-playing game with action-centric playing style.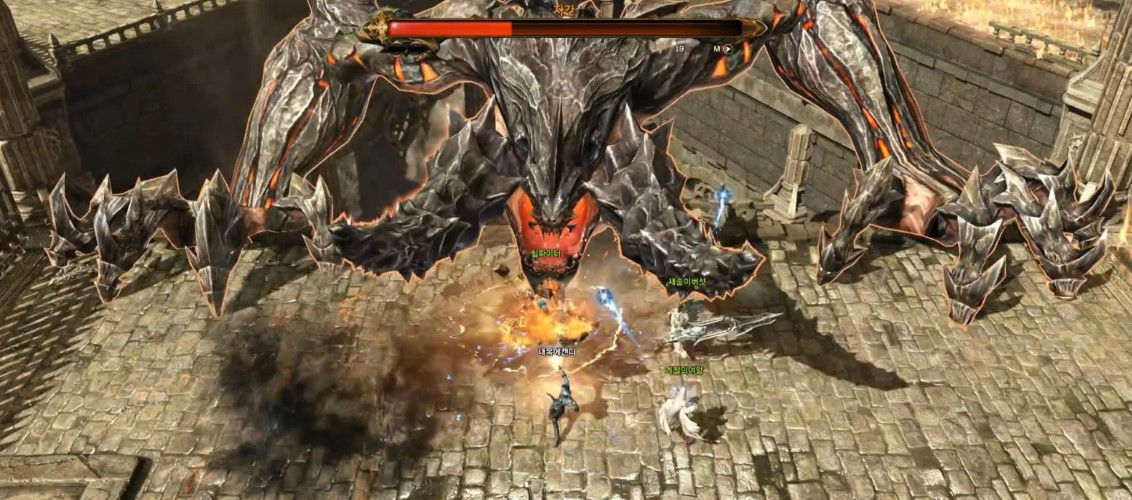 Fight against the invading demons to take back your world for humankind!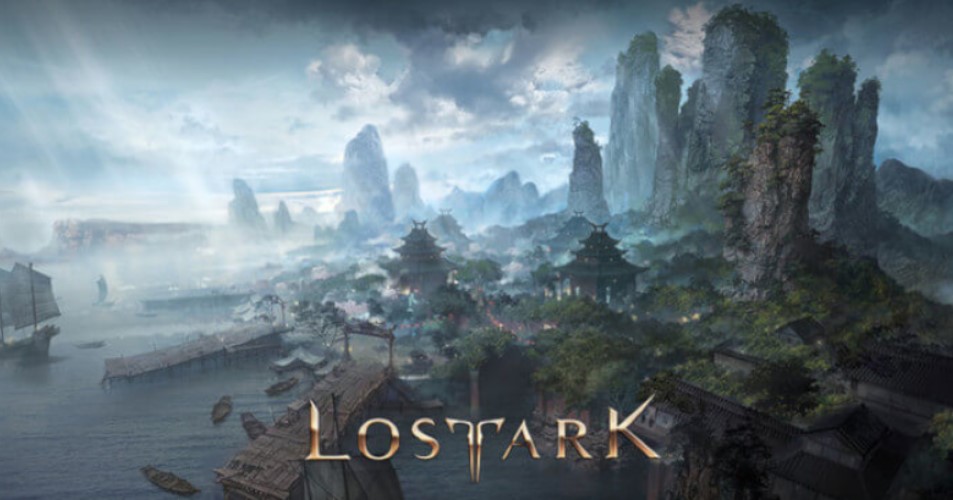 Immerse yourself and explore a vast fantasy world
2. Monster Hunter World
Monster Hunter World gameplay
In Monster Hunter World, your goal is to slay monsters. Use your skills as a monster hunter to unravel the mystery of the Elder Crossing, a phenomenon occurring once every decade where elder dragons trek across the sea to a land known as the New World. As part of a Research Commission, you're deployed to the New World to investigate. Arm yourself, the New World is teeming with life, and not all of it is friendly.
What's Great About Monster Hunter World:
Choose from fourteen different weapons, each with its own unique characteristics and attacks, and become proficient in a few or gain mastery of one
Scoutflies remember the scent of a monster and guide you to other nearby monster tracks to lead you to loot and prey
Enjoy an exciting and dangerous world alongside your Palico, a comrade specialized in a variety of defensive, offensive, and restorative support abilities.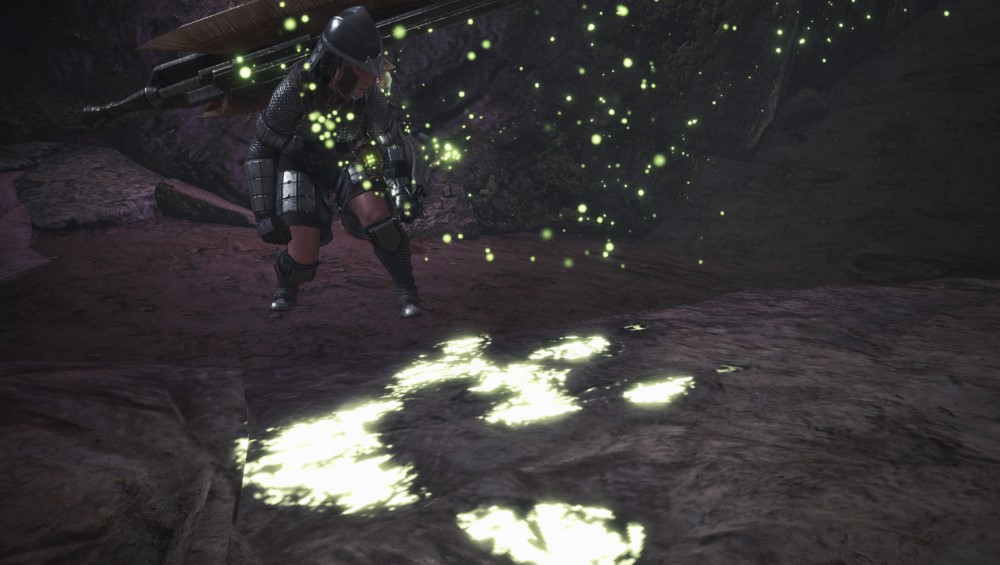 Use scoutflies to identify monster tracks and lead you to nearby tracks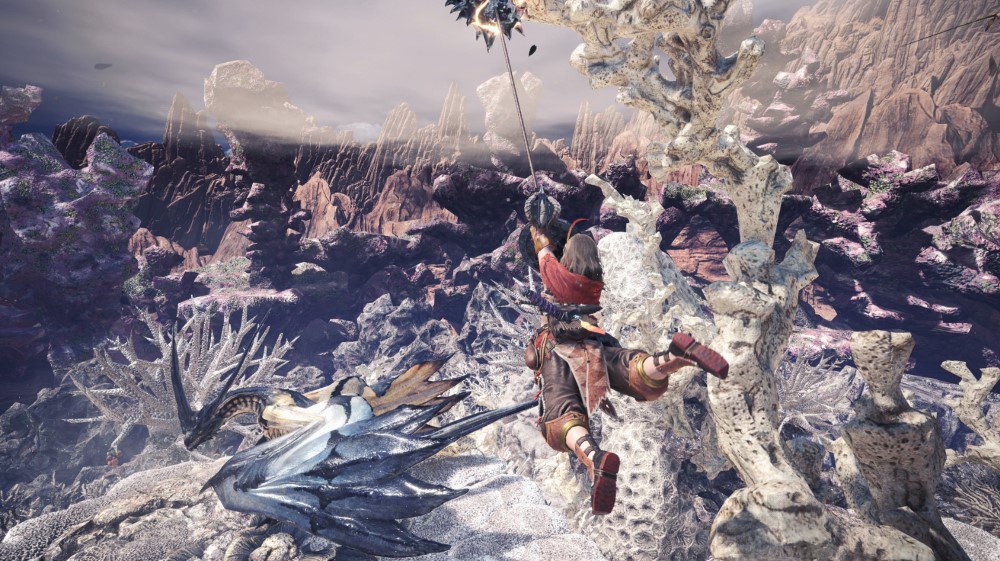 Choose from fourteen unique weapons to hunt monsters
1. Elder Scrolls Online
Elder Scrolls Online gameplay
Take the Elder Scrolls to the next level as you discover the secrets of Tamriel in an online setting. Play with friends or go solo as you set off to regain your lost soul and save the world from Oblivion. Choose your weapons based on your style of play and customize your experience as you explore monster-filled dungeons or take part in epic PvP battles with hundreds of other players.
What's Great About Elder Scrolls Online:
Create unique combinations of armor, weapons, and abilities to create your own specific style of play
Enjoy a solo adventure or join friends and fellow adventurers to explore Tamriel
Enjoy complete control over the weapons you wield, the skills you learn, and how your character looks to create a unique online experience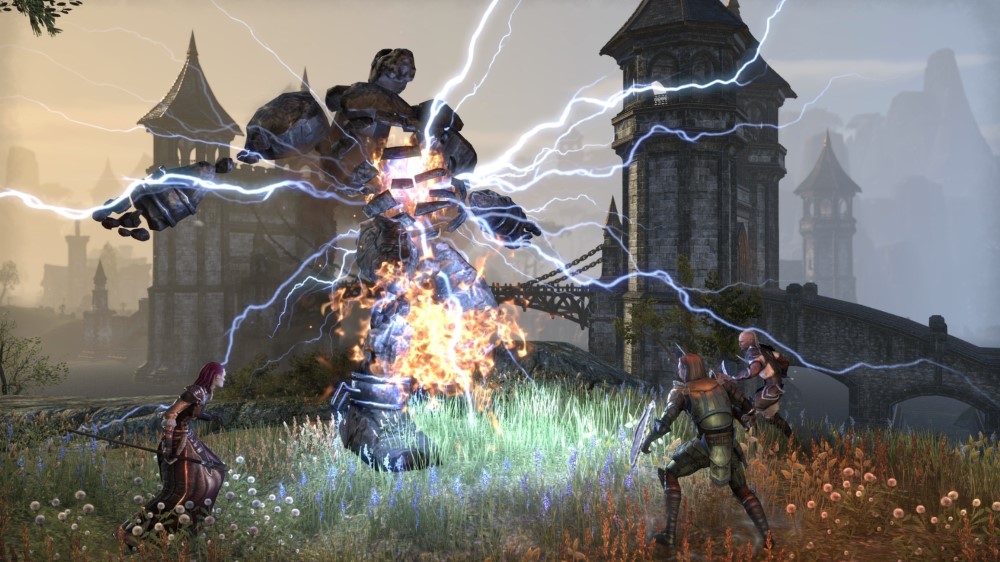 Join fellow adventurers online to defeat your enemies and increase your skills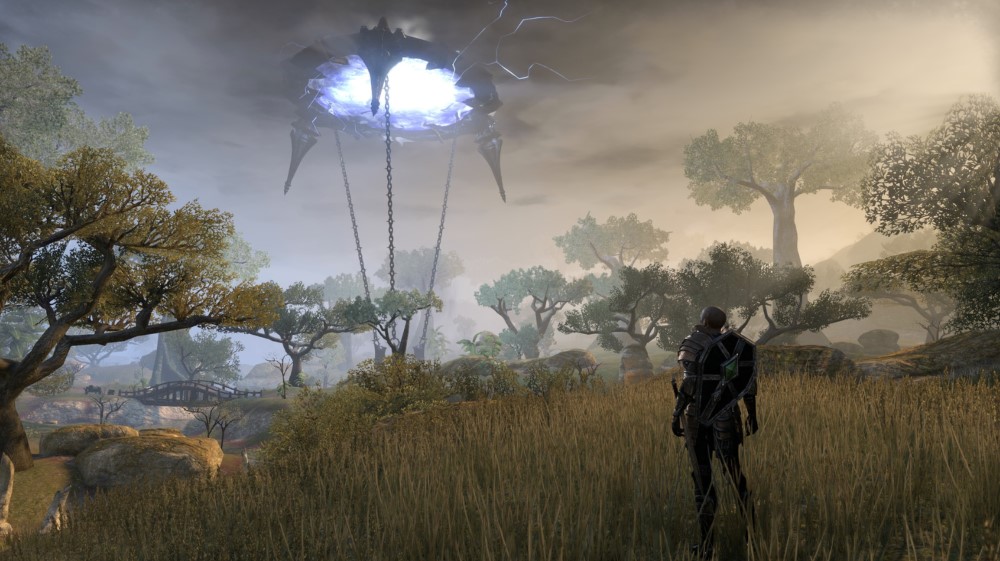 Or choose a solo campaign and rely on yourself to protect Tamriel from Oblivion
If you enjoyed this article, also check out:
Image Gallery