Top 10 Best Geek Conventions in USA
Updated: 13 Mar 2019 9:22 pm
"I can't wait to show you my toys"
What are the best geek conventions of the United States?
There are a lot of geek conventions with, anime, games, cosplay, comics, and films; but which ones are the biggest? Here is a list for you of all the geek conventions you need to go! I will give you a list of a top 10 most visited cons in the USA with all the information you need! So what are you waiting for? Check it out and look which one suits you the best!
10. Dragon Con (Atlanta, GA)
Attendance in 2018: 80,000+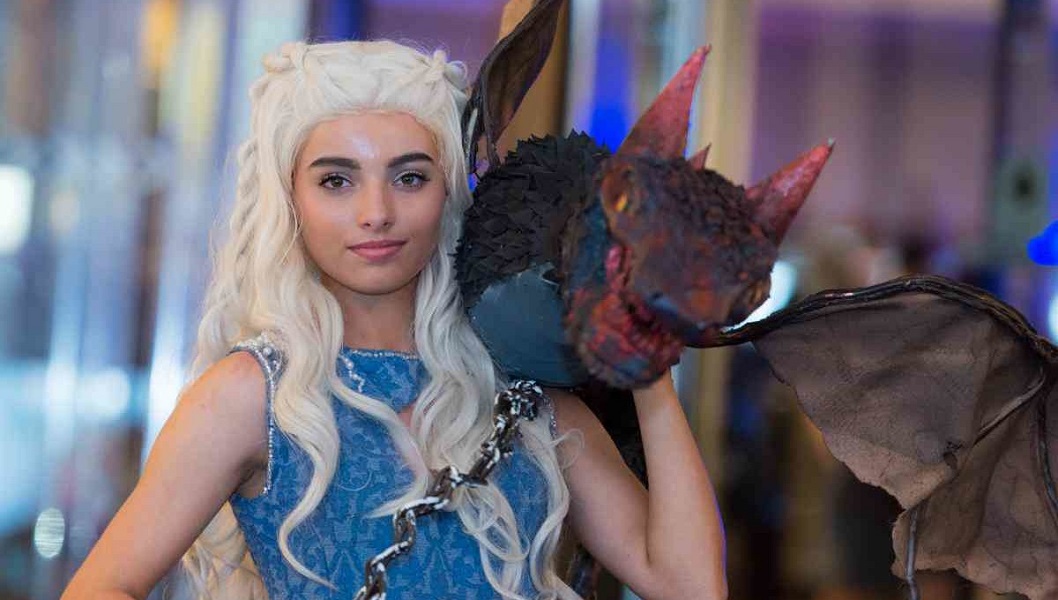 Dragon Con was founded in 1987, which takes place annually over the Labor Day weekend. This is a multi-media, multi-genre geek fest that's all over the map. All manner of nerds, DJs, puppeteers, wrestlers, burlesque performers, and others comprise the proudly eclectic crowd.
At Dragon Con, they have the famous Dragon Con Parade! I bet you've always wanted to do a parade through Downtown Atlanta!

Dragon Con Parade is a parade starting at 10 AM at Peachtree Street in downtown Atlanta. Walk with a big cosplay group from Dragon Con through downtown!

This is an amazing way to experience the Georgia Aquarium with special evening hours and exclusive pricing just for Dragon Con.

Georgia Aquarium is an aquarium in Atlanta on Pemberton Place. Imagine yourself exploring world's most magical aquarium with dim lightning and Dragon Con themes in the night.

'The Dark Crystal World of Myth and Magic'.

The evening will include celebrity guests, a costume contest, heavy hors d'oevres, beer and wine bar. Guests are encouraged to wear Dark Crystal-inspired costumes or fantasy costumes.
9. Wizard World Chicago (Chicago, IL)
Attendance in 2018: 70,000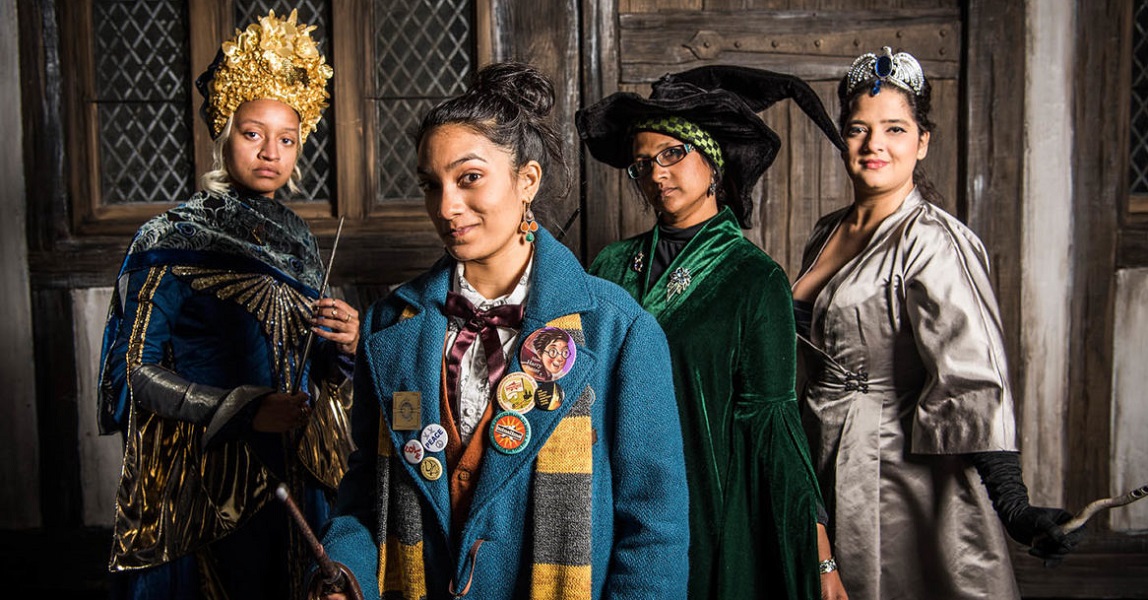 The Wizarding World (previously known as J. K. Rowling's Wizarding World) is a fantasy media franchise and shared fictional universe centered on a series of films, based on the Harry Potter novels by British author J. K. Rowling. The films have been in production since 2000, and in that time ten films have been produced - eight are adaptations of the Harry Potter novels and two are part of the Fantastic Beasts series.
The films are owned and distributed by Warner Bros. Pictures, and three more are in various stages of production. The series has collectively grossed over $9.1 billion at the global box office, making it the third-highest-grossing film franchise of all-time.
This event is made for all the big Harry Potter fans!
You can get a special workshop about Wiz-art! I mean, have you ever seen wiz-art before?

You'll learn about drawing exercises, use of a fine tip brush pen as well as choosing the right tools, as well as taking a piece of art from sketch to inks!

Want to begin cosplaying but don't know how to get started? Join Wizard World Cosplay Guests!

You will join in a discussion that will provide you with a guideline on crafting supplies, wigs, contacts, makeup, etc.!

Looking for a relation with another geek? Here you can do speed dates and meet crazy people just like you!

Speed dating will let you date other people who are interested in relationships, on a very fast way. You will get to know other geeks with this.

Join the conversation about dark arts and magic: a conversation with John Constantine himself, Matt Ryan!

Matt Ryan, born 11 April 1981, is a Welsh actor. He is known for voicing Edward Kenway in the Ubisoft video game Assassin's Creed IV: Black Flag, and portraying John Constantine in NBC's Constantine.
8. PAX WEST (Seattle, WA)
Attendance in 2011: 70,000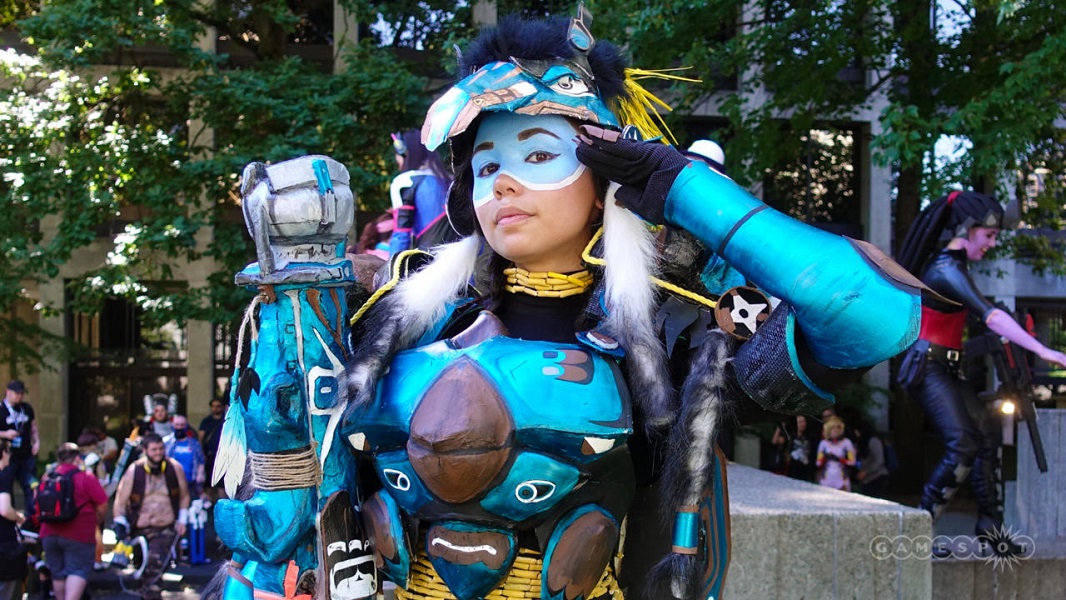 PAX, short for "Penny Arcade Expo", is a term used to refer to conventions about the game culture festivals that involve; tabletop gaming, arcade gaming, and video gaming. PAX is created, because they wanted to attend a show exclusively for gaming.
Famous characteristics of the festivals include an opening keynote speech from an industry insider, game-culture inspired concerts, panels on game topics, exhibitor booths from both independent and great game developers and publishers, tabletop gaming tournaments, and video game free play areas. They even have a LAN party for multiplayer!
Every PAX features the Omegathon, which is a festival-long tournament consisting of a group of randomly selected attendees competing for a great prize. The final round of the Omegathon makes up part of the closing ceremonies of PAX. In the past, they have already had games for the final round of the Omegathon with Tetris, Pong, Halo 3, and Skee-Ball.
If you don't like anime and/or comics, this is the place for the big gamers. Games only!
PAX features tournaments highlighting games from all genres and platforms.

There are tournaments for: PC, Nintendo, Xbox, PlayStation and VR.

They have the newest and greatest VR technology!
Rock out with a couple hundred of your friends at nightly concerts! Our performances represent the full spectrum of nerdy music.

You will hear a lot of music from video games at these concerts.
7. Emerald City Comic Con (Seattle, WA)
Attendance in 2018: 95,000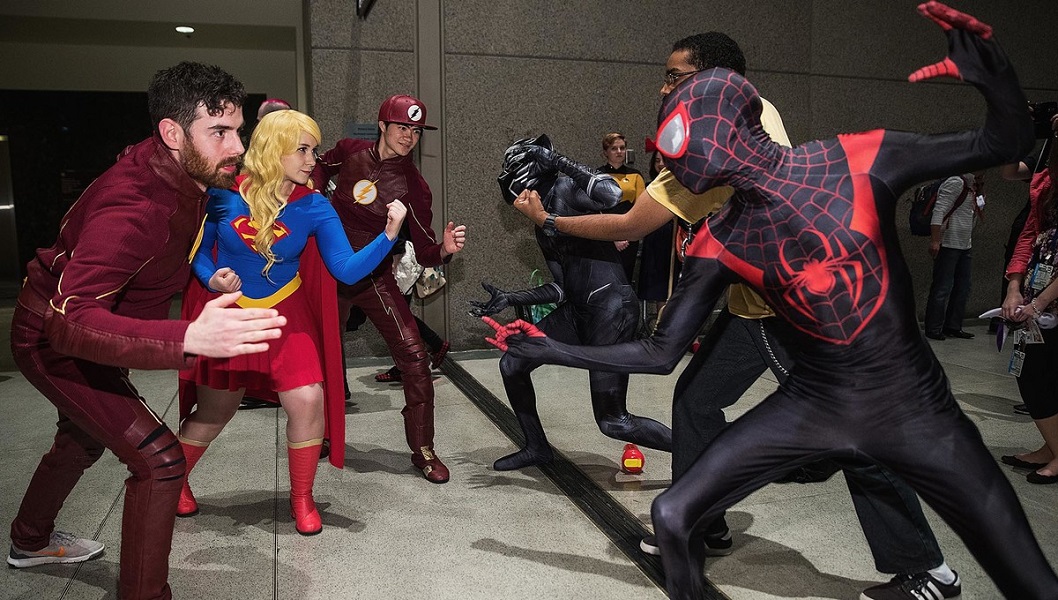 The Emerald City Comic Con is an annual comic book convention. The convention features a wide array of activities and programming including industry guests, various discussion panels, celebrity signings and photo opportunities, prize drawings, and costume contests.
It features a large and lively Exhibitor's hall with comics retailers from across the entire Pacific Northwest bringing a large stock of modern and vintage comics, as well as other products such as statues, action figures, models, etc. CCG, RPG, and tabletop gaming is supported in specific areas of the convention center.
This is focused on comic books! If you are looking for comics, this is the place to be!

From board games to video games, from classic arcade games to roleplaying games, to unreleased soon-to-be favorites, Emerald City Comic Con's Gaming area has it all! 

Looking for all age's content for your little Jedi or Superhero? You have to go to the Family HQ!

Family HQ is taking over with family friendly panels, workshops, and fun all weekend long! Whether it's an Escape the Room experience, checking out the new Lego scenes from Brick Nation, or participating in the Kids Cosplay Parade.

Don't miss the 501st Legion Star Wars Experience!

This is where you can pledge your allegiance to the Empire and get your picture taken with sets for the Star Wars universe.

Are you a part of the Rebellion? Don't miss out on Kids Jedi Training!

This is where your little one can learn new light saber moves from Star Wars!
6. D23 EXPO (Anaheim, CA)
Attendance in 2018: 100,000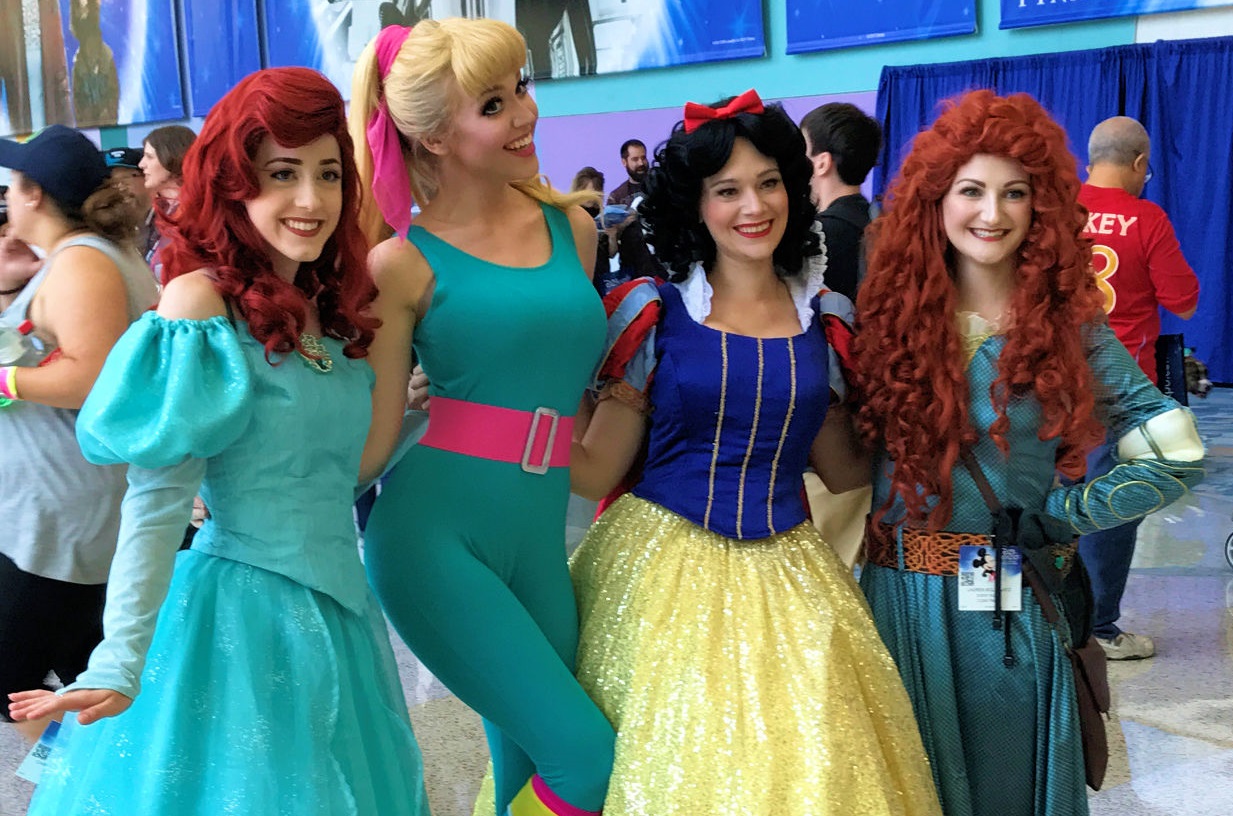 D23 (full name D23: The Official Disney Fan Club) is the official fan club for The Walt Disney Company. Founded in 2009, the organization is known mainly for its biennial exposition event, the D23 Expo. The name D23 refers to D for Disney and 23 for 1923 - the year Walt Disney founded the company.
The largest Disney fan event in the world, D23 Expo celebrates all the wonderful worlds of The Walt Disney Company under one roof, including the best of Disney, Marvel, Pixar, and Star Wars across film, television, theme parks, products, online, music, live entertainment, and more.
Disney studio lot screening of past animated films with panel discussion.
This is the place to be for all the Disney fans! This is the biggest Disney event in the world!
You will get an exclusive first looks at Disney projects!
You will see presentations about Disney's history!
They have pop-up stores with exclusive merchandise you can only get here! Be sure to don't forget your wallet!
5. L.A. Comic Con (Los Angeles, CA)
Attendance in 2018: 100,000+

L.A. Comic Con, knows as Stan Lee's Comikaze Expo is a three-day event held during the fall. It started in 2011. They play host to hundreds of diverse artists and vendors, selling comics, collectibles, art, toys, apparel, and everything in-between.
A confluence of comics, gaming, horror, anime, film, television, and that one obscure thing that you thought everyone had forgotten about; it's all there and that's what makes this community worth celebrating.
You should see the 'Artists Alley'!

This is a magical place with hundreds of individual artists, where you can peruse and purchase amazing art, prints, crafts, and more from an incredible array of talent.

Over $11 million was spent on the show floor in 2018!
They also make sure you get up close and personal with some of the biggest and best names in the entertainment industry with their hand-picked selection of panels, events, and meet n'greet opportunities.

You can check their website to see who will attend when you will be visiting

They will have an amazing slate of talent and programming throughout the event.
They host the largest, free indoor trick or treat event and you can be a part of it!

They are inviting all kids 12 and under to CLEAN UP at LA'S safest, most well-lit, indoor trick or treat experience!
4. Anime Expo (Los Angeles, CA)
Attendance in 2018: 111,000

This is the biggest anime convention of North-America. The four-day festival is packed with over 800 hours of programming for anime enthusiasts. There are contests, concerts and performances, and here is definitely an expert-level cosplay.
If you are looking for big names like CLAMP, Yuki Kaji, Go Nagai, and more. You definitely need to go to Anime Expo, a four-day-long anime extravaganza.
Anime Expo is a pilgrimage for anime fans. Make the trek if you like it to get lost in the crowds, seeing the most amazing costumes, and staying up very late to cram in a million activities.
If you are a professional cosplayer, this is the place for you!

There are even professional cosplay shows in here, show them your best outfits!

This is the biggest anime convention of North-America!
If anime means everything to you, this is your place to be!
Do you like the Japanese music/culture? Here are a lot of concerts of Japanese music.

There are Japanese-style concerts with Japanese artists.

Grab your friends, craft your cosplay, and get ready to experience anime like never before.
3. Denver Pop Culture Con (Denver, CO)
Attendance in 2018: 115,000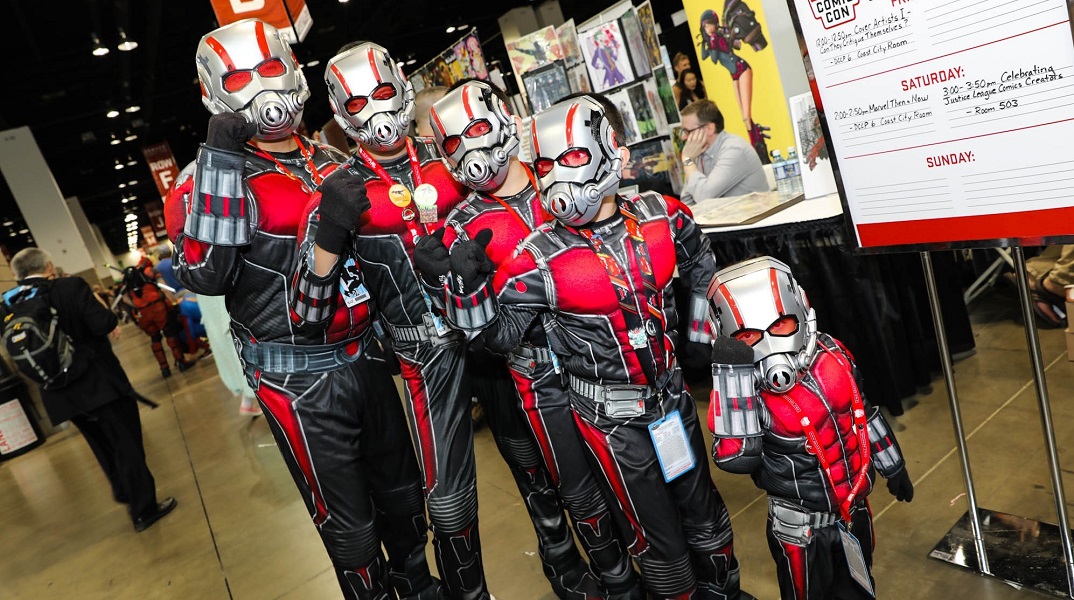 Pop Culture Classroom was founded in 2010 as Comic Book Classroom, a Colorado charitable organization focused on enhancing and improving student's learning experience through the use of comic book media. 
"Game On!" is a great way to learn how to make your own board games.

This is a play-based curriculum where students learn about and develop their own board games. Helping to improve their literacy and art skills using comics and graphic novels.

There's always something for everyone!

From meeting your favorite celebrities, to finding that one-of-a-kind gift, and there is exhibits for the kids too.

Your kids can go experiencing a new kind of learning in the massive Pop Culture Classroom Kids' Lab.

This is a massive section dedicated to kids and teens, this one-of-a-kind destination is where the young and the young-at-heart come to create, share, explore and discover.

The convention includes celebrity panels, seminars with professional creators, actors, and artists, workshops with comic book professionals, and the DCC's Reel Heroes Independent Filmmakers Series.

You can check their website to see who will attend when you will be visiting.
2. San Diego Comic-Con International (San Diego, CA)
Attendance in 2018: 130,000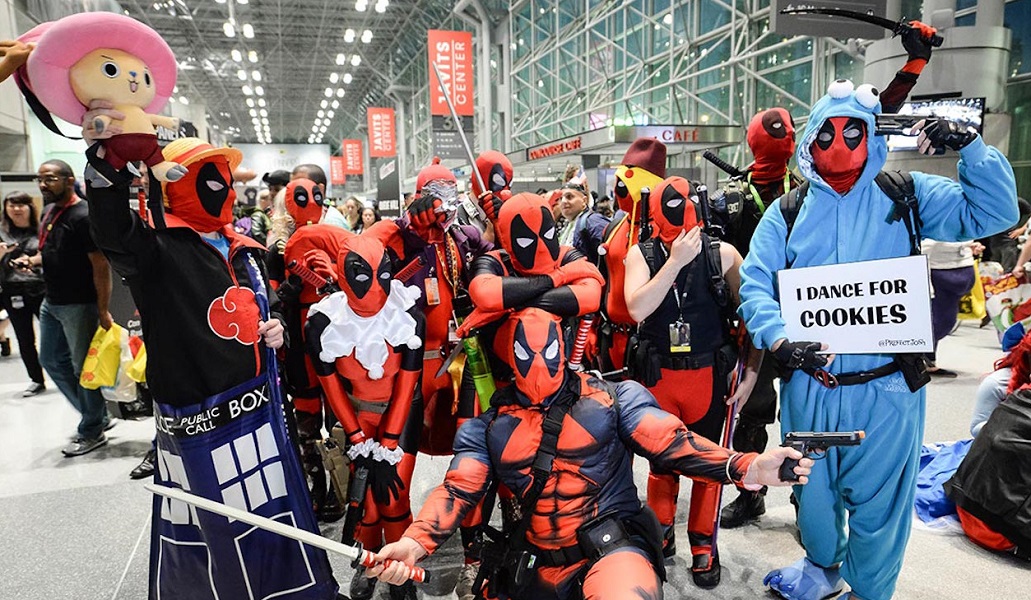 Founded in 1970, this massive four-day event is known to draw directors, genre authors, screenwriters, producers and more big names in the world of comics. It unites fans and creators with the big companies that make it all happen.
On the Wednesday evening prior to the official opening, professionals, exhibitors, and pre-registered guests for all four days can attend a pre-event "Preview Night" to give attendees the opportunity to walk the exhibit hall and see what will be available during the convention.
If you are a big artist or fan of arts, you should go to their art show!
There is a film festival where you can watch a lot of movies. There is one for your children as well.

Judged by a panel of industry luminaries, the film festival accepts genre-related films in the following categories: action/adventure, animation, comics-oriented, documentary (pop culture–related), horror/suspense, humor, and science fiction/fantasy. 

This event is made for everyone possible!

There are also services for deaf and disabled people, so everybody can enjoy the con.

Always wanted to see the big companies at a convention? You should go here!

You can check their website about what companies will come to the con.
1. New York Comic Con (New York City, NY)
Attendance in 2018: 151,000

New York Comic Con is a tremendous pop culture event. Attendance has grown every year since the convention began in 2006. Past guests include Stan Lee, Bill Nye, Patrick Stewart, Lucy Liu, and many more. It is a fan convention dedicated to Western comics, graphic novels, anime, manga, video games, cosplay, toys, movies, and television.
This is the biggest convention of the USA, which also means: lots of cosplays!
You will see a lot of great cosplayers here high budget and easy build ones, you can even join the Championships of Cosplays.

Your ultimate chance to show off your handy work in front of thousands of like-minded Fans. This is the largest and most prestigious costume contest on the East Coast. Competitors battled for over $5,000 in prizes!

There is a big tabletop tournament; you can show others your great skills here.
You can find a lot of merchandise here you normally can't find very easily.
You can meet famous people you've always wanted to meet! Don't forget to ask their signature!

Check their website to see who will attend on the con, or for the previous attendees.
You may also be interested in: 
Image Gallery