[Top 15] Ark Survival Evolved Best Mods Every Player Should Use (2022 Edition)
Updated: 15 Jan 2022 2:16 am
With the right mod everything can be possible
15. Classic Flyers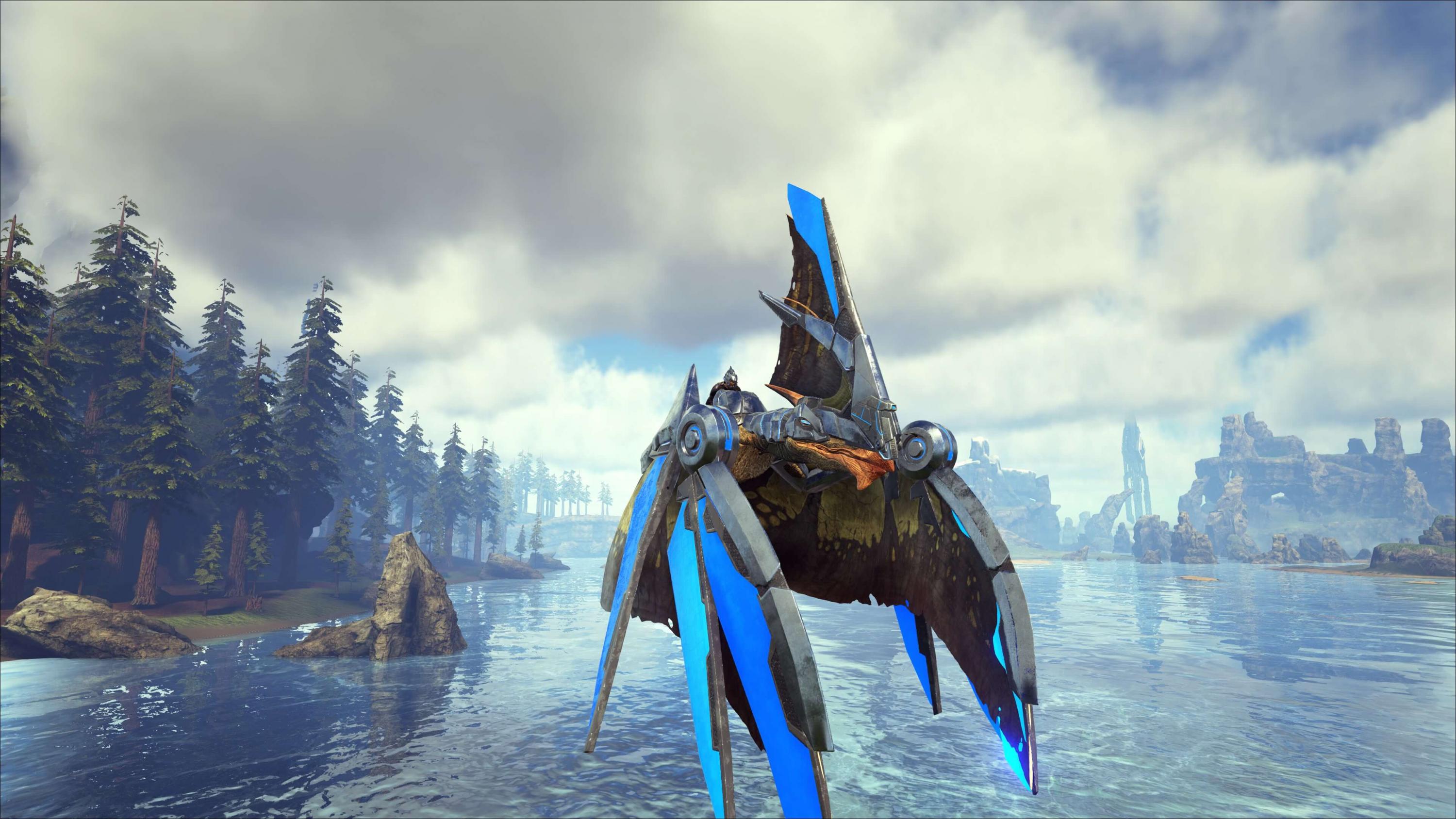 This mod modifies the files of core-game flyers and allows them to regain original stats. In summary, it gives your favorite flyers improved abilities, starting with enhanced speed and finishing with new, impressive attacks. It even adds special saddles and armor boosts!
How Classic Flyers makes more fun: 
It considerably enhances the speed of classic flyers 
Brings back original species stats for Ptero, Griffin, Phoenix, Moth, Argent, and many more 
Allows Wyvern to wear skin saddles 
Adds a new Emote: Pet! for Wyverns
Get the mod here
14. The Sunken World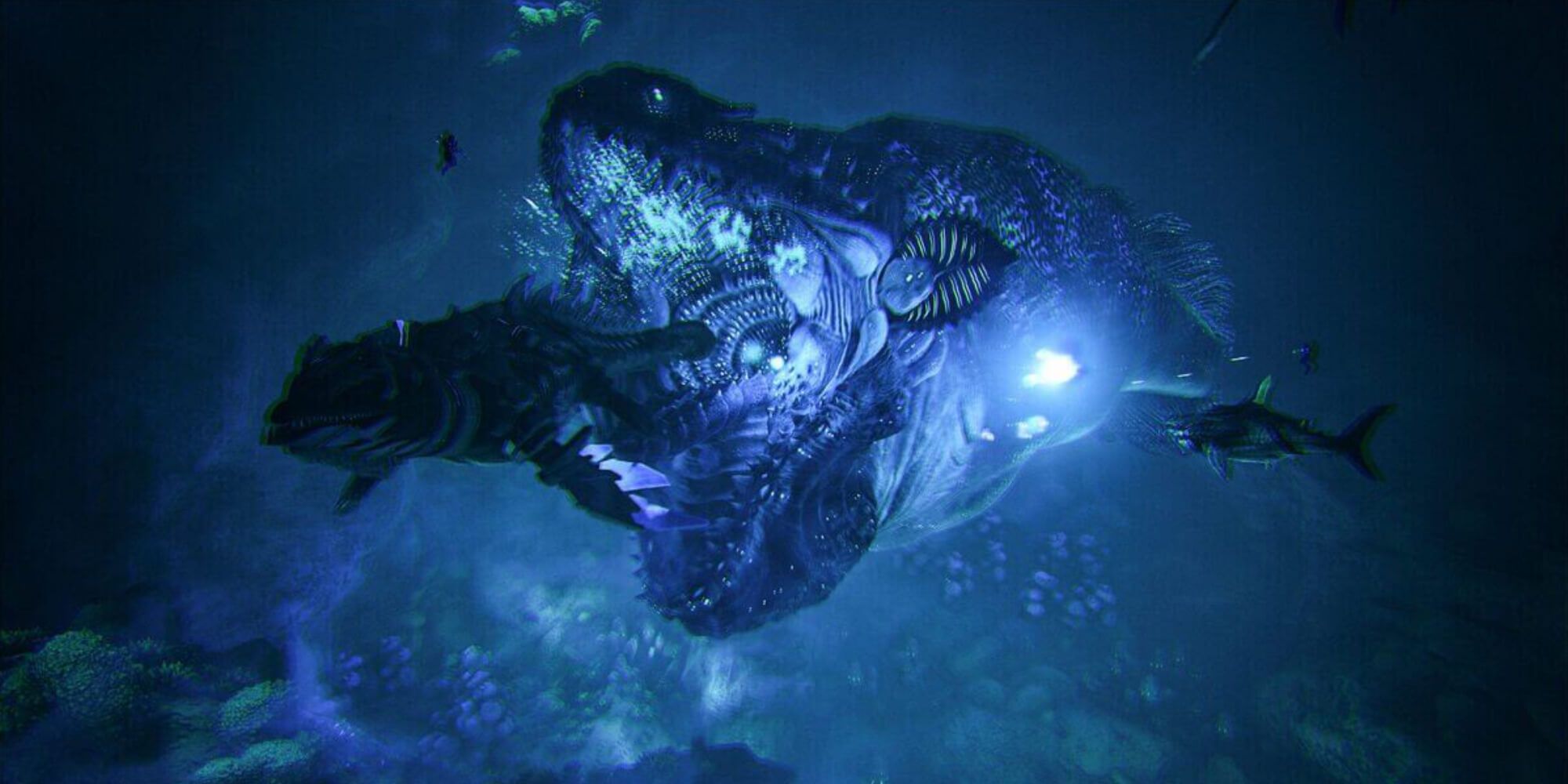 If you already unraveled the mysteries of the land and you are looking forward to the next adventure, The Sunken World comes to the rescue. Such an impressive mod will challenge you to step into the unknown and explore the depths of the ocean, surrounded by beautiful corals and terrifying creatures. 
How Classic Flyers makes more fun: 
It's an oceanic themed map with new, unknown creatures 
The map challenges you to change your usual approach and learn new skills 
Adds impressive creatures such as Pelagiarctos, Ambulocetus (special whale), Acrophuseter, and many others
Offers new items and underwater construction materials 
Get the mod here
13. Accessories Plus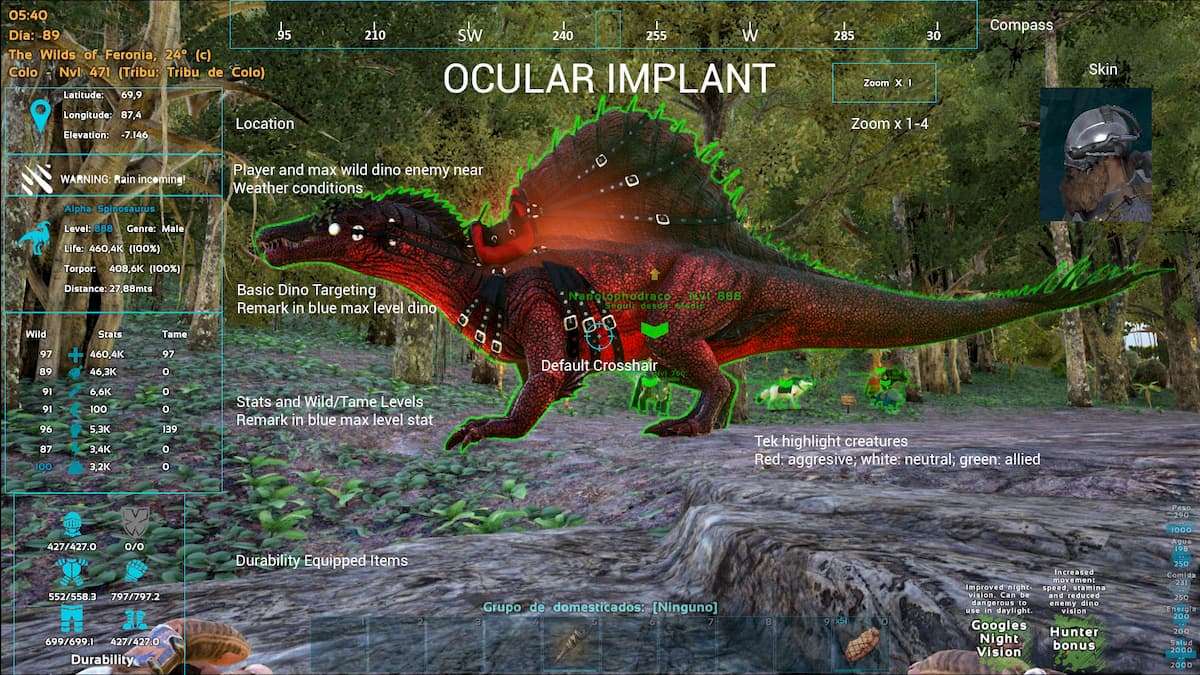 This one does exactly what its name suggests. It adds an incredible variety of accessories to the game, enhancing all its aspects. From backpacks that can increase weight limits to carts for horses and bionic eyes, Accessories Plus truly takes Ark to the next level!
How Accessories plus makes more fun: 
Adds backpacks with customizable values and an available skin
Adds customizable altars for praying 
Creates Slaughterhouses where creatures can be both bred and killed 
Offers many other new accessories: primitive tent, wood well, mines, oil pumps, etc
Get the mod here
12. Castles, Keeps, and forts: Remastered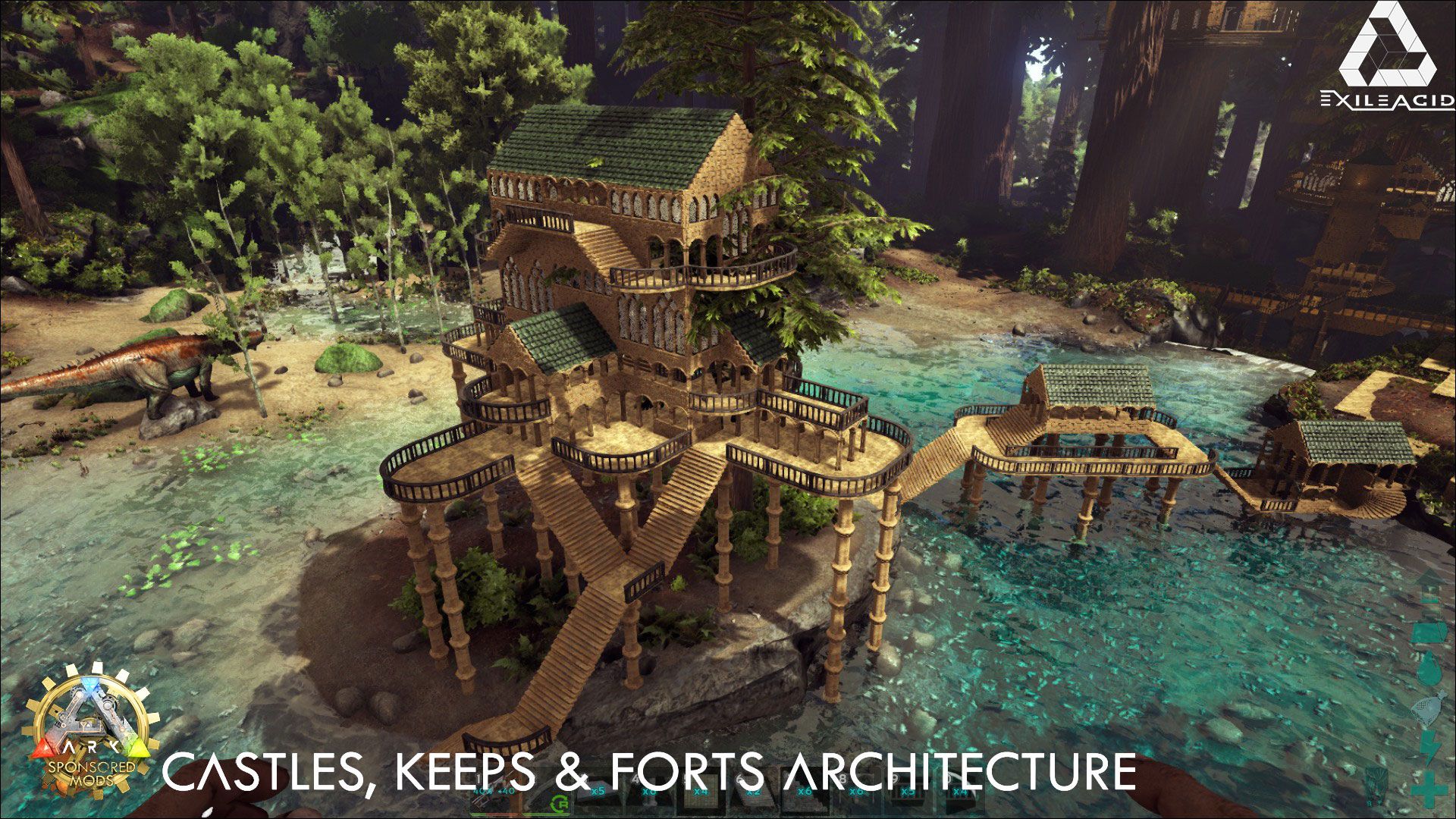 This is perfect for architecture enthusiasts. It allows you to build absolutely stunning constructions, from enormous castles to impenetrable forts. Castles keeps, and forts is truly a mod that will improve your skills not only in the game but also in real life. 
How  Castles, Keeps, and forts makes more fun: 
Adds over 200 building parts with cosmetic variants
Offers vanilla floor sizes 
Adds Stackable foundations
3 available tiers: settler, villager, castle tier
Provides automatic doors
Get the mod here
11. Upgrade Station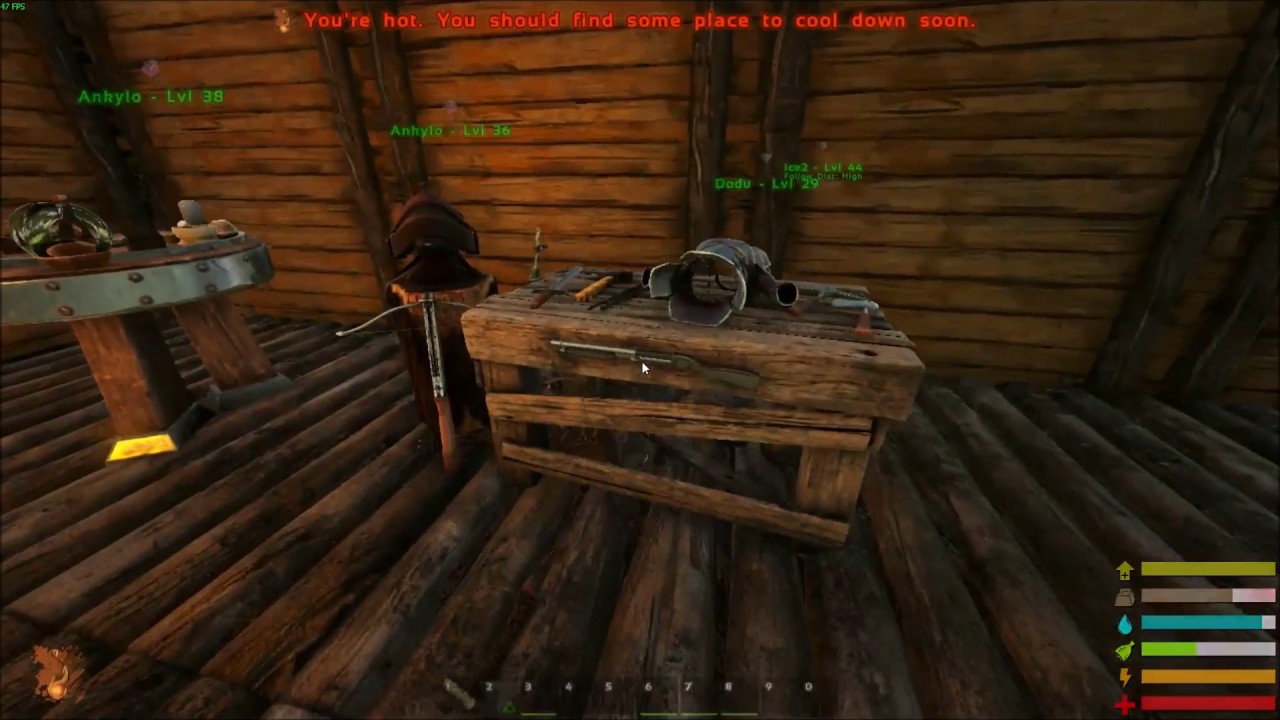 What's the best thing about this mod? A simple upgrade station allows you to improve all kinds of items, from armors to saddles. Moreover, it works with other mods, so it's the perfect fit if you are looking to enhance the overall game quality. 
How Upgrade Station makes more fun: 
It's compatible with other mods
Improves the quality of many items 
You can choose different upgrades to match your play style 
Includes instructions
Get the mod here
10. Death Inventory Keeper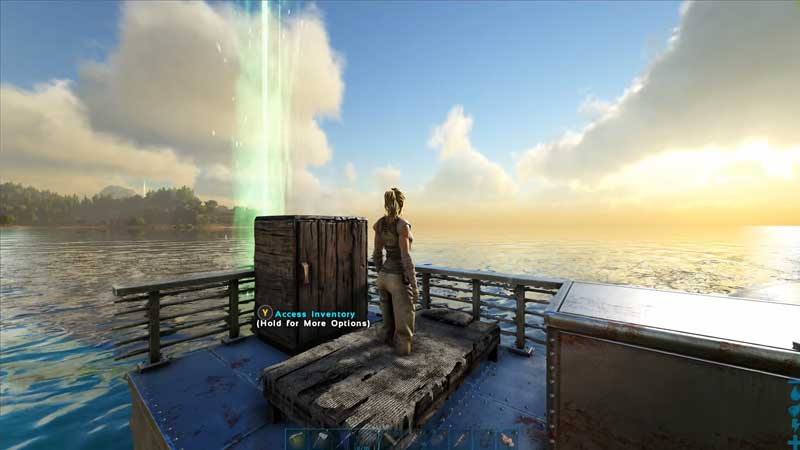 Tired of losing your items when you are killed by a hungry Rex? Every ARK player has experienced this, one way or another. Death Inventory Keeper is the solution for this well-known problem. The mod recovers all your items and folders after you die, saving you some time and crafting materials. 
How  Death Inventory Keeper makes more fun: 
It's easy to install and even easier to use 
Keeps your items safe and recovers them when you respawn 
You can now take up any challenge without any worries 
Get the mod here
9. ECO's RP Decor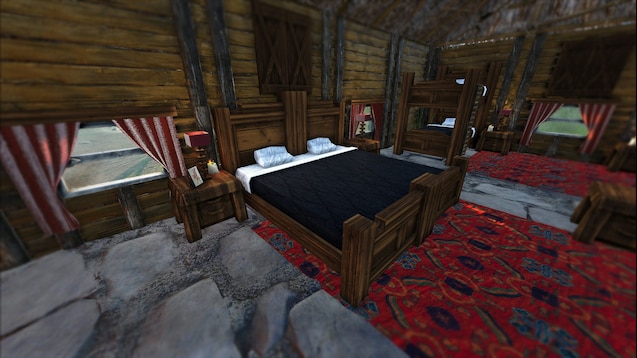 Everyone loves a cozy home. With this mod, you can create a lovely interior that's not only aesthetic but also comfortable. It is the perfect mod for everyone who enjoys interior decor, adding an incredible number of furniture pieces, rustic kitchen appliances, food, mounts, and special torches. 
How ECO's RP Decor  makes more fun: 
Adds customizable single, king, and bunk beds
Includes furniture pieces, a fireplace, 28 dinosaur head mounts that can be painted, etc.
Offers the possibility of adding a wooden balcony
Adds bowls, beer bottles, mugs, and 12 food consumables 
Get the mod here
8. Eco's Stable Structures and Decor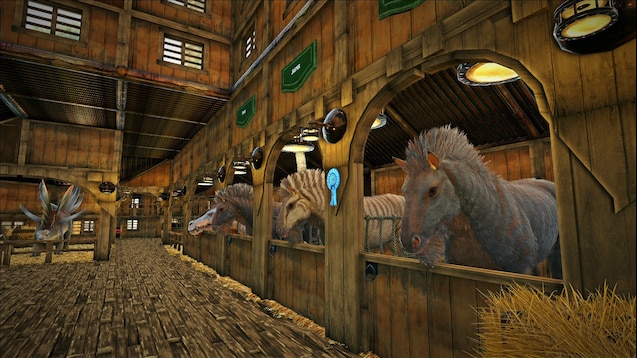 In Ark Survival Evolved, dinosaurs are the stars. However, people came up with an incredible mod that evolves around other loved creatures: horses. This ECO mod adds various rustic furniture pieces, jumps, saddles, and materials for building your own stable. 
How  Eco's Stable Structures and Decor makes more fun: 
Provides customizable textures 
Adds ribbons for horse competitions, 4 jumps, and 3 trophies 
Comes with a podium, feeding trough, and hay bedding
Allows you to create the horse paradise you have always dreamed of 
Get the mod here
7. Saddle Emporium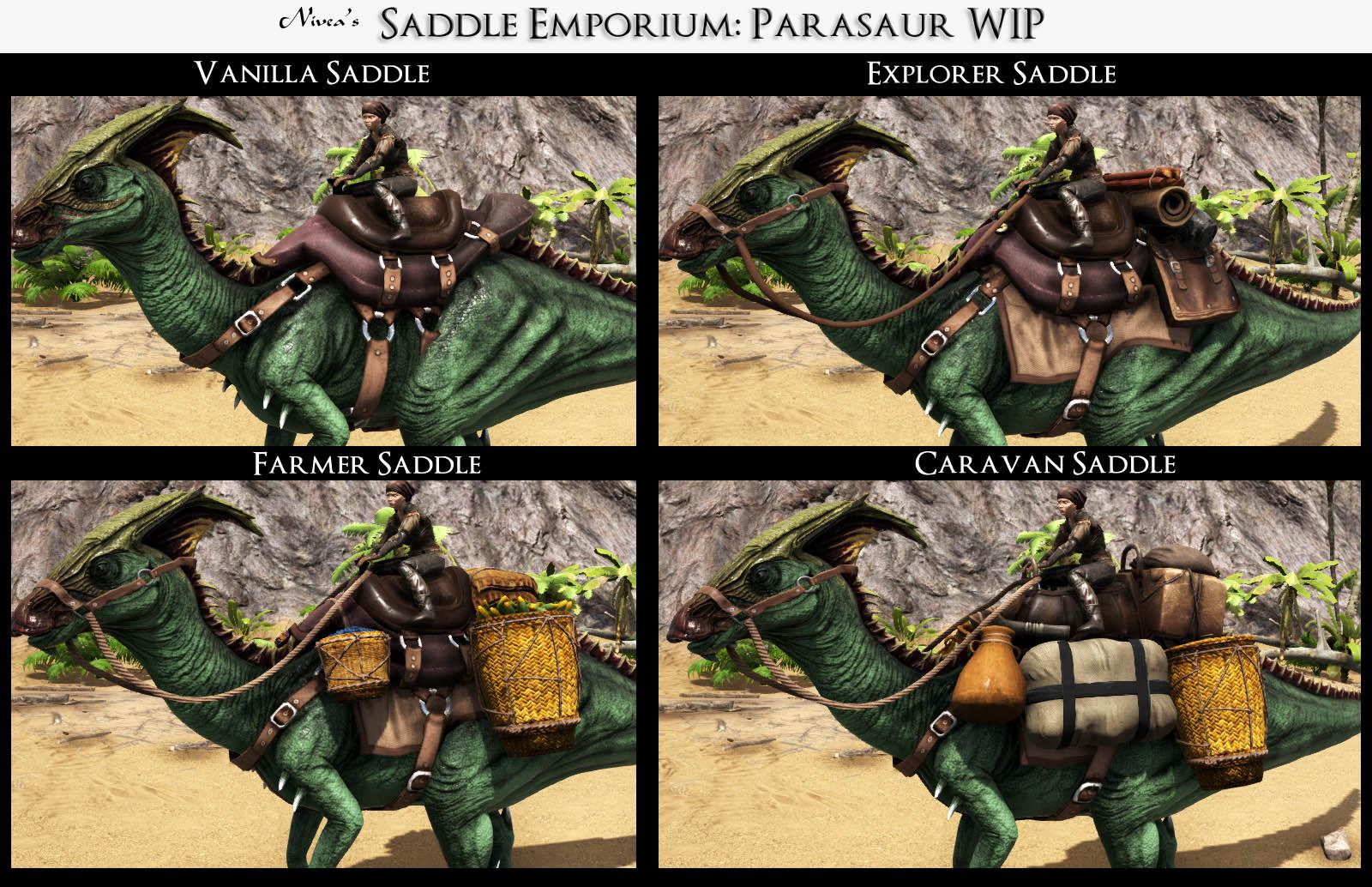 Taming a dinosaur is exciting, but equipping it with amazing saddles can be even better! Play with dinosaurs' stats and abilities and use special saddles to your advantage. You can desire a gorgeous look for your dino or improved harvesting skills. It's all possible. 
How  Saddle Emporium makes more fun: 
Adds a variety of saddles: Fancy, Explorer, Farming, Scout, Caravan, Hunter, and more others. 
You only need to learn one engram for all equipment available to one dino 
Provides weight reductions, lighter armor, extra protection, and an amazing look
Get the mod here
6. The Chasm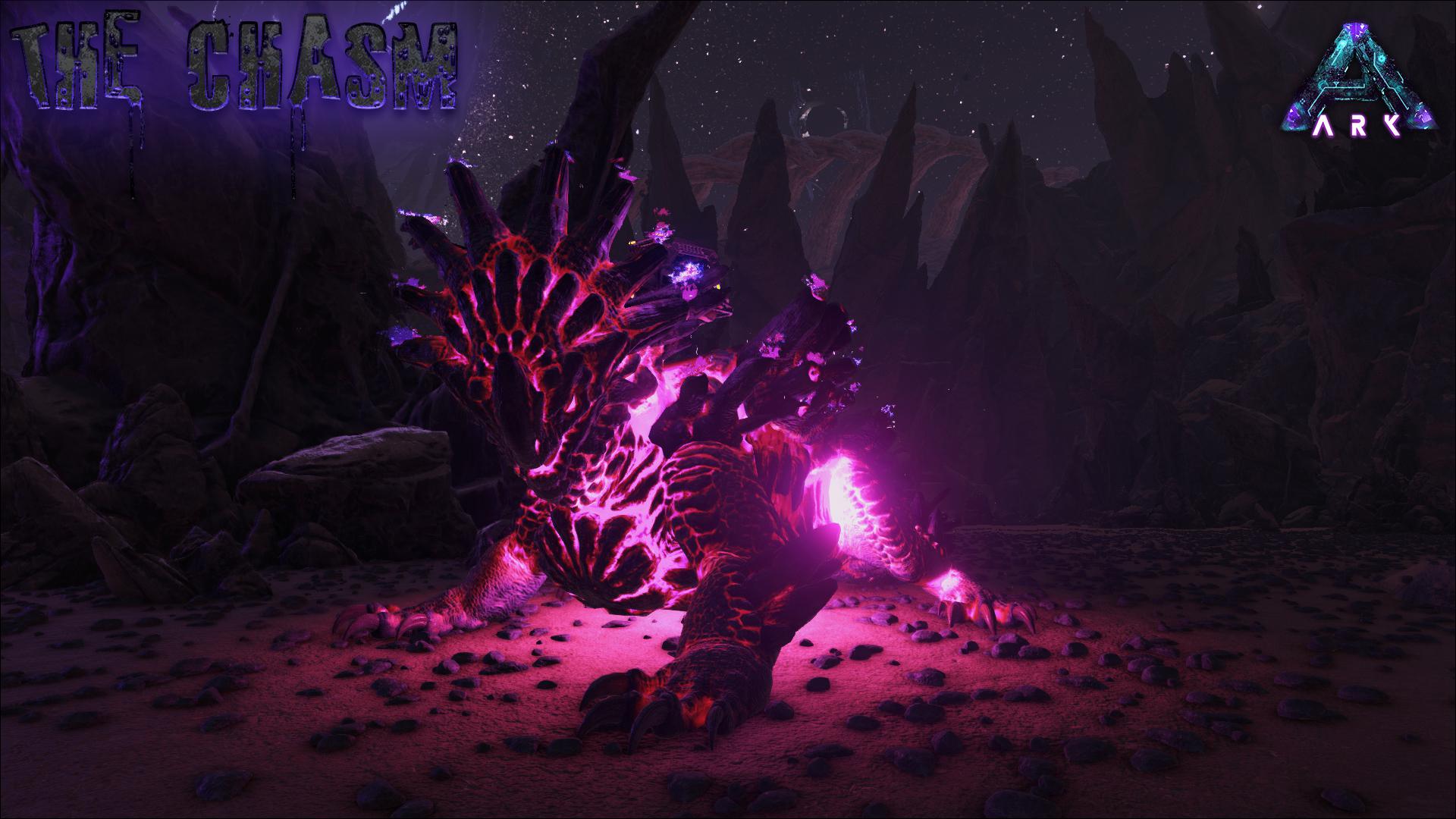 Similar to Aberration, The Chasm is a destroyed Ark world in which terrifying creatures have found a home. Trying to survive, you'll encounter mutated creatures and underground tunnels to explore and conquer. Find peace and prosper in this unbelievable world. 
How The Chasm makes more fun: 
It offers a variety of biomes: Fertile Areas, Biolum Underwater cave, and Infected Areas
Adds new, unique creatures: Fertile, Biolum, Element, and Surface Golems 
Comes with incredible landscapes 
Challenges your skills and abilities to survive 
Get the mod here
5. Annunaki Genesis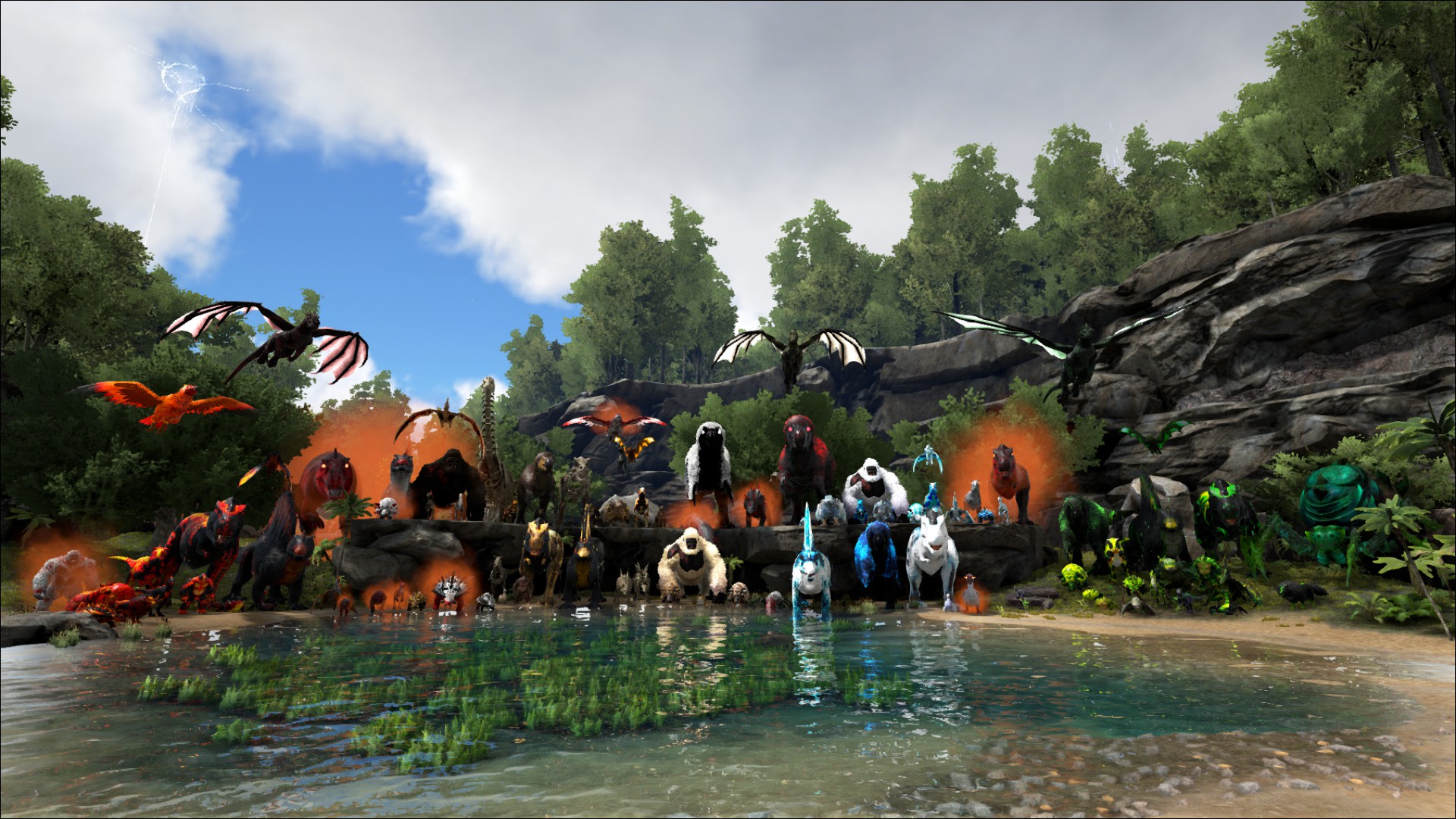 New creatures with customizable colors, easier taming, and wild babies! All of these can be achieved by installing one amazing mod: Annunaki Genesis. Besides its incredible creatures, this world also offers new and improved items, such as essences, alpha armor, elixirs, and special costumes. 
How Annunaki Genesis makes more fun: 
New costumes and glossy colors for creatures
Introduces wild babies that can be tamed
Makes taming easier, especially for herbivores 
Adds various animations: kicking, jumping, roaring 
Get the mod here 
4. Steampunk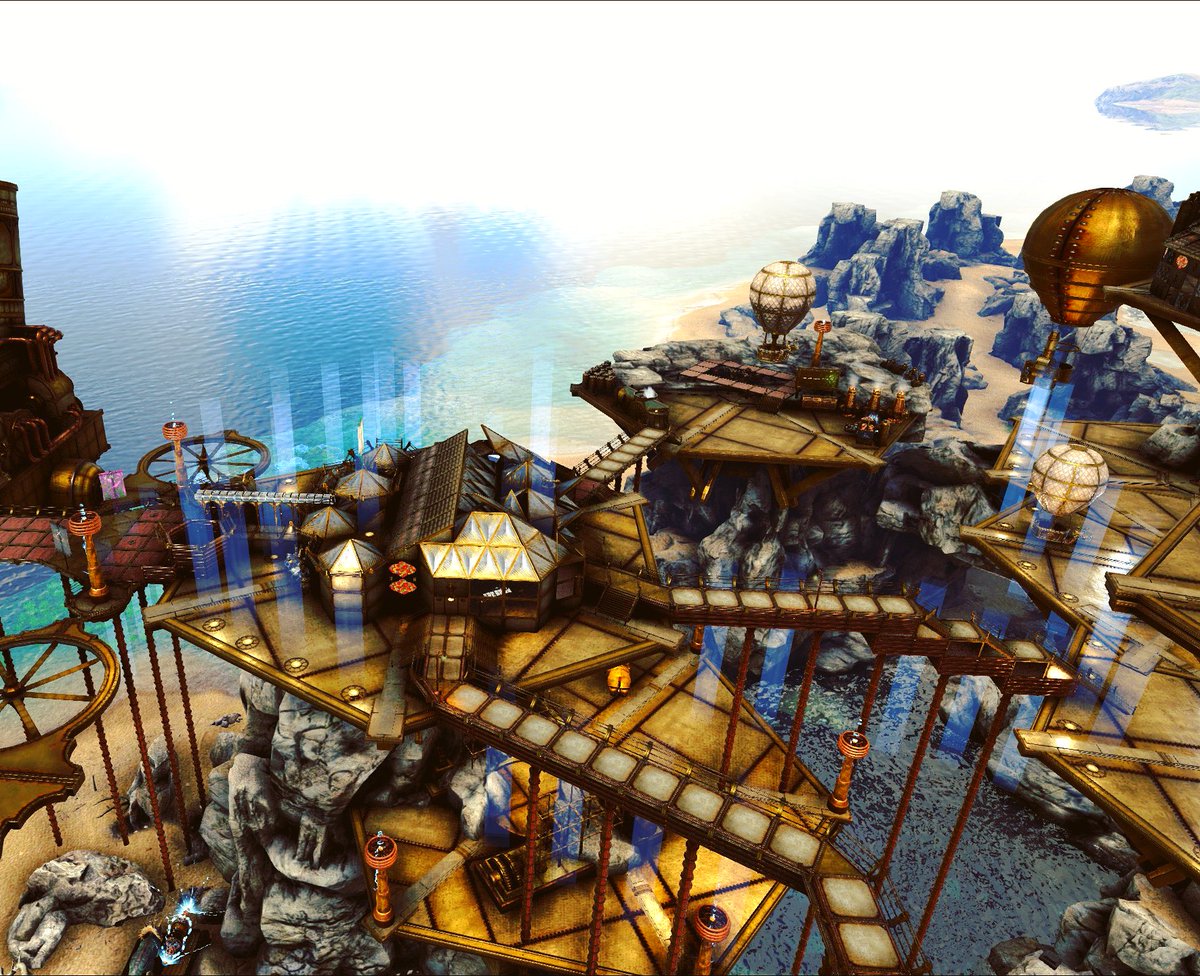 This mod takes Ark's mechanics to the next level. Introducing complex structures and items, it offers the possibility of traveling in a steampunk Airship, Submarine, or Air balloon and crafting unbelievable armors and furniture pieces. 
How Steampunk makes more fun: 
Adds hot air balloons, submarines, and airship
You can craft beds and bedroom decor such as dressers, lamps, etc. 
Offers craftable tree and cliff platforms 
Comes with multiple female outfits 
Get the mod here
3. Immersive Taming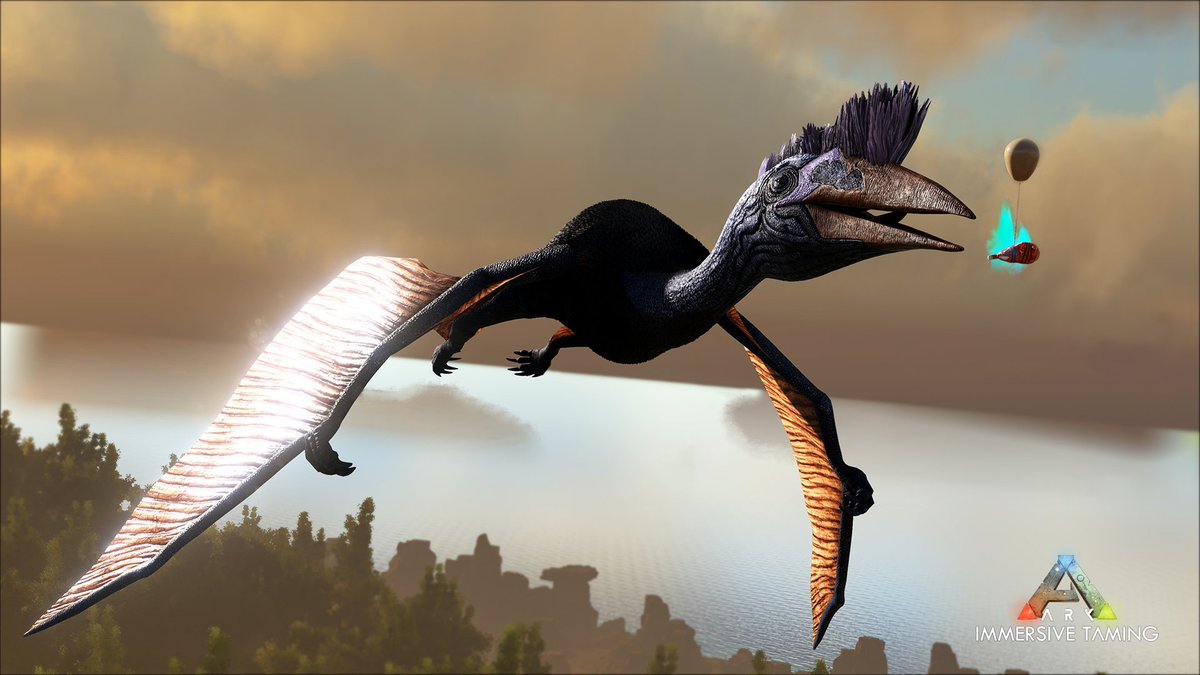 The classic taming methods of Ark can be tiring. This popular mod offers players new, more realistic taming methods that rely on the creature's trust and loyalty. No more tranq arrows and forcibly knocking out creatures. Befriend the dinosaurs by hand feeding and offering them your protection. 
How Immersive Taming makes more fun:
Adds hand-feeding bait and corpse feeding for creatures 
You can pet and care for the dinosaur. It provides both health and a taming bonus 
Killing your tame's enemies gets you taming progress 
Become friends with your dinosaurs and explore Ark together!
Get the mod here
2. Structure Plus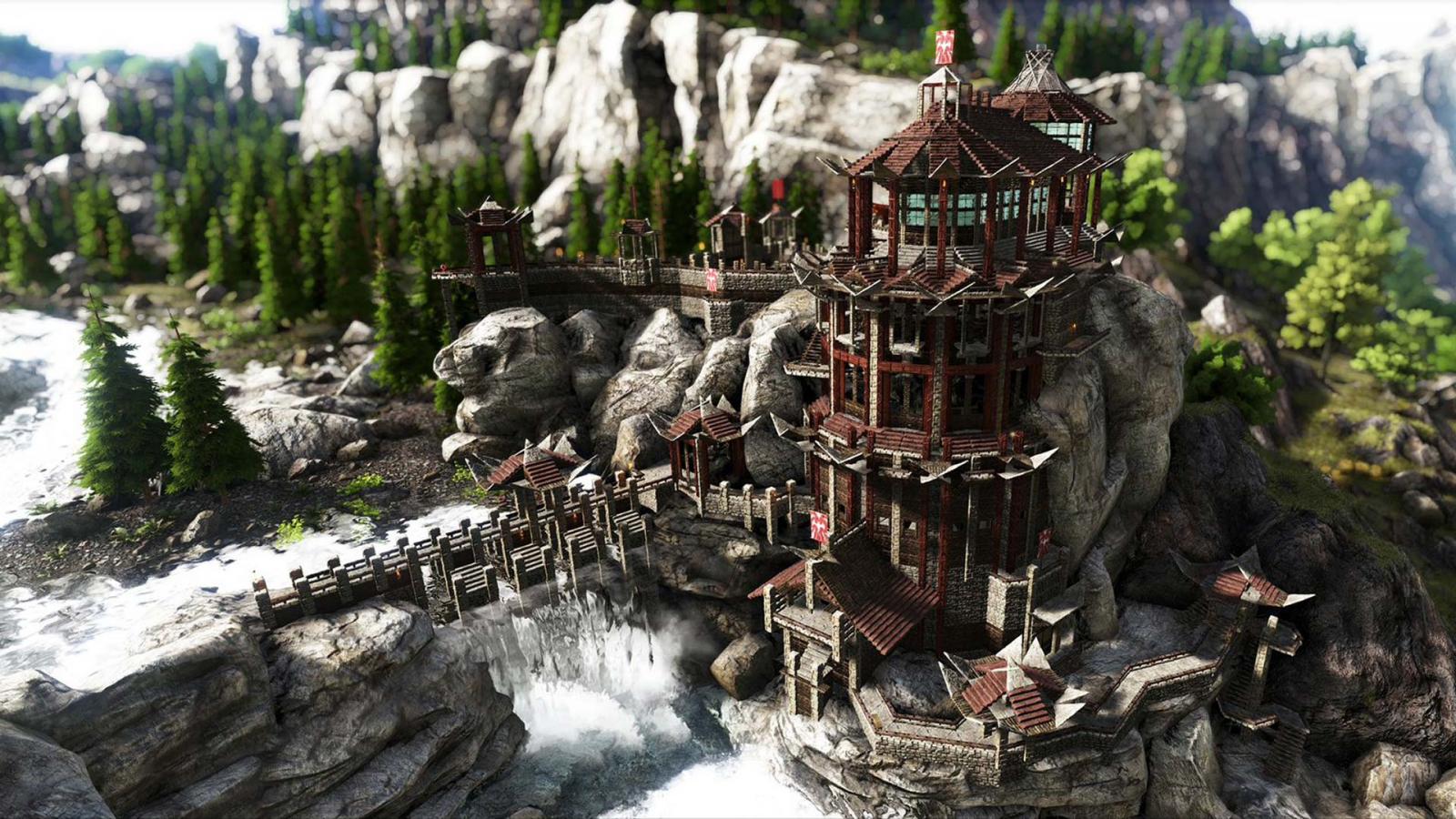 Some of us are happy with the original building settings of Ark. However if you are looking for an architectural challenge, this mod offers incredibly complex structures and building properties. You can build unimaginable constructions that will take everyone's breath!
How Structure Plus makes more fun:
Offers new building features: continuous structure placement, stackable foundations, hidden wires and pipes, and many others 
All doors and gates are automatic 
Introduces adaptable ocean platforms & full glass tier 
Comes with 6 available models of auto-turrets 
Adds a mutator with 10 different pulses for various purposes: breeding, swapping genders, age freezing, corrupt, etc. 
Introduces an Item translocator
Get the mod here
1. Marniimods: Wildlife
For players who search for even more exciting creatures, this mod adds a variety of species to the already loved dinosaurs. Enjoy an exotic experience around lions, elephants, owls, and why not, cats! Teleport into another Ark challenge and try living in prehistoric times. 
How Mariimods: Wildlife makes more fun: 
Adds gorgeous  wild creatures to the game: owls, camels, snakes, mountain goats, exotic birds, snow leopards, cows & bulls, lions 
Creates the unique experience of living in a prehistoric era 
Adds new interesting items and materials 
Get the mod here 
You May Also Be Interested In:
Image Gallery