[Top 15] MTG Arena Best Decks That Wreck Hard
Updated: 29 Dec 2020 8:06 pm
Goblins are still set to dominate the new year. Check out the other decks that made the cut in our year-end special.
Since the release of Zendikar and Kaladesh that shook the Standard and Historic meta, respectively, things have settled down towards the end of the year. We can now see which decks are considered top-tier and which decks worsened after the release of these sets. Because of this, we can now look into the top decks that wreck hard coming into the new year!
15. UW Prison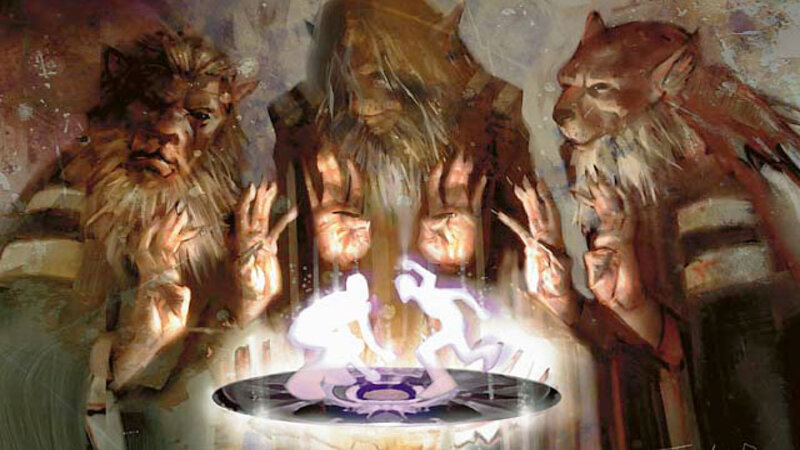 Why this deck is great
Single-player mode activated

Because of its harsh control mechanic, your opponent will end up as a spectator as you establish your winning pieces

Great against any deck
How to play this deck effectively
Set up your early turns to ensure that you get land drops for future spells
Make sure that you deny your opponent's strategy by choosing which spells to counter
Only drop Rule of Law if you already have enough mana for counterspells during your opponent's turn
Fae of Wishes can help give you card advantage by fetching any card that you may need
Protect your pieces and your life total as you cast Approach of the Second Sun for the win
Decklist
Yorion, Sky Nomad - companion
2 Teferi, Hero of Dominaria
3 Narset, Parter of Veils
1 Ugin, the Spirit Dragon
3 Fae of Wishes
3 Search for Azcanta
3 Omen of the Sea
2 Rule of Law
2 Ixalan's Binding
3 Elspeth Conquers Death
3 The Birth of Meletis
3 Absorb
2 Neutralize
2 Dovin's Veto
3 Disallow
3 Revitalize
3 Wrath of God
2 Cleansing Nova
2 Settle the Wreckage
1 Tormod's Crypt
1 Grafdigger's Cage
2 Ondu Inversion
4 Glacial Fortress
4 Hallowed Fountain
3 Temple of Enlightenment
2 Castle Ardenvale
2 Castle Vantress
4 Fabled Passage
1 Ipnu Rivulet
1 Field of Ruin
1 Mobilized District
5 Island
3 Plains
14. Yorion Doom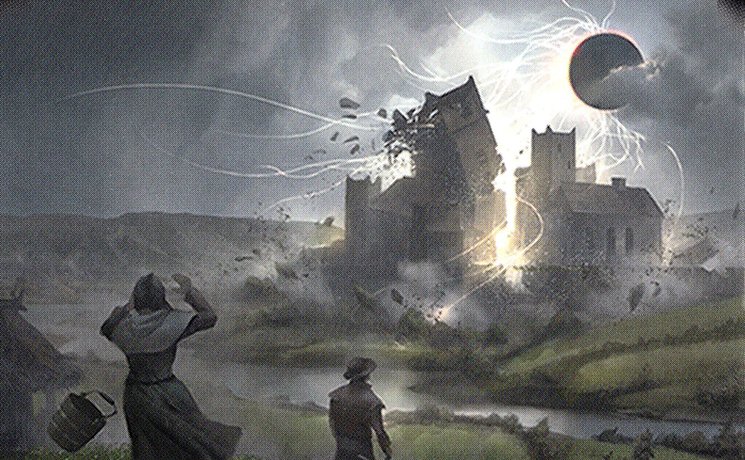 Why this deck is great
You can duplicate ETB effects of creatures and enchantments
80-card deck reduces the chance of getting milled to death by Rogues 

This also provides huge card advantage, allowing you to fit in more threats in the main deck
How to play this deck effectively
Omens are your friend

Omen of the Sea should be utilized in the early game to help you in your draws and land drops, while Omen of the Sun will help pad your stats and produce blockers 

Just like a good control deck, you must have the right tools against whatever deck you are facing.

Removals and board wipes are always great since the meta is still creature-heavy with just an addition of a few control matchups. 
Decklist
Yorion, Sky Nomad - companion
2 Yorion, Sky Nomad
4 Skyclave Apparition
4 Emeria's Call
3 Extinction Event
3 Dance of the Manse
2 Eliminate
2 Heartless Act
3 Golden Egg
2 Glass Casket
1 Banishing Light
4 Doom Foretold
4 Elspeth Conquers Death
4 Omen of the Sea
3 Omen of the Sun
4 Elspeth's Nightmare
3 Treacherous Blessing
4 Clearwater Pathway
4 Brightclimb Pathway
4 Temple of Enlightenment
3 Temple of Deceit
1 Temple of Silence
4 Fabled Passage
3 Plains
4 Swamp
4 Island
13. Mono-Green Food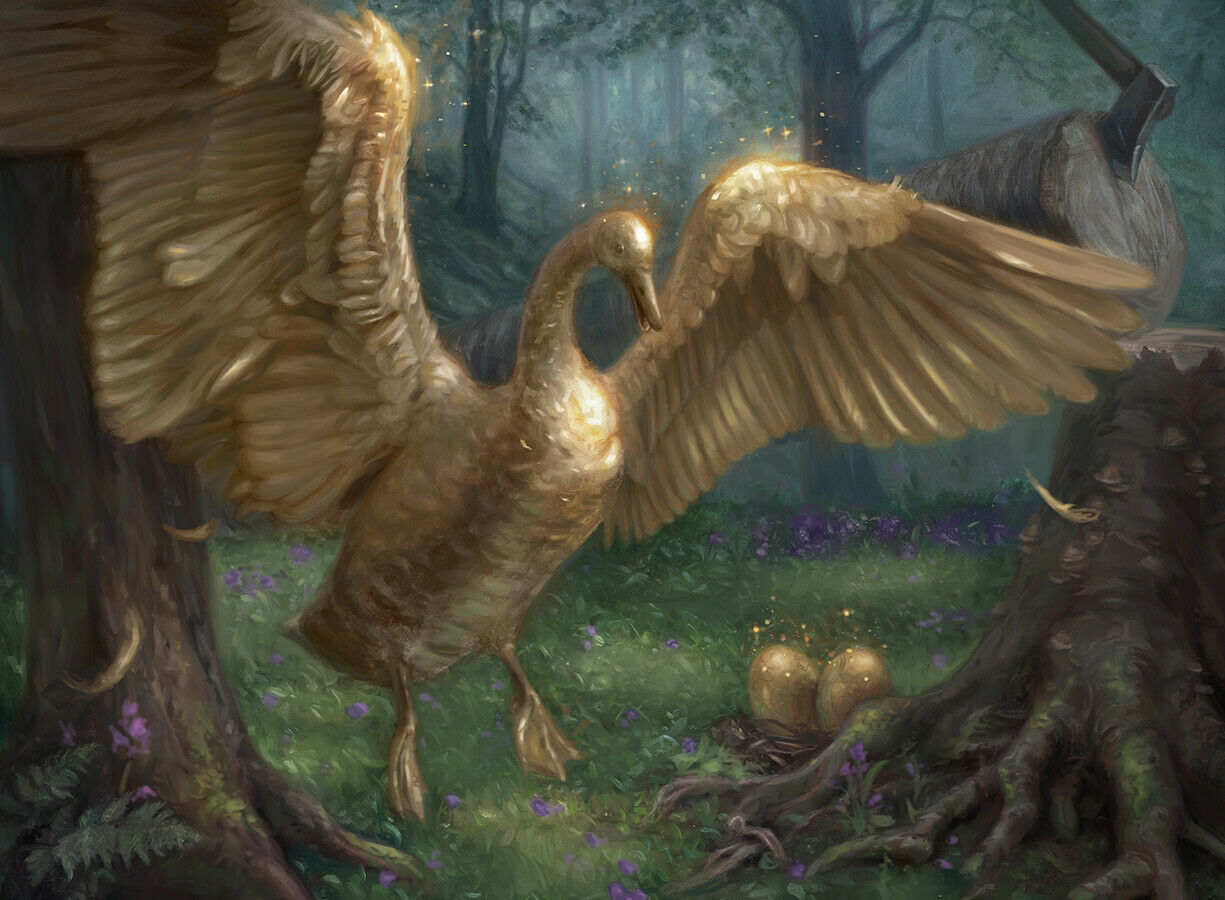 Why this deck is great
Ramp is a very strong concept in the meta
You get to play multiple spells early on with the amount of mana you have
This deck can easily overrun any other deck 
How to play this deck effectively
Get your ramp pieces early

This is probably the only key to winning the game since being delayed in casting your spells may be disastrous for you

Bring in large creatures as soon as you can so you can cast The Great Henge easily

The Great Henge will give you mana and card advantage so you want this on the battlefield as early as possible
Decklist
4 Gilded Goose
3 Questing Beast
4 Feasting Troll King
4 Lovestruck Beast
1 Thrashing Brontodon
2 Kazandu Mammoth
4 Tangled Florahedron
4 Wicked Wolf
3 Witch's Oven
2 The Great Henge
3 Trail of Crumbs
2 Vivien, Monsters' Advocate
2 Crawling Barrens
2 Bonders' Enclave
4 Castle Garenbrig
16 Forest
12. Temur Energy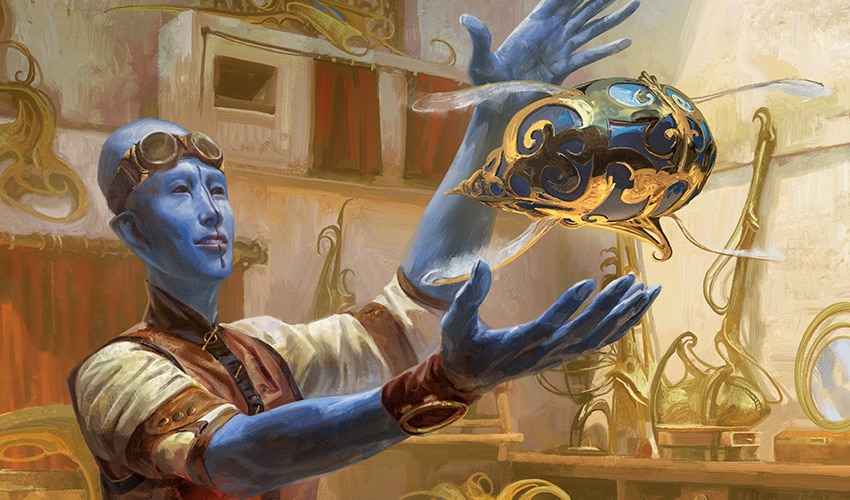 Why this deck is great
Great mechanic allows a variety of interactions

You can use your energy to create Servo tokens or to cast a 'free' Ultimatum

The cards in this deck are very synergistic to each other
How to play this deck effectively
Ramp and stack energy counters in the early game

Getting Aetherworks Marvel early is great but if you do not have enough energy to activate it immediately, you will just give away your advantage

Use your energy 

Most players do the mistake of stockpiling too much energy when they could just make tokens to improve their board state
Decklist
4 Servant of the Conduit
3 Rogue Refiner
4 Whirler Virtuoso
3 Golos, Tireless Pilgrim
3 Ulamog, the Ceaseless Hunger
3 Ugin, the 
4 Genesis Ultimatum
4 Woodweaver's Puzzleknot
4 Aetherworks Marvel
4 Attune with Aether
1 Valakut Awakening
1 Bala Ged Recovery
4 Turntimber Symbiosis
4 Aether Hub
2 Breeding Pool
3 Stomping Ground
1 Steam Vent
3 Fabled Passage
1 Forest
2 Mountain
2 Island
11. Chandra Tribal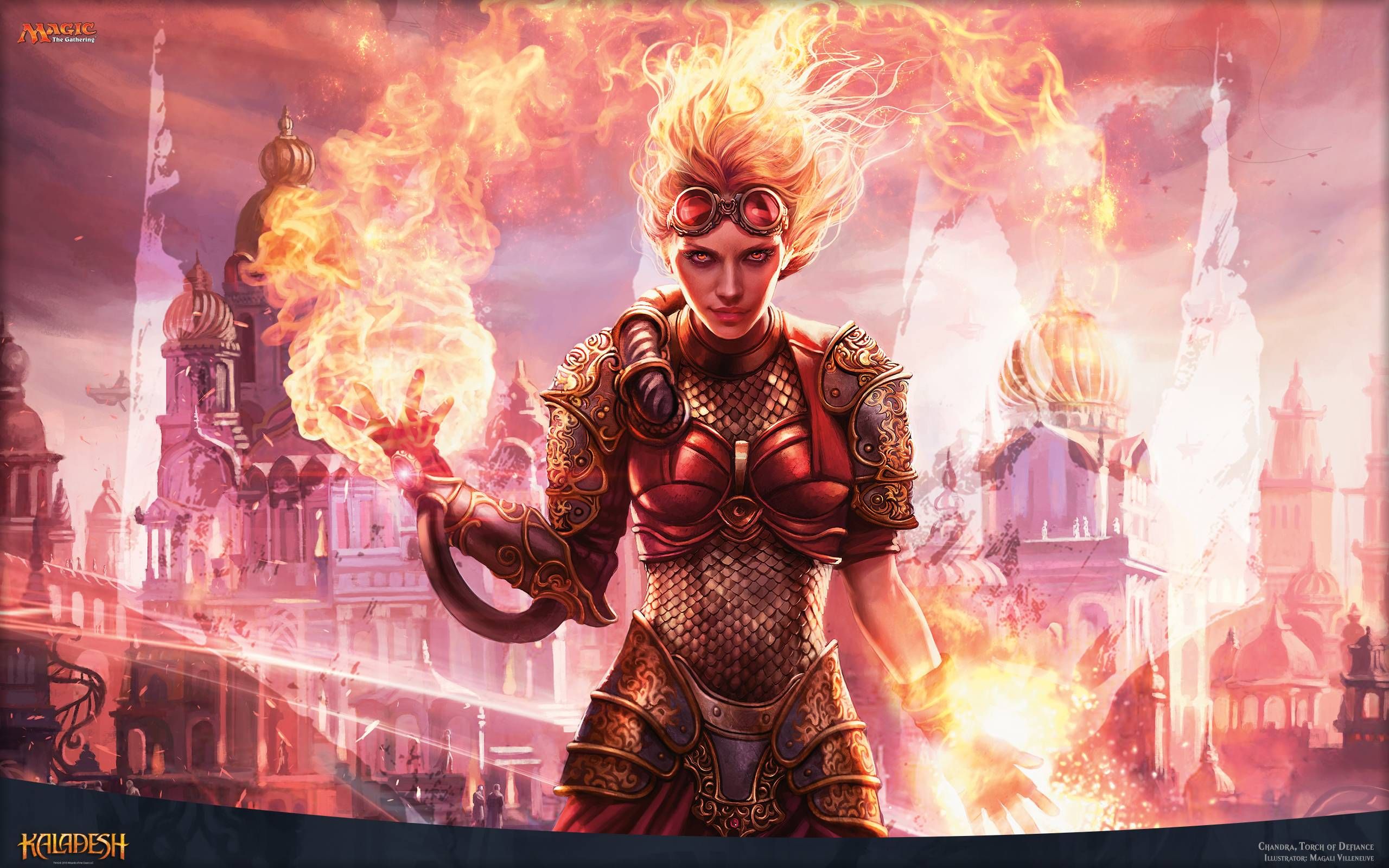 Why this deck is great
It is a great and fun spin on mono-red decks
Multiple Chandra planeswalkers can combo off to deal massive amounts of damage
There are plenty of enablers for this type of deck especially Chandra's Regulator
How to play this deck effectively
You only need two to three lands on your starting hand

This makes Chandra's Regulator and Chandra, Acolyte of Flame castable

You can play this deck in a variety of ways:

Beatdown with Elemental tokens pumped by Chandra, Novice Pyromancer
Creature control with the targetted abilities of your planeswalkers
Straight up blasting the face of the opponent
Decklist
3 Chandra, Acolyte of Flame
4 Chandra, Torch of Defiance
2 Chandra, Novice Pyromancer
2 Chandra, Heart of Fire
2 Chandra, Awakened Inferno
3 Bonecrusher Giant
3 Heart of Kiran
3 Chandra's Regulator
4 Mind Stone
4 Chandra's Triumph
3 Sweltering Suns
4 Shatterskull Smashing
4 Interplanar Beacon
2 Karn's Bastion
2 Castle Embereth
15 Mountain
10. Lurrus Enchantments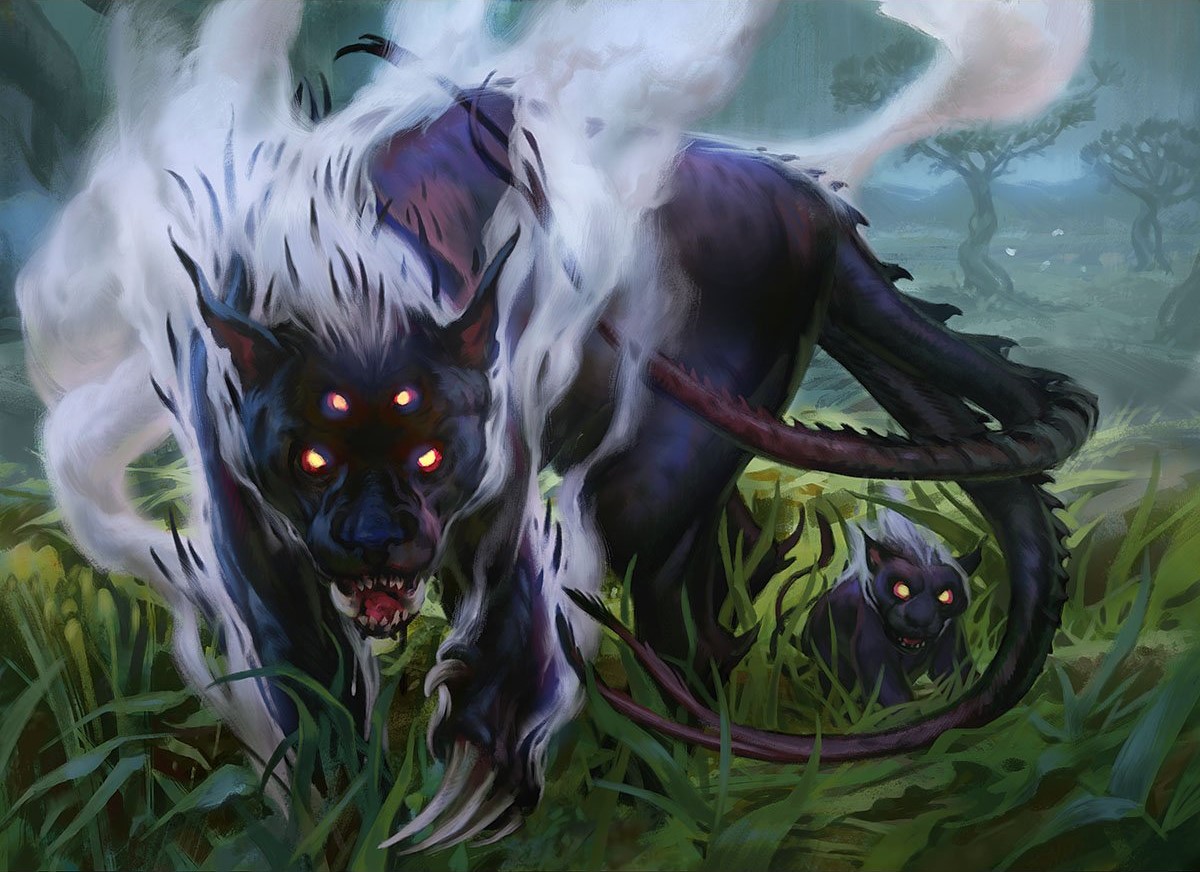 Why this deck is great
Recurring threats because of the ability of Lurrus
Very low mana cost average creates an aggressive aspect
Lifelink can help pad the HP early on to help against aggressive decks
How to play this deck effectively
Play it like an aggro deck since your creatures are pretty soft when placed in the late game

Keep dropping creatures and enchantments since you can easily bring them back with Lurrus later
Maximize your damage output by placing your enchantments on one creature, preferably the unblockable Mist-Cloaked Herald

Maximize your card advantage by using staggering insight to draw either more threats or more ways to protect your threats
Decklist
4 Siren Stormtamer
4 Mist-Cloaked Herald
4 Alseid of Life's Bounty
4 All That Glitters
4 Staggering Insight
4 Sentinel's Eyes
4 Selfless Savior
4 Karametra's Blessing
4 Curious Obsession
2 Cartouche of Solidarity
2 Cartouche of Knowledge
4 Hallowed Fountain
4 Glacial Fortress
1 Temple of Enlightenment
6 Island
5 Plains
9. God Pharaoh's Gift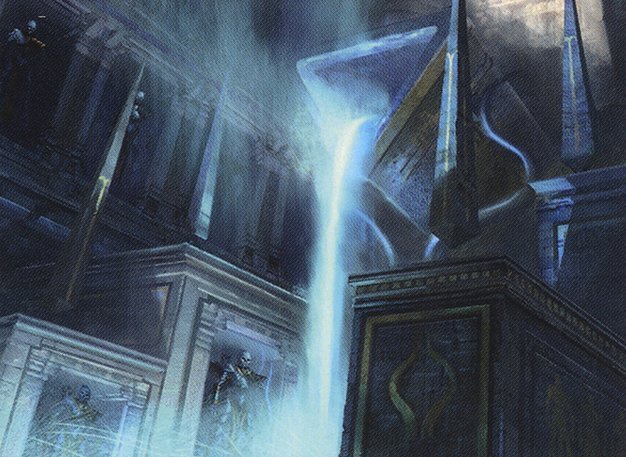 Why this deck is great
When the engines pop, it is very difficult to stop
It presents dual threats with its ability to reanimate its creatures
Gate to the Afterlife can help increase your chance of getting GPG at the right time
How to play this deck effectively
All creatures you have are expendable

Mostly, creatures you cast will have ETB effects. Other than that, they are more useful if they are in the graveyard

The discard mechanics of your cards are very important in enabling your GPG

Chart a Course helps you draw the necessary pieces while filling up your graveyard
Minister of Inquiries are crucial as it automatically puts four cards in your graveyard every activation

Don't worry if your GPG is placed in the graveyard. As long as these are not exiled, you can always get them back. 
Decklist
4 Champion of Wits
4 Angel of Invention
3 Minister of Inquiries
2 Dream Trawler
4 Chart a Course
2 Refurbish
4 STrategic PLanning
2 Wrath of God
2 Cast Out
1 Search for Azcanta
4 God-Pharaoh's Gift
3 Gate to the Afterlife
4 Glacial Fortress
4 Hallowed Fountain
2 Ipnu Rivulet
3 Irrigated Farmland
1 Castle Vantress
1 Castle Ardenvale
5 Island
4 Plains
8. Red Deck Wins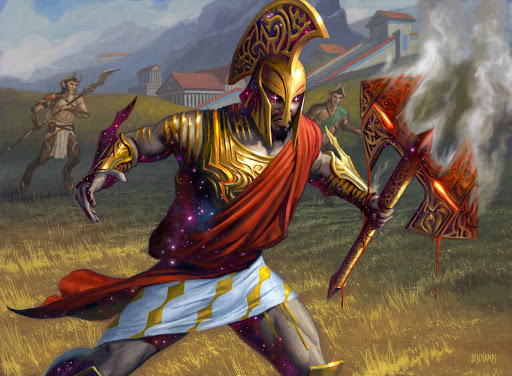 Why this deck is great
Red aggro never goes out of meta
Opponents can never be too prepared when facing a red deck
More threats to keep the deck balanced even in late-game situations
How to play this deck effectively
Attacking is the primary weapon of this deck
Go out guns blazing in the early phases of the game
Pressure the opponent immediately to force board wipes 
The only time board wipes are great is when you force your opponent to cast one even if you haven't played your big threats yet
Decklist
4 Bonecrusher Giant
4 Robber of the Rich
3 Torbran, Thane of Red Fell
2 Akoum Hellhound
2 Ox of Agonas
3 Rimrock Knight
3 Fervent Champion
4 Fireblade Charger
4 Anax, Hardened in the Forge
4 Embercleave
2 Spikefield Hazard
4 Castle Embereth
18 Mountain
7. Colorless Ugin Ramp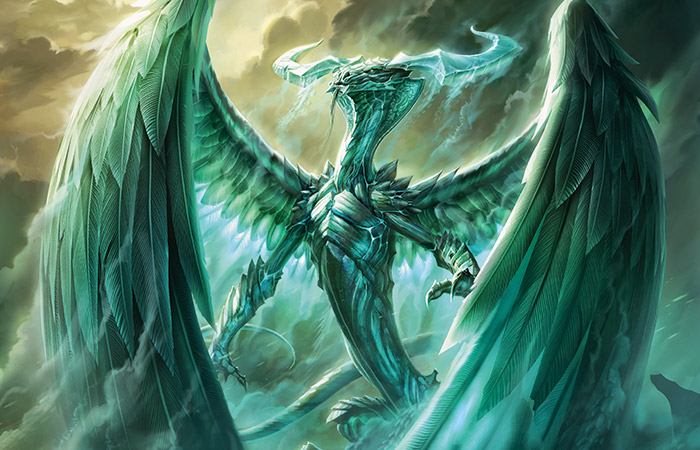 Why this deck is great
Massive board presence in the mid to late game 
Many different value engines to utilize
Ugin and Ulamog are among the scariest threats in the meta 
How to play this deck effectively
Ramp is the name of the game

Getting early mana advantage is crucial since your threats are very high in the mana curve
Along with mana advantage, it is also important that you get the right draws so card advantage should also be prioritized.

If you are against creature heavy decks, which you will face a lot in the meta, having an Ugin early on is key to disrupting the opponent's attack
Decklist
3 Ugin, the Spirit Dragon
2 Ugin, the Ineffable
4 Karn, the Great Creator
2 Ulamog, the Ceaseless Hunger
2 Golos, Tireless Pilgrim
4 Extinction Event
3 Forsaken Monument
3 Hedron Archive
4 Mazemind Tome
4 Guardian Idol
4 Mind Stone
1 Cascading Cataracts
4 Aether Hub
1 Crawling Barrens
1 Inventor's Fair
1 Mobilized District
4 Radiant Fountain
1 Scavenger Grounds
4 Spire of Industry
4 Ifnir Deadlands
2 Zhalfrin's Void
1 Mirrodin's Core
1 Buried Ruins
6. Rogues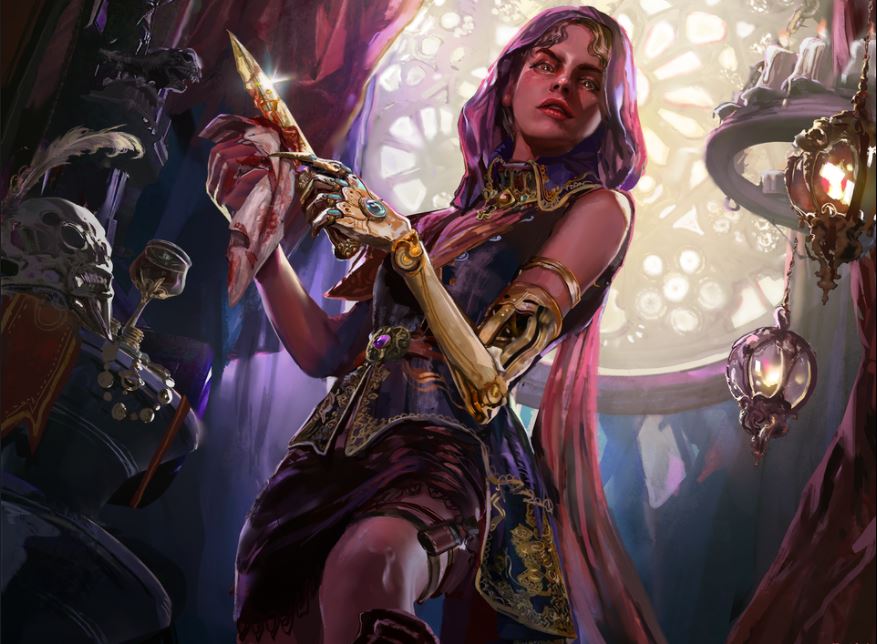 Why this deck is great
A highly synergistic deck allows strong interactions between cards
Attacks not only the opponent's health but also their deck with its mill ability
Wide range of threats to use against a variety of decks
How to play this deck effectively
Set up the early plays by milling your opponent as much as you can

You can do this to benefit your cards immediately

Aim to attack the opponent as soon as possible

Your creatures do not do well against blockers since they have low attack and toughness attributes
Decklist
4 Thieves' Guild Enforcer
4 Soaring Thought-Thief
3 Brazen Borrower
3 Zareth San, the Trickster
4 Drown in the Loch
2 Heartless Act
2 Cling to Dust
2 Eliminate
3 Didn't Say Please
2 Jwari Disruption
3 Into the Story
2 Bloodchief's Thirst
2 Shark Typhoon
4 Zagoth Triome
4 Clearwater Pathway
4 Temple of Deceit
1 Castle Vantress
1 Castle Locthwain
4 Fabled Passage
3 Swamp
3 Island
5. Sultai Control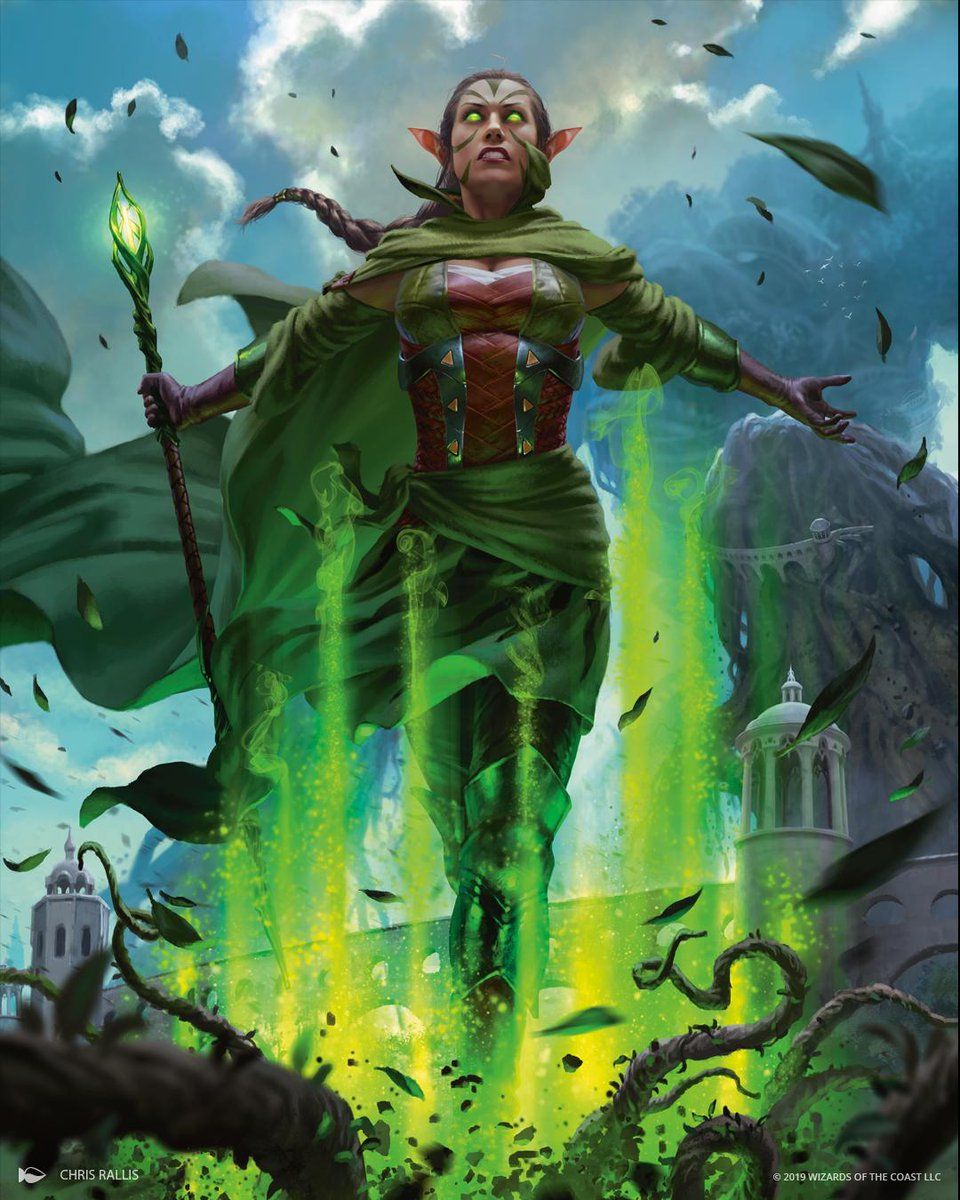 Why this deck is great
This deck has a lot more firepower with creatures and planeswalkers compared to other variants of control
It can deal with almost any deck even the aggressive ones
Board wipes are still very strong in the format
How to play this deck effectively
Gain control of the early game by using Growth Spiral and Uro to ramp

Control is not always just about countering your opponent's spells. Having the advantage of mana in the start already gives you the control

As soon as the opponent starts to build up their board full of creatures, use your board wipe

After a board wipe, you can now cast a huge Hydroid Krasis to further your advantage in the game
Decklist
3 Uro, Titan of Nature's Wrath
3 Hydroid Krasis
4 Nissa, Who Shakes the World
2 Shark Typhoon
2 Mystical Dispute
2 Cry of the Carnarium
1 Eliminate
1 Aether Gust
2 Extinction Event
4 Growth Spiral
2 Maelstrom Pulse
4 Thoughtseize
1 Tale's End
4 Breeding Pool
2 Fetid Pools
4 Overgrown Tomb
4 Zagoth Triome
3 Drowned Catacomb
4 Fabled Passage
2 Castle Locthwain
2 Forest
1 Swamp
2 Island
4. Bolas Citadel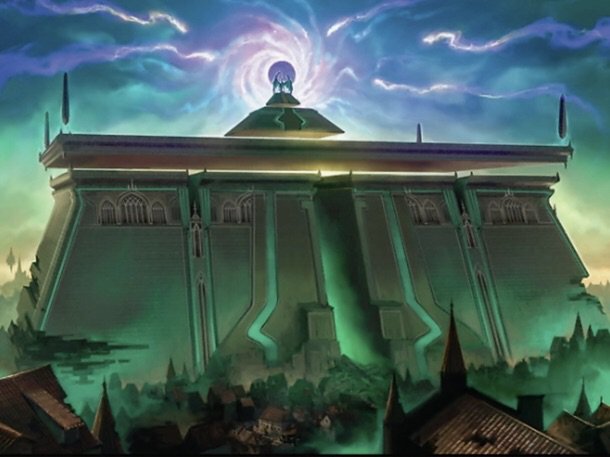 Why this deck is great
Massive card advantage
A late-game centric deck that capitalizes on the fact that your opponent already has limited threats to your permanents
You can assemble a one-turn kill if you get lucky with your topdecks
How to play this deck effectively
Pad up your life total in the early stage. A high life total will significantly benefit your Bolas's Citadel combo later on.
Your small creatures are expendable. 

Keep on attacking to force blocks, targetted removals, and board wipes

Drop the Citadel only if you can cast spells immediately

The Citadel is a huge threat and your opponent will try to remove it as soon as it steps on the battlefield. Make sure that you can get the engine going before the opponent is able to destroy this crucial piece. 
Decklist
4 Ajani's Welcome
4 Soul Warden
4 Malakir Rebirth
4 VIllage Rites
3 Impassioned Orator
2 Kabira Takedown
3 Sejiri Shelter
4 Skyclave Cleric
4 Cleric of Life's Bound
4 Mind Stone
4 Kor Celebrant
4 Blackbloom Rogue
3 Vito, Thorn of the Dusk Rose
2 Aetherflux Reservoir
4 Bolas's Citadel
2 Zof Consumption
2 Emeria's Call
2 Agadeem's Awakening
1 Swamp
3. Sacrifice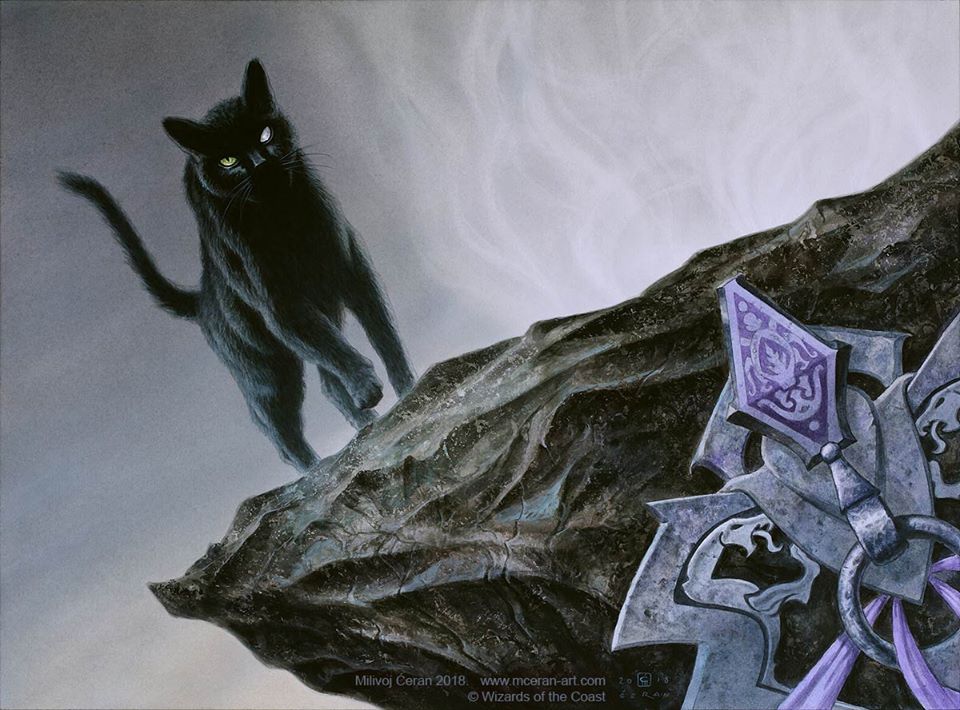 Why this deck is great
Great value engine that can net huge amounts of damage
Great against targetted removal
Dual-threat as creatures can attack but can also be sacrificed for more value
How to play this deck effectively
String together your trigger to maximize damage output
Make sure you are able to cast your spells on curve

This can help guarantee that you get to cast your important spells in time

Claim the Firstborn is still powerful since it can pick off small, aggressive, and annoying creatures in the early game.
Decklist
4 Cauldron Familiar
4 Priest of the Forgotten Gods
4 Dreadhorde Butcher
4 Mayhem Devil
4 Woe Strider
3 Midnight Reaper
2 Bonecrusher Giant
2 Korvold, Fae-Cursed King
3 Collected Company
3 Claim the Firstborn
4 Witch's Oven
4 Overgrown Tomb
4 Dragonskull Summit
4 Blood Crypt
2 Rootbound Crag
2 Woodland Cemetery
1 Phyrexian Tower
2 Swamp
2. Gruul Landfall Aggro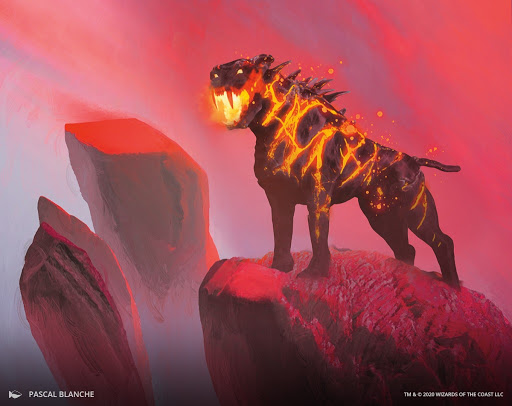 Why this deck is great
Landfall interactions are safe from counterspells
You can achieve a variety of benefits with landfall
Picking up an Evolving Wilds or Fabled Passage in any stage of the game is no longer a hassle since you will get double landfall triggers from them
How to play this deck effectively
You can always prioritize ramp landfall interactions to accelerate your board state
Once you already established your board presence, set up your winning combo pieces
Hold out your Fabled Passage or Evolving Wilds for more value in the later stages of the game

With the ability to fetch a land, landfall will trigger twice, giving you more triggers
Decklist
4 Akoum Hellhound
4 Migratory Greathorn
4 Brushfire Elemental
4 Skyclave Geopede
2 Skyclave Pick-Axe
1 Embercleave
2 Fire Prophecy
3 Spikefield Hazard
4 Ram Through
4 Rolling Regrowth
2 Balaged Recovery
3 Cleansing Wildfire
2 Blazing Volley
4 Fabled Passage
2 Castle Embereth
8 Forest
7 Mountain
1. Goblins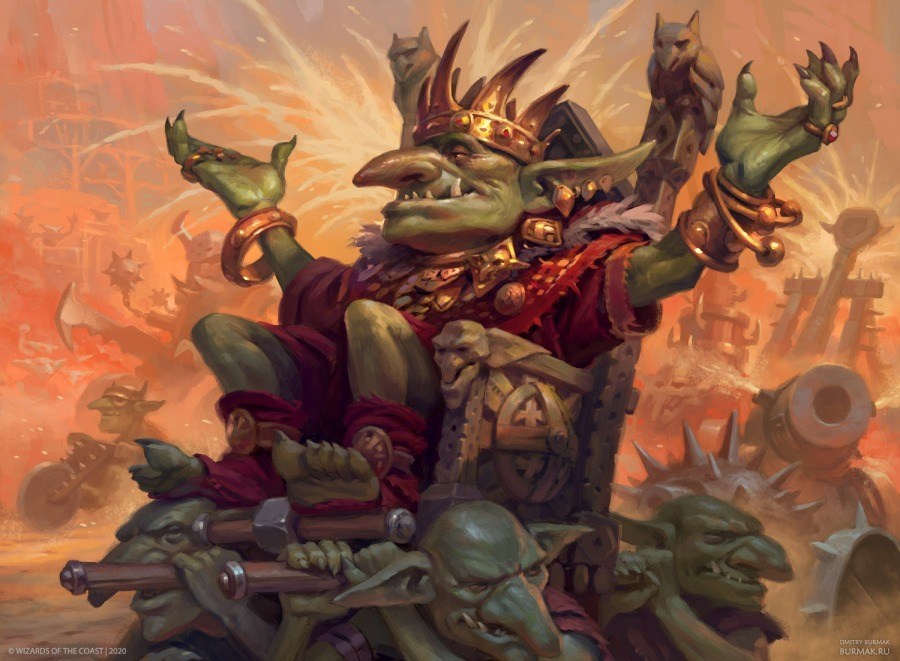 Why this deck is great
Unlike most red decks, Goblins stray away from the hyper-aggressive gameplay

This gives them a more balanced gameplay experience by allowing them to fight even during the later stages of the game

Muxus can bring a huge battalion, ending the game outright
How to play this deck effectively
The unique aspect of this deck is that it can ramp with Skirk Prospector 

Coupled with Krenko, Mob Boss, you can ramp towards more creatures in a single turn

Conspicuous Coop can give you a good card advantage with its ability

Being able to cast creatures from the top of your deck is a massive advantage especially since hand disruption cards are still rampant
Decklist
4 Skirk Prospector
4 Wily Goblin
4 Conspicuous Snoop
4 Goblins Chieftain
4 Goblin Matron
4 Muxus, Goblin Grandee
3 Goblin Warchief
4 Krenkko, Mob Boss
2 Herald's Horn
2 Mind Stone
3 Shatterskull Smashing
2 Phyrexian Tower
4 Castle Embereth
16 Mountain
You may also be interested in:
Image Gallery