[Top 10] Best MTG Arena Decks That Wreck Hard! (July 2021)
Updated: 30 Jun 2021 5:12 pm
Padding your life total by hitting your opponent hard with creatures that look harmless is the best strategy in the meta
The current standard metagame has started shifting into more creature-based matchups with more decks leaning towards aggressive early games. Despite this shift to a faster metagame, the matches are still exciting as ever and more cards are becoming prominent in the standard field. Here are the best decks in the standard metagame right now!
10. Mono-Green Midrange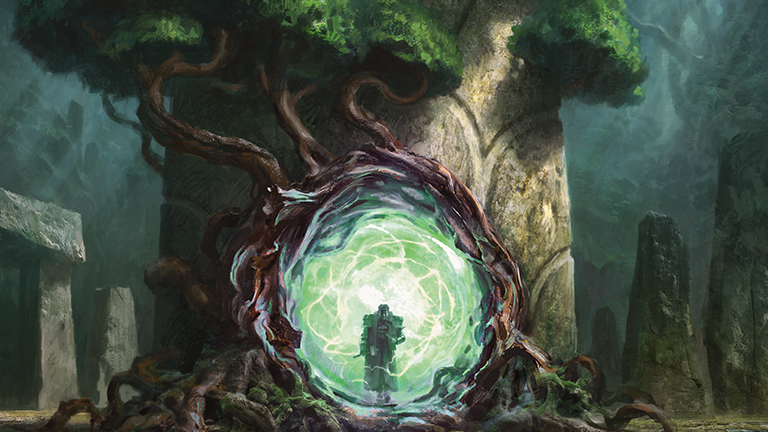 What's good about this deck?
This Food deck can still bring the heat in any Bo1 game with its strong lineup of creatures
The early game ramp is still a good mechanic that can often go uncountered, allowing you to set up more dynamic turns in the mid-stages of the game

The slow early game can be dangerous against aggressive decks but it can completely dominate other slower decks
How to play this deck effectively
Focusing on ramping in the early game is still the way to go

If you get the right amount of mana early on, it is already a huge advantage that the opponent will have a hard time overcoming

Use your Scavenging Ooze even though the opponent does not have creature cards in the graveyard

Using the ability as a mana sink can help prevent graveyard recursion tactics
Decklist
4 Gilded Goose
4 Tangled Florahedron
3 Scavenging Ooze
4 Kazandu Mammoth
4 Lovestruck Beast
4 Wicked Wolf
2 Feasting Troll King
2 Elder Gargaroth
2 Witch's Oven
3 The Great Henge
4 Trail of Crumbs
4 Castle Garenbrig
3 Faceless Haven
16 Snow-Covered Forest
9. Dimir Control
What's good about this deck?
Dimir Control is a good deck that tries to counter all creature deck in the meta

Because of this, there are several single-copy cards in the deck making it a bit problematic when you need a specific card
This is probably the strongest deck to have in the late game since you can end the game with huge spells and deadly attacks from your flying sharks
How to play this deck effectively
With the bulk of this deck being counterspells and removals, you can simply go ham and counter every early spell that your opponent casts

Not allowing your opponent to dominate or even play anything on the early game is already a huge step towards a victory with this deck
Use Extinction Event to clean-up creatures that cannot be targeted for removal so you can deploy your sharks and your Ugin easily
Decklist
2 Cling to Dust
1 Bloodchief's Thirst
1 Essence Scatter
2 Disdainful Stroke
2 Negate
4 Heartless Act
2 Saw it Coming
1 Mystical Dispute
1 Suffocating Fumes
1 Soul Shatter
2 Behold the Multiverse
3 Extinction Event
1 Shadow's Verdict
1 Ugin, the Spirit Dragon
2 Midnight Clock
3 Mazemind Tome
1 Elspeth's Nightmare
4 Shark Typhoon
4 Clearwater Pathway
2 Crawling Barrens
3 Field of Ruin
1 Castle Vantress
1 Temple of Deceit
7 Swamp
6 Island
8. Sacrifice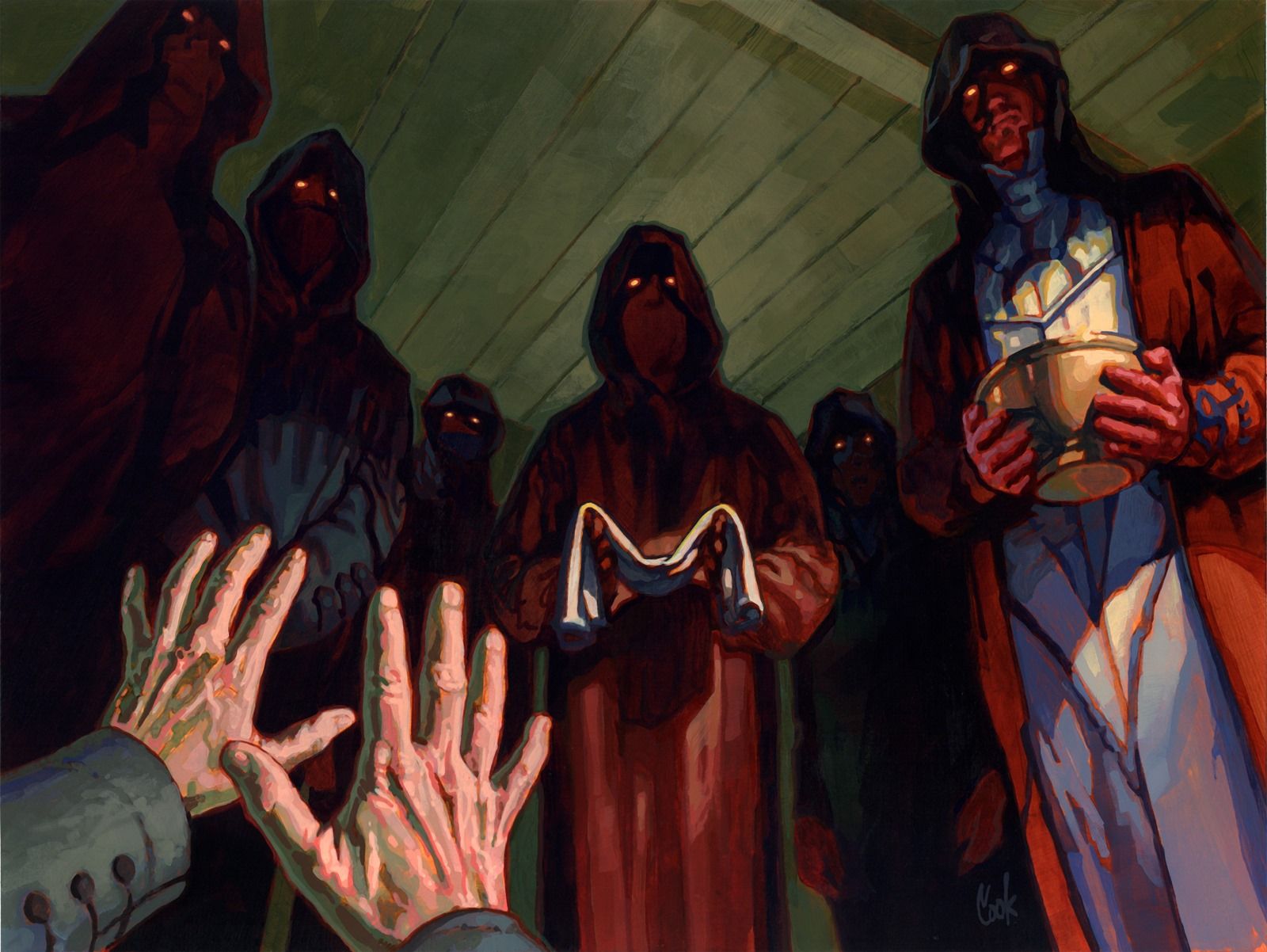 What's good about this deck?
Great Bo1 deck that counters most aggro decks

Although Sacrifice has weakened against other similar midrange and control decks, it can still wipeout majority of the aggro competition
It can function both as an aggressive deck as well as a control deck with its removal and exile effects
How to play this deck effectively
With this classic decklist, this deck still functions just like other sacrifice decks in the earlier meta

Hit your opponent with your creatures and sacrifice them for card advantage and other powerful, non-counterable effects
The Akroan War can deal with pesky creatures and it can function as a one-sided board wipe in some matchups
Decklist
Jegantha, the Wellspring - companion
3 Kroxa, Titan of Death's Hunger
3 Mire Triton 
4 Bonecrusher Giant
4 Woe Strider
3 Immersturm Predator
4 Claim the Firstborn
4 Village Rites
3 Flunk
2 Heartless Act
2 Kazuul's Fury
1 Erebos's Intervention
3 The Akroan War
2 Temple of Malice
4 Blightstep Pathway
4 Fabled Passage
1 Castle Locthwain
8 Swamp
5 Mountain
7. Jeskai Cycling
What's good about this deck?
A combo deck that can create winning opportunities out of nowhere, Cycling is decent in the current meta that strays away from the usual aggressive meta

With Zenith Flare as the primary win condition, you can use your cycling abilities to fill your graveyard for a dynamic win

Cycling also allows you to gain a massive card advantage against opponents. Card advantage goes a long way especially against early game-centric decks
How to play this deck effectively
Aside from getting screwed by the shuffler, overcycling is also a huge problem that you can encounter with this deck

Use your cycle cards accordingly and use them at the appropriate time. This generally means you need to cycle cards mostly on the opponent's turn so you won't have to tap out your mana during your turn

Zenith Flare is your primary win condition but you shouldn't be afraid to use it as a removal especially for bigger creatures

You also don't need to wait for a one-time lethal Zenith Flare, you can cast multiple Zenith Flares each turn especially if your opponent does not have any counterspell
Decklist
Lurrus of the Dream-Den - companion
4 Flourishing Fox
4 Drannith Healer
4 Drannith Stinger
4 Valiant Rescuer
4 Footfall Crater
4 Go for Blood
4 Memory Leak
4 Starting Development
4 Zenith Flare
4 Frostveil Ambush
3 Boon of the Wish-Giver
11 Plains
7 Mountain
6. Prismari Midrange
What's good about this deck?
The perfect balance of creature and noncreature spells, Izzet Midrange is a powerful deck that can lash out at any opponent

This deck is a more control-centered deck which means it needs to gain momentum in the early game to become really powerful in the late game
The creatures in this deck is great at dealing early pressure and at the same time preventing the early onslaught of attacks from other aggressive decks
How to play this deck effectively
Just like any other midrange deck, the early game is essential in setting up for future turns

Use your counterspells and removals early to prevent big turns in the early game
Utilize cards like Mazemind Tome and Expressive Iteration to smooth out your draw steps and to make sure you have sufficient mana to cast your heavy-hitters
Decklist
4 Bonecrusher Giant
4 Brazen Borrower
4 Goldspan Dragon
2 Galazeth Prismari
3 Saw It Coming
3 Mystical Dispute
3 Expressive Iteration
4 Frost Bite
2 Essence Scatter
3 Alrund's Epiphany
3 Mazemind Tome
4 Volatile Fjord
4 Riverglide Pathway
3 Faceless Haven
4 Fabled Passage
6 Snow-Covered Island
4 Snow-Covered Mountain
5. Dimir Rogues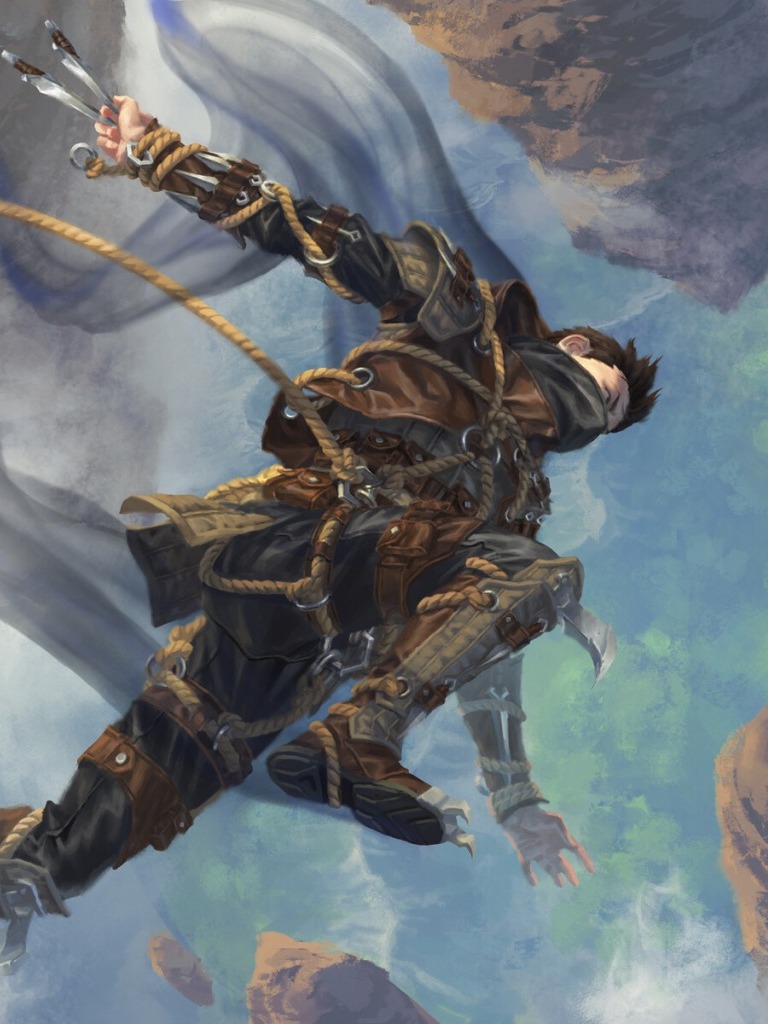 What's good about this deck?
One of the aggro-combo decks that rose into prominence, Rogues are still powerful creatures that can attack the opponent in different angles

With cheap interactions, you can cast early creatures and still have the mana for removals

You can also attack the opponent's deck to destroy their gameplan before it even materializes
How to play this deck effectively
An effective Rogues deck functions well from the get-go. The early game should already be filled with threats since majority of the creatures in this deck are one-drop

Having a turn one play already places you in an advantageous position as you can start attacking both the opponent and their library

Even though you have a lot of removals and counterspells, you should still use them well

Allowing an opponent to pressure you early game and waiting for a better target for your removal spell can help you win the game easily
Decklist
Lurrus of the Dream-Den - companion
4 Merfolk Windrobber
4 Soaring Thought-Thief
4 Thieves' Guild Enforcer
4 Ruin Crab
4 Drown in the Loch
4 Into the Story
2 Eliminate
1 Cling to Dust
1 Disdainful Stroke
2 Heartless Act
2 Didn't Say Please
2 Agadeem's Awakening
1 Mystical Dispute
1 Of One Mind
3 Zagoth Triome
4 Clearwater Pathway
3 Temple of Deceit
1 Castle Locthwain
4 Fabled Passage
6 Island
3 Swamp
4. Naya Adventures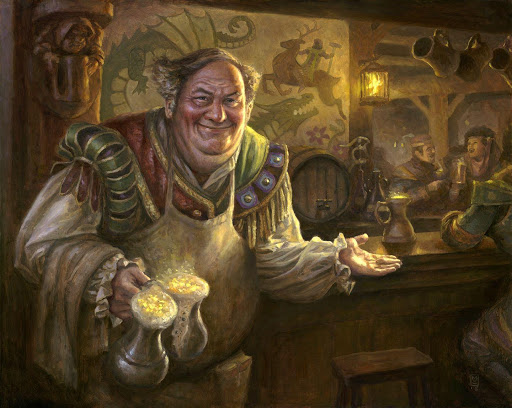 What's good about this deck?
A slower and more careful version of Gruul aggro decks, Naya Adventures becomes stronger as the game progresses

Against aggro decks, this deck can stand its ground but it can dominate slower decks such as midrange and control
Drannith Magistrate can do a lot of work against non-aggressive decks and this small advantage you can generate with this card can be the difference
How to play this deck effectively
To utilize the full power of this deck, you should focus the early game on setting up for future turns

Prioritize your card advantage engines as they can carry your deck to victory in the late game
Hold back on your attacks early on especially against aggro decks as your creatures will generally be used to relieve early game pressure so that you can maneuver better
Decklist
Jegantha, the Wellspring - companion
4 Edgewall Innkeeper
4 Giant Killer
4 Jaspera Sentinel
4 Clarion Spirit
2 Drannith Magistrate
4 Bonecrusher Giant
3 Elite Spellbinder
4 Lovestruck Beast
2 Toski, Bearer of Secrets
4 Showdown of the Skalds
4 Cragcrown Pathway
4 Branchloft Pathway
4 Needleverge Pathway
3 Fabled Passage
4 Forest
3 Plains
1 Mountain
3. Boros Winota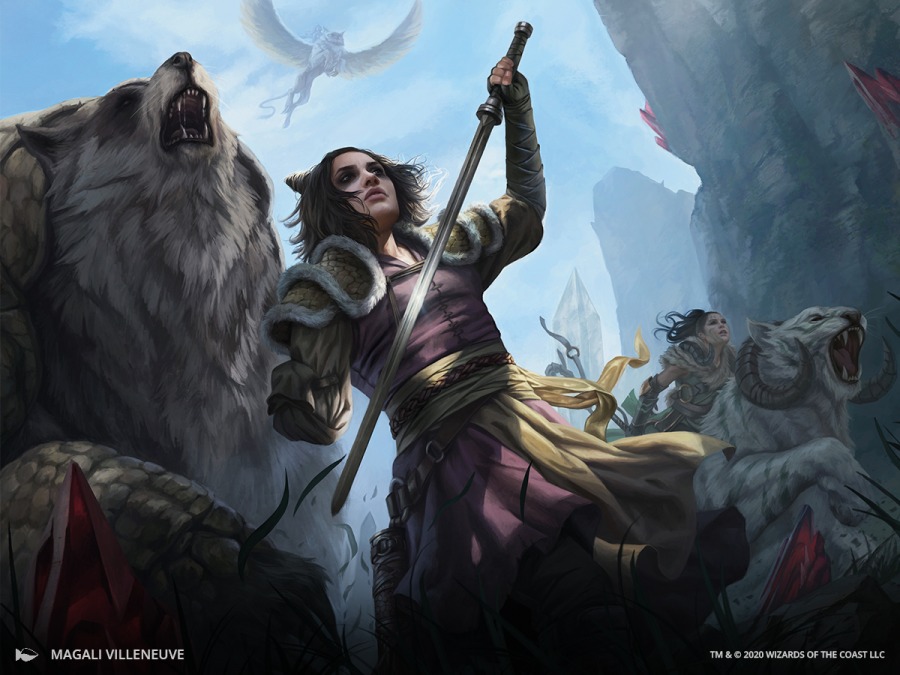 What's good about this deck?
Boros has always been the color of aggressive decks and Boros Winota is one powerful aggro deck
Getting multiple triggers from Winota is a great ability that can close out games fast

You also have several cards that can help protect your board state which can come in handy against control decks
How to play this deck effectively
Casting non-Human creatures early on can set up easy triggers for Winota

Since this deck has a good balance of Humans and non-Human creatures, you are unlikely to miss a Winota trigger

Use your Bonecrusher Giants and Spikefield Hazards to clear the way for your dynamic attacks
Decklist
4 Selfless Savior
4 Stonebinder's Familiar
4 Robber of the Rich
4 Bonecrusher Giant
4 Elite Spellbinder
3 Skyclave Apparition
4 Blade Historian
4 Winota, Joiner of Forces
2 Spikefield Hazard
3 Starnheim Unleashed
4 Needleverge Pathway
4 Furyscalm Snarl
1 Faceless Haven
10 Snow-Covered Plains
5 Snow-Covered Mountain
2. Mono-Red Aggro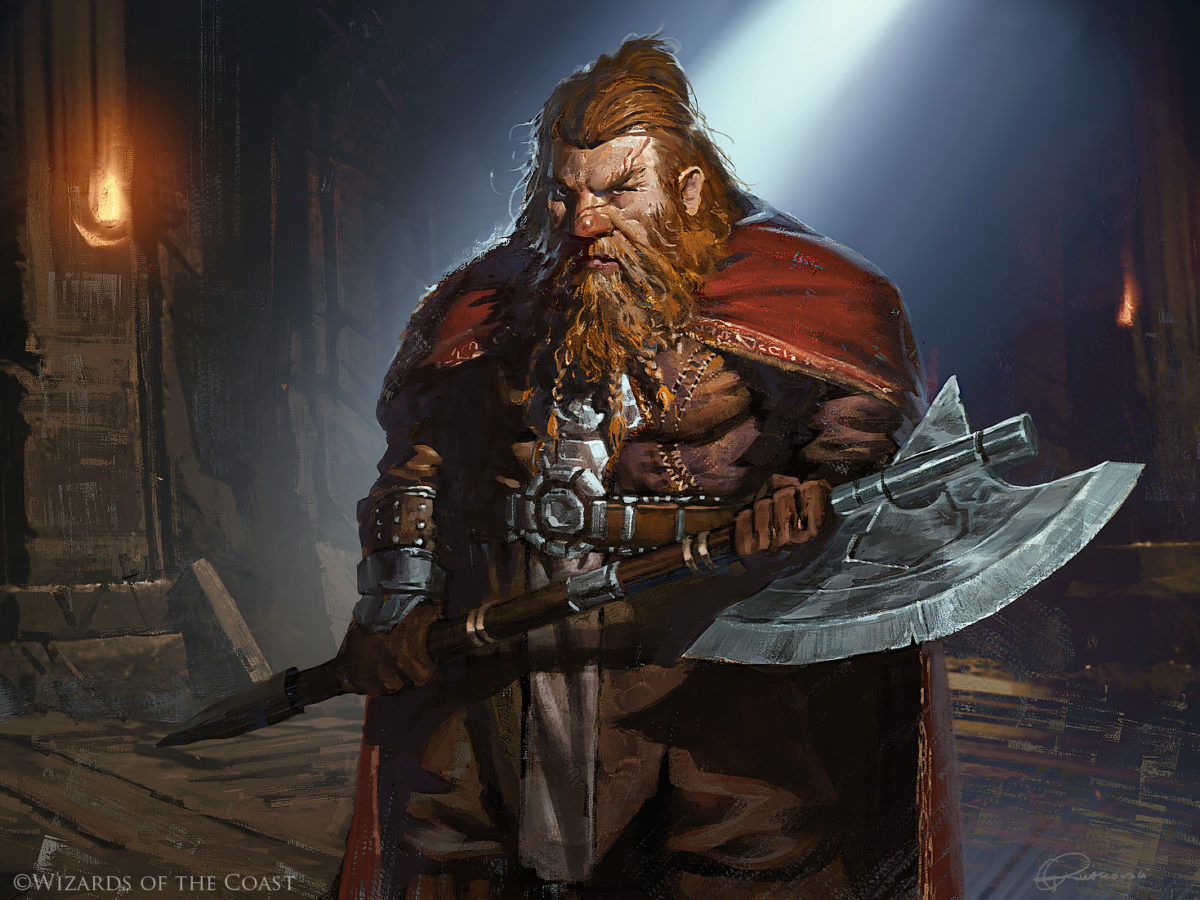 What's good about this deck?
Due to the aggressive nature of this current meta, Mono-red is once again one of the most powerful decks in standard

The cheap creatures that this deck possesses aregood against most matchups, though they typically struggle against life gain
Early game aggression brings an overwhelming pressure for the opponent and this can transition into a better mid-game for you if the opponent does not concede yet
How to play this deck effectively
Although memes were made because of it, mindlessly attacking your opponent every turn is the top strategy in the current meta

Dealing massive amounts of damage early on can help set up a lethal attack when Embercleave comes into play
With Trobran on the board, you can finish up the opponent before turn five with this strategy
Decklist
4 Fervent Champion
4 Hall Monitor
4 Rimrock Knight
4 Robber of the Rich
4 Anax, Hardened in the Forge
4 Bonecrusher Giant
2 Phoenix of Ash
3 Torbran, Thane of Red Fell
3 Frost Bite
4 Embercleave
4 Faceless Haven
1 Castle Embereth
19 Snow-Covered Mountain
1. Mono-White Aggro Lifegain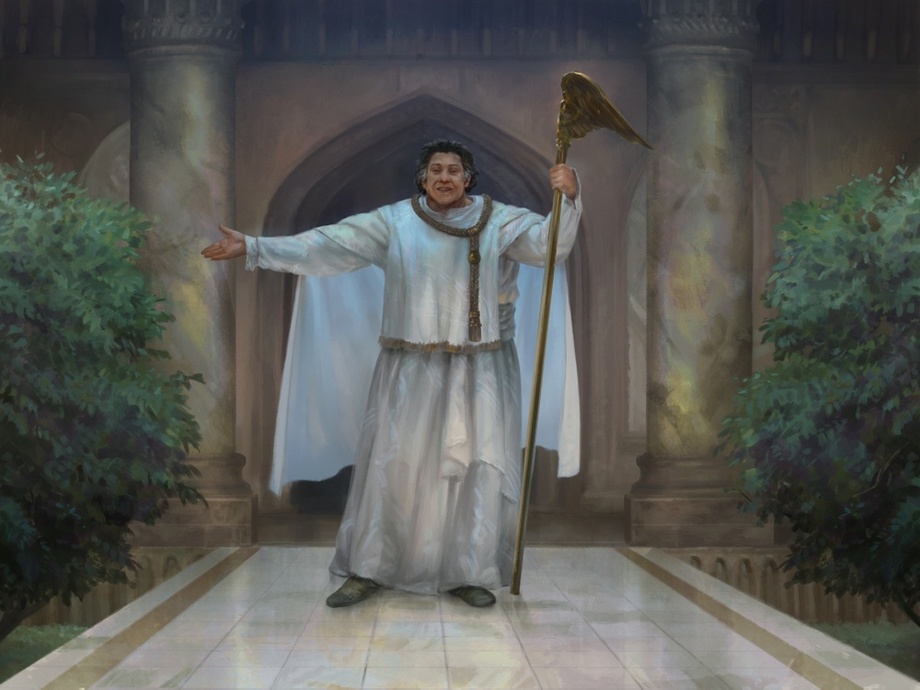 What's good about this deck?
Great against a huge majority of matchups especially against creature-based aggro decks

Early lifegain pads your stats which helps negate the aggressive start of your opponents

Multiple copies of Lurrus, instead of a single copy on the sideboard, allows you to go all out on your attacks and blocks
How to play this deck effectively
The best defense is offense

Going all out on your attacks early on is not a bad way to play this deck

Having multiple copies of Lurrus allows you to replay creatures on your graveyard so chump blocking the opponent's early attack can also help you set up better attacking opportunities for yourself
Decklist
4 Alseid of Life's Bounty
4 Speaker of the Heavens
4 Selfless Savior
4 Luminarch Aspirant
4 Heliod, Sun-Crowned
4 Daxos, Blessed by the Sun
3 Reidane, God of the Worthy
3 Skyclave Apparition
4 Lurrus of the Dream-Den
4 Faceless Haven
4 Maul of the Skyclaves
4 Castle Ardenvale
14 Snow-Covered Plains
You may also be interested in: