Top 10 Games Like Elite Dangerous (Games Better Than Elite Dangerous in Their Own Way)
Updated: 01 Aug 2018 2:59 am
Soar across the galaxy in these amazing space simulators
Get ready for epic space adventure in these games like Elite Dangerous
Few games capture the thrill of adventuring through space quite like Elite Dangerous. Originally released for Windows in 2014, this fourth installment of the Elite series enthralled gamers with its massive and persistent open world, allowing millions to explore the deepest stretches of the Milky Way. Even today, players marvel at the game's gorgeous visuals, with each new planet, star and space station on the horizon brimming with color and detail. Yet, despite this consistent appeal and continuous acclaim, many have since looked to other titles for their space exploration fix. With that in mind, here are the top 10 games better than Elite Dangerous in their own way.
10. Everspace
EverSpace - 25 Minutes of Gameplay PC
Developed by Rockfish Games, Everspace combines intense single-player space combat with fantastical visuals to create a uniquely compelling space exploration experience. Players must navigate a vast, randomly generated universe, defending against enemy ships, asteroid fields, electrical storms and more in their quest for glory. Unlike most arcade-style games, where death is the end of the line, Everspace lets you carry over upgrades and in-game currency to every new attempt at reaching the final challenge. What's more, the game has a gripping story that unfolds as you progress to e new sector of uncharted space. These two features alone make Everspace a welcome counterpart to something as massive and open-ended as Elite Dangerous.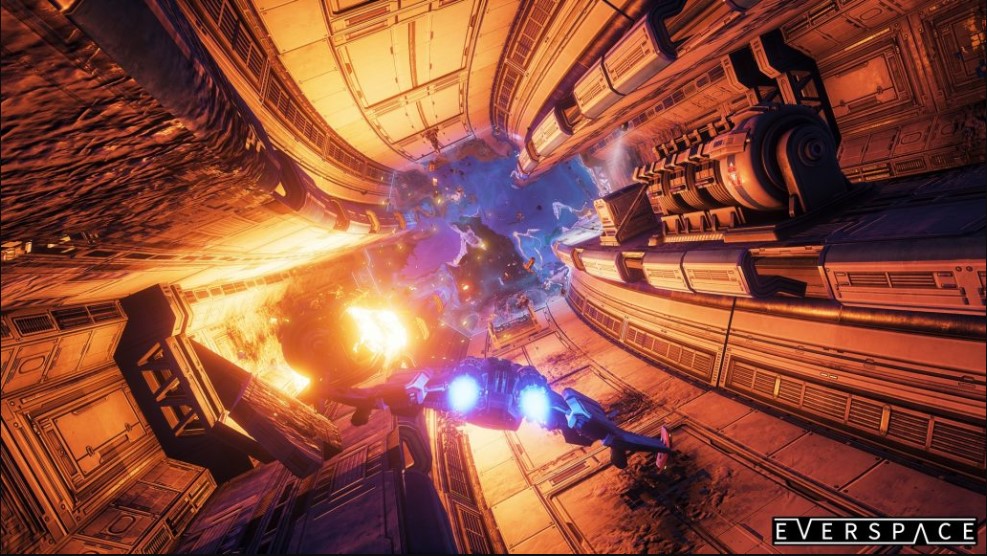 Brace for impact: Death is around every corner in this roguelike space odyssey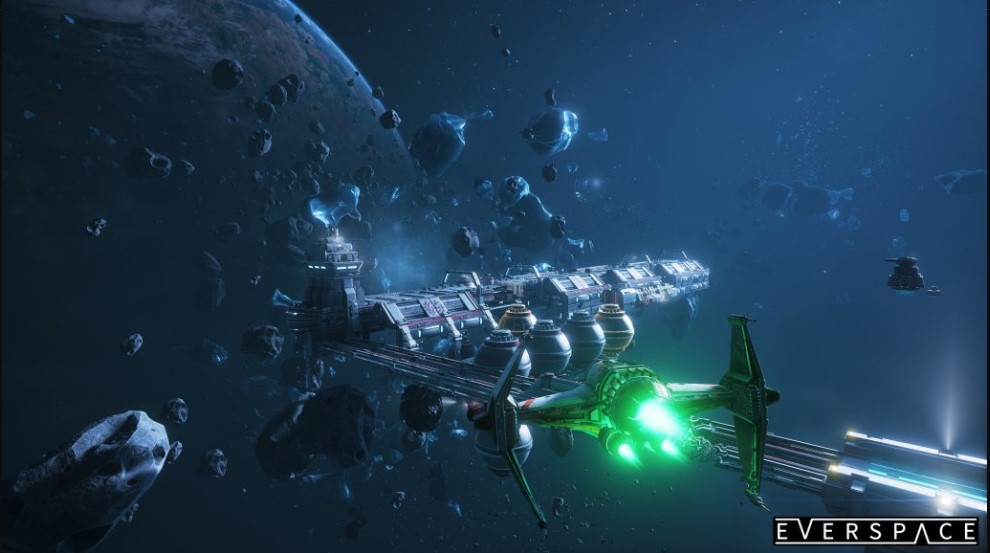 The adventure begins: Reveal deeper secrets with each trip across the Everspace
9. Angels Fall First
Angels Fall First Gameplay "Lacroix Territories"
Combing the thrill of larger-than-life space battles with the rush of team-based infantry combat, Angels Fall First has everything a growing gamer needs to reach for the stars. This early-access hit allowsplayers to take part in every combat scenario imaginable, whether it be leading a ground assault on a war-ravaged planet, zooming through planet clusters in an intense dogfight, or piloting the very warships that their team is fighting to protect from the inside. This variety of combat styles can feel very exciting and refreshing, adding a whole new dimension to the space-shooter genre. Another refreshing twist comes with the inclusion of an offline mode where players can compete against computer-controlled bots in place of human adversaries. So, no matter what kind of gaming experience you're looking for, Angels Fall First has you covered, making it another great title for fans of Elite Dangerous.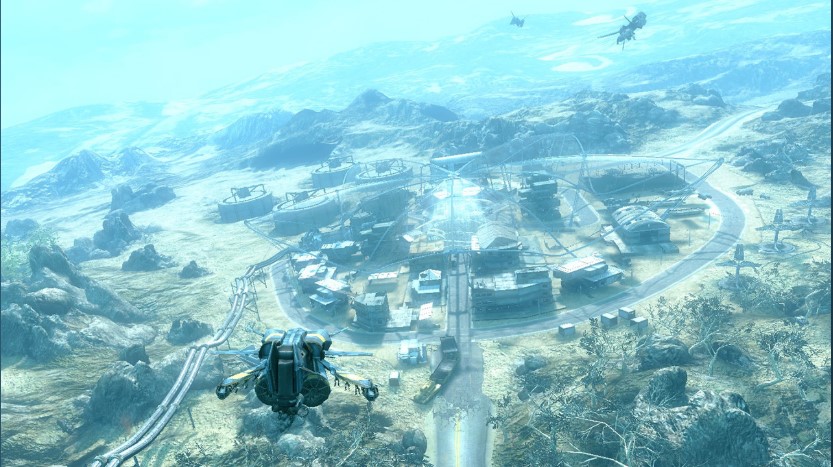 Make the drop: Descend from your warships to take control of the battle raging on each planet's surface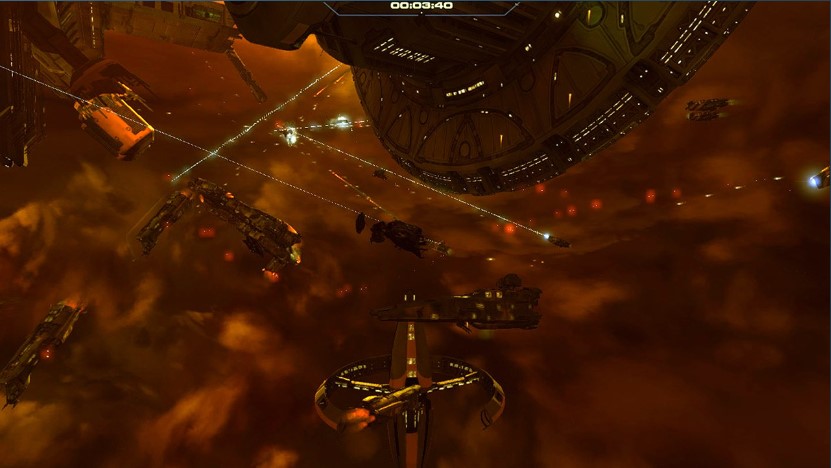 Enter the warzone: Up to 64 players can take part in this battle beyond the stars
8. No Man's Sky
No Man's Sky: 15 Minutes of Gameplay from the Atlas Rises Update
Ever since its highly anticipated launch in 2016, No Man's Sky has been at the center of a lot of discussion in the gaming world. Embark on an adventure to the center of the universe, jumping from planet to planet in search of fuel and firepower. The game boasts countless fully explorable worlds, each with their own unique animal and floral species. In addition, players have the option to construct bases with the materials harvested from each planet, meaning you can set up camp no matter where your journey takes you. So, if traversing brave new worlds, discovering exotic creatures, fighting off alien foes, and sailing across the stars sounds like a recipe for success, then No Man's Sky has all the right ingredients to be a worthy follow-up to Elite Dangerous.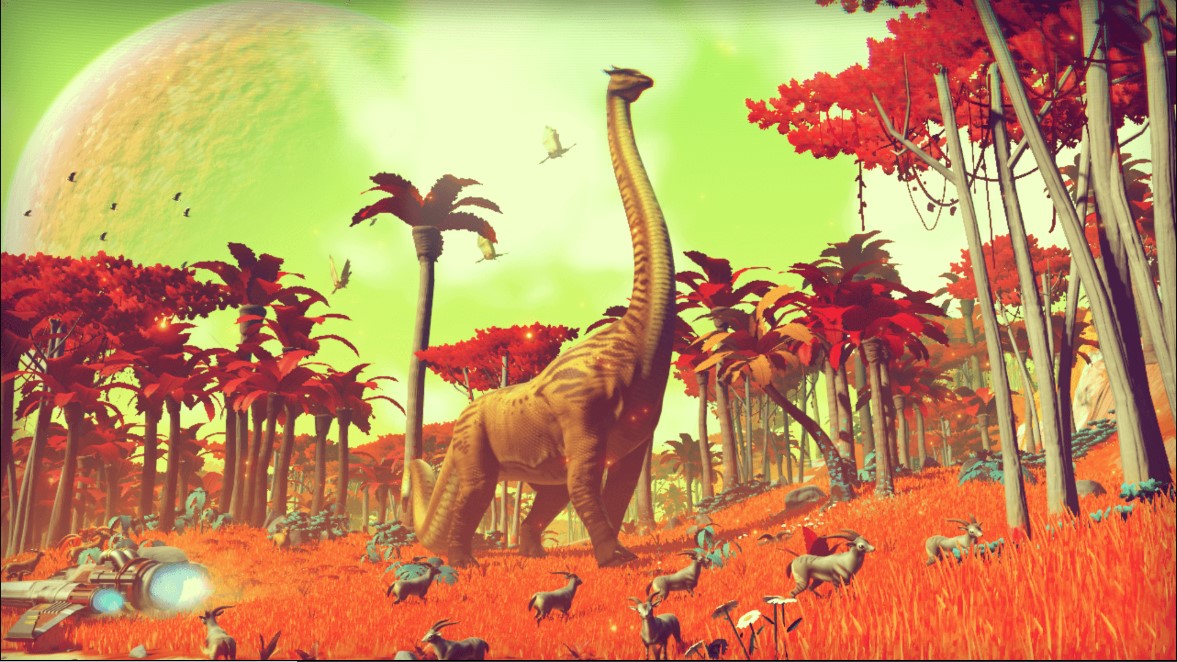 Endless worlds, endless fun: Discover plants, animals, and terrain unlike anything you've ever seen before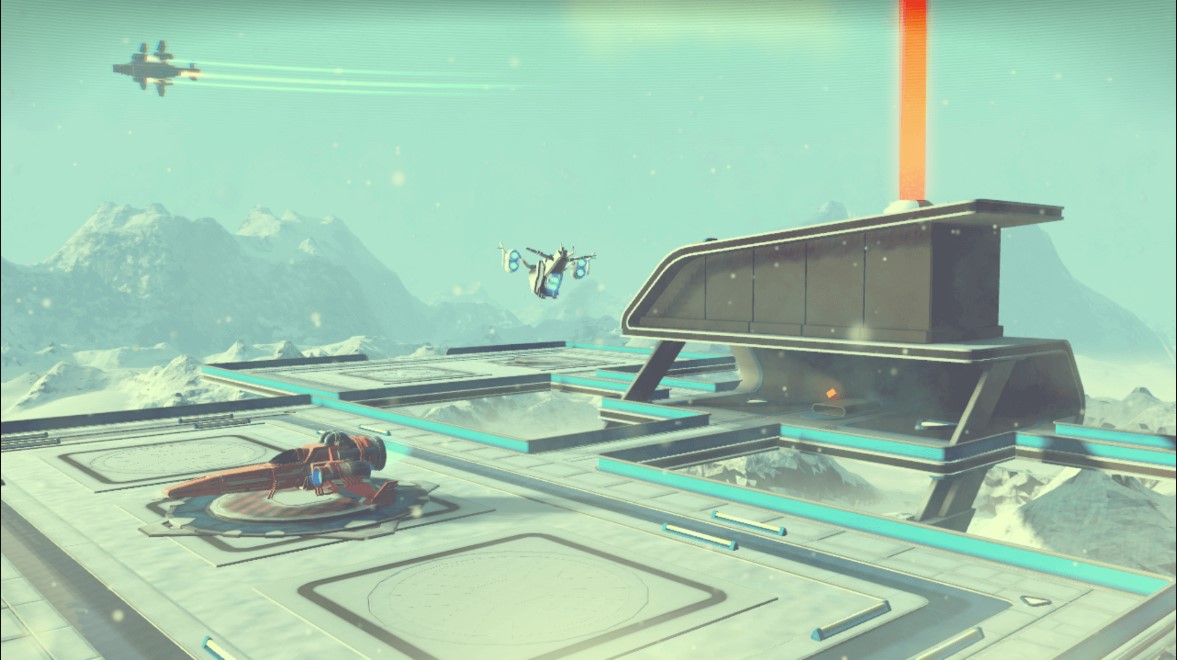 Make your mark: Crafting and terraforming tools make No Man's Sky a fully customizable experience
7. Evochron Legacy
Evochron Legacy: PvP
Evochron Legacy is a space flight and combat simulator released for PC in 2016. Choose your own spacefaring adventure by taking part in races, dogfights, trading, mining, and more. Evochron sets itself apart from the competition with its highly realistic flight system, using all of the technical information displayed in real fighter jets to create an immersive gaming experience. Manage everything from velocity and altitude to heat signatures and energy levels in order to survive . To complement this immersive style, the game also features zero loading screens, ensuring that nothing breaks up the natural flow of action and exploration. For those interested in a more technically-demanding adventure through space, Evochron Legacy is the perfect place to start.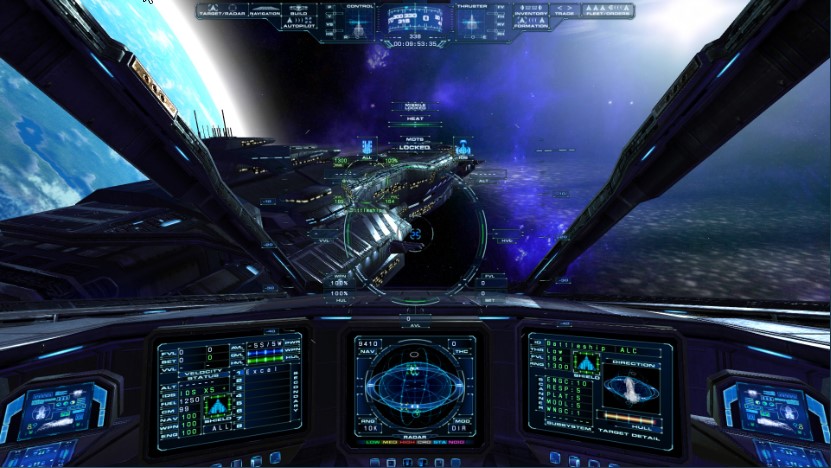 In the driver's seat: Evochron's intricate control systems put other spaceflight games to shame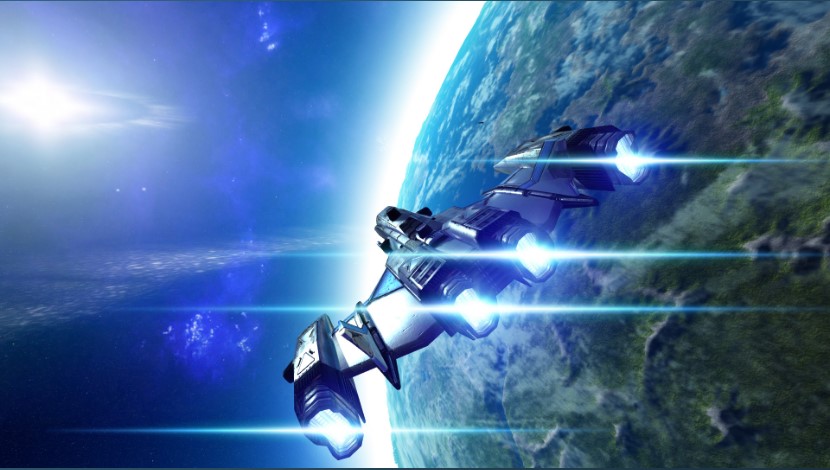 Straight on till morning: Fly anywhere and everywhere without loading zones to interrupt the action
6. Strike Suit Zero
Strike Suit Zero Gameplay (PC HD)
Advertised as "space combat reborn", Strike Suit Zero drops players into the middle of a raging interplanetary war. Fight for the United Nations of Earth (or U.N.E.) to turn the tide of every battle and ultimately save the galaxy. Strike Suit Zero completely reinvents the space shooter genre through the introduction of the Strike Suit, a weaponized mech that can be piloted by players to decimate the enemy fleet. The game also benefits from dazzling ship designs and vibrant color schemes, adding a stylistic flair to every epic encounter. If regular space combat just doesn't do it for you anymore, then check out Strike Suit Zero and see the difference for yourself.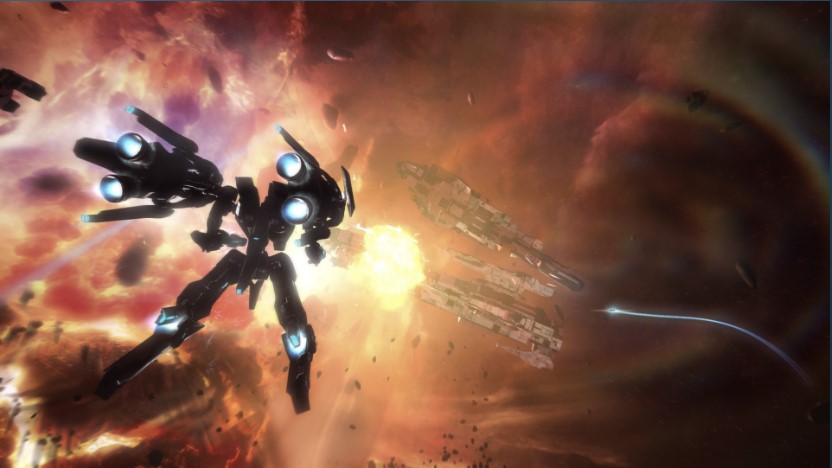 Space combat reborn: Step into the Strike Suit and gear up for action!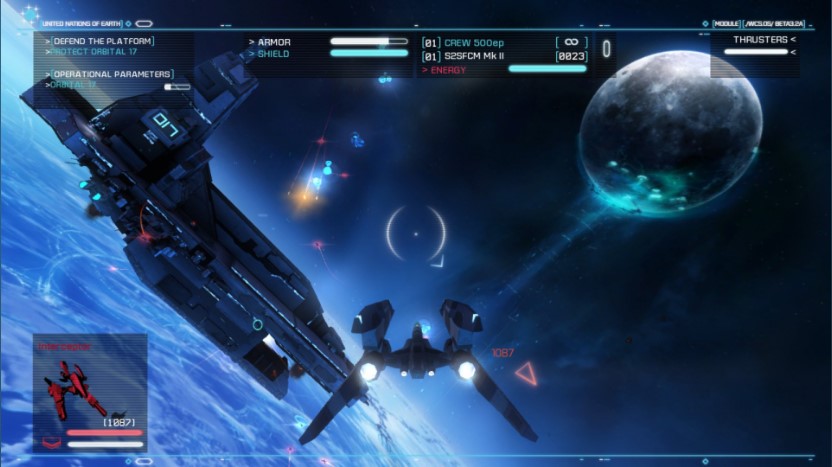 Best seat in the house: Take a trip across majestic landscapes as you fight to save the Earth from destruction
5. EVE Online
Let's Play EVE Online: Low Sec Pirate Life
After fifteen years on the gaming market, EVE Online remains one of the most captivating MMOs of all time. Battle for domination in the colonies of New Eden, allying yourself with one of five major factions in a race for power unlike anything you've seen before. With only so many resources available in the game's world, politics and economics become just as important as warfare, making EVE one of the most immersive role-playing experiences you'll ever have. The complexity of the game also creates opportunities for hugely important battles involving fleets that to build. The result is a high-stakes game of life and death that rivals Elite Dangerous in both size and scale.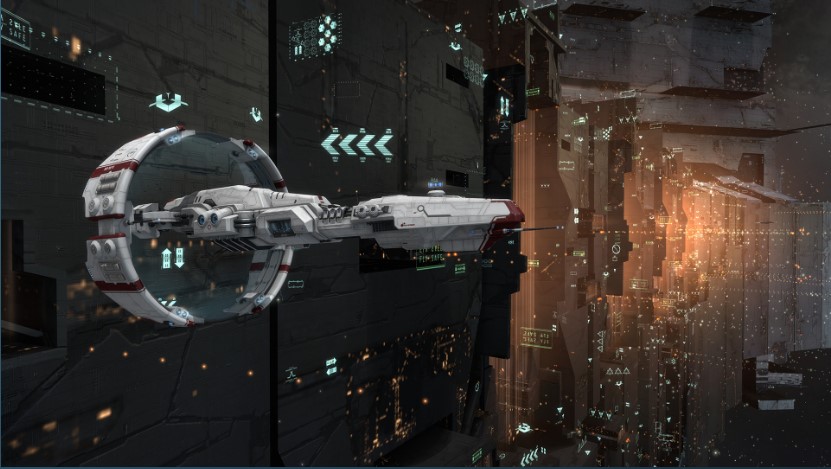 Prepare to launch: Assemble a fleet and stake your claim in this all-out war for control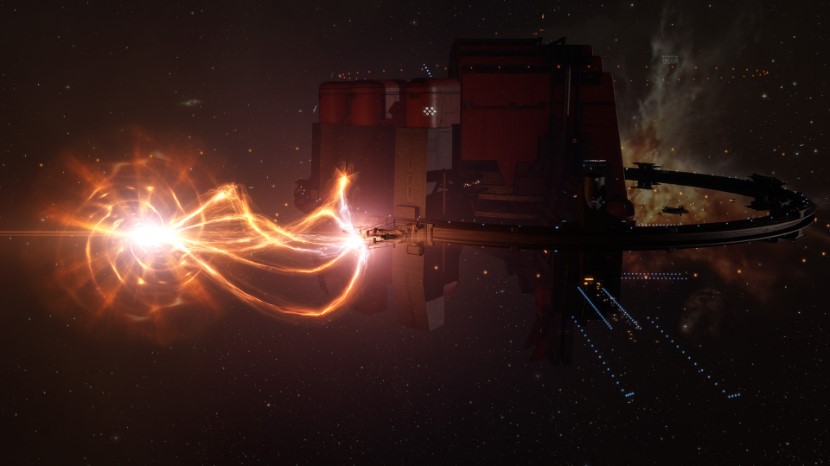 Target locked: Build or capture key strongholds to gain advantage the battles to come
4. Star Citizen
Star Citizen | CitizenCon 2017 Gameplay Demo
From Cloud Imperium Games comes Star Citizen, one of the most ambitious space simulators ever made. Despite being in the early stages of development, the game already has several playable modes ranging from FPS combat to multiplayer ship races. Many more features are currently being worked on, including the option to choose a "career path" for each player character. Work for the military as a fighter pilot, make trades as an intergalactic merchant, or salvage valuable resources from the hulls of abandoned ships in this vast open-world adventure. Each decision will greatly impact the rest of the game's universe, generating unique missions for other players and shaping the course of Star Citizen's history.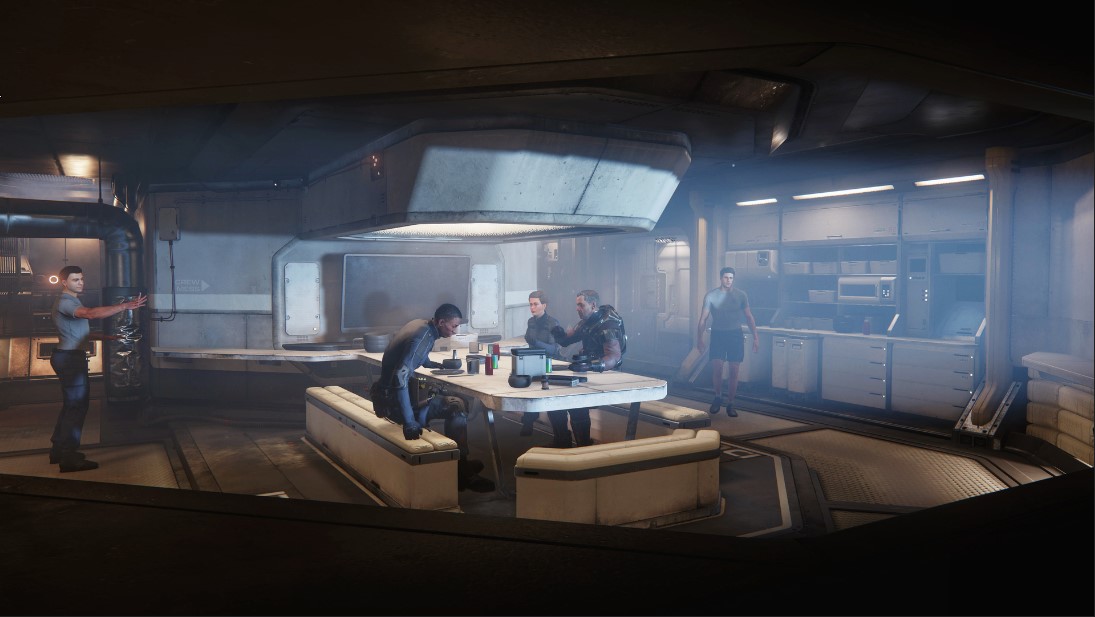 Choose your destiny: Each of Star Citizen's career paths offers an entirely new gameplay experience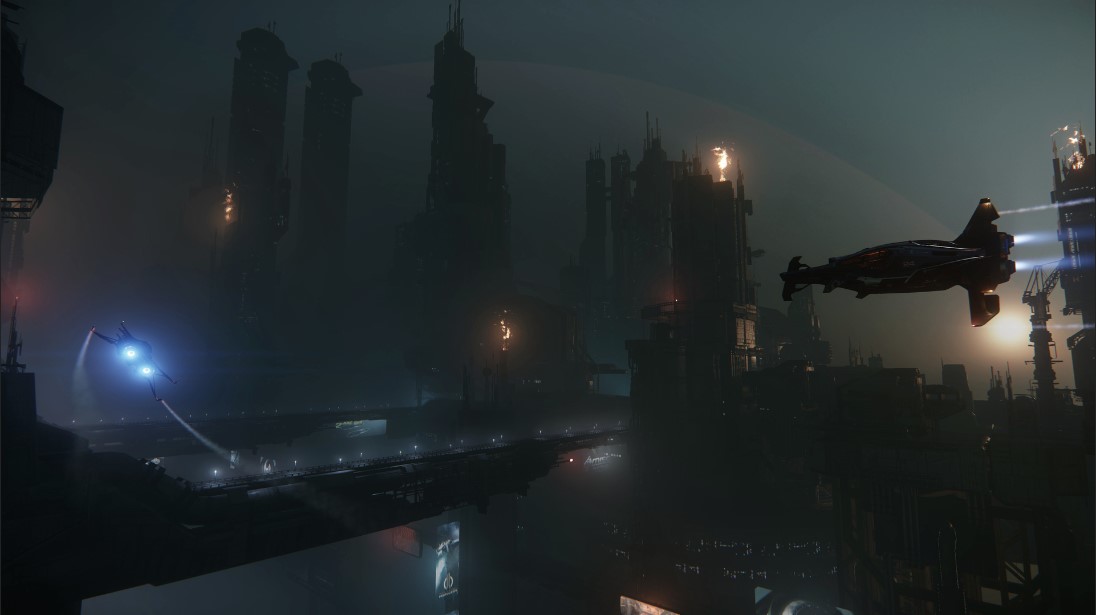 History in the making: Dynamic mission generation makes every decision important in this living sci-fi world
3. Star Trek Online
STO: Battle for Earth Spacedock
eight years, four expansions, and countless hours , Star Trek Online has become one of the most dependable MMORPGs on the market. Step into the captain's chair on your very own starship and go to war with the most dangerous forces in the Star Trek universe. The game features extensive voice acting during story missions, including cameo appearances from fan favorites such as Leonard Nimoy and Michael Dorn. It also contains a detailed combat system for both ship and ground assaults, making it a well-rounded game even for those who are new to the series.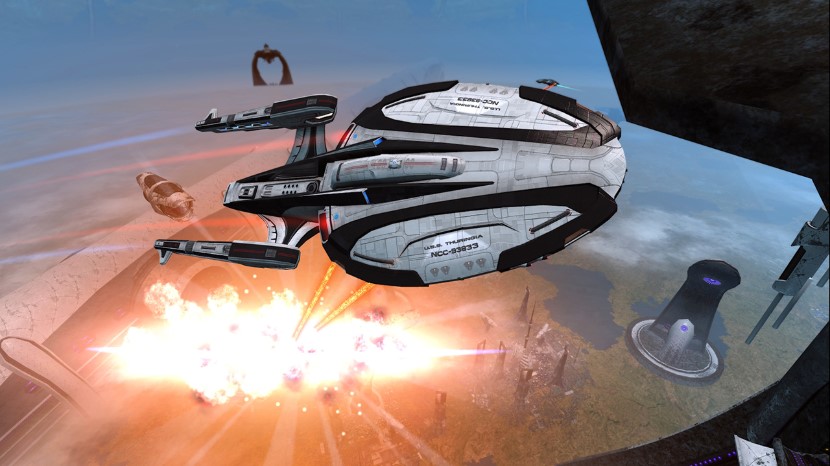 Captain to the bridge: Customize your starship and embark on a brand-new Star Trek adventure!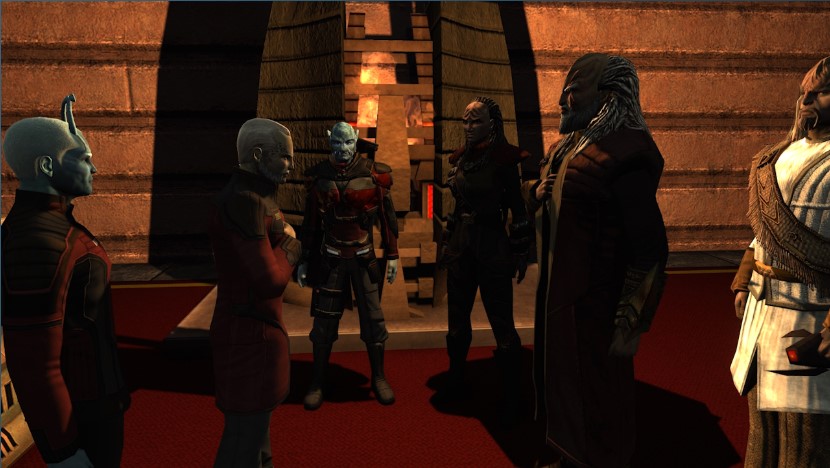 Live long and prosper: Play as every race and nation from the Star Trek universe
2. Starpoint Gemini 2
Starpoint Gemini 2: Titans gameplay PC HD
Take to the skies in Starpoint Gemini 2, a space simulator and RPG from Little Green Men Games. Vicious Imperial fleets occupy the Gemini star system, but with an even greater threat on the horizon, it's up to a small group of freedom fighters to save the galaxy from destruction. The game features more than 70 starship types, all of which are fully customizable and upgradable. This huge variation is complemented by three distinct player classes, each with their own special skills and abilities. If you want an exciting deep space adventure and a quality RPG, Starpoint Gemini 2 should be the next game on your list.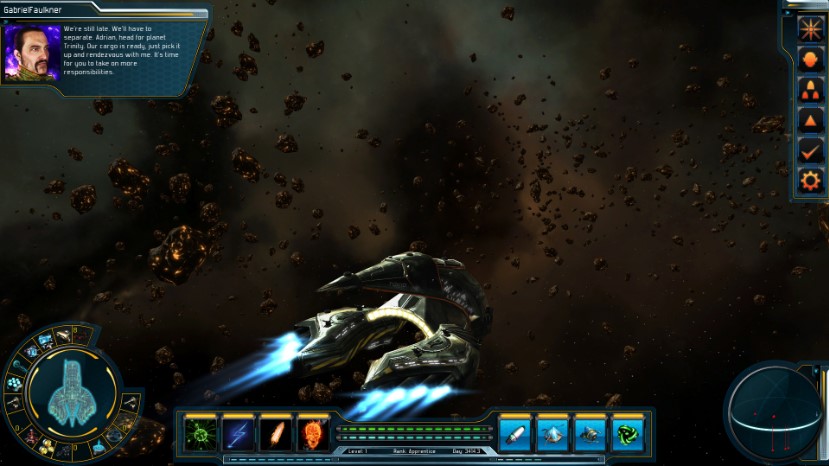 Welcome to the Gemini System: Follow Adrian Faulkner as he looks to avenge his father's death in Starpoint's thrilling campaign mode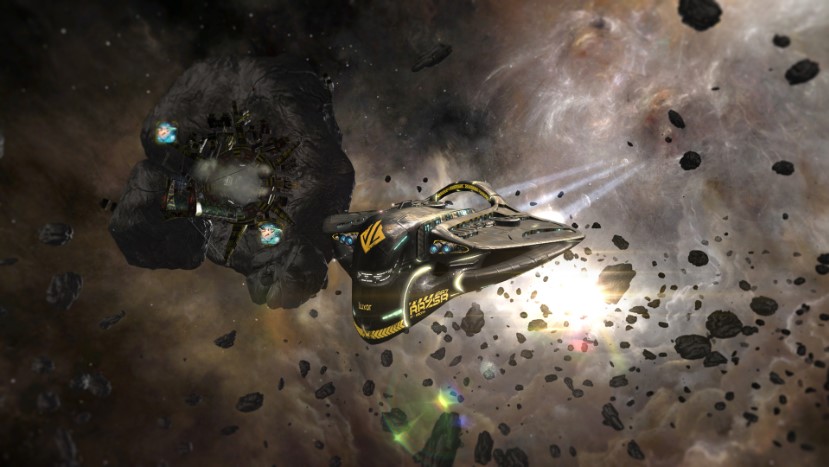 So many ships, so little time: Pilot over 70 unique starships on your voyage through deep space
1. Dreadnought
Dreadnought Phoenix Gameplay
Space simulation games have always been deeply rooted in strategy: players are forced to consider countless variables in order to navigate their way to victory. Dreadnought pushes this tactical element to the next level, pitting teams of capital-class megaships against each other in a gripping multiplayer battle. These huge ships move at a slow and calculated pace, meaning one bad decision can spell defeat for your entire team. Try out multiple classic game modes, such as deathmatch and conquest, or build your own from the ground up. No matter how you play it, Dreadnought is an engaging and addictive game of space warfare, making it the number one choice for fans of Elite Dangerous.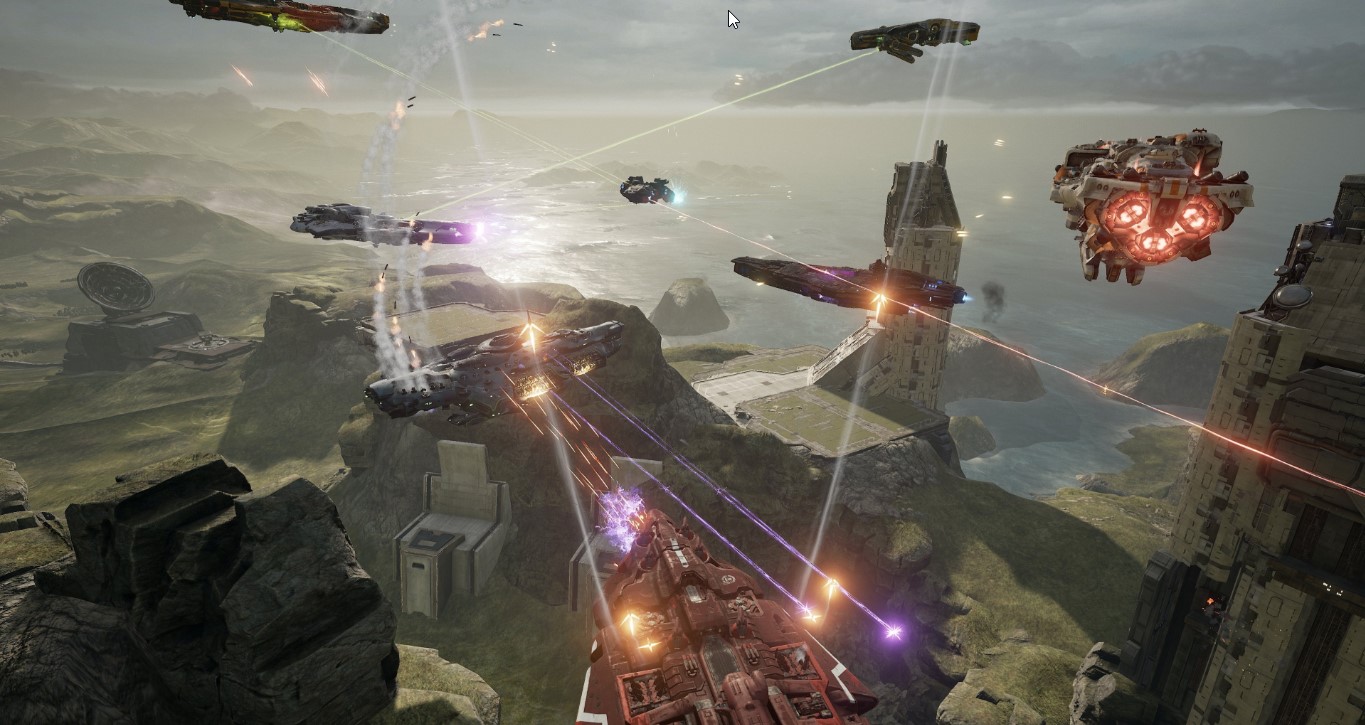 Not your average warship: Command huge capital-class vessels in a game where strategy is as important as firepower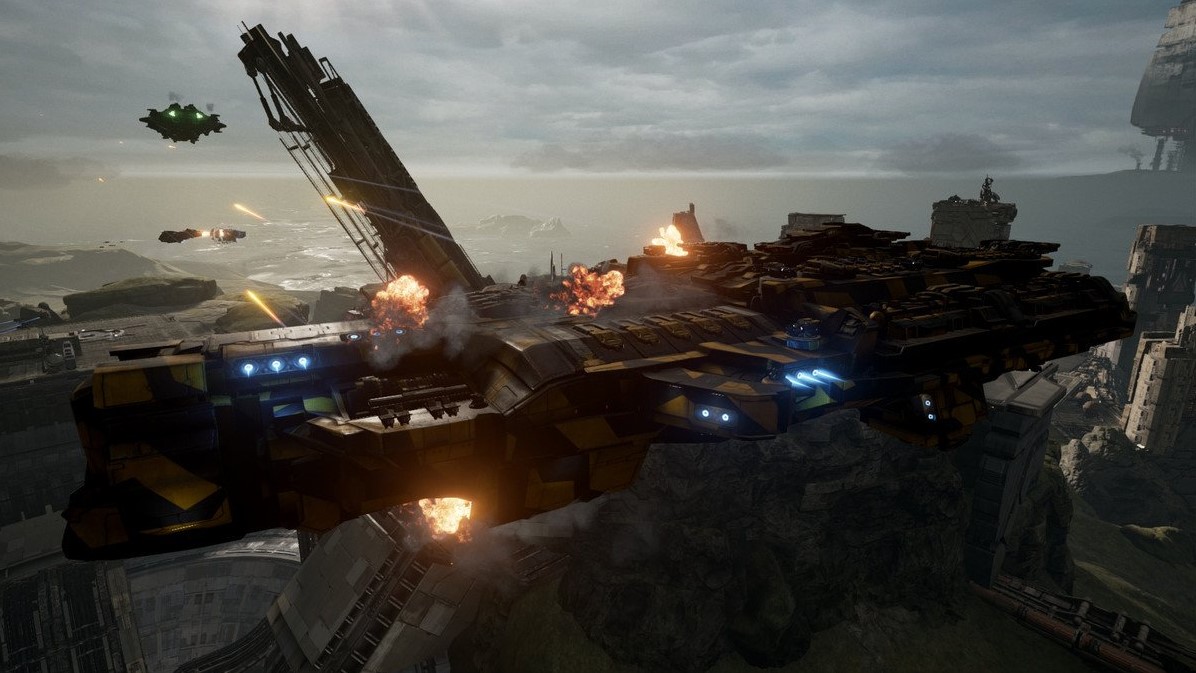 Play it your way: Classic and custom game modes combine in this fantastic team space-shooter
You may also be interested in:
Image Gallery