Playstation is Hiring Virtual Bounty Hunters
Updated: 07 Jul 2020 12:13 am
Get paid to find bugs.
Hackers! PlayStation calls! Will you answer?
PlayStation is now offering payment for finding problems on their websites and the PS4. They are working with the website HackerOne to verify and payout for finds.
What's it worth to them?
How much are they offering? Also: reasonably, major problems will be worth more than minor glitches. In addition, issues relating to the PS4 are considered more important than those related to their various domains.

The current minimum payouts as of the date of publication.
As seen above, someone can make at least 100 USD by finding a problem that PlayStation deems worth paying for. Naturally only the first person to report any particular problem will be the one to receive payment.
Where should I start?
There are a whole host of options.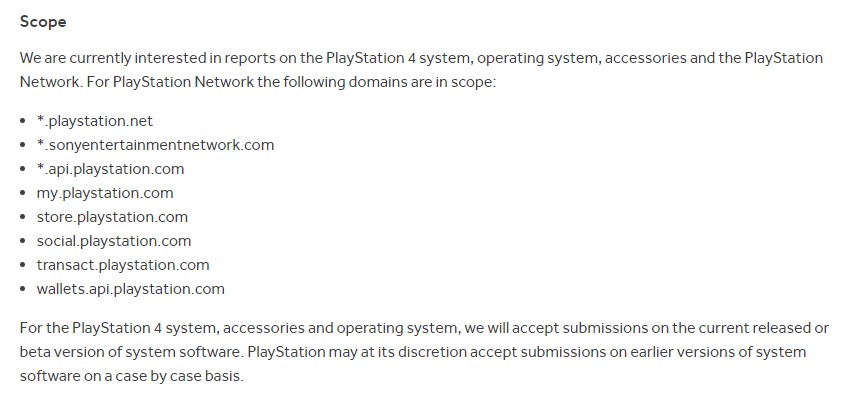 A long list of opportunities!
Important to remember is that previous systems such as the PS3, Vita, etc. are NOT a part of this program.
More Information
The original announcement was posted on the PSBlog here, but the bulk of the information was posted on HackerOne here.
If this is the first time hearing about HackerOne, here is their official about page.