Mafia 3: 10 Facts You Need To Know Before You Buy
Updated: 29 Oct 2016 3:00 am
Action and a well written crime family storyline, the staple of the Mafia series
What's this game about?
Mafia 3 tells the story of Lincoln Clay, a Vietnam veteran who is on a quest for revenge against the Marcano crime family. An orphan since childhood, Clay was adopted by black mobsters led by Sammy Robinson. After serving in Vietnam as a special forces soldier, Clay returns to New Bordeaux to discover that the black mob is in debt to the Marcano Mafia, led by Sal Marcano. Although he worked with Sal's son Giorgi to rob the Louisiana Federal Reserve, he and his friends were betrayed and killed. Clay himself was shot in the head and left for dead. After being nursed back to health by Father James, a close friend, he vows to destroy the Marcano family and take controls of  New Bordeaux for himself.
How does it play?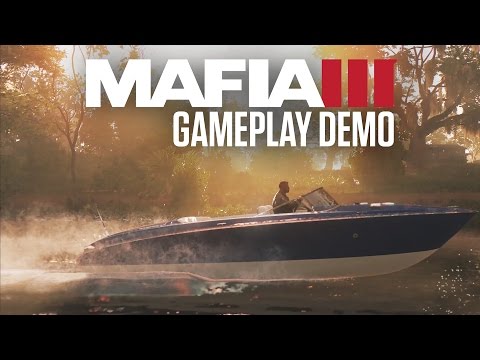 A look at the overall gameplay of Mafia 3
Mafia 3 is a "sandbox" 3rd person shooter that takes place in 1968's New Bordeaux, Mafia's reimagining of New Orleans. The world is larger than that of Mafia and Mafia 2 combined, bringing an entirely new level of immersion and features to keep players entertained for hours on end. Driving is a major part of the game, and there are a plethora of era-appropriate vehicles to choose from in order to get you from point A to point B and everywhere in-between.
How long does it last (play time)?
Being an open world game, Mafia's playtime can vary greatly depending on the player's motivations. If you just do story missions, the game can last anywhere from 30-50 hours. However, if you JUST stick to story missions, you're basically only enjoying 30% of the game. With all the sidequests and extra content, Mafia can last upwards of 80 hours.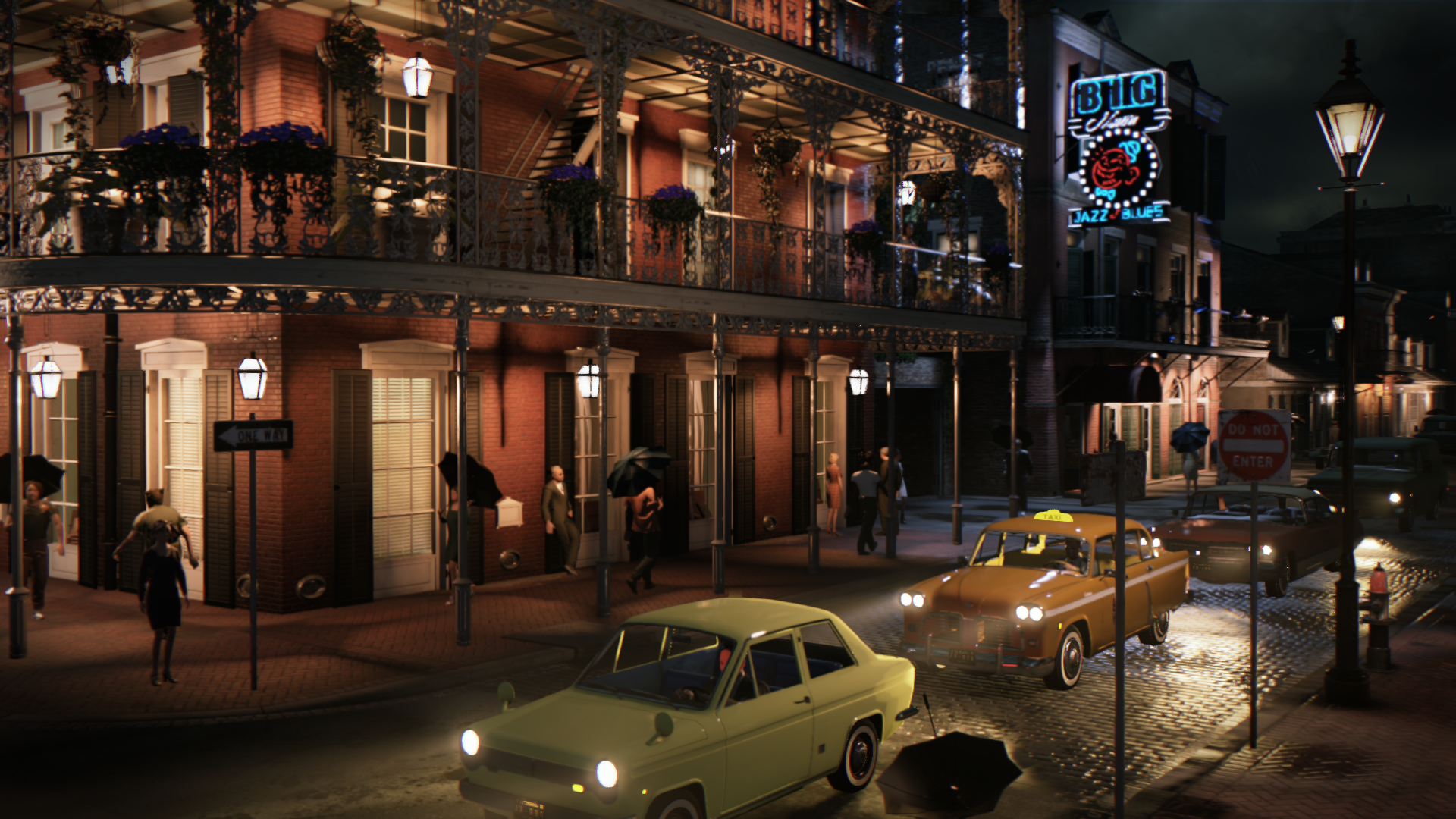 New Bordeaux's French Quarter
Does it have multiplayer features?
Well the short answer is no, it doesn't. However, the reason as to why is a pretty good one. Mafia 3 does a superb job telling the story of the life and rise to power of Lincoln Clay, the player character. Adding the option for multiplayer would subtract from that experience and would make the story all jumbled. How do you decide who gets to play as Clay and who would play as some no-name goon? It would break the immersion this game tries very hard (and accomplishes) to establish. 
How are gamers reacting to this game?
So far, gamer reactions have been mixed. Some praise the gameplay and story aspects, while criticizing the graphics quality and lack of multiplayer. Although the game did ship with a lot of bugs, it's important to mention that patches have been coming out to address those issues.
What are the system requirements? 
The recommended syterm requirements are:
OS: Windows 7 64-bit
Processor: Intel I7-3770, AMD FX 8350 4.0 Ghz
Memory: 8 GB RAM
Graphics: 4GB of Video Memory & NVIDIA Gefore GTX 780 or GeForce GTX 1060, AMD Radeon R9 290X
Storage: 50 GB available space
Sound Card: DirectX Compliant Sound card
How is it fun?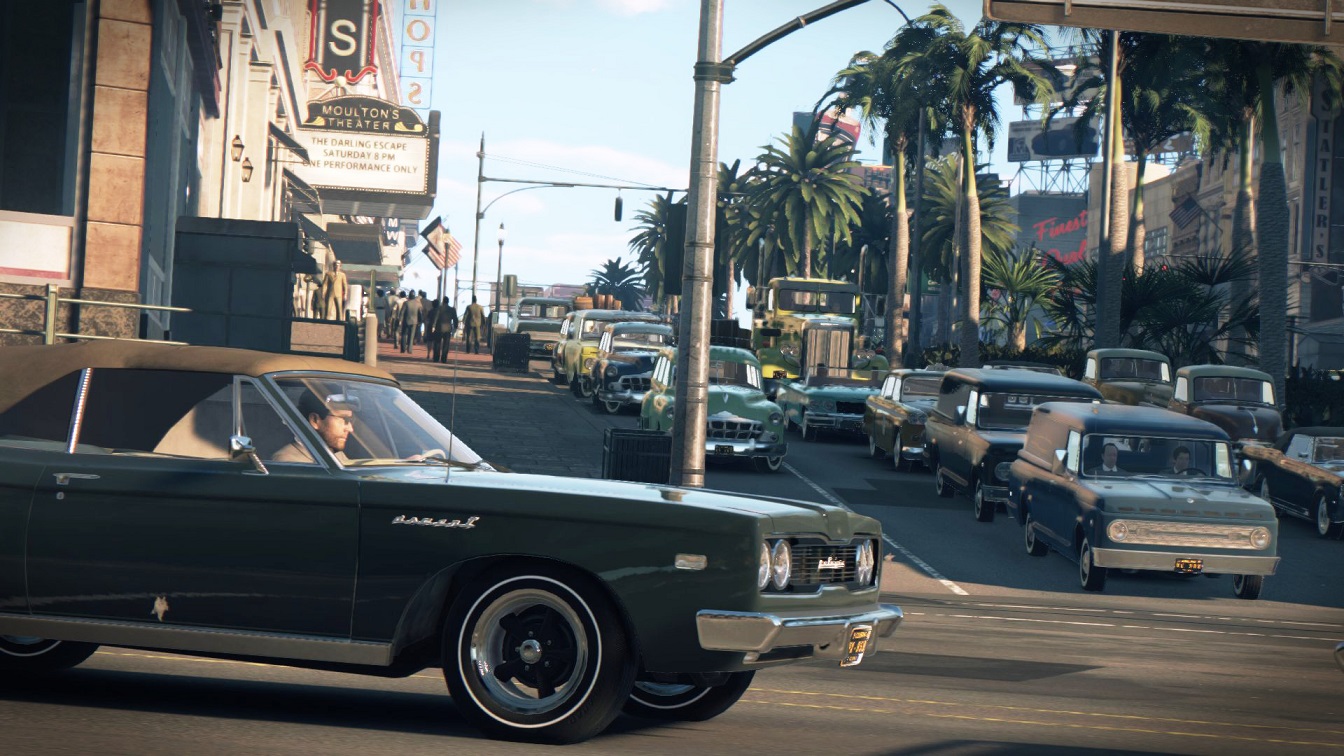 Cruising around New Bordeaux, looking to raise some hell
Well if you've played GTA, Saints Row or any other open world crime shooter you know that there is a lot of fun to be derived from behaving badly. Robbing banks, killing rival gang members, taking over turf, all of these things are fun to do (in-game of course). The game delivers with fast paced action and a gripping storyline.
How ISN'T it fun?
Mafia 3 deals with a lot of issues which can be offensive to some people. Due to the era and location the game takes place in, racism is extremely prevalent. You'll find yourself, not only fighting against the mob, but also against white supremacists and the like. Aside from that the missions can get to be repetitive and tedious.
What's the game cost?
As of this publication, Mafia 3 retails for $59.99. However that price may range a bit depending on where you purchase it.
What are the best places to buy Mafia 3 online?
Besides Amazon and 2Ks online store, the best place to buy this title is on Steam. Steam gives the user a lot of options when it comes to buying games and what you can do once you buy it. If you're not happy with your product, you can always ask for a refund, something unheard of in the digital games market.
Related Articles:
Metal Gear Solid V: 7 Important Things To Know
10 Things Firaxis Should Do To Make XCOM 3 Epic
Tom Clancy's Splinter Cell Series: 10 Things We Love Most About The Splinter Cell Games
Image Gallery