League of Legends: 15 Most Famous Players And Their Most Feared Champions
Updated: 29 Jul 2015 3:41 pm
Join the League
Meet the Legends of the League
Want to get a little about your favorite players of your favorite MOBA game?
Take a sneak peak inside some of the world's famoust LoL players and get to know a little about them and their road to success!
#1 – Dade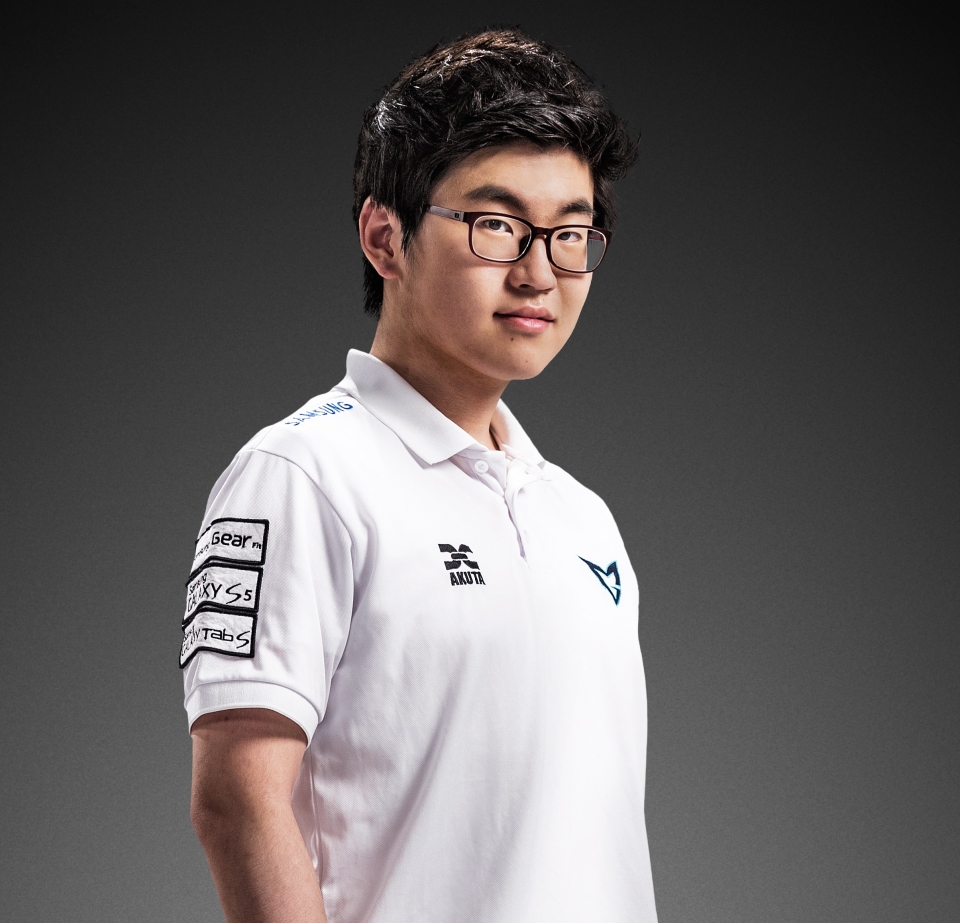 Team - Samsung Galaxy Blue
Region - Korea
Position - Mid
Signature Champions: Zed, Yasuo, Twisted Fate, Ryze, Jayce
After his poor performance at Worlds 2013 and a finalist performance at OGN Winter 2013-14, Samsung traded him to sister team Samsung Blue. Since then, he has been an OGN finalist twice, won another Championship and an MVP as well as an OGN Masters Championship.
Bae Eo-jin first appeared in the professional scene in September 2012 when CJ Entus  formed their first League of Legends team.Early on in 2013, CJ Entus acquired the rosters of Azubu Blaze and Azubu Frostt and disbanded their previous roster, leaving Dade temporarily teamless. In February 2013, MVP Ozonee announced their new lineup, including Dade as their Mid player. He finally was switched to MVP Blue in February 2014, replacing the young Mid laner PawN who took his spot as MVP Ozone new mid laner.
ACHIEVEMENTS:
At the 2014 Season World Championship which took place on the date of 11 October 2014 Samsung White won in front of Samsung Blue with a flawless score of 3:0. 
At the HOT6iX Champions Summer 2014 which took place on the date of 16 August 2014 the final score was Samsung Blue Arrows 2 : 3 KT Rolster.
On June 8th 2014 during the event SK Telecom LTE-A LoL Masters 2014 we have a staggering result of Samsung Galaxy T1 3 : 0 SK Telecom.
It seems like  at the HOT6iX Champions Spring 2014, NaJin White viewed Samsung Blue's potential after losing to them by a 1:3 final score.
If Dade is a player that you are interested in, take a look at an interview with him and some awesome gameplay:
#2 – YellOwStaR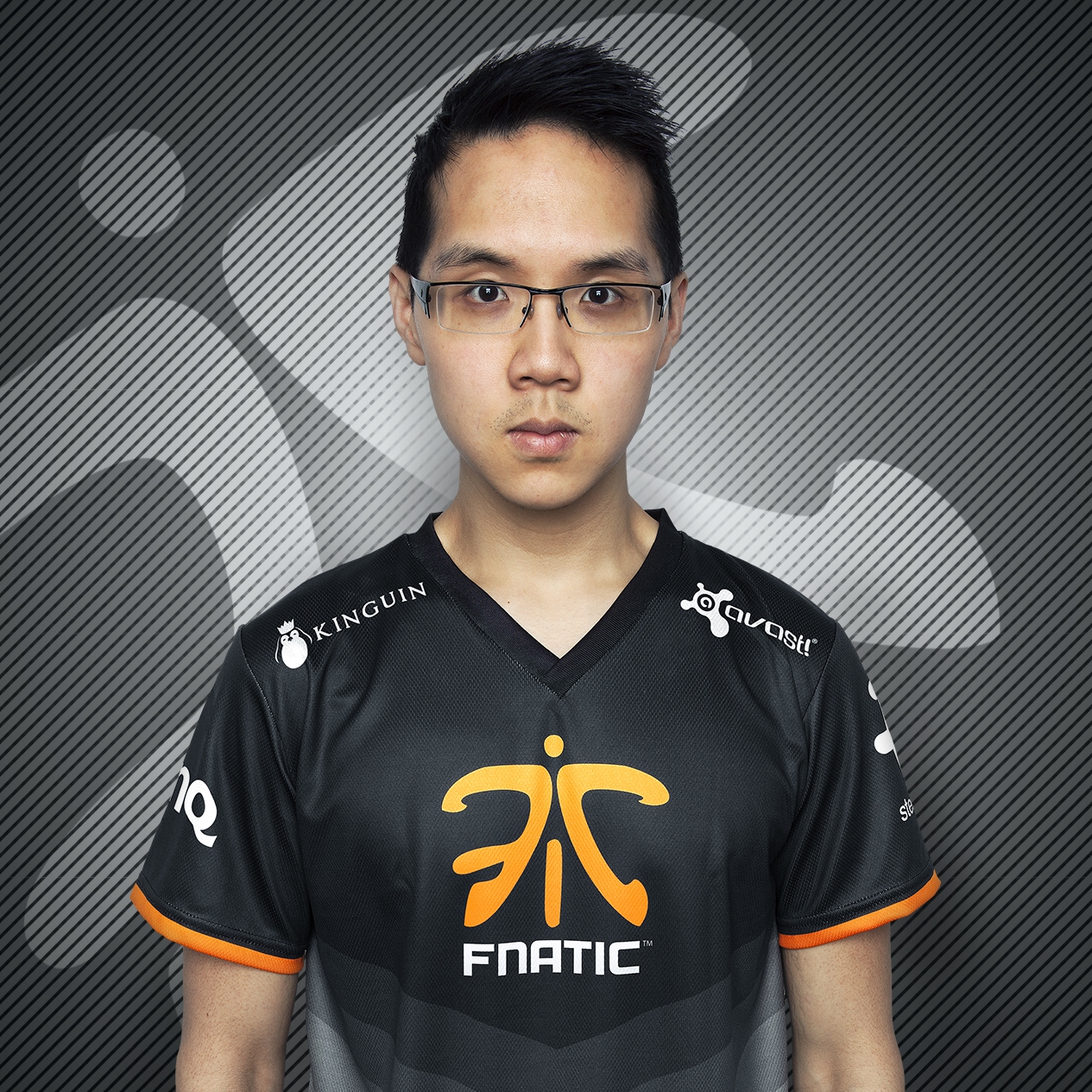 Team: Fnatic
Role:  Support
Peak League: Challenger I (EUW)
Signature Champions:  Janna, Annie, Alistar
Being a former AD carry, Bora "YellOwStaR" Kim is a veteran of the EU esports scene, being in the highlights from Season 1 Championship and also the only player  to compete at every World Championship thus far. YellOwStaR played with aAa in Season 1, SK Gaming in Season 2, and finally Fnatic in Season 3 and onward.  Despite his success over the years as both an AD carry and a support, YellOwStaR had the chance to help rebuild Fnatic from scratch at the start of 2015. When Fnatic's management brought in Huni and Reignover from Korea, in addition to Febiven and Steeelback from the Netherlands and France respectively, YellOwStaR took the time to nurture this team into a recognizable fighting force. As a result, Fnatic swept through the EU LCS 2015 Spring Split, claiming 1st Place in the EU LCS Spring Playoffs.                                                               
Even though he is the one of the best players of LoL, he is also the living  proof that even the best ones can make a mistake sometimes:
#3 – HUNI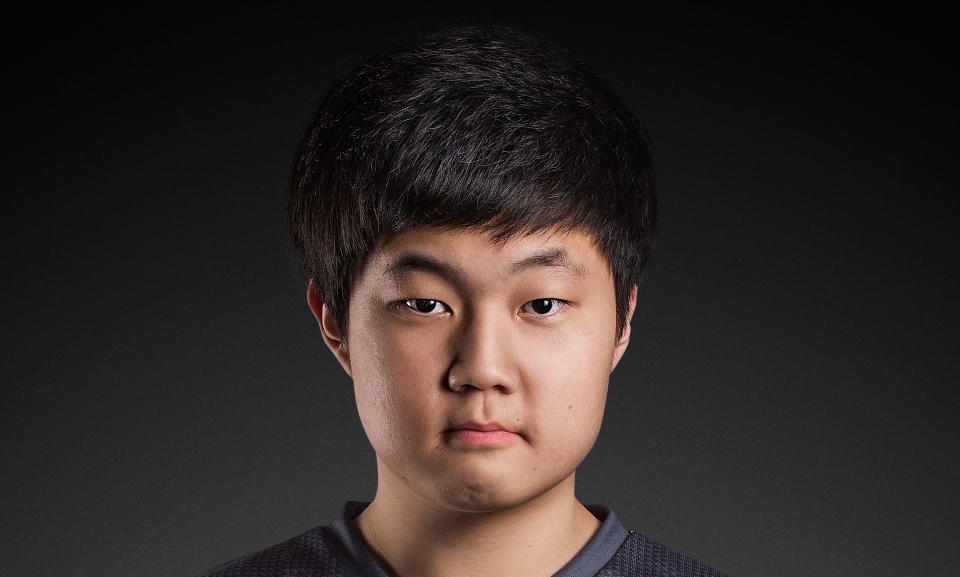 Team: Fnatic
Role: Top
Peak League: Challenger 1231LP
Heo "Huni" Seung-Hoon was picked as a toplaner from the soloque from Korea he joined Fnatic as part of their rebuilding project in 2015 and has outstanding plays especially known for his Hecarim(teleport/ignite).
His impact was immediate, pushing Fnatic to a 13W-5L record in the 2015 EU LCS Spring Split while achieving a 3.9 KDA over the course of the season. He has a large pool of champions that he can play and dominate with apart from Hecarim he is indeed very skilled with Rumble. Huni won the Outstanding Rookie of the 2015 EU LCS Spring Split award for his strong performances.
Most feared champions: Hecarim, Rumble, Gnar, Lissandra.
Interesting facts: He easily gained public's attentions for his personality and skills, being such a funny and charismatic person his name is cheered in every game he appears by all the fans.
#4 – ODOAMNE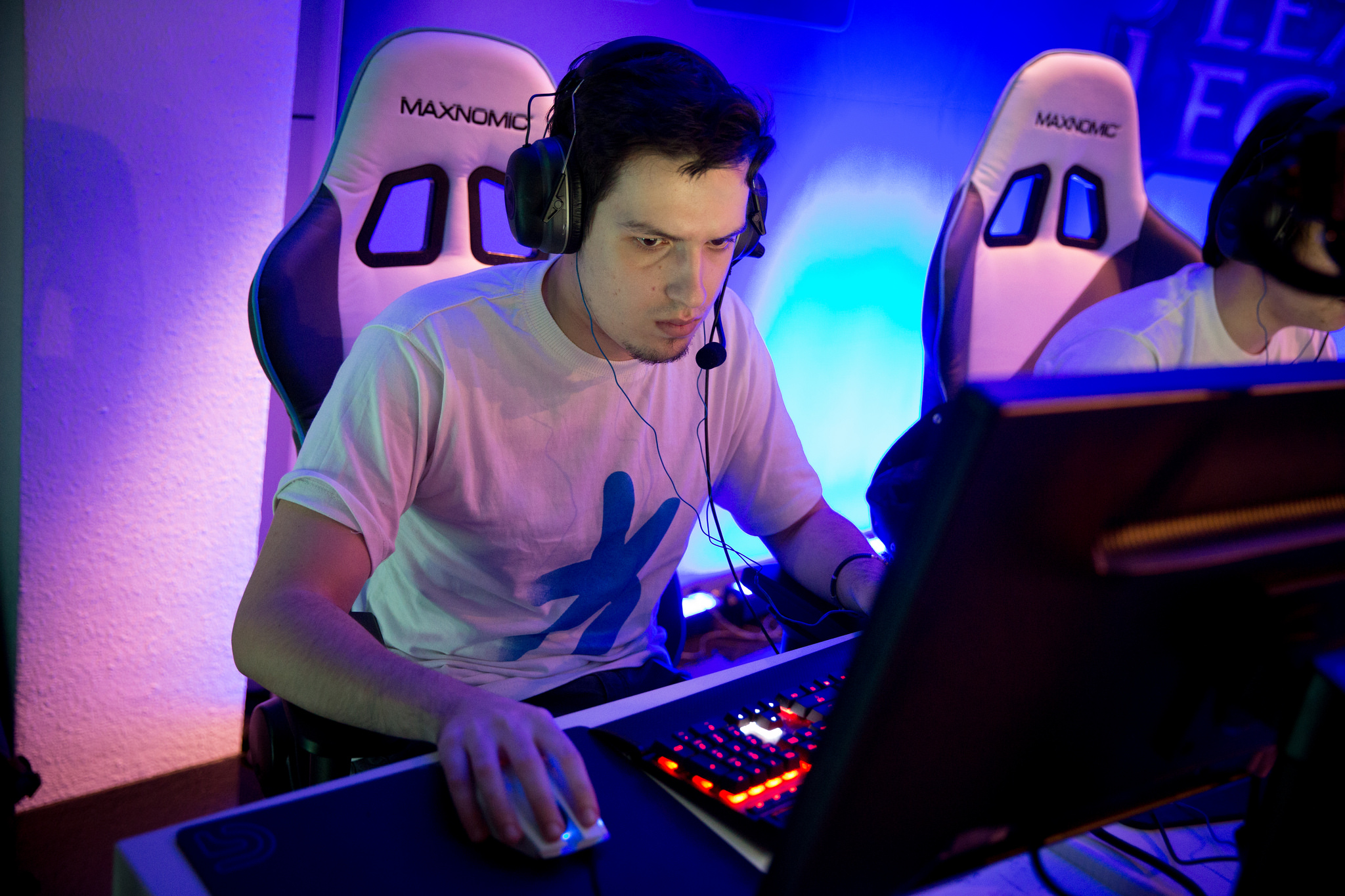 Team: H2k-Gaming
Role: Top       
Peak League: Challenger I (EUW)
Andrei "Odoamne" Pascu began his esports career in 2013 with Absolute Legends. After moving between several EU teams Odoamne found his way to H2k Gaming (formerly Cloud9 Eclipse). In his first tournament Spring Split for both him and his teammates he made himself noticed for his amazing skills with tanky champs in the top lane such as Maokai, helding a 4.3 KDA in the 2015 EU LCS Spring Split.
Most feared champions: Maokai, Rumble, Sion, Gnar.
Interesting facts: He is the only professional Romanian player in the LCS with one of the most interesting and funny English accents. Odoamne is something different. He is the top laner you pick for the long term. He is the top laner you pick to play whatever it is your team needs played. I have had a lot of flak for repeatedly choosing Odoamne over Huni for my teams. It's because if I leave Odoamne to 1v1 his opponent and carry, I know he can. If I don't want to give Odoamne any priority and put him on something like Maokai or Sion, I know he'll be one of the best Maokais or Sion player in Europe.
#5 – FEBIVEN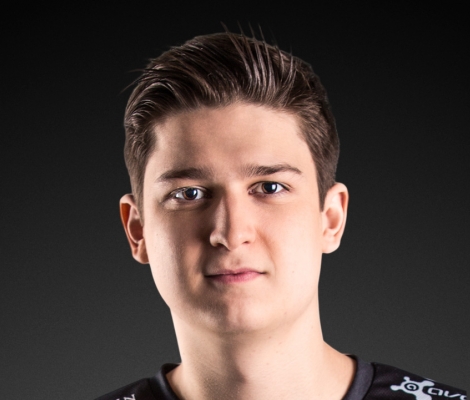 Team: Fnatic
Role: Mid
Peak League: Challenger I (EUW)
Fabian "Febiven" Diepstraten is one of the deadliest mid laners in the EU LCS. He launched his esports career with Cloud9 Eclipse, a group of rising stars in the EU Challenger Series. He attracted attention for several major organizations his skills as mid laner especially with LeBlanc and Zed made him do so. He joined Fnatic in early 2015 as part of their reinvented squad. He got an outstanding 7.8 KDA and 1st palce in the EU LCS Championships in his debut EU LCS season.
Most feared champions: LeBlanc, Zed, Xerath.
Intersting facts: He managed to win against the godlike mid-laner Faker beating him with Faker's own favourite chapion Zed, managing to do an outstanding 2 solo kills on his enemy. This fact making him be the only west Europe player that was able to do so.
Sneak peak in Febiven's gameplay:
#6 – Reignover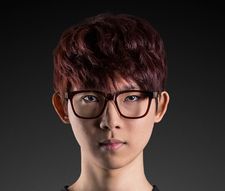 Team: Fnatic
Role: Jungler
Peak League: Challenger I (EUW)
Widely knownas one of the most skilled AD carries in NA, Yilliang "Doublelift" Peng is the kingpin of Counter Logic Gaming. Doublelift's incredible performances have carried CLG to victory on multiple occasions, and also earned him a massive fan-following. However, Doublelift's success has come at a price -- other teams will often exert all of their pressure on the CLG bot lane, attempting to shut Doublelift out of the game entirely. As a result CLG often relies on a "Protect the Doublelift" strategy, with their top lane and jungler picking supportive champions to keep Doublelift alive. Doublelift's success is entirely based on  his team's ability to keep him safe from enemy attacks.
Let's take a look at this player's skills:https:
#7 – Faker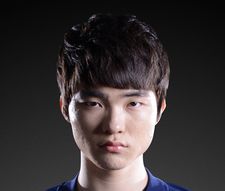 Team: SK Telecom T1
Role: Mid
Peak League: Challenger I (NA)
Faker's early gaming experience included custom maps on Warcraft 3, particularly Footman Frenzy and DotA. He started playing League of Legends in December 2011 when the Korean server opened.
Faker made his competitive debut on 6th April 2013 at OLYMPUS Champions Spring 2013 against tournament favourites CJ Entus Blaze. Famously, he solo-killed Blaze mid-laner Ambition before leading his team to an upset win over the more experienced enemy line-up. Faker and SKT T1 2 continued their meteoric run through the tournament, topping group A with a 7-3 record. Their style involved heavy warding around mid-lane to ensure that Faker could play aggressively and carry the game. Of particular note was a game between SKT and MVP Blue in which Faker performed exceptionally well on Leblanc, carrying his team to victory with a score of 11-0-2. The team finished third overall after losing their semi-final match-up to the eventual winners of Champions Spring, MVP Ozone. Faker achieved 3rd place in the Mid-Lane KDA standings with a score of 4.19.
You're favourite mid-laner just on spot:
#8 – Rekkles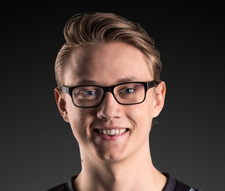 Team: Fnatic
Role: AD Carry
Peak League: Challenger (EUW)
Martin "Rekkles" Larsson is one of the most feared AD carries in the world. Rekkles debuted for Fnatic in late 2012 and immediately garnered attention with his performances at several major tournaments, including IPL5. He was instrumental in Fnatic's victory over Season 2 champions, the Taipei Assassins. Unfortunately, due to age restrictions he was unable to compete with Fnatic during the 2013 EU LCS season. Sent by Fnatic to the Copenhagen Wolves in order to train, Rekkles led the Wolves to several top 3 finishes in amateur leagues before returning to Fnatic for the 2014 EU LCS Spring Split.Rekkles and Fnatic qualified for the 2014 World Championship after a strong showing in the 2014 EU Summer Split, but they were unable to progress past the group stages. In the wake of their disappointing showing at the WC, Rekkles moved to fellow EU squad Elements (formerly Alliance).
However, his stay there has seen the squad perform even worse than Fnatic, falling to 7th place in the 2015 EU Spring Split. Now back with Fnatic again for the 2015 EU LCS Summer Split, Rekkles needs to prove he still has carry potential.
Most feared chapions: Jinx, Graves, Corki.
Interesting facts: He might be the only professional league player with such differences in gameplay running from the top to the bottom and back again.
#9 – Aphromoo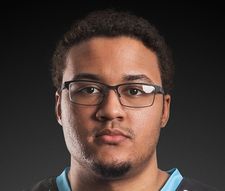 Team: Counter Logic Gaming
Role: Support
Peak League: Challenger I (NA)
Zaqueri "aphromoo" Black is one of the best supports in the NA LCS. Known for his aggressive plays with Thresh and Alistar, aphromoo frequently delivers early kills to Doublelift on a silver platter. If the bot lane duo isn't held in check, they can easily snowball matchups in CLG's favor, capitalizing on early trade dominance to win their lane and then the game.
Aphromoo's quick decision making and strong map awareness have also made him the secondary shot-caller on CLG. With his combination of experience and mechanics aphromoo is likely to remain a key factor in CLG's success.
Most feared champions: Thresh, Janna, Alistar.
#10 – Bjergsen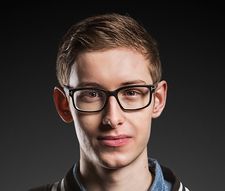 Team: SoloMid
Role: Mid
Peak League: Challenger (EUW)
Søren "Bjergsen" Bjerg entered the 2014 season as one of the most hyped players in the NA LCS. A former superstar of the EU team Ninjas in Pyjamas, his extensive champion pool and deadly mechanics propelled TSM to season-long dominance in the 2014 NA LCS Spring Split. Bjergsen has continued to be one of the best mid laners competing in the NA LCS. He has an outstanding KDA 6.8 puttin him in his place as on of the best mid-laners of the moment.
Most feared champions: Ahri, Zed, LeBlanc.
Interesting facts: Bjergsen leaded the NA LCS with the most kills totaling at 46 untill the end of week 2.
During the Season 3 European LCS, Bjergsen was unable to play with his team until Week 3 due to age restrictions put in place by Riot Games. For the first two weeks, he was temporarily replaced by the team's sub cowTard. After he turned 17 years old on February 21st, he was able to rejoin the main lineup and play their remaining LCS matches. After finding success with CW after his rejoining, his team left to become Ninjas in Pyjamas for the Summer LCS.
Funny moments with your favorite player:
#11 – Meteos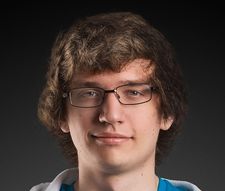 Team: Cloud 9
Role: Jungler
Peak League: Challenger I (NA)
William "Meteos" Hartman is the jungler for Cloud9. A purveyor of experimental jungle champions, Meteos has helped popularize a farm-heavy jungle style that relies on out-scaling his opponent in the mid and late game. By combining that with an uncanny intuition for countering his opposing jungler's ganks, Meteos quickly rose to MVP status in the LCS with a KDA of 6. However, the NA LCS has become more competitive than ever, and C9 is no longer guaranteed their spot at the top.
Most feared champions: Vi, Rek'Sai, Nidalee.
This player has his skills for sure:
#12 – Sneaky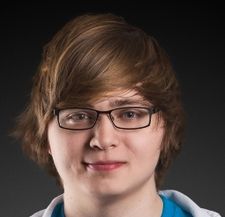 Team: Cloud 9
Role: AD Carry
Peak League: Challenger I (NA)
He began playing League of Legends back in Beta after he received a Beta invite. Even though his initial reaction was that the game sucked, because in his first game he had no map at all and could only see the champions, towers, and minions, he managed in the end to become one of the most famous players. He didn't get into LoL until a few months later when he became bored of HoN.
Gangplank was his first played champion, but he believes Veigar was his first main. Sneaky's competitive LoL career was kicked started when he was first asked to join a team with jpak after being noticed in Solo Queue. He joined Absolute Legends North America along with jpak in hopes of gaining some competitive experience as well as having fun playing in tournaments. After the team broke up, he created a new team with Kenikth, Onionbagel, Kevîn, and Support Daddy under Pulse eSports. But after losing qualifiers at MLG and IPL and several roster changes, he began to lose confidence in his teams ability to qualify for the summer promotion tournament. Sneaky joins Quantic Gaming on April 6th, 2013 and proceed to qualify for the Summer Season of North American LCS.
Most feared champions: Ezreal, Graves, Jayce.
#13 – Forg1ven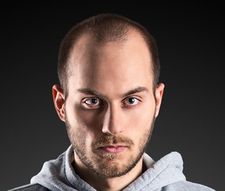 Team: Gambit Gaming
Role: AD Carry
Peak League: Challenger I (EUW)
Konstantinos started playing online video games at the age of 13, investing heavily into Counter-Strike 1.6. He played the next four years becoming well known in the Greek scene, eventually becoming a professional traveling to LANs. After his interest waned through the years, he found League of Legends and enjoyed the MOBA aspect of it, having previously played DoTA. Upon reaching level 30, he found himself focusing on AD in solo queue, rising through the ranks in Season 2. He reached 2200 elo maining Ashe and Tristana.
After playing in the high elo ladders, he started investing time in the competitive side joining teams such as Different Dimension and WannaBeez and playing against known teams like Meet Your Makers. He played AD for the Copenhagen Wolves, as it was announced in October 2013 that he would be the one to replace Rekkles after his return to Fnatic. After the end of the EU LCS spring split Tzortziou left Copenhagen Wolves to join the newly formed team Rest in Pepperonies that would eventually get picked up by Ninjas in Pyjamas. He was soon excluded from the line-up. He was later picked up by SK and played season 5 spring split for them. After that split he started playing at Gambit Gaming.
Most feared champions: Ashe, Tristana.
This is a player who knows his champions:
#14 – Balls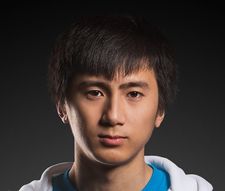 Team: Cloud 9
Role: Top
Peak League: Challenger I (NA)
He started playing League of Legends during the beta along with his friends and cousin, Dang Le, otherwise known as the famous diamond player Professor Rice. Some say that through a childhood brawl, Dang pushed Balls into being the League of Legends player he is right now.
Before League of Legends, Balls played Runescape, Maplestory and other casual online games. Once Season 1 began, he started playing ranked games and quickly climbed the ELO ladder. He was able to get to 2252 during that season playing mainly Ezreal and Corki.
After a few unsuccessful tournaments, Balls was introduced to mandatorycloud, LemonGoD, and wallstop, who together formed APictureOfAGoose and were able to qualify for IEM Kiev. The team however was not able to attend the tournament due to real-life commitments. The roster was later picked up by mTw.NA and soon transferred once again to Monomaniac Ferus. When AD player Aphromoo joined in August 2012, Balls permanently switched to top lane. Later, Balls left the team to focus on school but was eventually picked up for the AD carry position for Meat Playground just before the NA LCS Season 3 qualifiers. The team ended up losing and disbanded, which left Balls a free agent. Balls was eventually picked up by Quantic Gaming, and on May 2013, they qualified for the NA LCS Summer Split. After qualifying, the current Quantic roster reformed as Cloud 9.
Most feared champions: Rumble, Ezreal, Corki.
#15 – nRated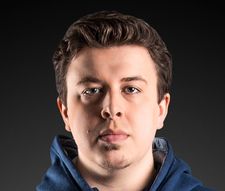 Team: SK Gaming
Role: Support
Peak League: Challenger I (EUW)
nRated has been an avid player in League of Legends since 2009, eventually deciding to join teams and play competitively, maining the support role. His first big splash into the scene was when his lineup of Team Dimegio was picked up by famous eSports organization, SK Gaming. After a few months, the team went through a major overhaul, with Christoph being one of few that left the organization.
nRated and team went to compete at ESL Pro Series Winter 2011, showing a strong performance in the group stage going 5-1. They went undefeated in route to reaching the finals, winning over DRUCKWELLE and Team gamed!de. Going against Team ALTERNATE in the finals, Acer unfortunately was swept in the series but able to take a respectable 2nd place. In January 2012, nRated decided to leave the team and found a spot on long known European team, Against All Authority. However, after only a few months playing a couple events with the team, aAa's lineup decided to disband, leading nRated and his bot lane teammate, YellOwStaR, to undergo a testing period within Millenium. After having been a part of many top teams in Europe by August 2012, Christoph was incorporated into the Fnatic team after first subbing for them.
With the North American and European community extremely excited for the amped up events of LCS, Season 3 began with Riot's new league of a 10 week series with the continent's best teams playing against another. Fnatic became the most consistent powerful team throughout the series, with nRated and old teammate YellOwStaR as the bot lane duo; the team ended the 10 weeks on top with a intimidating record of 22-6. They had automatically reclaimed their spot in the league for the summer split when going into the Season 3 EU Spring Playoffs. Being a favorite in the playoffs, the team showed their consistent strong playstyle, winning 2-1 vs Evil Geniuses, placing themselves in the finals against other favorite, Gambit Gaming. In a close set of games, nRated and company were able to beat the Russians, winning 3-2 and the $50,000 1st prize.
Most feared champions: Shaco.
I hope you enjoyed your favorite LoL players. Please leave your comments in the comment section below. Here are some other articles you might enjoy:
10 Cooperative Games That Require Teamwork to Win
Top 10 Star Wars Games To Play in 2015
10 Best PC Gaming Chairs in 2015
Image Gallery