Daemon X Machina Release Date, Gameplay, Trailers, Story, News
Updated: 10 Sep 2018 5:54 am
Blast your way through crazy AIs with your badass robot in 2019.
A new Nintendo mech action game?! A spiritual successor of the Armored Core series may be upon us in 2019.
First shown off in Nintendo's E3 2018 presentation, Daemon X Machina is an action mech game that shows great potential. People who love the mecha genre should keep this game on their radar since games like this don't get made often. Let's go over the info released so far to see what action-packed goodness will be coming in 2019.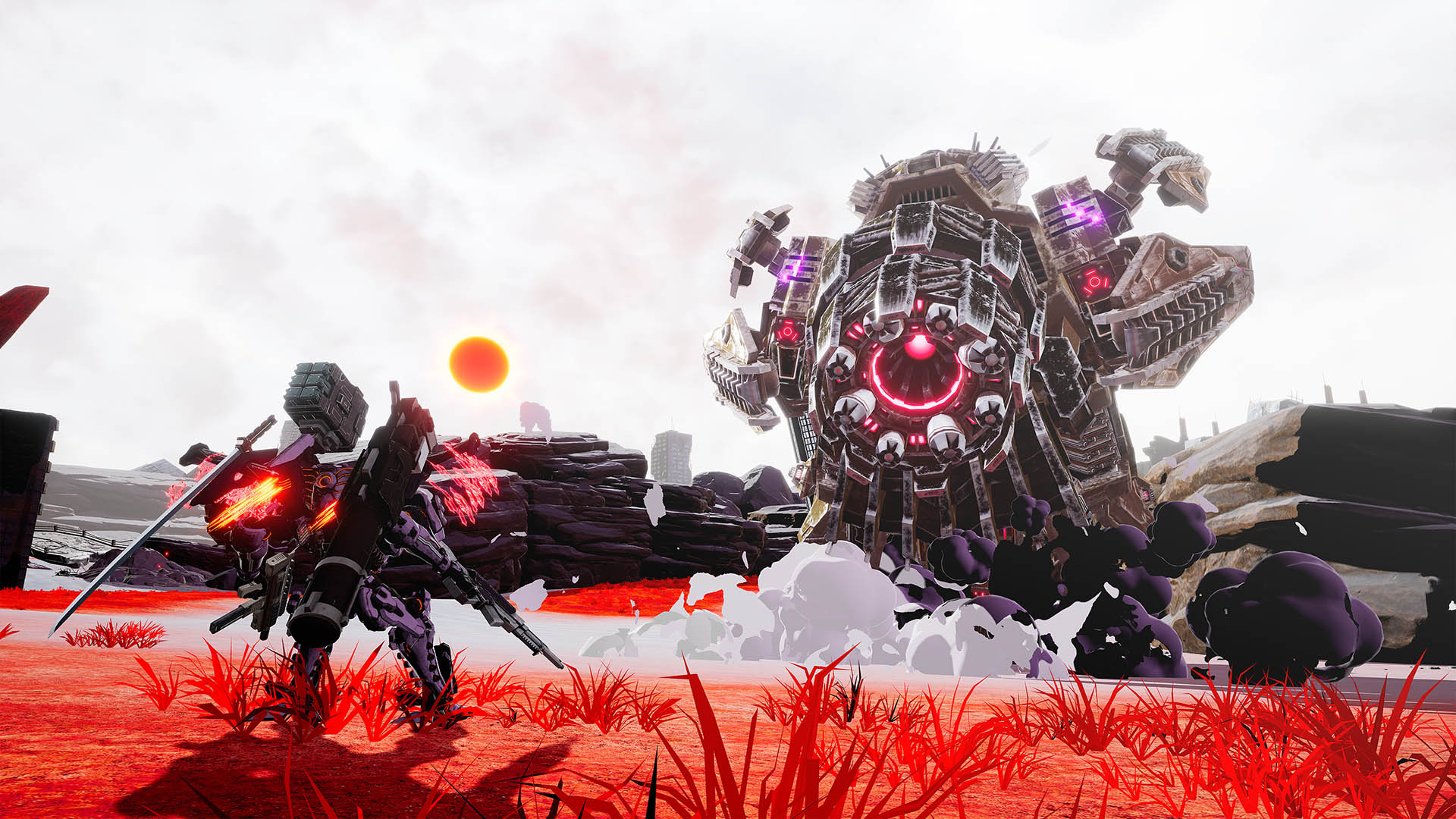 The player must face off against various haywire machines for the sake of humanity.
Daemon X Machina Story
Earth experienced a disaster in which half of the moon came down on the planet. With the pieces of the moon came the foreign substance called Femto. Then the world's AIs, exposed to Femto, turned on humanity. These machines became known as the enemy group Arms of Immortal. Humanity now faces the threat of extinction with the player fighting as an Outer, a group of humans who gained special abilities through Femto exposure. Powerful individuals in society hire them as mercenaries to gain control over Femto energy. Though, they became outcasts of human society for the price they paid for that power, their humanity.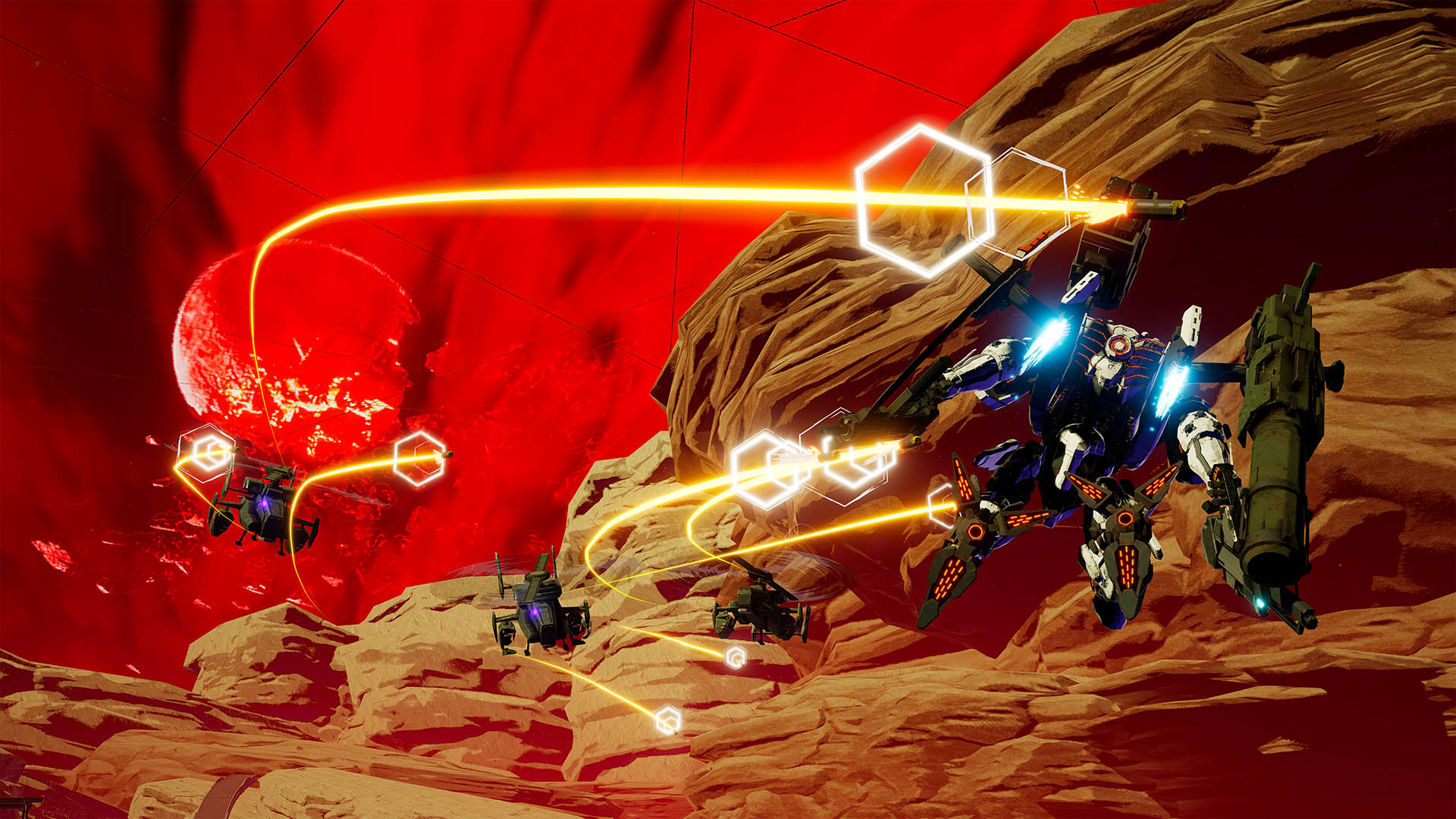 The player must maneuver through the air to dodge enemy attacks and counterattack.
Daemon X Machina Release Date
First revealed at E3 2018, Daemon X Machina is planned for a 2019 release. A set release date will have to wait until the developers are ready to reveal it.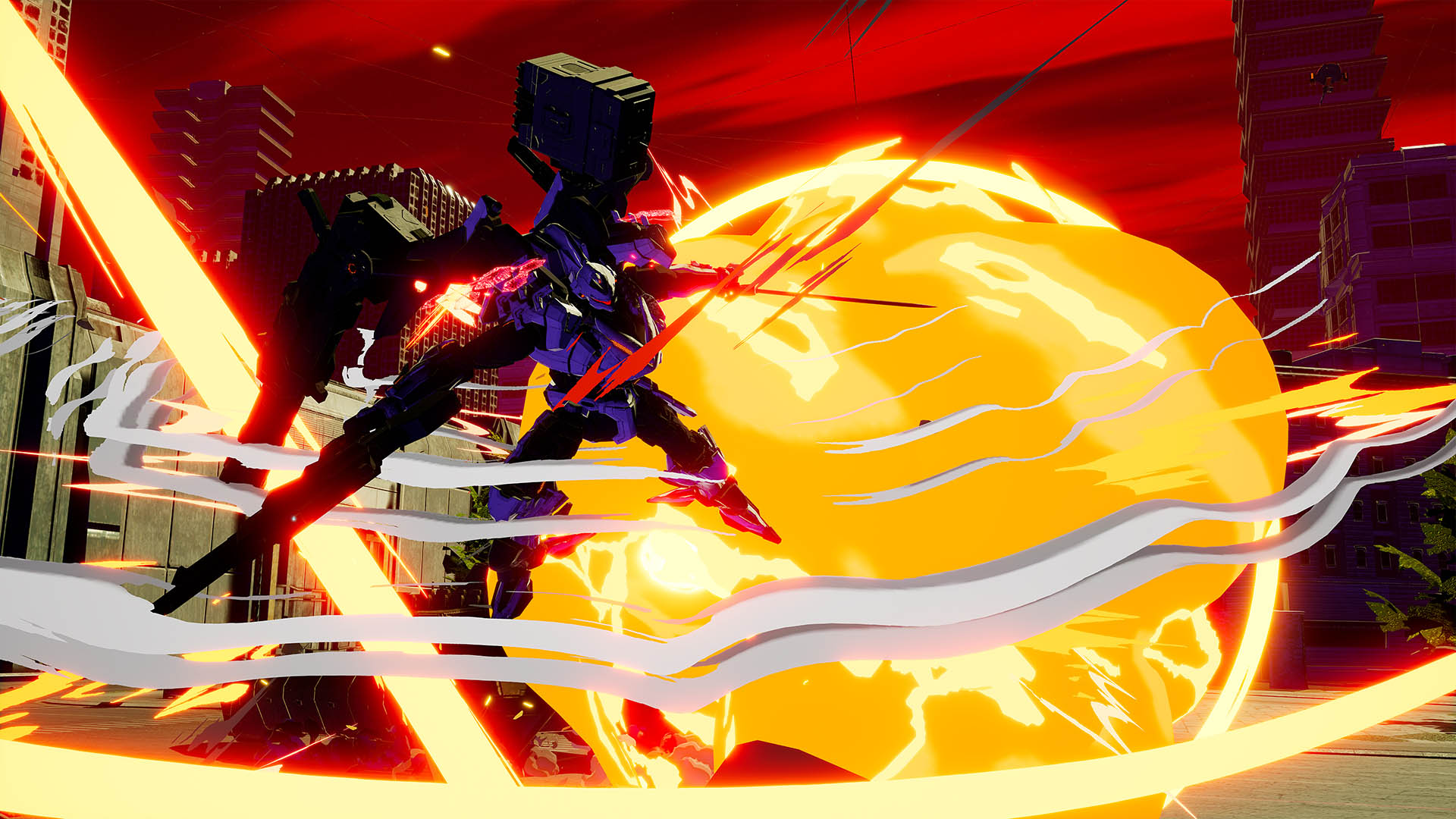 Customize your arsenal and loot weapons off the battlefield to gain an advantage.
Daemon X Machina Trailers
Daemon X Machina Nintendo E3 2018 Trailer.
Daemon X Machina Gamescom 2018 Trailer.
Trailers show us the player's customizable character piloting their Arsenal to face off against various berserk AIs in over the top mech action. Move freely as you shoot down enemies from afar or engage in melee combat. A variety of weapons are at your disposal to strengthen your Arsenal as you change battle tactics during missions.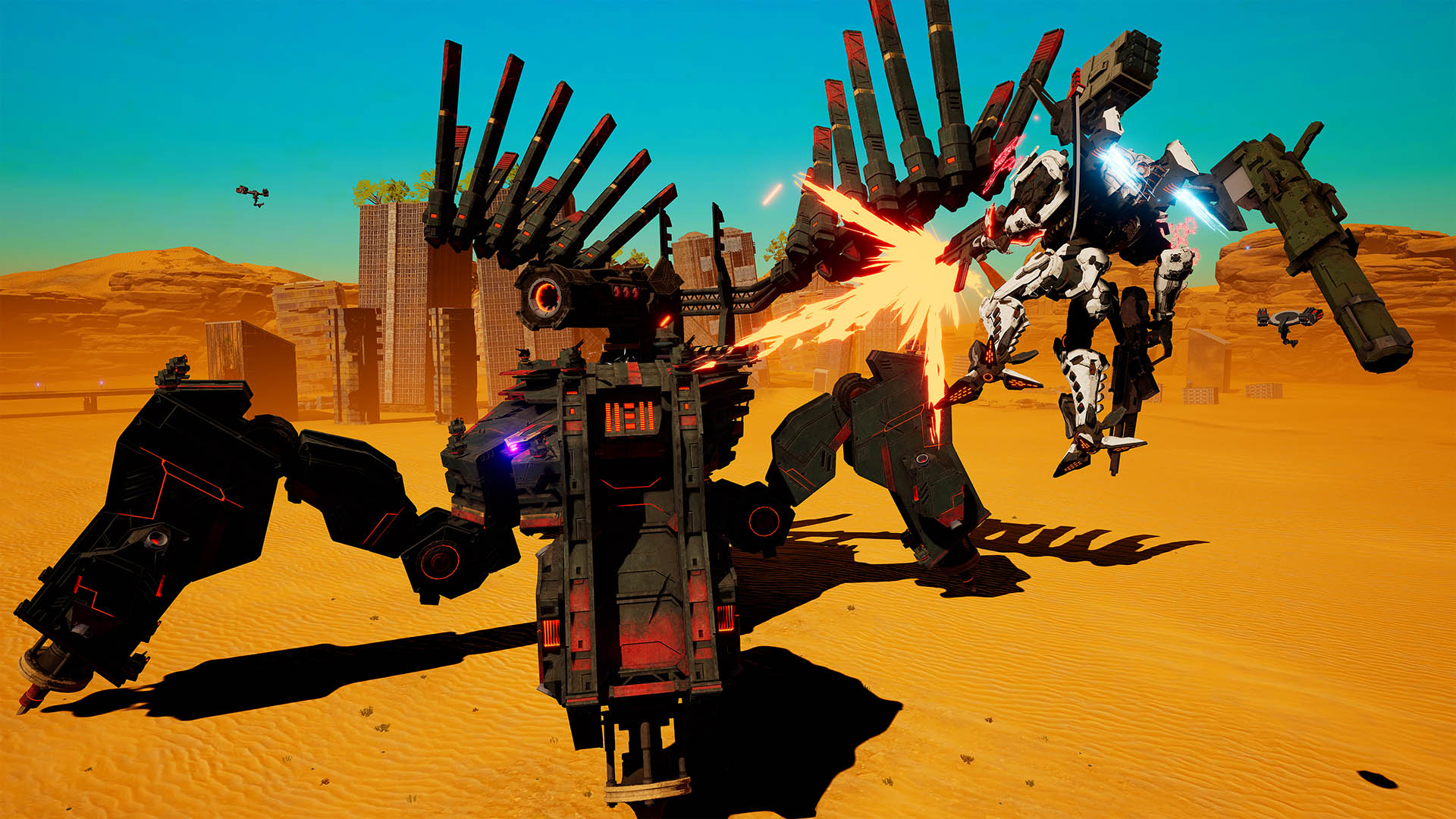 Arsenals are excellent for aerial combat against the haywire machines that roam the planet.
Daemon X Machina Gameplay
Daemon X Machina Gamescom 2018 Gameplay.
Daemon X Machina Nintendo Treehouse Live E3 2018 Gameplay.
Customize your arsenal and avatar to face off against AIs turned against mankind in this action-packed adventure. Daemon X Machina is a 3d action mech game like Armored Core and Gundam Versus. Master aerial and ground combat in your Arsenal, or face foes with your character on foot. Loot weapons, equipment, and parts for your arsenal from enemies to increase your strength. Learn character skills that carry over to your arsenal. Multiplayer and Co-op modes are confirmed for the game, but the details are yet to be decided.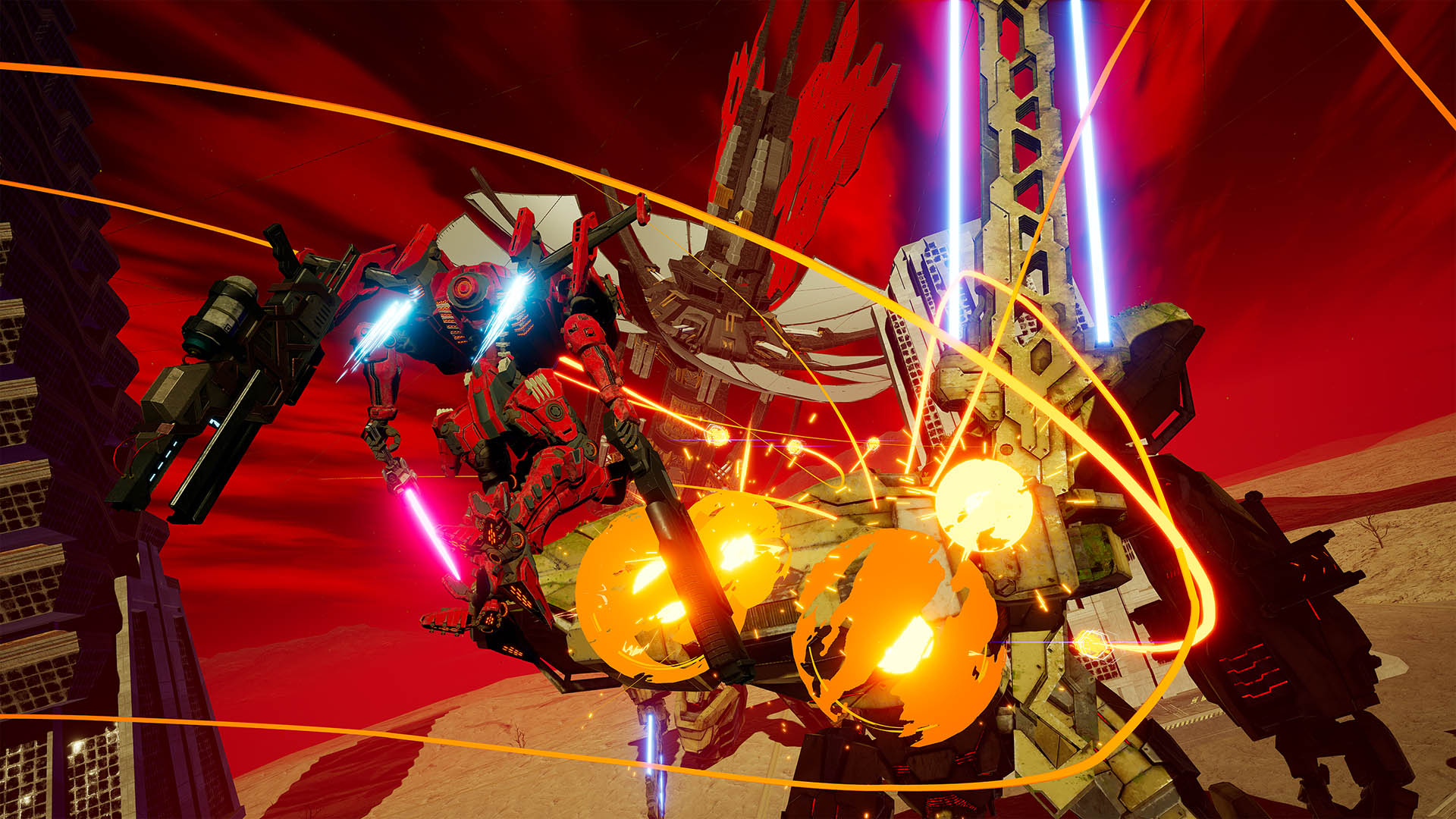 Pilot a mech in style with this beautiful cell-shaded art style inspired by comics and anime.
Daemon X Machina Development
Daemon X Machina is being developed by Marvelous. The leading person behind the project is the producer Kenichiro Tsukuda known for his work on the Armored Core series and Fate/Extella. Something to note is that Tsukuda decided to go for a comic/anime-like visual style for the game instead of photorealism for a change of pace. Next, the mechanical concept design is by Shoji Kawamori who worked on the Armored Core series and the Macross series. The character designer is Yusuke Kozaki known for Fire Emblem Awakening/Fates and No More Heroes.
Daemon X Machina News
Official Website: Link
Nintendo Official Website (Daemon X Machina Page): Link
Nintendo America Twitter: Link
NintendoEverything Japanese 4Gamer Translated Interview: Interview 
Youtube (Nintendo/Nintendo UK): Nintendo, Nintendo UK
Image Gallery