CS GO Lounge: 10 Things you need to know
Updated: 10 May 2015 3:35 pm
CS GO Lounge: 10 Things you need to know
Here's a brief introduction to CS GO Lounge. I know some of you are curious as to what CS GO Lounge is and how this site works exactly. Here are some information that may be useful to you.
1. What is CS GO Lounge?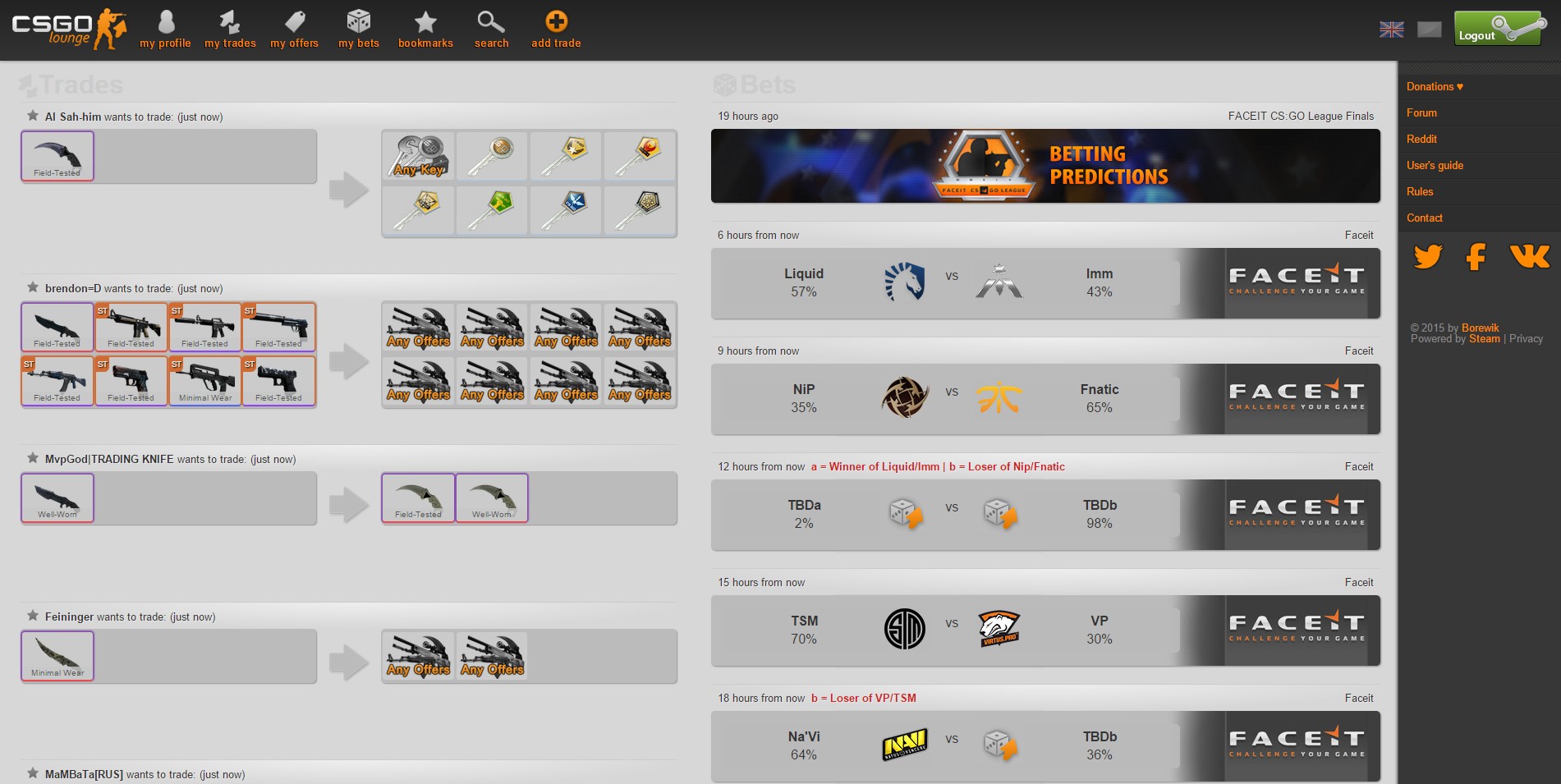 Trading and Betting menus in CS GO Lounge
CS GO Lounge is a place where CS GO players can trade their items with other users. May it be weapon skins, chest keys or stickers, you can request to trade for the item/s you want to acquire that may just be sitting around in another player's inventory. It is also a place where you can bet on your favourite teams in upcoming major tournaments using your items. The winnings will be multiplied by the amount of items you placed in your bet with the value taken from the table ratio of the two competing teams.
2. Who uses the CS GO Lounge website?
CS GO players around the world use this website to mainly trade items, watch competitive matches, and bet on their favorite teams in competitions to get a chance to win more items which they in-game.