Catherine: Full Body for Nintendo Switch Out Now
Updated: 08 Jul 2020 8:47 pm
A Ro"bust" Edition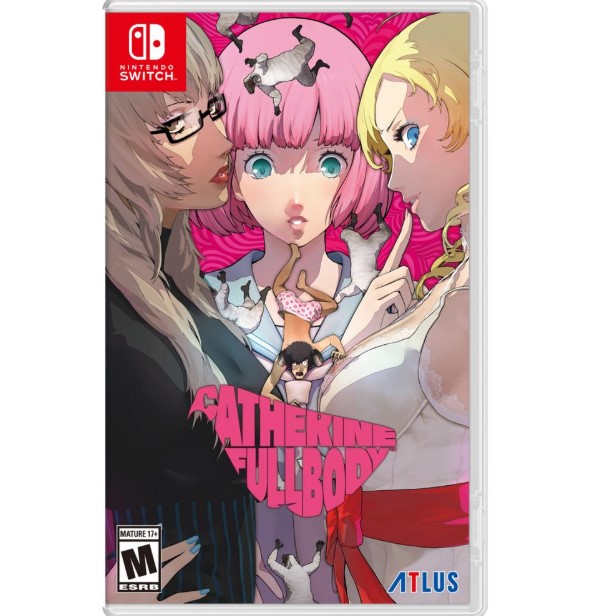 The cover art rightfully shares the same energy as that of the Persona games. 
The Deets
The updated puzzle-RPG from Atlus, developers of the Shin Megami Tensei and Persona series, is now on the Nintendo Switch. Originally released in 2011, Catherine was given a re-release containing the DLC and some other changes in February 2019 in Japan before coming state-side later that year on PS4.
Catherine: Full Body is the latest "old port" to the Switch, following such games as Skyrim and The Witcher 3 that have already been around for a while. Some believe these ports highlight Nintendo's tendency to be behind the times, while others more optimistically think it indicates a modernization of Nintendo's business practices. What neither group can deny is that these games being ported to more systems inevitably means that more people will have the opportunity to be exposed to and have the opportunity to play them, particularly those who cannot afford multiple platforms. Nintendo, of the "Big 3," has historically been the more budget-friendly company.
This latest edition is a more polished edition of the PS4 version with only one truly new feature: 3 additional Japanese voices for Catherine (on top of the existing 11 options.)
The game can be purchased new physically or digitally for $49.99 including off of the Switch EShop.